If you're a nettle lover like me, and you don't think twice about blanching your nettles to cook them, steaming them is something that you have to try. After you taste them cooked this way, you may never blanch nettles again.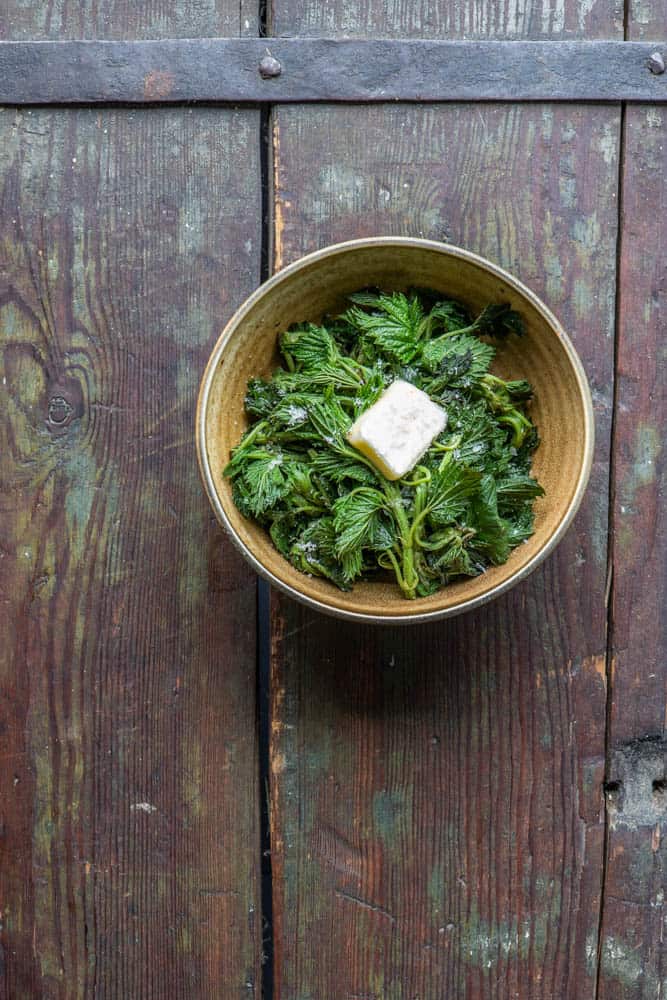 Blanching nettles is a tried and true method of preparing them, but, anyone who's blanched nettles in a big pot of boiling water will know that when you remove the nettles, you're also left with a big pot of deep green water.
Blanching nettles removes their sting, but it also removes a bit of their soul, so to speak, since that green blanching liquid is rich with nettle goodness.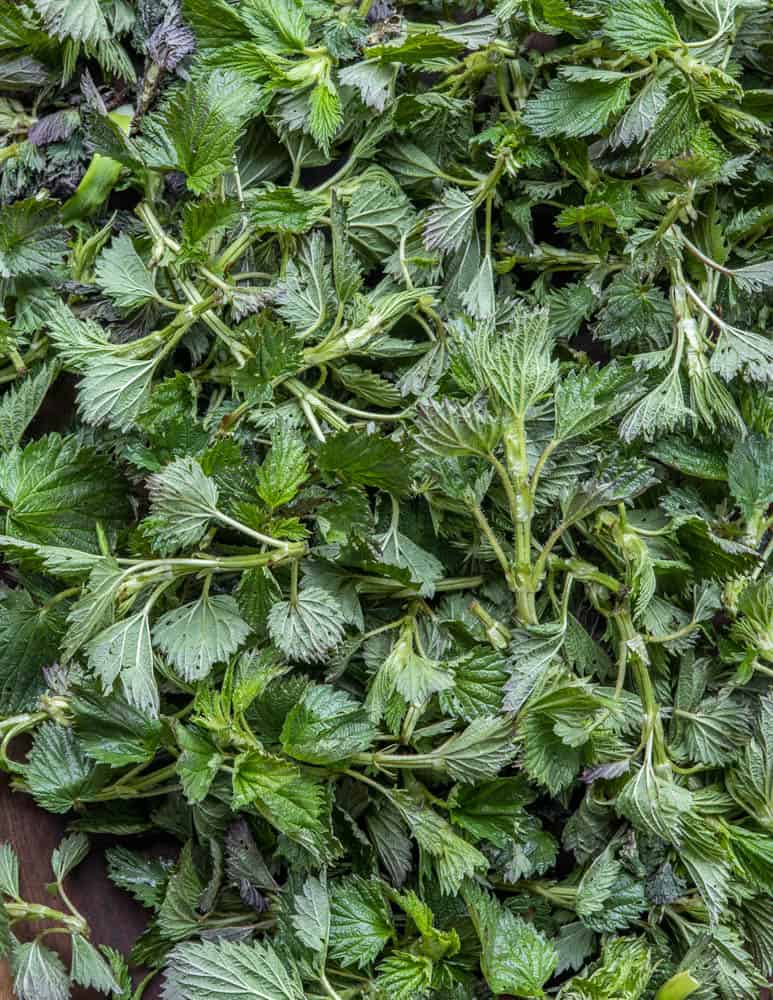 Steaming=concentrated nettle flavor
Steamed nettles will retain more of their character, and texture—it's more of a delicate cooking method that blanching, which can be a bit violent, especially if the nettles are wrung-dry with all your might after cooling to remove water. Most noticeable though, is that steamed nettles will have a potent, concentrated flavor.
There's many different types of nettles around the world, but common stinging nettles (Urtica dioica) have an intense chlorophyll flavor. The flavor, in it's pure form after steaming, or after pureeing in soup, say, is so strong that the best way to describe it I can come up with is to call it aquatic (fishy has an unappealing connotation). Wood nettles (Laportea canadensis) have a more mild vegetal flavor--both nettles are excellent steamed.
I love the strong taste of nettles, if you do too, I think you'll really appreciate steaming them. Give the method a try and let me know how you like it. Don't forget to pass the soft butter at the table to spread on top of the greens.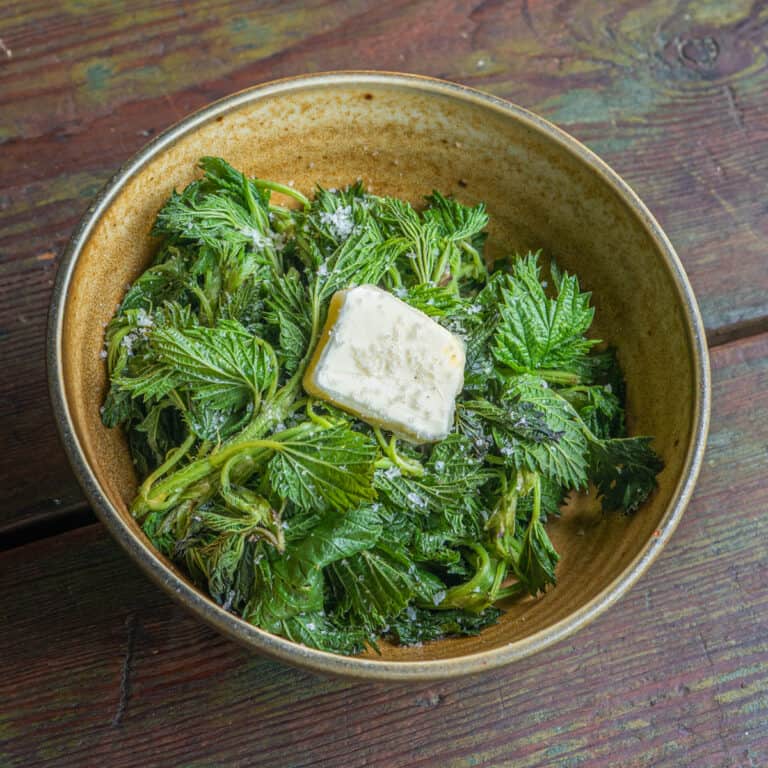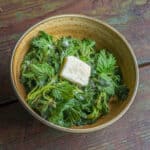 Print Recipe
Steamed Nettles
Simple steamed nettles are a great way to harness the full flavor and power of your wild nettles.
Equipment
1 4 quart pot with steamer basket
Ingredients
8

oz

fresh young nettles

Highest quality salted butter

at room temperature, for serving

Flaky finishing salt

or kosher salt, to taste

Fresh ground black pepper

to taste

Fresh lemon wedges for serving

optional
Instructions
Submerge the nettles in a sink of cold water quickly after harvesting to clean them, then allow to drain in a colander.

Put a steamer basket in a tall pasta pot, and fill with water (roughly 2-3 cups) until it almost touches the bottom of the steamer basket.

Put the lid on the pot and heat on high until the water is boiling and the pot is ready, then add the nettles, handling them with tongs if you're scared of their sting*, put the lid on the pot and set a timer for 4minutes.

After 4 minutes, taste a nettle to make sure you like the texture (older nettles, or those with a higher proportion of stem may take longer, and preferences can vary) I prefer very young nettles cooked only as briefly as is needed to denature the sting, this should take anywhere from 4-5 minutes and does not seem to denature the sting as quickly as blanching.

When the nettles taste good to you, remove them a serving bowl, bring to the table while still very hot so you don't rob any dinner guests of the pleasure that is watching soft butter melt into them on a plate.

Pass the butter, salt, and lemon around the table.
Notes
More than just a side dish, you can use this method to par cook nettles for general cooking. For example, if you want to make a nettle soup, steam them to keep more flavor in the greens. 
Nutrition
Serving:
3
oz
|
Calories:
24
kcal
|
Carbohydrates:
4
g
|
Protein:
2
g
|
Fat:
0.1
g
|
Saturated Fat:
3
g
|
Polyunsaturated Fat:
5
g
|
Trans Fat:
2
g
|
Sodium:
2
mg
|
Potassium:
189
mg
|
Fiber:
4
g
|
Sugar:
0.1
g
|
Vitamin A:
1140
IU
|
Calcium:
273
mg
|
Iron:
1
mg