Foie is a one of my favorite organ meats, and a rich, tender slice of foie gras, pan-seared golden brown is my favorite thing to make with it. A good torchon is always welcome too though.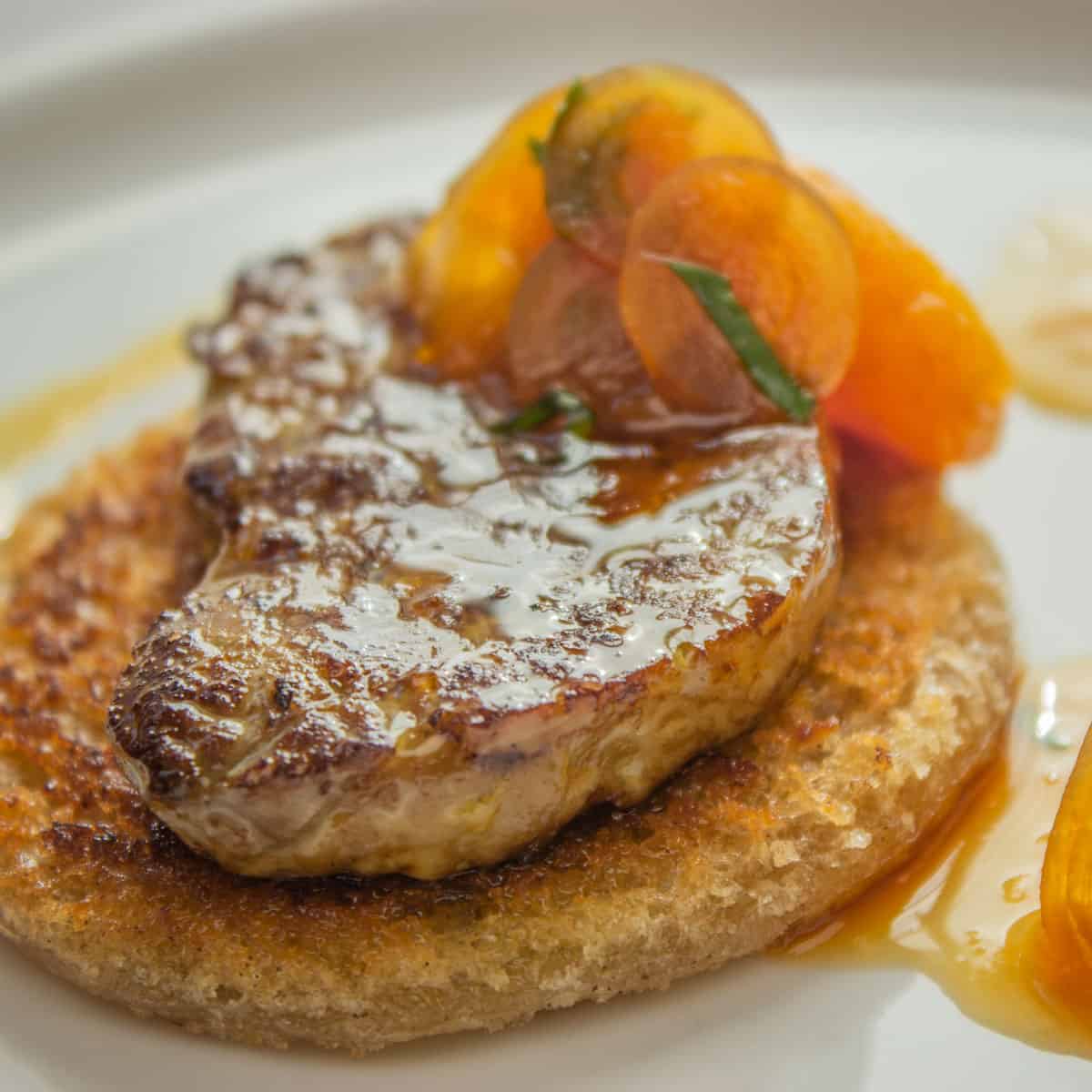 Background
Foie gras is the fatty liver of poultry created by seasonal gorging or force feeding. Geese and ducks are traditional, but the Romans adapted the practice to cows and pigs as well. It's a very old food, and by some accounts it could be over 5000 years old.
It all started in Egypt. Besides building pyramids, Egyptians also excelled at raising waterfowl. One of the oldest reliefs surrounding Foie Gras is an ancient Egyptian sculpture depicting the feeding that creates foie gras, also known as gavaging (gah-vah-zhing) from around 2350 BC, it's located in the Louvre.
After the Romans conquered Egypt they began making foie too. Eventually it made its way to France where a French chef named Jean-Joseph Clause is credited with making it popular as pâté de foie gras, sometime around 1779.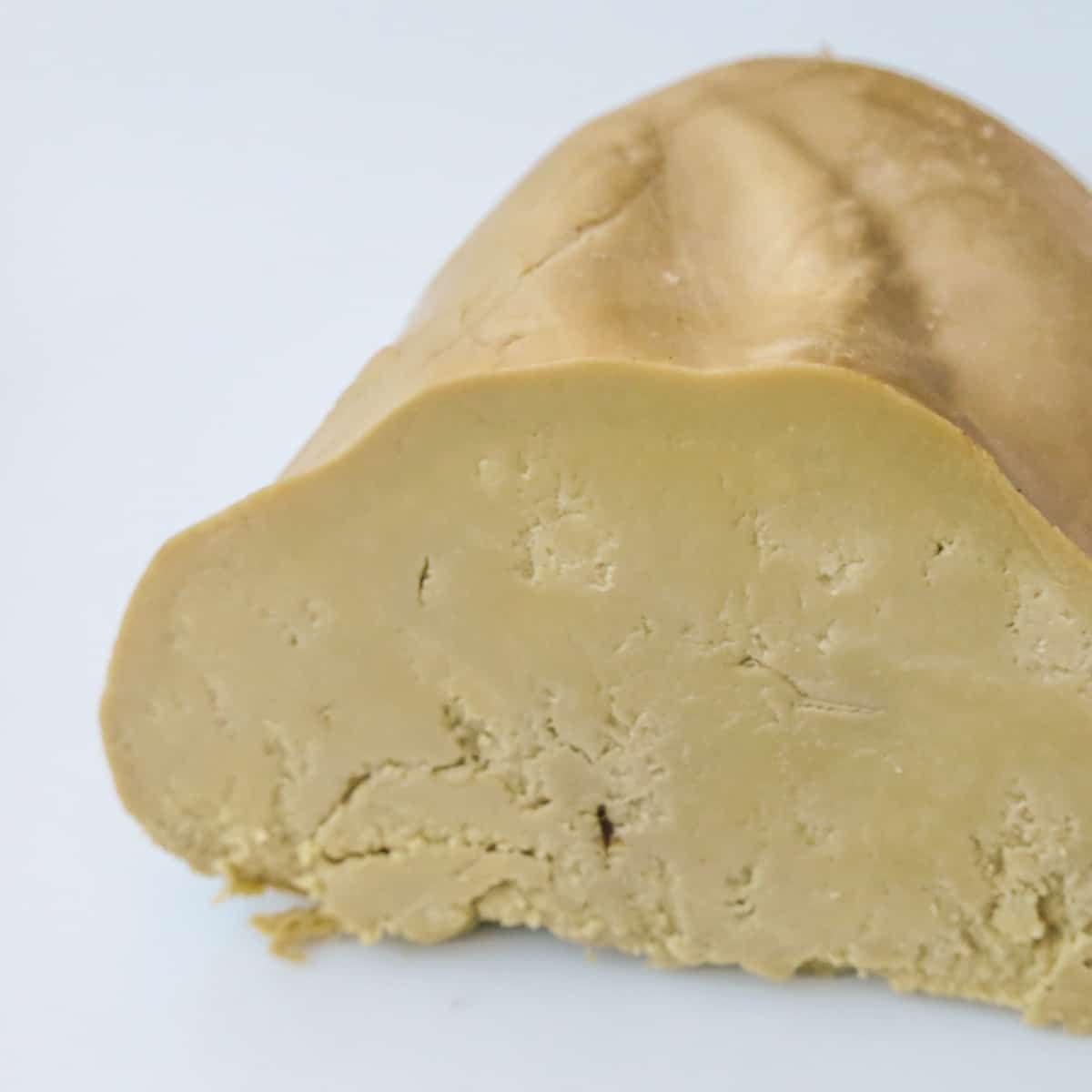 Controversy vs Reality
Foie has become a controversial ingredient in recent years, but gorging on food is a natural instinct for fowl as they prepare for migration. It can be found naturally in wild-harvested birds, rabbits, and other animals as Hank Shaw shows here.
Award-winning foie is also made without forcefeeding, as you can see in the video below.
Grade A is the best
Grade A foie gras is the best, and worth paying for. Grade B, tinned or canned pate de foie gras or frozen chunks will not work. Grade B can be tempting to use, but it's often quite veiny.
Cleaning
If you buy a whole lobe, you'll need to clean it yourself and remove the veins. This can be difficult if it's your first time. Refer to the video below where I show how to remove the veins in the liver if you're unfamiliar.
How much to serve
Choose clean-looking pieces of foie about 1-2 inches each for a serving. They should be evenly colored without blood spots or blemishes and should smell sweet-with a barely noticeable smell of liver.
Scoring
Many chefs will instruct their cooks to score the slices of liver before searing them. This is optional. Scoring a slice makes the fat release quickly, along with giving it an attractive appearance.
Cut using a hot knife
To score slices of foie gras, using hot knife, cut thin, ⅛ inch cross hatch cuts across one side of the liver. Keep them very cold before you cook them. Below is what happens if you cut and score the liver without heating up the knife, which you can do by dipping it in boiling water.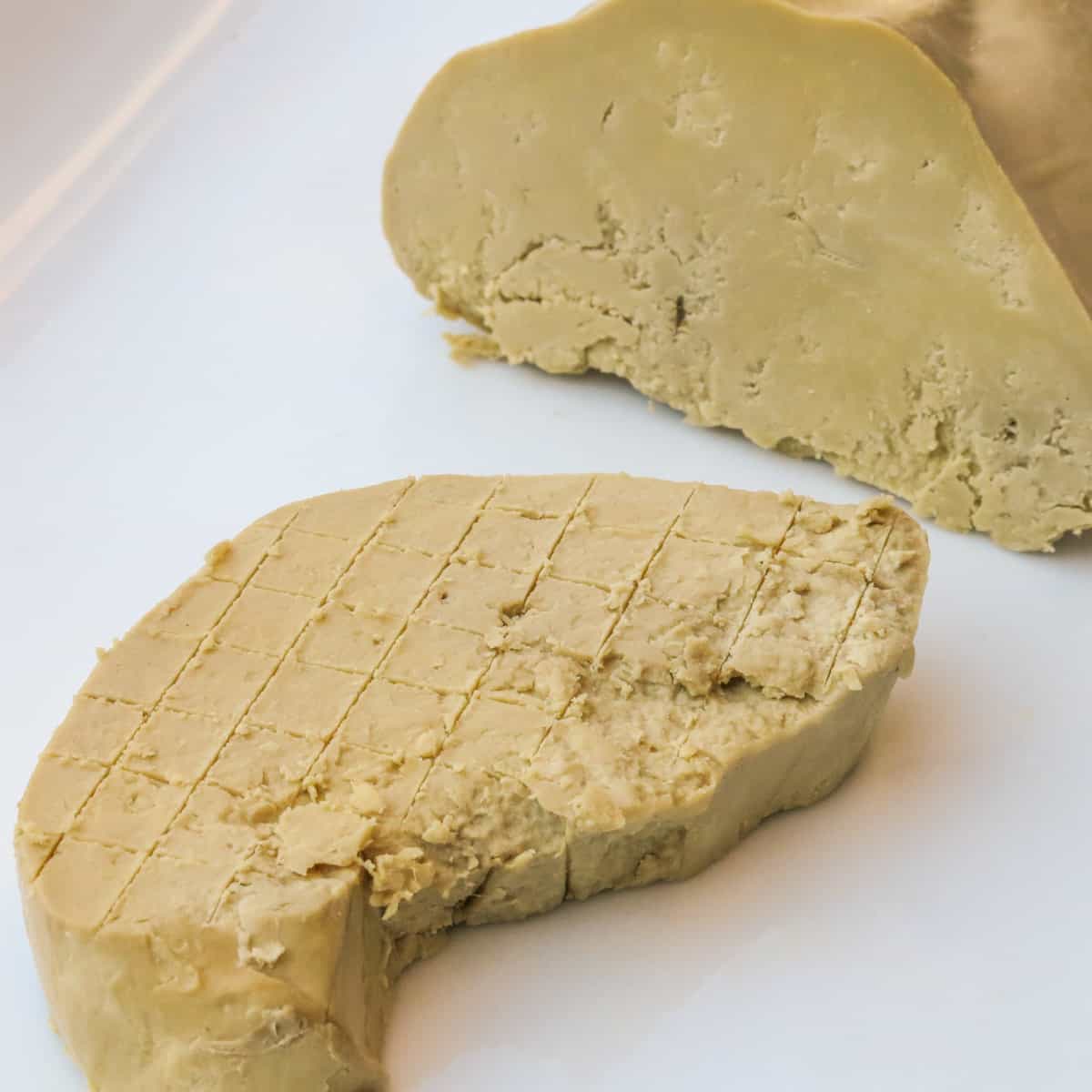 Ramson-Apricot Sauce
I often serve liver with sweet and sour garnishes. Many chefs serve it with Sauternes, which is a famous French dessert wine. Here I use a sauce is made with pickled ramsons which add a great, woodsy flavor to compliment the sweet fruit.
Other things to serve with foie
I often serve foie with sauces made from fruit preserves, jams and jellies. To do that, I usually simmer a little wine with a few spoonfuls of jelly, add a splash of vinegar, and reduce until it's syrupy. Balsamic vinegar reduction, although it's a little tired and old-school, can work good too.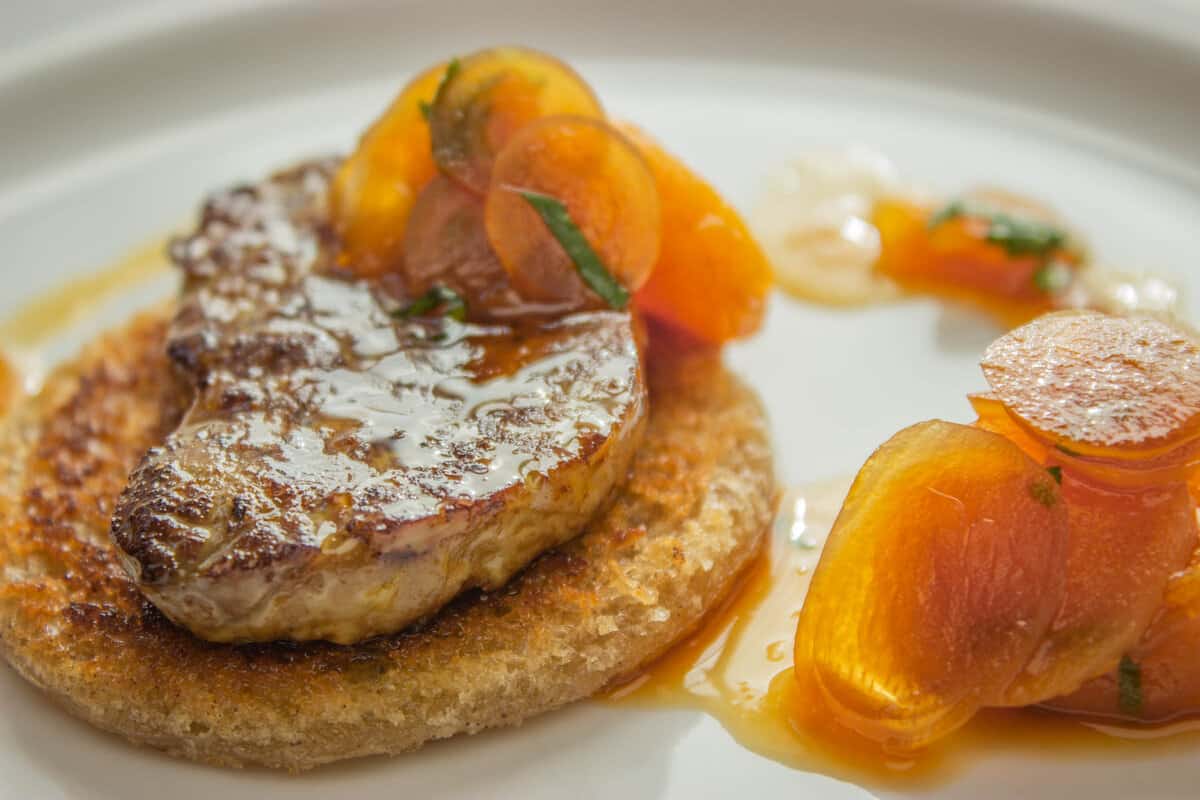 Feel free to be innovative and use whatever you have as the searing method is the most important thing here. If you don't have pickled ramps, you can use scallions, although they're not quite the same.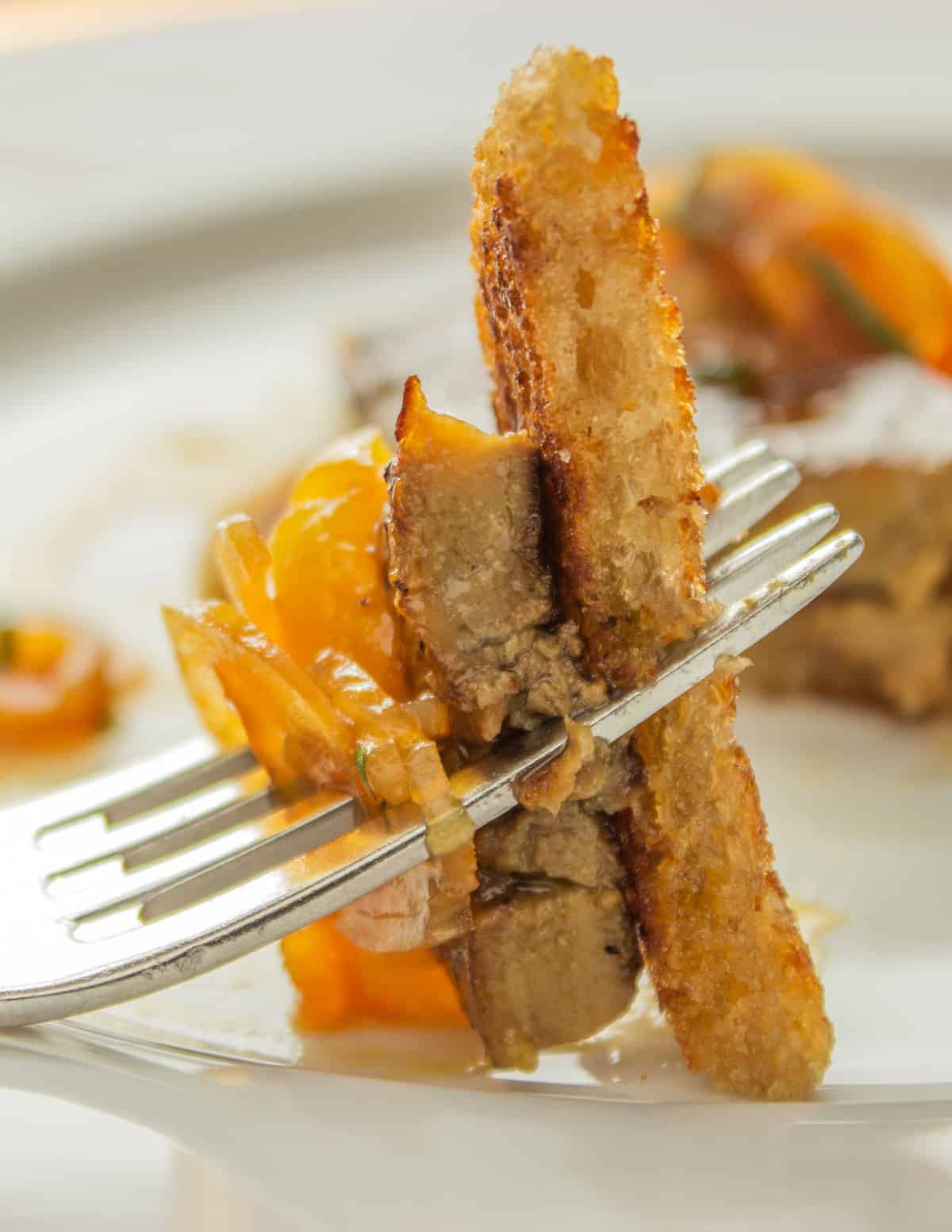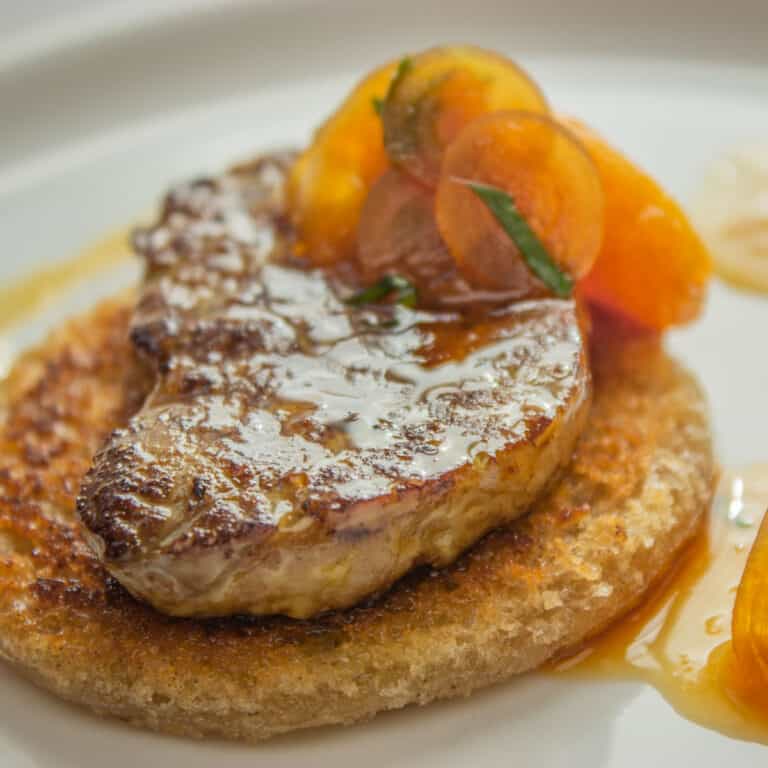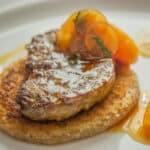 Print Recipe
Perfect Pan-Seared Foie Gras, with Apricot Ramson Syrup
A simple recipe for pan-seared foie with an optional syrup made from pickled ramsons and dried apricots.
Ingredients
4

one ounce pieces of foie gras

or larger if you can splurge

4

pieces

of nice bread

cut ½ inch thick, crust removed and cut into circles with a ring mold or the rim of a glass

3.5

ounces

whole dried aprcots

assume about 4-5 per person depending on size

1

cup

white wine

3

tablespoon

ramp pickling liquid

Kosher salt and freshly ground black pepper

8

pickled ramps

thinly sliced, depending on the size of your ramps this should be about 2 tbsp. Basic pickled ramp recipe here

teaspoon

fresh *cilantro*

cut into chiffonade
Instructions
In a 1 qt saucepan, or another pan that can fit at least a qt of liquid, heat the apricots, ramps, wine, salt, and ramp pickling liquid. Simmer until the mixture is reduced by half and is syrupy enough to coat the back of a spoon lightly. Reserve the sauce and keep warm.

Score the foie gras slices by making a cross hatch pattern with a paring knife, this will help them cook evenly.

Toast the bread rounds, season the foie slices on both side lightly with kosher salt and pepper, then heat a 8 inch saute pan until very hot and quickly sear the foie on each side for 1 solid minute, or until golden brown and hot throughout.

On each of four small plates, put down a toast round, then a piece of seared foie. Add the fresh cilantro to the apricot-ramp syrup, then garnish each plate with a tablespoon or two. Make sure to drizzle a little syrup directly on the foie, and save any leftover fat from searing the foie for cooking eggs in the morning for your significant other.