When asking the question "what can you make with pine or cattail pollen?" far and away, the first thing that will come to mind for the majority of people familiar with the product is pancakes. The reason being pancakes made with pollen are fantastic. They take on an almost fudgy taste from the pollen.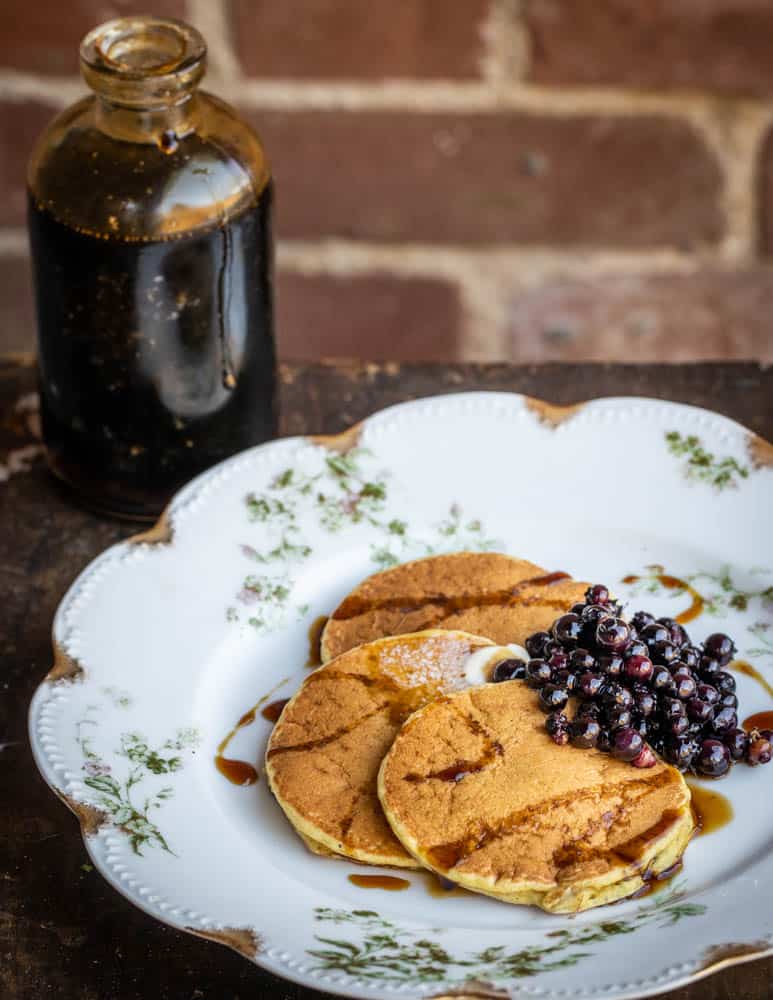 Unfortunately, most of the recipes available are heavier on the romance than thoughtful preparation. And I get it, kinda. It's novel to cook with the pollen of plants-people have been doing it for a long time, but putting 2 tablespoons of pollen into 2 cups of flour doesn't mean it's going to have any difference on how the finished products taste.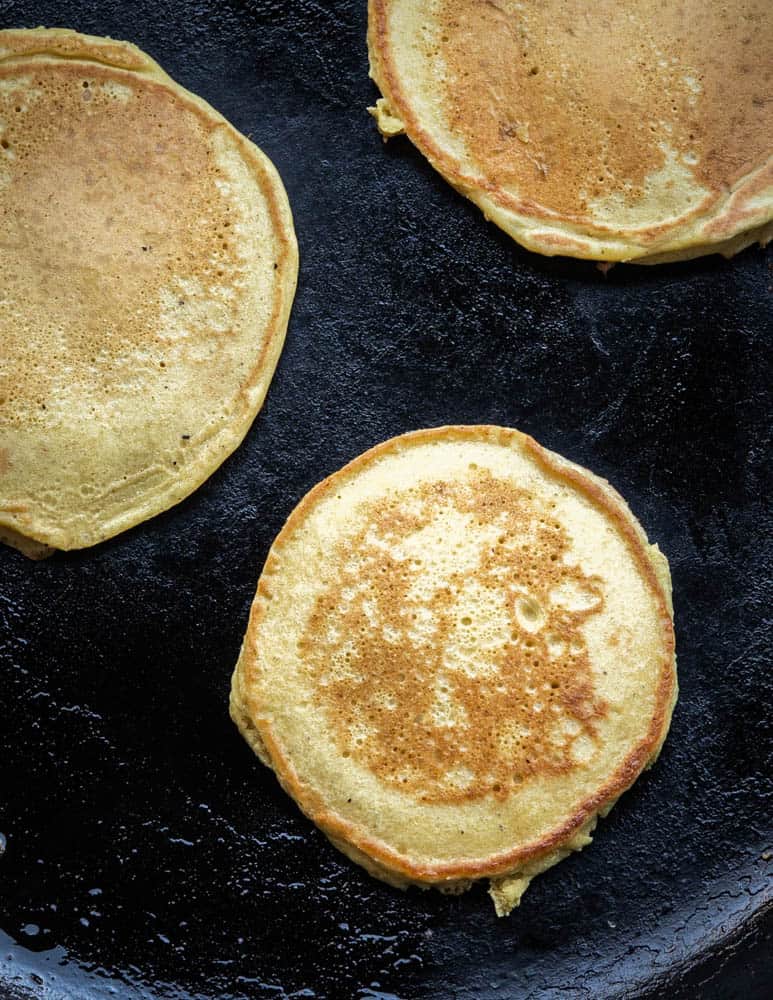 Pollen=more texture than flavor
Here's the skinny. Pollen is a mild tasting product, with the exception of a couple commercial varieties of pine pollen (yes it's harvested commercially) that have a strong, bitter pine flavor. All of the pine pollen I've tasted is very mild. Cattail pollen, by comparison, has a sort of gentle floral quality to it, a bit like bready flowers, if that makes any sense. It's a delicate taste, and pollen, generally speaking, is more of a textural thing than a seasoning.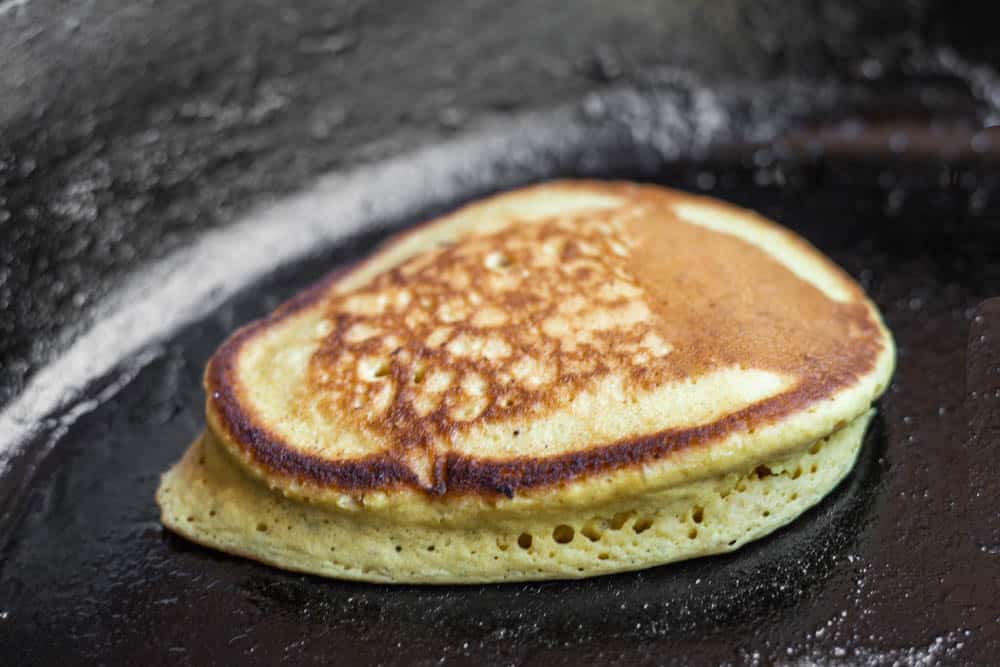 Pollen has a soft, granular texture you'll notice. It's pleasant-not sandy or offensive. In the pancakes, a hint of that texture is what you will notice far more than any sort of flowery, pollen flavor. For a true flavor of pollen, you'll want to use it in very simple things where large amounts of it are used, as in traditional Khirret candy. For a recipe that uses a small amount for a great flavor, take a look at my pasta with pollen butter sauce for some inspiration.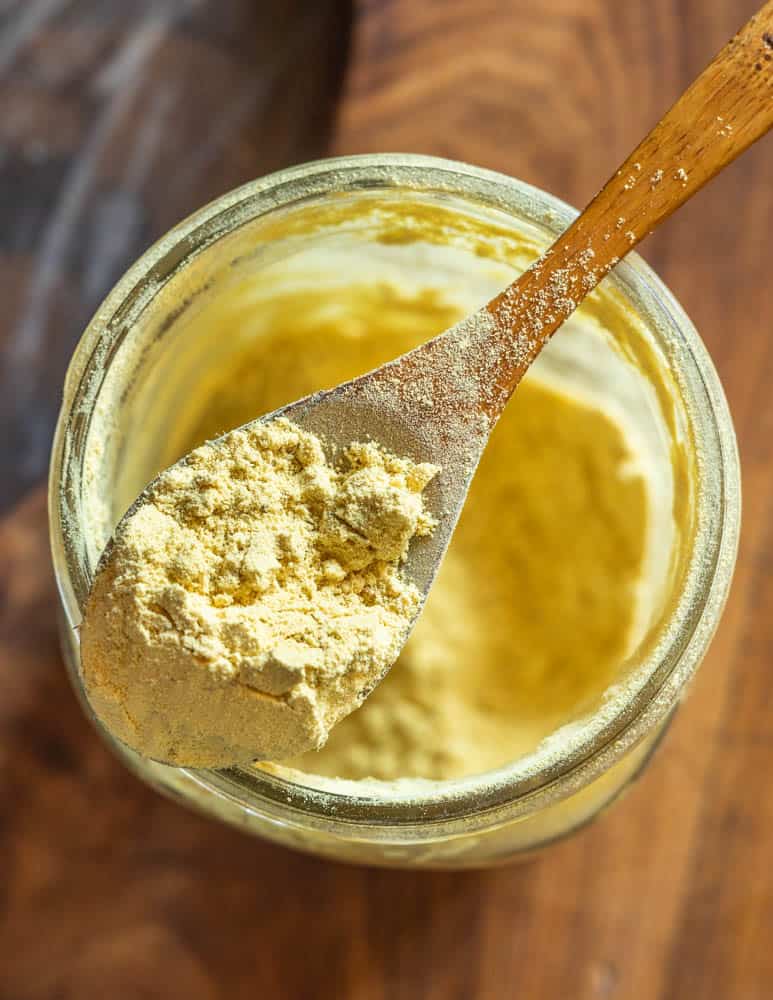 To have a strong pollen flavor in a batch of pancakes, quickbread, pasta, or another place people might use it, you would need to use large amounts of it. With pollen being a very labor intensive thing to collect, using, say, a cup of it in pancake batter makes for a very expensive pancake.
Mugolio/Pine Cone Syrup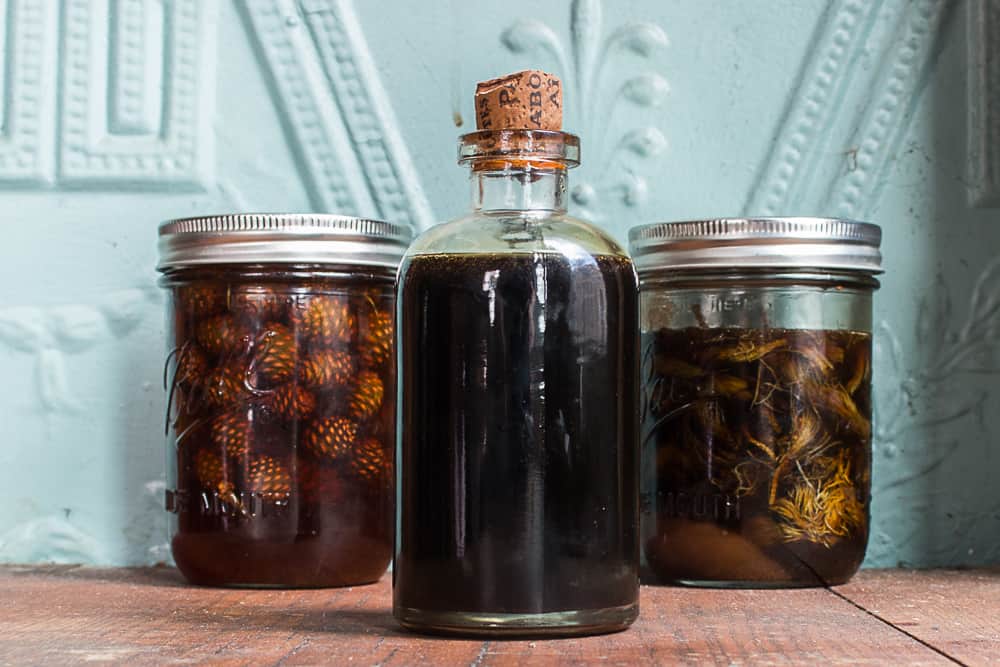 The other ingredient that you'll taste much more than a couple spoonfuls of pollen in a pancake, is mugolio / pine cone syrup. If you haven't made mugolio yet, stop thinking about cooking with pollen right now, go grab some young green pine cones and put up a batch, then go get some pollen. I guarantee you it's worth the amount of effort to make.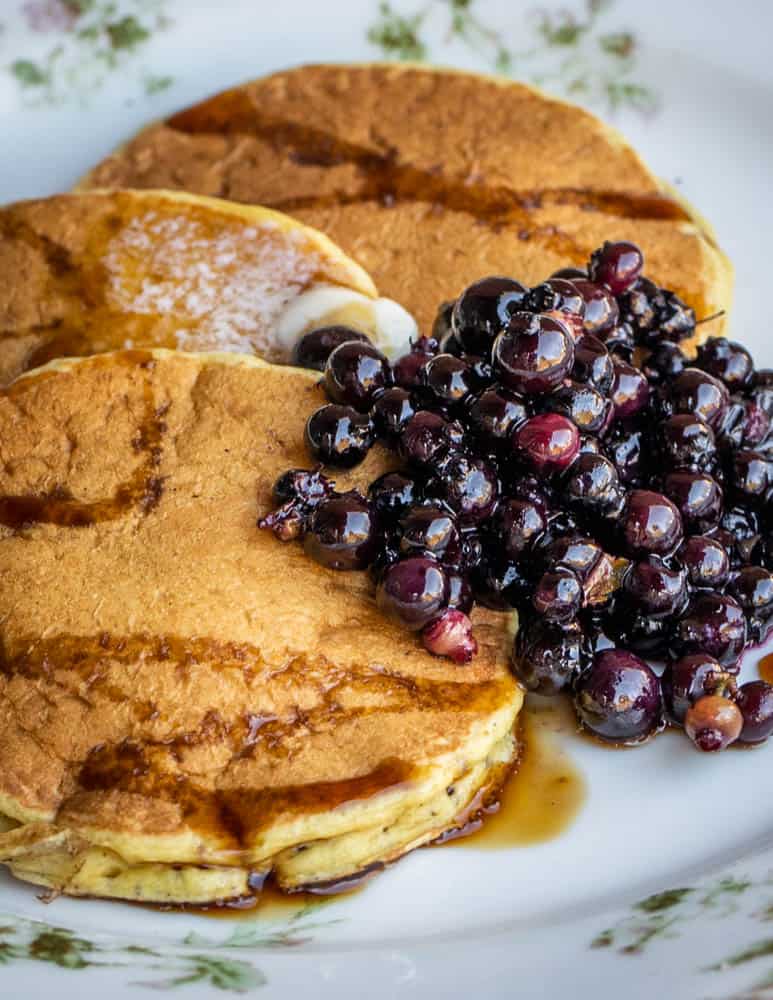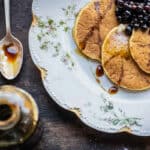 Print Recipe
Pollen Pancakes with Conifer Syrup and Berries
Pancakes made with 25% pollen flour will actually have a hint of pollen texture. This makes small pancakes, double the recipe if you like larger pancakes.
Ingredients
Dry ingredients
¾

cup

all purpose flour

¼

cup

pine pollen

sifted

2

teaspoons

baking powder
Wet ingredients
1

large egg

1

tablespoon

unsalted butter

melted

¾

cup

buttermilk

1

tablespoon

mild honey

¼

teaspoon

salt

A few scrapes of fresh lemon zest
Serving
Pine cone mugolio or spruce tip syrup

as needed

Fresh or frozen wild blueberries

or regular blueberries

Unsalted butter

at room temperature, or whipped cream
Instructions
Whisk the wet ingredients.

In a separate bowl mix the dry ingredients, then fold into the wet.

If the mixture looks thick, add a splash of water.

Cook two tablespoons of the batter at a time to make small silver dollar sized pancakes.

Serve each person 3 pancakes each with warm wild blueberries, soft butter and the pine cone syrup at the table. Sometimes we serve them with a sprinkle of black walnuts.
Notes
Variations 
These are perfect the way they are, but you can add things to them too. Small wild blueberries are good, but the best is dropping a few lightly toasted pine nuts on each pancake as they cook. It makes for a really great breakfast. 
Nutrition
Serving:
4
oz
|
Calories:
208
kcal
|
Carbohydrates:
30
g
|
Protein:
8
g
|
Fat:
7
g
|
Saturated Fat:
3
g
|
Polyunsaturated Fat:
1
g
|
Monounsaturated Fat:
2
g
|
Trans Fat:
0.1
g
|
Cholesterol:
53
mg
|
Sodium:
432
mg
|
Potassium:
105
mg
|
Fiber:
2
g
|
Sugar:
11
g
|
Vitamin A:
221
IU
|
Vitamin C:
0.03
mg
|
Calcium:
180
mg
|
Iron:
2
mg
More