It may be small, but it packs a big flavor. Pineapple weed, or wild chamomile as many call it (it's technically not) is a great wild herb anyone can learn to use. Like the name implies, it has a taste reminiscent of pineapple and chamomile. Most know it as an herb to use for tea, but there's a lot you can do with this plant.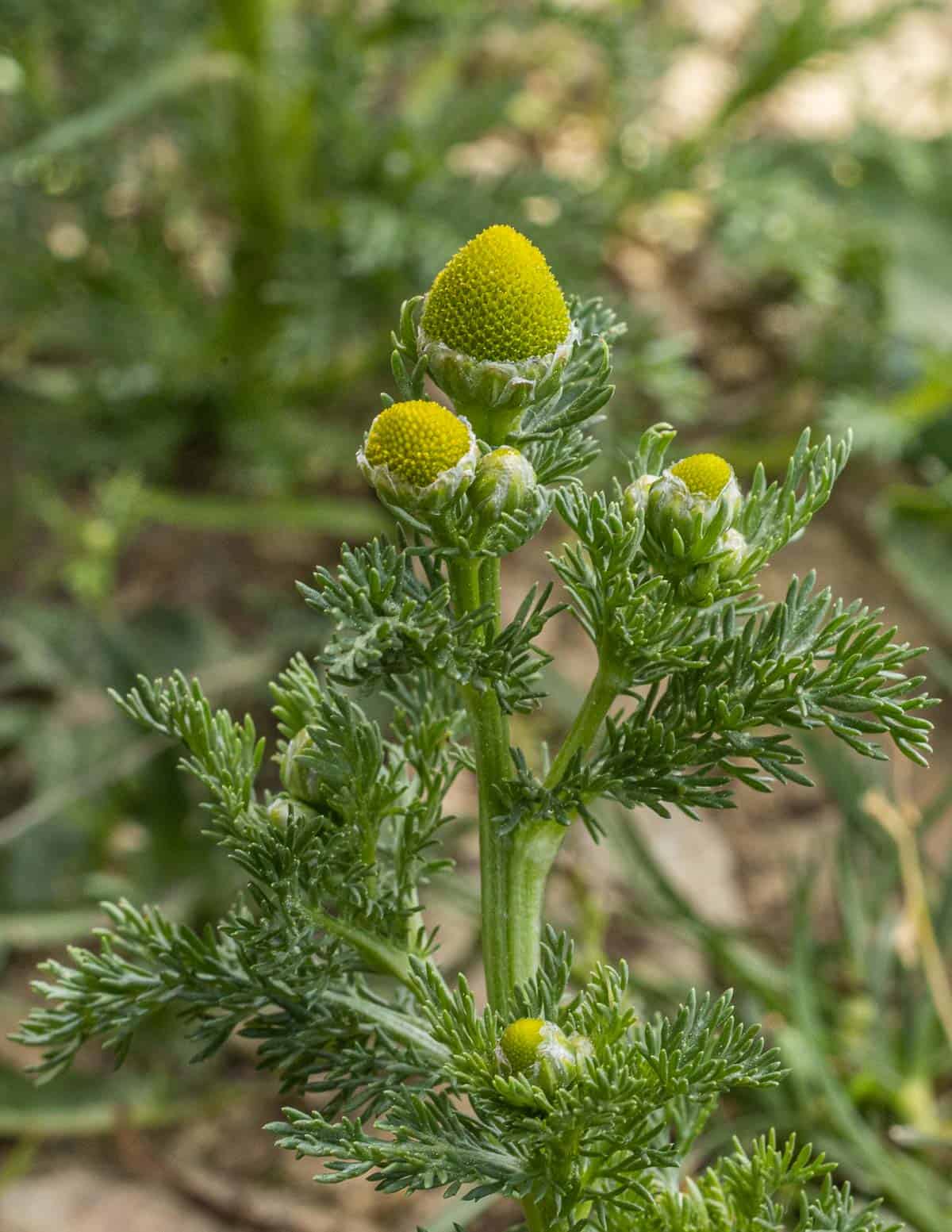 Native to Northeast Asia, pineapple weed is a common, invasive perennial across North America in the daisy family (Asteraceae). It's common in disturbed areas, yards and gardens. It likes poor compacted soil, so I usually see it around gravel driveways.

This plant is common in urban areas, but make sure you harvest from a place you know is clean. The wild edges of bike trails and an old logging road are two examples of places I harvest from.
The most common scientific name is Matricaria discoidea, but it's also known as Chamomilla suaveolens. It's related to Roman chamomile (Chamaemelum nobile) used to make chamomile tea and fragrances, as well as German Chamomile (Matricaria chamomilla).
Below: a bowl of wild chamomile flowers will pack more flavor than just sprigs.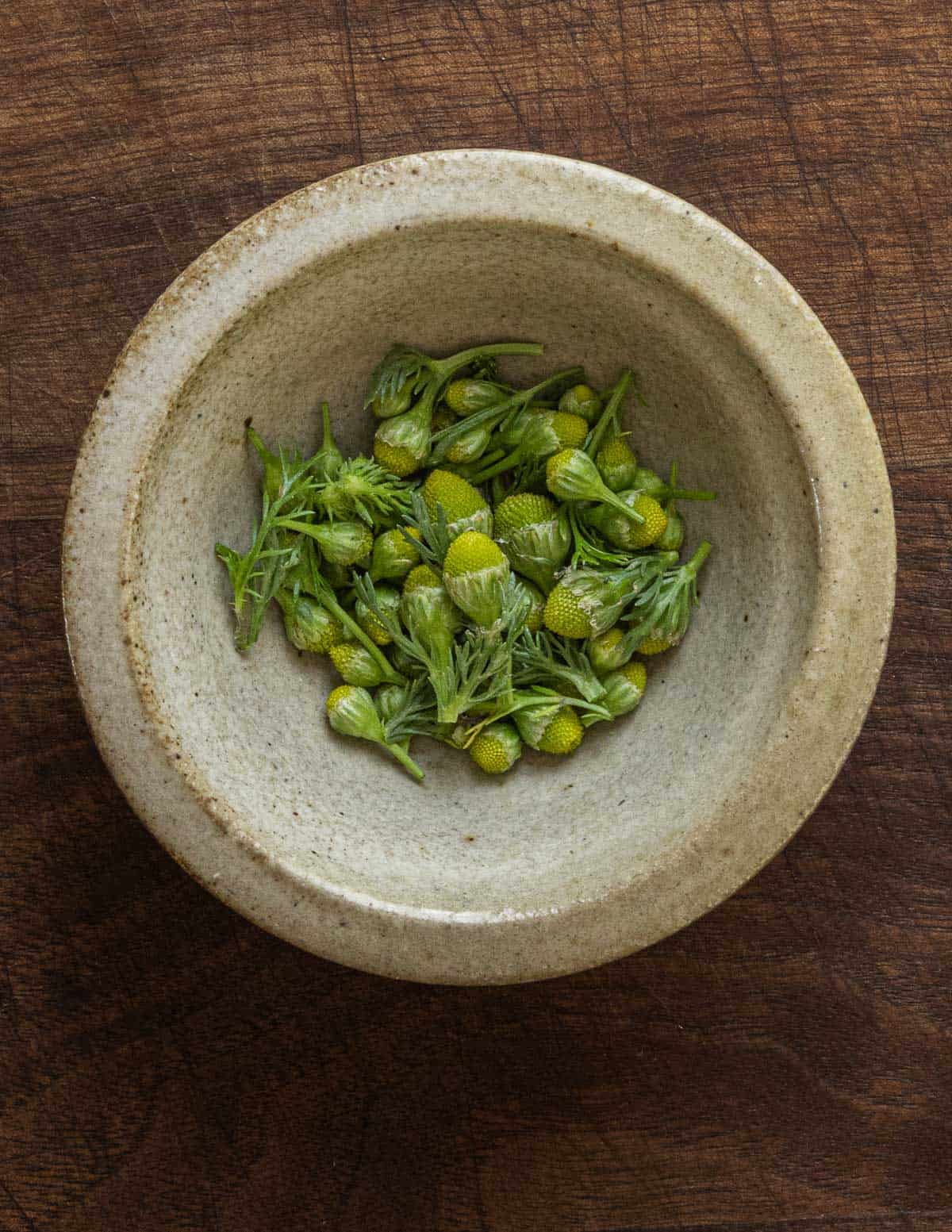 How to Identify Pineapple Weed (Wild Chamomile)
Unlike its cousins, pineapple weed lacks white ray flowers, they only have a compact, single cone-shaped flower head made of green disk flowers that bloom from June-July.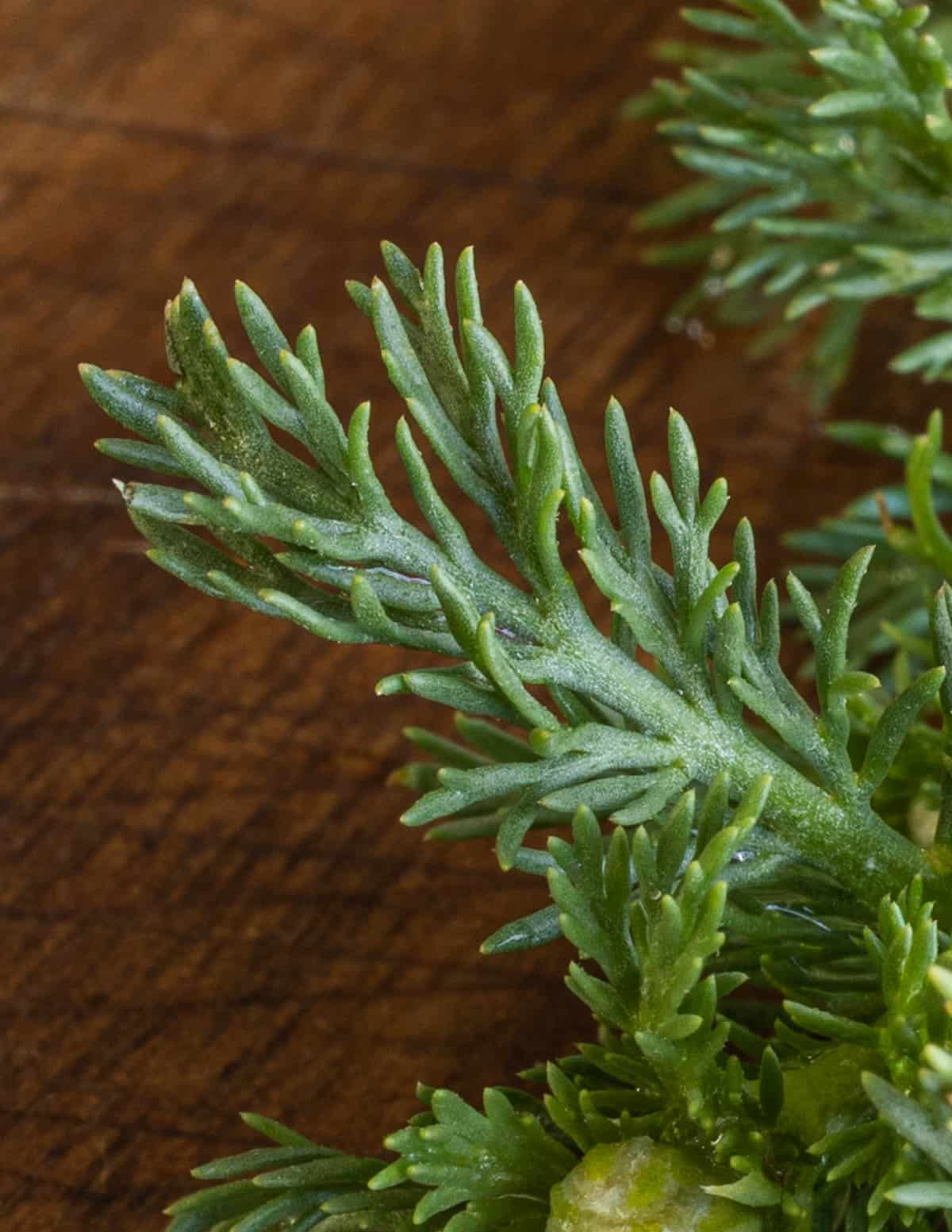 The stems are tough, and the dark green leaves are finely divided and frilly looking. The flowers, leaves and stems all have a pleasant pineapple smell when crushed, with the dome-shaped flowers being the most potent.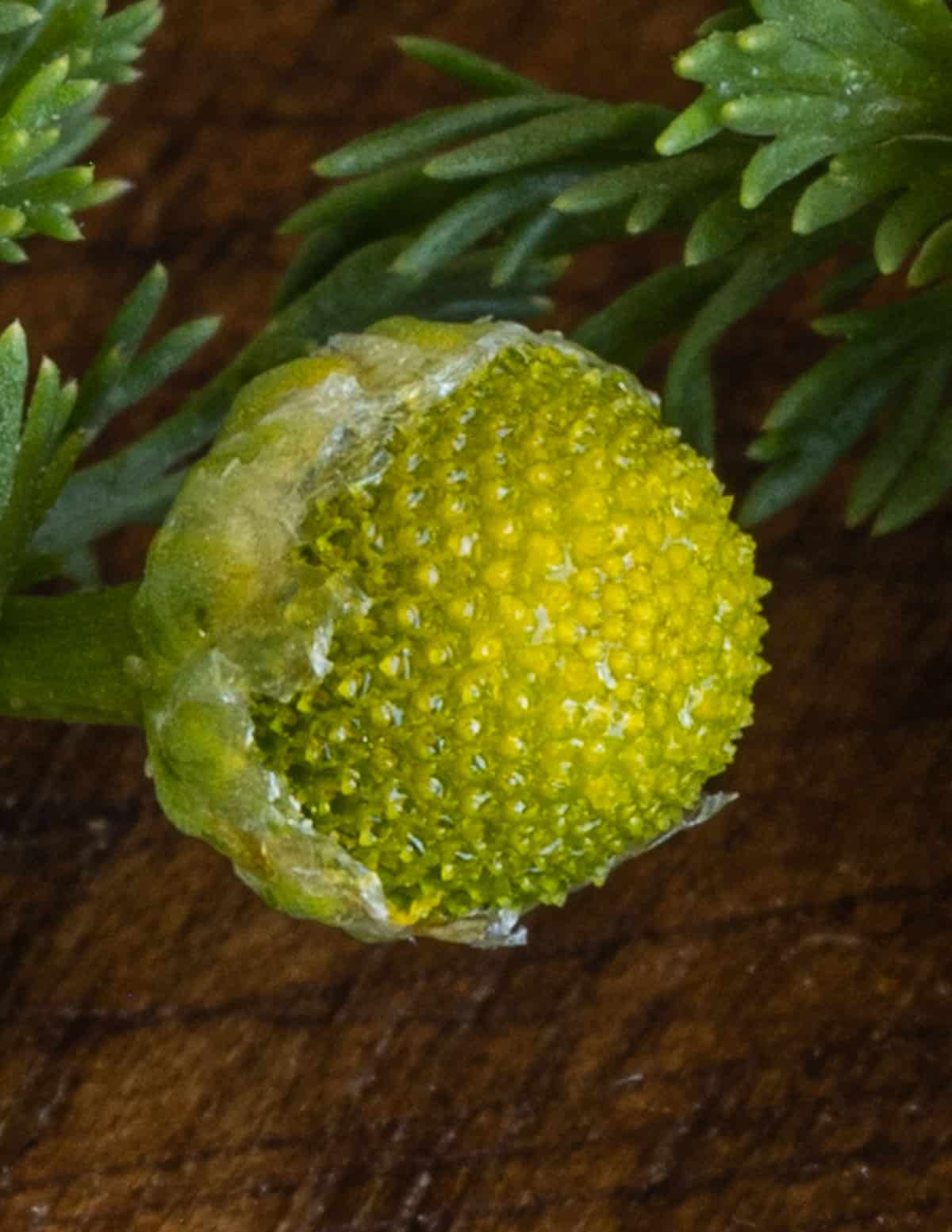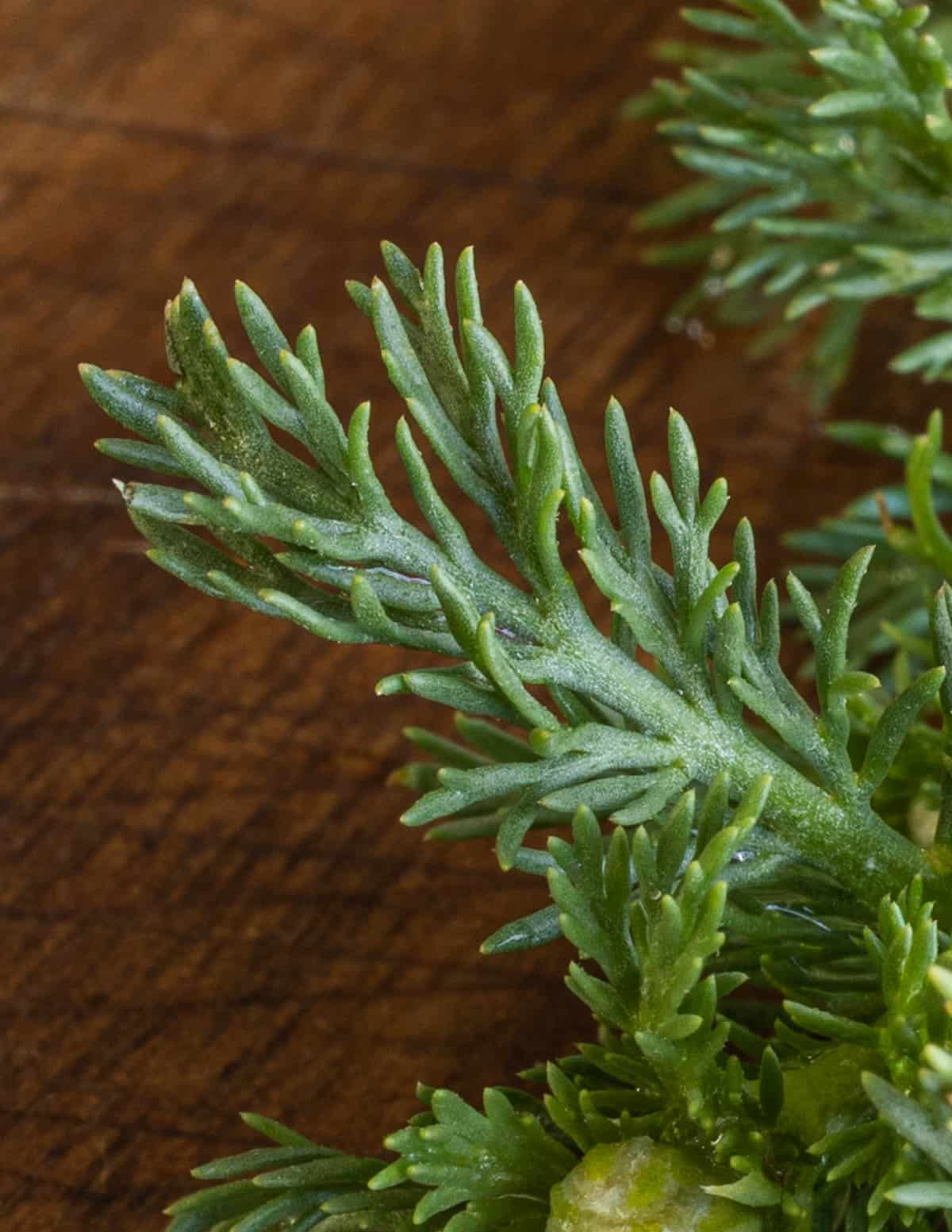 Pineapple Weed Uses
With its pleasant, fruity flavor and lack of bitterness, pineapple weed is one of the easiest wild herbs to cook with for beginning foragers.
The flowers, leaves and tender stems can be added salads. I had a pastry chef who made pineapple ice cream and sorbet. But, like its cousins, most will know is as an herb for tea.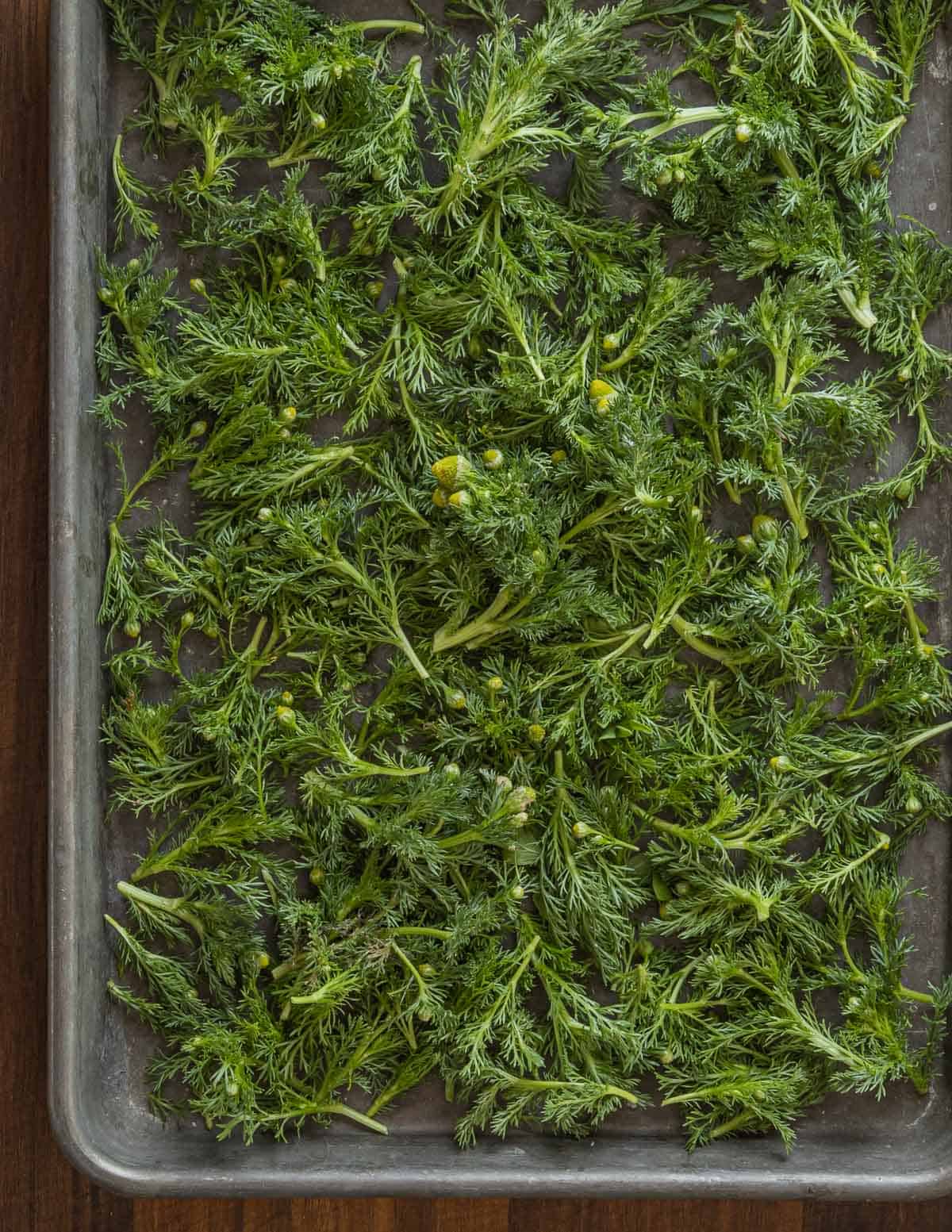 The aroma of the flowers is also soluble in sugar alcohol, and can be made into syrups, drinks, cordials and liqueurs.
To harvest, cut the plant with scissors, then bring it inside and refresh in cold water for 15 minutes. Drain well, then roll in a towel and store in a plastic bag in the refrigerator until ready to use.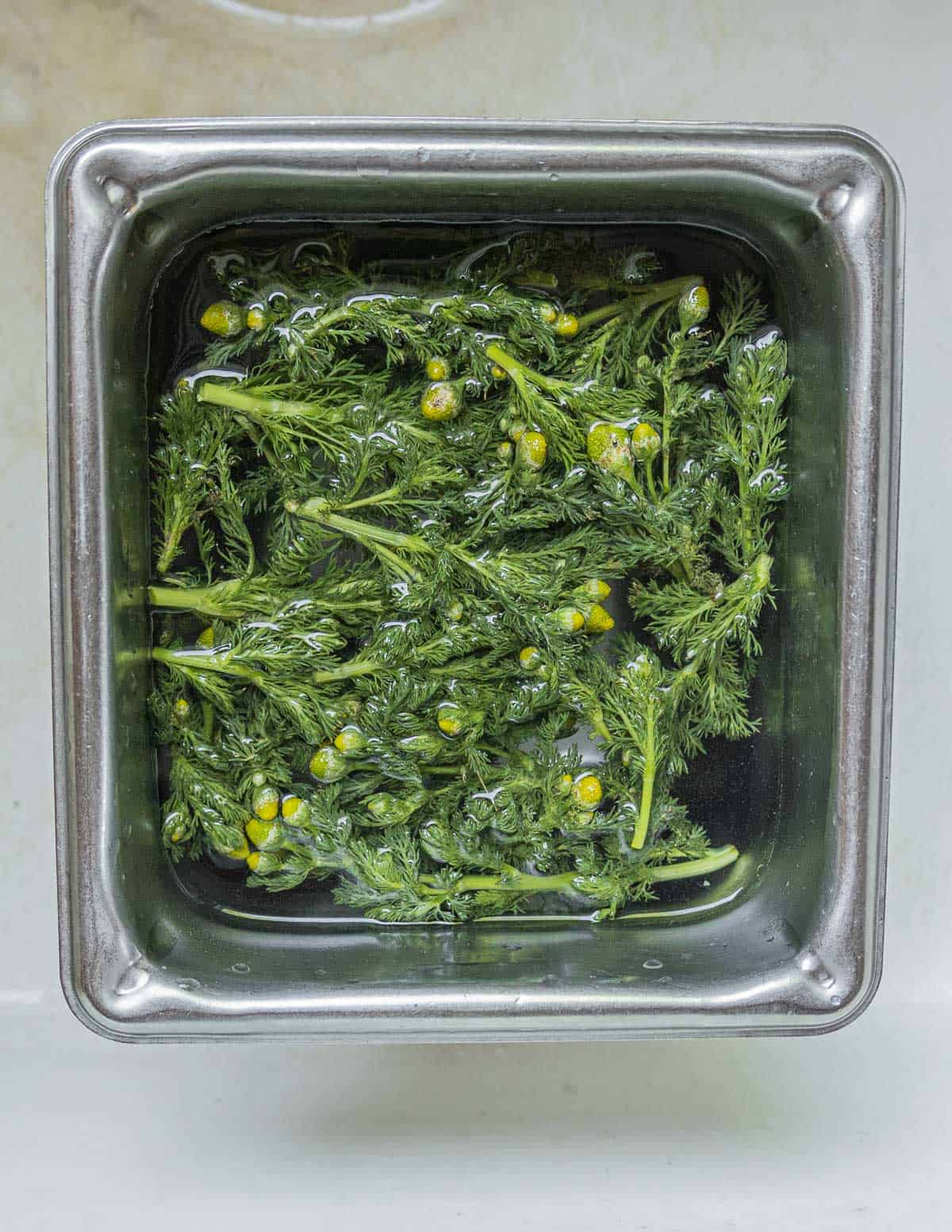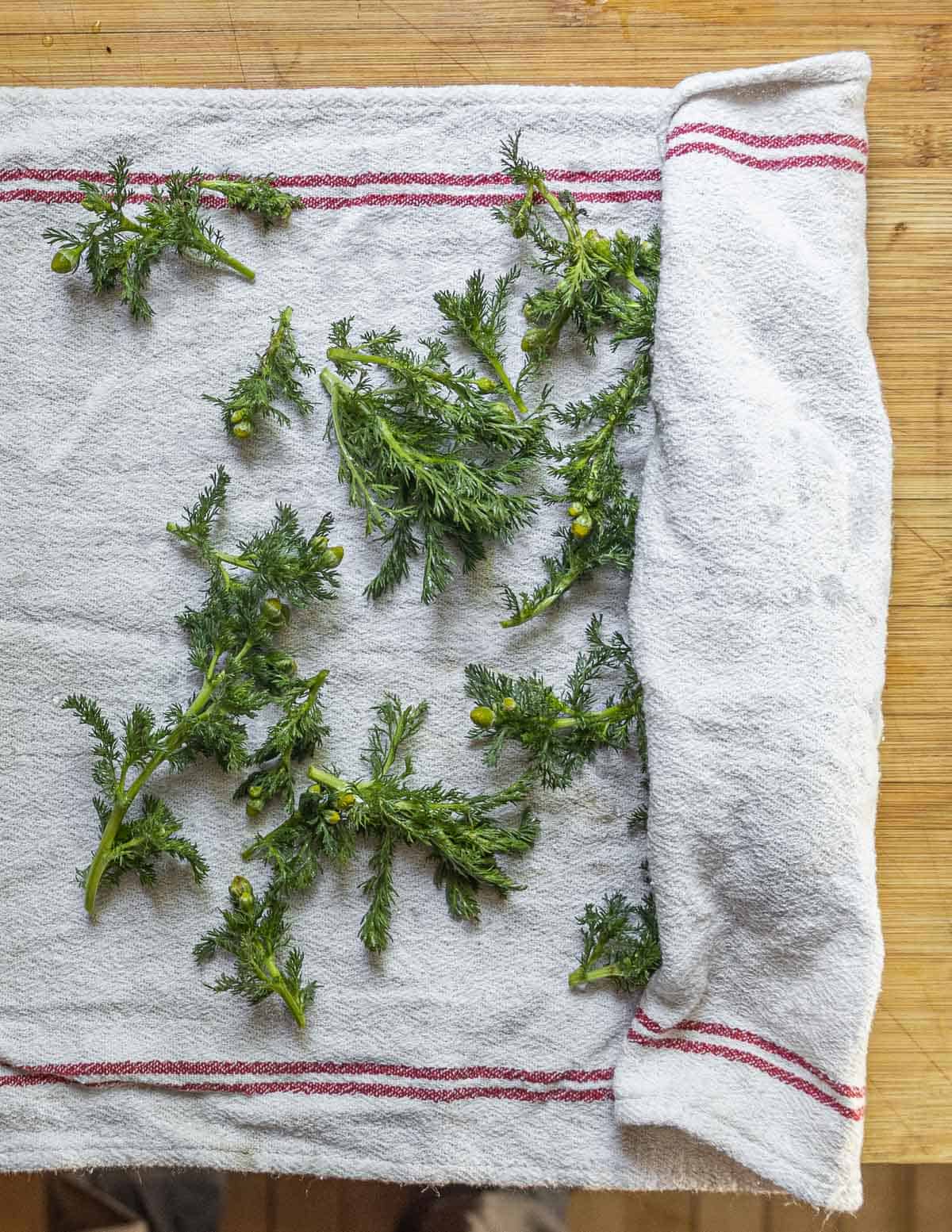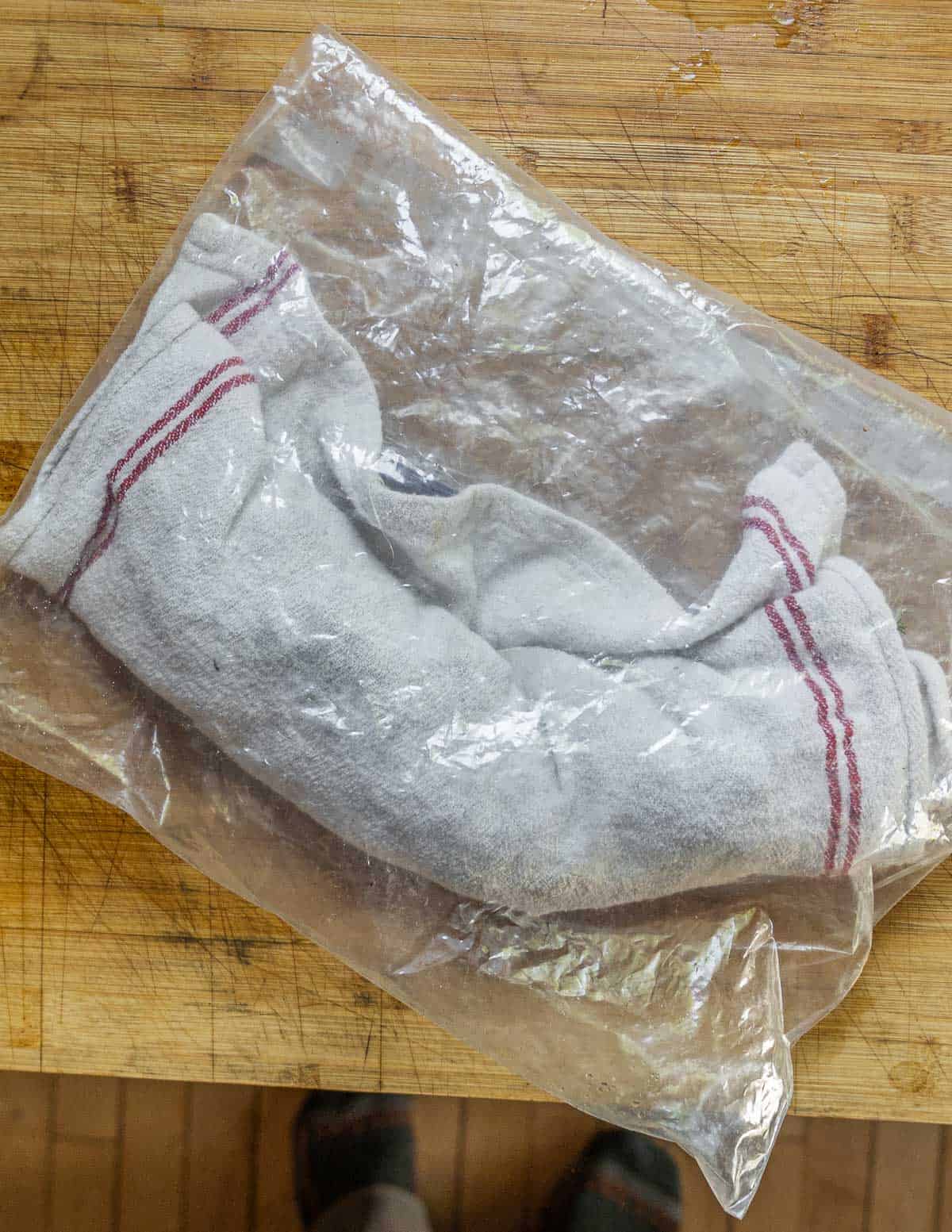 Pineapple Weed Syrup
A fresh syrup that tastes like chamomile with a subtle note of pineapple for using in drinks and desserts. Take 3 oz (3 cups) of fresh pineapple weed (or ½ cup dry) and mix with 1 cups of water and 2 cups of sugar.
Bring the mixture to a boil, remove from the heat and cool. Allow to infuse overnight, then strain and store in jar in the fridge. Makes about 2 cups.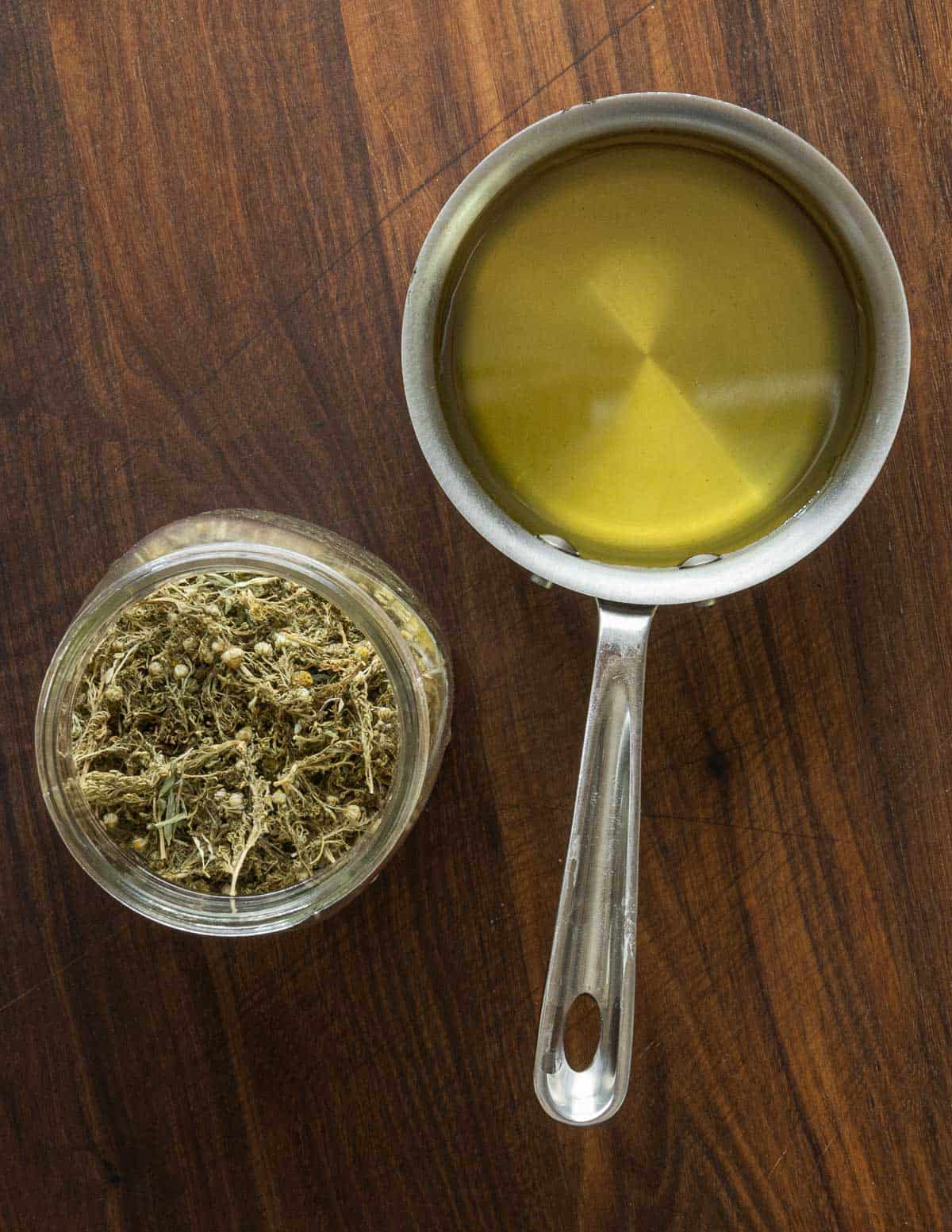 Salad with Pineapple Weed
Adding the flowers to salad was the first way I served this plant in a restaurant. Toss whole flowers into a salad, dress with oil and a sweetened vinegar like fruit scrap vinegar, salt and pepper. You can also add a touch of maple syrup.
The bursts of pineapple flavor are delicious, and, as you might guess, are also good in fruit salads.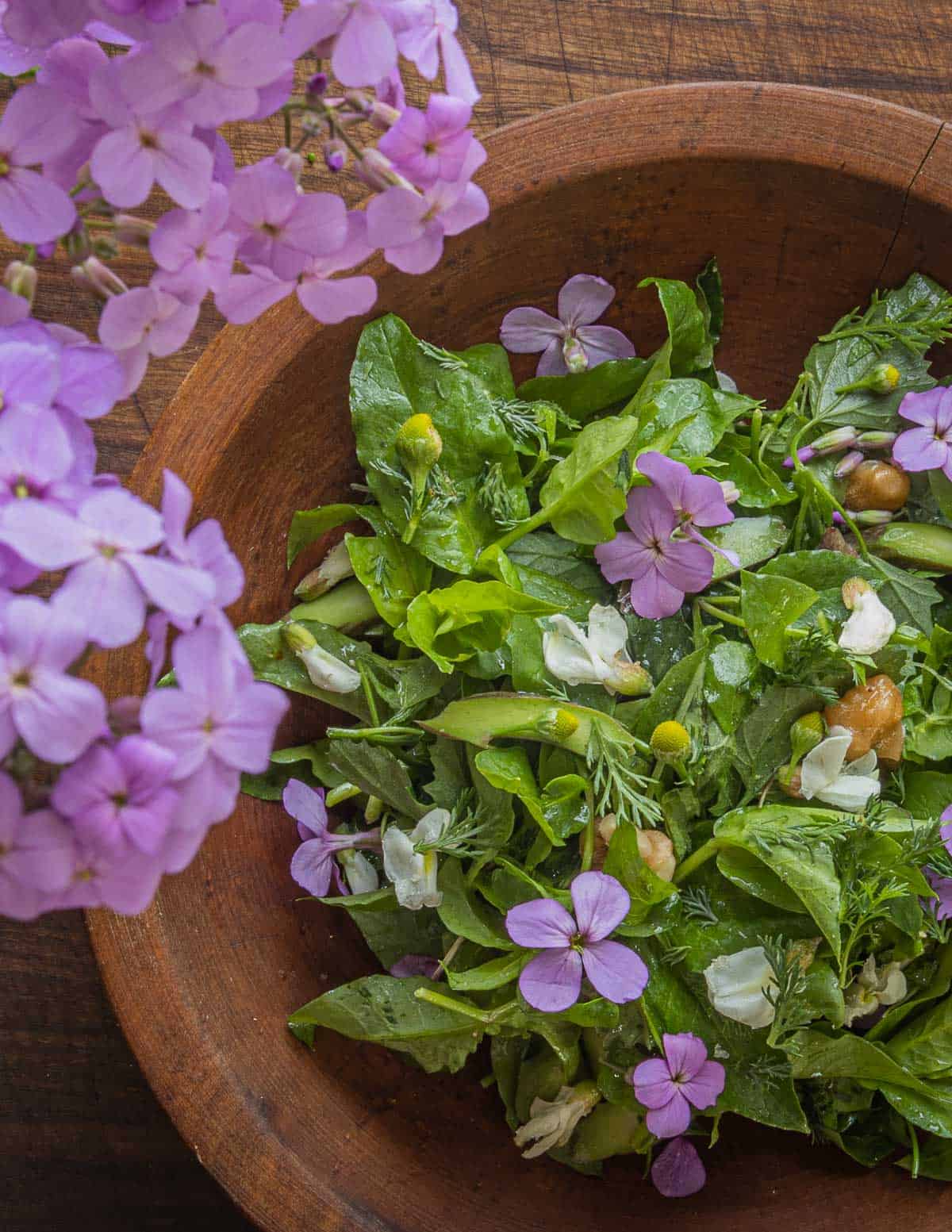 Pineapple Weed Lemonade
A perfect cold drink for the summer when the plants are readily available. Make a large batch of pineapple weed tea from fresh or dried plants. Start with 1 cup of flowers per gallon or 3-4 cups leaves and flowers.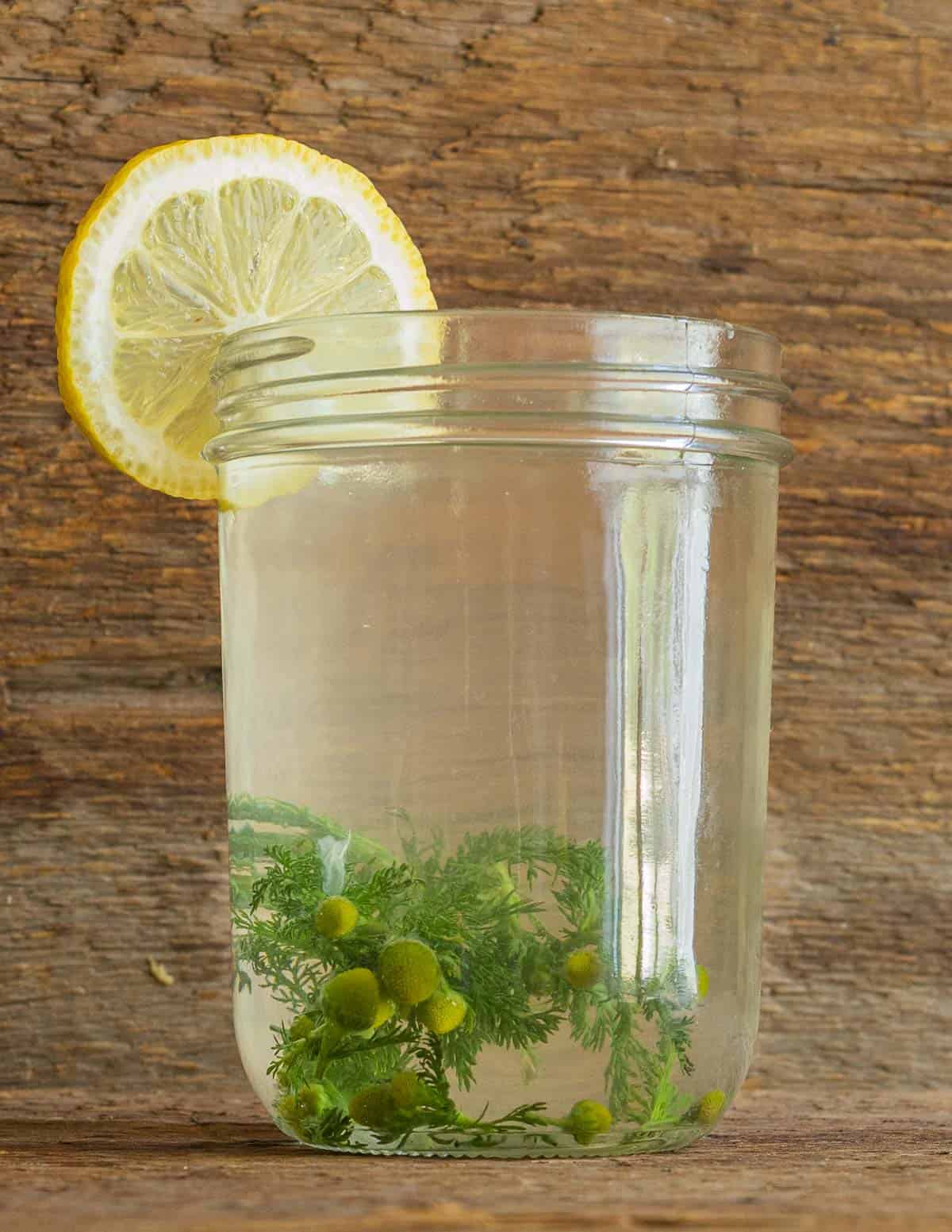 Season the tea to taste with pineapple weed syrup and fresh squeeze lemon juice. You can also just add fresh flowers, gently squeezed to release their aroma, to your favorite lemonade recipe.
Pineapple Weed Tea
The most classic pineapple weed recipe is tea (technically a tisane as it isn't made with Camellia sinensis). It's delicious, tastes slightly of pineapple, and is so easy a recipe is hardly necessary. It's one of the best wild herb teas I know.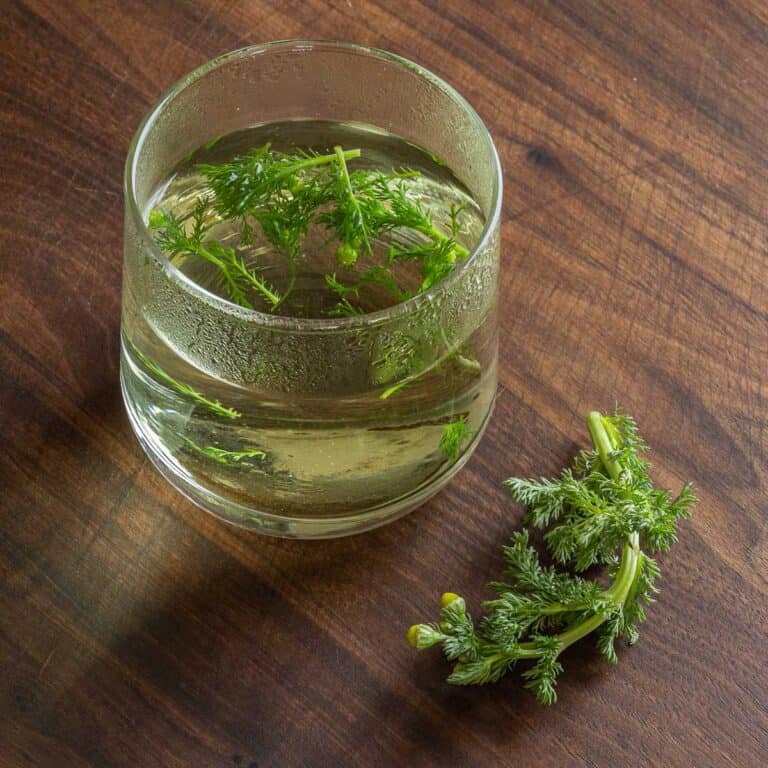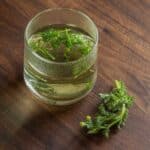 Print Recipe
Pineapple Weed Tea
A delicious wild tea made from wild chamomile flowers. It has a flavor reminiscent of pineapple.
Equipment
1 Tea pot or steam kettle
Ingredients
1

cup

(8oz) boiling water

1-2

tablespoon

pineapple weed flowers

or small sprigs including stems

1

teaspoon

Honey, to taste

optional
Instructions
Put the flowers in a mug and pour the boiling water over.

Allow to infuse for 5-10 minutes. Sweeten to taste with honey if you like, and take time to enjoy the floral aroma as you enjoy it.

Some strain the tea but I hardly find it necessary.
Notes
To make the tea with dried flowers, use ½-1 tablespoon, or just a few sprigs. 
The leaves and stems are find to use, but using only the flowers will give the strongest infusion. 
The best way to dry pineapple weed for tea is to wash and dry the plants as directed in this post, then place in a dehyrator on the lowest heat (90-100F), dry until brittle and store in a jar. 
Nutrition
Serving:
8
oz
|
Calories:
21
kcal
|
Carbohydrates:
6
g
|
Protein:
0.02
g
|
Sodium:
0.3
mg
|
Potassium:
4
mg
|
Fiber:
0.01
g
|
Sugar:
6
g
|
Vitamin C:
0.04
mg
|
Calcium:
0.4
mg
|
Iron:
0.03
mg
Related Posts
Prickly Ash (Wild Szechuan Peppercorns)
Pineapple Weed Medicinal Uses
Growing up occasionally having chamomile tea I know it as a mild sleep-aid or sedative. On paper the plant isn't held to have medicinal properties, but many people will compare its uses to those of chamomile.
Chamomile chamomile has been used as a mild sedative, a treatment for stomach cramps and as a digestive aid. Probably the most interesting thing I've found is that it's been used as a natural mosquito repellent, with research isolating and verifying the active compounds, according to Sam Thayer's field guide.