Meadowsweet flowers are mostly known for meadowsweet tea, but this incredible wildflower can be used as a substitute for almond flavoring in the kitchen. Read on and I'll explain how to use them in the kitchen.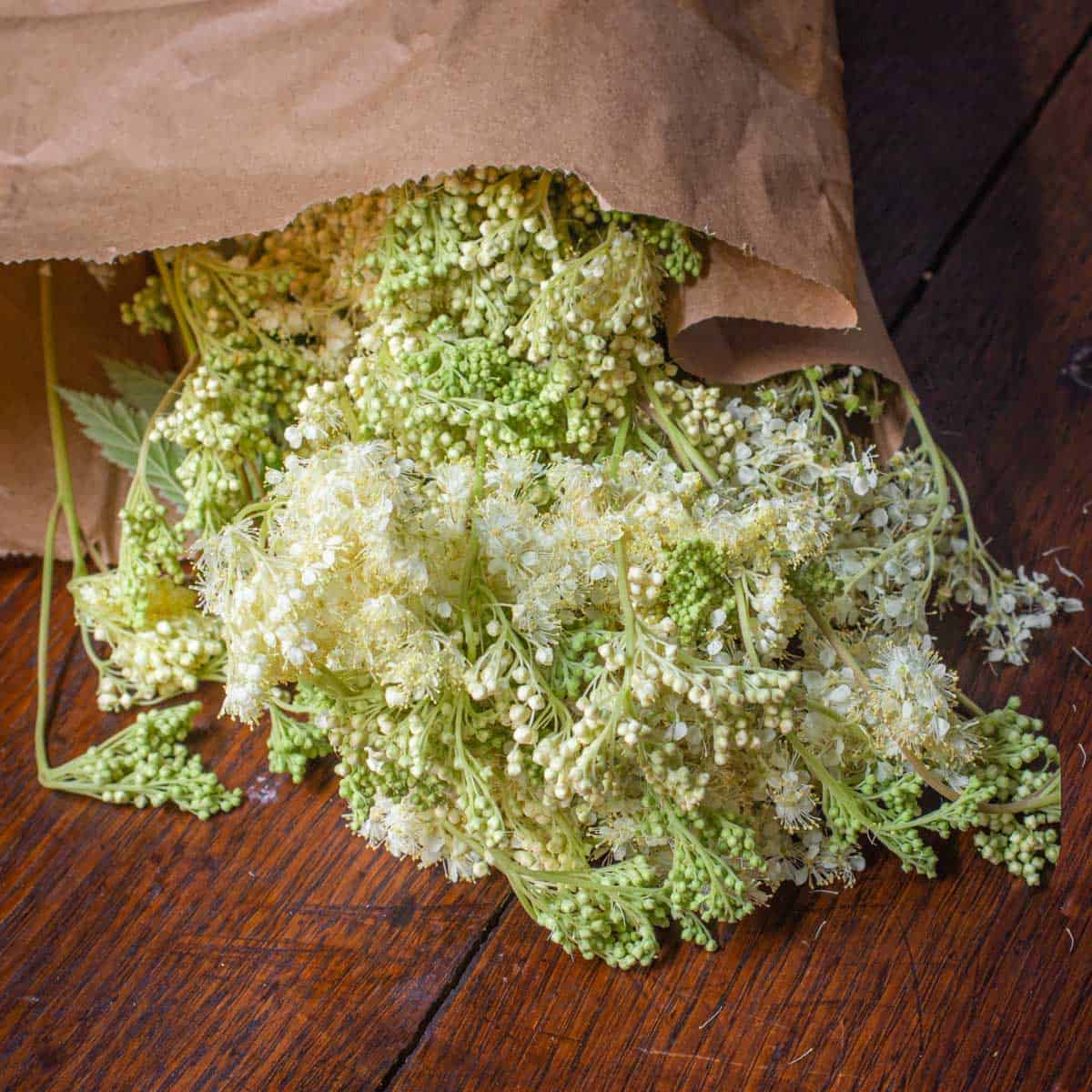 After I read that Chef Magnus Nilsson cooked with meadowsweet flowers to make a sort of candy as a mignardise or take home for his guests, I had to find some of the flowers for myself. For years I searched for meadowsweet flowers (Filipendula ulmaria) without any luck.
I knew they enjoyed the same climate that both of our homes share (Minnesota and Sweden) but it wasn't until I saw a picture that one of my friends posted online that I put the pieces together. Meadowsweet grows in my area, but I wasn't looking in the right terrain for it.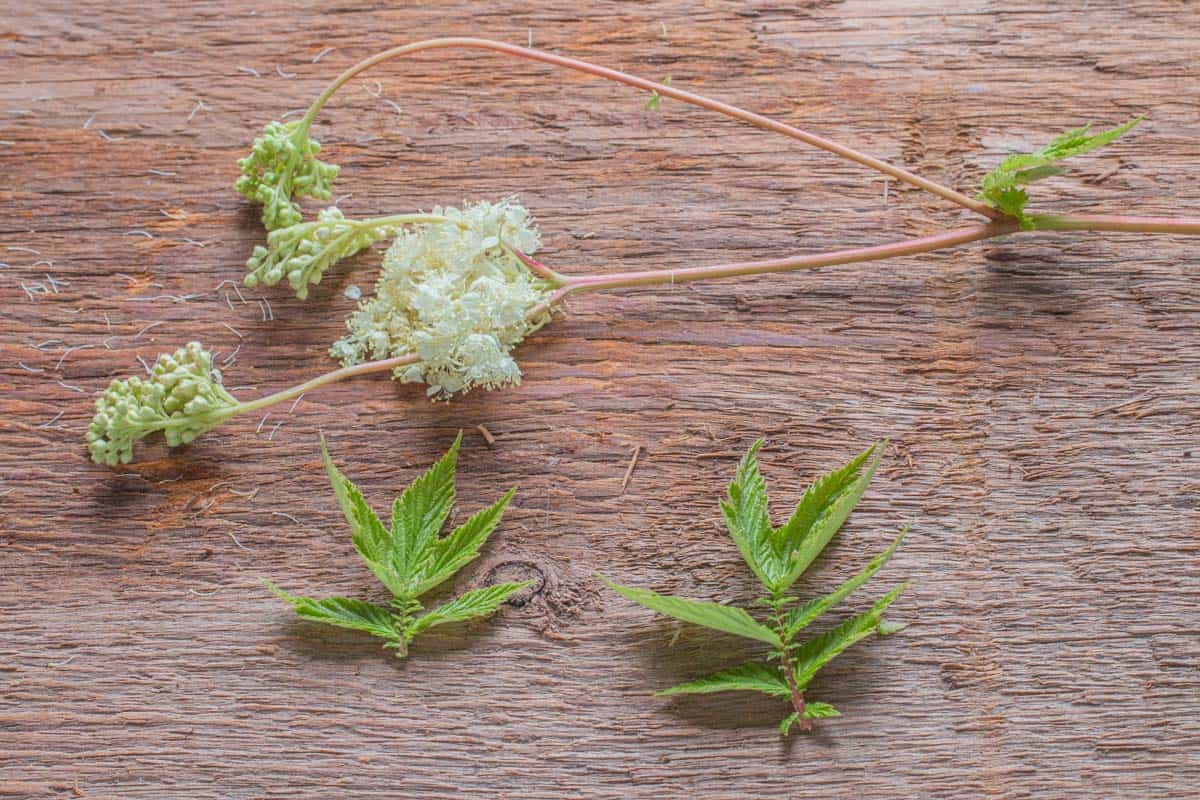 A couple weeks and a few hour's drive later, It seemed like I couldn't swing a dead cat without hitting a cluster of meadowsweet flowers, they were absolutely everywhere. I'm not a botanist, or a geologist, or a naturalist of any kind, but I'll tell you what helped me find them.
Identification
This is an easy plant to ID. The long ropey and pinkish red flower stalk void of blotches, long distance between the leaves on the stem, ultra sweet aroma and irregularly shaped flower clusters that aren't in an umbel shape like wild carrot are dead giveaways.
I was picking these out from the road the first time I found them just from googling some pictures. All of the plants pictured from my patches here were not greater than 4.5 feet tall while flowering, it's a modestly tall plant compared to something like angelica which will tower over you.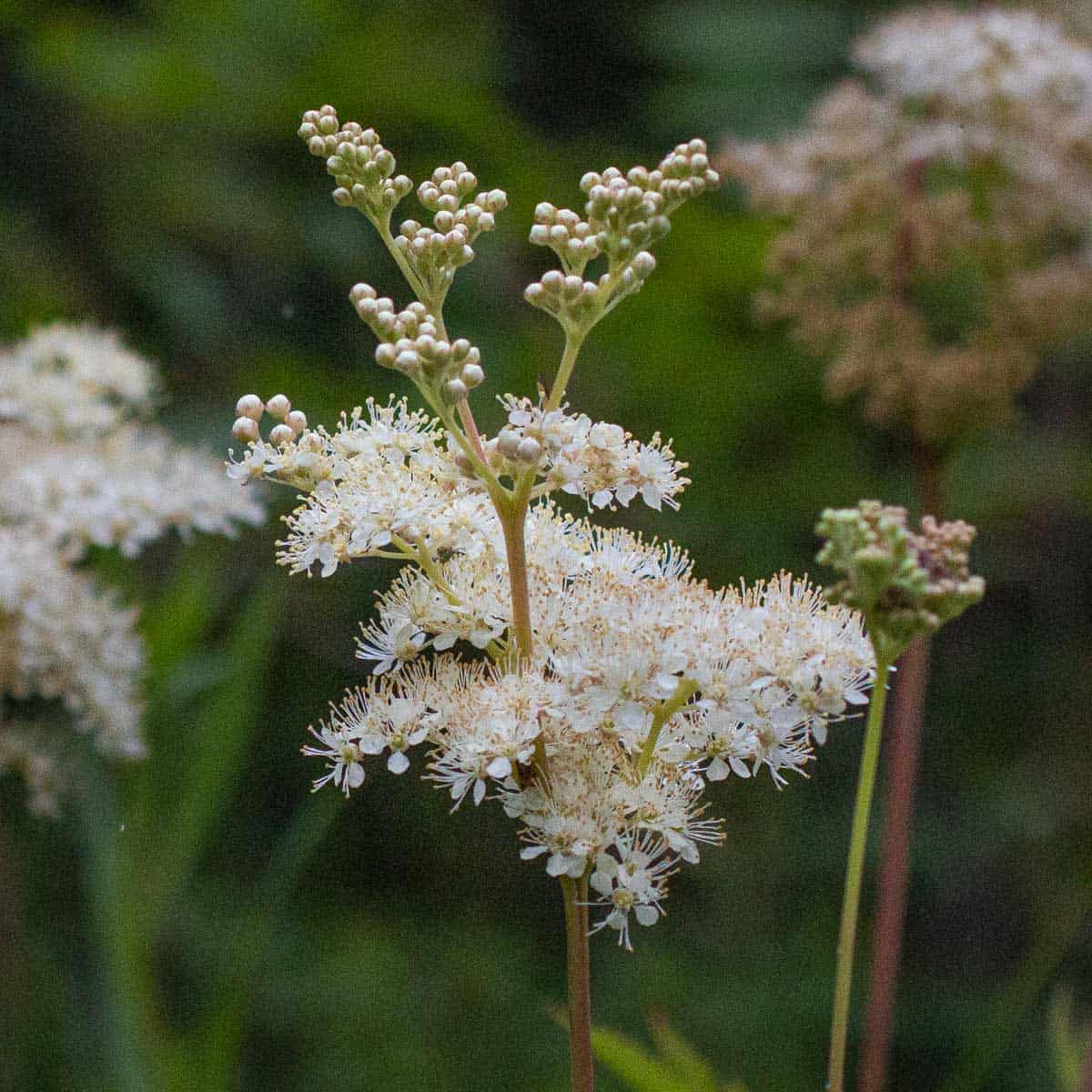 Where to harvest
The areas where I found tons of meadowsweet were along rocky coasts, and tree lines filled with pine and birch. If you live in Northern portions of the U.S. I would look there.
I was picking the stuff from the car driving by before I even picked some, the hardest part was actually just finding a secluded spot to pick so people wouldn't think I was weird.
When to harvest
Where I live in Minnesota, there's a window of a few weeks where I can get the flowers, generally in the beginning to the end of July.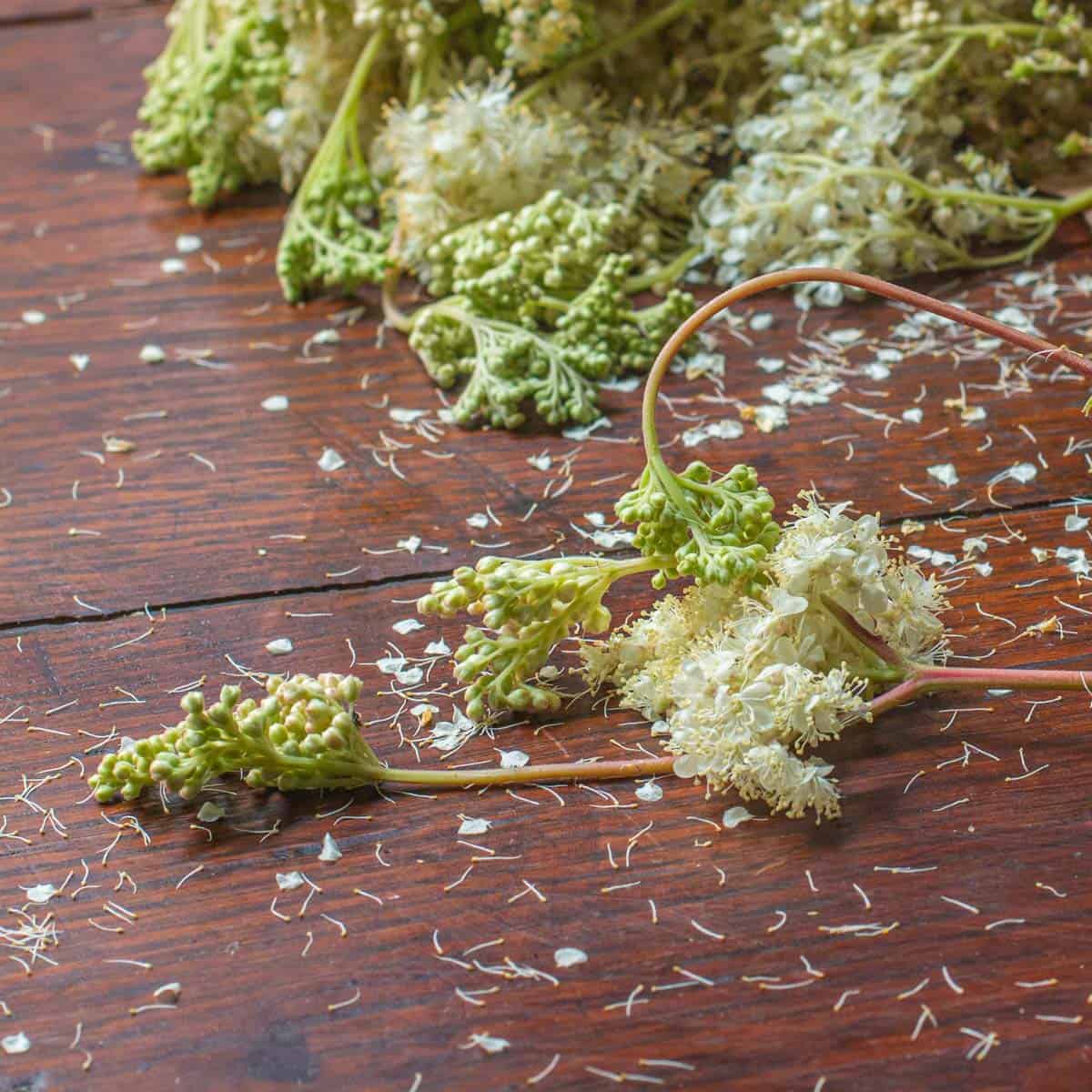 General cooking and processing
Clip your meadowsweet flowers with a scissors, and put them into a paper bag to allow them to breathe if it's warm outside and you have to store them in the car. When you get home, put them in a plastic bag with a damp paper towel or cloth to keep in moisture and help them dry out and refrigerate.
Your meadowsweet flowers will keep for a good week like that. Open the bag occasionally to allow fresh air in. To preserve them for a few months, I've heard that these can be frozen and used like fresh, although I haven't tried it yet.
What's it taste like?
The flavor of meadowsweet is excellent. Elderflower is good and meadowsweet resembles the aroma a bit, but with almond tones, which I assume are from it's rose-family heritage.
A lot of plants in that family have Meadowsweet flowers have a similar almond taste, for example, the buds of young cherry trees, and the seeds of apples. The smell of these flowers is so sweet smelling it's almost sickeningly sweet, which, when you consider how hard it can be to harness the flavor of flowers, can be a great thing.
The flavor is water soluble, but can take a bit of heat. Some recipes I've read say that people in Europe will make fruit jams and add some of the flowers (in cheesecloth I assume) to give a subtle almond flavor. There's also wildflower cordials, which are always really popular too.
Fermenting with dairy to absorb the flavor
My favorite way so far of harnessing the flavor has to be with dairy. A few years ago I gleaned from Sami traditions that dairy and quick fermentation has a way of capturing the aromas of finicky things that don't like to be cooked, specifically angelica.
Using the same method with meadowsweet flowers gave me a creamy concentrate that was so strong I had to dilute it before adding to recipes. It works wonders, and the flavored cream is good just whipped and chilled alongside some sweet fruit drizzled with a little honey, you don't actually have to "do" anything to it: you can enjoy it all on it's own.
A simple recipe for infusion without fermenting
Simple things like panna cotta and ice cream are really easy to make with meadowsweet, just leave the cream out for a few hours with some of the chopped flowers in it (roughly 1-2 ounces /qt) and chill.
Strain the next day and proceed with your recipe. If you want to hold the cream for an extended amount of time (a month or longer) stir in ¼ cup buttermilk/quart when you leave out on the counter as per the fermented angelica recipe above.