The train wrecker (Neolentinus lepideus) is an edible mushroom with a confusing history. It's currently placed in the Polyporaceae family, which is odd as the mushroom has gills-not pores.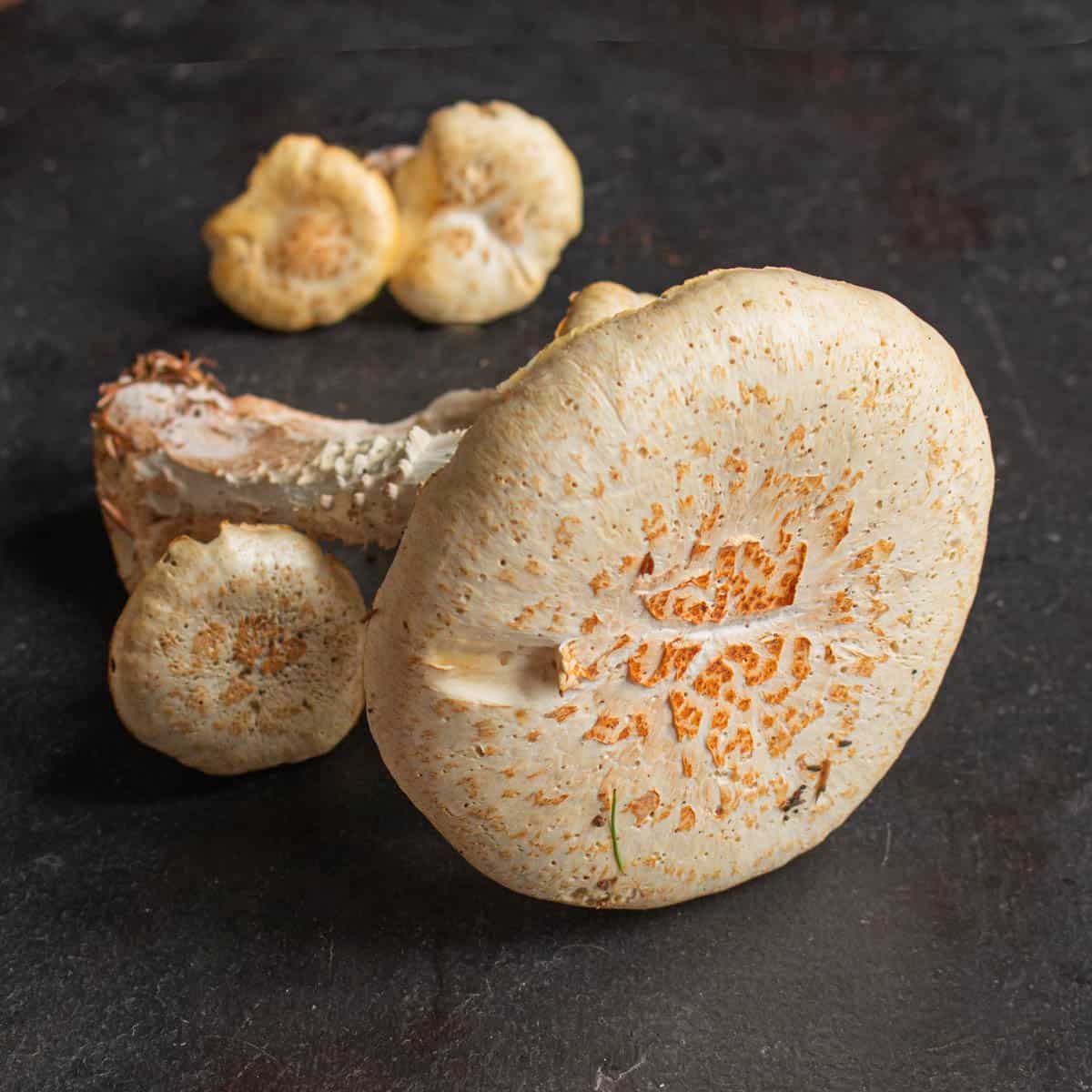 Train wrecker mushrooms.
History
The train wrecker name comes from the mushrooms' resistance to creosote and ability to colonize treated lumber-most notably railroad ties.
Described in 1815 by a Swedish mycologist Elias Magnus Fries, it was originally named Agaricus lepideus. What's most interesting is the mushroom has a combination of unique characteristics that've baffled mycologists.
For example, they have more synonyms than any mushroom I know, including Ramaria ceratoides, Panus lepideus, Clitocybe lepidea, and others. To date, I've seen 10 Latin names placing it in four different genuses!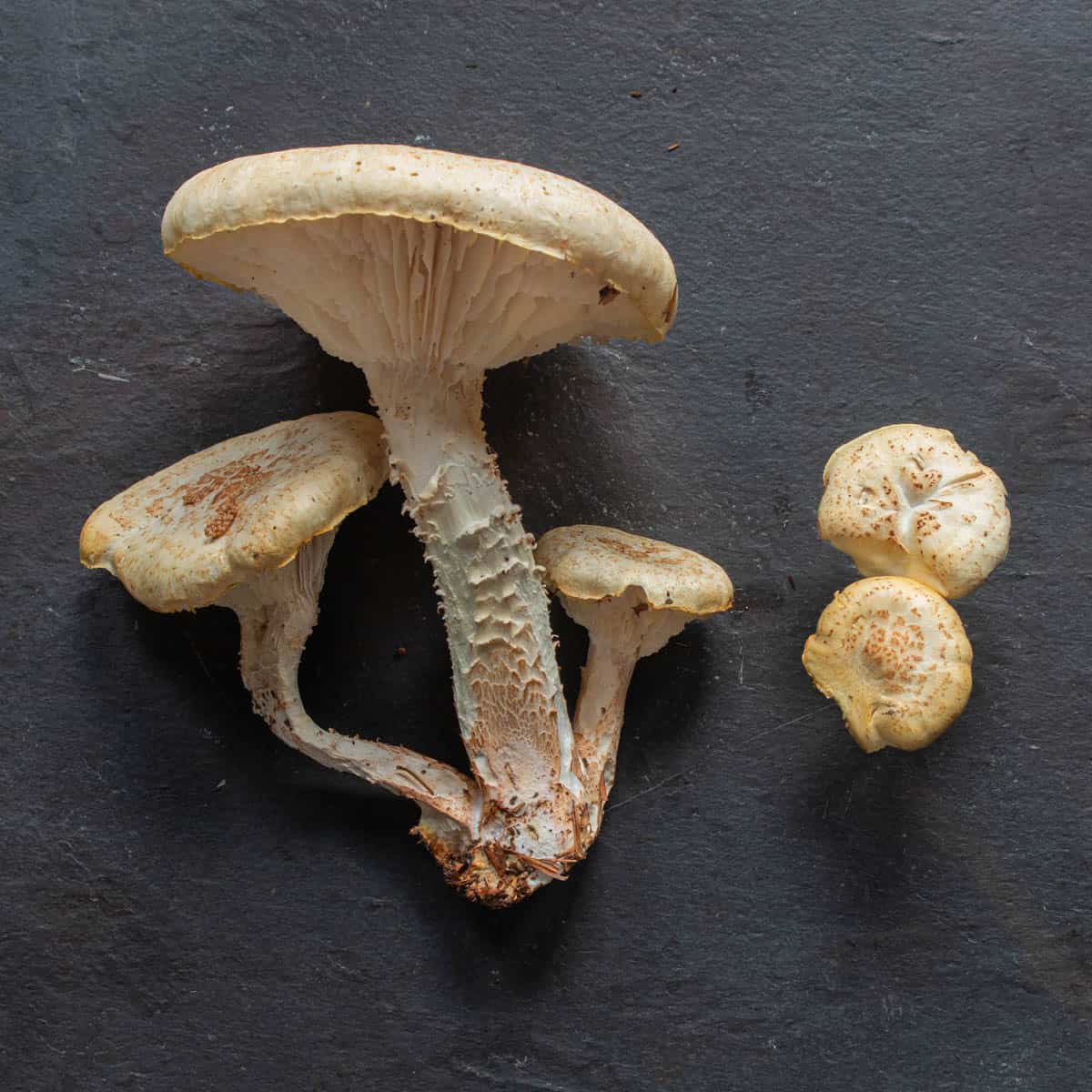 These often appear in small clusters.
Neolentinus lepideus Identification
The mushrooms are parasites and decomposers of coniferous trees (typically Pinus), causing a brown rot in the wood. In the Midwest they appear in May, continuing throughout the Summer.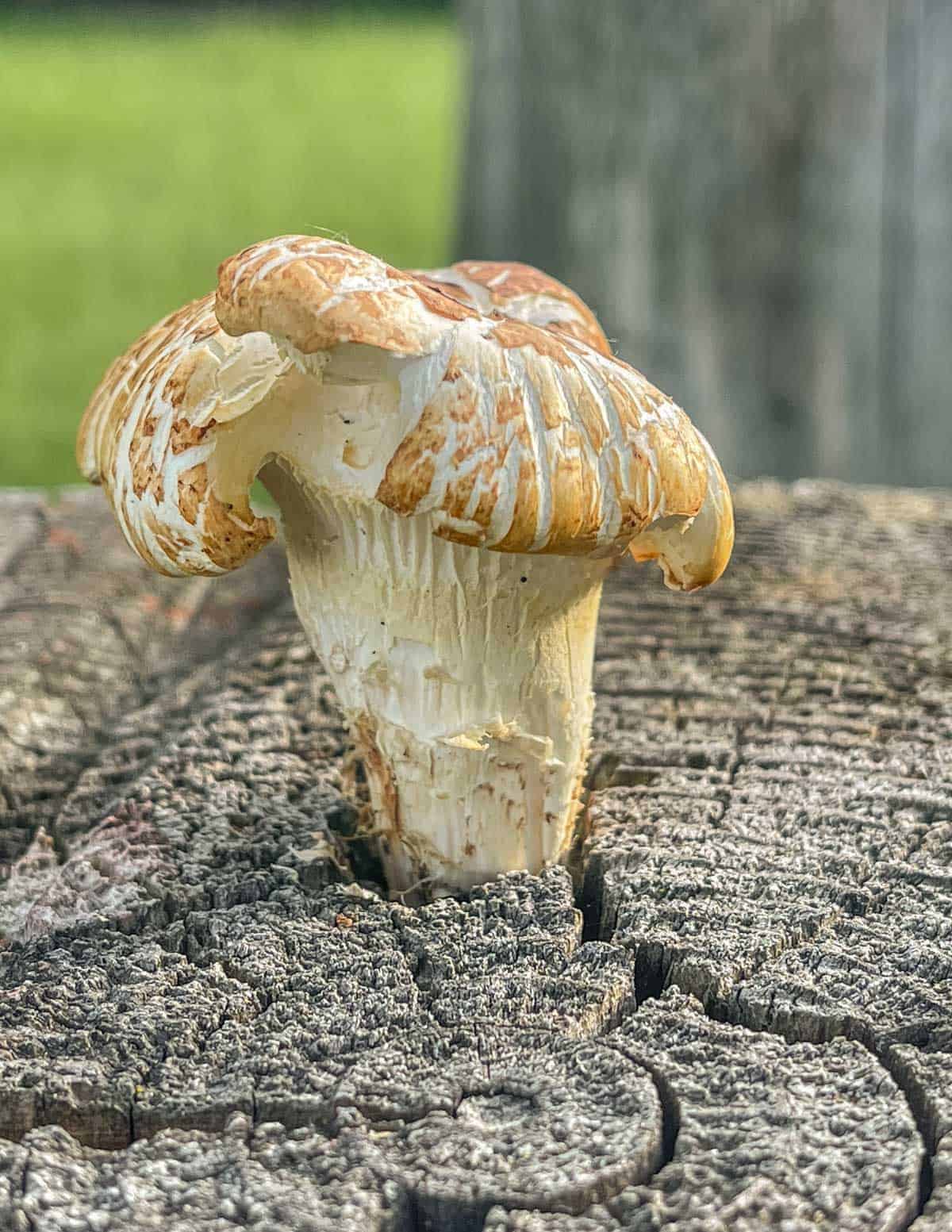 Left: Growing from a red pine (Pinus resinosum) stump. Middle: pronounced brown scales-note that the cap is very dry. Right: close up of young gills. Image credits: Jesse Roessler.
It's a relatively common mushroom in Europe and North America. I usually see small clusters of fruit bodies on partially buried red pine logs and stumps.
The name lepideus means scaly, referring to the coarse, brown scales
on the dry, whitish cap.
Caps are usually 3-12 cm wide, stems around 1-2 cm thick and 2.5-15 cm long. The serrated edges of the gills are another good ID feature
White spore print.
Other common names for the mushroom are scaly lentinus and scaly sawgill.
There's also brown scales on the stem, which may be pronounced in some specimens. There may or may not be a stem ring.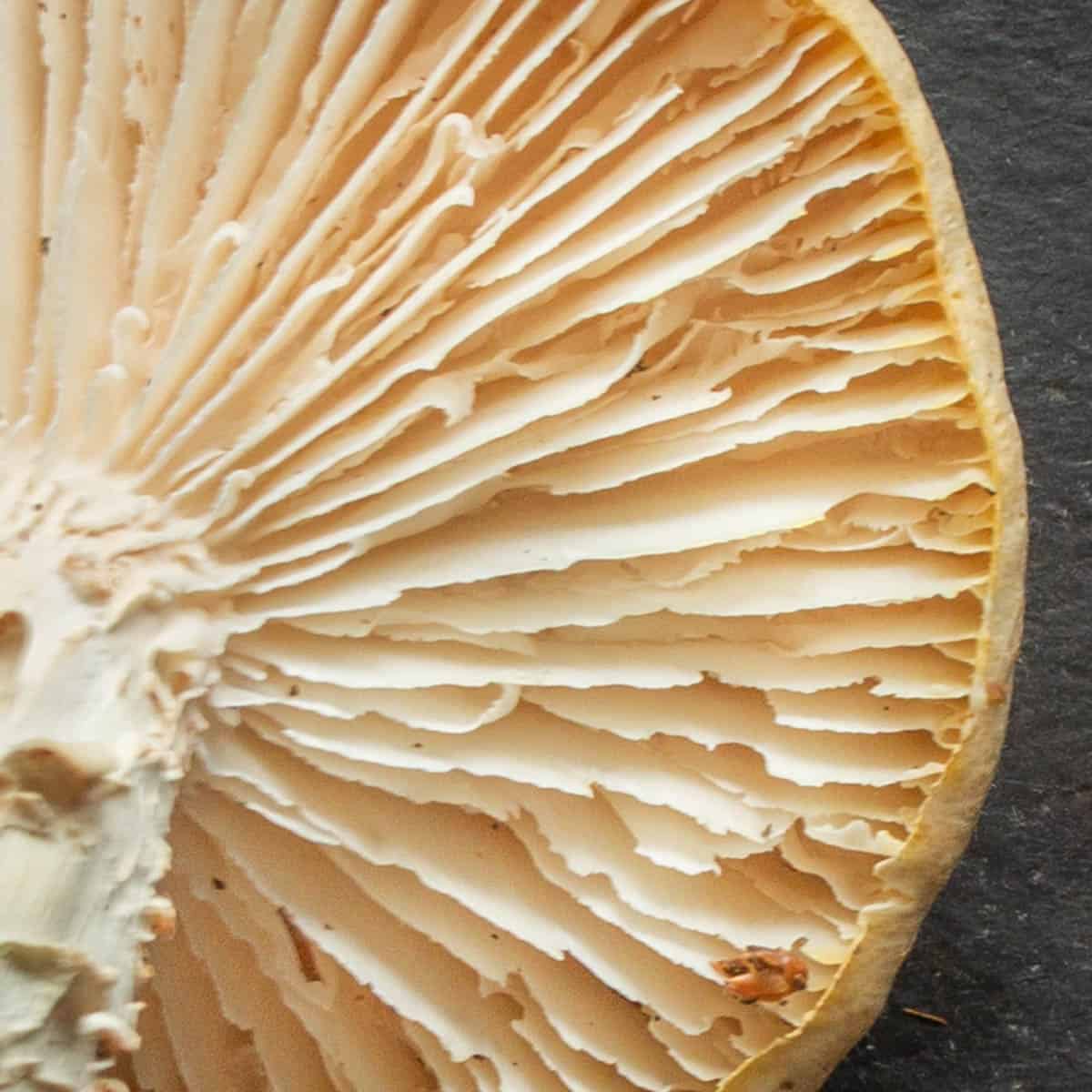 The gill edges are serrate (serrated).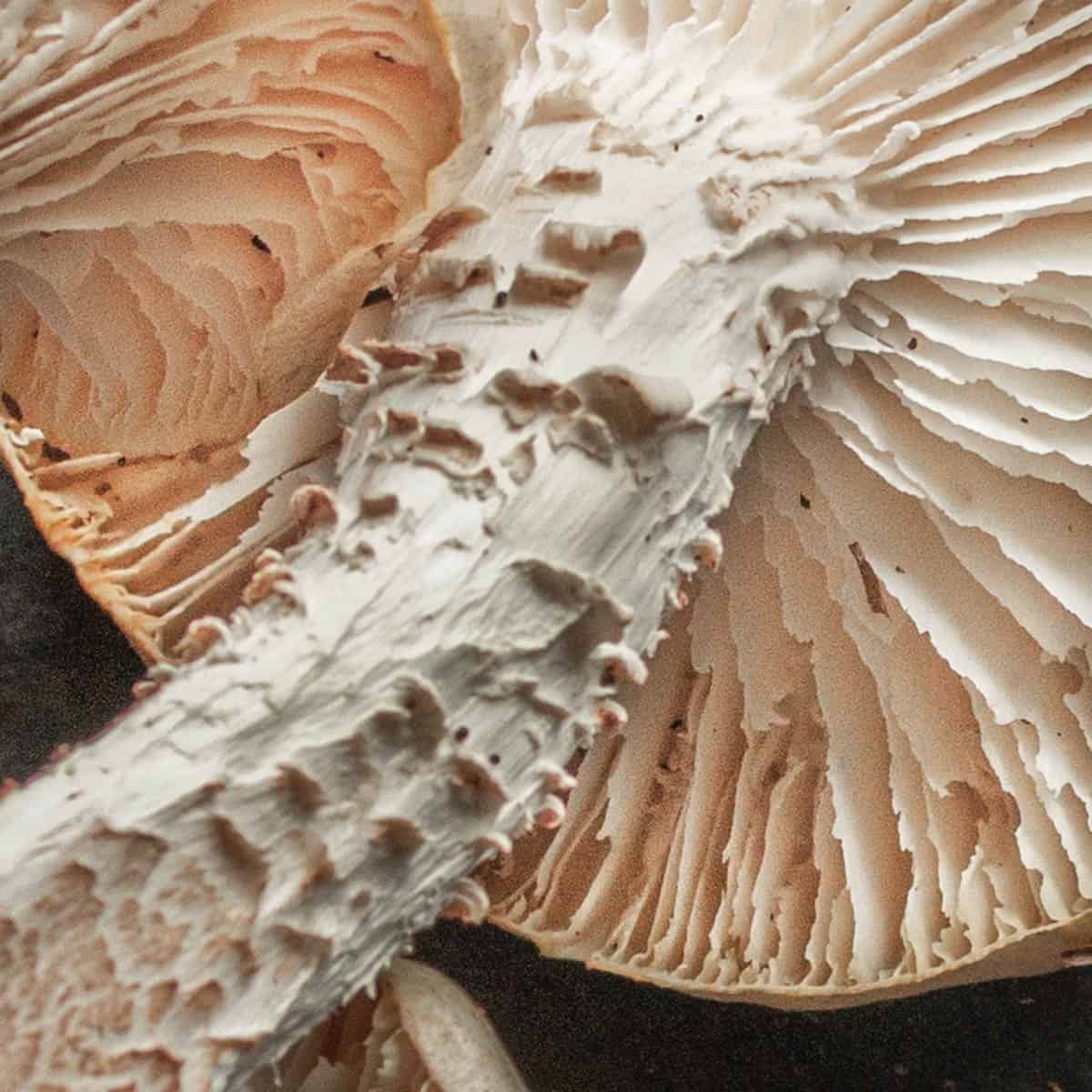 The stem is very tough and may have pronounced scales. Also notice the gills' irregular attachment to the stem.
Neolentinus lepideus Look Alikes
With it's scaly cap, the mushroom can be confused with many other mushrooms. In Western North America, there's Neolentinus ponderosus. Three common edible look alikes I often see mentioned are:
While the brown scales on the caps can resemble other species, a look under the cap will help you identify them. Train wreckers have gills, pheasant backs have pores, and scaly hedgehog mushrooms have teeth.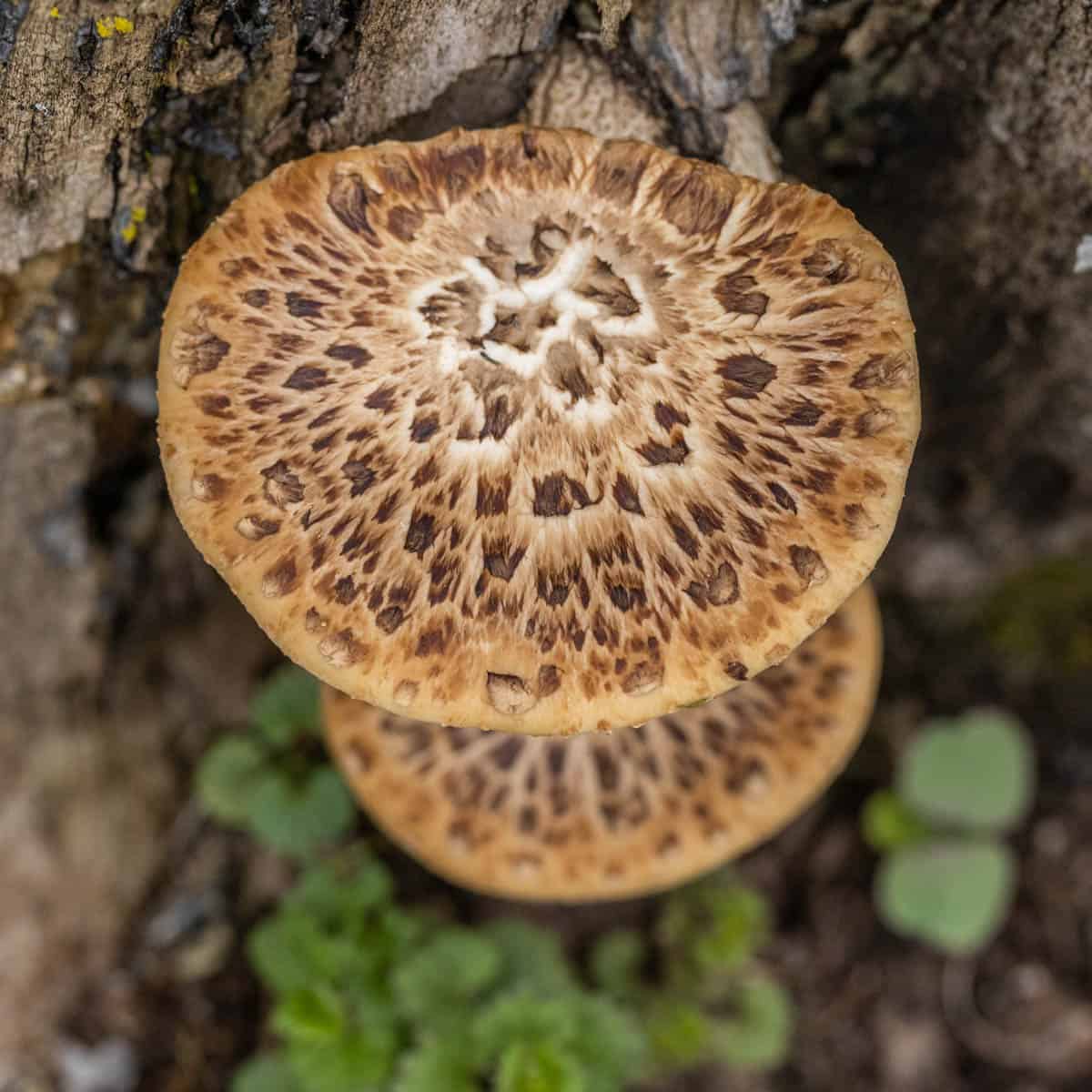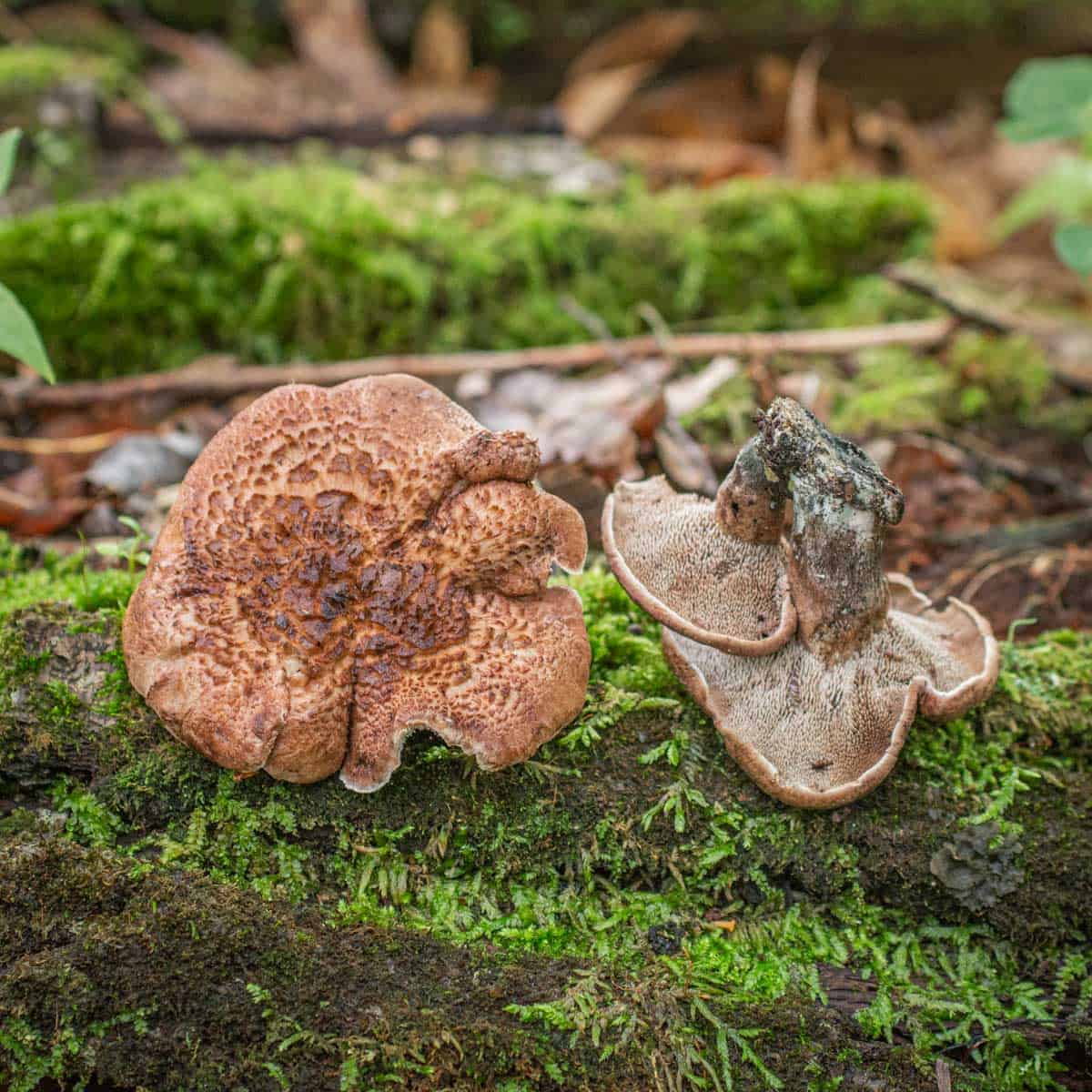 Cooking
Just because train wreckers are edible doesn't mean they're good. They have a leathery texture and a mild flavor and taste like oyster mushrooms, but the stem is tough and inedible. Some people report a spicy taste or an anise smell.
I rarely see these, and I don't pick them for the table. Also, never harvest any mushrooms growing from railroad ties or treated woods as they may have been in contact with hazardous chemicals.
References
David Arora: Mushrooms Demystified
Related Posts