Miner's lettuce (Claytonia perfoliata) is one of the best wild greens you'll ever taste, but, if you don't have a place to harvest, it can cost you an arm and a leg. Read on and I'll introduce you to this incredible wild edible plant.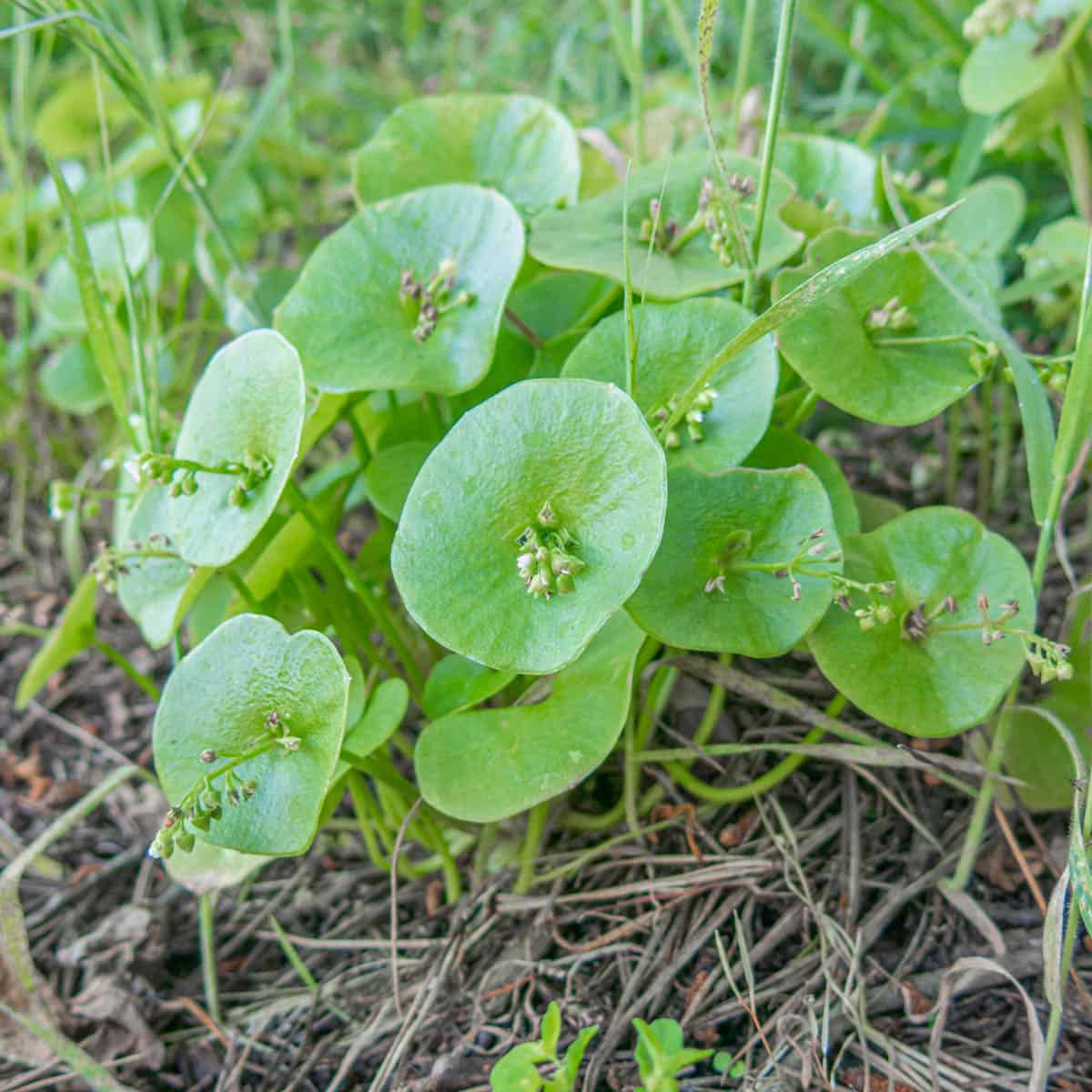 It was a real anomaly for me trying to find it in growing wild in the Midwest. Plenty of foraging books describe the green, but I just couldn't seem to find it where I lived. That all changed once I went to San Francisco for the first time.
It seemed like after I stepped off the plane in the West Coast, miners lettuce was everywhere. It was on the boulevard, in the neighbors yard at our AirBnB, at the city parks, State Parks, and on and on. I'd never seen anything like it sans, say, dandelions back in Minnesota where I live.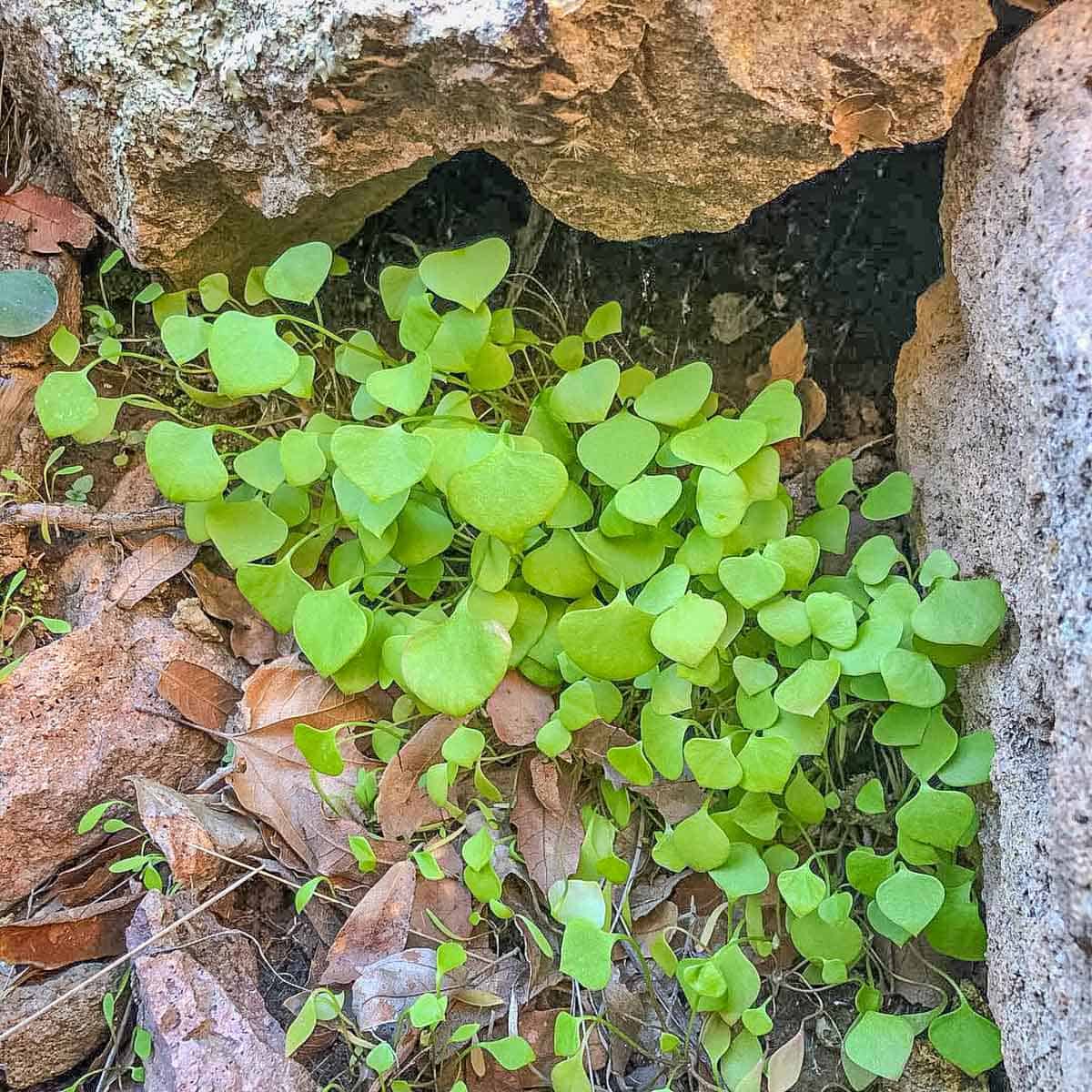 The next year, I went to Arizona, and I was shocked to see miners lettuce in large amounts at a few local trails in the Superstition Mountains. I remember dropping down on my knees, eating handful after handful of the mild, sweet tasting, juicy leaves. I'd never thought that I'd forage wild greens in Arizona, it was literally an oasis.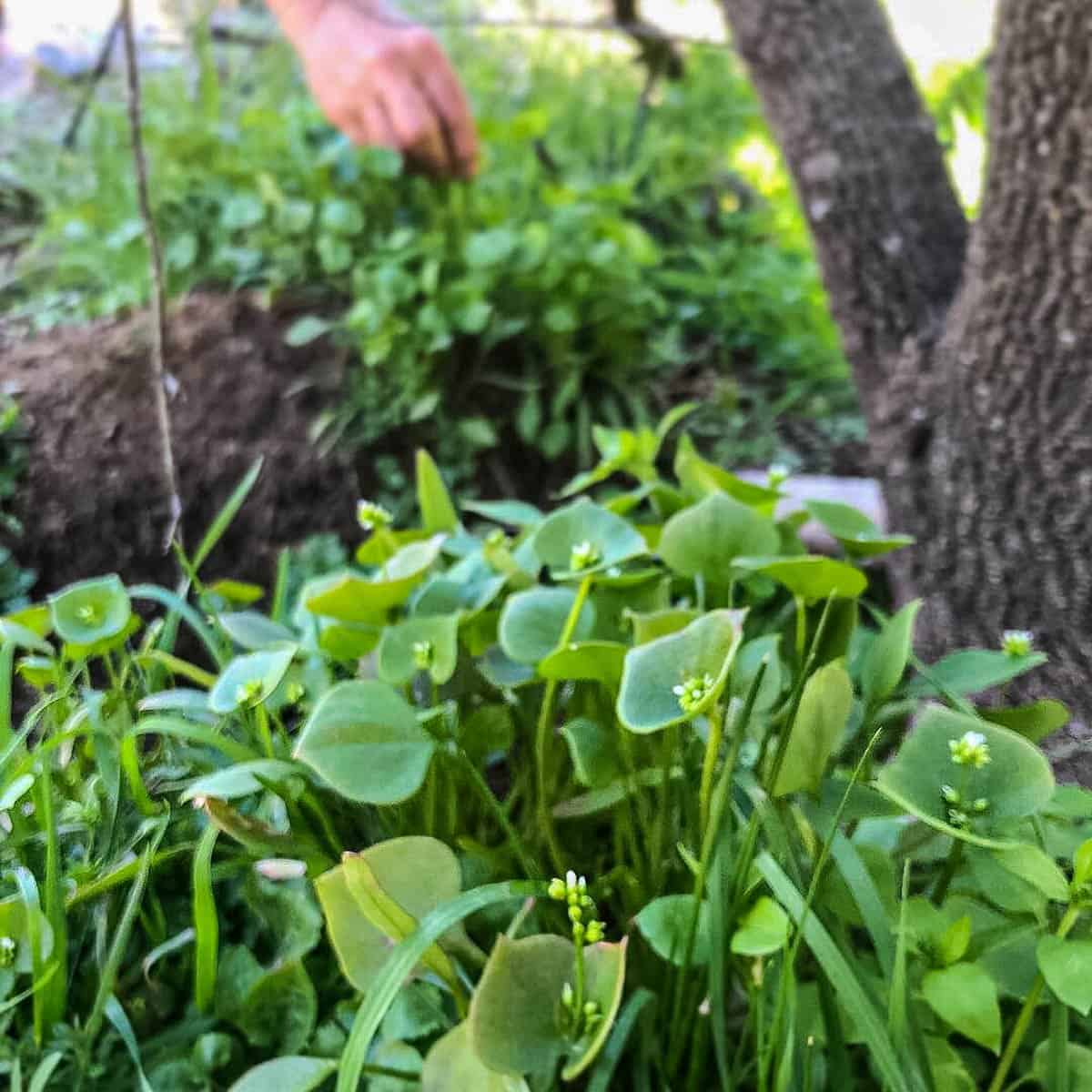 A few years ago, when I wanted miners lettuce for the kitchen, I had to order it from special purveyors on the West Coast, and it would usually come in anywhere from 10-20$/lb-an insanely high price for salad greens, but, as a chef that values wild ingredients, and hates micro greens, miner's lettuce gave me another green to use as a garnish that was unique, beautiful, and delicate. That being said, it was still a once-in-a-while luxury purchase.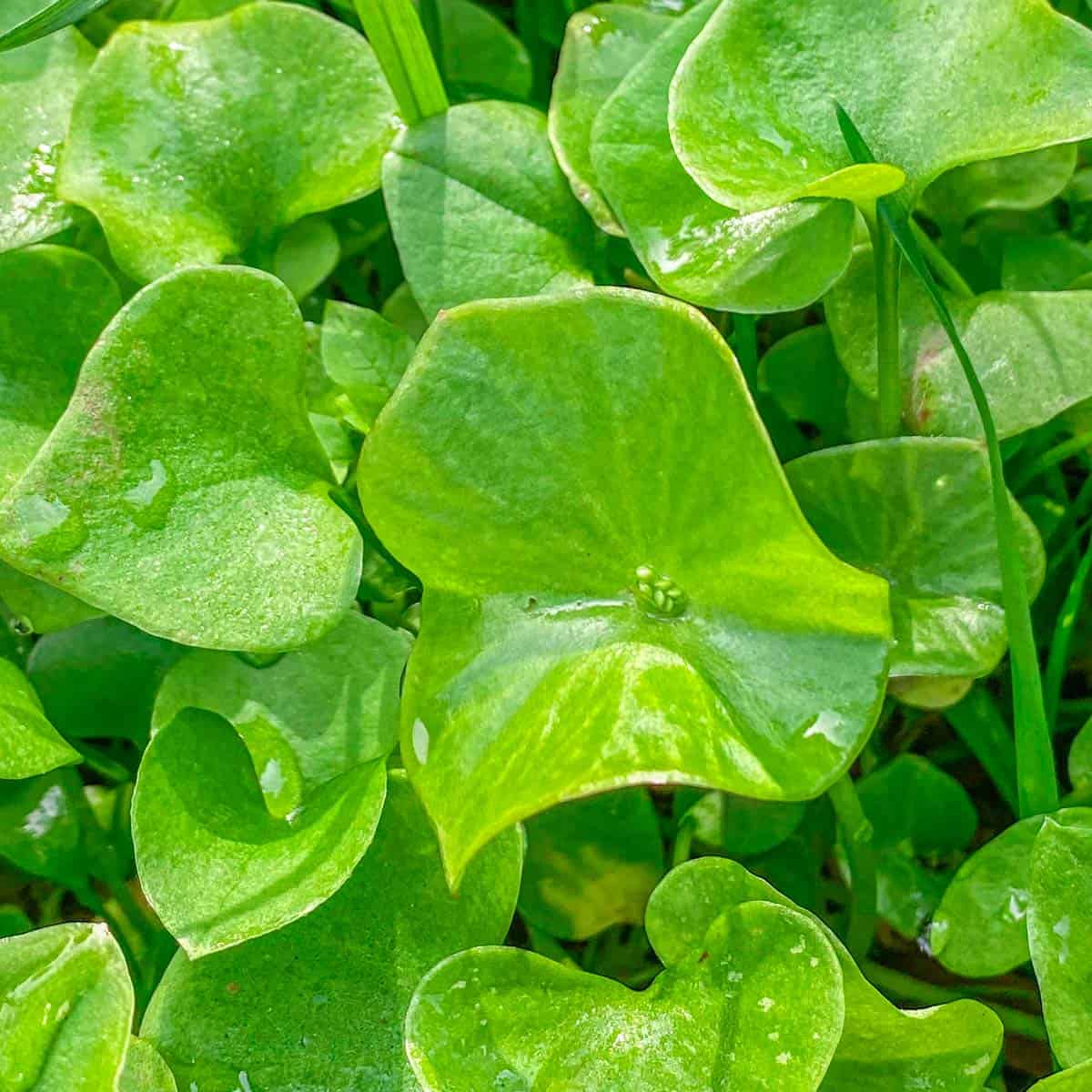 Growing Miners Lettuce
There are a few people I know that grow miners lettuce in the Midwest, but, as far as I know, none have succeeded in getting it to survive winter-kill yet, and they have to plant it fresh every year as an annual. I'd love to do it myself once I get a spot I can garden more intensively.
I called some of my farmer friends before I wrote this, and two speculated that miners lettuce could be propagated in the Midwest if it was properly covered with mulch to insulate it from the cold temperatures of our Midwestern Winters. If you live in an area that's a bit warmer though, like I allude to in the beginning of this post, finding, or growing this stuff won't be a problem.
Different Species
The most common species of miners lettuce should be Claytonia perfoliata, but there are a number of different specie. Currently the only ones I've cooked with are the most classic (C. perfoliata), and the red version sometimes sold by purveyors which should be Claytonia rubra. Both are excellent greens to eat, and truthfully I could never really tell the differnce between the two, although the "red species" pictured below never had the cup-shaped leaves. 
One more thing I just have to mention is the misnomer of describing this plant with the common name "spring beauty". While they're related, spring beauty (Claytonia virginica) is a completely different plant, and a woodland ephemeral that I occasionally eat the root of as a snack in the Midwesy-very different from miners lettuce. Such is the problems with common names.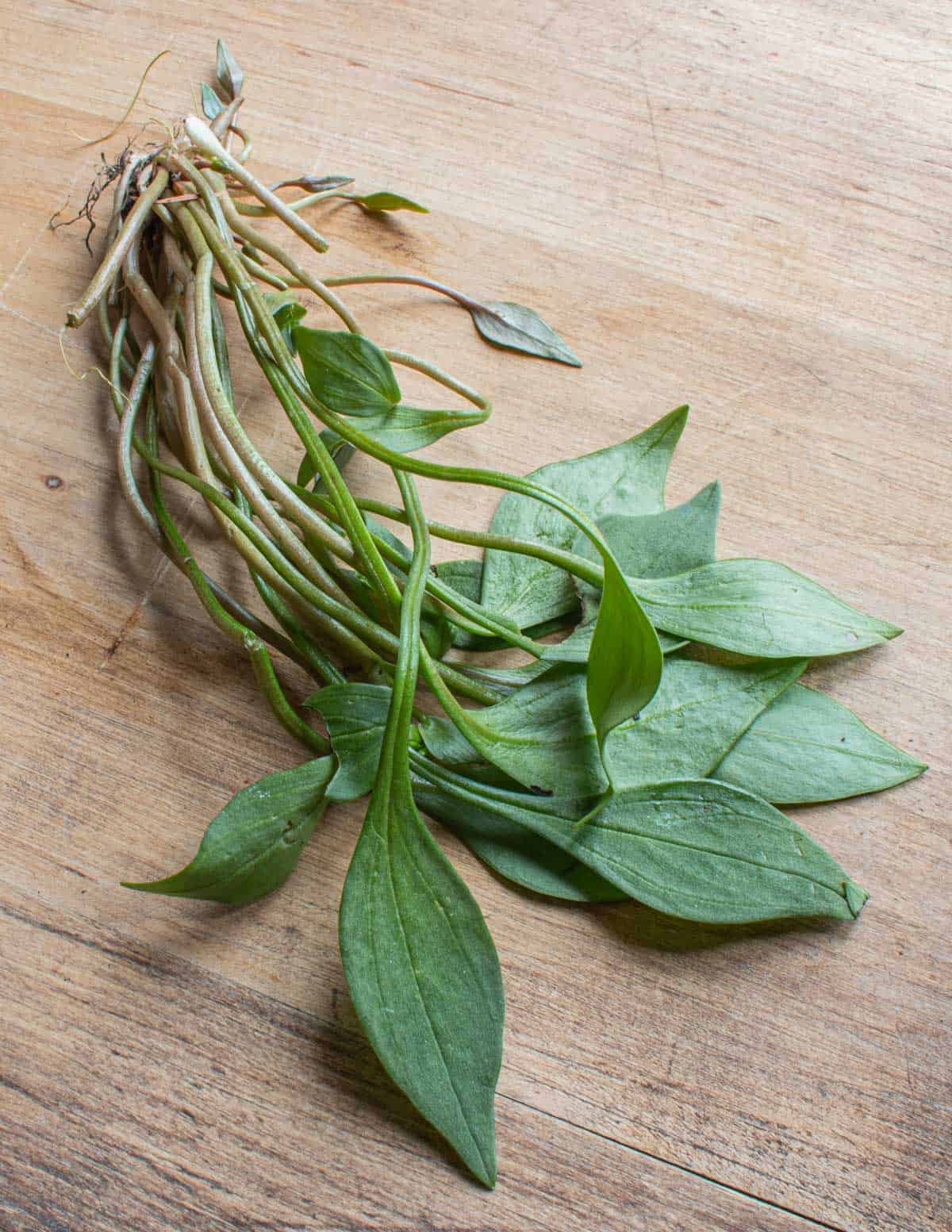 Eating and Enjoying
Notice that cooking isn't part of the above. Miner's lettuce is so fresh and clean tasting, that cooking it, at least in my opinion, unless you have an embarassment of the stuff, would be a waste, but my opinion on that is based on the fact that I rarely get to enjoy this plant.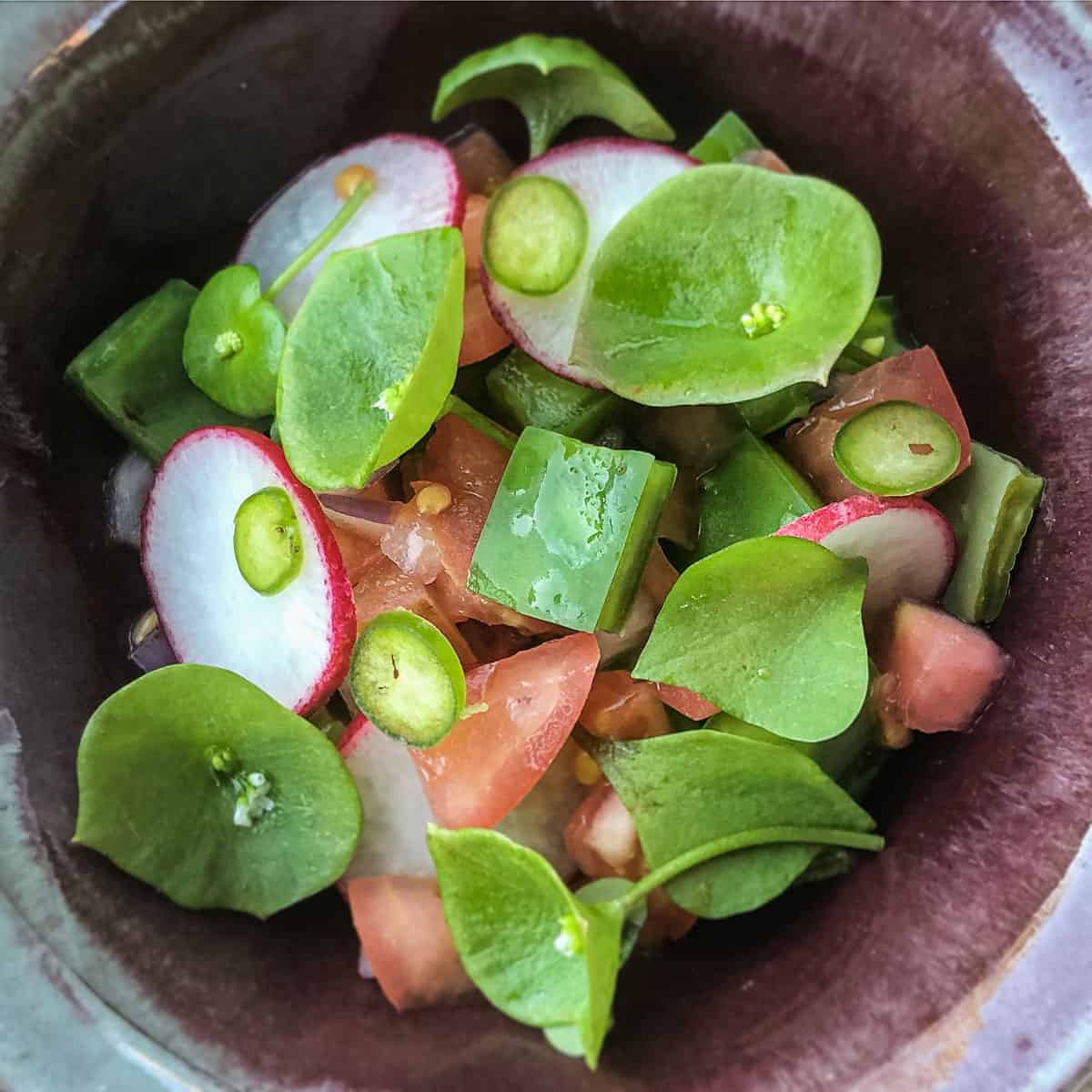 When I eat miners lettuce, I eat it raw, in salad, dressed as minimally as possible, and at the last possible minute, or sprinkled raw on something as a garnish. Lemon juice or a dash of vinegar, and a touch of oil and salt is all you need to enjoy the fresh, green taste of this plant, so think twice about mixing it with other salad greens, or assasinating it with some kind of bottled dressing.