Have you ever had a white tomato? I like them so much I search them out and request farmers to grow them. In this post I describe my friends process of growing them, and why his white tomatoes are the best I've had. If you like to grow tomatoes, or just eat them, read on.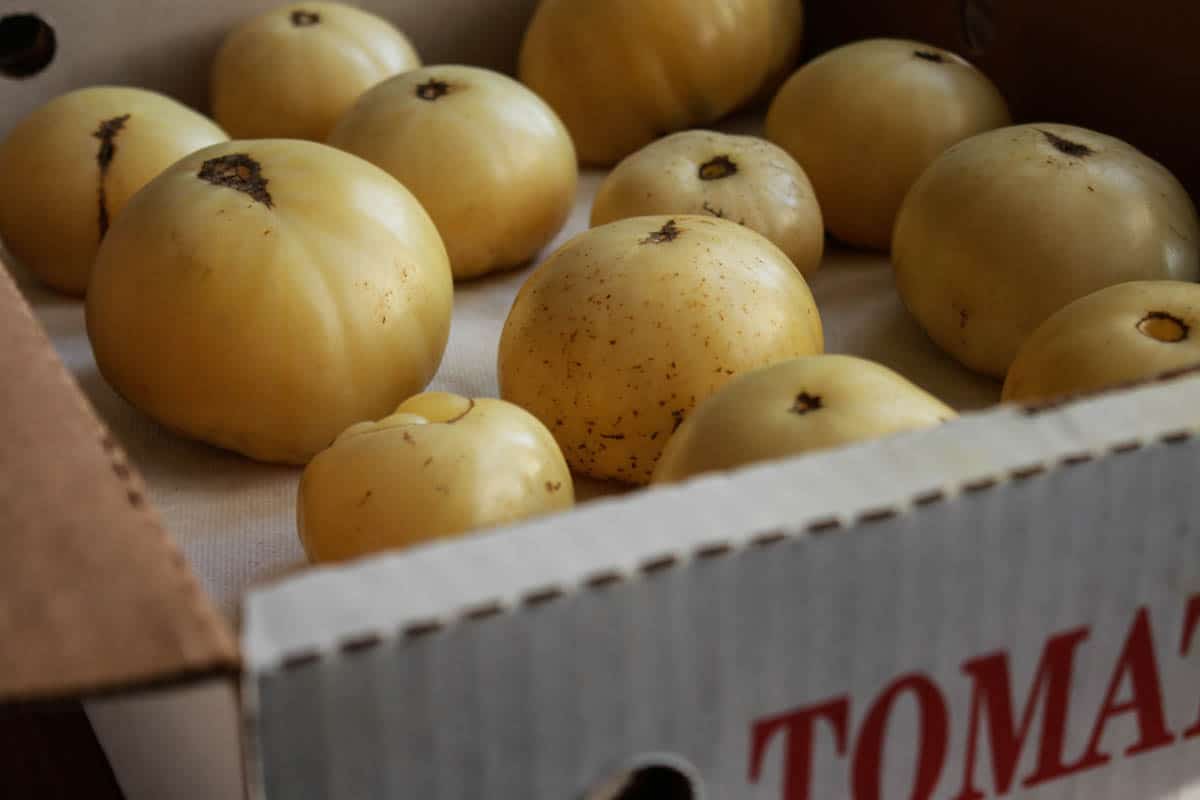 If you're not striving for perfection, you're striving for mediocrity: a maxim I picked up along the way somewhere and one that I like to share with my staff often. Whatever we are cooking should be the best that we can make in the moment, anything else is just not good enough. The standard should be perfection.
It's not that everything needs to come out absolutely perfect, it's that we need to *try* to make it that way. To me the idea that you worked to make something the best that it can be is what's important. Yes, one of my cooks may accidentally throw oregano in the pepper sauce when the menu said lovage, because that's the way we did it the previous week, but as long as the flavors are right on and the seasoning sound, at the end of the day it will be, ok.
My craving the best in things filters who I purchase from too. I search out people doing interesting things and try to support them. This summer I got to add another farmer to my fold-Luke. I think in truth he's more of a researcher than a farmer, there's one thing he focuses on: tomatoes.
Luke is growing tomatoes with an emphasis on soil health. Just like a hen of the woods taken from the wild tastes completely different because of the substrate it grew on compared to a cultivated hen, the same goes for tomatoes.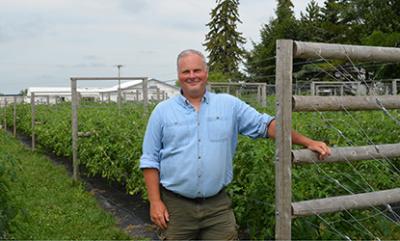 Basically Luke's question is: "what is the optimum soil look like to produce nutrient dense tomatoes?" There's a few other things that go into the equation, a lot actually, brix density, planting methods, and much more than the scope of this post, so here's a link to the site and press releases. One statistic I found interesting on the site involved a tree planting method they're applying in combination with soil mineral testing and augmentation:
Tomato yields increased by 8 fold using the White Tree Planting Method
"Most commercial tomato production works out to about 5-12 lbs. of harvestable tomatoes per plant. Long-season plants in greenhouses can double this yield from 10-25 lbs. per plant.........Tomato plants grown with the tree planting method consistently yielded 100 lbs. per plant for large-sized varieties."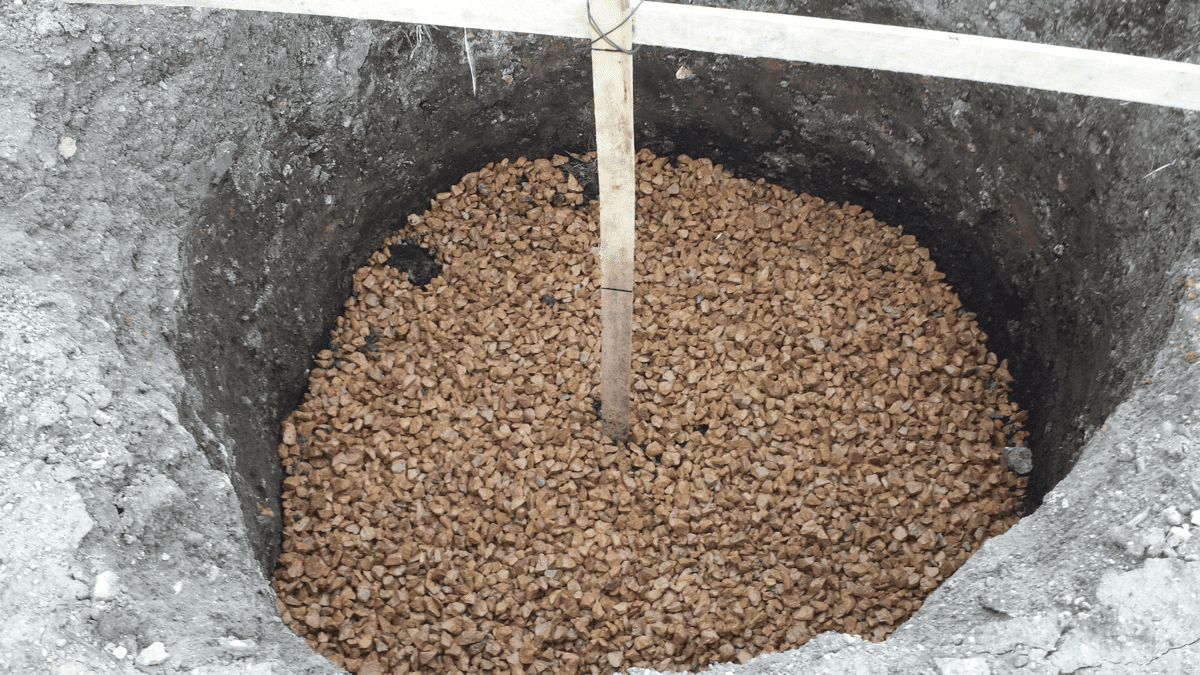 Ok, now read the above quote again, slowly. Average tomato plants produce 5-12 lbs, and using a special method of tree planting (see link) they made a tomato that produced 100lbs, or almost 8.5 times more yield?! What the hell kind of wizardry is that?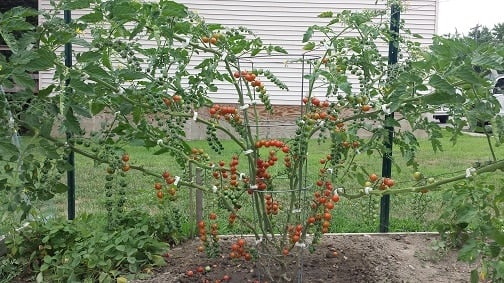 More yield doesn't necessarily mean a better product though, just like with anything else. The quality of Luke's tomatoes was very, very good though, some of the best heirlooms I've had. They have that super glossy look when they're cut, and each tomato tastes a little bit different. One of the four species of white tomatoes I tried almost had a cheesy taste to it.
After I ate a few tomatoes, Luke wouldn't stop talking about how they weren't good enough yet, and how he still needed more time to improve the soil, "just wait a couple years" he said, then they'll be "10s". The pursuit of perfection is what really sold me, when I can source products that are amazing all by themselves, my work composing menus becomes that much easier.
Another fascinating thing is the preventative, proactive approach to disease and pestilence that they're using. Instead of knee-jerk spraying and applying fungicides/herbicides, They're creating resilient tomatoes by investing in what they feed them, similar to the burgeoning area of functional medicine for us humans.
Strong, healthy tomatoes resist disease without any unnatural treatments, a testament to what we put in our bodies and what we feed animals we would consume. There's a parallel between functional and conventional medicine, prescriptions and prevention in here somewhere.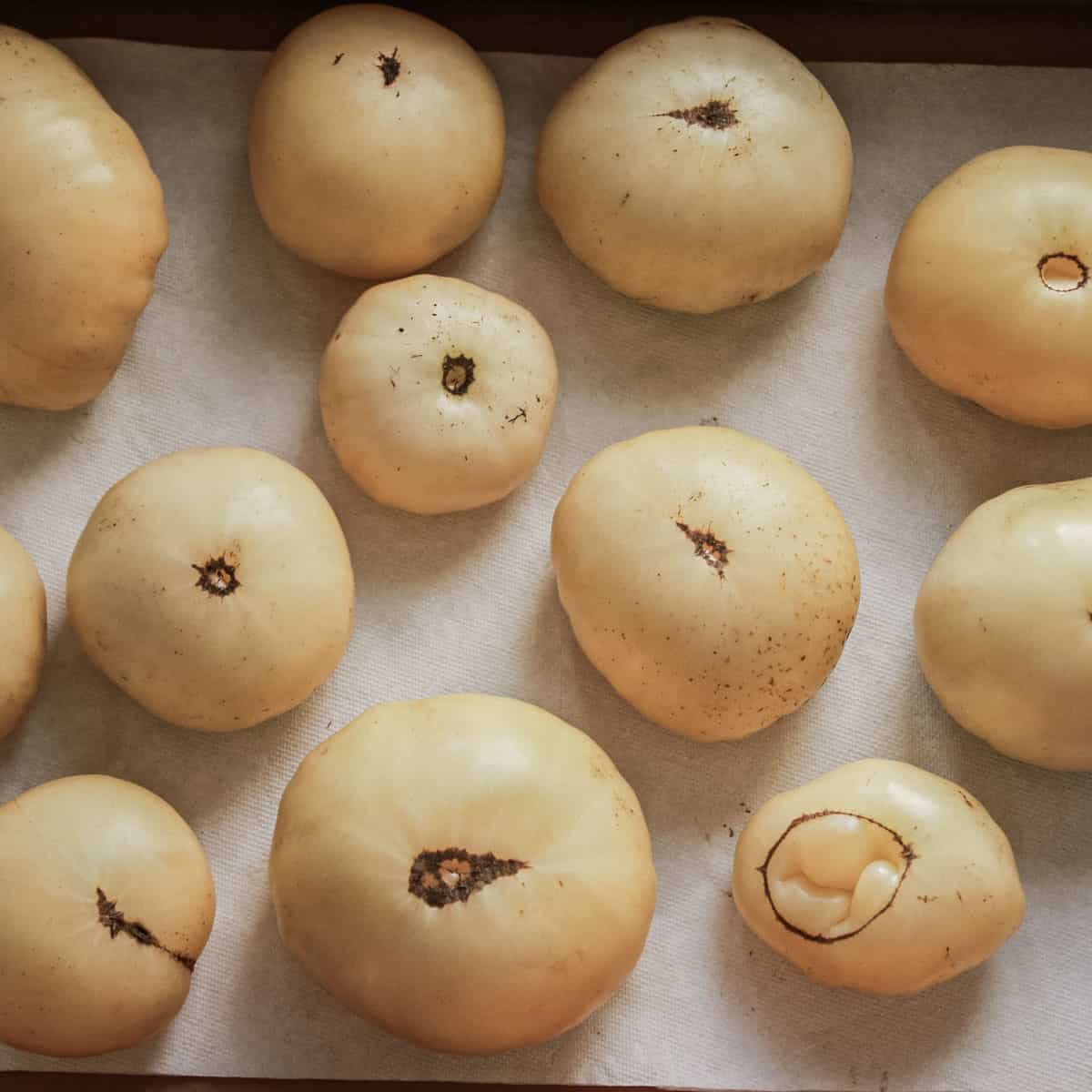 My favorite tomatoes were the white ones. There were four different kinds, more than I'd seen anyone grow. I asked nicely if they could set aside a few for me so I could make something I'd mentioned on a whim to the Star Tribune: white tomato sauce, a fun example of how you can showcase very special species of tomatoes, although most of the time I do just put them on a plate raw.
White tomatoes are good for sauce because they generally have a lower acid than many types of reds I've had, lending a mild character that doesn't need much embellishing or tweaking.
Gold and yellow species from my experience often have low acid characters too. It's a great thing to make at the end of season when you might have a bunch of overripe beasts from the garden.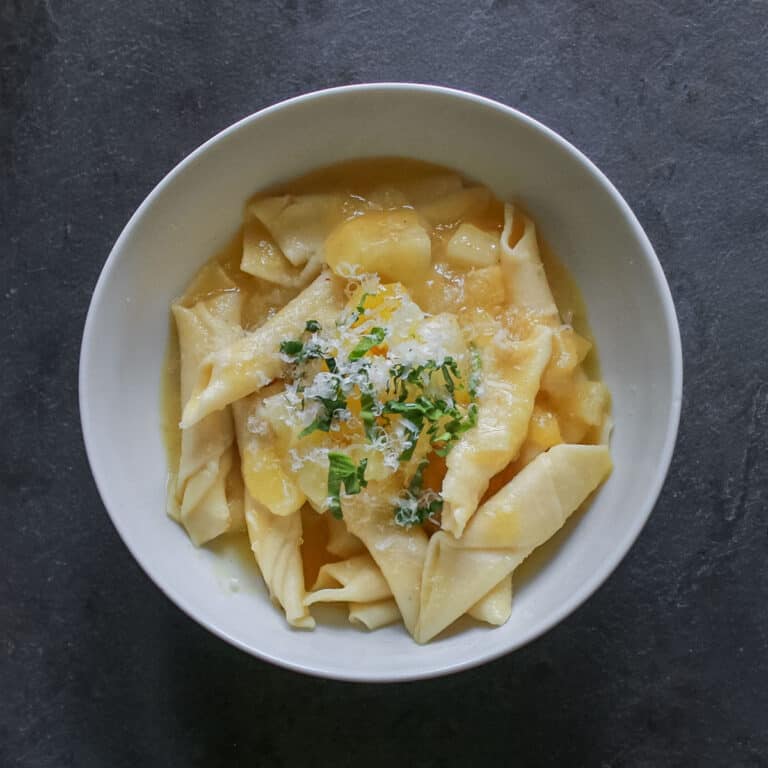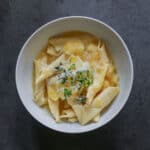 Print Recipe
White Tomato Sauce
Classic tomato sauce, with heirloom white tomatoes.
Ingredients
4

cups

white tomato puree

made by passing chopped tomatoes through a food mill, or grating overripe tomatoes on a box grater

1

cup

diced fresh white tomatoes

1

teaspoon

minced garlic

2

tablespoons

olive oil

Kosher salt

to taste

6

ounces

homemade pasta

2

tablespoons

unsalted butter

Grated parmigiano reggiano

to taste
Instructions
Gently cook the garlic until toasty and lightly browned, then add the diced tomatoes, tomato puree and cook until thickened.

Season the mixture to taste with salt.

Meanwhile, cook the pasta in lightly salted water, then drain and combine with the sauce. Simmer until the sauce is a nice consistency, add the butter and stir to combine and thicken the sauce, then divide evenly between two pasta bowls, top with a little grated parmesan, a chiffonade of basil, and serve immediately.
Notes
Feel free to use your favorite pasta shape here. You can also use dried pasta instead of fresh. To use dried pasta, you'll want 5 ounces of dried noodles. 
Nutrition
Serving:
8
oz
|
Calories:
609
kcal
|
Carbohydrates:
79
g
|
Protein:
15
g
|
Fat:
27
g
|
Saturated Fat:
9
g
|
Polyunsaturated Fat:
3
g
|
Monounsaturated Fat:
13
g
|
Trans Fat:
0.5
g
|
Cholesterol:
30
mg
|
Sodium:
26
mg
|
Potassium:
1082
mg
|
Fiber:
7
g
|
Sugar:
12
g
|
Vitamin A:
3453
IU
|
Vitamin C:
52
mg
|
Calcium:
61
mg
|
Iron:
2
mg