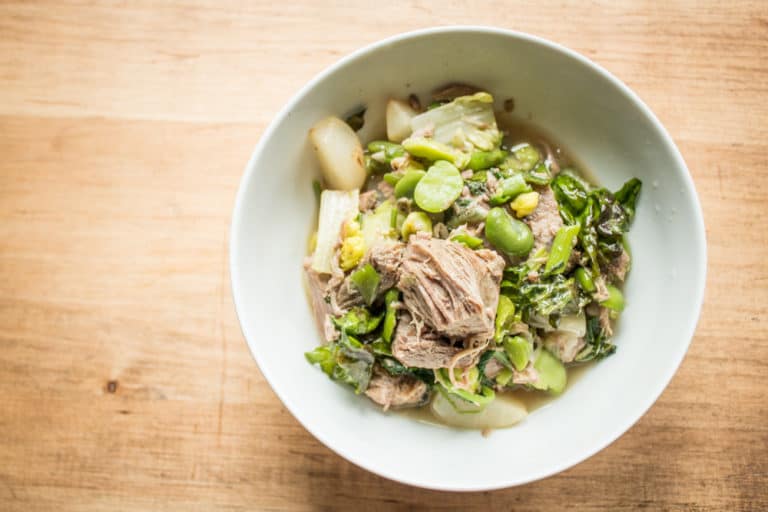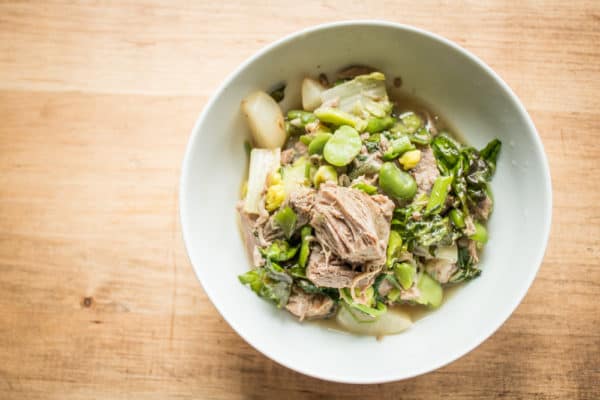 The "green holiday" is coming tommorrow, and, while I won't be eating corned beef and cabbage, or drinking beer with green food coloring in it, I do have a fun Scottish recipe for you, and, a video replete with Scottish themed music at the end to go with it. It's not Irish, but it's close enough, and, it's a delicious historical piece.
Everyone that knows me knows I love books on food history and traditions. A while ago I got a good one called "A Taste of Scotland", part of a series done by Theodora Fitzgibbons. It was thin, small, and didn't look too special at first, but flipping through I saw it was filled with first and second hand accounts, recipes I could tell were very old, names and ingredients I'd never heard before, and simple, but interesting techniques here and there.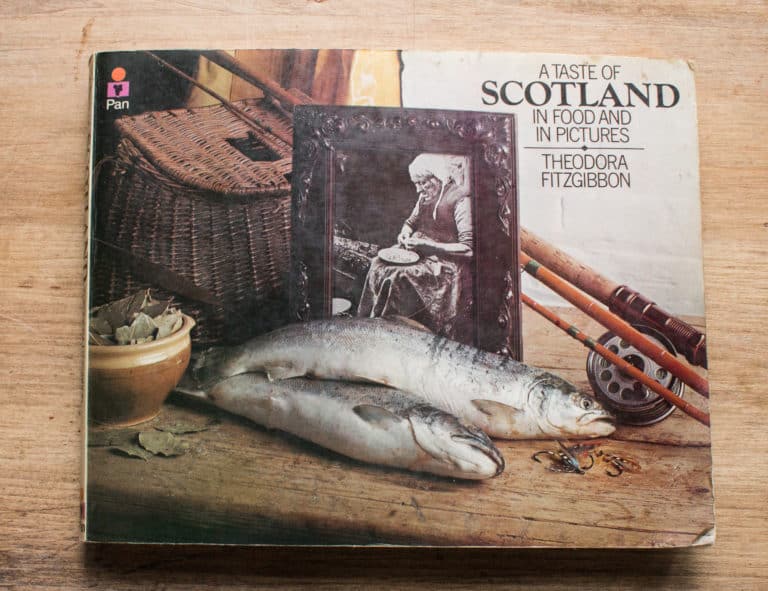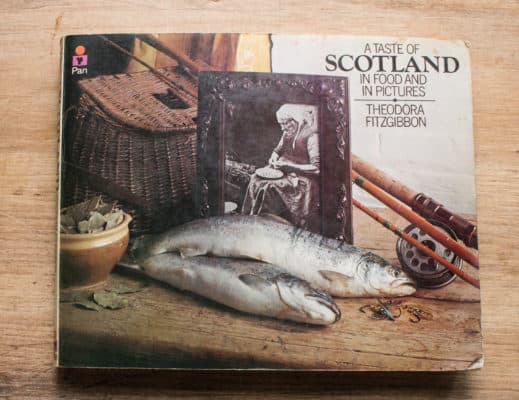 With my partnership for the past year with the lamb and goat farm, I've been consumed with all things small ruminant. With the hilly, mountainous terrain of Ireland and Scotland, I thought I might get some great inspiration, and I did. The entry that spoke to me the most was called Hotch Potch.
Basically, it's a stew of mostly green vegetables and lamb, or that's how it's written, but, not so fast. In the header, other ingredients are mentioned that were used in the past, or in times of famine, to make a version reproduceable by home cooks, I assume.
What sort of things get eaten in Scotland during a famine? Wild things, interesting things, and the header mentioned 3 in particular that might be hard for average 20th Century readers to find: Levisticum scoticum, (Scotch lovage) wild onions, lamb's quarter, and, nettles, specifically the tops of nettles, which I thought was interesting, and evidence of it being an early to mid-summer recipe.
Nettles are easy to overlook when they've grown tall in midsummer, but they're still a food plant. That someone would specifically mention the tops for cooking says to me the nettles were being eaten regularly throughout the growing season, and was, I thought, a nice indicator of an old, authentic recipe.  The greatest food has a story, and I think the techniques and combinations born of frugality, or even hardship can be the most interesting.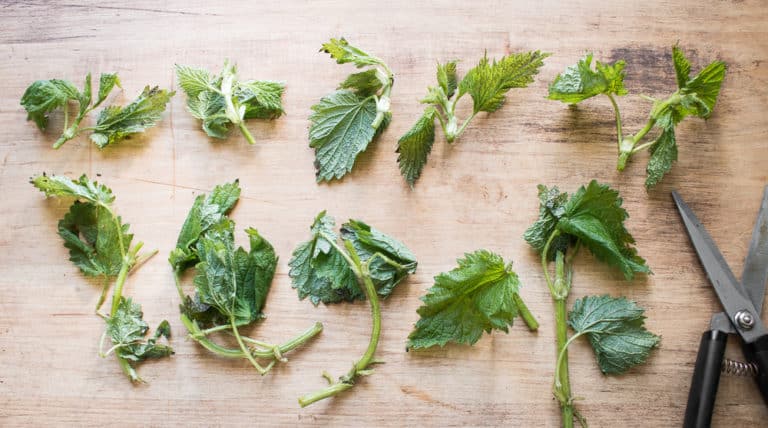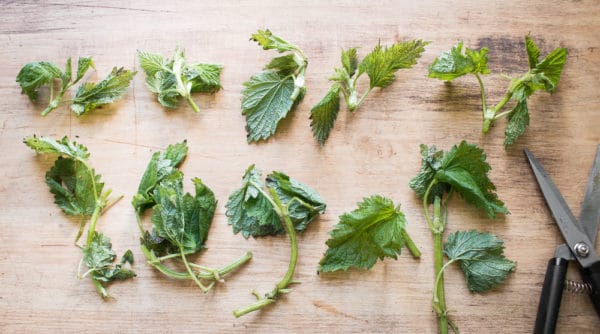 I researched the recipe and tried a few variations over a month, really enjoyed it, and dialed one in for the video series I've been doing with the farm. It nods to a few things gleaned from other preparations I could find, like making sure the broth is reduced, with the finished product wet, but not soupy, like a bowl of vegetables and meat seasoned with broth. At the end of the day, the Hotch Potch I was starting to imagine had more green ingredients than anything else, too, as a kind of a nod to Italian vignarola and the green bowls of food I crave after the snow melts.
The most important thing is to think of it as a guide, not an edict. Cook some vegetables and meat in stock or water and make it taste good, that's it. Can't find green chickpeas? Use peas. Can't find Levisticum scoticum? Use mint, smallage, lovage, or tarragon and parsley, all of which are good not only for lamb but especially for sweet, green vegetables, like peas, favas, and green chickpeas. Green chickpeas are my addition, but they're sweet green starchy things, and a great combination with other, similar legumes.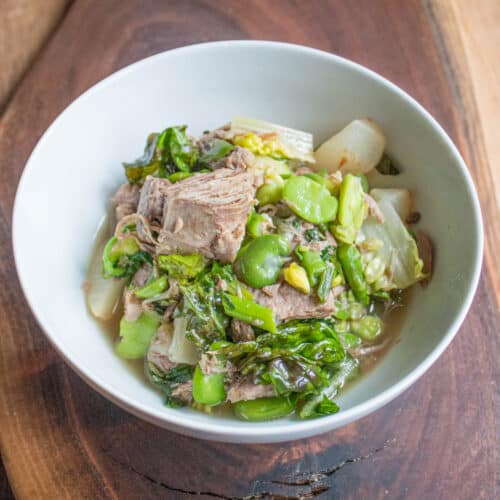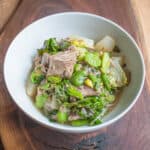 Print Recipe
Hotch Potch 
A rich, rustic Scottish stew made with lamb and spring vegetables
Equipment
1-2 gallon dutch oven or casserole

12 cast iron skillet or sauté pan with high sides
Ingredients
1

lamb shoulder

bone in, about 3.5 lbs

5

cups

meat stock or water

For the final stew

6

small radishes or baby turnips

peeled and quartered

3

cups

mixed legumes

such as peas, green chickpeas and fava beans

8-10

small spring onions or scallions

3

cups

of loosely packed nettle tops

spinach can be substituted

2

cups

asparagus

cut into 1 inch pieces

1

small head of lettuce

cut into 1 inch pieces

¼

cup

flavorless oil

Highest quality extra virgin olive oil

to garnish (optional)

Fresh mint

about 10 leaves

Fresh chives

to garnish (optional
Instructions
Preheat the oven to 325.

Put the stock and lamb shoulder in a casserole with a lid, cover with a piece of parchment and a lid. Cook the lamb shoulder for 2.5 hours or until tender, then cool for an hour and refrigerate until the fat has risen to the surface of the pot and the lamb is stiff, which will make sure it doesn't fall apart when it's cut.

Remove the chunks of fat from the pot (it will remove easily) then transfer the lamb to a cutting board, pat dry, and with a paring knife, carefully remove the fat cap, and then the bone. Cut the lamb into 1 inch pieces and reserve separately from the liquid.

Next, prepare the vegetables and cook the stew.

In a large sauté or cast iron pan, heat the oil, then add the spring onions and radishes and sweat until tender. Add the remaining vegetables except the lettuce and nettles along with the stock, and cook until the vegetables are just tender, covered, about 3-4 minutes, stirring occasionally to wilt the nettles. Season the vegetables with a good pinch of salt. Add the lamb to the pan along with the nettles and lettuce and heat through.

Finally, add mint to the pot, stir to distribute, double check the seasoning for salt and pepper, adjust as needed, then divide the stew equally between 4 heated bowls, drizzling the stock over each portion and finishing with a sprinkle of chives. The stew should be very thick, with only a about ¼ cup of lamb jus per bowl. Serve with high quality olive oil at the table for drizzling over each bowl.