I love walking through the woods after the winter and noticing the first edibles of spring. Seeing nettles, sochan, and ramps after a long winter gets me excited. Not so with garlic mustard (Alliaria petiolata)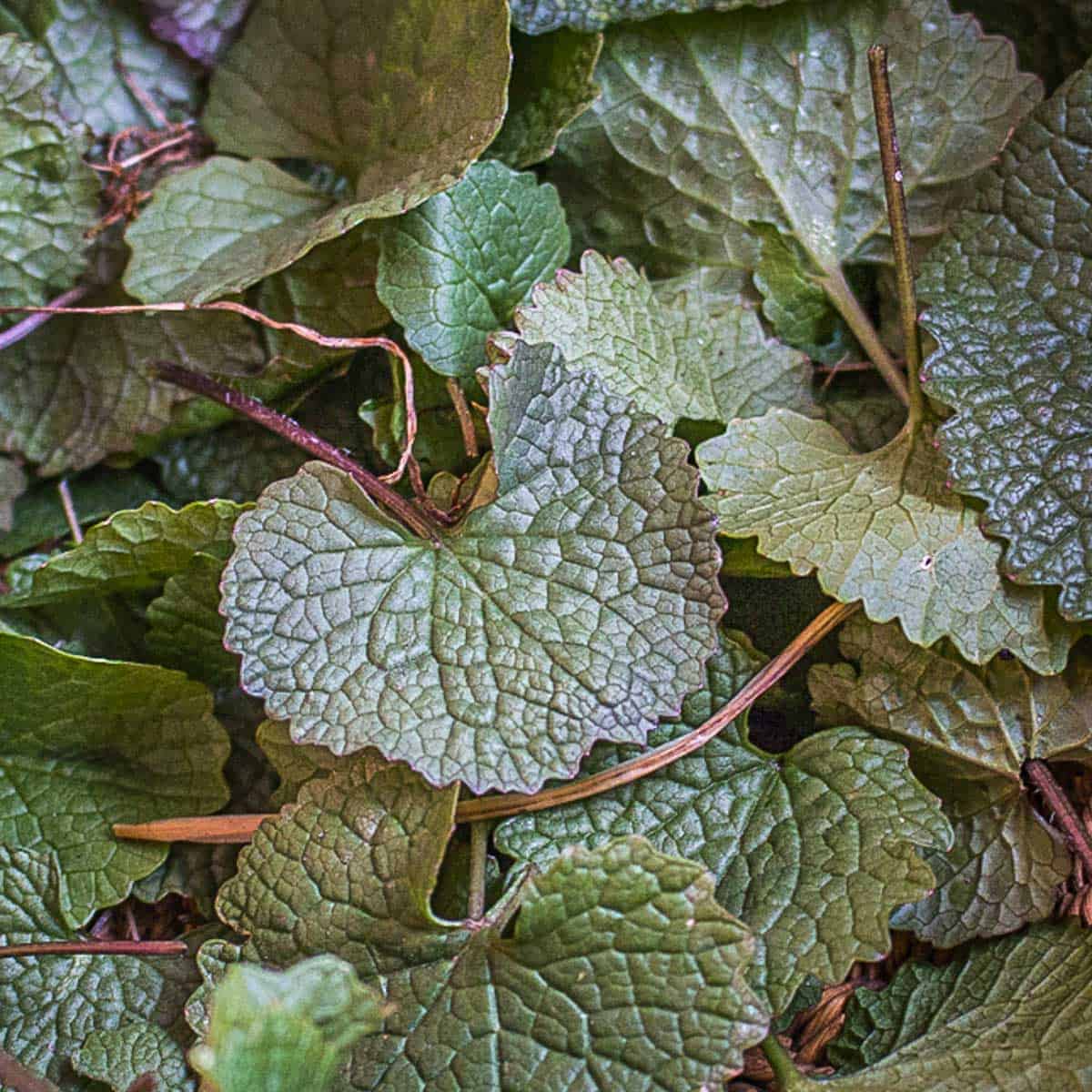 Unlike most of the foraging posts about edible plants on this site, this post is less about eating. I focus more on removal, control, or destruction by napalm.
The plant is edible and highly invasive. It constitutes a threat to other plants I eat. So, while you might see the occasional recipe using the plant here, know that it's seasoned with spite.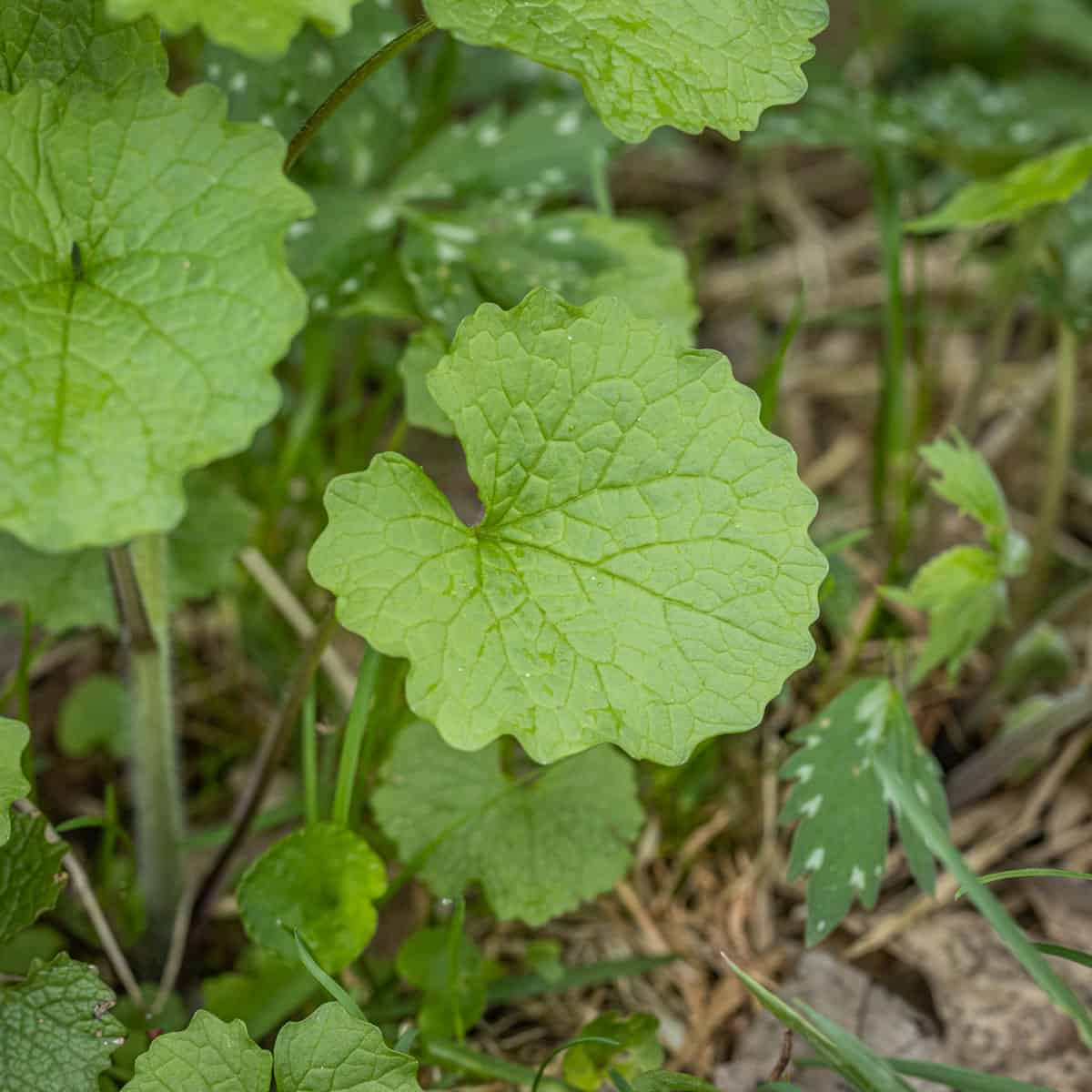 Garlic Mustard Identification
Garlic mustard is a biennial herb, meaning each plant goes through two years of growth. First year plants will appear as teeny tiny sprouts. They're hard to see unless you're looking for them.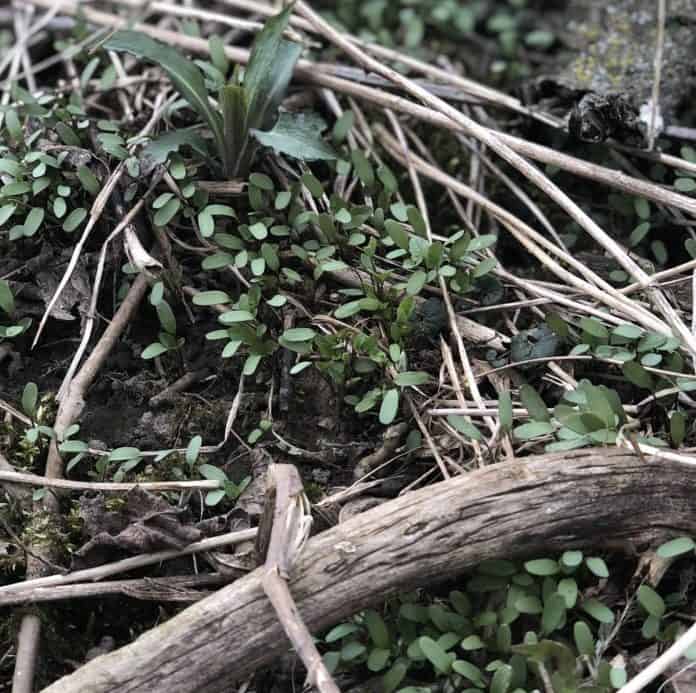 Second year plants grow basal rosettes that make tall flower stalks, creating seeds to spread the plant. You must pull these before they make flowers.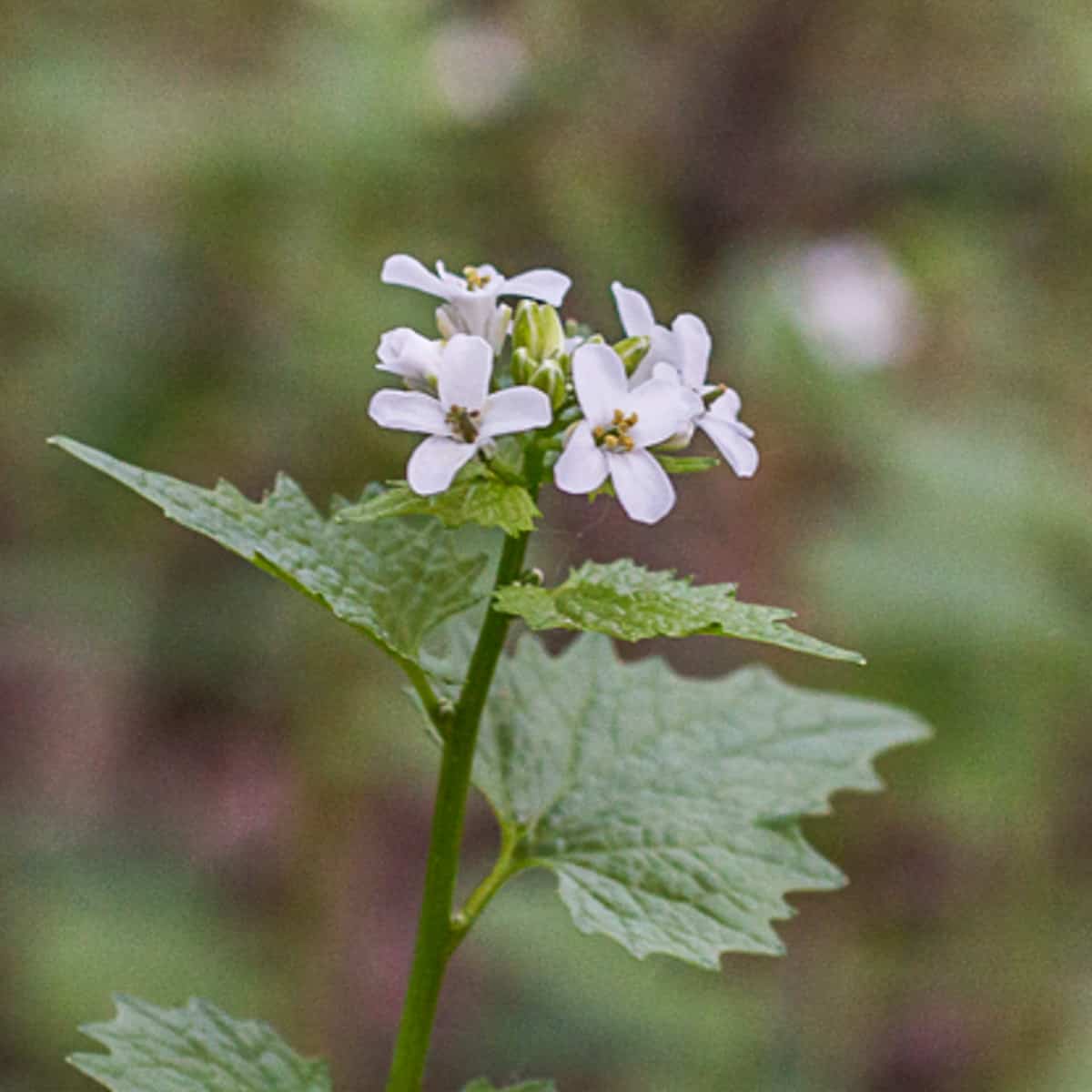 It's a common plant on roadsides, creeks, wilderness areas, open forests and towns. The rosettes are easy to spot at a distance.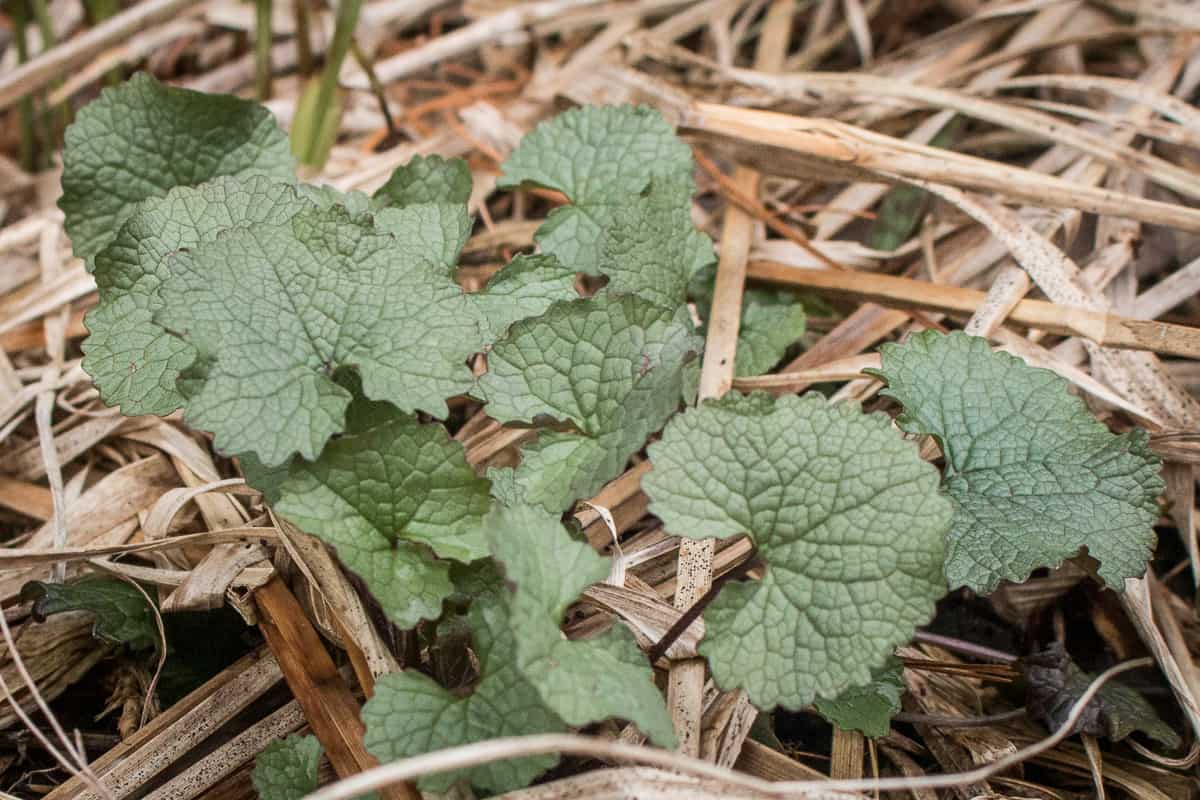 An Invasive Noxious Plant
The plant was brought to North America by Europeans as a food plant in the 1800's. Just like watercress, and plenty of garden ornamentals like buckthorn or creeping bellflower that have also gone feral.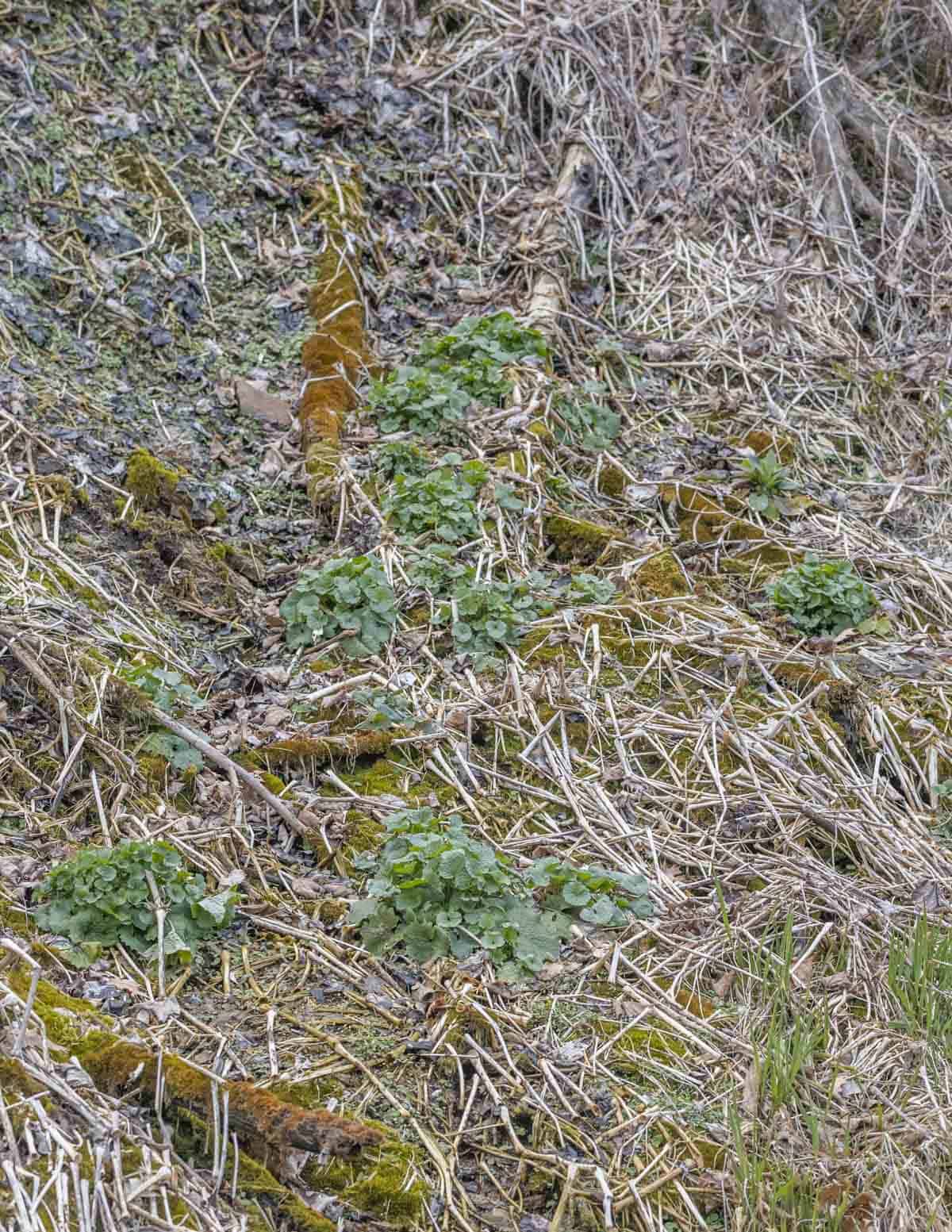 The plant comes up quickly in early Spring, encroaching on native species of the forest understory like tree seedlings and eventually crowding them out. It's aggressive, a prolific seeder. To me it's a plague, and it should be for anyone who values native plants in North America.
Naturalized in Europe, not the U.S.
Friends of mine from Europe get excited to see a familiar food plant they call Jack by the Hedge. They don't see it as the plague others might in the United States.
In Europe garlic mustard has it's place in the food chain and it's widely appreciated as a food plant. It doesn't spread quickly there as it does in North America. This is because it's held in check by other plants.
Over time in North America, garlic mustard will naturalize and become part of the local flora. But, the harm it will cause can endanger other plants in the process.
Allellopathy
An invasive plant that can crowd out native flora, garlic mustard also has allellopathic properties it uses against other plants.
Allellopathy is when a plant produces chemicals that can help stop the growth of other plants around them. That, combined with it's prolific seeding, spells bad news for native plants.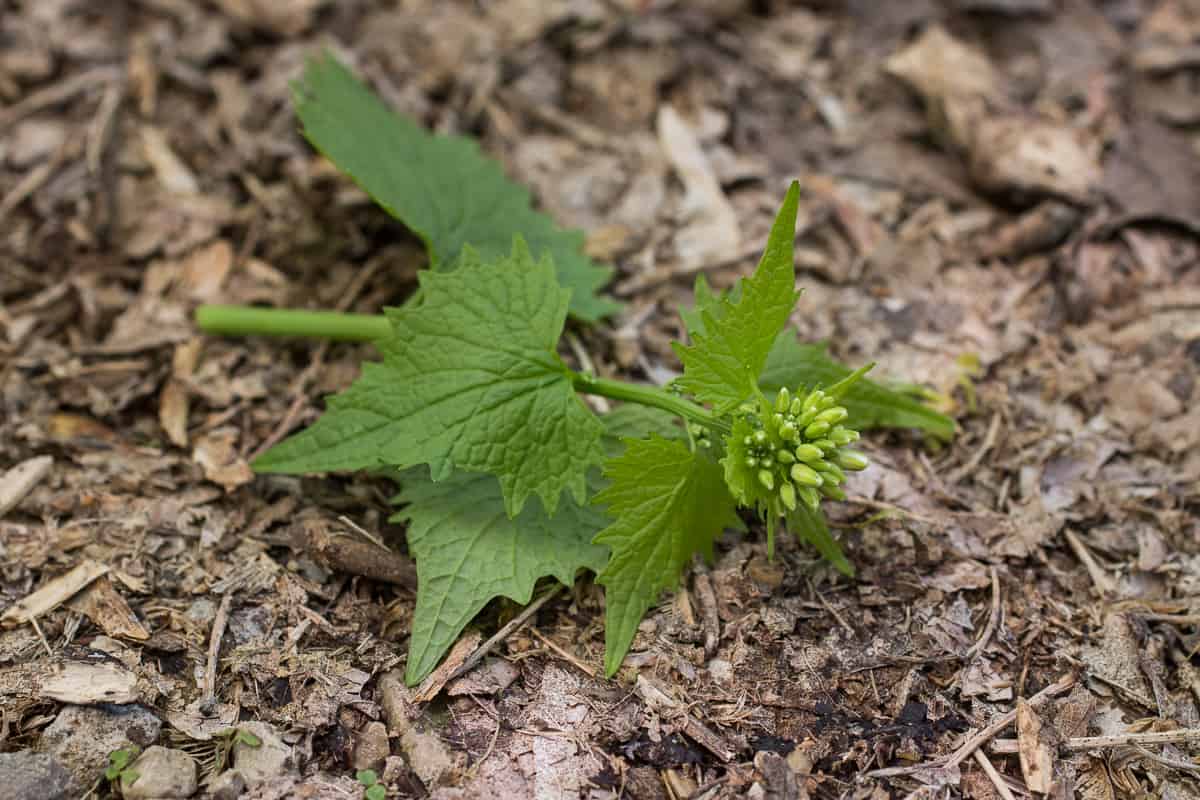 Garlic Mustard Plant Removal / Management
Some of my peers may say things like "eat the invasives" or be an "invasive eater". I appreciate the sentiment but it's not that simple.
Picking a few garlic mustard leaves to post on your Instagram might make you look like you're helping. To be clear: you're not going to make an actual difference in the diversity of your local woods.
I don't like using herbicides, but, with garlic mustard I'll be honest. The trade off between killing the plant using chemicals to restore native flora is a choice I've considered.
It's hard to remove or control garlic mustard without chemicals. But, with careful, regular, attention, it can be managed.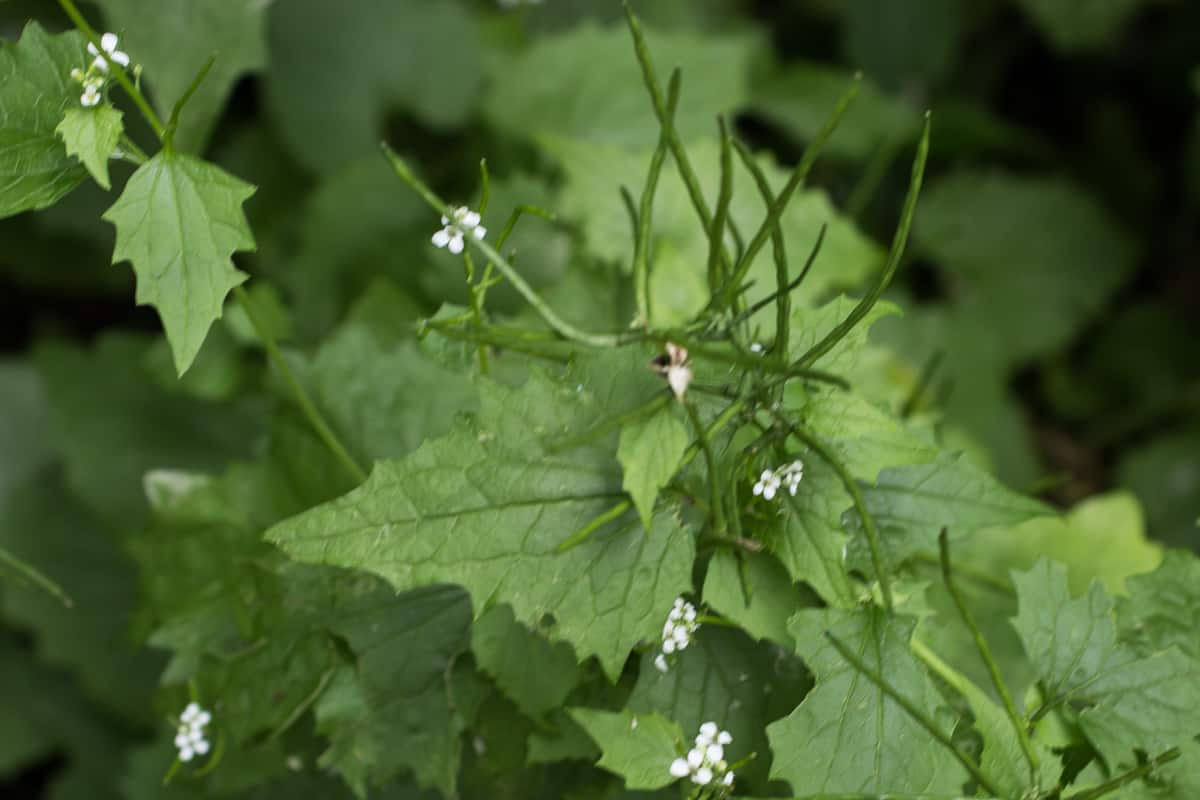 To manage garlic mustard without Round Up you'll need a few friends, and proper timing. Here's a few tips.
Tips
Hand pulling the garlic mustard before it makes seeds is the most organic way to remove it.
Organize GM pulls with friends. Promise your helpers food and alcohol for a better showing.
Pull up all plant part, including the roots.
Do not compost garlic mustard or it could spread by seed. Put the plants in black trashbags and allow to die in the sun. Alternately, call a priest to excise it.
Return occasionally to check on the progress of the plants and notice new seedlings, or colonies of flowering plants that were missed.
Return the next year and repeat to remove second year plants. Then return the next year.
With regular pulling by groups of people, you can make a difference. Over time you will deplete the seed bank held by the colony of plants.
The battle against the plant is slow, and If you want to control it and keep a biologically diverse woodland, it can take years.
Cooking Garlic Mustard
Garlic mustard tastes very bitter, so it's best used in a blend or greens. I also blanch it in boiling salted water before eating.
The shoots are the most tender, and the best part to eat. Common (but forgettable) recipes are garlic mustard pesto, and baked garlic mustard chips.
You'll find a selection of my favorites below.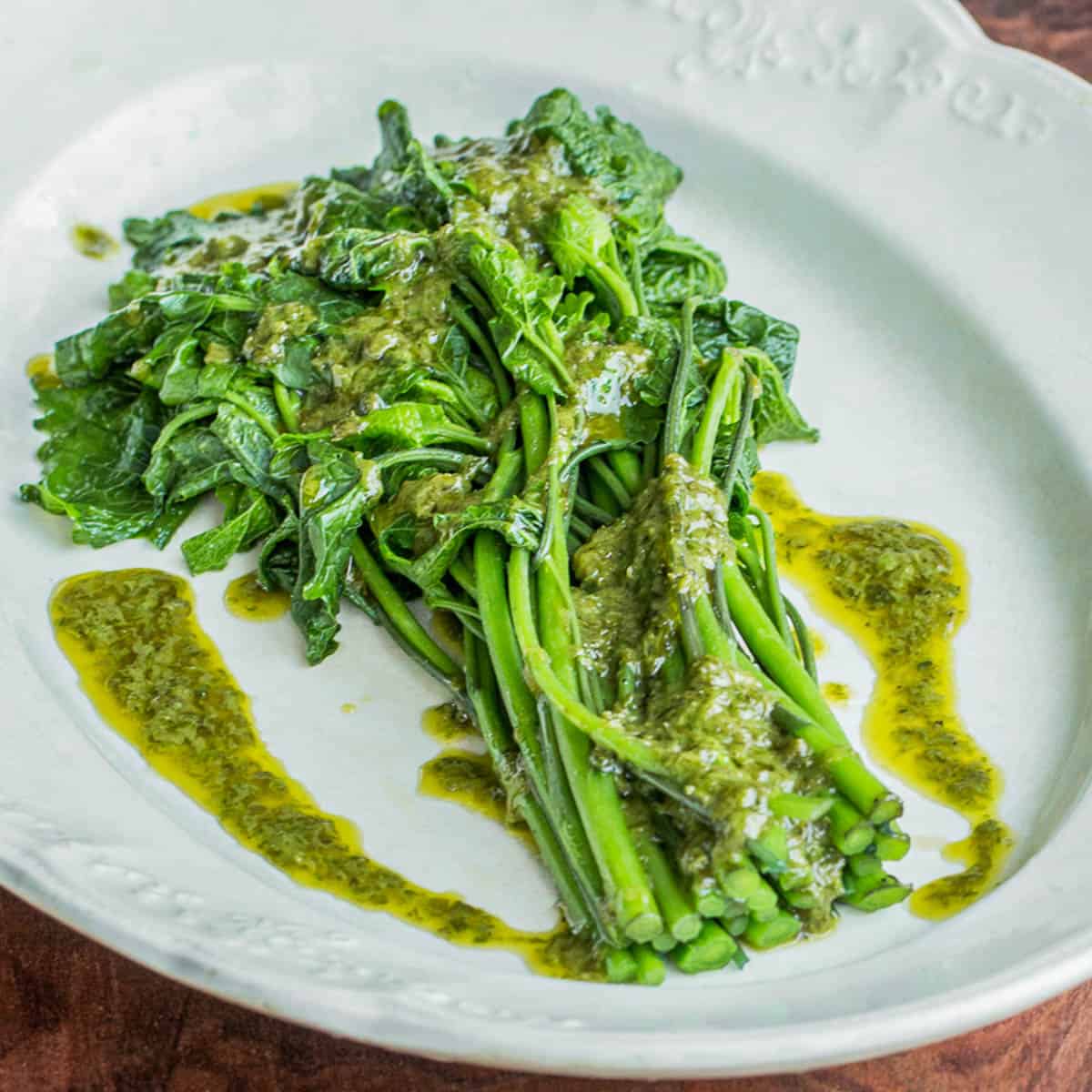 Further Reading
MN DNR on Garlic Mustard Management 
A review of garlic mustard (Alliaria petiolata, Brassicaceae) as an allelopathic plant
Allelopathy as an Invasive Mechanism for the Invasive Species Alliaria petiolata (Garlic Mustard)
Allelopathic inhibition of germination by Alliaria petiolata (Brassicaceae)
Impacts and treatment of garlic mustard (Alliaria petiolata): application of research to populations in the Portland, Oregon metro area