Garlic mustard ricotta is a piece of nostalgia for me. Saying I don't love garlic mustard (Alliaria petiolata) is an understatement—I eat the plant occasionally out of spite for its invasiveness.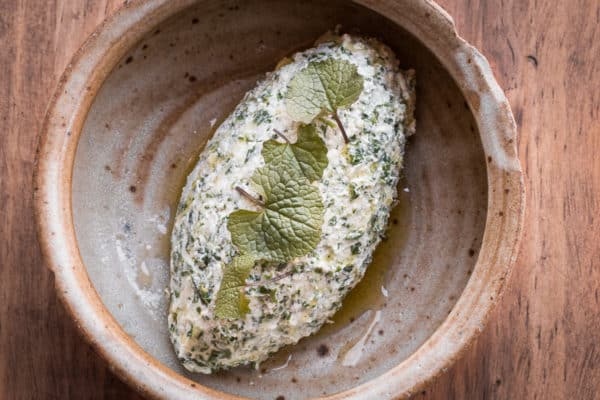 It's that the recipe reminds me of when I was the chef of Lucias, and so ignorantly, naively hopeful for the future of me, and the restaurant. Lucias was one of the cornerstones of Midwestern cuisine—a founding mother as it were of the Midwestern farm to table movement in the 90's and into the 2000's.
Like Chef Lenny Russo's heavily accoladed Heartland, where I also worked, Lucias had a deep network of local food suppliers and connections. That network made for a tangled web of communication as the chef doing the ordering, some producers bringing only a single item to the table like raspberries or currants.
Their contribution, and the restaurants financial support of them, was a cornerstone of the mission, and I wouldn't have had it any other way. Most of the connections were farmers, but sometimes, community groups would help supply things, and that's where the dreaded garlic mustard comes into play.
The Eloise Butler Wildflower garden is a beautiful park and preserve in the Minneapolis area, and like many of our parks around the city, it suffers from garlic mustard.
Community volunteers would set up garlic mustard pulls, and somewhere along the line, a connection got made with Lucias, and the volunteers would bring in their "bounty" for the restaurant. On a side note, the DNR sometimes catches crayfish like that and sells them to restaurants, which is also great—even better if you ask me.
Going through the old recipe files one for inspiration into my weekly changing menu, I spotted the garlic mustard ricotta. Like a lot of the recipes left for me when I took over, it was vague—easily understandable by a cook, but lacking the proper paint by number proportions home cooks would need to make it "to spec" as we say.
The recipe's really simple: take some garlic mustard leaves Blanch and chop then mix it into good ricotta cheese with a little Parmesan, salt and pepper to taste. That's it. The finished product can become a lot of different things: gnudi dumplings, ravioli filling, or simply eaten as a spread (one of the ways I know it was served) with oiled, homemade bread charred on the grill.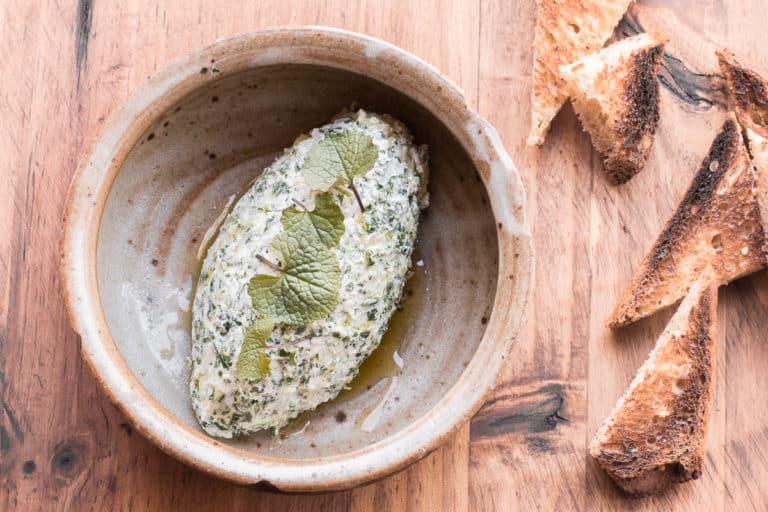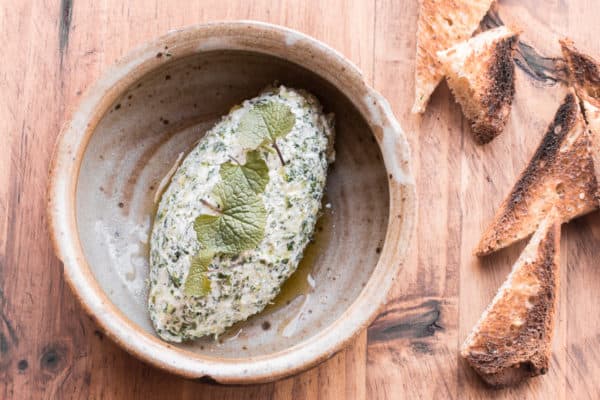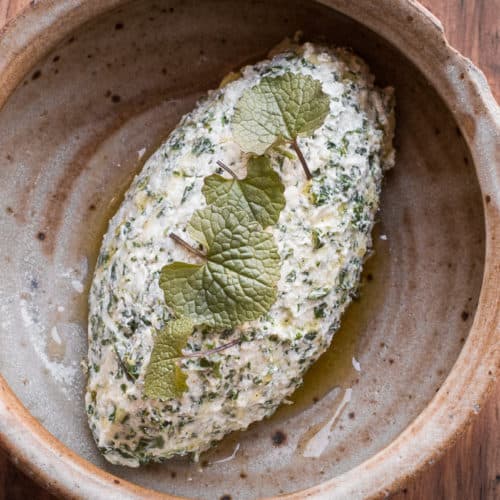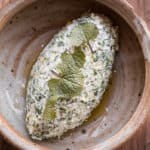 Print Recipe
Garlic Mustard Ricotta
A simple dip or filling made from garlic mustard, good ricotta cheese, and parmesan. Makes about a cup.
Ingredients
3

oz

fresh garlic mustard

8

oz

1 cup highest quality ricotta

A few cracks of black pepper

¼

teaspoon

kosher salt

¼

cup

grated parmesan

A few scrapes of fresh lemon zest
Instructions
Bring a couple quarts of salted water to a boil, then add the garlic mustard and cook just until wilted—a few seconds. Drain the garlic mustard, chill in cold water, then squeeze dry and mince fine.

Combine the minced leaves with the remaining ingredients and refrigerate. It will keep for 4-5 days.