Fried chicken mushrooms, or Lyophyllum decastes have eluded me for a number of years. I read about them first in David Arora's Mushrooms Demystified, but hadn't ever seen them hunting in Minnesota.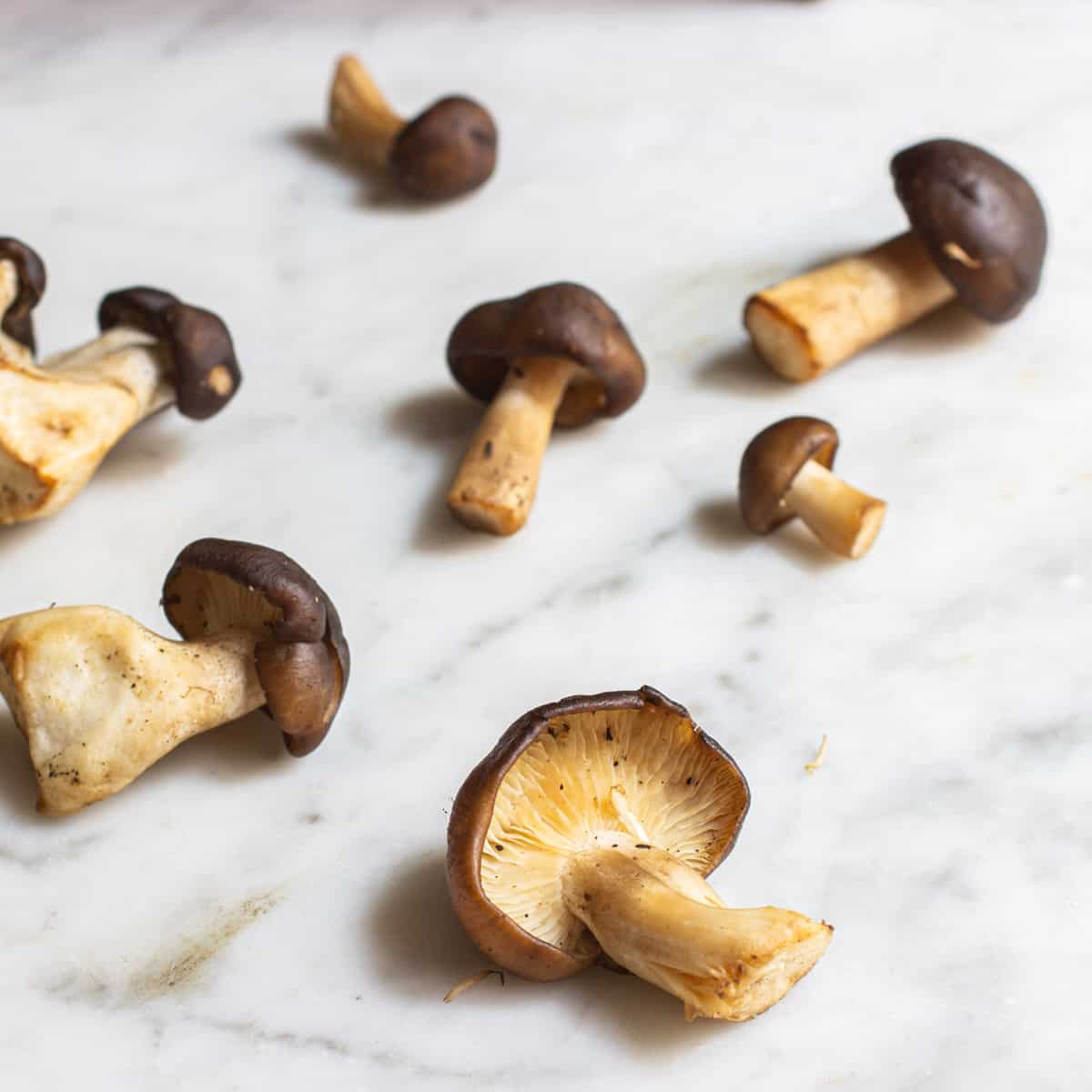 As far as mushrooms go, they're pretty non-descript. They're small, and typically grow in clusters around disturbed land, which, as most mushroom hunters will tell you, are characteristics that can be used to describe plenty of species.
With so many fun mushrooms to hunt and play with, I forgot about them, and didn't put much effort into seeking them out. You won't find online diatribes praising their aroma or flavor, like you will their cousins in the greater Tricholoma family: Matsutake and Honey Mushrooms.
Even so, I was surprised to get a message from my foraging buddy Dan this year that a local coop was selling them-I had to try some. The selection at the coop was pretty typical: old, past prime mushrooms that had obviously been picked many days before sitting on a shelf for customers to pick up, inspect, and then set back down after they notice the 40$/lb tag, the same price of Pacific Northwest chanterelles at the same market.
Regardless, I coughed up 20 bucks for enough shrooms to experiment with and brought them home. In the kitchen they came out similar to their cousins I've cooked. They were meaty, and had a nice texture, but they didn't have quite the same "oomph" flavor-wise that any species of honey mushroom I've had does, let alone something as special as a matsutake. Comparing them to a cultivated shiitake (which they're also related to) is reasonable.
So, in all honesty, the fried chicken mushroom was fun to play with, but I'll probably describe them in the future as the honey mushroom's ugly brother. It's definitely not that they aren't a mushroom fit for the table, since they definitely are. It's just that it's a very rare moment that I'll buy a mushroom from a store, so when I do, it better be really, really good.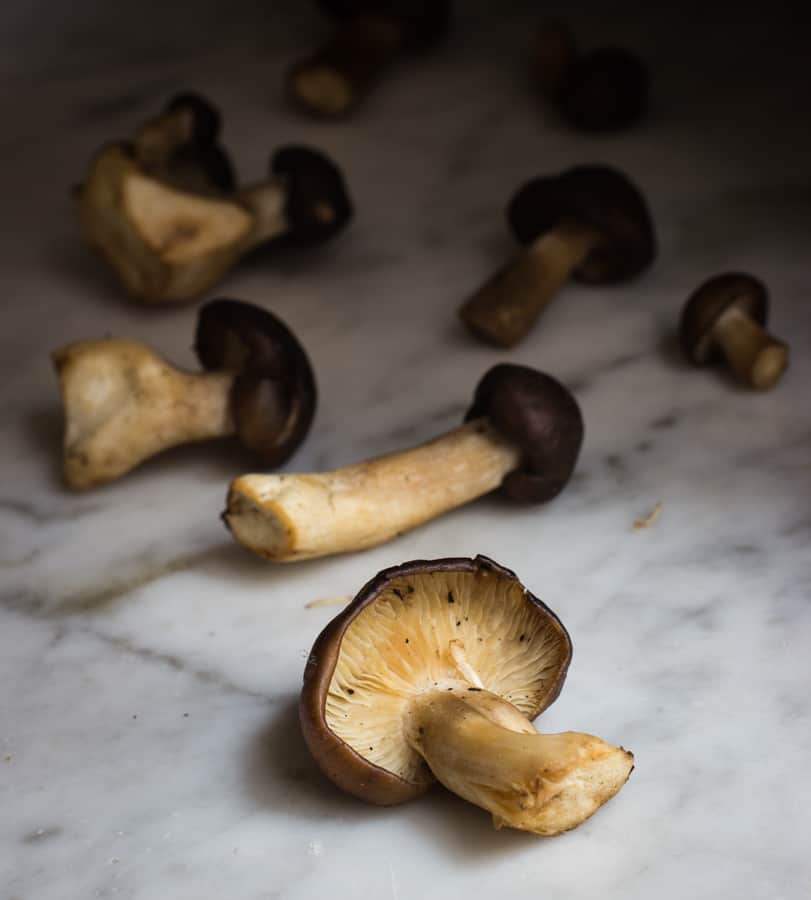 With the retail price tag in mind, I'd almost rather have a shiitake, since I'm not independently wealthy. If I am going to spring for a spendy mushroom, and I have the choice of these or chanterelles (as was the case at the coop) I'm buying the chanterelles. If I had a patch I knew of where they grew though, I'd definitely cook with fried chicken mushrooms much more.
One last thing, of note about these you'll want to know: they have a thickening quality when cooked in a stock or broth, just like honey mushrooms and some Amanita species, it works a bit like cornstarch.
Has anyone seen these wild in the Midwest? I'd love to hear about it.