These enoki preserved in a pickle liquid made with fish sauce are a good example of creative ways I preserve wild mushrooms. They're great added to a bowl of ramen or a simple noodle soup.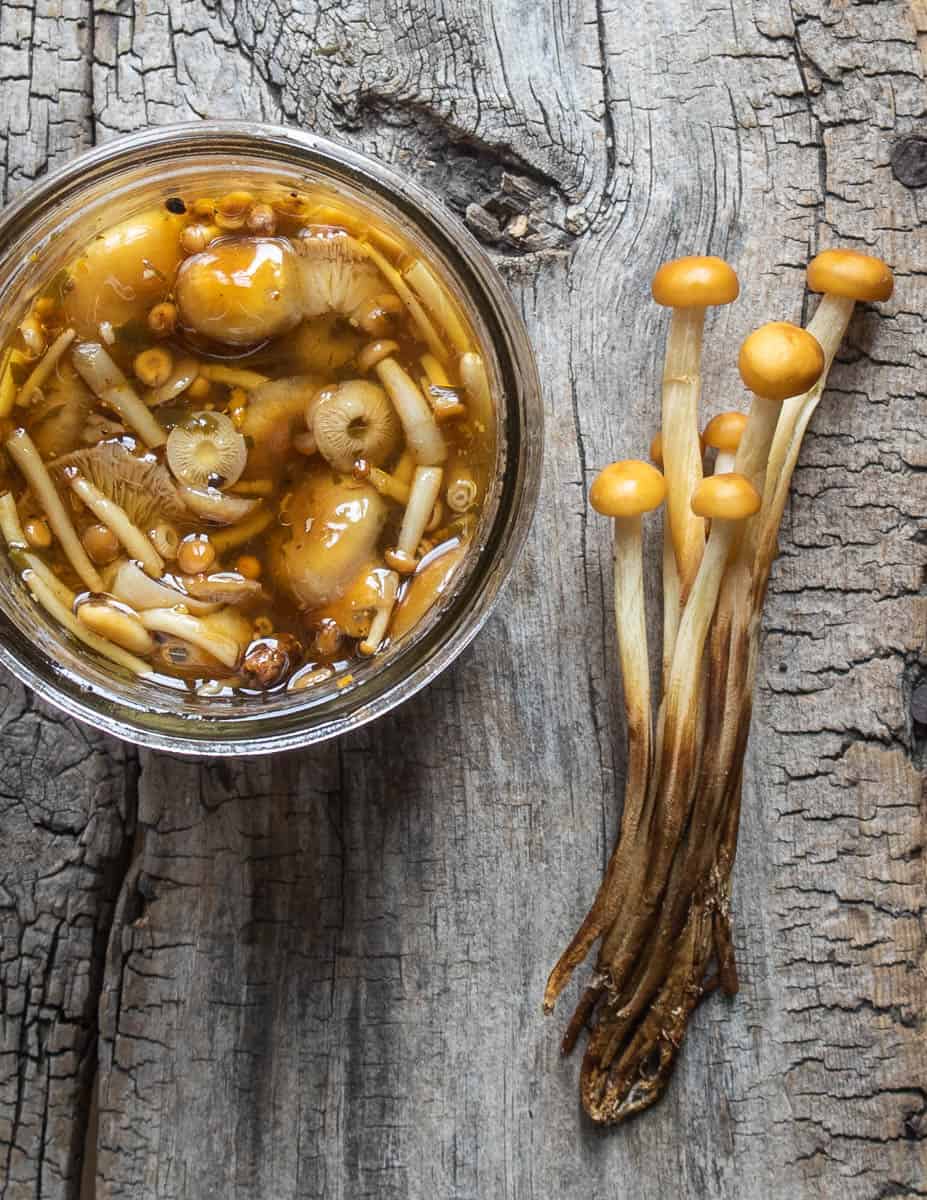 I love a good mushroom pickle. If I feel like it, or if I think the species would take particularly well to it, I may go with a different flavor profile than the Wild Mushroom Conserve (Pickled Mushrooms) I usually make by the gallon.\
Fish Sauce Pickle
I love fish sauce and umami, salty sauces, they're a great way to help steer the flavors of something in a specific direction. For example, here I'm using typical fish sauce (I love Red Boat) but if I wanted to use these enoki pickles as, say, a garnish for dried capellini, with garlic, fresh herbs, white wine, wild greens and all the trimmings, I might reach for Italian colatura instead.
Mushroom ketchup might make a good version too, but it's more precious than fish sauce to me, so I can't really see it happening. Soy sauce is another good idea.
Fish sauce as a general seasoning is very nice though, a luxury, really. It adds a great umami base note the way anchovies do to just about anything you like. It might not scream fish sauce when you eat the ingredient in question (used as part of the salt in a brine for smoked venison or pheasant is another good trick) but the gentle umami is there, and it can be a nice change of pace.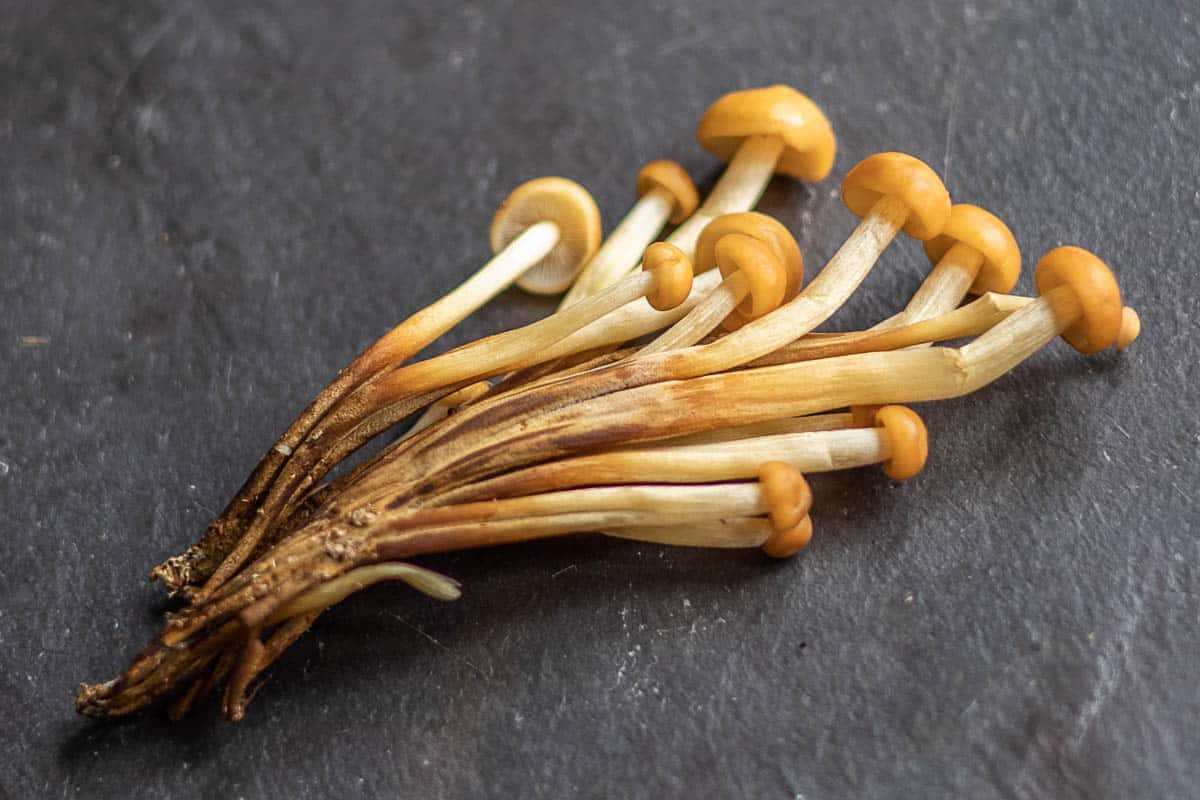 The pickled enoki will be great spooned into noodle bowls and brothy ramens, warmed up with a splash of wine and a knob of butter and spooned over fish, or used as a garnish to cool plates, like soba noodles, maybe with a handful of sliced bitter greens wilted and tossed in. I'm sure You can find plenty of things to do with them.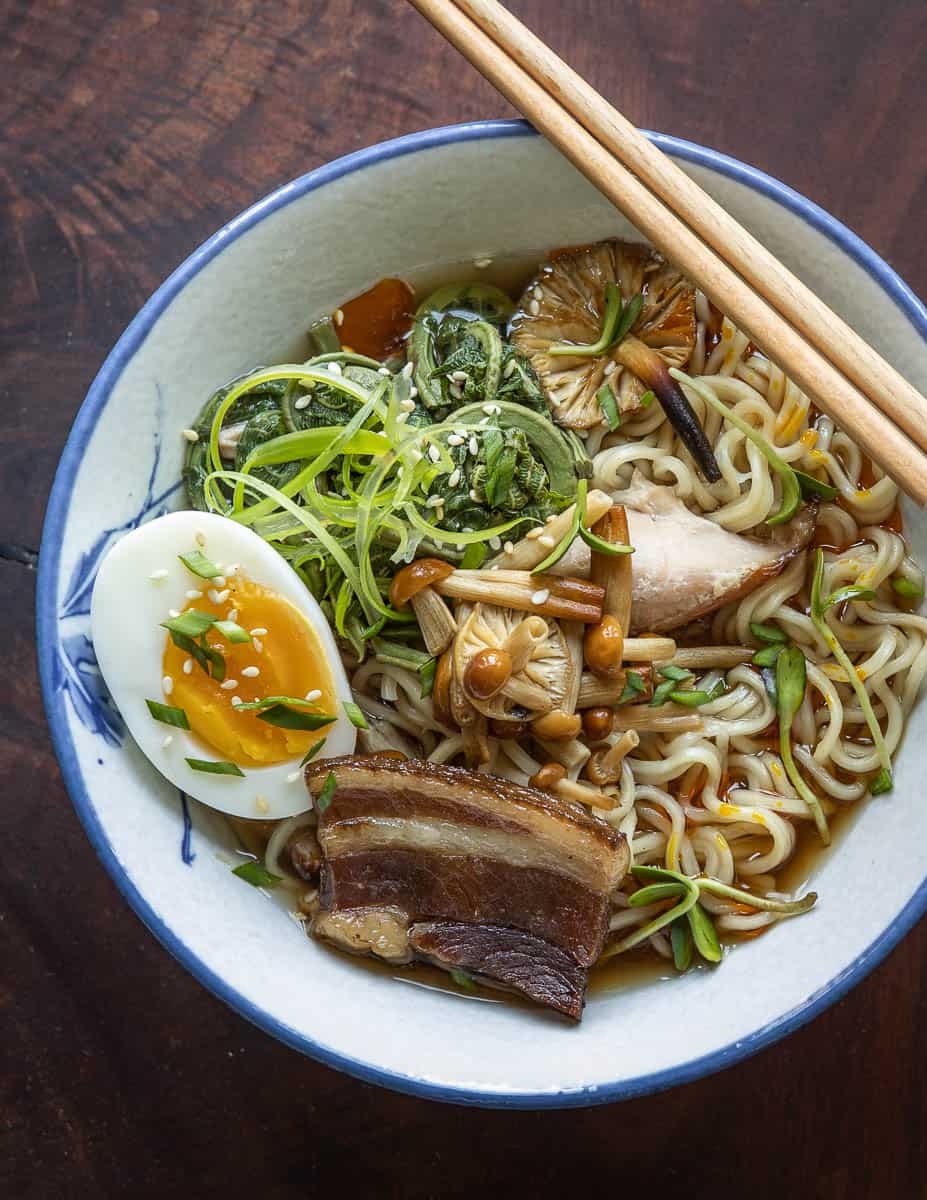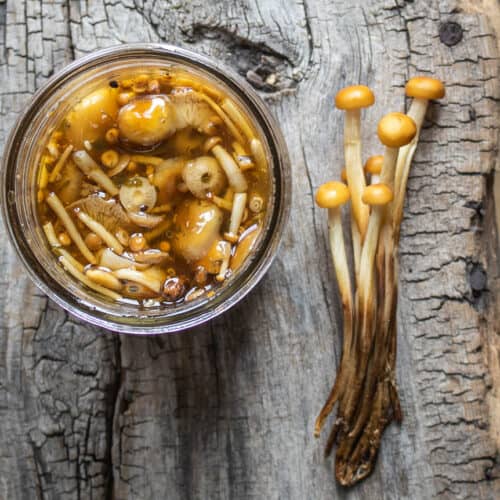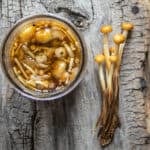 Print Recipe
Fish Sauce-Pickled Enoki Mushrooms
Simple pickled enoki mushrooms you can add to soup or other dishes.
Equipment
1 1 quart soup pot

1 Pint mason jar
Ingredients
Mushrooms and Basic Pickle
4

oz

enoki mushrooms

roughly 2 generous cups preferably caps, stems trimmed to 1 in

½

cup

rice wine vinegar

¼

cup

fish sauce

½

cup

water
Herbs and Aromatics (make your own blend)
1

gram

½ Tablespoon prickly ash, gently crushed in a mortar

10

grams

1 large clove garlic

10

grams

1x1 inch square ginger

2

dried thai chilies

2

grams

chopped lemongrass or citronella

1

tablespoon

sesame oil
Instructions
Combine all ingredients besides the mushrooms in a bowl and warm over a pot of simmering water for 20 minutes, or until very hot, hen remove the bowl from the heat, cool, and allow to infuse overnight at room temp.

The next day, strain the cooled pickle liquid over the enoki, mix, allow to rest for 30 minutes to macerate, mixing occasionally, then press them under the pickle liquid, and refrigerate.
Notes
Using different mushrooms 
I used enoki here as it's what I had, but shiitakes, king trumpet, and hen of the woods or maitake will work well too. 
Nutrition
Calories:
26
kcal
|
Carbohydrates:
1
g
|
Protein:
1
g
|
Fat:
2
g
|
Saturated Fat:
0.3
g
|
Polyunsaturated Fat:
1
g
|
Monounsaturated Fat:
1
g
|
Sodium:
571
mg
|
Potassium:
72
mg
|
Fiber:
0.4
g
|
Sugar:
0.3
g
|
Vitamin A:
1
IU
|
Vitamin C:
0.04
mg
|
Calcium:
5
mg
|
Iron:
0.2
mg