A few years ago I shared my now favorite recipe for fermented Japanese Knotweed I got from my friend Jacqui, who lives in France. You take the knotweed, peel it, and ferment it in brine. The fermentation seems to denature the mucilage (slimy quality) a bit, with the natural acid produced from lacto-fermentation bringing a nice tartness that compliments the knotweed really well.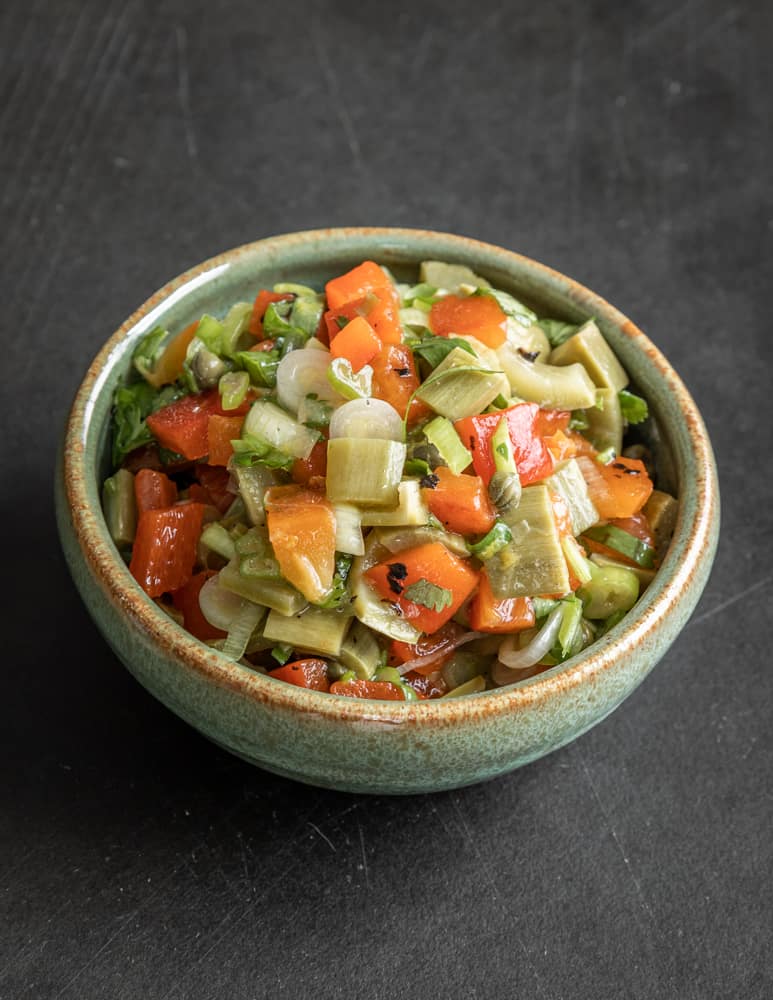 After I shared the technique, a lot of people were interested in trying it out for themselves to see what it was all about, and it was really well received. I got a number of follow-up questions about working with the finished product, so I made a point of working with it some more during the winter to illustrate all the things you can do with it.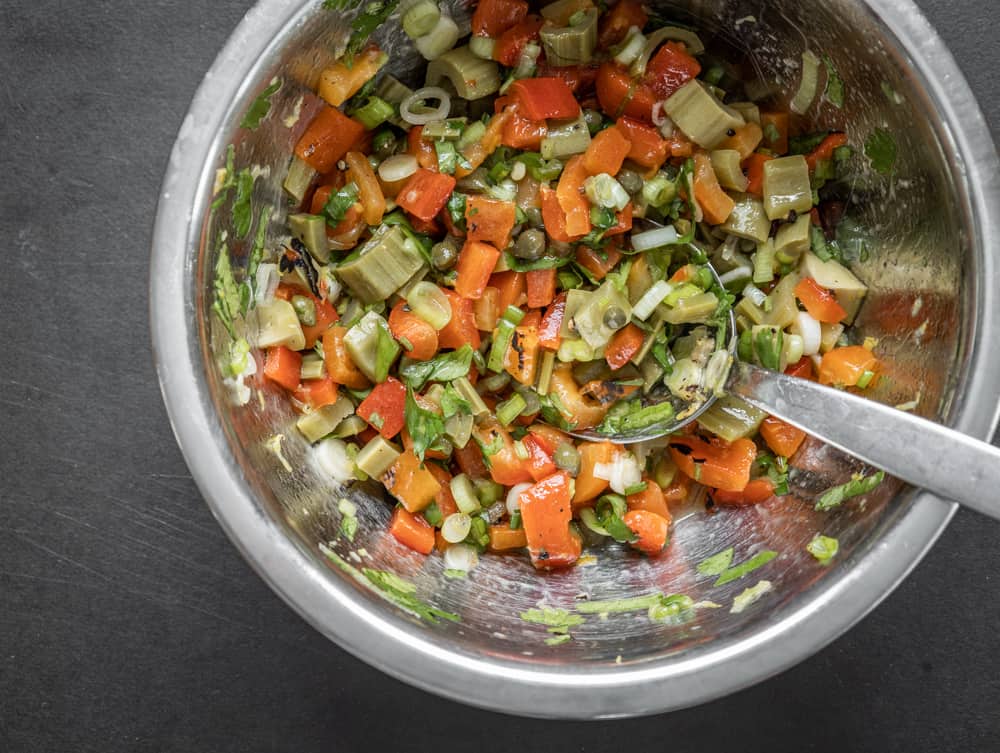 The first, and best thing I've made so far is just a simple relish. To be honest, I'm not a fan of knotweed all by itself, I like it cut and/or mixed with things.
Cutting the fermented knotweed rings into pieces that will fit on a spoon, then mixing with some roasted pepper for color, capers for a briny bite, lemon, fresh herbs, and a little scallion works really well, and it's a dream served alongside a piece of fish. It's easy to throw together, and, as the knotweed hasn't been cooked, the low-pH helps to stabalize the finished product, extending it's shelf-life in the fridge (roughly a week or two).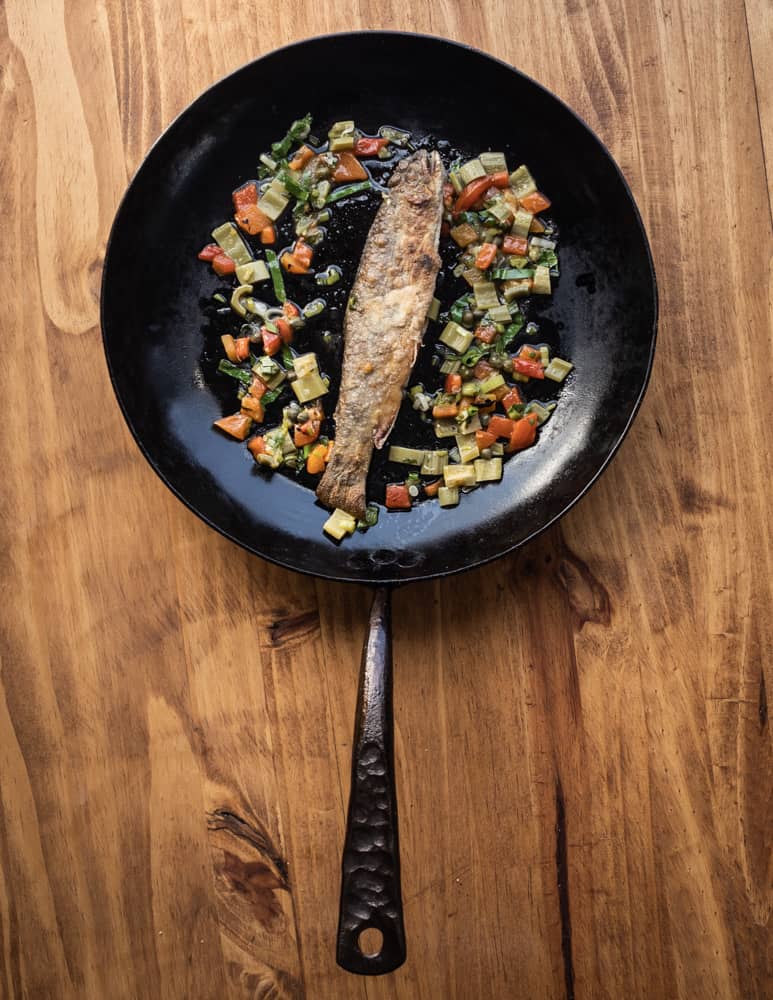 How to use it
Warm it up
While you can eat it cold, I don't recommend it, especially if you use good extra virgin olive oil as I suggest here. Extra virgin olive oil stiffens at refrigerator temperatures and will make the relish seem thick. It should be loose and just a little bit saucy.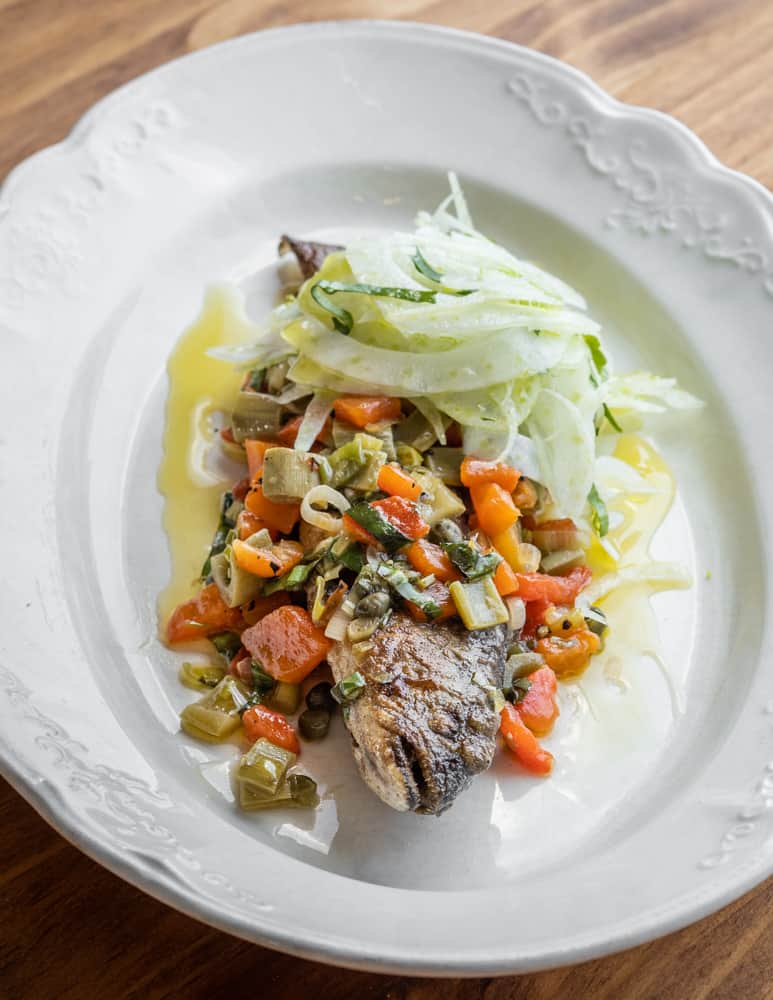 With fish
Knotweed has a natural affinity for fish, and the relish is a perfect example. In the image in this post, I added a few spoonfuls to a pan of trout at the end of cooking to warm it up and it was delicious.
Extra ideas
The relish is good with mild foods, think white rice, potatoes, etc
Warmed up and served with a bowl of rice and teriyaki (or similar) glazed salmon
Tossed with roasted potatoes for a side dish
Spooned on top of a creamy potato soup
Roll some up with nuggets of goat cheese inside slices of grilled eggplant, then bake
A warm condiment for grilled meats, especially pork and chicken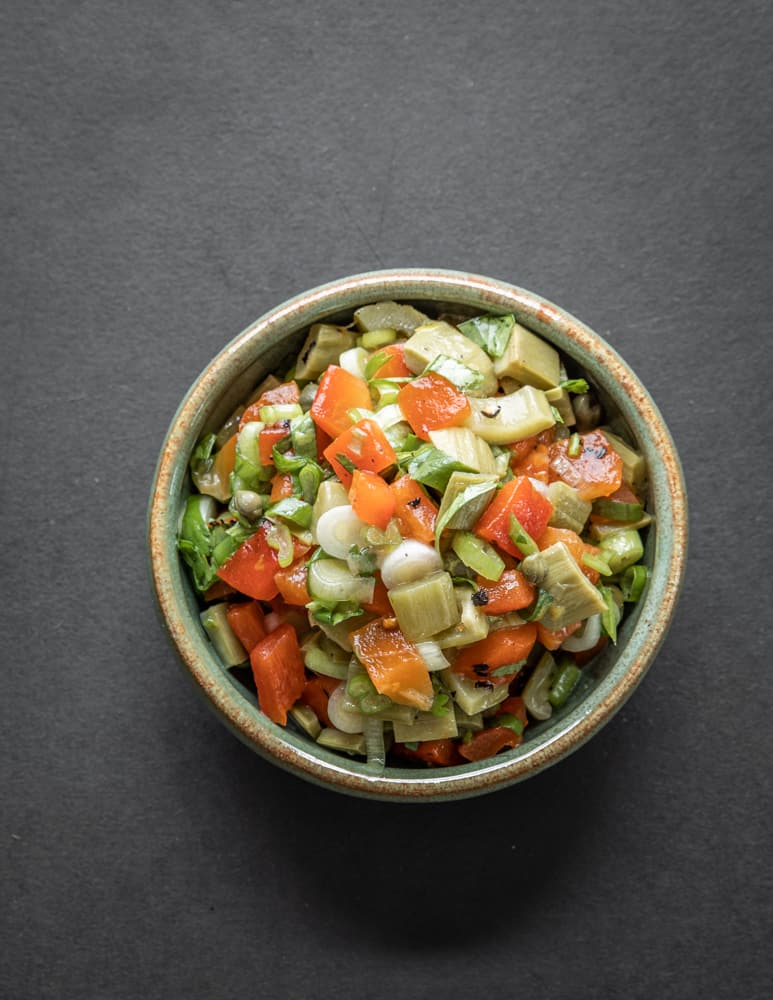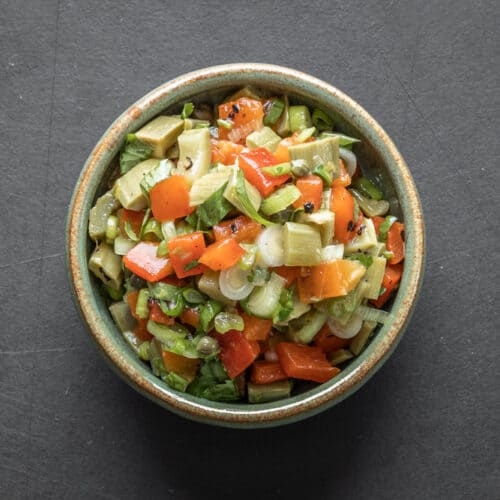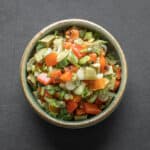 Print Recipe
Fermented Knotweed Relish
A simple relish made from fermented Japanese Knotweed, capers, roasted peppers, scallions, lemon and olive oil.
Ingredients
4

oz

1 large roasted peeled bell pepper

3

oz

fermented peeled knotweed stems

cut into 1/ 2 thick rings, then cut into ¼'s

1

oz

2 large scallions, tender white and green parts only, cut into ⅛th inch slices

2

Tablespoons

flavorful salad oil

like extra virgin olive or Smudes sunflower

2

tablespoons

chopped cilantro or another herb like mint or basil

A few scrapes of fresh lemon zest

to taste

2

teaspoons

fresh lemon juice

Pinch

of crushed red pepper
Instructions
Combine all ingredients and mix well in bowl.

Double check the seasoning for salt, acid and heat and adjust until it tastes good to you.

Keep the knotweed relish in a covered container in the fridge, it will last for a week or longer. The flavor improves as it sits.

It's great gently warmed and spooned over cooked fish.