With it's tender, succulent leaves and shoots, bladder campion is one of the most delicious wild plants I've eaten. Known as Silene vulgaris (formerly Silene cucubalus), the plant is native to Europe and has a long tradition of consumption in Spain where it's known as collejas.
luckily for foragers, it's now widespread across North America and considered a mildly invasive weed.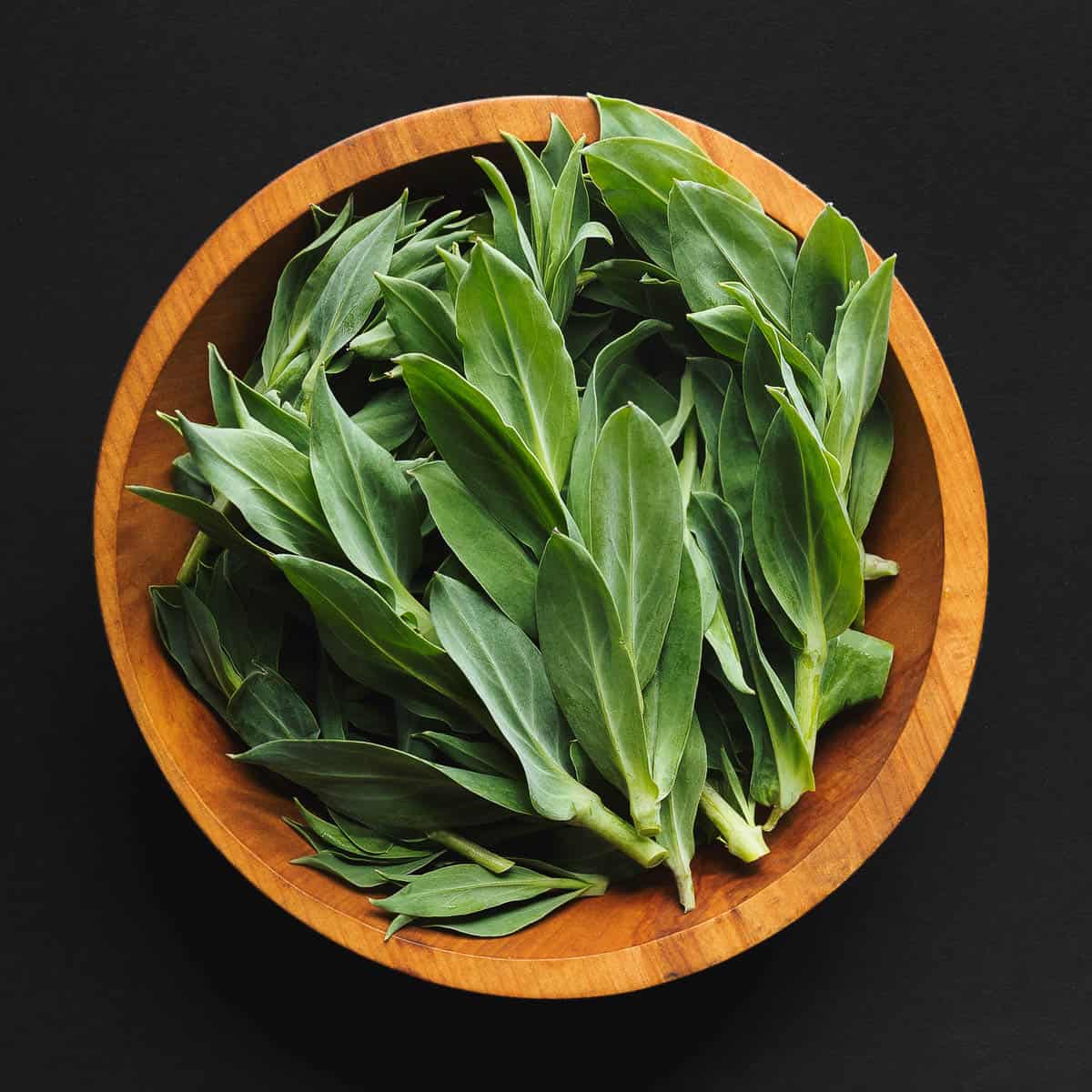 I learned about this plant from Sam Thayer, and his description and help locating it were invaluable. In this post I'll cover everything I've learned about the plant, from identification and harvesting, to tips on cooking and traditional recipes.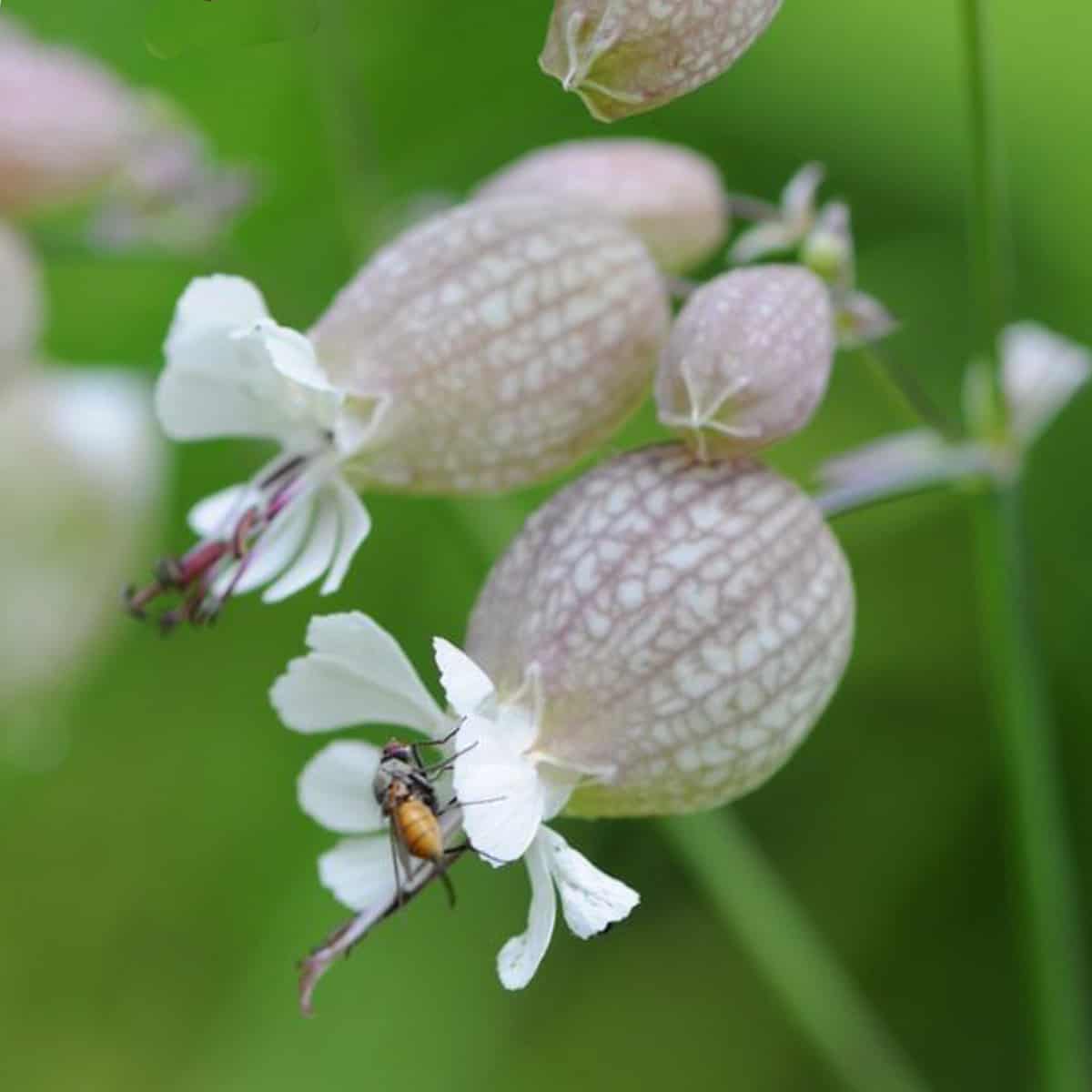 Common Names
In Italy it can go by the names of Sculpit or stridolo and is used in risotto. It's known as agriopapoula (αγριοπάπουλα) in Crete. Maiden's tears is another synonym, as is Oberna commutata.
Confusingly, in Europe Silene cseserii is also called bladder campion along with other common names like Balkan catchfly and smooth campion.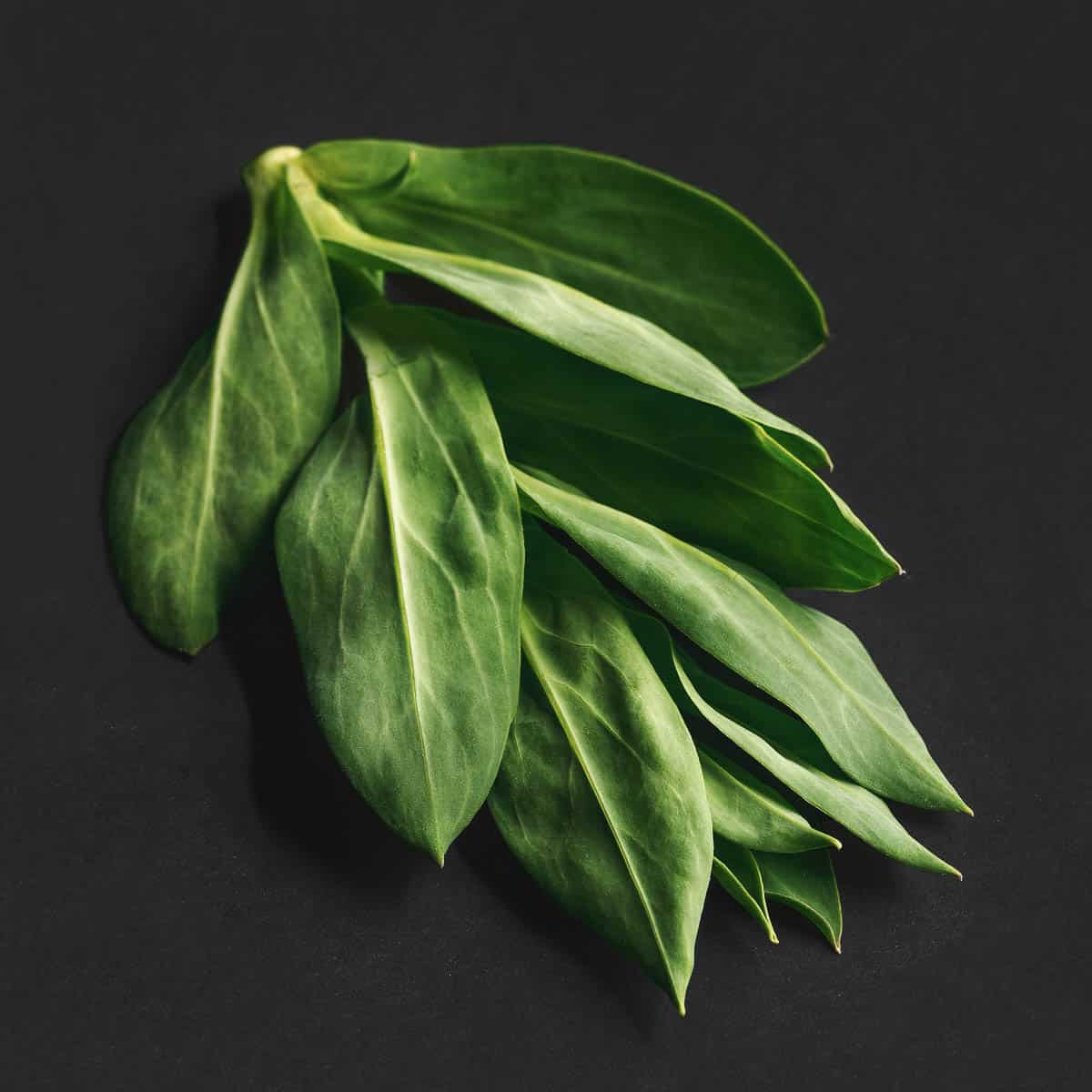 Use Around the World
S. vulgaris probably best known as the premier edible weed in Spain, especially in La Mancha, where those who harvest it are known as collejeros. It's the only wild plant I know of with a specific epithet for those who harvest it.
Silene Vulgaris Identification
S. vulgaris is one of many perennial plants in the Caryophallaceae, also known as the pink family or carnation family. It appears in the spring as a basal rosette of succulent, blue green leaves that eventually produce shoots. Young leaves are covered with a delicate white bloom.
Each plant may produce multiple hollow stems, with lanceolate or lance-shaped leaves that are stalkless and nearly clasping the stem. It can get tall, and can reach 2-3 feet in height.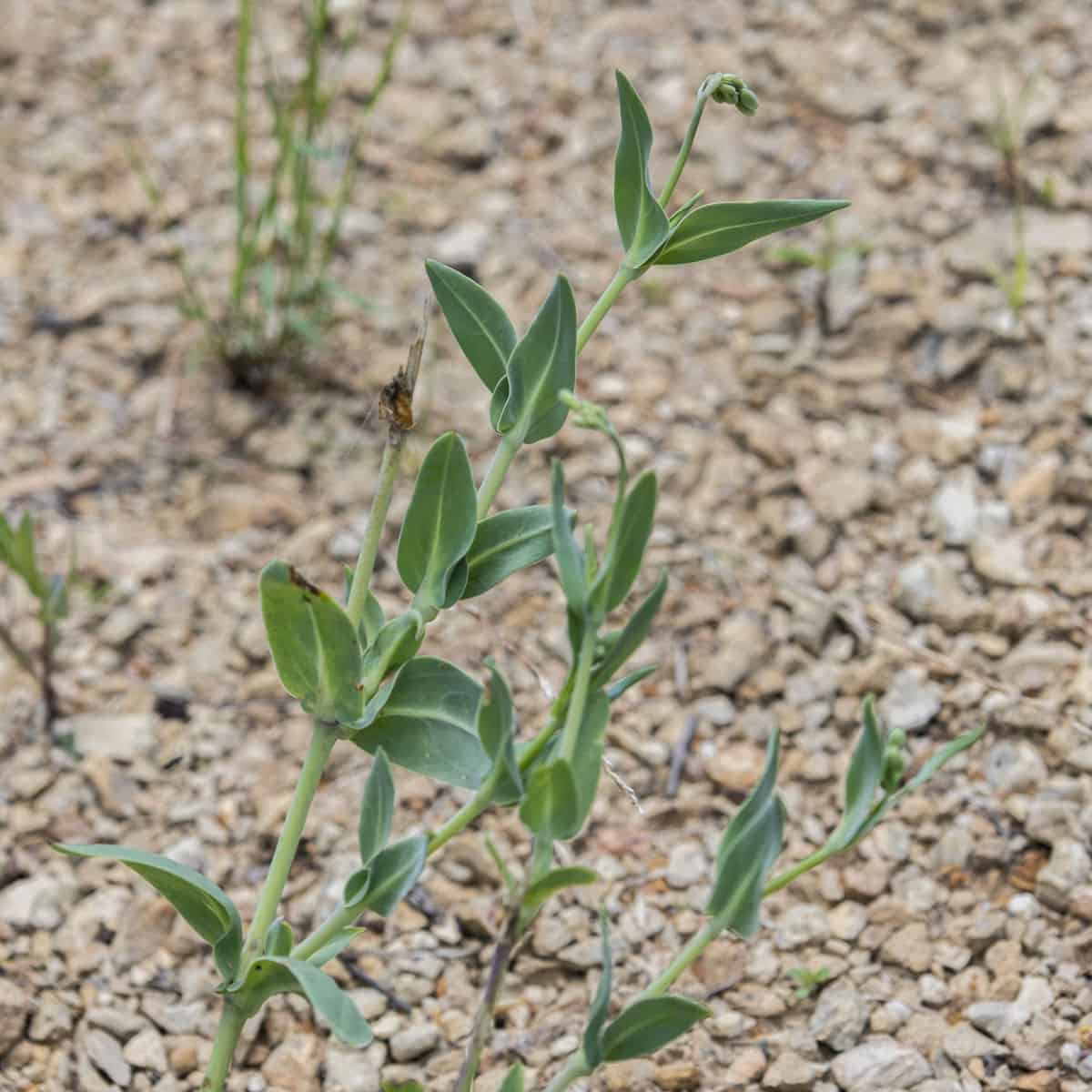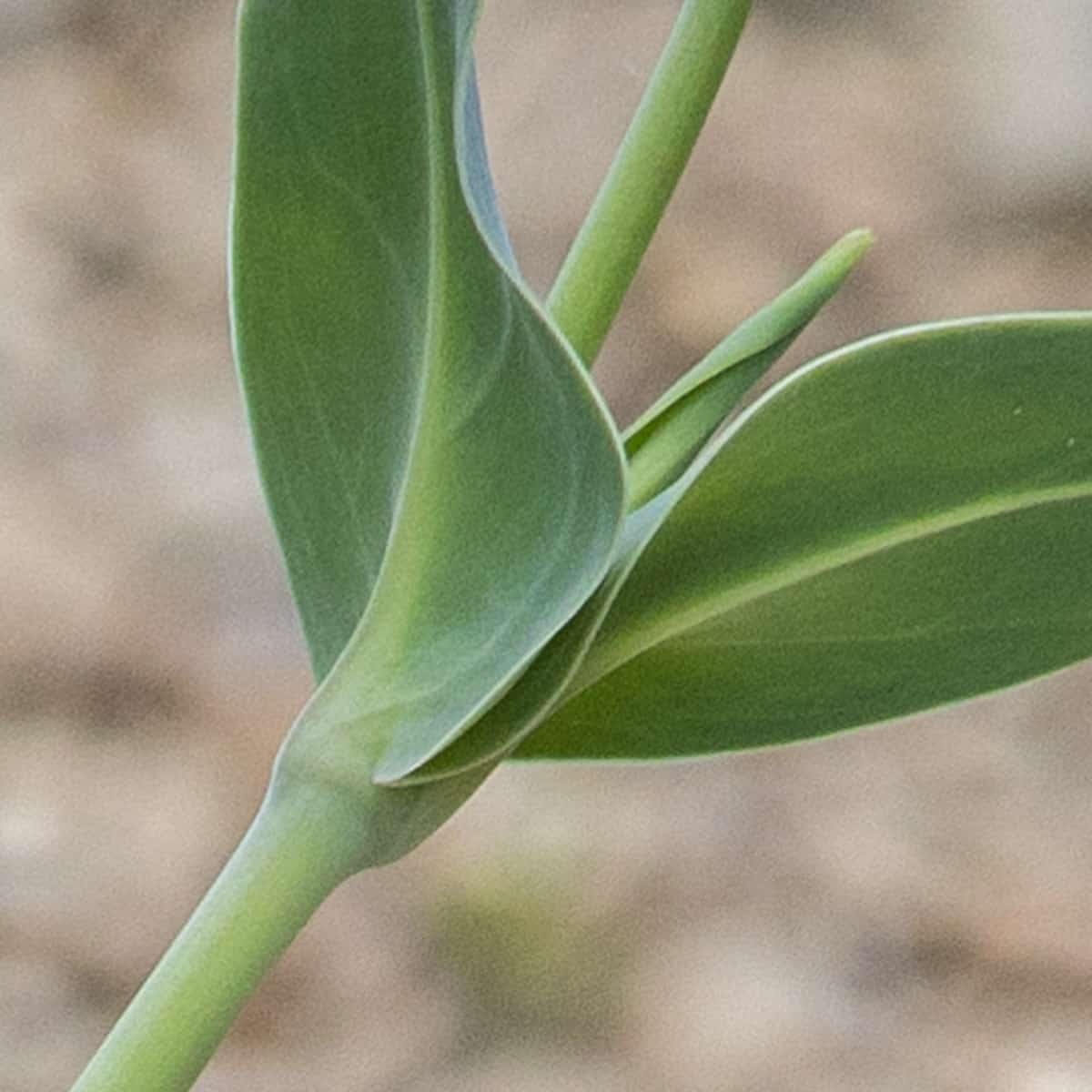 The hanging (pendulus) white flowers are borne on the end of a balloon-shaped calyx. Each calyx has 5 white petals that appear as 10 connected connected at the base.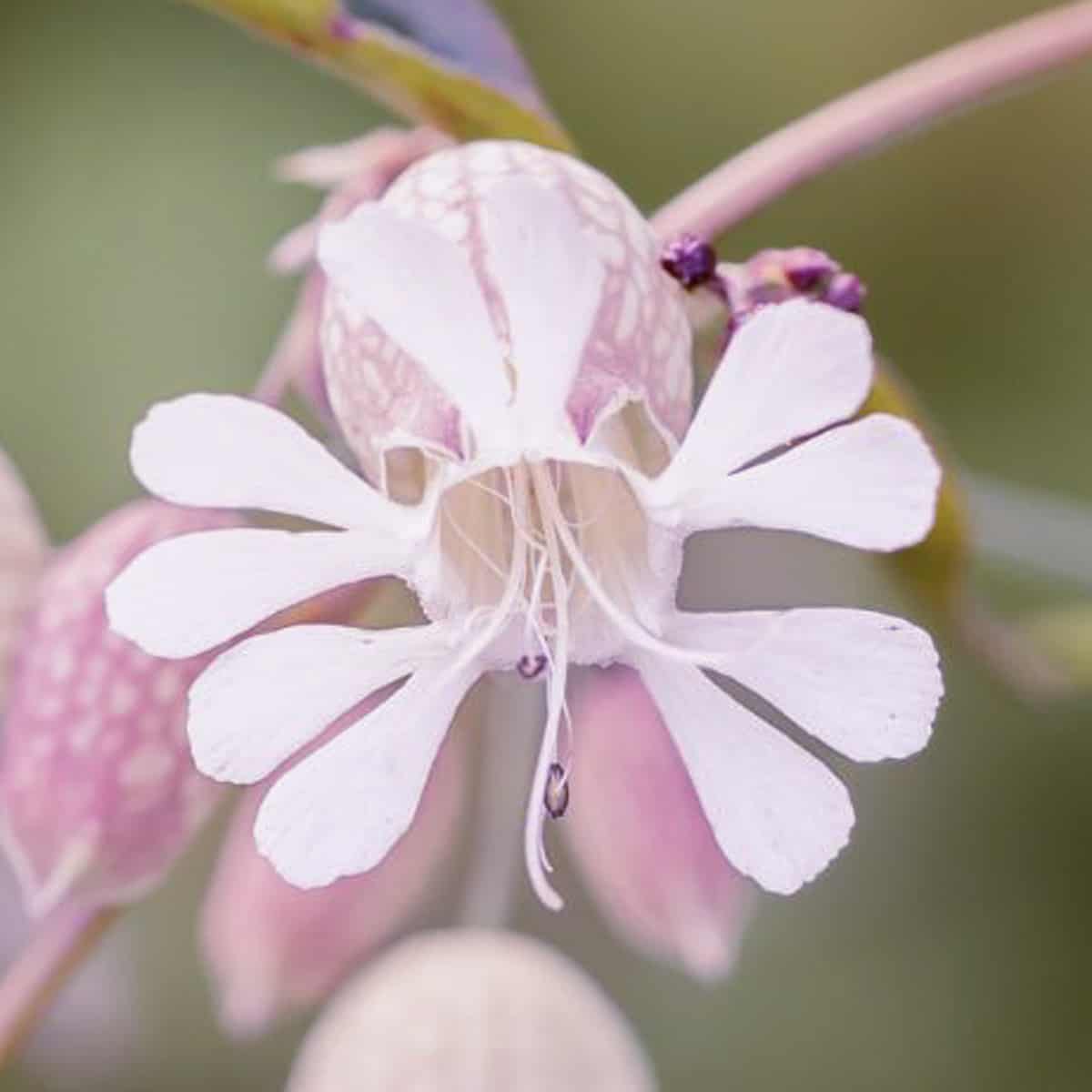 Habitat
Bladder campion loves well drained soil with sand and gravel and thrives in full sun to part shade. It can tolerate richer soil, but not as much as its cousin white campion. Mostly I see it on sandy roads and in waste areas.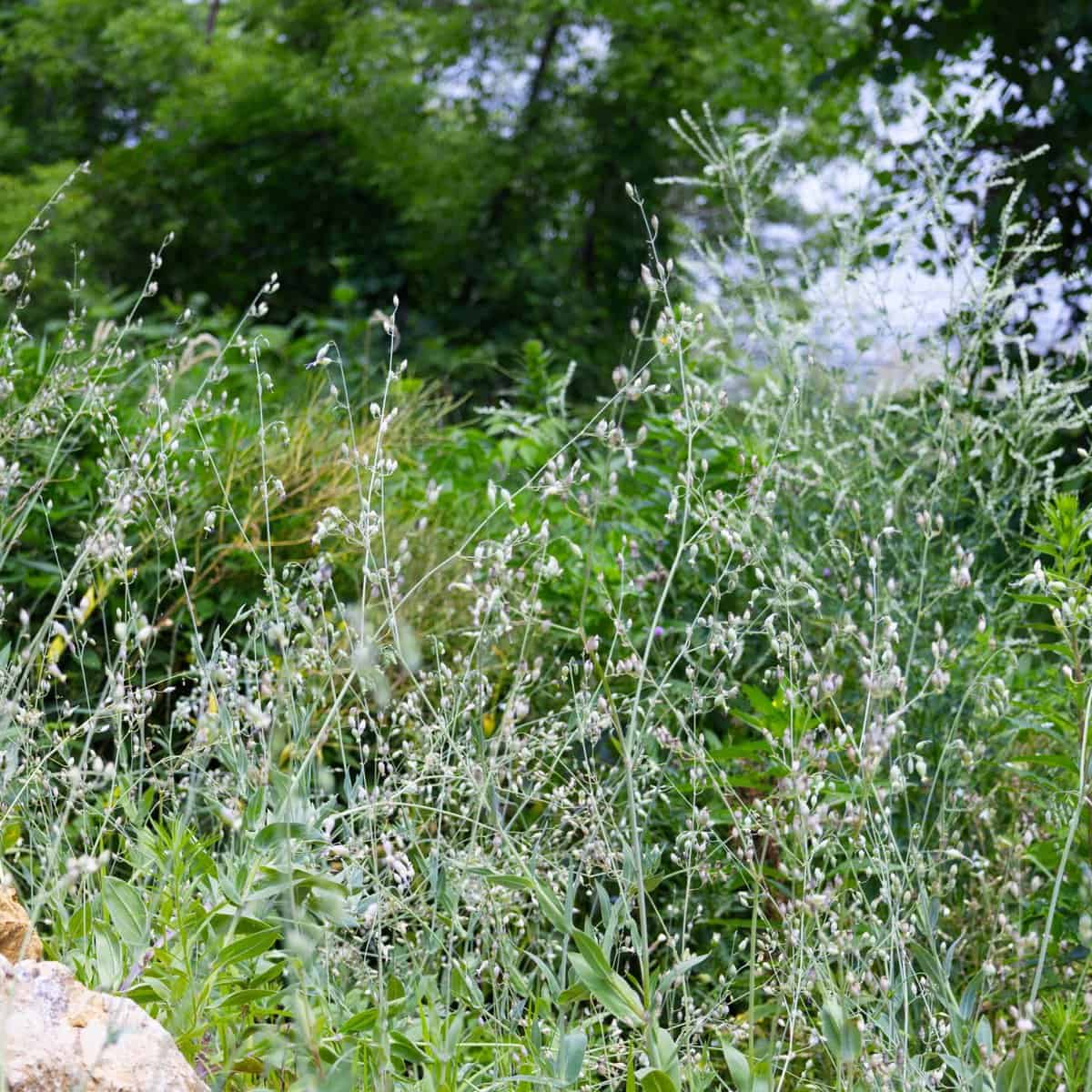 Silene Vulgaris Look Alikes
Chickweed (Stellaria)
Chickweed shares a passing comparison with its beak-shaped tips. It's a characteristic they inherit from being in the Caryophallaceae.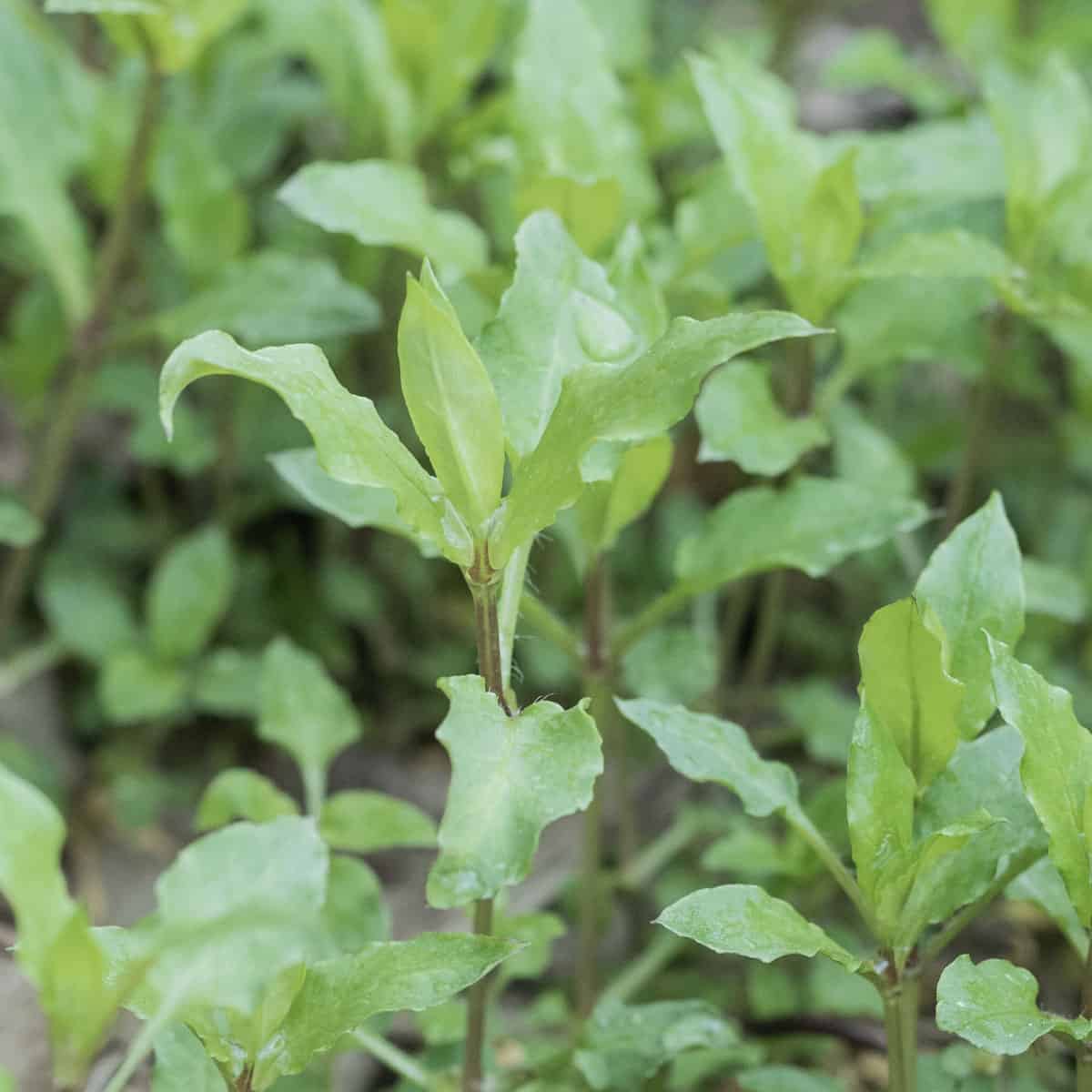 White Campion (Silene alba)
Only white campion looks similar at a glance to me, but unless the plant is showing flowers it can be tricky. White campion is different from bladder campion in that it's calyx has ridges, and all parts are densely hairy.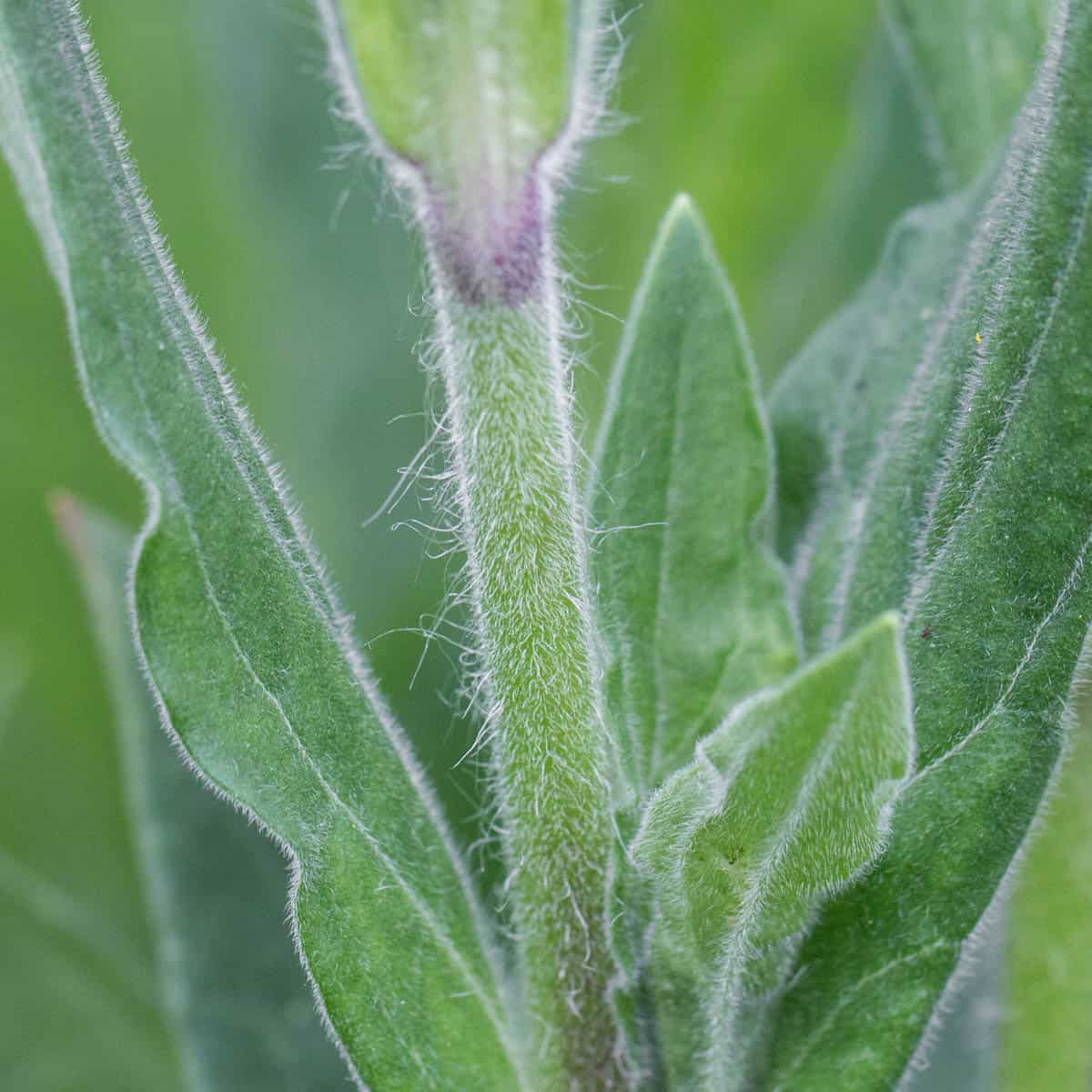 The leaves of white campion are floppy and droop, while true bladder campion has erect leaves, that are crisp, smooth, and pointed.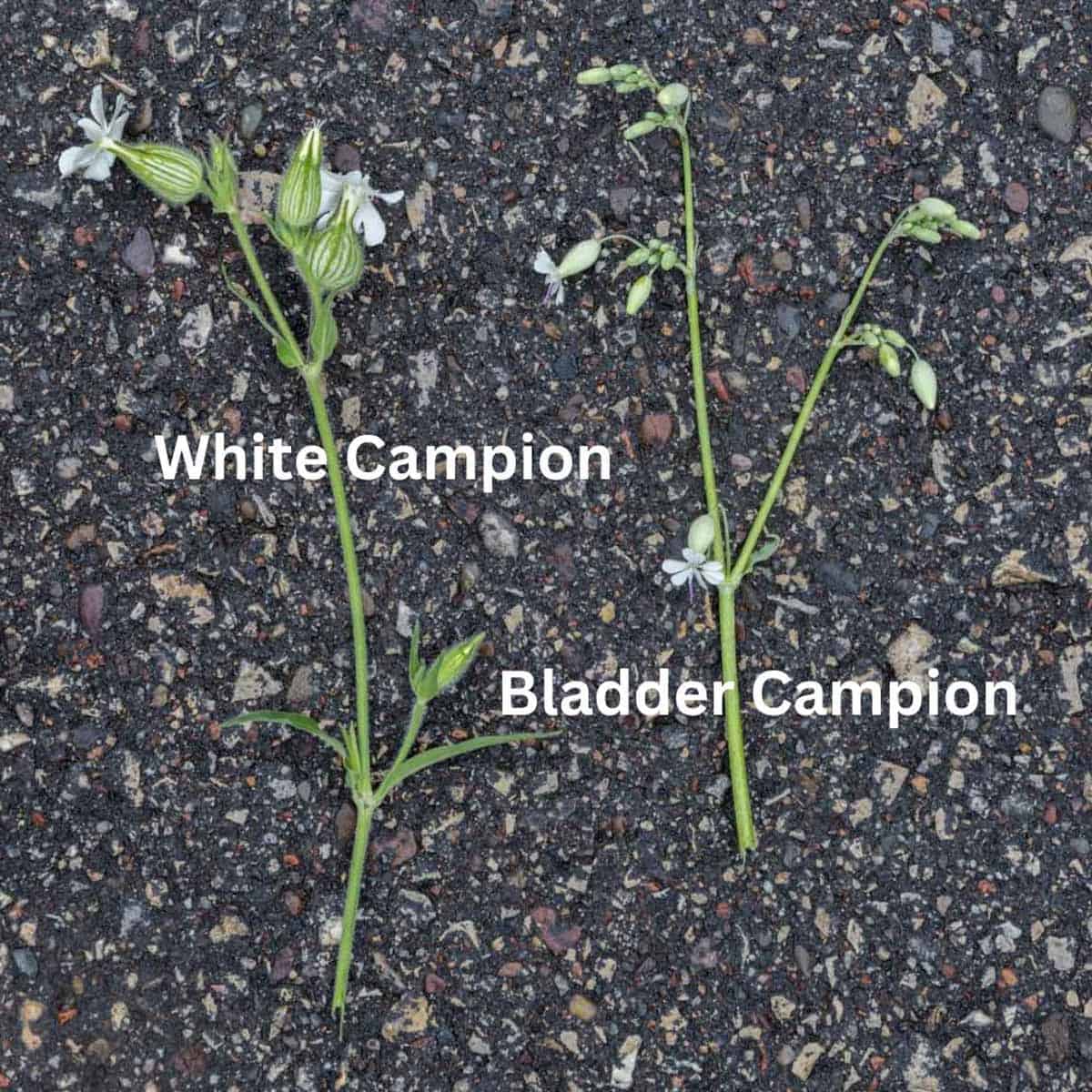 White campion is also a deeper green color, where S. vulgaris is a striking blue green.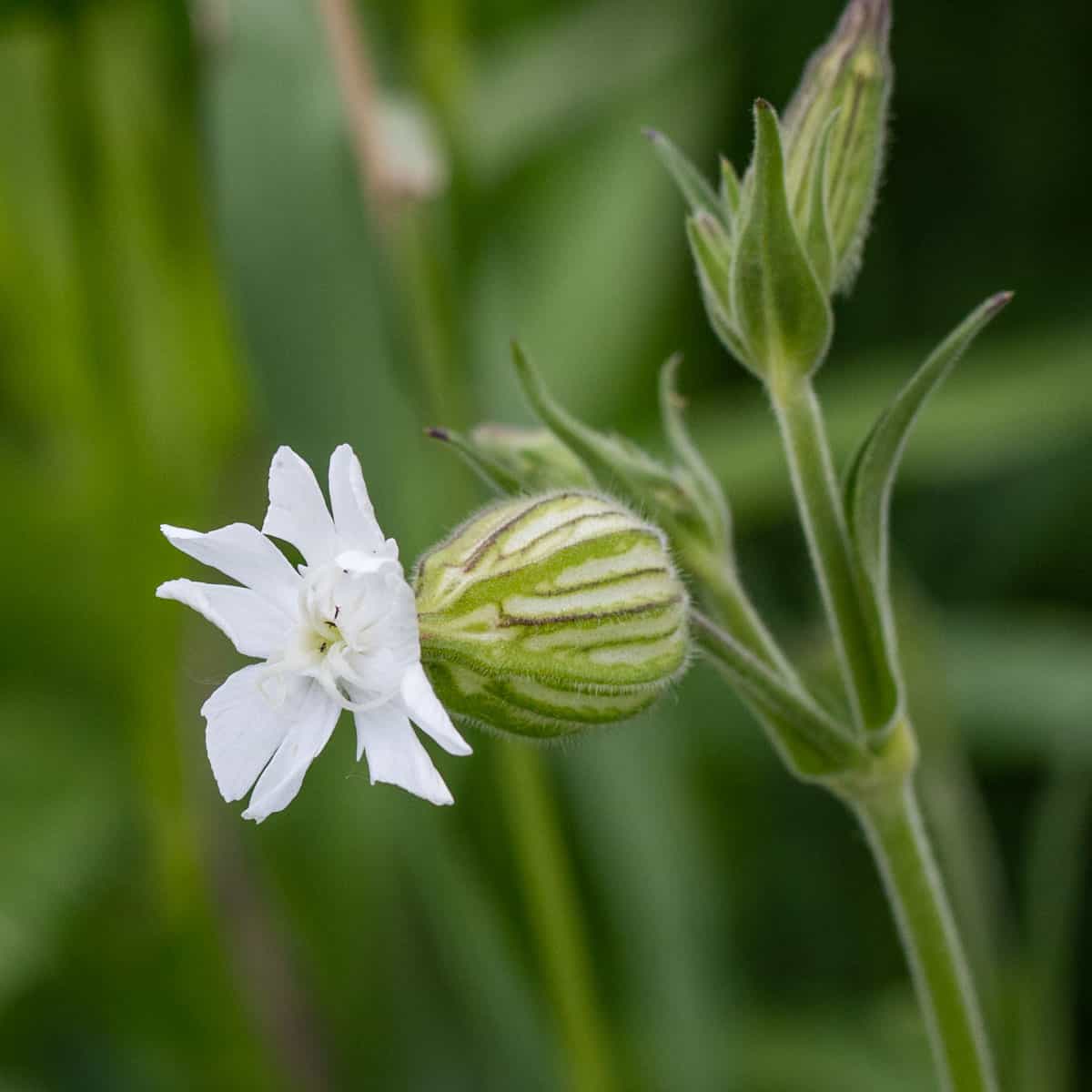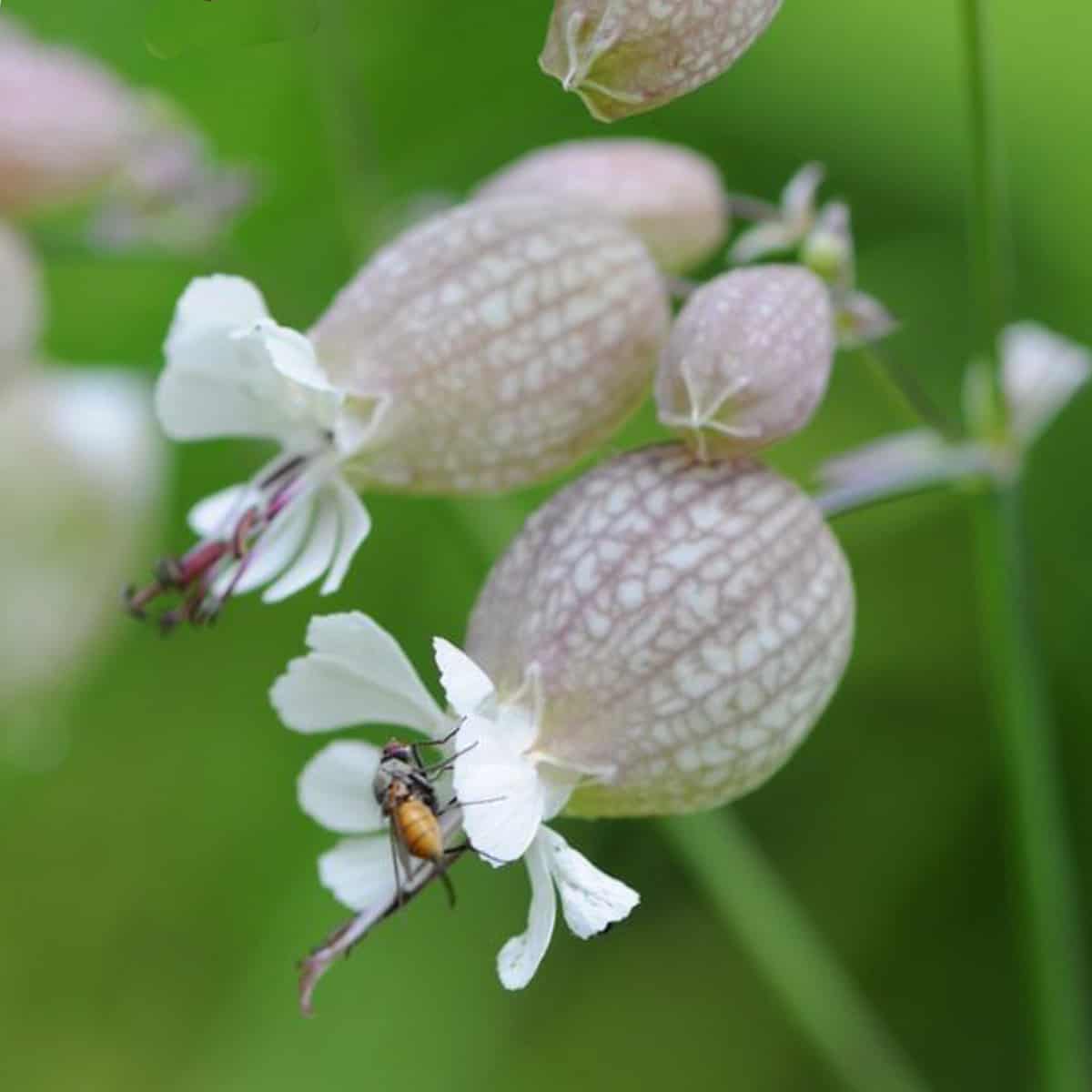 Hoary Alyssum (Berteroa incana)
Hoary alyssum grows in some of my patches. The flavor is grassy and slightly bitter. And the leaves lack the succulent quality of S. vulgaris.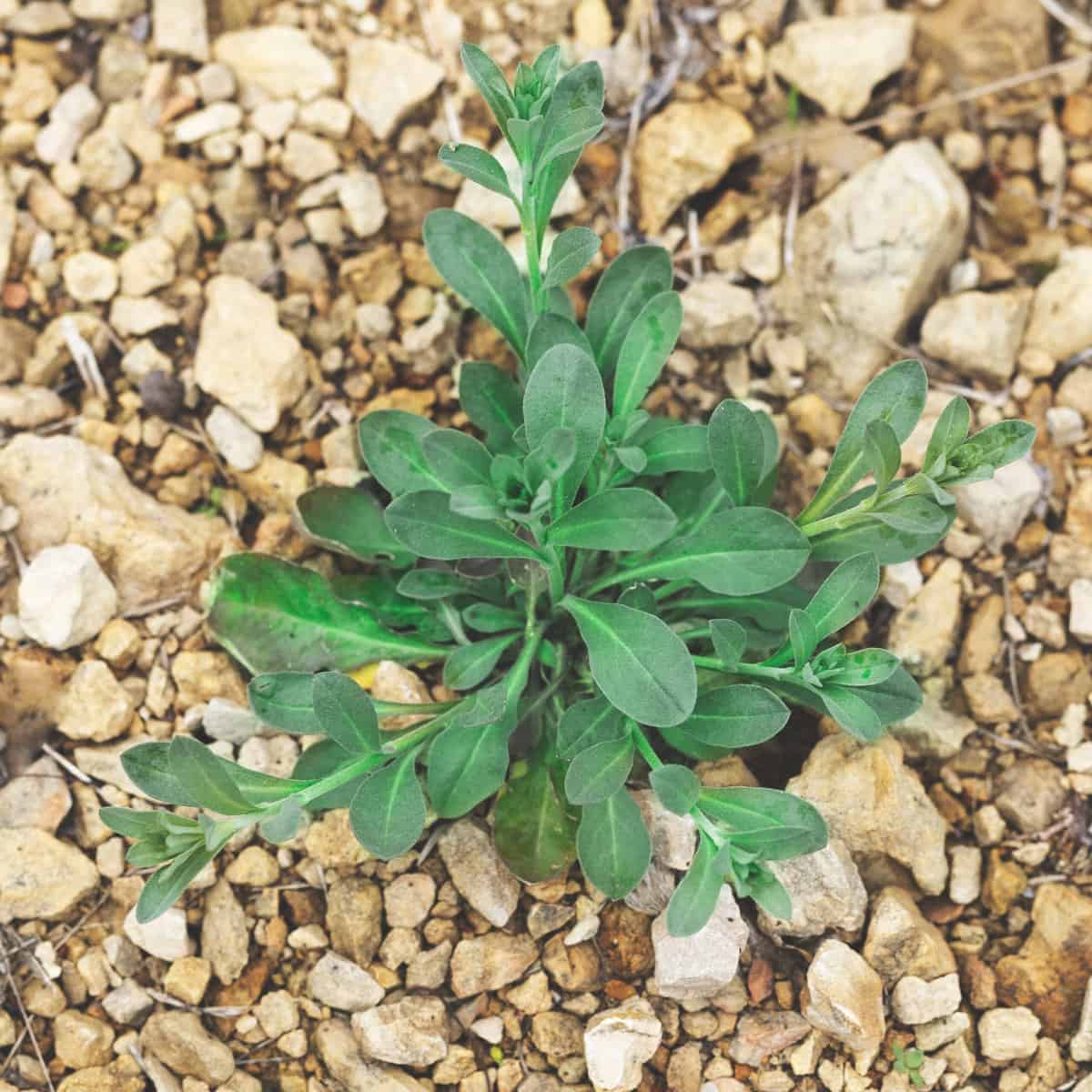 Is Campion Poisonous?
Campion is not poisonous to humans. Similar to chickweed, both plants are accused of being mildly toxic due to their containing saponins. Quinoa contains saponins too. I suspect the poisonous campion myth is a confusion of animal and human toxicity common with many wild greens.
For example, white campion is poisonous to horses, but horses eat the plant raw in large quantities. Eating multiple pounds of anything can make you sick.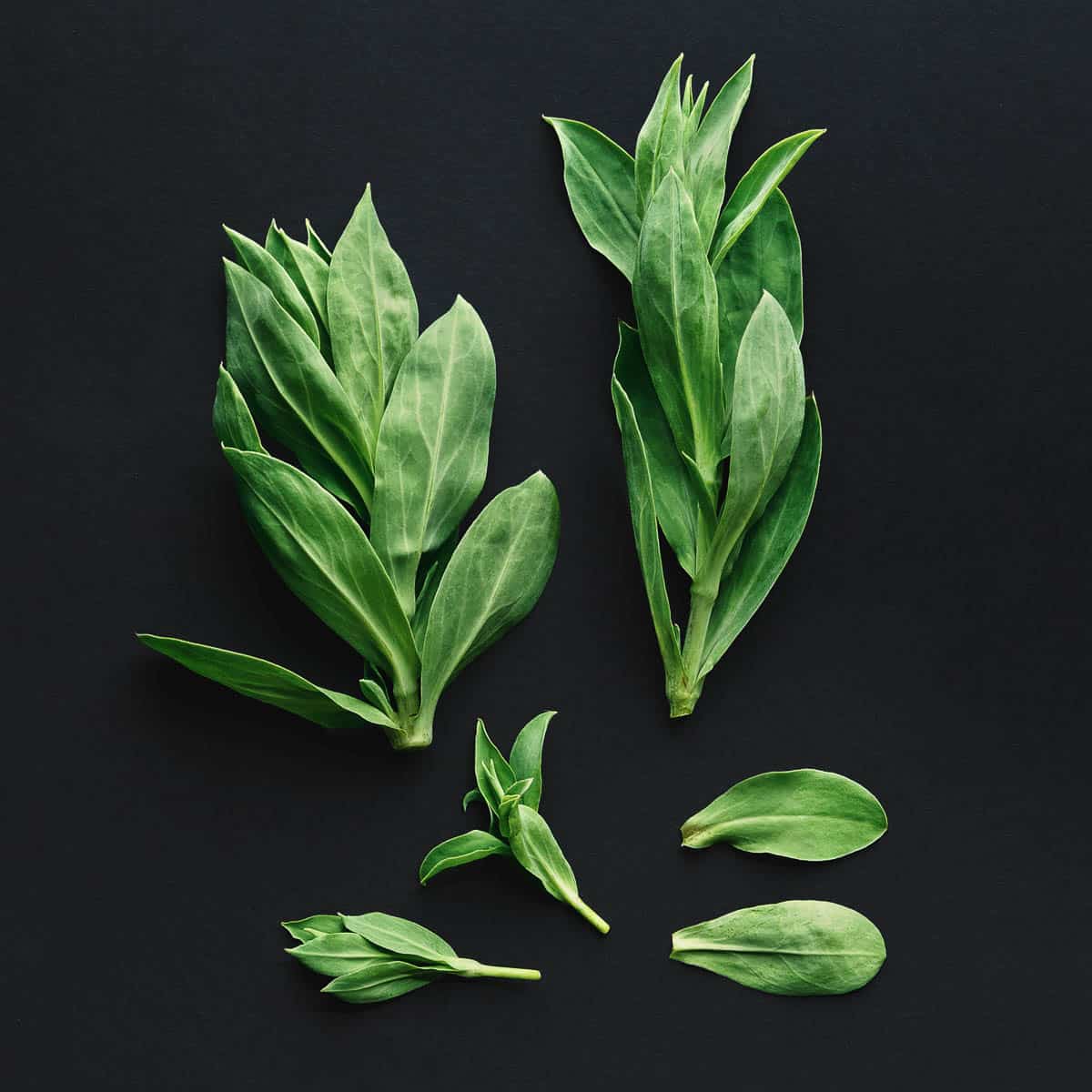 Neither bladder campion or any of it's cousins used as a traditional food are poisonous to humans. It's ethnobotanical evidence of consumption should be more than enough to convince any skeptics.
Harvesting
If you want to eat the plant, make sure to get it young. As the stems grow, they get increasingly tough. The young meristems or tender tips can be harvested later in the year, but they're nothing compared to the early shoots.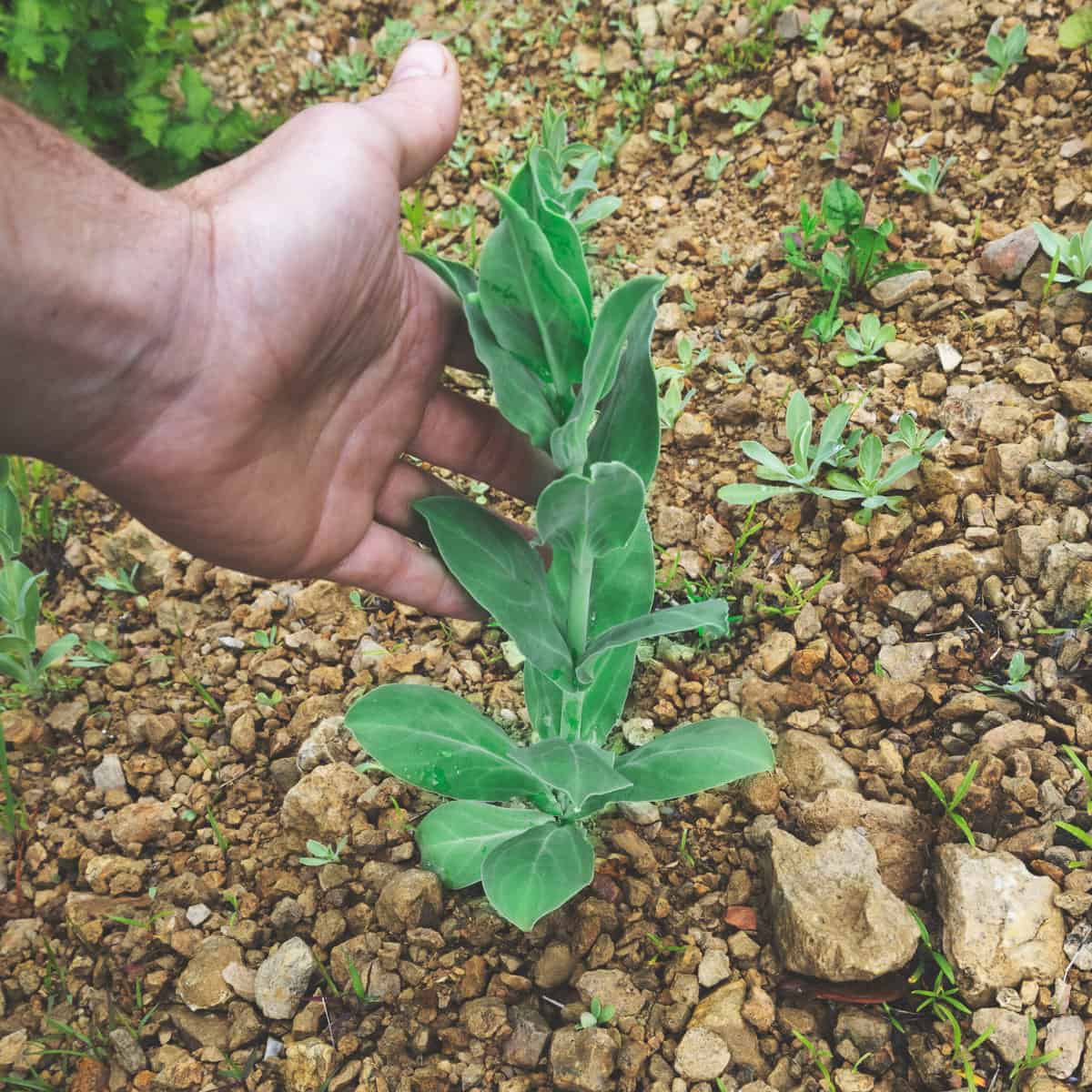 Silene Vulgaris Seeds
The seeds are held in small pods at the tips of the branching stems. After the plant is dried, they're easy to gather in quantity, and can be stored in a jar in a cellar.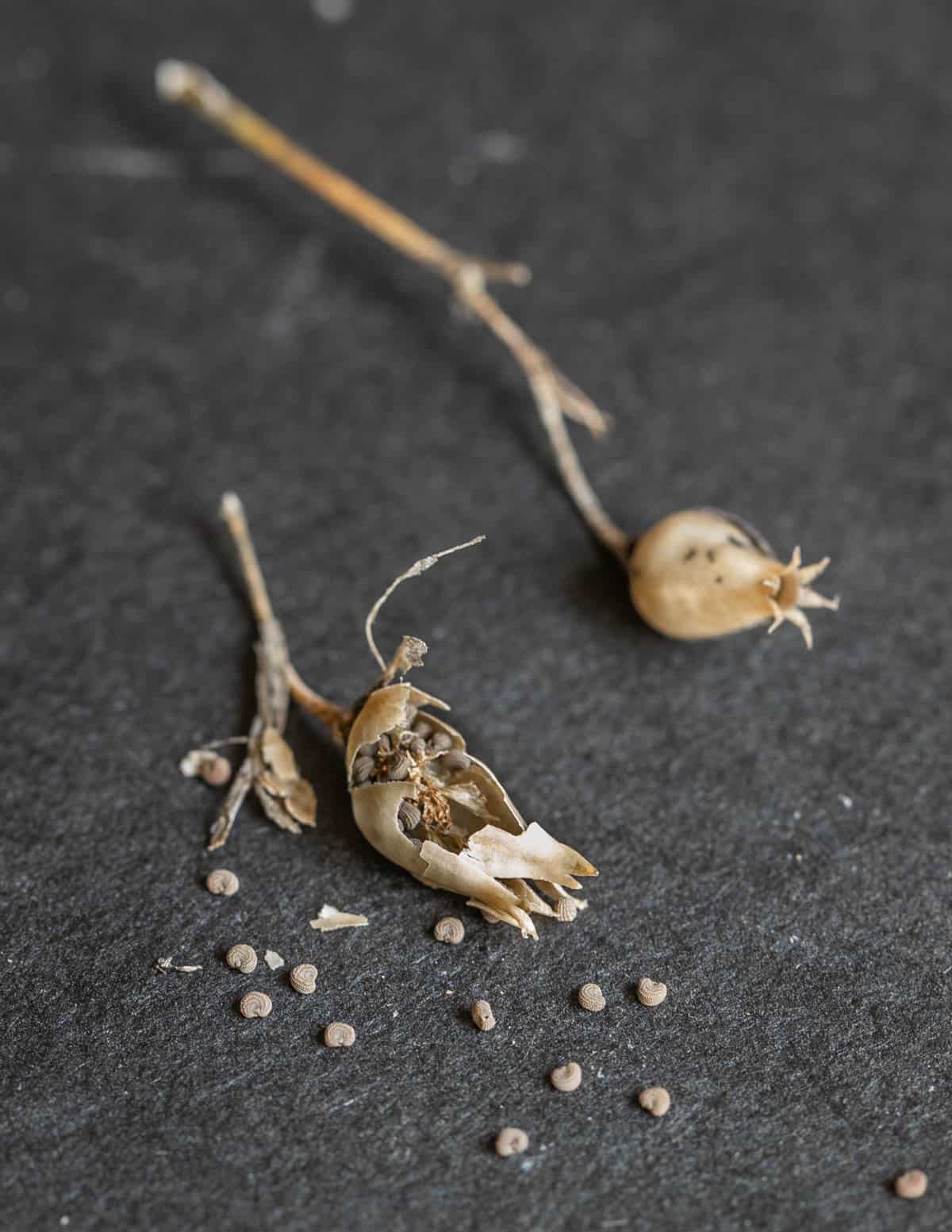 They make a great addition to meadows and open fields where they'll attract pollinators. Their love of rocky terrain also makes them the perfect addition to a rock garden. I plant them along the gravel in my driveway.
Cooking
The plant is edible raw or cooked when young with a taste like green peas. Raw they have a bitter, acrid taste that intensifies with age. It's best to cook them.
The greens can be cut up and added to soup, blanched quickly in boiling salted water or simply sautéed. Cooking tames their flavor, and the tender, leafy shoots and greens make a delicious vegetable.
Traditional Recipes
The most prized part are the shoots, known as asparago de collejas (collejas asparagus) in Spain. The shoots and young leaves are eaten in a few different dishes. Huevos reveultos con Collejas or scrambled eggs with greens are popular, along with rice and greens (arroz con collejas).
Gazpacho Vuido
Very different from the cold tomato soup most Americans know, this is a meatless soup of campion greens with broken crackers known as the "torta de gazpacho".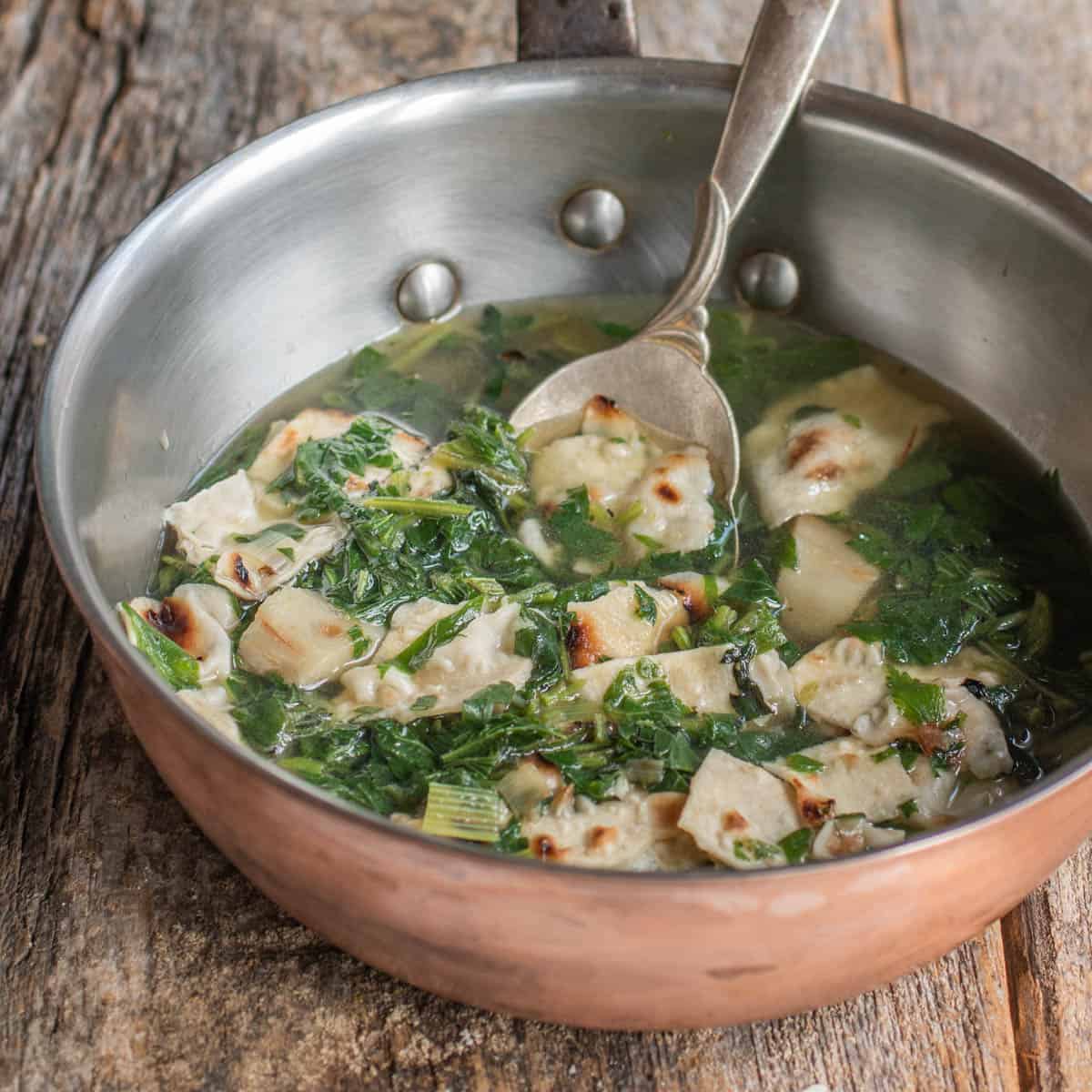 Potaje de Garbanzo e Collejas
A famous chickpea stew from Spain. Fried bread is pureed with onions, garlic broth and pimenton, then simmered with chickpea. The original dish likely included campion greens but they seem to be omitted in modern versions.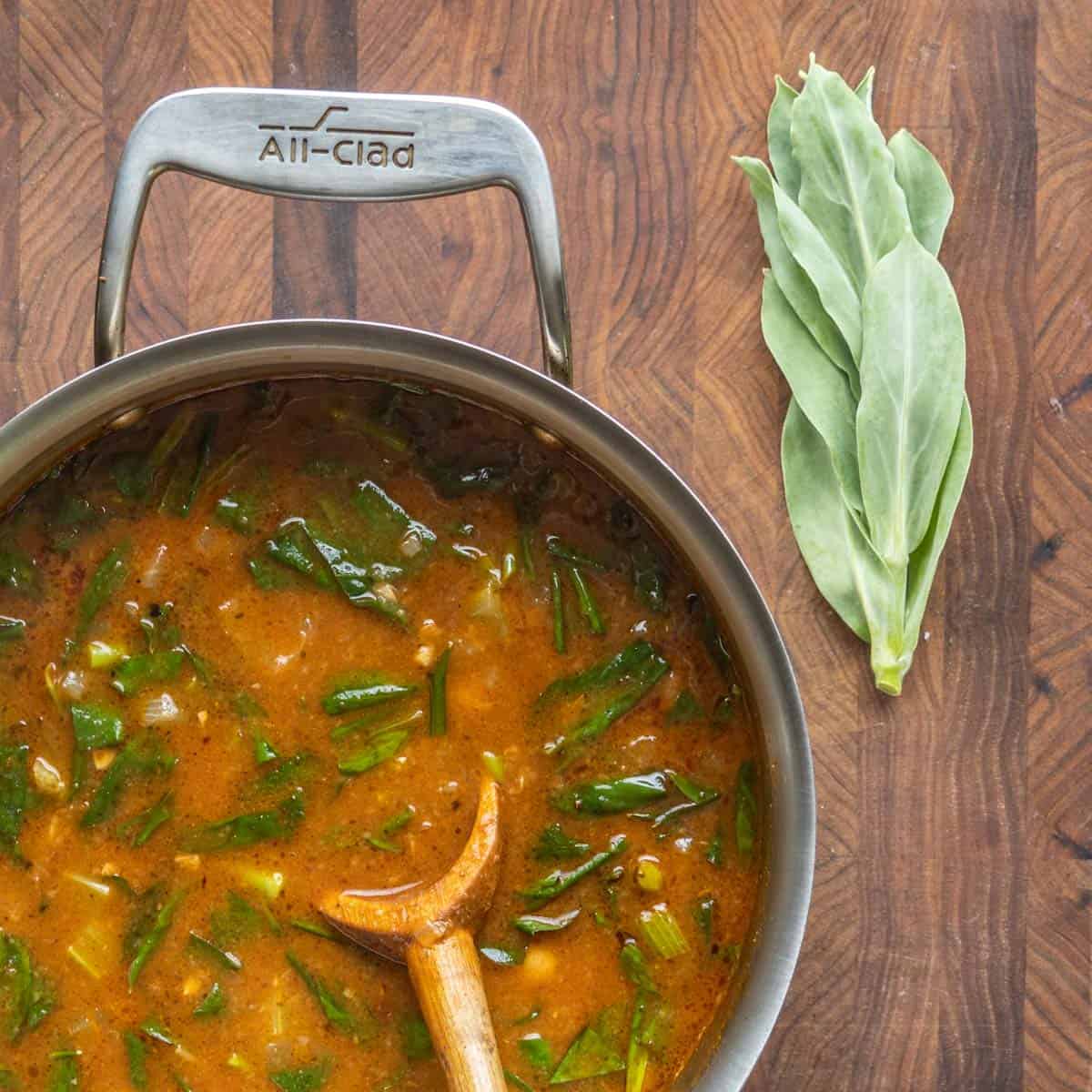 Medicinal Uses
Edible and medicinal, the plant contains saponins, which while mildy toxic, can be used for soap and washing fabric and hair. It's also been said to be used as a skin emollient among other things like treating snakebites, warts and corns. It also contains some diuretic properties from potassium.
Related Posts
Resources
Sam Thayer: Incredible Wild Edible Edibles