With it's bright red cap and white spots, the fly agaric (Amanita muscaria) is probably the most well known of all wild mushrooms in the world. It's also one of the only mushrooms I know that I would call edible, hallucinogenic and potentially poisonous.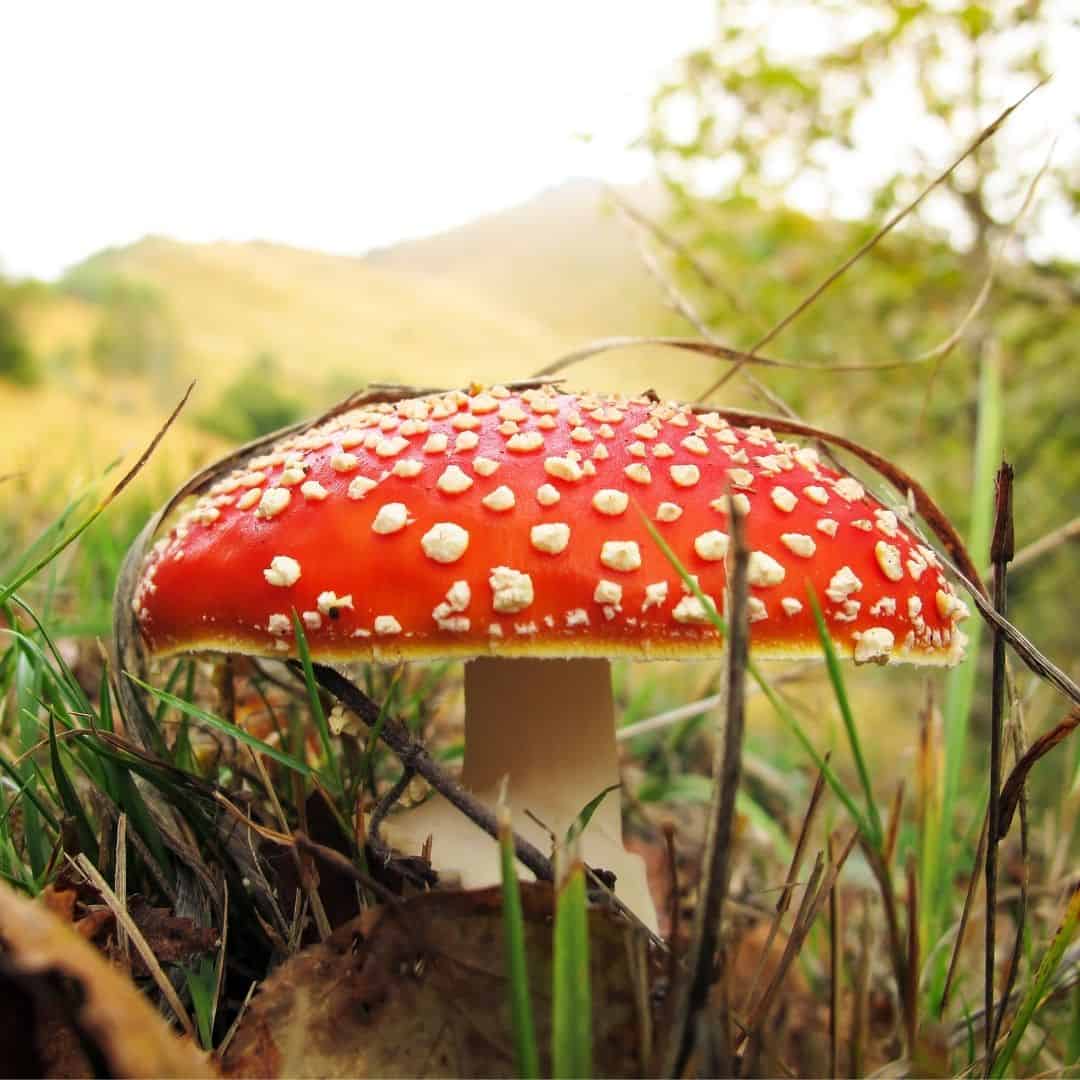 While many people in North America know it as the mushroom from Alice and Wonderland, it's also been credited with everything from the origin of Santa Claus and Christian Christmas celebrations, to being the mythical Soma drink of the ancient Vedic culture. In this article I'll tell you everything I know about this fascinating fungus: the good, the bad, the weird, and the in-between.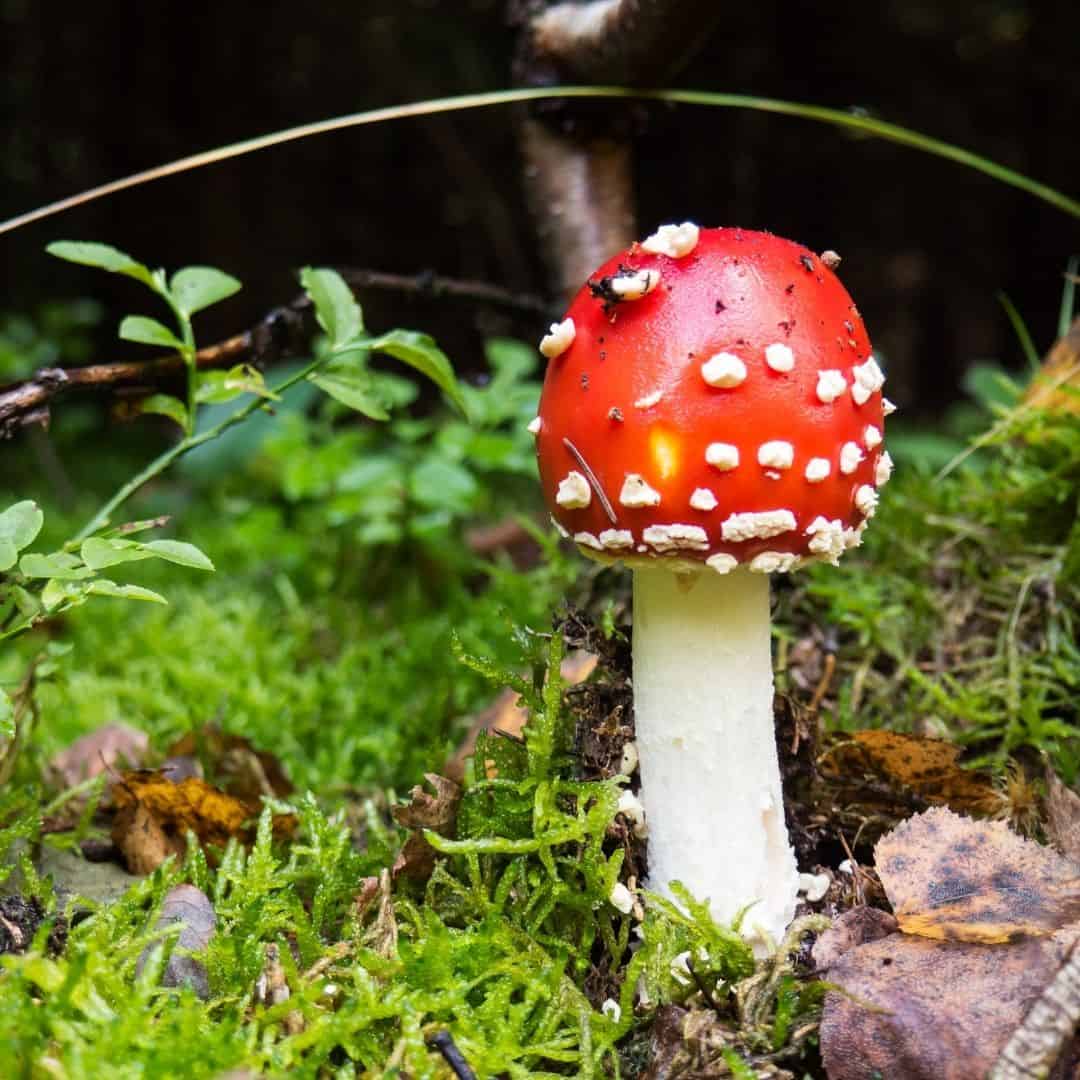 Identification
These mushrooms are widespread and mycorrhizal, forming a symbiotic relationship with trees in temperate and boreal forests in the northern hemisphere. With their brilliant red and white cap, fly agarics are pretty easy to identify. Cooking them is more complicated. Here's a few key points on identifying them.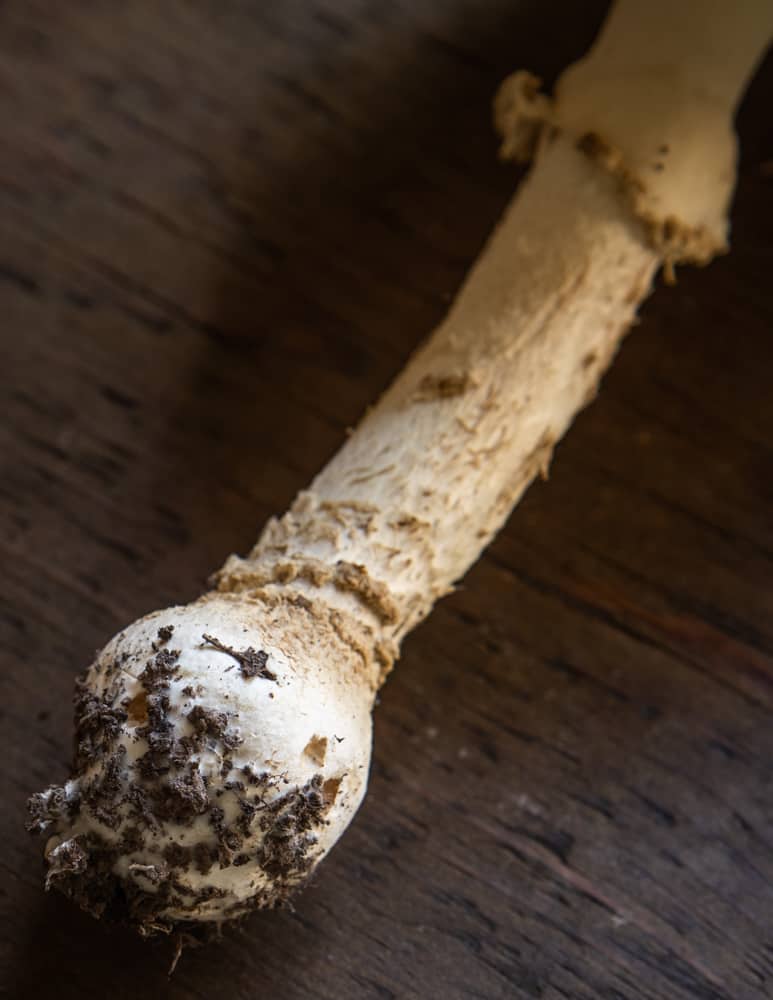 Amanita Muscaria
Always grow directly from the ground.
Have a brilliant red generally covered with warts that are the remnant of the universal veil that covers the young mushrooms as they grow. The warts are typically visible, but can be removed by rain.
Amanita Muscaria var. guessowii, found in North America, has a yellow or reddish-orange cap.
Young buttons are often completely covered in white warts.
The mushrooms will usually have a volva at the base of the stem- the remnants of the universal veil that covered them when they were young.
Very young mushrooms can resemble puffballs, but instead of being pure white they'll have a mushroom cap inside when cut in half.
The stem base is often bulbous or swollen.
These are large, sturdy mushrooms, but the cap easily detaches from the thick stem.
Look A Likes
Amanita flaviconia is a look a like where I live. It's much smaller than muscaria which can be as large as dinner plates. Amanita pantherina is another and should be avoided as it contains higher amounts of ibotenic acid. Fly agarics are also related to deadly amanitas like A. bisporigeria.
Muscaria Variation Guessowii
This is the version we have in the Midwest that I see and harvest on occasion. I see them almost exclusively with young aspen stands in the fall and late summer. It's widespread and common.
In 2022 the name of A. muscarica var guessowii has been said to be changed to Amanita Chrysoblema, but until that gets standardized I'm still calling it geussowii.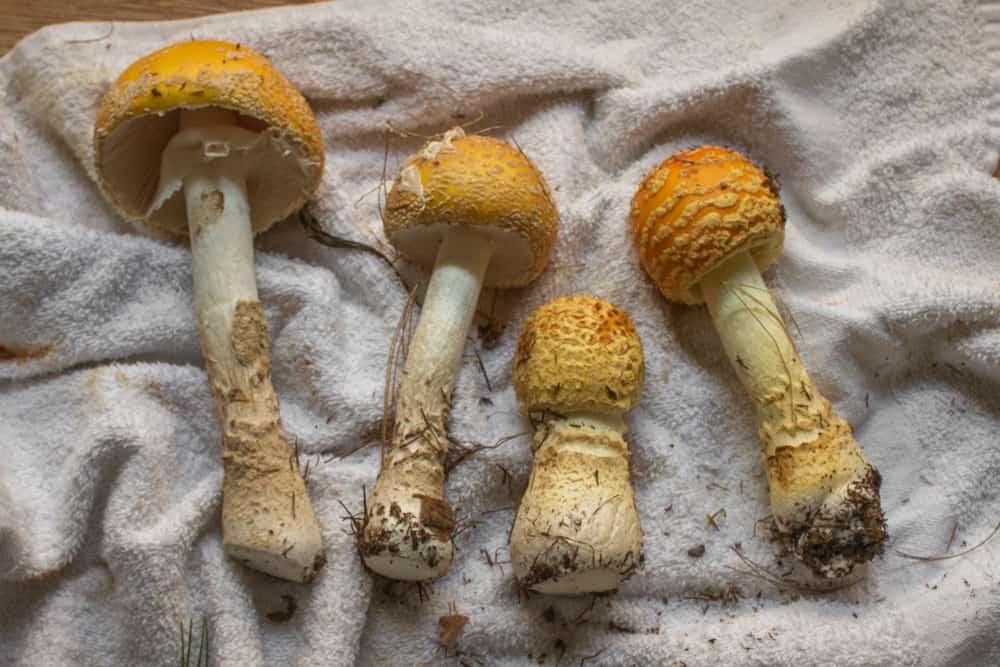 History and Mythology
There's all kinds of stories and legends about the famous red-capped mushrooms. Here's a few of my favorite anecdotes.
Vikings
Some people claim Viking berserkers would eat or Amanita pantherina before going into battle to induce their legendary berserker rage. I'm skeptical, but some people definitely believe it. This theory seems hotly contested and others say the consumable in question was a plant.
Soma
Gordon Wasson's research and study of the mushroom is pretty well-documented in his book Soma: Divine Mushroom of Immortality. The book's thesis postulates that Amanita muscaria mushrooms are the true identify of a sacred plant used in religious rituals in Indo-Aryan culture, or what's now Punjab in India.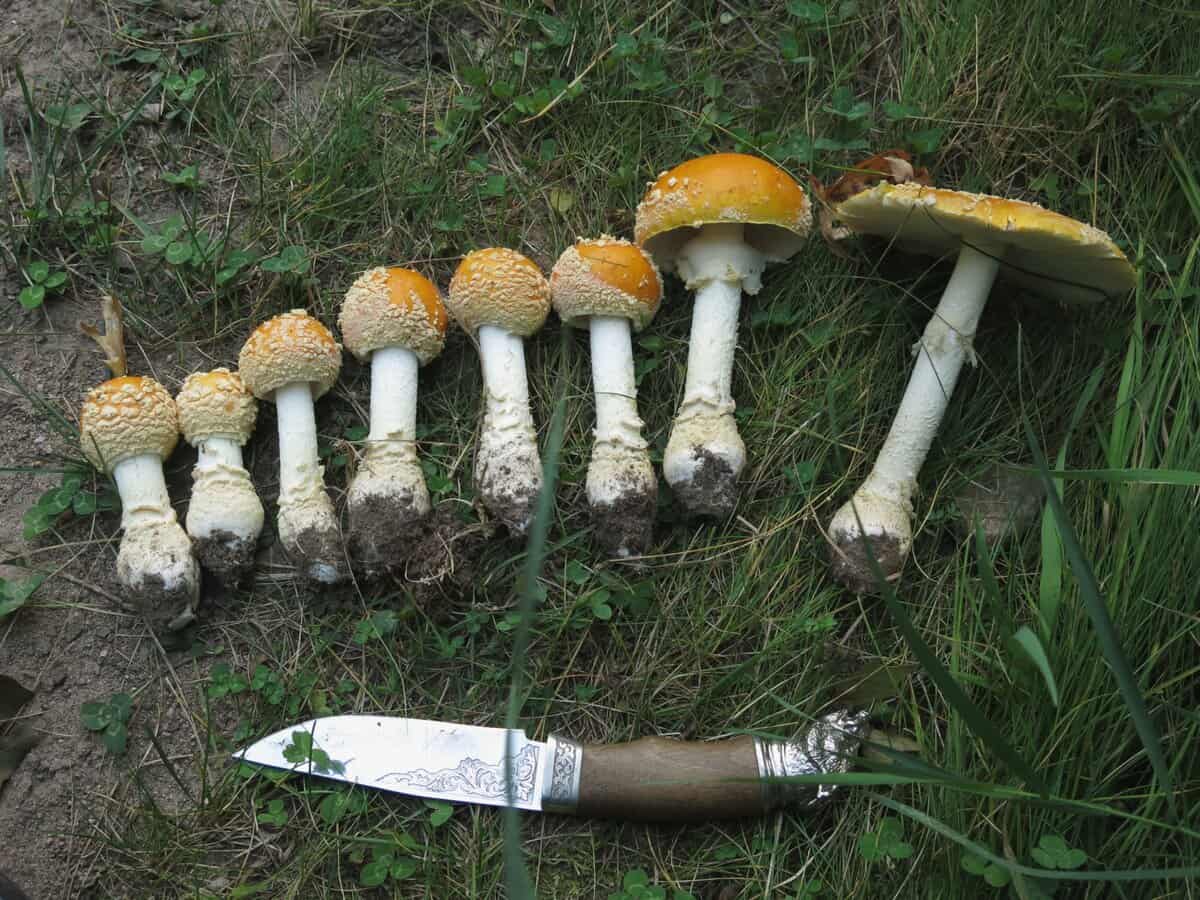 Koryak
Gordon Wasson says the Koryaks, a nomadic Lapland people who herd reindeer that probably have the most colorful reputation with these mushrooms, and the use of them has become something of an urban legend. Apparently the mushroom is important in entheogenic traditions and rituals.
A shaman eats the mushrooms, and a portion of the narcotic compound is filtered into his urine, which participants drink to experience a hallucinogenic effect. While it sounds disgusting, it's entirely probable with what we know of mushroom toxicology. Personally, I'll pass.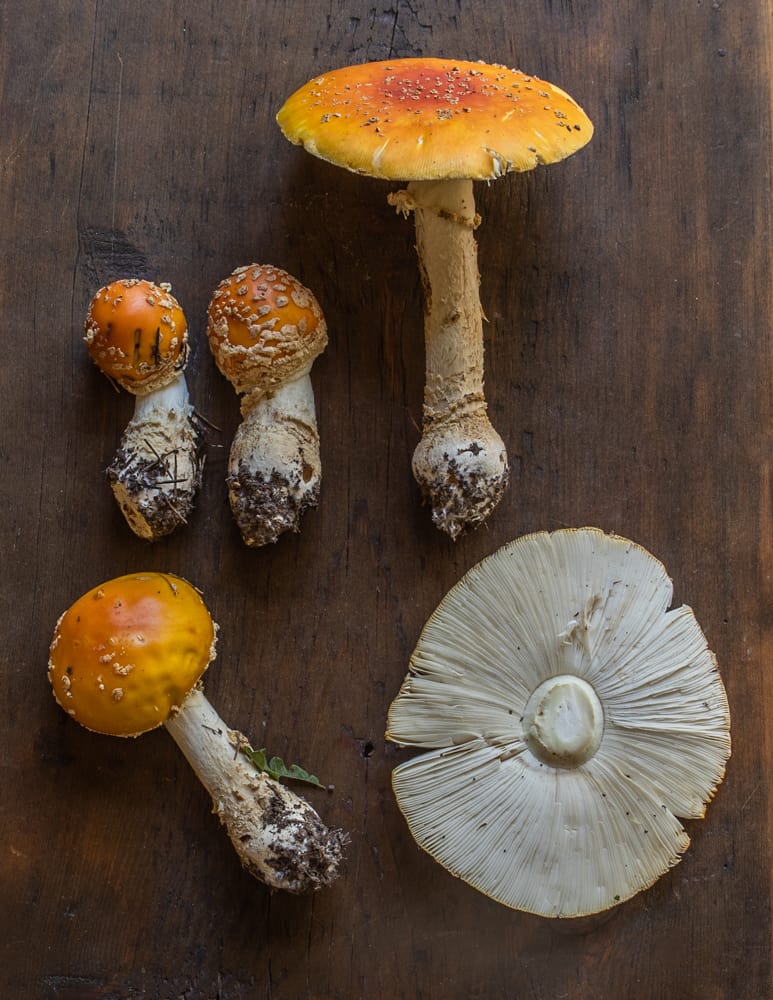 Use as a hallucinogen
The most well-known aspect of fly agaric mushrooms are their hallucinogenic properties. I'm not trying to tell anyone to eat muscaria to get high, unless you want to go to the hospital. But, as I have a bit of experience in the area and other websites tip-toe around it, I'm sharing what I know.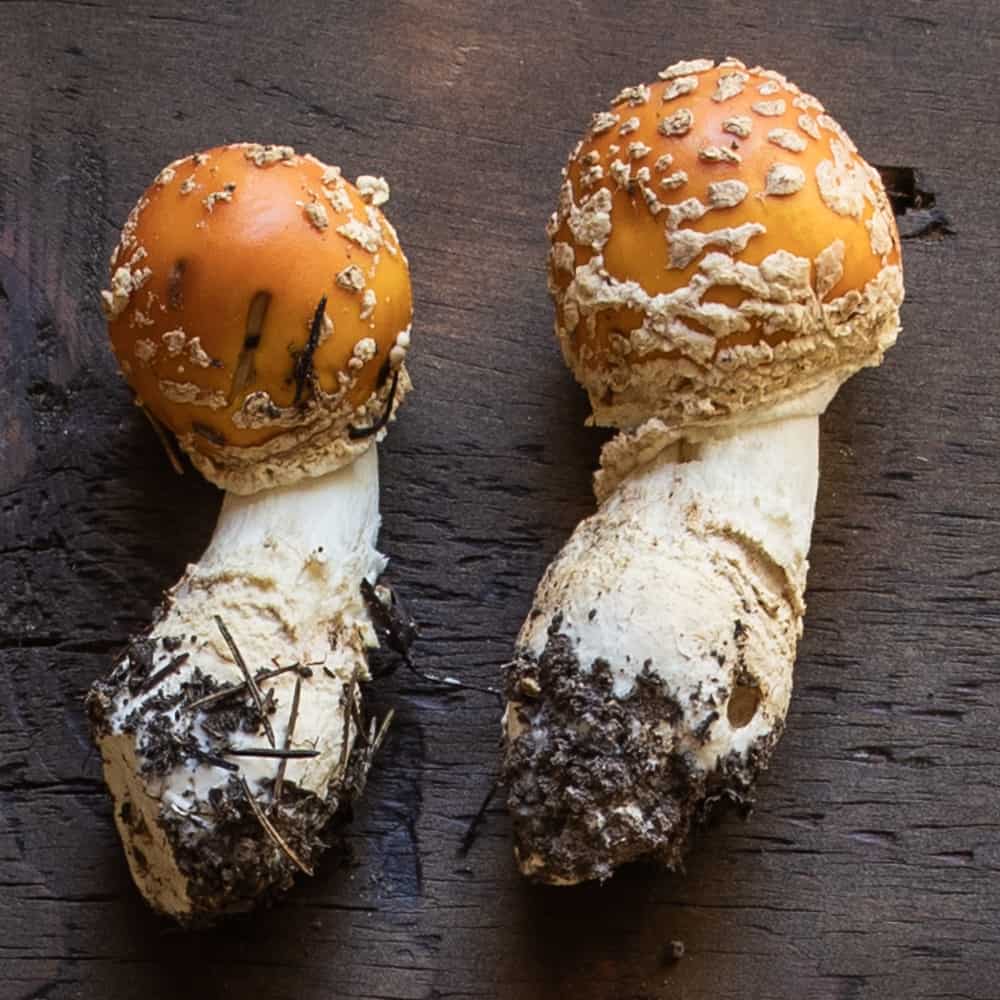 Muscaria is labeled as a poisonous mushroom or even deadly in most field guides. This is probably due to the death of Italian Count de Vecchi in the United States (link at the bottom of the post to that) and the number of poisonings and occasional deaths that occur from consuming it for a hallucinogenic experience.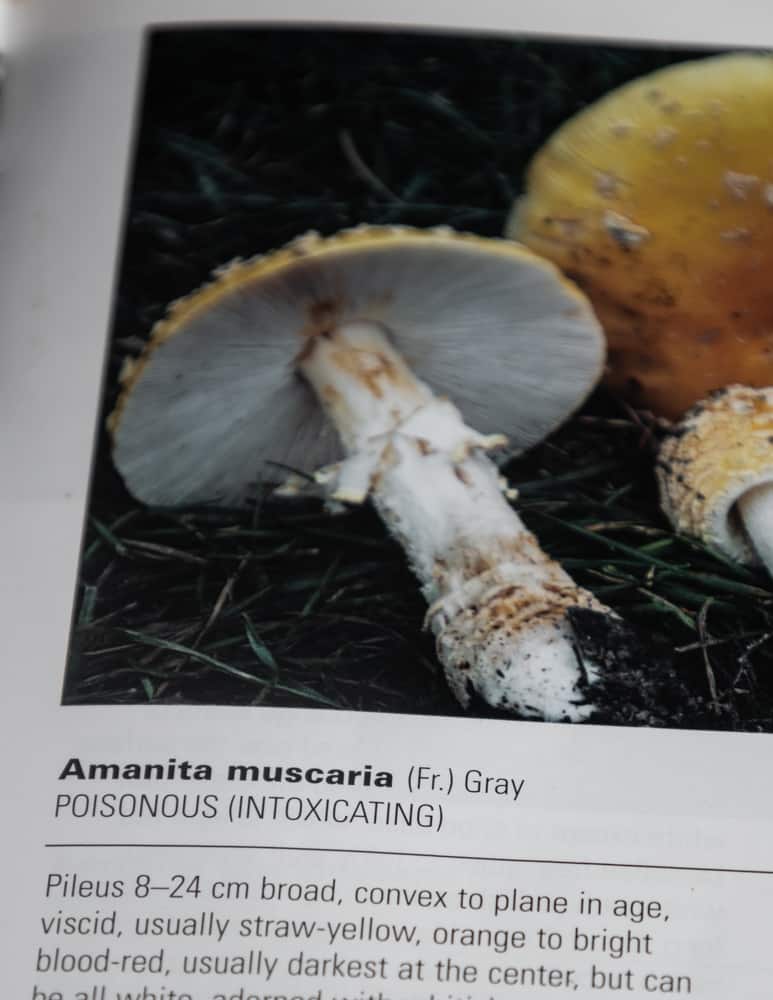 Most people I know that have taken muscaria say it feels like you're drunk. I've never used it personally, but I know a couple people that do. Muscaria are very different from common magic mushrooms, and should be treated with caution.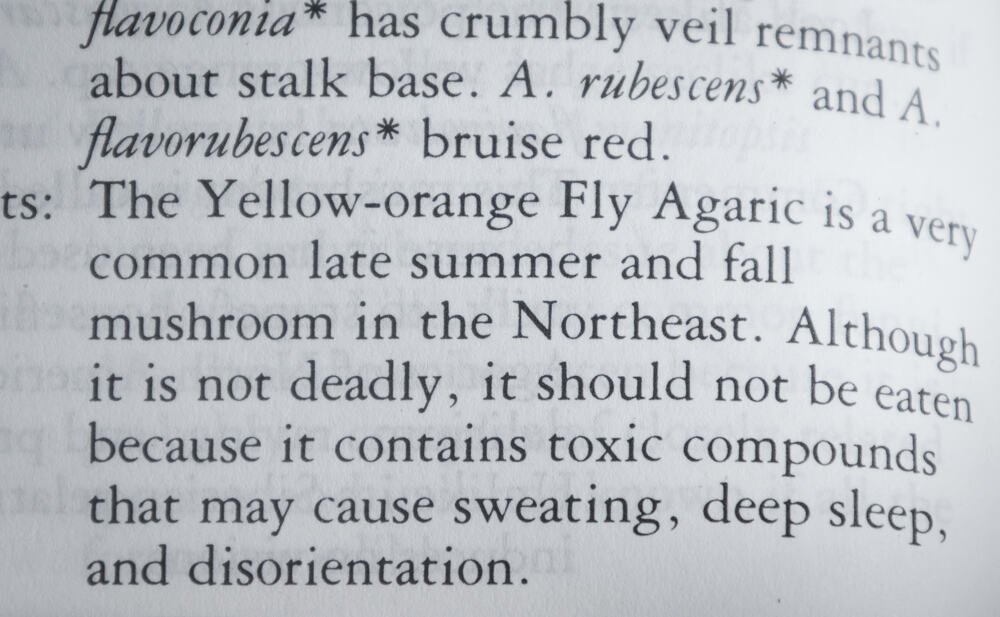 Eating too many muscaria caps can also be fatal, and as mushroom foraging is gaining in popularity, it's something that will probably continue to increase as more people discover the hobby.
A fatal dose of muscaria has been said to be 15 caps, dried or fresh, but the size and weight aren't usually specified. To make things more risky, the compounds are thought to vary in concentration between collections. My friends in the mycological community have told me spring mushrooms can contain much more muscimol than fall mushrooms.
For more on poisonings from ingestion of fly agarics, see the 30 Year Poisoning Study by the North American Mycological Association at the bottom of this post.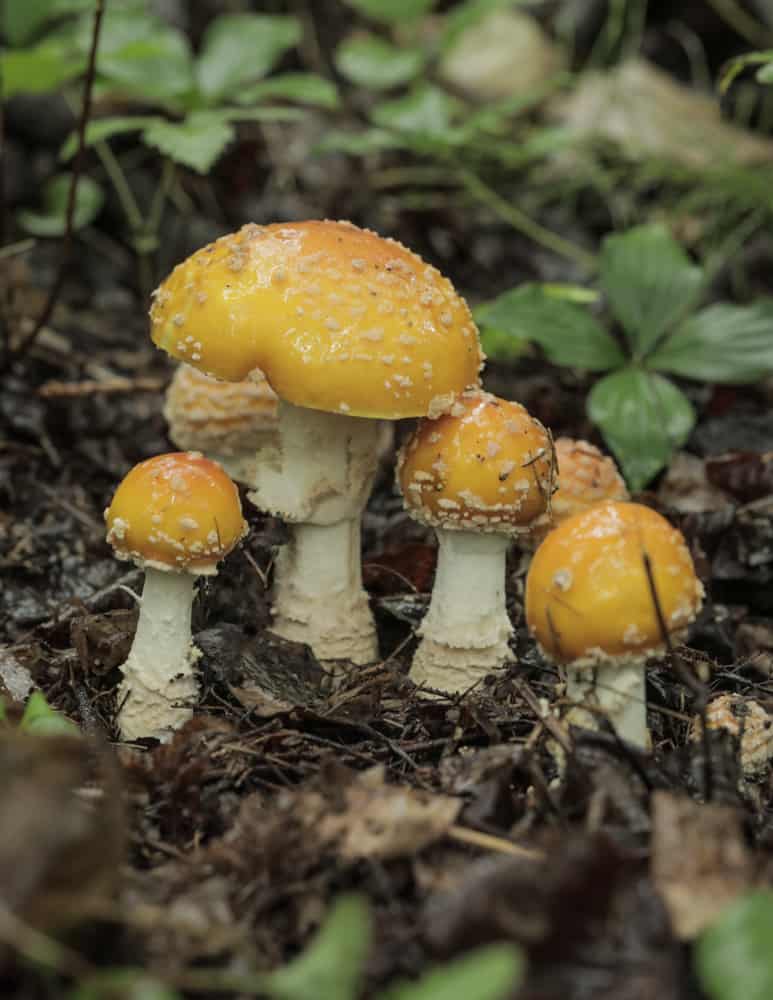 Preparation
To prepare Amanita muscaria as a narcotic dried mushrooms are usually boiled in water and taken as a tea, or eaten dried as for psilocybin mushrooms like the liberty cap. Muscaria should never be eaten fresh.
I did a podcast with a man who ate fresh muscaria and his experience terrified me. Please don't do that. Some people also claim you can smoke muscaria, but that seems like an urban legend to me and most information I see seems to disagree. I wouldn't try that either.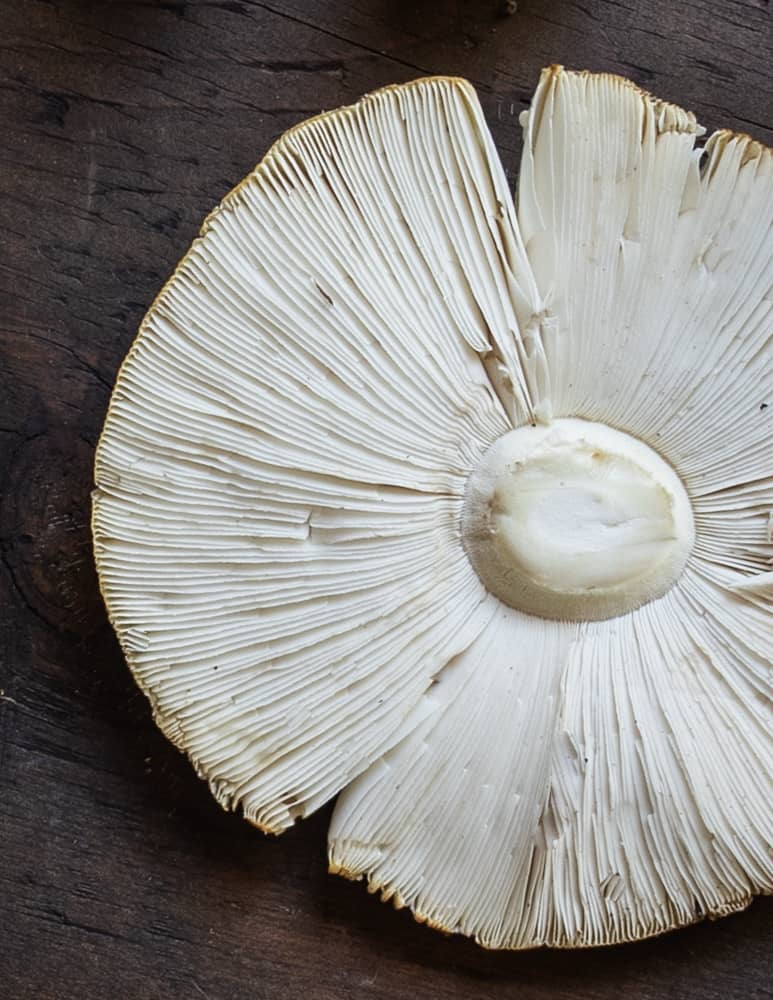 Toxicology
Fly agaric mushrooms contain ibotenic acid. When the mushroom is ingested fresh or dried, the acid converts into the psychoactive compound muscimol by losing carbon dioxide (decarboxylation).
Legal Status
Possession of Amanita muscaria or muscimol is legal in every state except Louisiana as of this writing. As a young mushroom-hunting line cook who needed some extra cash, I can also tell you that dried muscaria is sold under the table in Wiccan and alternative religion stores across the United States every year.
To dry the mushrooms for sale or consuming they can be treated like any other mushroom. Rinse and spot clean the mushrooms if needed, then cut into slices and dehydrate at 145F (high setting) until crisp and bone dry and stored in a pantry. Dried mushrooms appear to lose their potency over time.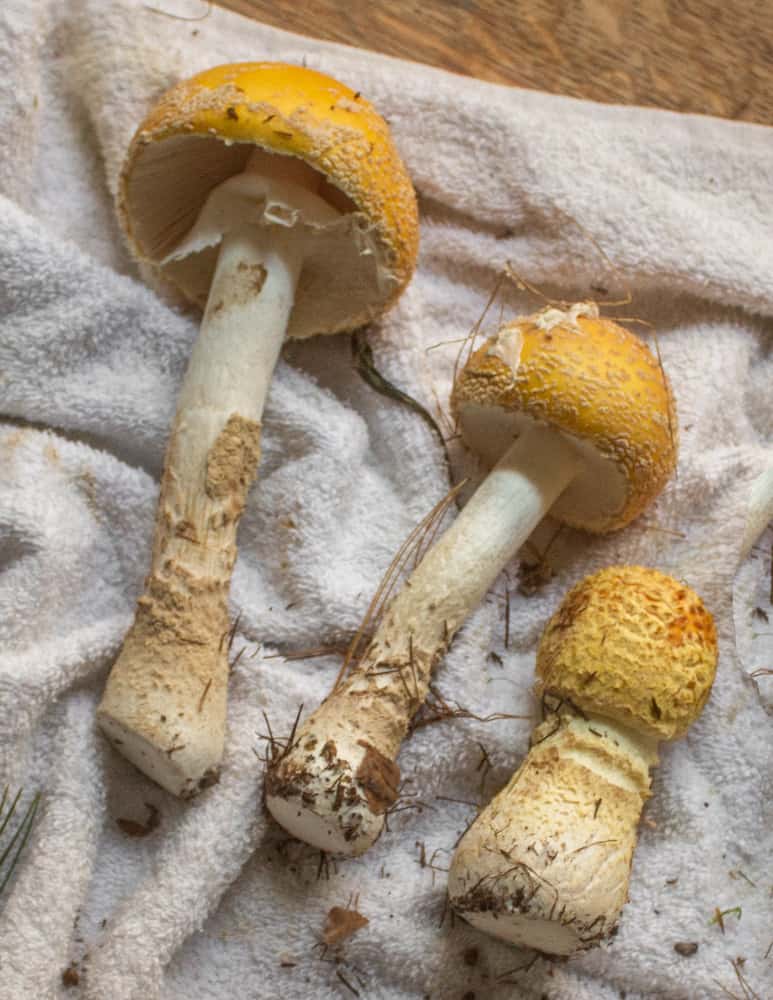 Cooking
Besides being a potentially toxic hallucinogen, muscaria is edible and a documented, traditional food in Japan, although the tradition is only said to be found in a small area around Ueda. The mushrooms are boiled to detoxify the psychotropic compounds, and then eaten after fermenting in brine, often in miso soup.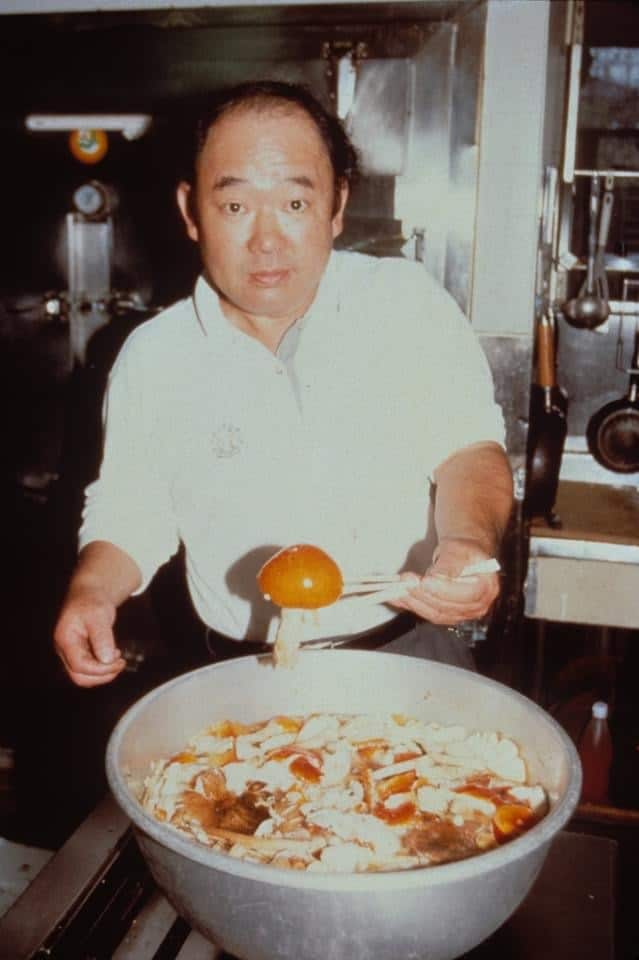 To prepare muscaria for culinary purposes, they can be cut into slices and boiled. Some boil it twice. Mycologist David Arora was the first person I heard of who showed this to other people, and I've cooked and eaten a good number of muscaria inspired by his research.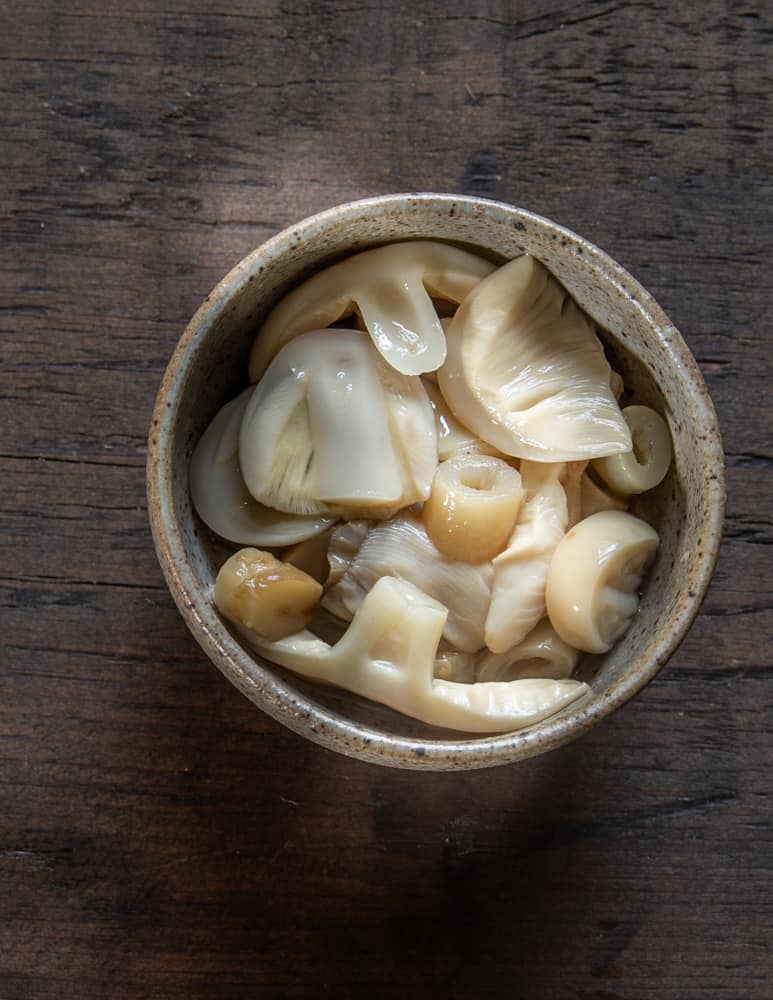 The fermented muscaria I've made were great in miso soup. If you want to know how to make the mushrooms safe to eat, there's a link below. This could be potentially dangerous and should only be attempted by skilled foragers who can identify amanita mushrooms.
Look A Likes
References
A Study of Cultural Bias in Field Guide Determinations of Edibility Using the Iconic Amanita Muscaria as an Example
North American Mycological Society: Poisoning of Count Achilles de Vecchi
Healthline.com: Can you Smoke Magic Mushrooms?