Parsnips and their relatives like carrots are loved and cherished food plants around the world for good reason: they're relatively easy to take care of, they can be stored for long periods of time—even over winter, and most importantly, they're delicious.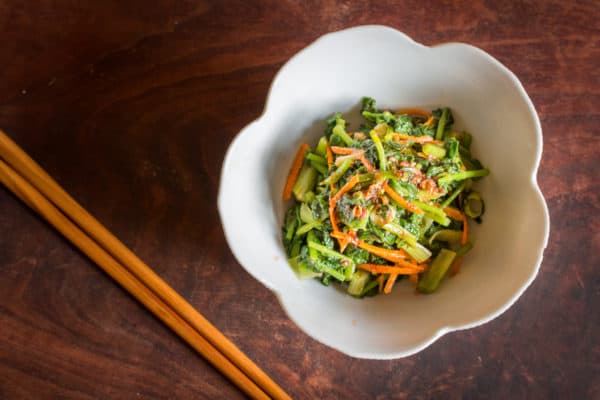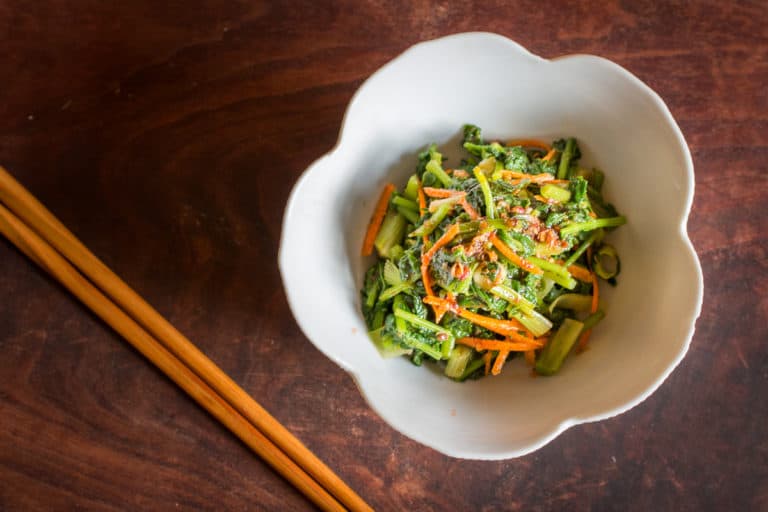 One thing no one talks about about though is that the leaves are also edible. For a long time I thought carrot leaves were basically food for rabbits and nobody else. The leaves are a little tough fresh but after reading Georgia Friedmans book Cooking South of the Clouds I couldn't help but try her recipe for Szechuan carrot leaf salad.
Blanching: the key to cooking carrot, fennel, and parsnip greens/leaves
After a brief blanching and chopping the leaves get tender and the strong herbaceous flavor gets mild and pleasant, especially after being doused with a touch of aggressive dressing made from soy sauce a touch of vinegar or lime juice garlic hot sauce and Szechuan peppercorns (of course I had to use some my local Xanthoxylum / prickly ash berries / wild Szechuan peppercorn stash). After that I never thought of carrot leaves in the same way. When parsnips season came around the next year I had to try the same preparation with parsnip leaves, and wouldn't you know it, it's just as good, if not better than the carrot version.
The rash: be mindful handling raw parsnip greens
The only real difference that is worth mentioning, and that definitely needs to be mentioned, is that you need to be mindful of handling wild or garden parsnip greens fresh. Parsnips and many of their relatives like cow parsnip and other plants in the genus Heracleum (e.g. giant hogweed) have compounds in the juices of their leafy green plant parts that can cause photo dermatitis, the famous "wild parsnip rash" when the sap of the green leafy parts hits sweaty skin and is exposed to the sun. To be clear, both wild and garden parsnip greens can have this effect.
Now, I've had the parsnip rash a number of different times, the worst case being a full face palm on my face before I shot a video, and I can tell you, it's unsightly, although mine were never painful. Even so, to this day I still don't feel the need to use gloves while handling the plant, but I am very mindful not to touch my face or other parts of exposed skin while I'm harvesting or working with any leafy green parts.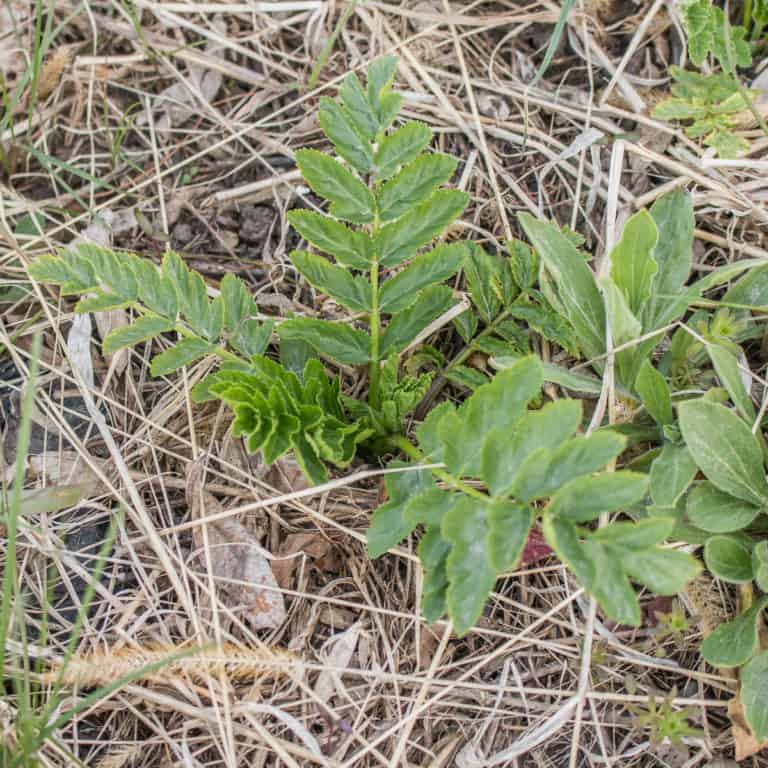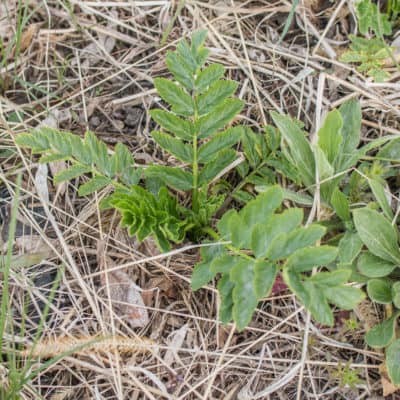 If it's your first time working with the greens, you may want to wear gloves as a precaution, outside as well as in the kitchen, until after the plant is cooked. Don't let that scare you though, these are a great, widely available leafy green to cook, and I wouldn't be sharing them if I didn't think it was totally approachable to the average person, as well as good to eat.
The flavor of the parsnip leaves themselves is worth mentioning a bit too. Carrot leaves have a slightly grassy, carroty taste to them. Parsnips have a more pronounced, herbal flavor, but, unlike their cousins in the Heracleum genus, the flavor is much more subtle, and after dressing, you might be tempted to say they're parsley, or something similar. By comparison, cooked cow parsnip leaves prepared the same way might be a little strong tasting for some people. After mixing with a bit of the dressing though and especially a drizzle of delicious roasted sesame oil, the flavor melts into the background and it's barely noticeable.
If you haven't tried them, and you have some parsnips leaves available, do you self a favor and give it a try, and if you don't have the ingredients to make a variation of the Szechuan dressing outline below give it a shot with just lemon juice and some good olive oil and salt-- I can pretty much guarantee you'll think twice about throwing them in the compost next time you harvest wild or garden nips.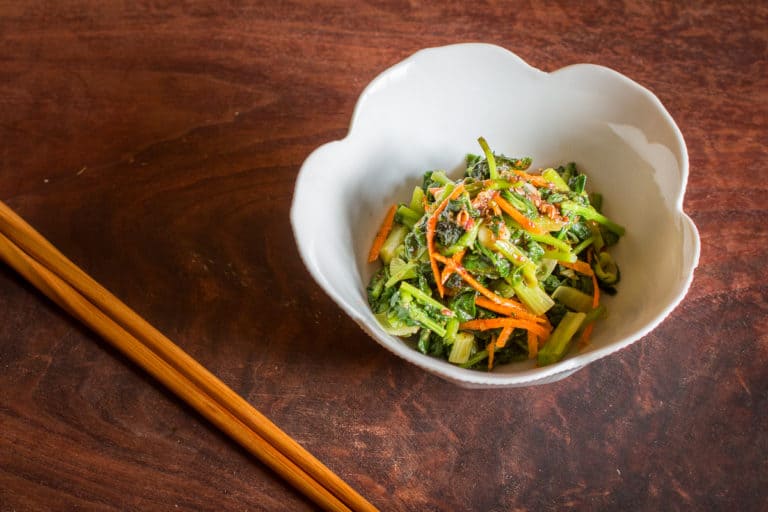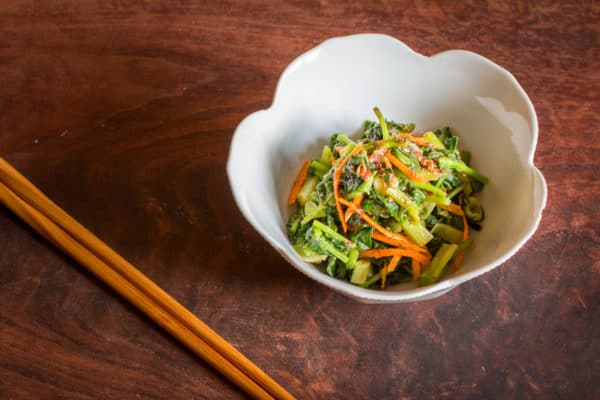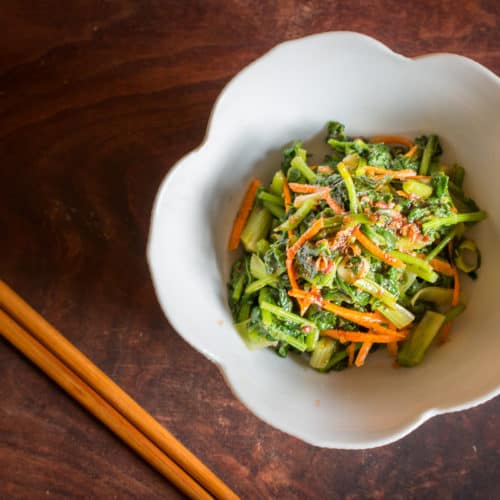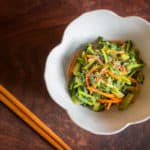 Print Recipe
Szechuan Wild Parsnip Leaf Salad
A Szechuan-inspired salad of cooked wild parsnip leaves
Ingredients
1

lb

parsnip greens

carrot or fennel greens can be substituted

1

small carrot

grated, to garnish

Toasted sesame seeds

to garnish, optional

Dressing

Ingredients

¼

cup

soy sauce

2

Tablespoons

fresh lime juice

¼

teaspoon

grated garlic

¼

teaspoon

grated ginger

2

teaspoons

sriracha or your favorite hot chili sauce

½

Tablespoon

fish sauce

Toasted sesame oil

to taste

1

teaspoon

ground dried Szechuan peppercorns
Instructions
Mix the ingredients for the dressing except the sesame oil.

Blanch the parsnip leaves in lightly salted water until just tender, about 1.5 minutes, then drain and refresh in cold water. Squeeze the cooled parsnip leaves dry, then lay them out, and cut into roughly ½ inch pieces.

Toss in a bowl with the grated carrot just as a garnish—you don't need a lot.

Toss the greens with the dressing to taste (you probably won't need it all) then the oil, double check the seasoning and adjust as needed, then serve.