I've been really excited to work with angelica stem in it's fresh state this year. It's flavor is so interesting and powerful. The problem is there really are no culinary resources online where I can scroll or look up angelica recipes.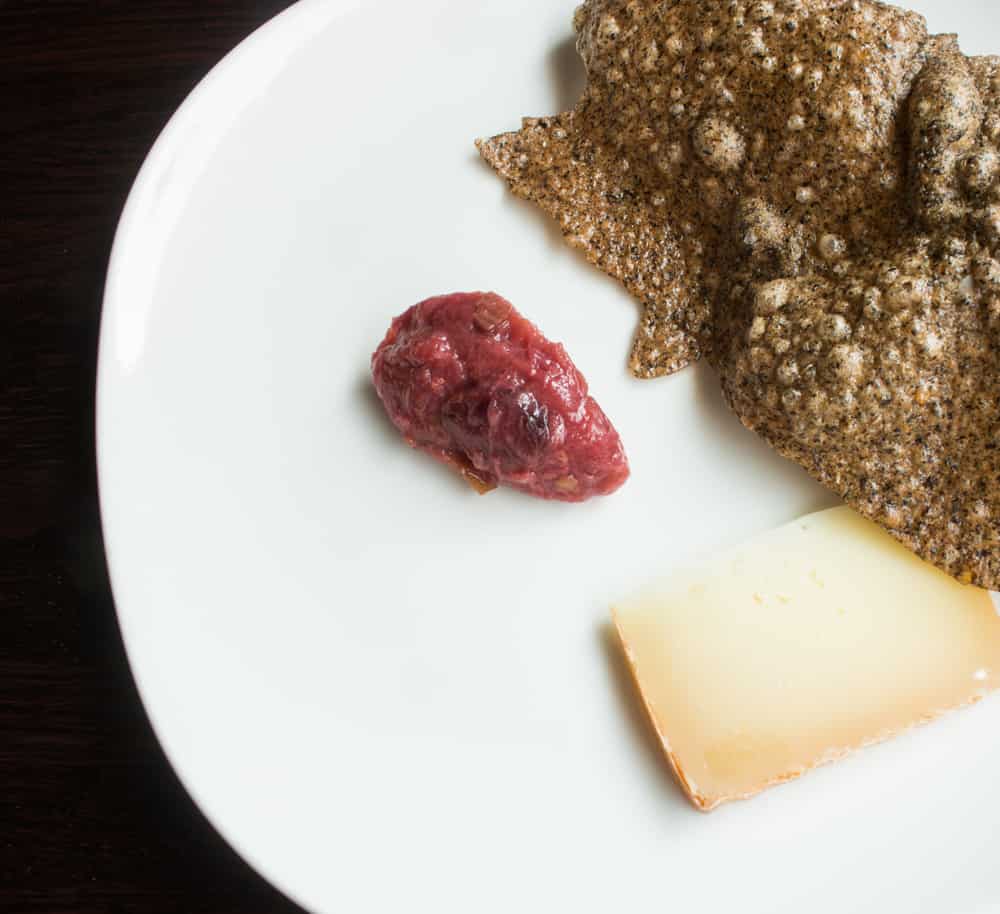 I know I wanted to use it in desserts though, especially some sort of a peach crumble or crisp, but stone fruit is a ways away. Local rhubarb is available though, and I thought It would be fun to try playing with the two together.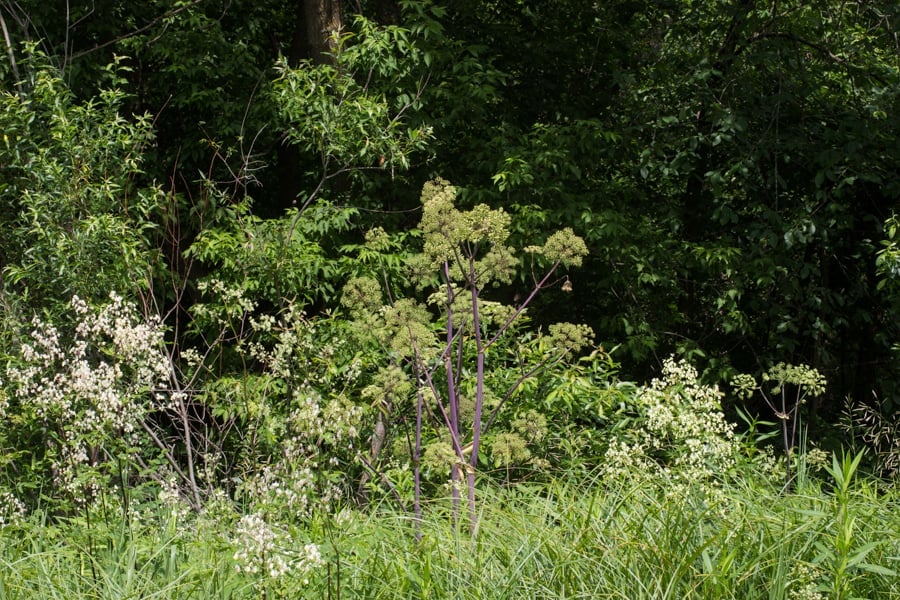 We were starting to run low on chutneys and garnishes for our cheese plate at the restaurant, so I started out making a small batch of compote, cooking the rhubarb down with vinegar and sugar to preserve it. My thought process being that if the flavors melded nicely I could re-engineer it for a dessert, and kill two birds with one stone.
It took a week but I got some spare time to play with the dessert version, basically all you do is remove the vinegar from the mixture. I'm featuring the compote on the dessert for the upcoming Slow Food Minnesota dinner this coming Sunday at Piney Hill Farm.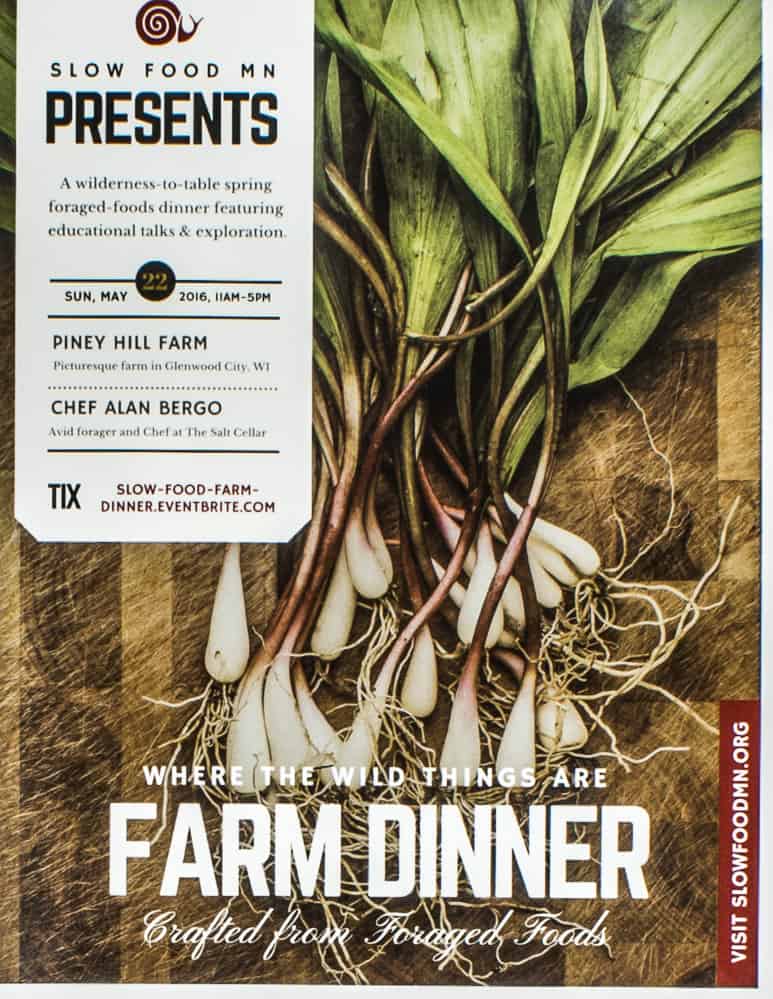 If you've never tasted angelica, and would like to, follow the link here to the event page, the dinner is about at capacity, but I have enough prepped out to serve extra. After the meal I'll be giving tours of the farm and talking about what's in season and hunting wild food in general. Here's a link to more info on the dinner.
Well let me tell you, when I tasted it, it sent shivers down my spine.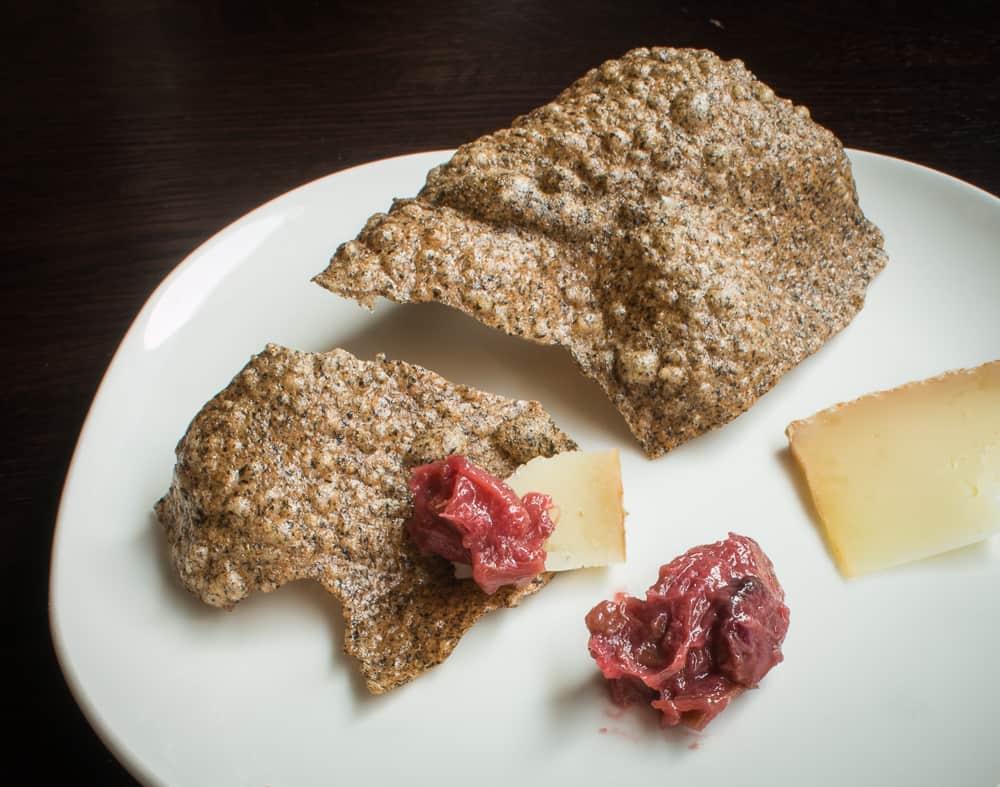 With my signature wild rice crackers and semi firm sheep milk cheese.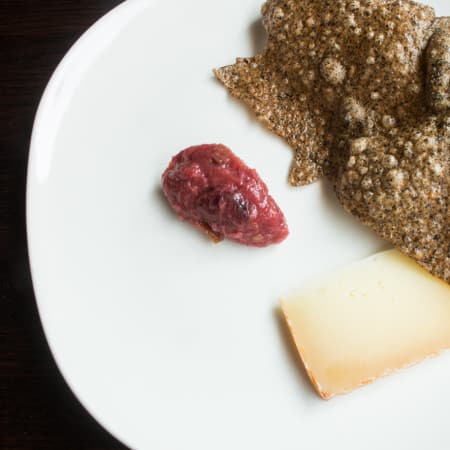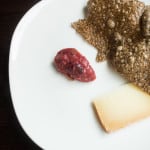 Print Recipe
Rhubarb-Angelica Compote with Dried Cherries
Ingredients
2

lbs

very red rhubarb stalks

cut into 1 inch pieces

½

cup

angelica stem

thin outer skin peeled with a paring knife then diced ¼ inch

¼

cup

dried tart cherries

optional

½

cup

sugar or honey

½

cup

champagne vinegar

Pinch

of kosher salt
Instructions
If the rhubarb stalks are mature and stringy, peel them.

Toss the rhubarb with the salt and sugar and place in a bowl for as little as 20 minutes, but preferably overnight, tossing occasionally.

Strain off the liquid from the rhubarb, then reduce on medium high heat with the vinegar in a wide pan, like a ten inch saute or sautoir until thick and syrupy, about 5 minutes.

Add the rhubarb and cook until the rhubarb gives up it's juice and is just wilted. Continue cooking until most of the juice is evaporated and the mixture is sticky and soft, then stir in the reserved angelica and quickly spread the mixture out in a wide dish to cool.

Pack the compote into an air tight container with a tight fitting lid and reserve until needed. The compote will keep for a few weeks in the fridge, it can also be frozen for long term storage.
Notes
A basic recipe. I put cherries in for texture, because they were the only dried fruit I had on hand, and because the flavor works well with the other ingredients. You could easily just make this with rhubarb and angelica though.
For the best results, make sure not to overcook the rhubarb. It will taste the best when the rhubarb retains it's shape slightly, it shouldn't be a total mushy-mash, there should still be large, tender pieces in it. To not over cook the rhubarb, you'll need the widest pan available to you. I was making this in a 20 inch saute pan. If you have a ten inch or a similar size pan for home use, you'll want to make this in small batches. 
More