Wild mushrooms make fantastic gratins, which is probably evident in that there's at least 3 separate mushroom gratins on this website. Gratin is a sort of loose word though, and each recipe I've put up is very different, since, at the end of the day, the word gratin itself just means baked.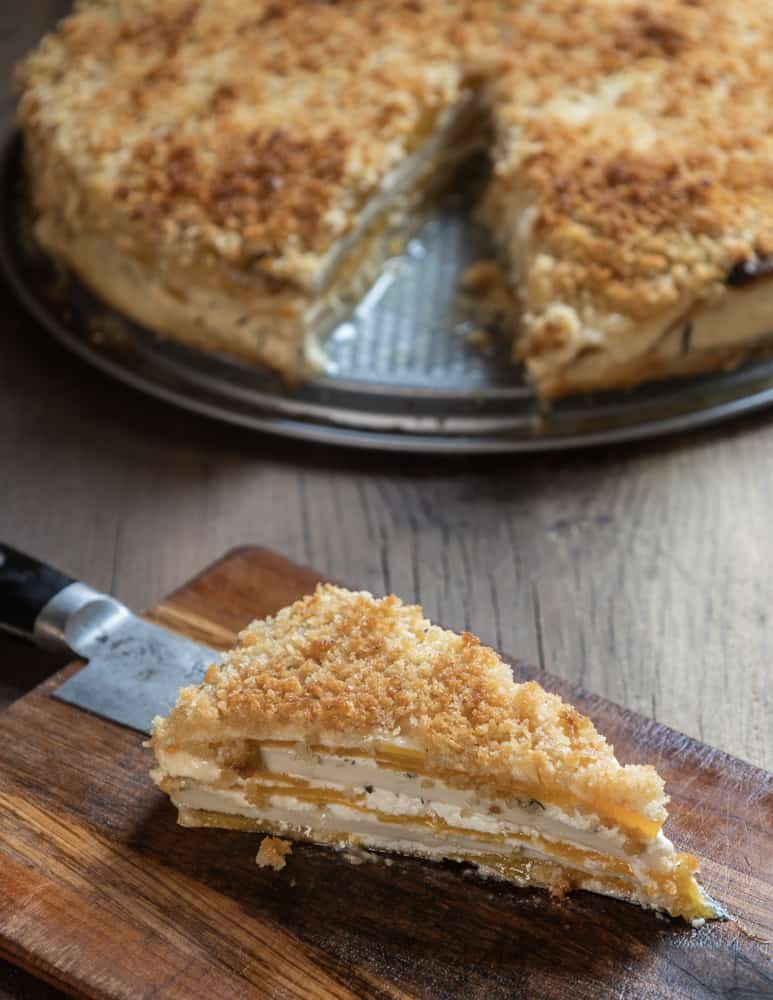 Think of gratin as a sort of French equivalent of casserole, and, just like casserole and hot dish, gratin has different permutations and regional differences, such as the tian, which is a similar dish from the South of France that is typically vegetables with no to little sauce.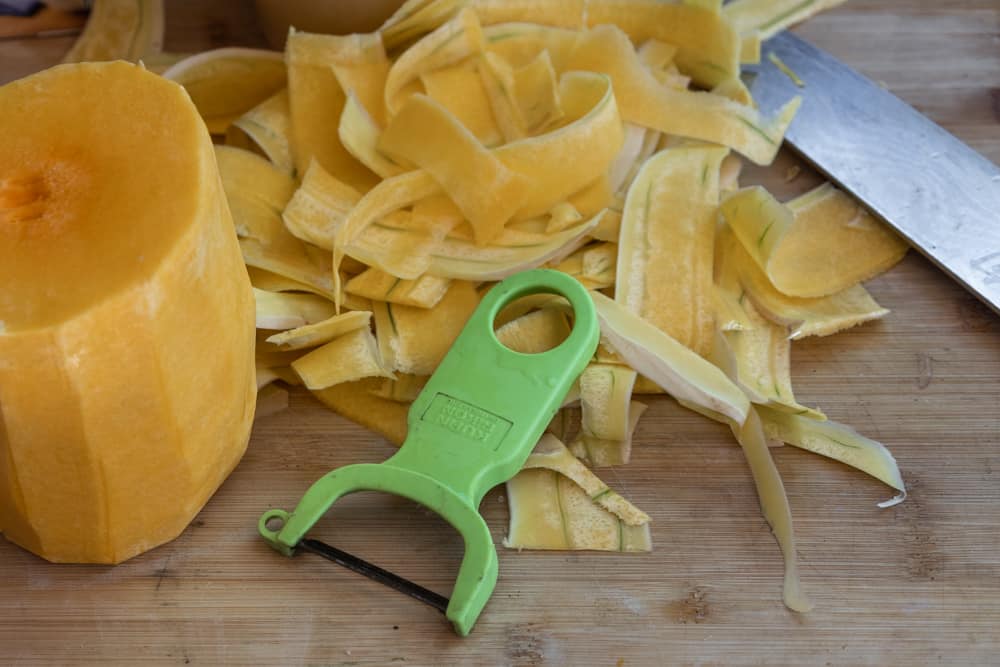 Today a very special gratin to highlight puffball mushrooms. Puffballs ability to be thinly sliced makes them really versatile in the kitchen, and I've always wanted to do a pressed gratin of puffballs and squash or potatoes, with the slices of cooked mushroom being alternated with the vegetables.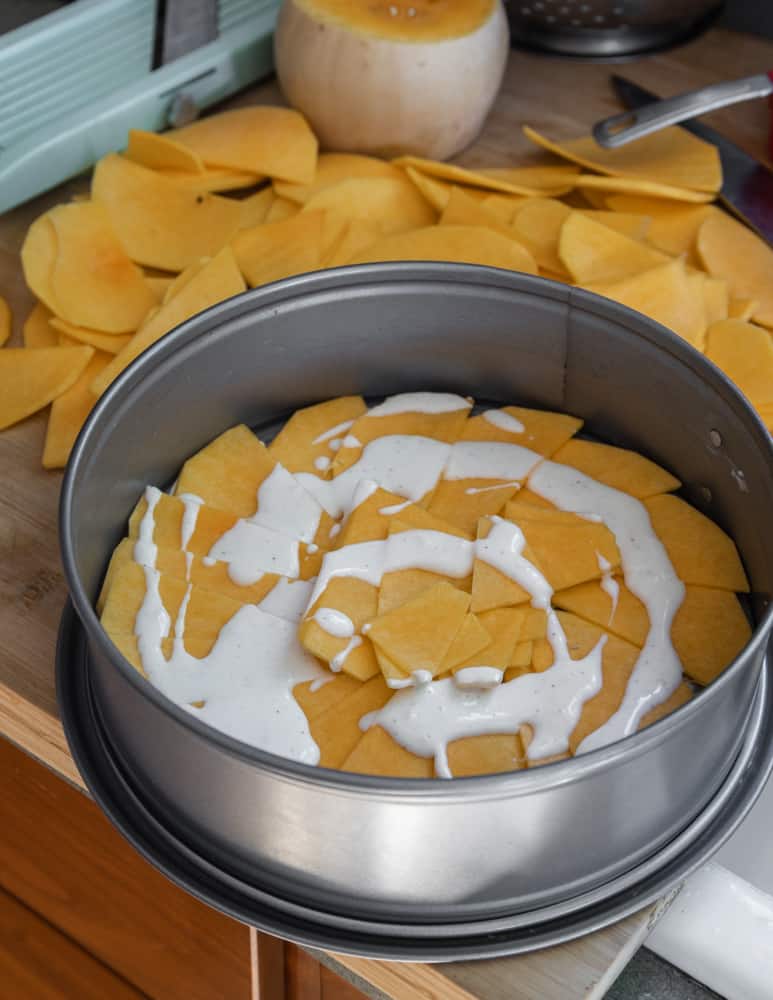 This one is the mushroom-ized version of my favorite squash gratin, that I learned from a sous chef of mine from Argentina.
Typically it's nothing more than sliced squash with goat cheese and thyme, but, as the mushrooms contain a little more water, and I wanted to make sure that the gratin was pressed and could be cut into pretty slices, I added some bechamel to help anchor things in place, which worked well.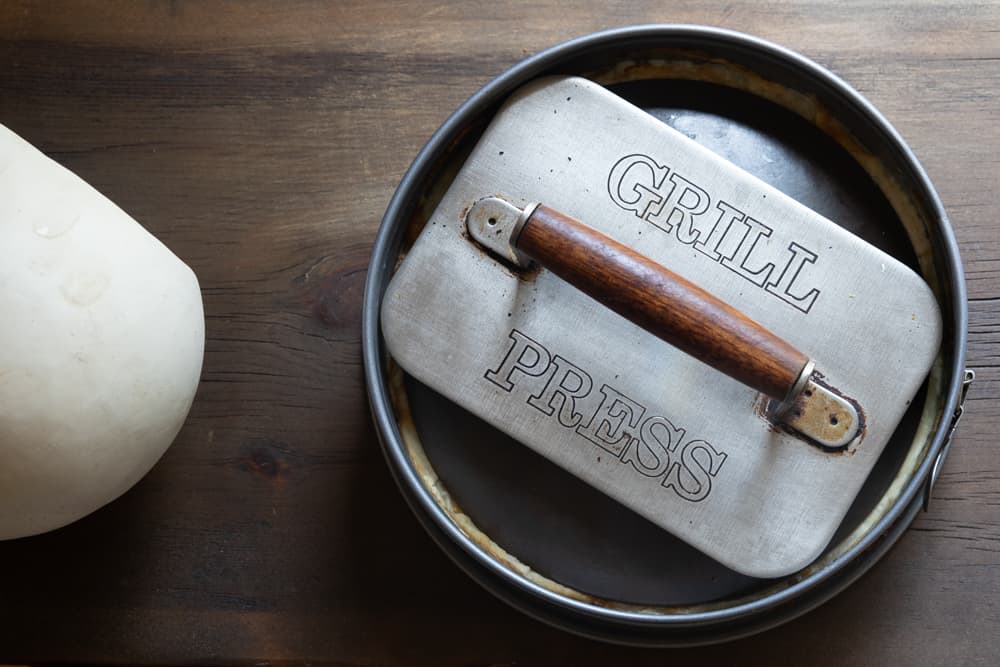 Like most gratins, it takes some time to make, but it is well worth the effort and makes a real statement. As an option, to make it even more appealing (especially to non-mushroom eaters) I demonstrate how you can serve the finished dish coated with a crispy top layer of breadcrumbs that helps add visual depth, taste and texture.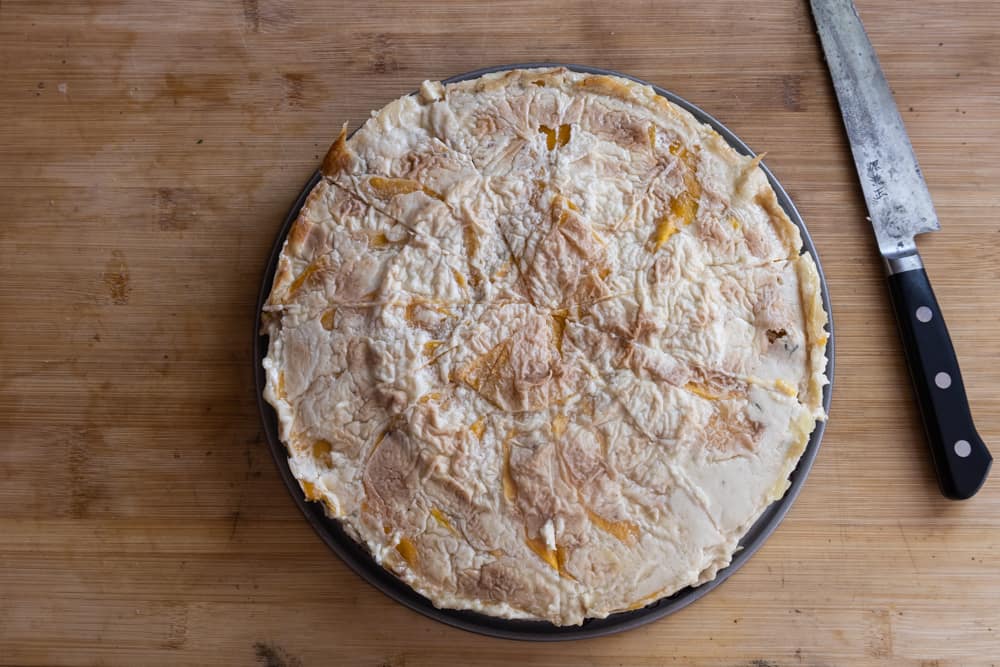 How to serve it
Gratins are super versatile. This gratin, as it can be cut into pretty slices, means that it can be a compliment to a larger meal, like a potato gratin, but you need to keep in mind that puffball mushrooms are very rich.
So, instead of serving this alongside meat, I recommend serving the gratin as the main portion of a meal. Serve it hot with a nice green salad and a few spoonfuls of your favorite tomato sauce, warmed. It can work well for brunch too.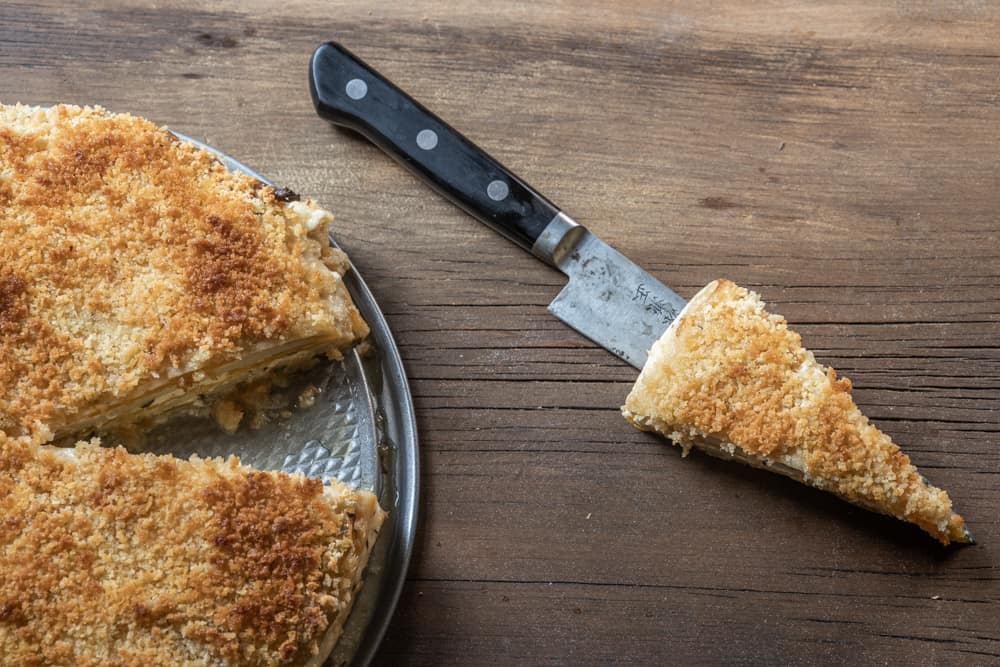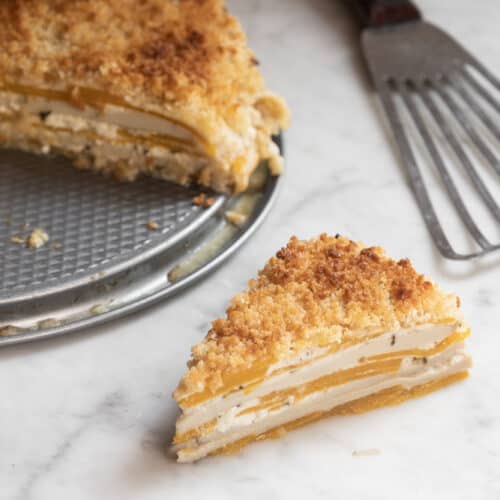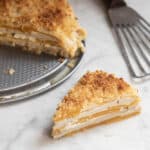 Print Recipe
Puffball and Squash Gratin with Goat Cheese
A savory, pressed cake of sliced puffball mushrooms, squash, goat cheese and herbs. Serves 8
Ingredients
Squash and puffballs
1

lb

cooked puffball slices *see note

1

medium sized butternut squash

Kosher salt and fresh ground black pepper

¾

cup

(6oz) soft fresh goat chevre, crumbled

If you love goat cheese, you can add more.

1.5

tablespoons

chopped fresh thyme
Bechamel
2.25

cups

milk

Splash of dry white wine

4

tablespoons

unsalted butter

¼

cup

all purpose flour

Fresh grated nutmeg

to taste

½

teaspoon

kosher salt
For finishing
½

cup

toasted panko breadcrumbs

½

stick unsalted butter
Instructions
Bechamel
Melt the butter and flour in a small sauce pot until foaming, whisking occasionally. Add a splash of white wine and the salt and cook for 1 minute, then add the milk, ½ cup at a time, whisking constantly between additions to prevent lumps until it's incorporated.

When all the milk is added, the mixture should be thick and bubbling. Remove it from the heat and cover to prevent it forming a skin, season to taste with fresh grated nutmeg and reserve until needed.
Squash
Peel the squash (you will want a Kuhn Rikon peeler for this), then cut the seedless part in half the long way and slice on a mandoline into ⅛th thick half moons.
Puffballs
Cut the puffball into 1 inch slices, then grill on both sides on a hot griddle brushed with butter, seasoning them lightly with salt and pepper as they cook on both sides. Set the puffballs aside on a tray, laying each slice on top of one another, until cooled. When cool, press the puffball slices firmly between a layer or two of paper towels to help remove water. Reserve the puffballs until needed.
Building the gratin
Spread the bottom of a spring form pan with ¼ cup of the bechamel, then put down a layer of squash. Season the squash lightly with salt, some of the chevre, and fresh thyme.

Next, put on a layer of cooked puffball slices, seasoning lightly with salt and pepper, and pressing it down firmly, then repeat with the chevre, thyme, and bechamel.

Go easy on the salt, but don't forget it. Repeat this process two more times, so that you have two layers of squash and puffball, then, finally top with a layer of squash, spread it with bechamel, and bake at 350 F for 1 hour. Allow the torte to cool, then put a flat plate on it, top with a weight, and refrigerate overnight to help it set and compress it.
Serving
To portion, unhinge the outer ring of the spring form pan, then, using a sharp chefs knife, cut the torte into wedges. Cover the top of the sliced, but still whole torte with breadcrumbs, top with thin slices of cold butter all over, then bake for 30 minutes at 350 F, or until hot throughout. To brown the crumbs, turn the broiler on for the last few minutes, keeping the torte on the bottom of the oven, until the top is nicely browned. Serve.
More