If you can get your hands on some, my paw paw cheesecake recipe needs to be on your list of things to make. It's a recipe from one of the most talented pastry chefs I worked with. His cheesecake was the first thing I ate made with paw-paws. It takes some work, but the finished product is fantastic.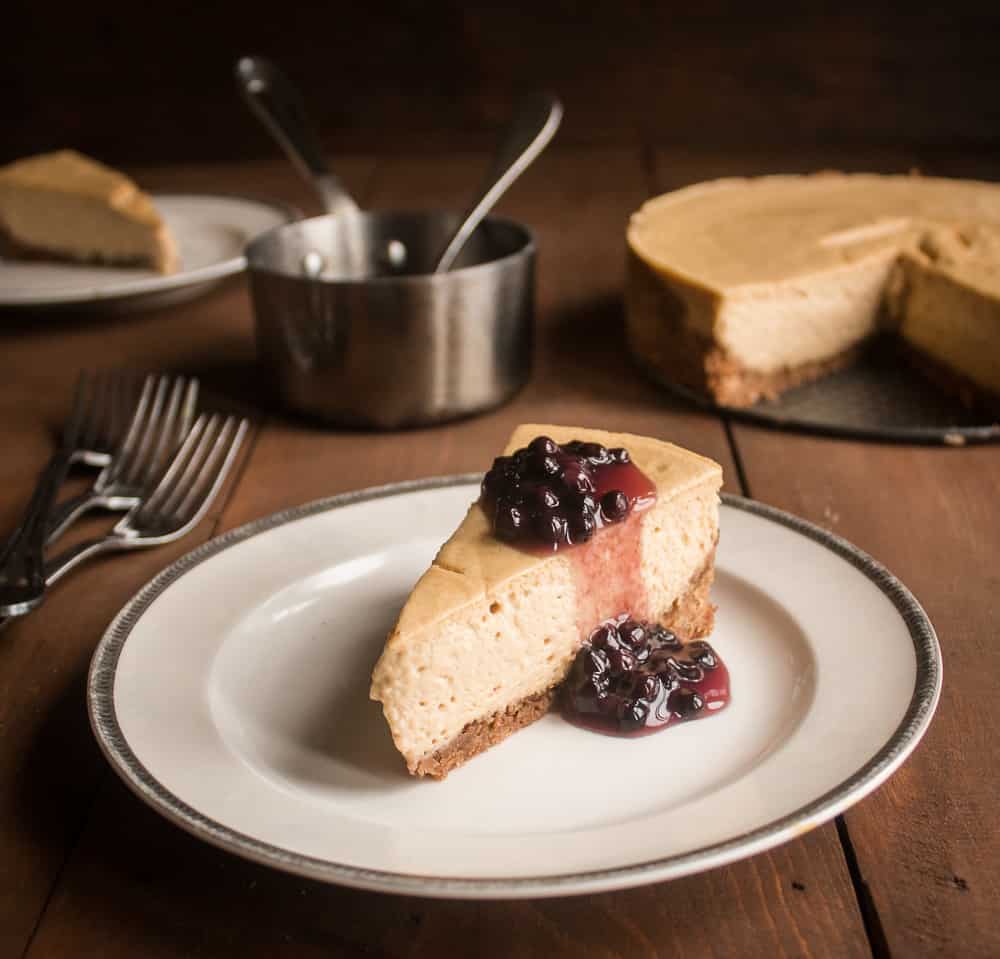 The paw paw's fruity flavor makes it a natural thing to enjoy in cheesecake form as they pair especially well with dairy, and really could be used in anything with a creamy texture, like a pudding, custard or ice cream. It's also necessary to cut the flavor of the paw paw a bit as I do here with cheese, when eaten raw they can have a slightly bitter note.
The inside of the paw paw and the presence of the very large seeds means what you get is a bunch of stringy, sticky pulp after cleaning. With this funky texture, I like to puree paw paw fruit for use in cooking.
The favor of a wild banana-mango
The flavor of paw paws is really rich and tropical, almost like a banana-mango. Its hard to believe that it is the largest indigenous fruit in the United States. I always thought that they had to be grown on specialty farms, but it turns out that they grow wild on the east coast. A couple months ago I started running across recipes for wild-crafters that had discovered these forgotten fruits again.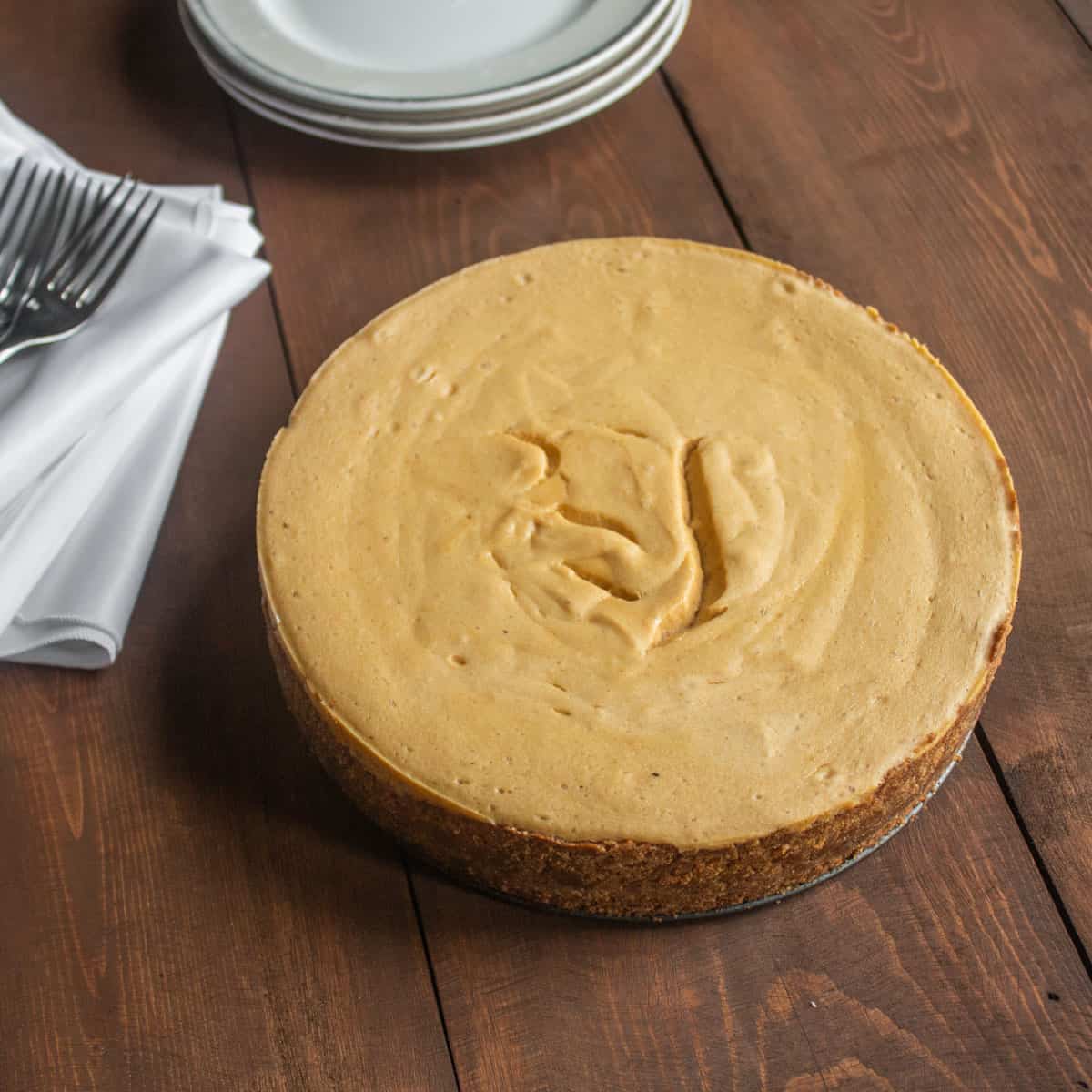 In Eastern America, there are apparently about 8 different varieties of paw-paw that grow, I have cleaned and processed every one, and they are pretty fascinating. Each type has subtle differences, mostly in the flavor and color of the flesh. I remember when processing a bunch last year that some flesh was a dull yellow, some extremely vibrant yellow, and some others varying shades of orange.
The flavor of the different varieties seems to range from slightly bitter to intensely custardy and sweet. For consistency reasons, the paw paws are pureed together en masse, and then used for cooking.
Ordering your own paw paw puree
Most likely if you order some online, you will probably just receive one species though. Paw paws can be ordered online anytime from Earthy Delights, I would recommend experimenting with the frozen pulp they offer first, since it would involve much less work as far as cleaning the paw paws, which can be messy/sticky.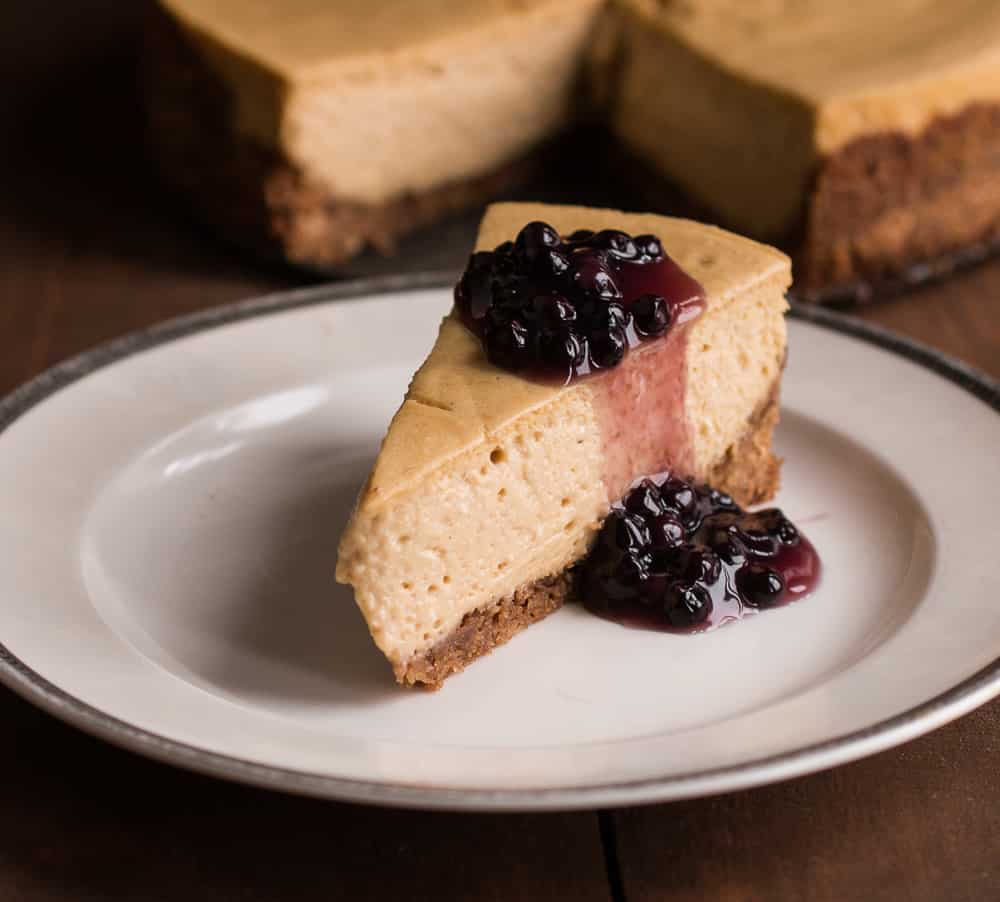 Garnishing and serving
This is just a simple recipe for cheesecake. When serving in a restaurant, I would garnish it with something crunchy (the black walnut crumble takes the place of the crust here) and maybe an acidic, fruity sauce, to give it some zip and play down it's richness a bit.
Here I garnished it with a sauce made from wild blueberries and a few leaves of fresh wild mint. It would be just as good with some simple strawberry or raspberry preserves.
Individual vs large cheesecakes
Originally, this recipe made small cheesecakes in ramekins, which are easier and faster than making the real deal, which takes time, skill and patience.
But, eventually I wanted to adapt the recipe to make a big, beautiful, and most importantly, perfect cooked cheesecake. The key to success is steaming the cheesecake by cooking it in a water bath. Read the recipe closely to understand how that's done in a springform pan.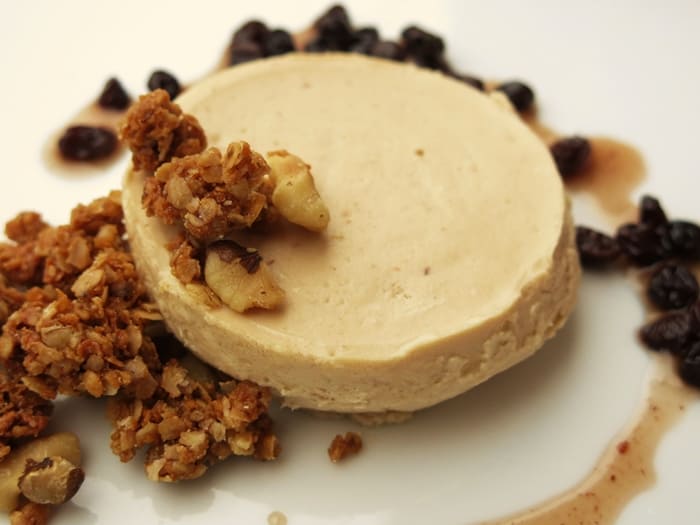 How to make individual, small cheesecakes
If you attempt the big one, it's worth it. If you don't have the time or patience, the individual version is good too.
To make individual cakes, just make the filling as directed, then fill ramekins with the filling, bake in a tray or pan lined with a towel, with water coming up at least halfway of the ramekins, cook gently until just barely set, cool, and turn them out, garnishing with something crunchy like toasted nuts or seeds, granola, fruit preserves, etc.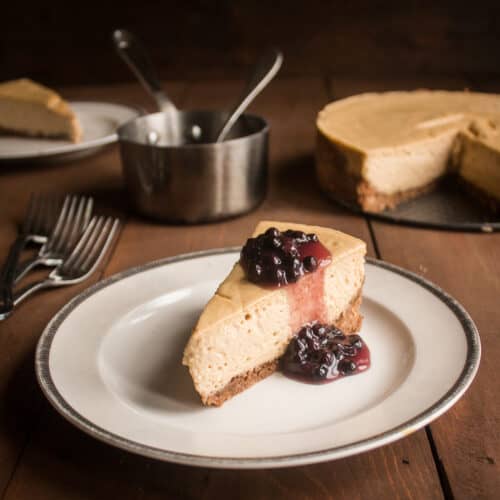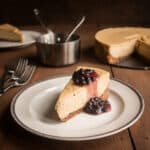 Print Recipe
Paw Paw Cheesecake
The best paw paw cheesecake you'll ever have. Yield: 1 8 inch springform pan, or roughly 12 servings.
Equipment
Stand mixer, 8-9 inch springform pan, roasting pan or another larger pan the springform pan can fit on/into.
Ingredients
Filling
2

cups

(1 lb) paw paw puree

1

lb

high quality cream cheese

¾

cup

sugar

Zest of half a meyer lemon + 2 tablespoons juice

or substitute fresh lemon juice

2

large eggs + 3 yolks

at room temperature
Black Walnut-Graham Crust
½

teaspoon

salt

5

tablespoons

unsalted butter

¼

cup

sugar

1.5

cups

graham crumbs

(roughly 12 crackers)

½

cup

finely chopped black walnuts

or regular walnuts

½

teaspoon

fresh ground cinnamon
Instructions
Crust
First bake the crust. Preheat the oven to 350, then melt the butter and mix with the graham crumbs cinnamon, salt, and the ground walnuts.

Press the mixture into an 8 inch spring form pan, or square baking dish, then bake for 12-13 minutes, or until lightly browned.

Cool the crust while you prepare the filling.

For the filling, beat the eggs, yolks and sugar with a whisk in a stand mixer until light and doubled in volume. Meanwhile, puree the cream cheese and the paw paw puree in a food processor until smooth.

Add the paw-paw cheese mixture to the whipped eggs and continue mixing with the whisk attachment for 15 minutes, then fold in the lemon juice and zest, and pour into the cooled crust.
Cooking / Steam-Baking *Read thoroughly*
Put a large pan filled with hot water on the bottom tray of the oven, and put the cheesecake on the middle rack.

Pour hot water into the pan to come nearly up to the spring form pan, then put the cheesecake into the pan, uncovered.

Bake at 300 F for 70-80 minutes, making sure to check on it regularly at the end.

The cheesecake needs to be appear slightly under-baked, and should giggle gently in the middle. If you've cooked a custard before, this will be familiar.

Turn off the oven, and allow the cheesecake to continue cooking, uncovered, until room temperature, then remove, and refrigerate until needed, uncovered.

The cheese cake can also be cooked ahead and frozen, then thawed.
Notes
You can also bake this as individual cheesecakes in ramekins.