Ox eye daisies (Leucanthemum vulgare) are a common weedy wildflower, and a versatile wild food every forager should know. Today I'll share what I know about identifying, harvesting and cooking with this special edible flower that doubles as an herb.

Also known as the dog daisy or moon daisy, Oxeye daisy is native to Western Europe and Eurasia. As the name implies, these are in the daisy family, making them related to dandelions and sunflowers.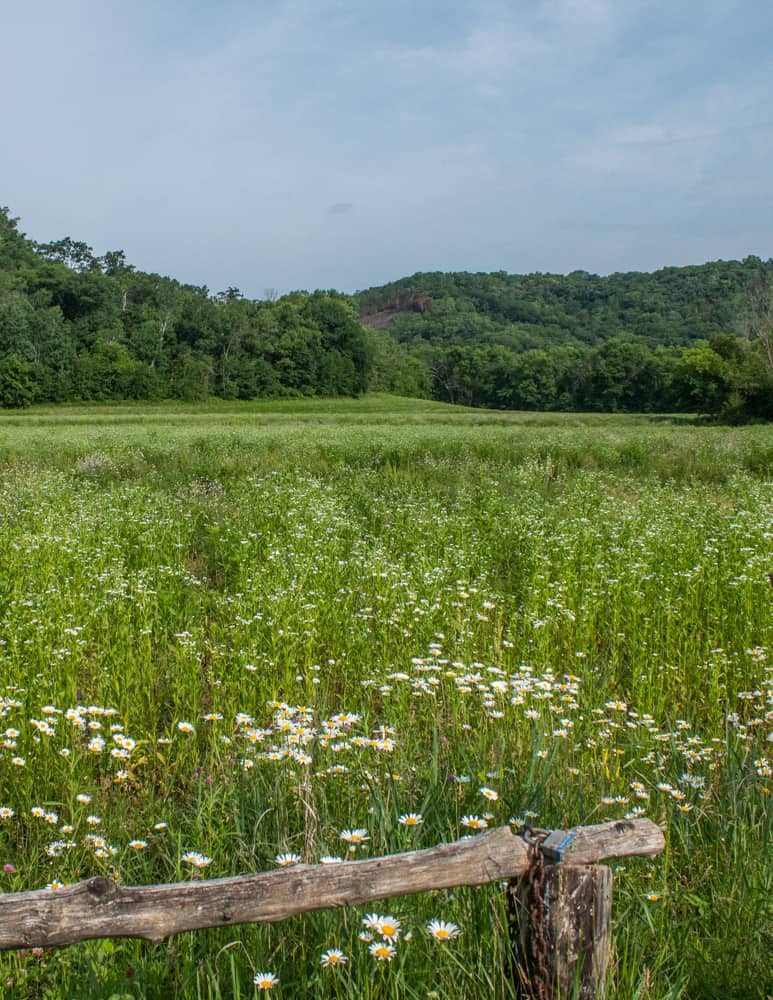 After it's introduction, the plant spread rapidly through North America and is now seen as a weed. I see it around gardens and disturbed areas. It's also common on the edges of fields and forests where it thrives in full sun.
Identification
The plant starts the year as a basal rosette with scalloped leaves that have rounded, irregular teeth. Eventually the plant produces a flower stalk with large, white petalled flowers. It's easy to identify and sticks out like a sore thumb when the flowers are in bloom.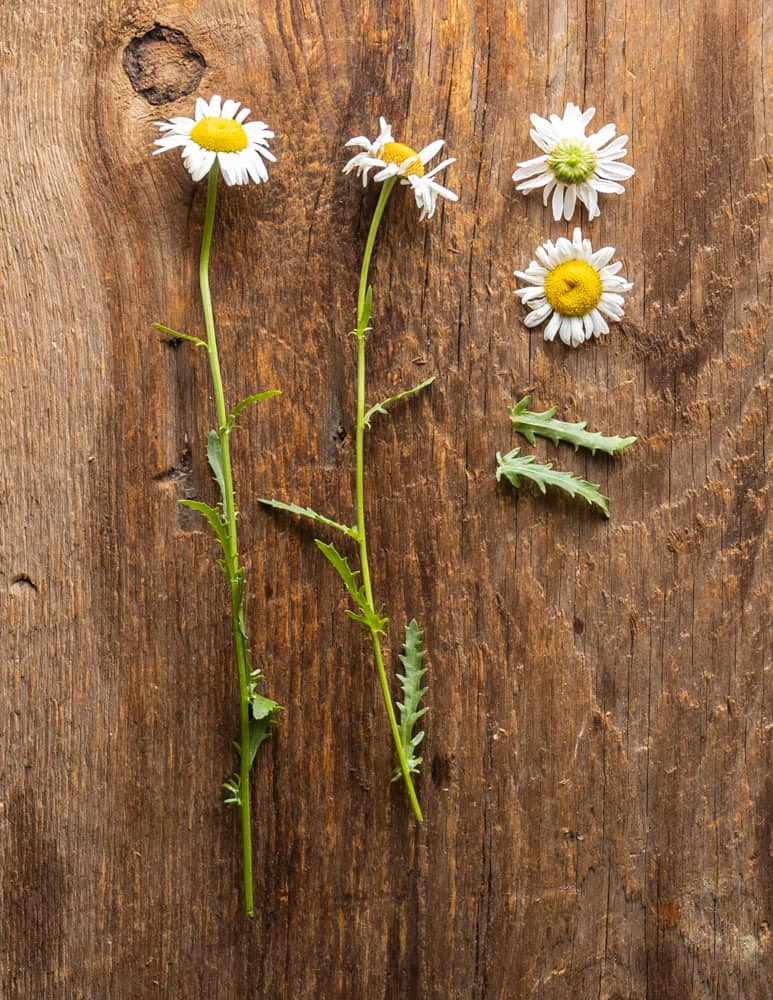 Look a likes
Daisy fleabane is really the only look a like to oxeye daisy I know. The plant might be poisonous consumed in large quantities. But, putting a few daisy fleabane flowers in your salad by accident isn't going to hurt you. I've even read about foragers in Switzerland going out of their way to harvest the small composite flowers.
Compared to oxeye daisy, daisy fleabane has flowers that are much smaller and more numerous. The plant also has a strong bitter taste, where oxeye daisy has an assertive aromatic flavor reminiscent of an herb. One taste will tell you the difference.
Harvesting
At different stages of growth oxeye daisies can give you different things. Depending on when you harvest it, you may want to take just the leaves, or only the flowers. Make sure to harvest flowers that are perfect looking and not wilted or brown.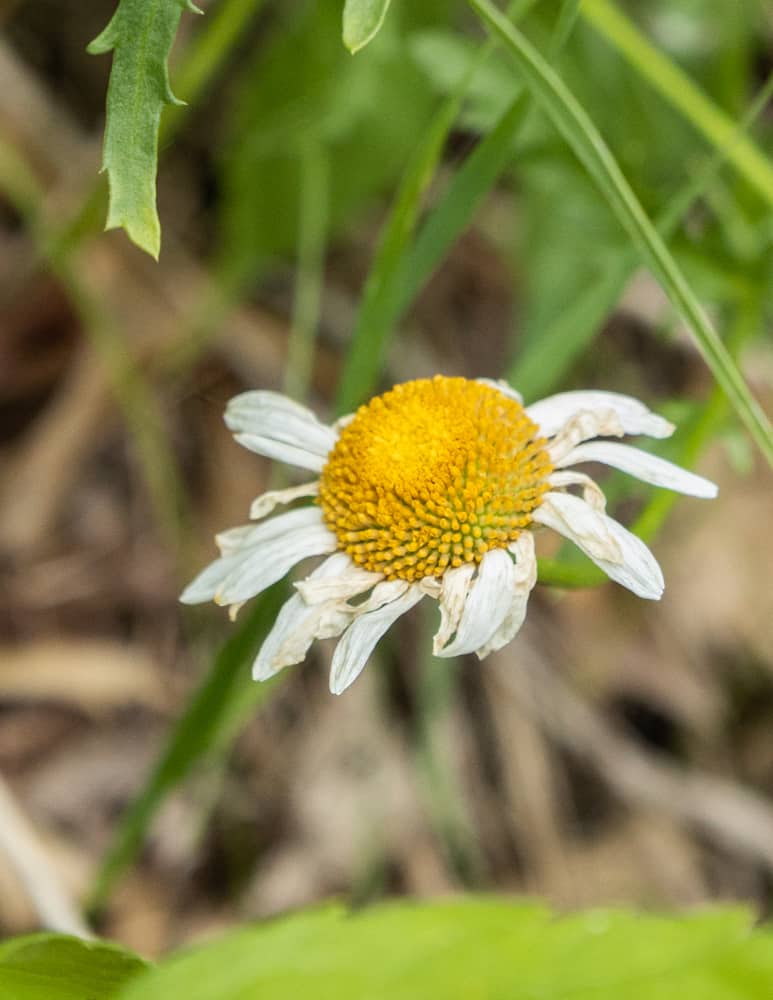 If I harvest only the greens, I'll store them in the fridge in a plastic bag. If I harvest the flowers, I'll keep them on the counter for a few days in a vase.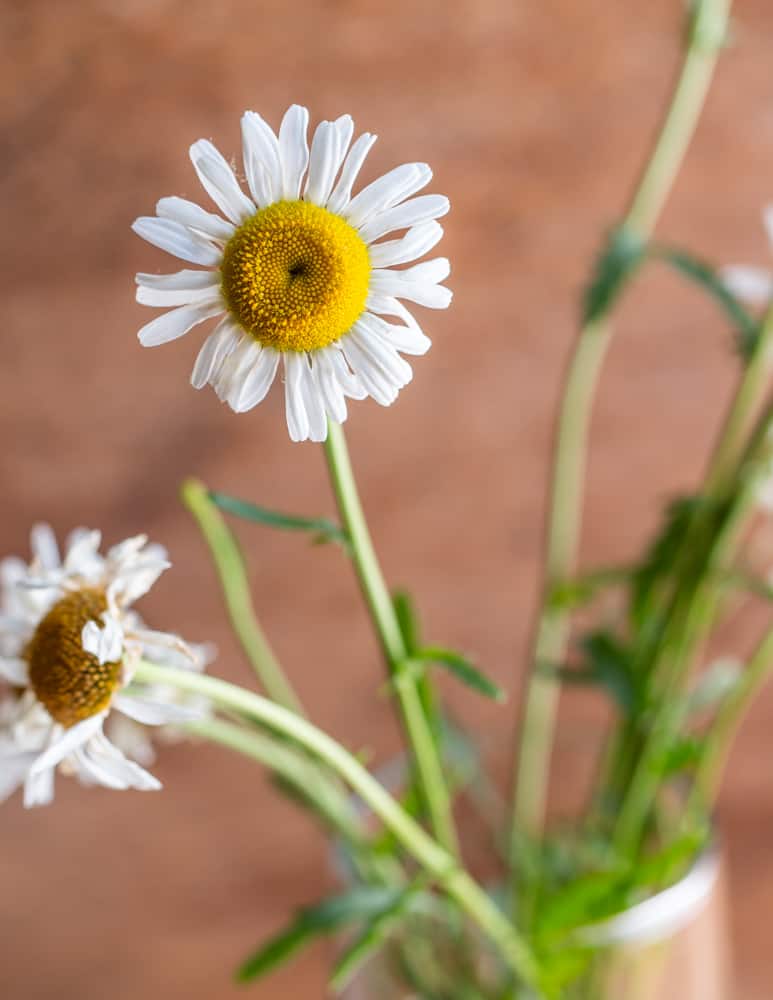 Sustainability with this plant is a non-issue as it's seen as a noxious weed. Some states in the U.S. have banned the commercial sale to try and prevent it's spread.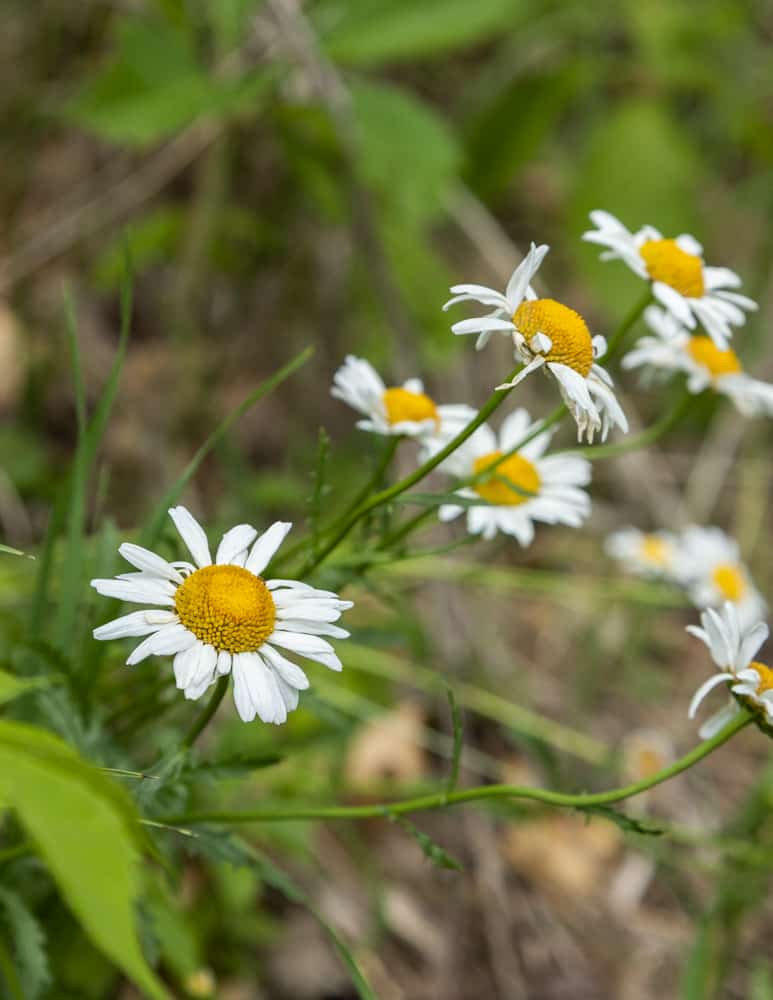 In the spring, the spoon-shaped basal leaves can be added to salads and dishes as you would an herb. In the early summer, the white flower heads can be used in salads and are a popular foragers addition to spring rolls. Some people even make capers from the flower buds.
When you harvest the flowers, make sure to inspect them for insects as they're attracted to them.
Cooking
This is a great plant to add to salads and cold dishes as the entire plant can be eaten raw. The larger flowers make a great garnish, but the flavor is the most interesting part.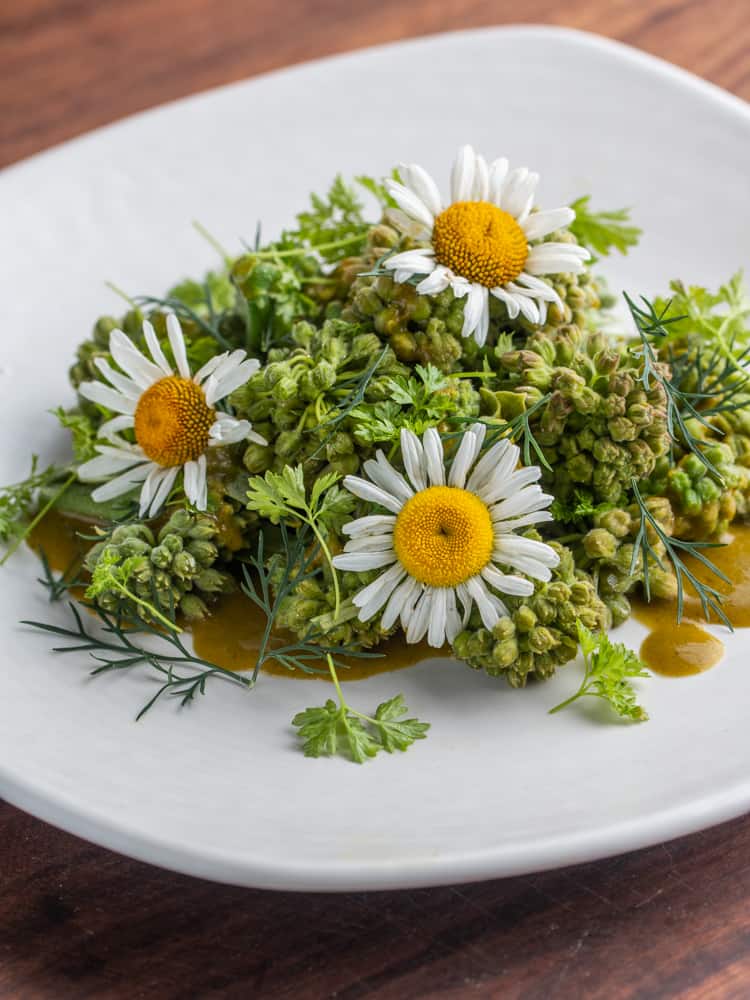 Flavor
Previously oxeye daisy was classified in the genus chrysanthemum, and that relation is useful in understanding how they taste. Chrysanthemum greens have a delicious aromatic flavor. They're used in Korean food where they're known as tong ho. Mostly I see them used in salads and as a garnish to Dotorimuk acorn jelly.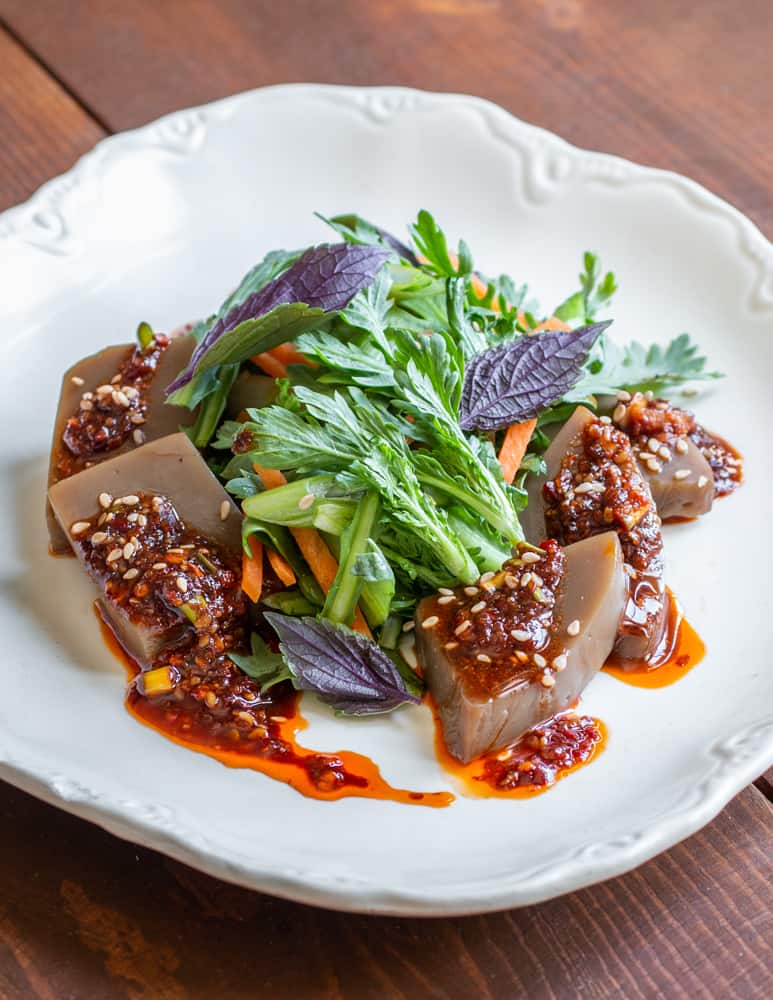 Oxeye daisy doesn't have the same intense aroma and flavor as true chrysanthemum greens. The aromatic, slightly lemony taste of the dark green basal and stem leaves has a noticeably similar taste though.
Leaves
You can use oxeye daisy as a substitute for chrysanthemum greens in cooking. One of my favorite ways to use the greens is simply tossed into a salad whole as you would use an herb.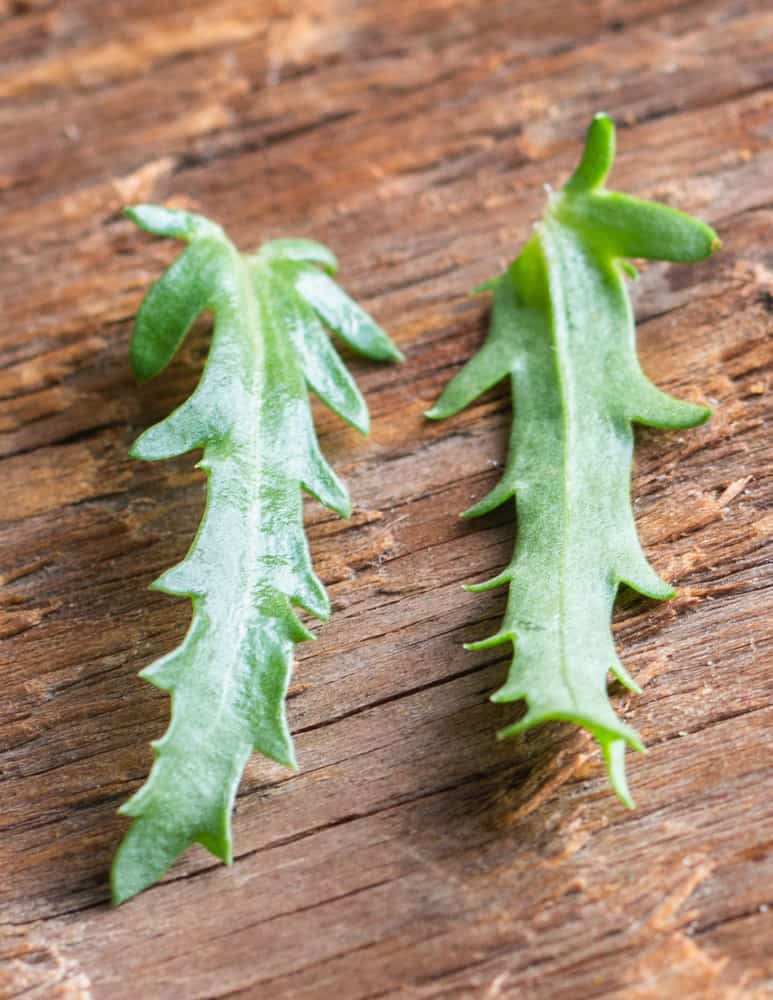 Flowers
Some people will disagree, but my favorite part of the plant is the yellow disc florets. The flowers have mild taste compared to the leaves, but make up for it with their summery appearance and almost crunchy texture.
Toss them in a salad or sprinkle them on top of a finished dish for a great, edible flower garnish.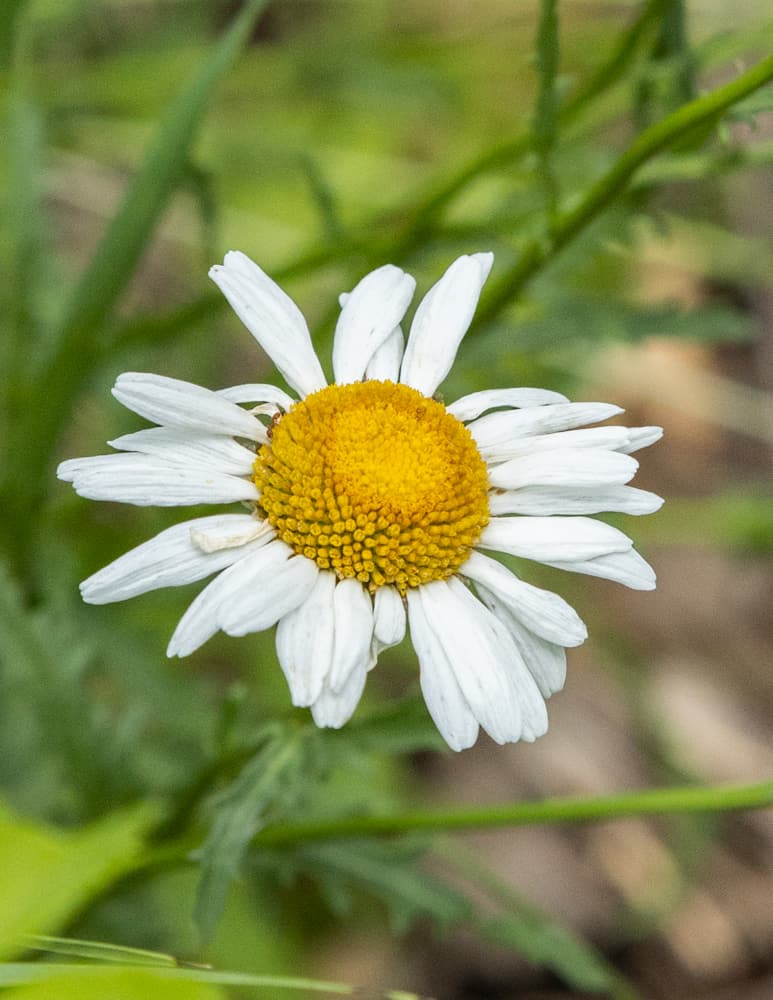 More Wild Edible Plants
Edible Flowers
References