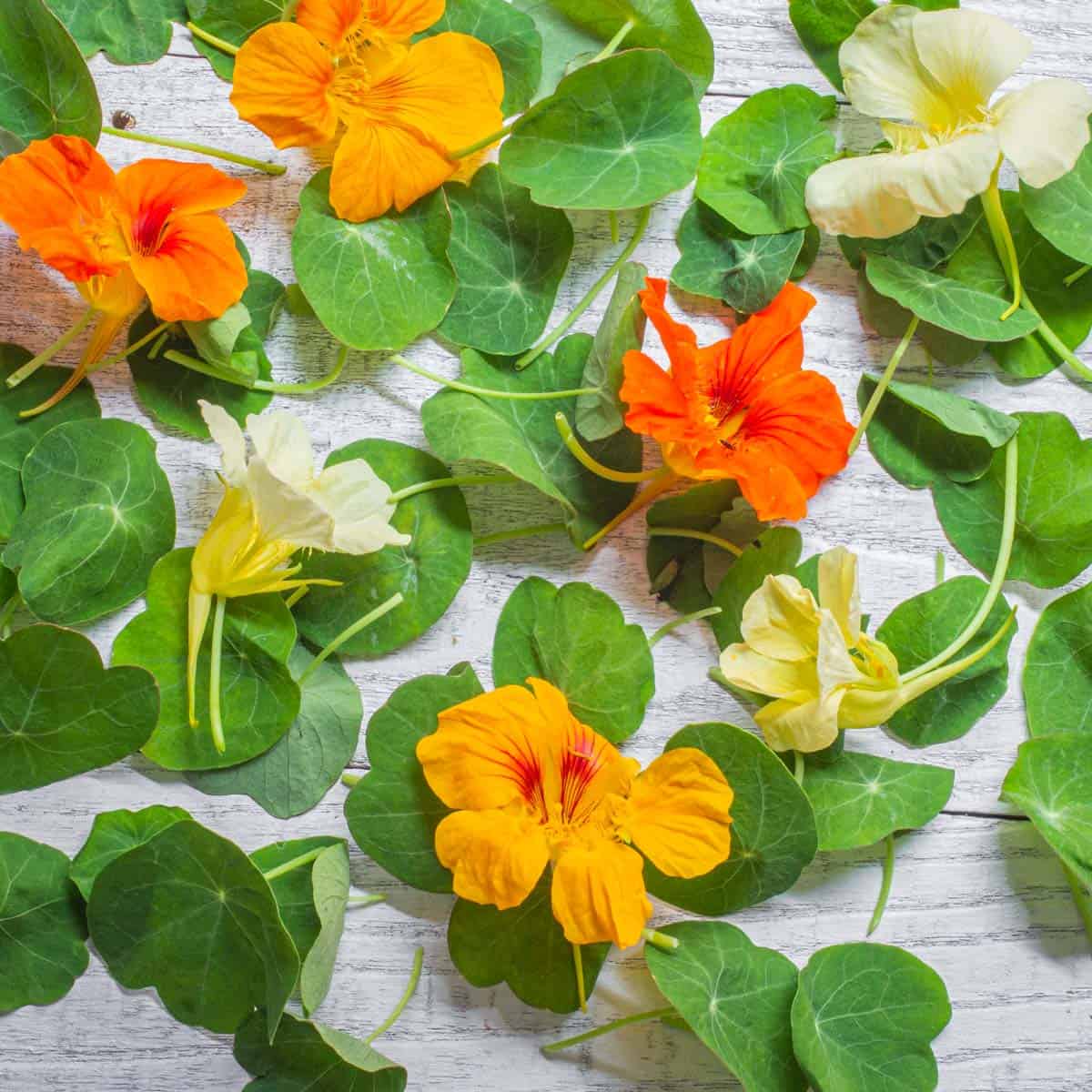 Lots of chefs like to garnish things with flowers, they're pretty, but often that's about it.
Nasturtiums though? They're a completely different story. They're not only beautiful, but have a great flavor-candy sweet and peppery like watercress, all at the same time.
With how good they taste, It's surprising to me that more people don't know about them. Most of my friends in the industry are aware, but the general public doesn't seem to know yet.
My mom used to work part time at a flower shop. After I told her how much I love these, she started pitching them to customers on the basis of being edible, not surprisingly, she sold much more of them when people know they serve a dual purpose.
From a kitchen stand point, all you want to do with these is throw them raw on plates and salads, it's ok to dress the leaves lightly, but the flowers will wilt quickly tossed in a dressing.
The flower buds can be pickled to make capers, like dandelions and plenty of other buds, but I like the flowers so much that unless I somehow got a massive quantity of buds, I would just as rather incorporate them into salads and garnishes.
Flavor-wise, there's a little difference between the leaves and flowers that's worth mentioning. The leaves start out sweet, and end spicy, a bit like mustard greens or cress. The flowers have a pleasant flavor, and taste just like you'd imagine a flower would taste-aromatic and floral. The flowers have a bit of the spicy-ness of the leaves too, but they're no where near as potent. Either way, they go great together on a dish. If I'm pinching pennies, I'll order only the leaves, since they're much cheaper, and have a longer shelf life than the flowers.
Here's some other random knowledge bites:
If you're growing the nasturtiums yourself, remember that a little pruning here and there is good for growth, don't be afraid to clip leaves and flowers here and there to eat, it spurs the plant to create more.
Make sure if you're picking flowers to eat, or sell, that you pick them at the best time: after the dew is gone, but before the sun makes everything wilt.
There are a number of different species, but the pretties in my opinion are the variegated nasturtiums-they have a bi-color, mottled looking leaf.
When you pick nasturtiums to sell or refrigerate for eating (i.e. put in a plastic container) put a large leaf on top of the small leaves to keep them sheltered from light and the elements.
If you have a garden with some free space, add them to your repertoire, you won't regret it!