These French-style marinated mushrooms are one of my favorite ways to cook mushrooms when I don't want to rely on butter, heavy cream or dairy. especially mild-tasting ones that need a boost in flavor.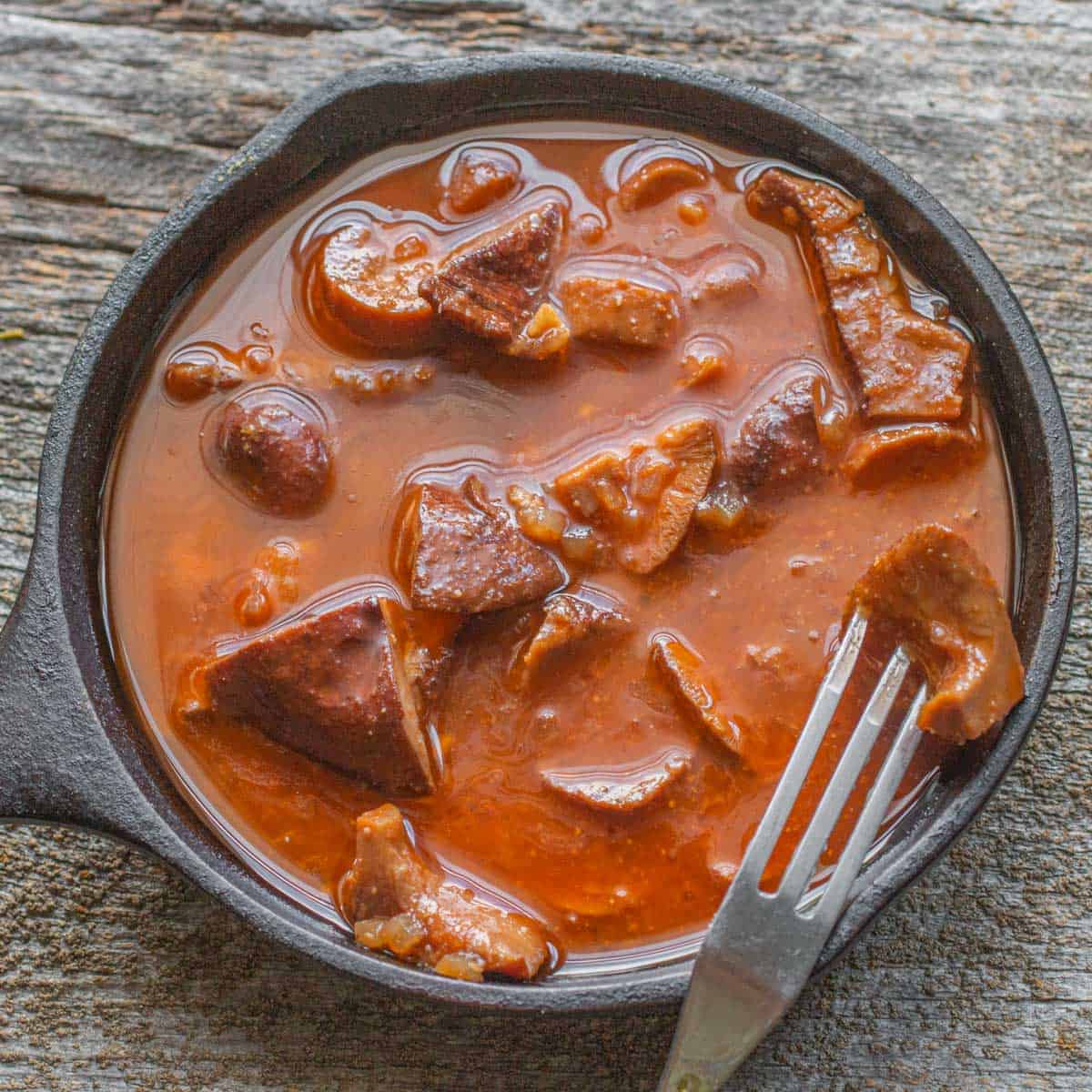 Most French mushroom recipes are very simple and are a variation on sauteed mushrooms with garlic and parsley, or mushrooms bordelaise (Bordeaux-style). This recipe is a little different. It's a marinated recipe you serve warm as a side dish or garnish.
The marinade is a little trick I borrowed from chef legend Joel Robuchon. He's famous for being the most Michelin star awarded-chef in the world. He also made mashed potatoes fashionable with his legendary pommes de terre Robuchon.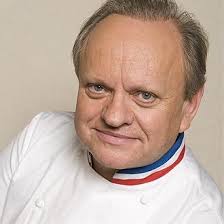 I worked for a while with a chef who did a tour in Robuchon's flagship Las Vegas restaurant. He shared tales of crushing pressure and crazy sous chefs with me. My favorite behind the scenes story was how the restaurant got raw French cheeses. All cheeses came vaccuum sealed, smuggled in the bellies of whole fish air-freighted overnight from Europe.
Here's the basics of the recipe. Take some mushrooms, brown them gently, then add garlic, shallot, tomato juice, lemon, coriander, and crushed chili. After everything has cooked together you top it off with some oil and refrigerate to let the flavors marinate.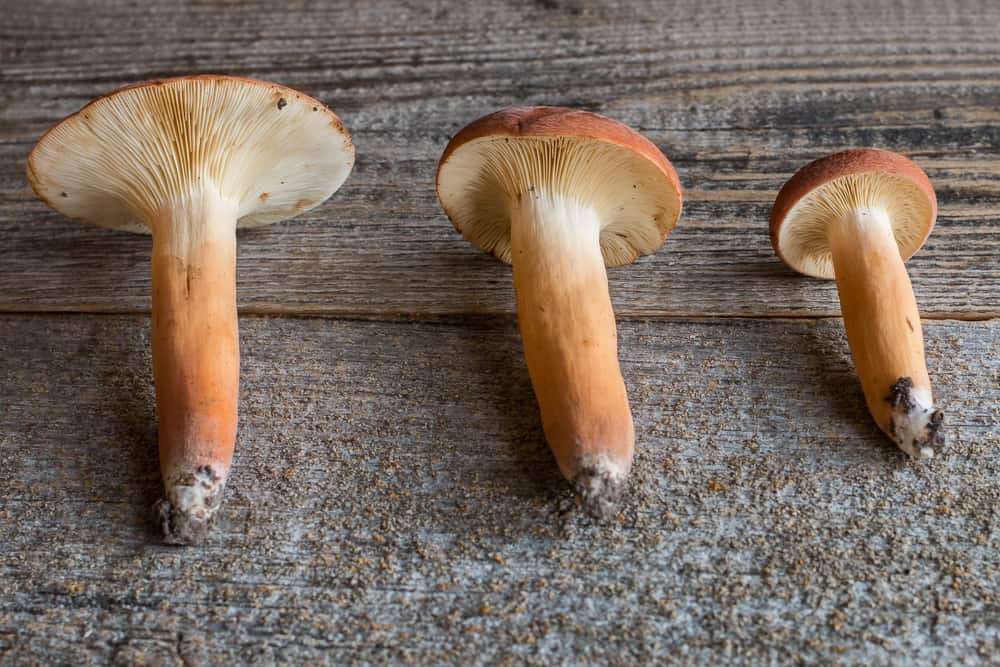 In the book, Chef Robuchon says you might use white button mushrooms for the preparation. They would be fine, but tomato in screams milk cap to me so they're what I used.
Whatever milkcap you use. will taste great here. Lactarius indigo, saffron milk caps, and Lactifluus volemus are my favorite.
That said, anything with gills to soak up the spiced tomato juices would be just fine. It will also work well with mild tasting mushrooms like shrimp of the woods. There's an example of how I use things like this at the bottom of the post, too.
Milkcaps vary in quality between species. All will benefit from being caramelized and lightly browned, and will soak up the tomato marinade well.
How to serve
Think of these as simple marinated mushrooms you can serve with different dishes as a garnish. I usually warm them up before adding to a dish. There's an example of a simple French-style salad below made with fresh greens from my garden, and sauteed shrimp.
Wilted Arugula and Nasturtium Salad with Shrimp and Marinated Milkcaps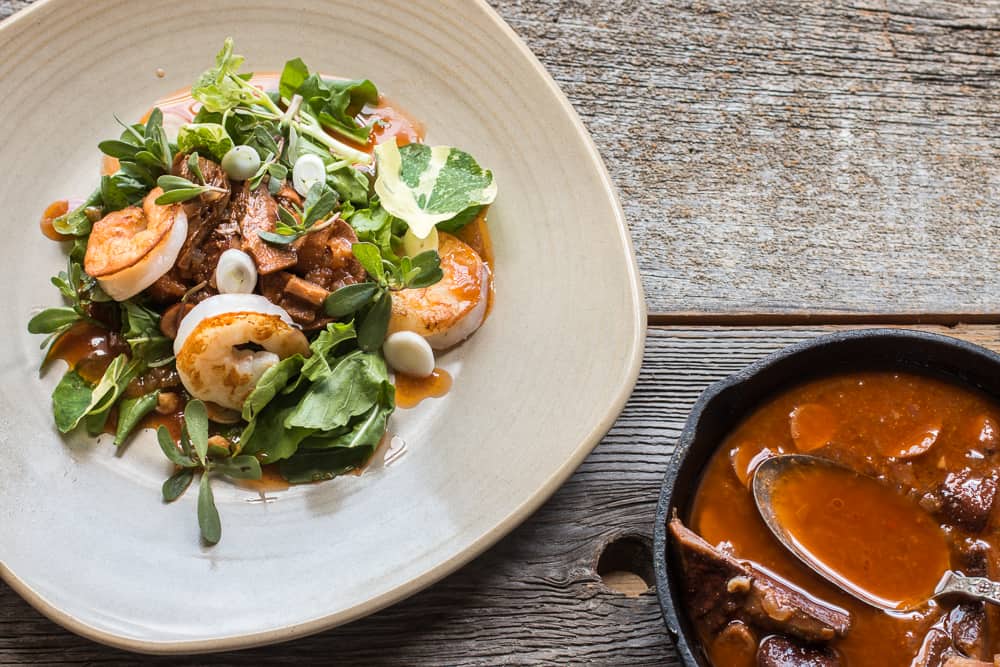 Warm up the mushrooms, saute some shrimp and drain for a moment on paper towels. Spoon the mushrooms over fresh arugula, purlsane, shrimp and nasturtiums and let it wilt as you eat. Drizzle with olive oil and a dash of lemon. See the full method here.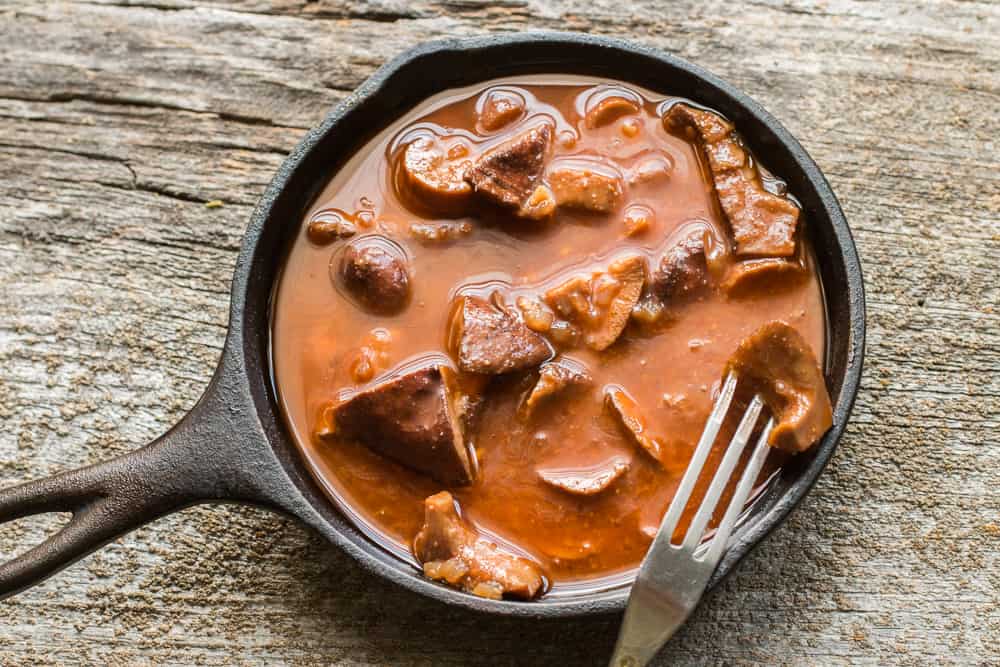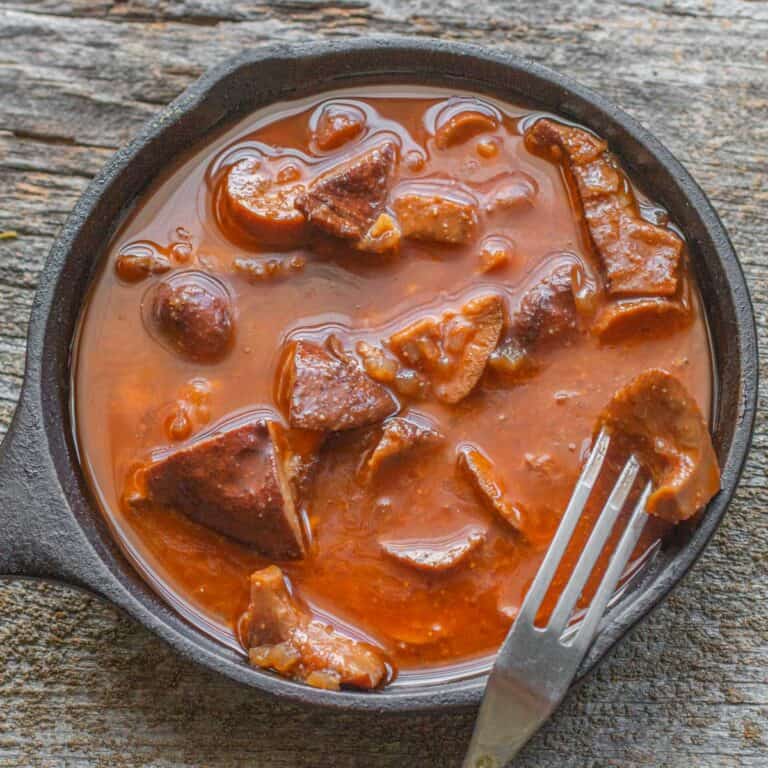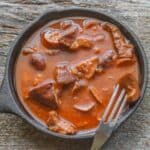 Print Recipe
Marinated Wild Mushrooms with Tomato and Coriander
A simple side dish of sauteed mushrooms with a marinade of tomato, garlic and coriander from French Chef Joel Robuchon.
Equipment
1 8-10 inch saute pan

or a large skillet for bigger batches
Ingredients
5

ounces

freshest possible milkcap mushrooms

1.5

tablespoons

freshly ground coriander seed

¼

cup

finely diced shallot

2

tablespoon

flavorless cooking oil or blended olive oil

1.5

tablespoons

fresh lemon juice or white wine vinegar

or to taste if you don't plan on canning them

½

teaspoon

grated lemon zest

¼

teaspoon

crushed red pepper

1

teaspoon

minced garlic

¾

cup

tomato juice

2

tablespoons

extra virgin olive oil

for finishing

½

teaspoon

kosher salt

or to taste
Instructions
Heat two tablespoons of the oil in a 8 inch saute pan. Add the mushrooms and cook on high heat until cooked through and starting to brown. Season with salt and pepper. Reduce the heat to medium.

Add the shallot and garlic to the pan and cook for 2-3 minutes more. Add the tomato juice, chili, and coriander and simmer for a minute or two.

Transfer the mixture a container, add the lemon juice and zest. Double check the seasoning for salt, chili and lemon, and adjust as needed.

Pour over the olive oil to keep everything underneath the liquid, then cool to room temperature and refrigerate.

The mushrooms will keep for a week or two in the fridge as long as they're completely under the liquid. Keep an eye on it, if it bubbles, or looks carbonated, the tomato has fermented and it should be discarded.

The marinated mushrooms can also be canned and stored at room temperature.
Notes
Mushrooms 
I used milk cap mushrooms here, but you can use whatever you have available. 
Nutrition
Calories:
153
kcal
|
Carbohydrates:
6
g
|
Protein:
2
g
|
Fat:
14
g
|
Saturated Fat:
2
g
|
Polyunsaturated Fat:
2
g
|
Monounsaturated Fat:
10
g
|
Sodium:
301
mg
|
Potassium:
278
mg
|
Fiber:
1
g
|
Sugar:
4
g
|
Vitamin A:
243
IU
|
Vitamin C:
13
mg
|
Calcium:
14
mg
|
Iron:
1
mg