If you're skilled enough to have access to wild matsutake mushrooms (or lucky, or know a have a nice friend), fried rice needs to be in your rotation.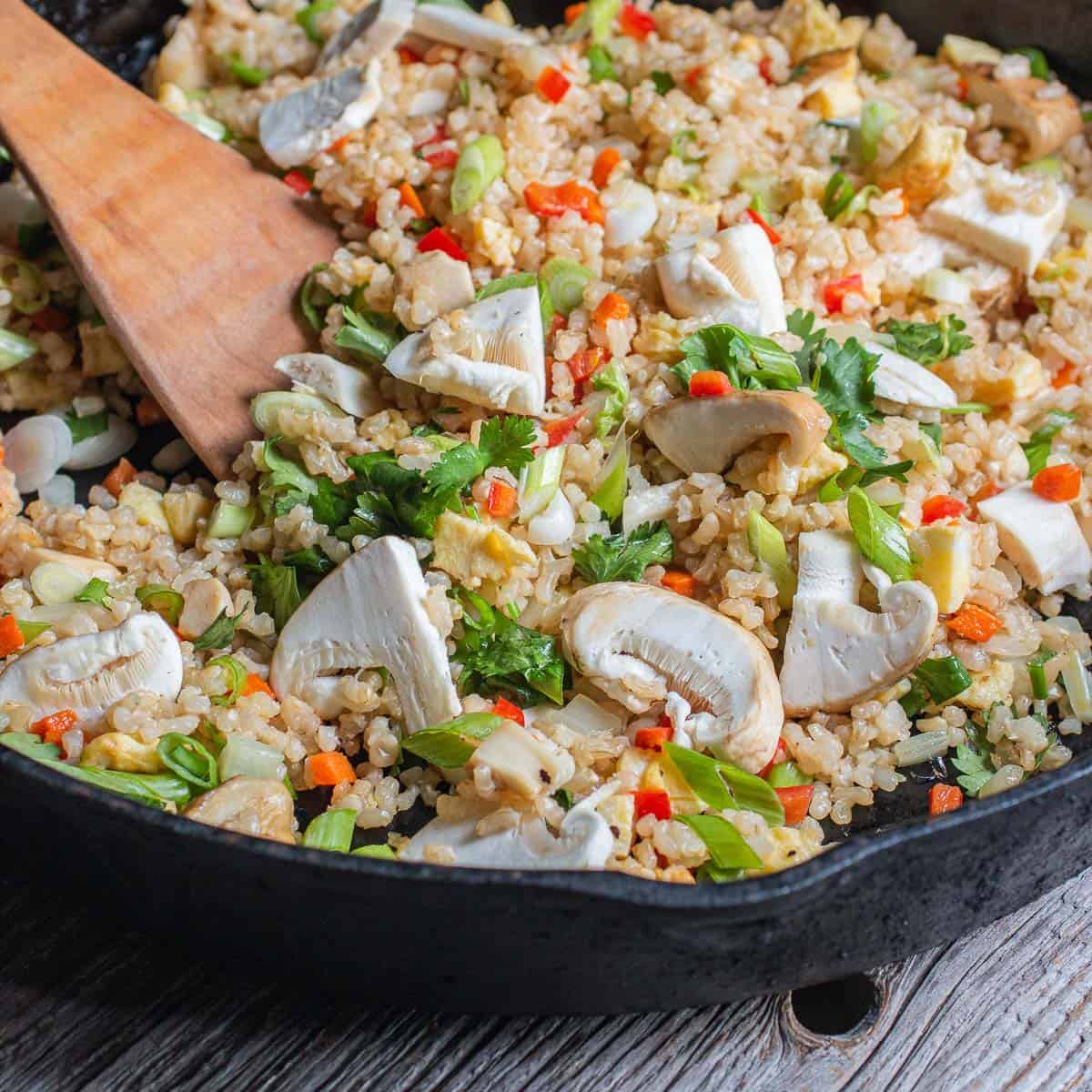 Matsutake are strange creatures, even though we know they grow in places outside of Japan and Korea where they're especially treasured (PNW, Scandinavia, Wisconsin, Minnesota, Maine, Ontario, etc) the far East, or rather similar cooking styles, especially those limiting fat and dairy, are well suited to these very special mushrooms.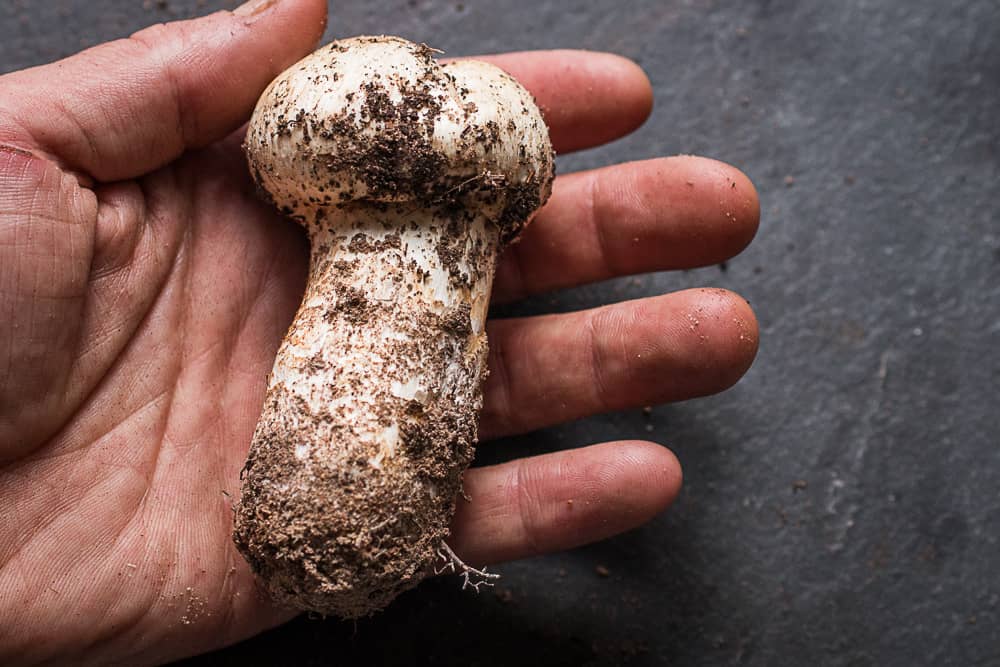 Fried rice might be darn near American at this point, but the minimalism and simple flavors are a good canvas.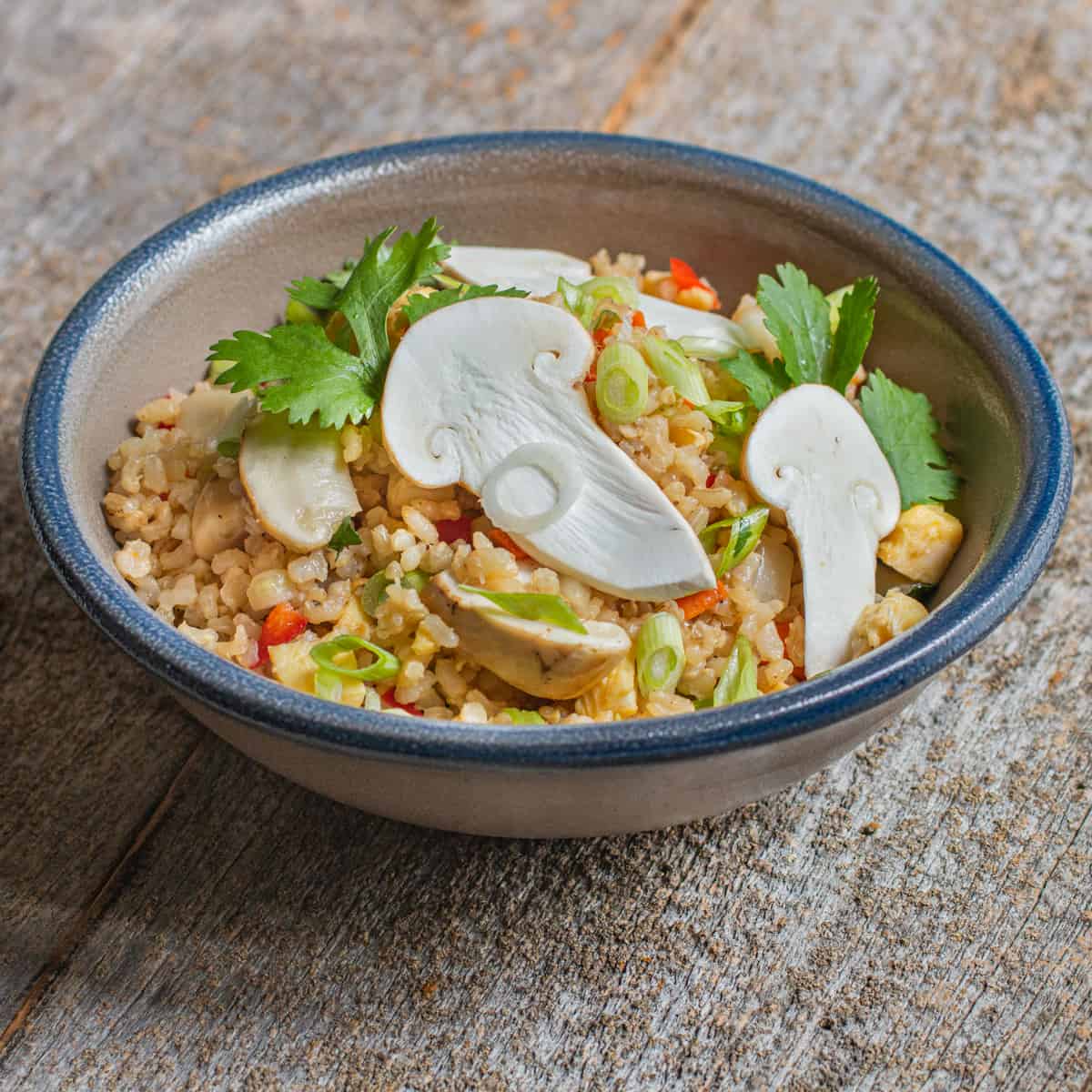 I mean everyone loves fried rice, it's good, filling, and a snap to make, especially if you use leftover rice. The matsutake are just frosting on the cake here, similar to how I might shave truffles over risotto.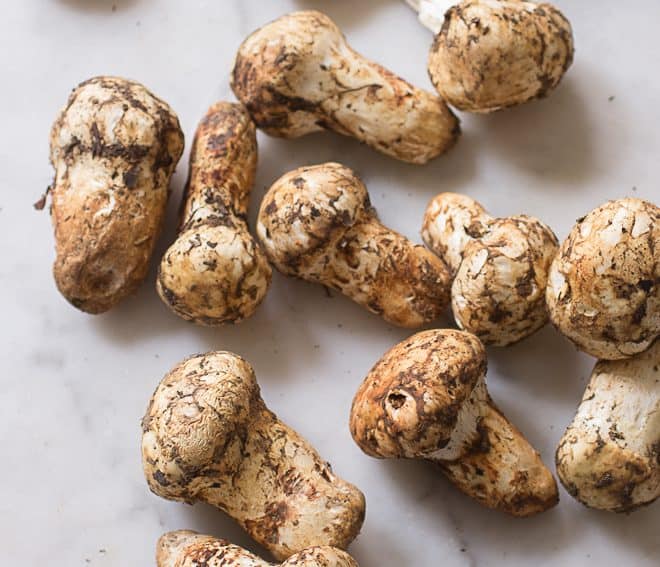 If you're thinking "oh just cook mushrooms in fried rice" pay close attention, since I've designed this to really highlight and honor the special flavor of matsutake.
Here's how: the matsutake are sliced thickly (or they could be torn) and are tossed in at the end of cooking just to heat them through with the rice. Finally, since matsies are so good raw, I finish the dish with a few extra slices as a raw garnish to bring it to the next level, and make sure you get that matsutake punch you crave.
But, if you prefer your matsutake cooked thoroughly, do what you like. You can switch up some of the other flavors however you like too, but don't get too crazy (heavy sauces) since it will drown the matsutake flavor.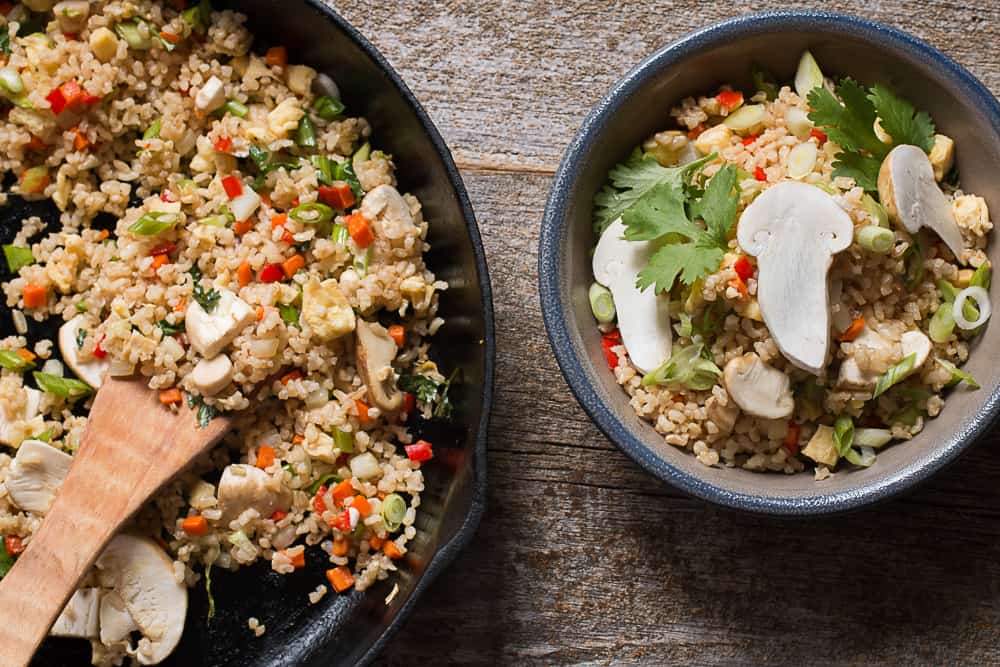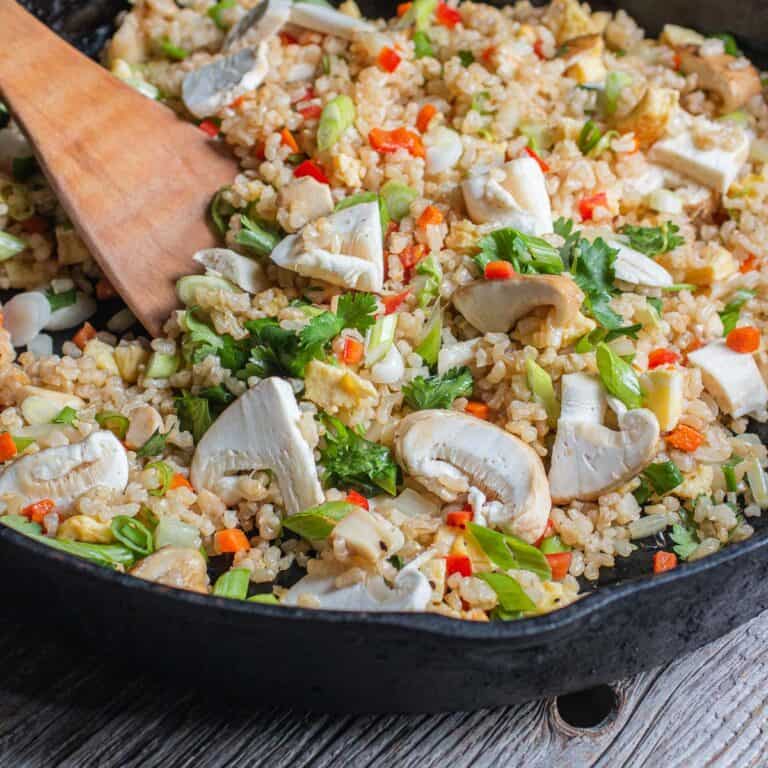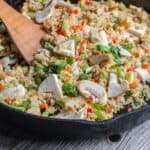 Print Recipe
Matsutake Fried Rice
Simple fried rice is a great place to enjoy precious matsutake mushrooms. Serves 4 as an appetizer or two as a light entrée
Ingredients
¾

cup

raw organic brown rice

or 2 cups cooked leftover rice, whatever kind

5

oz

fresh matsutake mushrooms*

(reserve 2 oz for slicing and garnishing raw)

3

tablespoons

cooking oil

1

bunch / 2 oz green onions/scallions, sliced, for garnishing

Fresh chopped cilantro

for garnishing (optional)

Soy sauce

to taste, about 1-2 tablespoons

2

large eggs

beaten

⅓

cup

finely diced or chopped carrot

¾

cup

diced napa cabbage

optional

¼

cup

finely diced sweet peppers

Toasted sesame oil

for finishing (optional)

Hot chili sauce or oil

to taste, for serving (optional)
Instructions
Soak the rice in water overnight or for a few hours, pouring off the starch once or twice and refreshing with new water, then cook the rice in 1.5 cups water until just tender, then rinse with cold water and reserve (If you're using leftover rice, skip this step).

Pour some boiling water over the diced carrots and allow to sit for 2-3 minutes to soften them, then drain, cool and reserve.

In a large nonstick pan, such as cast iron, heat the oil, then add the beaten egg and cook as if making an omelet over medium heat.

The egg should be perfectly yellow-not brown, if it's slightly underdone-great, it will continue cooking. Roughly chop the egg with a spatula, then transfer it to a plate and reserve (or place it on top of the rice you will add to the pan later )

Wipe out the pan quickly, then add the other tablespoon of oil and gently sauté the peppers, carrots and cabbage until the cabbage is just tender. Slice the matsutake thick, about ⅛th inch, and reserve some slices for garnishing the finished dish raw.

Add the cooked rice and matsutake and heat through, stir in some sesame oil to taste then serve, garnished with shaved fresh matsutake on top, additional soy sauce, green onions, and cilantro.
Notes
You'll notice the matsutake are just barely cooked here, and that's on purpose. If you prefer them cooked longer, feel free to add them with the cabbage and other ingredients and saute a bit, but I like them to still have some life in them. Slicing them and serving some raw on top is the icing on the cake, and if you have some pristine buttons, I highly recommend it. 
Nutrition
Serving:
6
oz
|
Calories:
271
kcal
|
Carbohydrates:
31
g
|
Protein:
7
g
|
Fat:
14
g
|
Saturated Fat:
2
g
|
Polyunsaturated Fat:
4
g
|
Monounsaturated Fat:
8
g
|
Trans Fat:
0.1
g
|
Cholesterol:
82
mg
|
Sodium:
44
mg
|
Potassium:
335
mg
|
Fiber:
2
g
|
Sugar:
2
g
|
Vitamin A:
2268
IU
|
Vitamin C:
18
mg
|
Calcium:
42
mg
|
Iron:
1
mg
More
Guide to Matsutake (Pine Mushrooms)