A simple, delicious recipe for cooking cattail shoots or hearts that anyone will like. They'll keep for a week or so in the fridge. Add them to salads, or as a garnish for fish and poultry.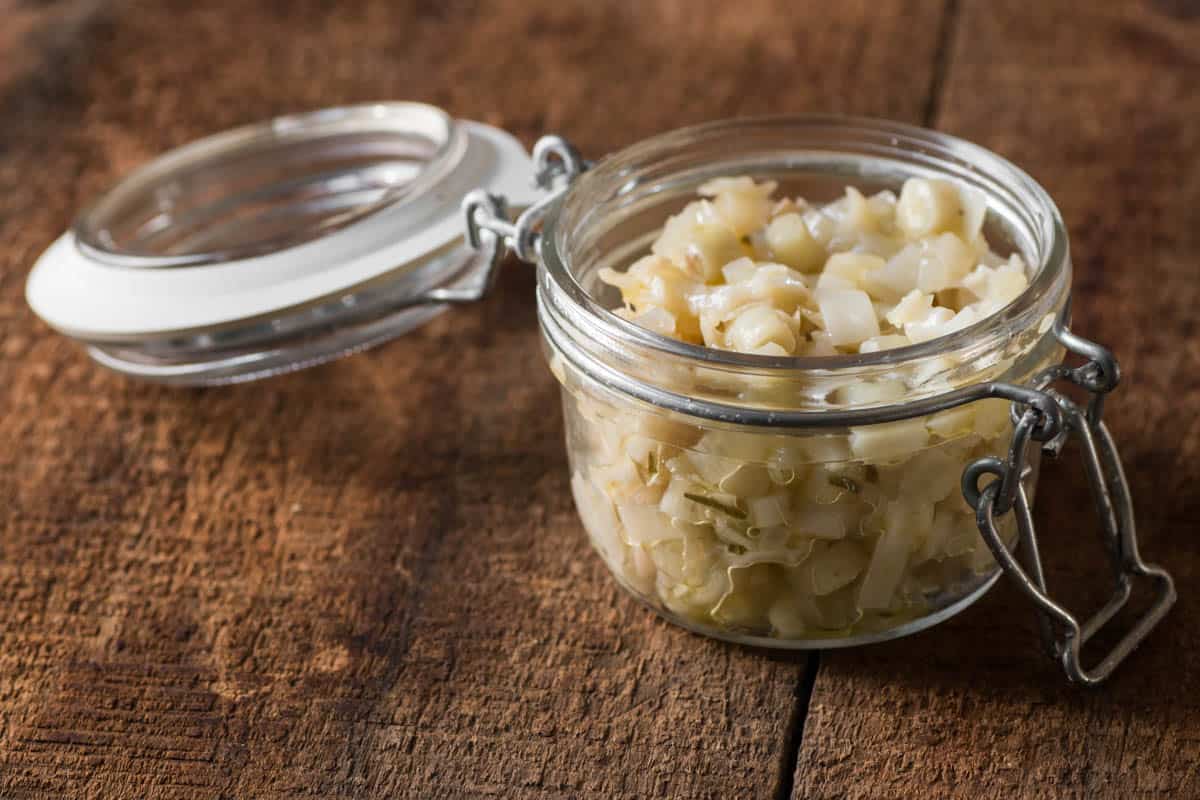 I've been trying to harvest more young shoots, every year I get a little bit better with my timing, mostly from making sure I use a journal. I got a few cattail shoots/hearts last year, and loved them so much I had to go back and grab a few more.

But, by the time I got back, all the shoots were too old and foamy/woody. I didn't stop thinking about the young shoots I had, which were a little like artichokes (with the shape of a leek) after a quick marinade.
This year I got a decent amount, and managed to put up a bigger version of the recipe I used. Basically it's a pickle with a modestly low ph/acidity, it'll last for a couple months if it's under refrigeration, similar to one of my favorite methods for preserving mushrooms.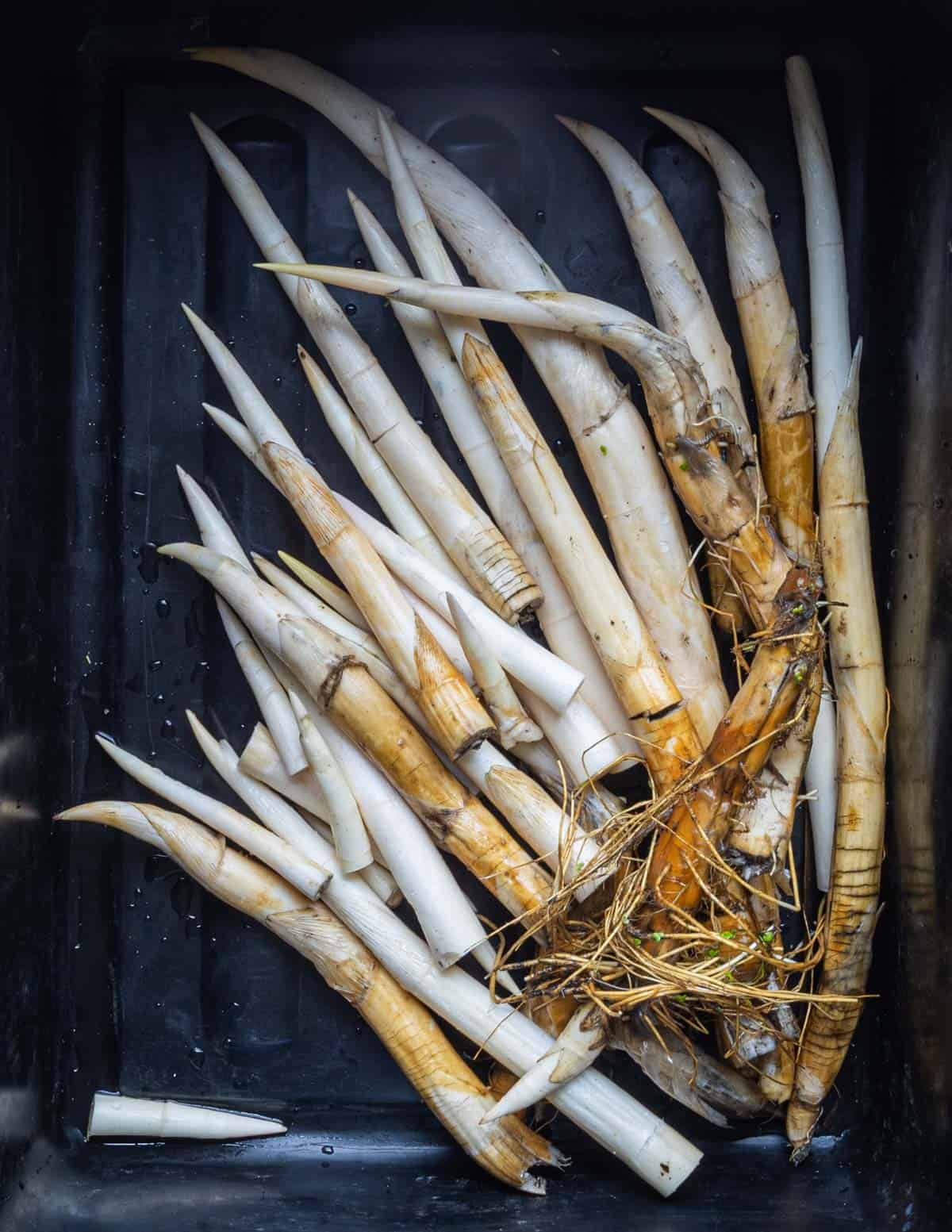 The low acidity means you can use them on a bigger variety of things than you would aggressive pickles, it's a really great stand in for any place you might want to use the texture of marinated artichokes on a dish. Simple preparations I've found are really the best for them, warmed up and placed on a piece of fish or served with some wilted greens have been my favorite methods so far.
The trickiest part has been knowing when the cattails are too old to harvest. Sam Thayer has an excellent harvesting timeline in his two books, Forager's Harvest, and Nature's Garden.
For the cattail hearts or leaf hearts as they're called, Sam Says the best time to get them is going to be late Spring, before the flower stalks have formed. From my experience in Minnesota this will be around the middle of May.
Haresting Cattail Shoots
As far as harvesting of the shoots, to save time in the field and in the kitchen I take a sharp carbon steel knife and a mesh-lined Italian mushrooming backpack, along with a pair of waders into the cattail marsh.
I grasp the cattail by the bottom and yank up, if it doesn't come off right away I'll cut it at the base. The upper green portion of the cattail I typically compost, then I save the bottom few inches and put each one in my bag.
When I get back to the kitchen, I remove the outer layers to reveal the tender core, which is what I use in the recipe below. After a while you'll be able to feel with your knife if the cattail heart is tender enough to eat, if it isn't, strip off another layer and keep going until it has a soft texture.
In the early spring you can damn near eat the whole bottom of these, there's a much better yield earlier in the season than in the summer.
I picked mine around the middle of June, and only got about 20% yield by weight from all my hearts, I can do better. That being said, it was still pretty painless to get all the cattails I needed for a special dinner (80 tasting menu portions) in about 2 hours.
More Cattail Recipes
Cattail Rhizome Salad with Smoked Trout
Cattail Pollen Bread
Pollen Pancakes with Conifer Syrup and Berries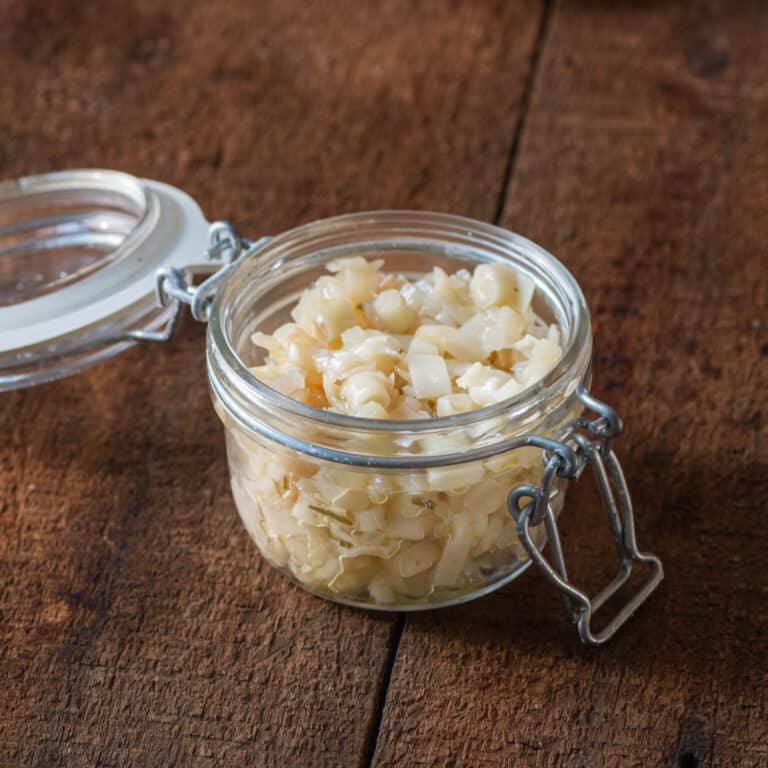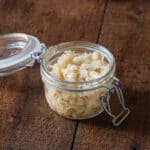 Print Recipe
Marinated Cattail Shoots
Gently cooked cattail shoots. Use like a relish.
Equipment
1 Pint mason jar

1 2 quart sauce pot
Ingredients
2

cups

cattail hearts

tender white bottom portions only, diced ¼ inch

¼

cup

dry white wine

2

tablespoons

high quality champagne vinegar

I like Beaufort brand

½

teaspoon

salt

or more to taste

1

fresh bay leaf

you can substitute dried

1

by 1 inch slice of lemon zest

¼

cup

shallot

diced ¼ inch

¼

cup

flavorful oil

like extra virgin olive oil or sunflower

1

teaspoon

minced garlic

1

teaspoon

chopped fresh thyme
Instructions
Sweat the garlic in the oil, stirring occasionally until it is aromatic and slightly tan colored, do not allow the garlic to burn. Add the shallot and cook for 2 minutes more.

Add the wine, cattail hearts, bay leaf, lemon, thyme, and salt, then cook until the cattails are tender, about 10 minutes, covered with a piece of parchment to prevent too much water from evaporating and making the pan dry.

Add the vinegar, taste the mixture for salt and adjust as needed, then transfer to a container with a tight fitting lid and reserve until needed. The relish will keep for a month, if not longer.
Notes
This ends up tasting like artichoke relish. Generally when I use it I'm going to warm it up somehow and put it on something. Last week at my dinner at Heirloom Restaurant we spooned a little bit on top of pasta with a sauce made from their pollen.
You can substitute different herbs, but I really like bergamot, thyme, oregano, marjoram or summer savory.
Nutrition
Serving:
2
oz
|
Calories:
26
kcal
|
Carbohydrates:
4
g
|
Protein:
1
g
|
Fat:
0.2
g
|
Saturated Fat:
0.1
g
|
Polyunsaturated Fat:
0.1
g
|
Monounsaturated Fat:
0.01
g
|
Sodium:
199
mg
|
Potassium:
84
mg
|
Fiber:
1
g
|
Sugar:
2
g
|
Vitamin A:
24
IU
|
Vitamin C:
2
mg
|
Calcium:
11
mg
|
Iron:
0.4
mg