It can be tricky to get lobster mushrooms to take on a flavor that resembles their name. Cooked fresh, they need a little help sometimes. They fruit heavily during their season where I live in Minnesota, and I've found myself with more than I can use within a few days after picking plenty of times.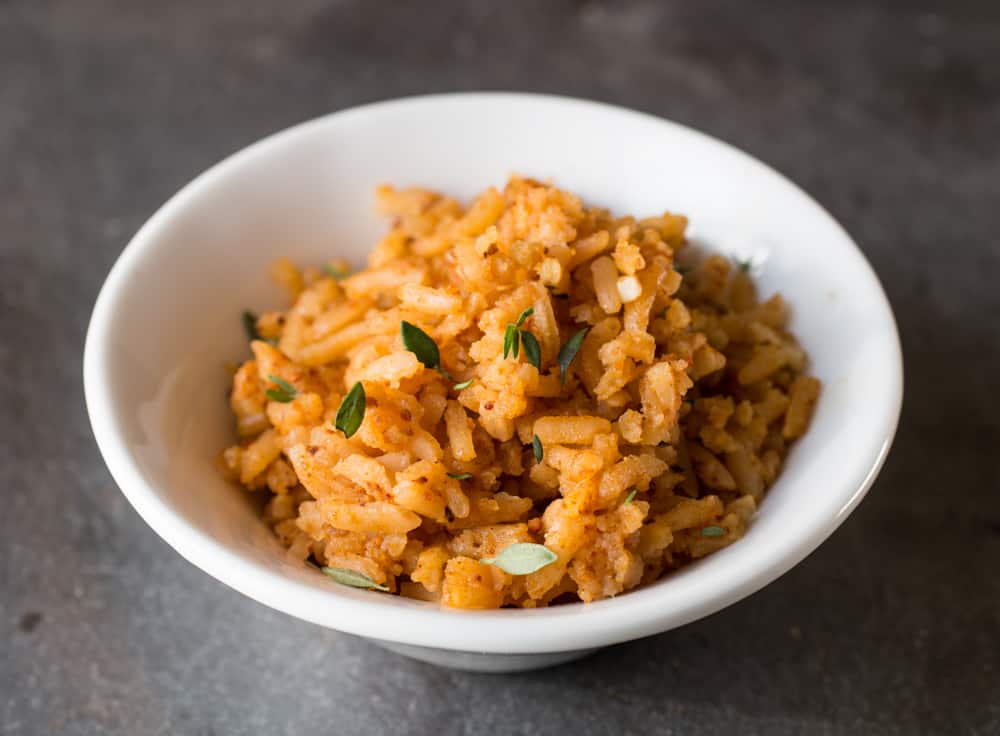 Thankfully they dry very well, in fact, drying them actually makes more of their subtle shellfish flavor come out, putting your nose into a bag of dried lobsters will give you a nice whiff of shrimpy-crustacean-y goodness, which gets even better after its been bloomed in a little butter.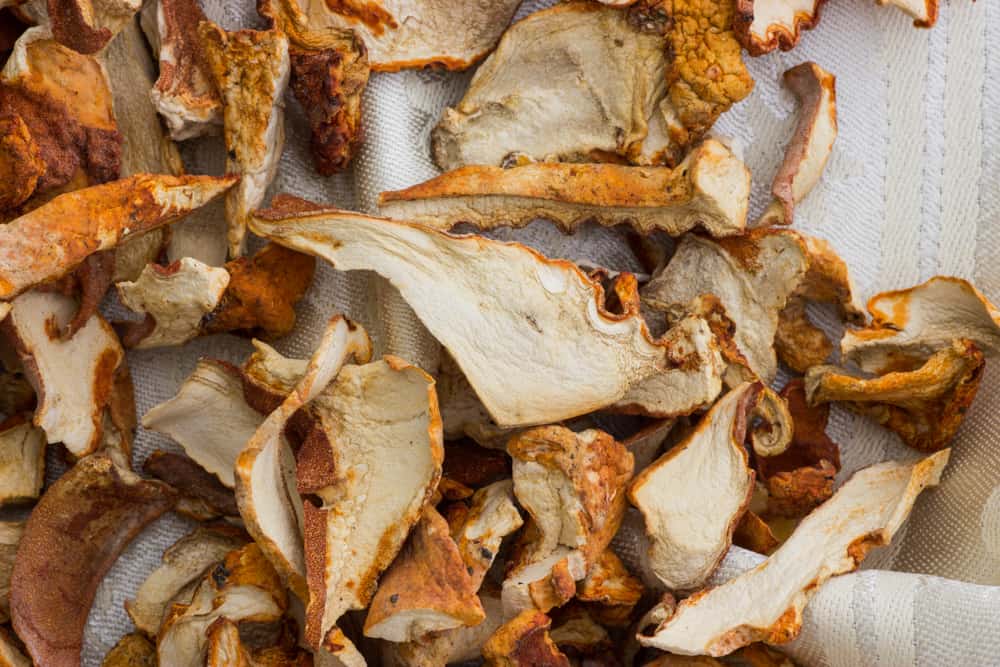 Our pilaf here is a great example of how to make the flavor of the lobster mushroom shine. You take some rice, cook it slow with a few aromatics and dried lobster mushrooms until it's a toasty, nutty gold, then cook it in some stock or vegetable broth until it's done and let it rest, then fluff it up and eat. It's super easy.
The real key to drawing out the flavor here is the slow caramelization of the rice, aromatics and ground lobster mushrooms, inspired by the rice-a-roni my mother used to make (and I loved) as a kid. Next time you find yourself in the off season with a big bag of dried lobsters try it out.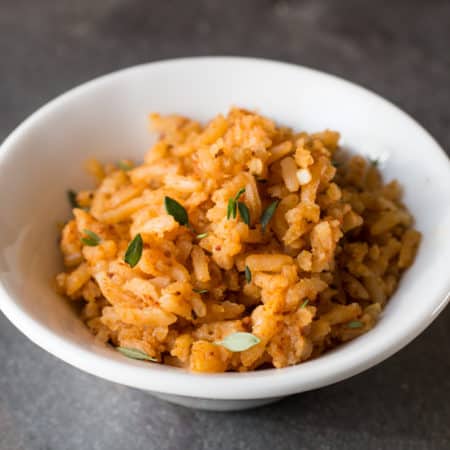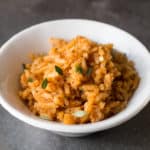 Print Recipe
Lobster Mushroom Rice Pilaf
This is just a basic recipe, and there's plenty of ways to improvise and be creative with it. Add some fresh sauteed lobster mushrooms on top, or a few sauteed shrimp. It will be a great compliment to fish and vegetarian entrees, or as a simple side dish all by itself. Leftover rice is great formed into cakes with some scallions, leftover meat or cheese and fried kind of like Italians do with leftover risotto to make arancini. 
Ingredients
1

cup

basmati rice

1.75

cups

chicken or vegetable stock

preferably homemade

¼

cup

finely ground lobster mushrooms

4

tablespoons

unsalted butter or lard

½

teaspoon

fresh garlic

minced

1

dried or fresh bay leaf

1

teaspoon

fresh chopped thyme

½

teaspoon

sweet paprika

1

teaspoon

kosher salt
Instructions
In a small one quart sauce pan on medium heat, melt the butter or lard, then add the rice and cook, stirring occasionally for roughly ten minutes, or until the rice is golden and caramelized.

Add the garlic, powdered lobster mushrooms, herbs and salt and stir to coat with the fat, then cook for a few minutes more just to cook off the raw flavor of the garlic. Add stock and bring the mixture to a simmer, then turn the heat down to the lowest possible setting and cook for roughly 15 minutes, then turn off the heat and allow to rest for another 5 minutes. Discard the bay leaf.

From here the rice can be fluffed with a for and served, or refrigerated and gently re-heated, although it's best fresh.
Notes
Serves 2-4 as a side dish