Lily bulbs from Lillium brownii and related species are used as a vegetable in China. They can be dried or used fresh from the ground. Here's some tips on cooking with them.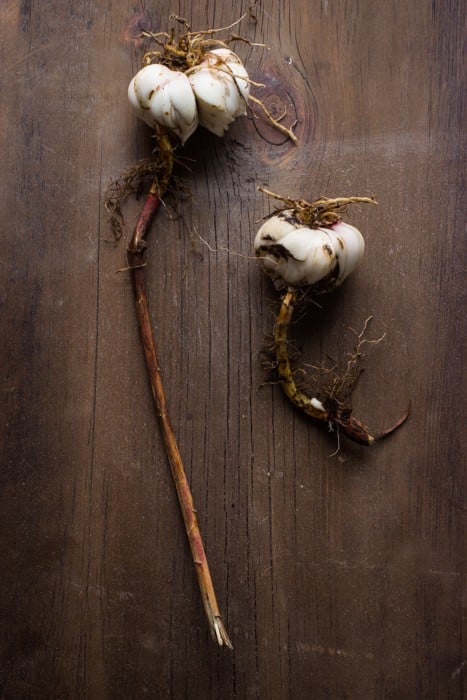 Last fall I was driving home from a video shoot when I noticed a sign and a bunch of dirt filled boxes in a ratty looking lawn across the street, it said: lily and flower bulbs, free.
Although I wasn't able to inspect the plants as a whole, these should be Lilium bulbs, different from day lilies, which have a different shaped tuber underneath the plant. I knew that Lilium brownii, or very close relatives are often sold in Asian markets for use in soups, stews and stir-fries.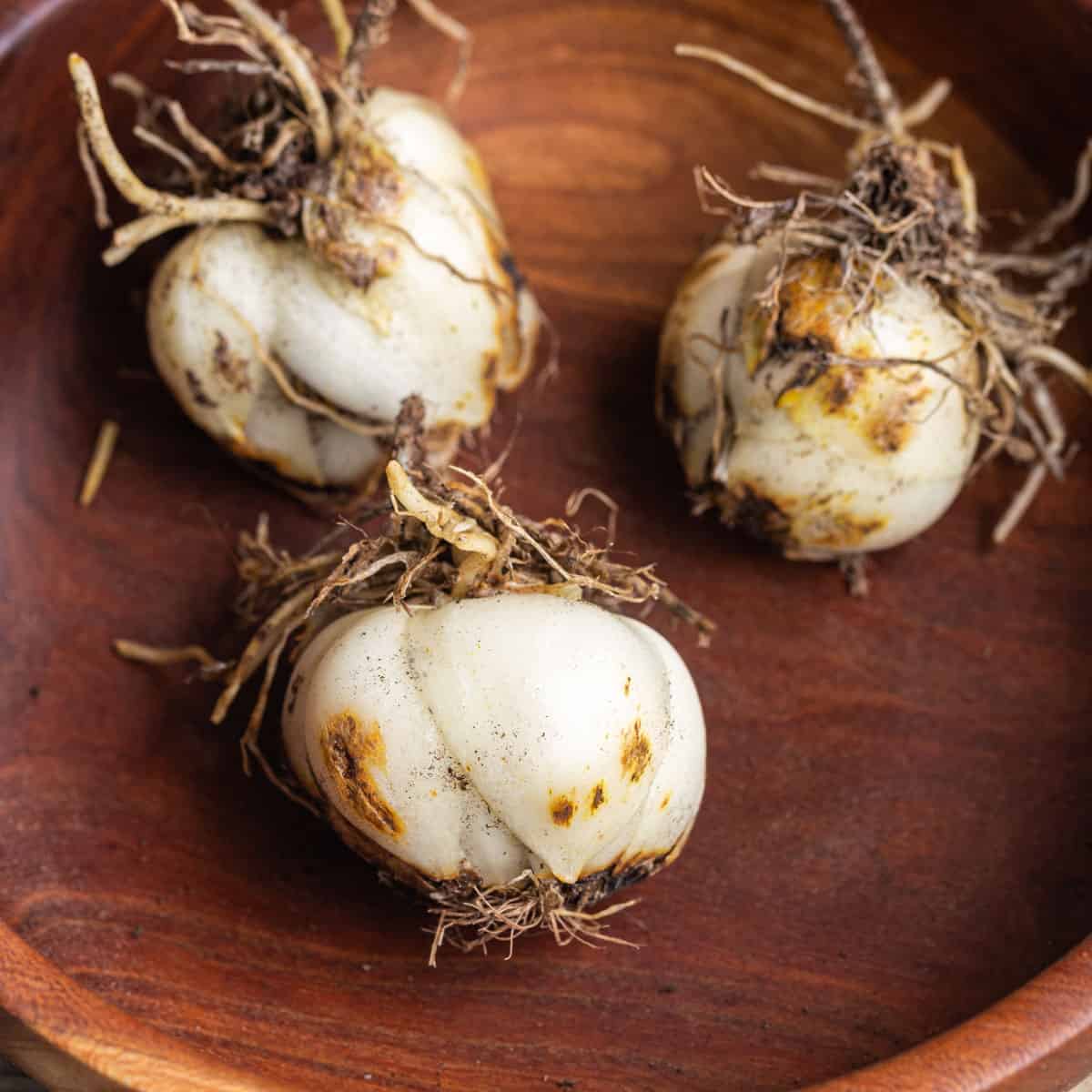 I went up to inspect the boxes of dirt- they were still wet and fresh. By the looks of the "aux naturel" lawn too, I could tell they didn't spray with chemicals to keep the weeds at bay. I packed up the boxes of earth in my trunk and made off.
They made great additions to salads, veggie dishes, and were especially good in a salmon recipe I created to honor them.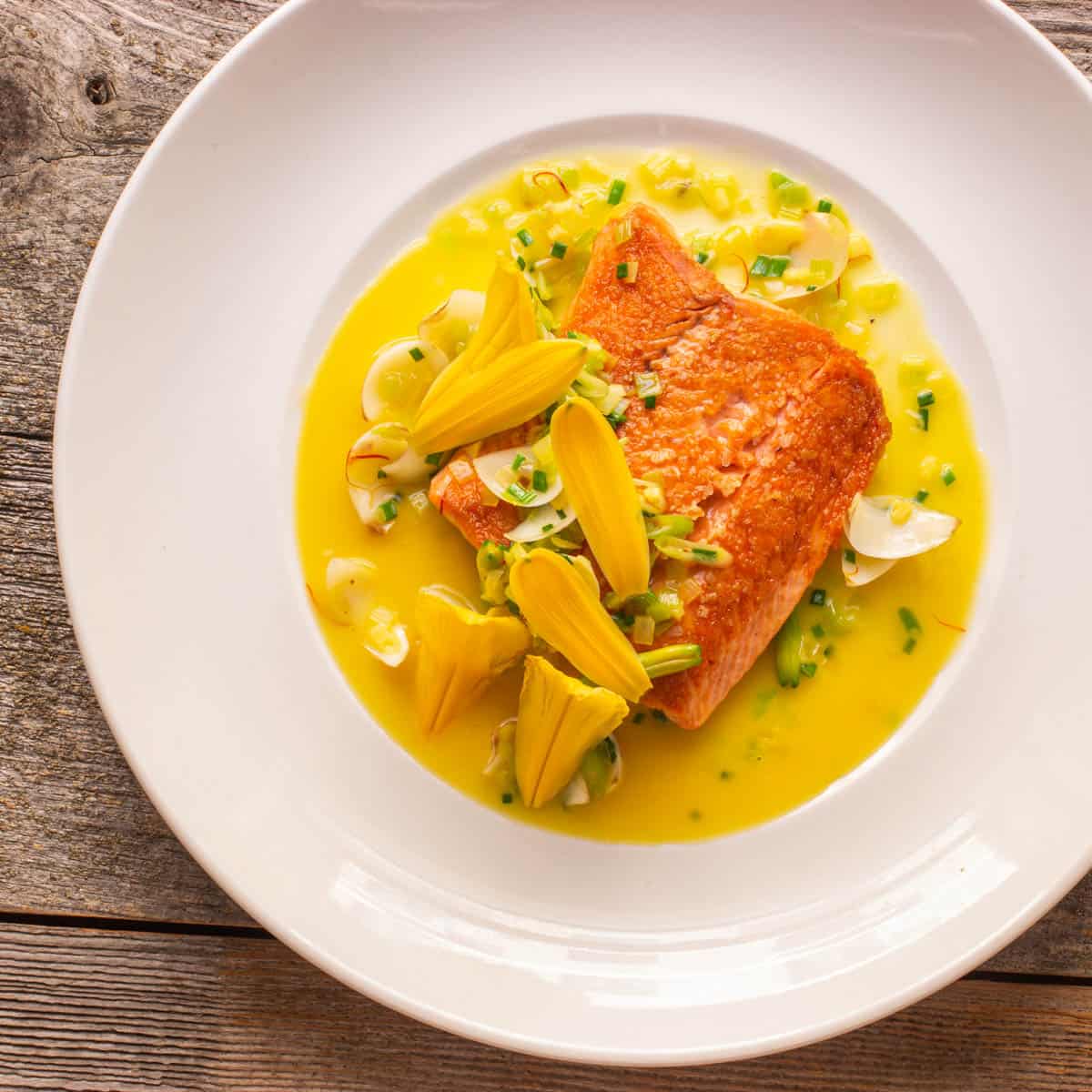 I've been asking purveyors to dig up their lily bulbs for me for a number of years now and they always refuse. I like eating daylily flowers and buds, but they give me horrible indigestion if I eat too many. Not so with these.
Lilium vs Day Lily
It's important to mention that lilium bulbs are different from daylilies. Since I wasn't able to speak with the grower, It makes it harder to track down the exact species.
As long as you have a corn made of a bunch of small petals, you'll be fine. Conventional day lily tubers are edible too, but do some research and make sure you know what Iris bulbs and flowers look like, since they're also found in gardens and are poisonous.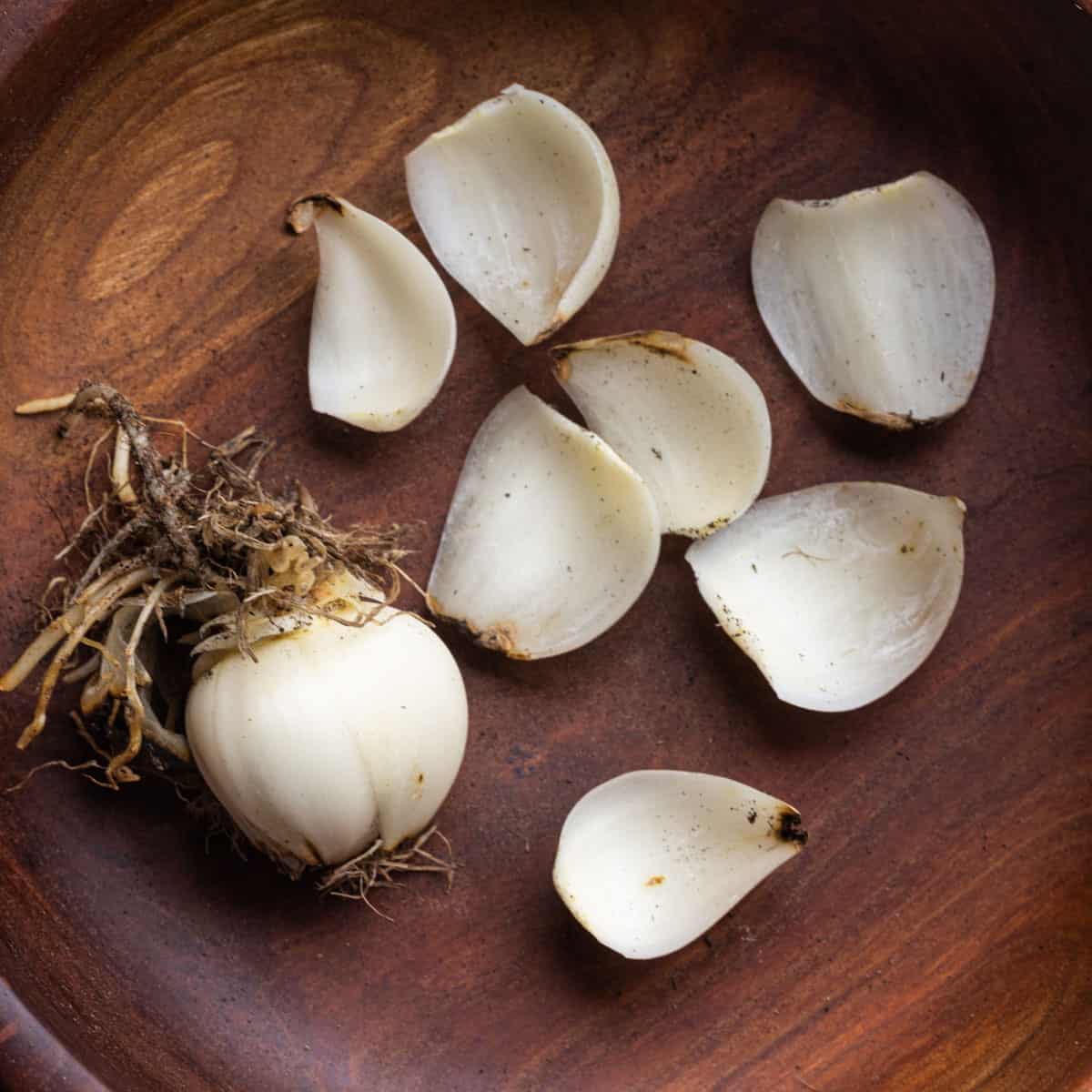 Since they're common in Asian cuisine too, I often see them vacuum sealed in packages during the summer at some of my local Asian markets, which is a lot easier to get than convincing a farmer to dig them out of the ground.
Flavor
As far as flavor goes these things are great. They have a natural sweetness that intensifies as you cook them. They stand up better than you'd expect to a decent saute too, with the end result reminiscent of water chestnuts, albeit more sweet.
General Cooking
You can toss them raw into salads and such if you want, but they can be a little starchy raw-I recommend cooking them briefly or marinating them first. Here's one of my favorite ways I enjoyed them-quickly cooked and preserved by pouring boiling flavored lard over them, a sort of quick confit.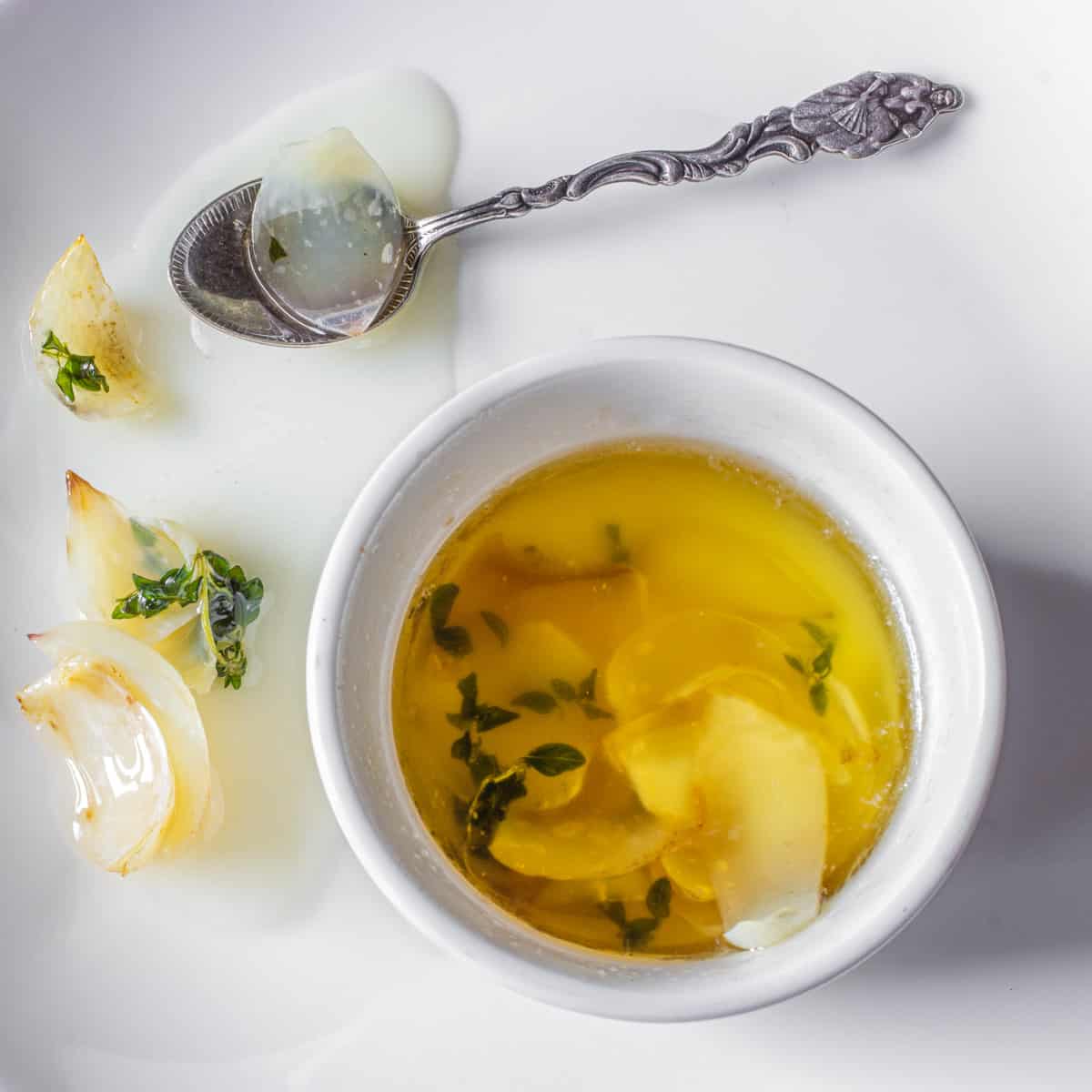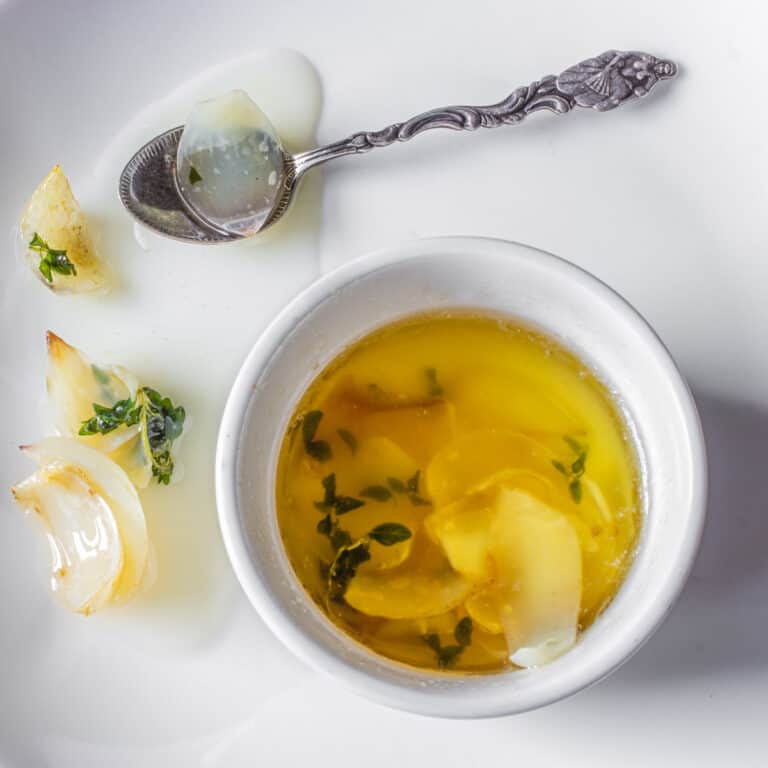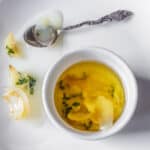 Print Recipe
Lily Bulb Confit
Lily bulbs slowly cooked until tender in lard or oil
Ingredients
4

oz

A couple handfuls of lily bulbs

picked into individual petals, washed and cleaned

1

cup

Animal lard or cooking oil

as needed to cover to bulbs

A clove or two of garlic

A few sprigs of fresh thyme

A bay leaf

¼

teaspoon

Kosher salt
Instructions
Bring the garlic and herbs to a simmer in the fat and keep hot off the heat. Season the bulbs to taste with salt, then place in a container, like a mason jar or a ceramic crock.

Pour the fat over the bulb petals to cover, then refrigerate until needed. The bulbs will taste the best after a few days of aging in the fat, but they will keep for months or longer as long as the fat completely covers them and there is no exposed pieces of herbs or bulb.
Notes
You'll be amazed at how sweet they turn after they're done. After being preserved in the herb infused fat, these would be great warmed up and put on a plate alongside a duck breast or a piece of fish.
Nutrition
Serving:
1
oz
|
Calories:
948
kcal
|
Carbohydrates:
10
g
|
Protein:
1
g
|
Fat:
102
g
|
Saturated Fat:
34
g
|
Polyunsaturated Fat:
13
g
|
Monounsaturated Fat:
51
g
|
Cholesterol:
103
mg
|
Sodium:
294
mg
|
Potassium:
239
mg
|
Fiber:
1
g
|
Sugar:
0.4
g
|
Vitamin A:
1
IU
|
Vitamin C:
11
mg
|
Calcium:
7
mg
|
Iron:
0.4
mg