Lamb and goat brisket (also known as breast) are an under-used cut of the animal you have to try. It's the same cut of meat as the brisket, and is connected to the lamb ribs. It's just not as large as the ones from beef and pork. Goat breast and lamb breast are interchangeable in recipes, venison too.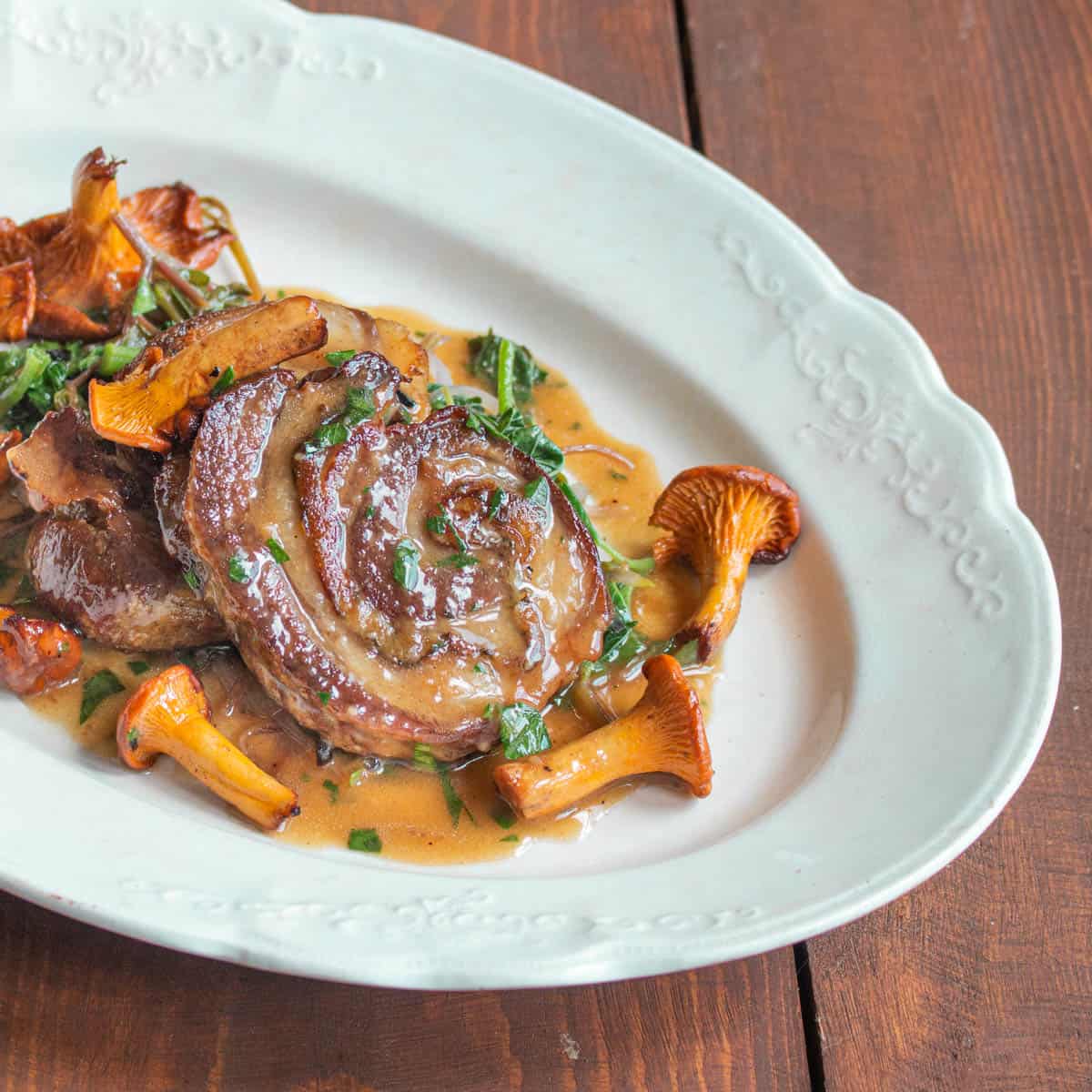 Where to buy Lamb Breast
Depending on where you live, it can be difficult to buy lamb breast as it's not commonly sold in grocery stores. The best place to buy it I know of is direct from a farm.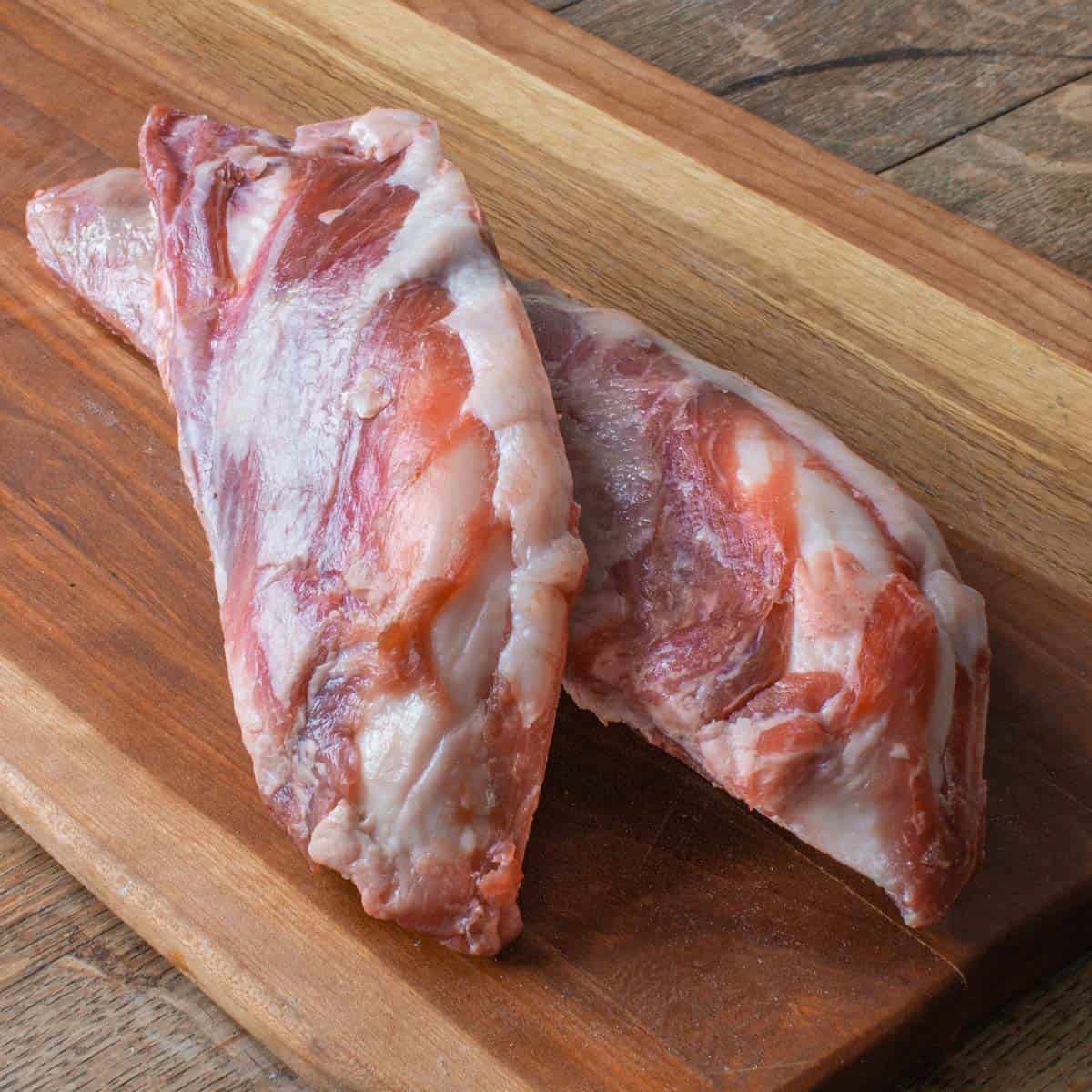 I work closely with Shepherd Song Farm Lamb and Goat Meat, and theirs is the best I've had. They sell breast on the bone, as well as double-breasts or rolled breasts off the bone.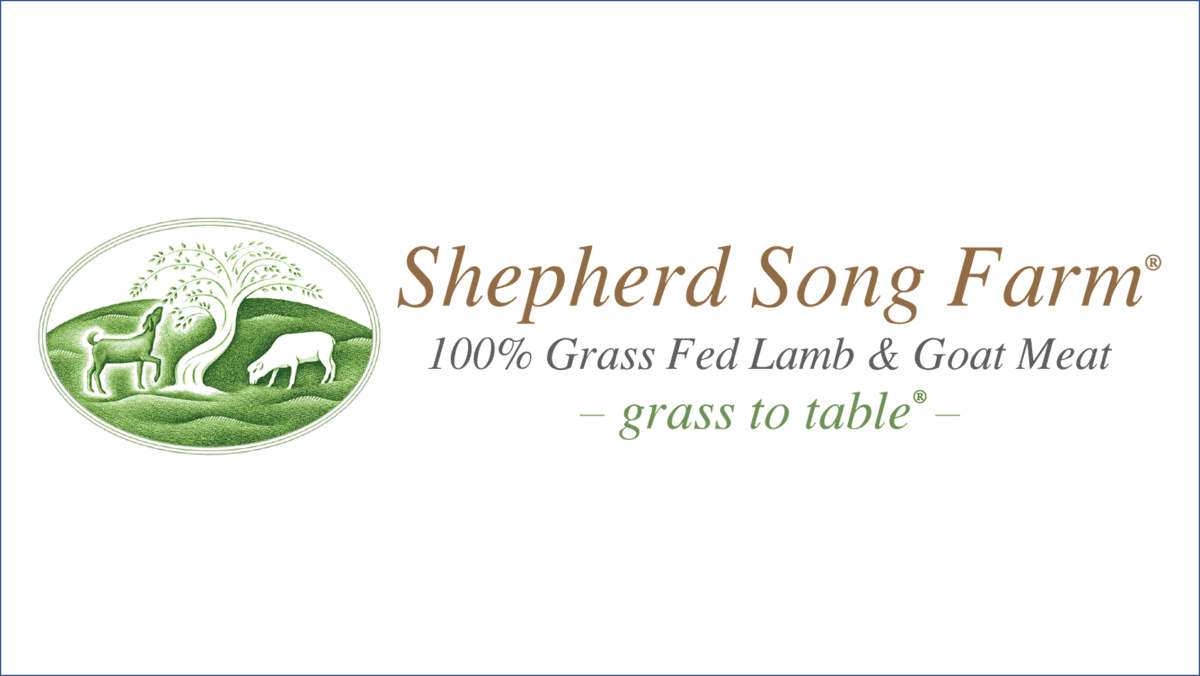 How to Cook Lamb Breast
How you cook it will depend on how it's cut. One thing that's always true is that you'll want to turn the oven temperature down.
I cook breasts at about 300-325 F low and slow until the meat is tender. However you cook it, you'll be rewarded with tender lamb that will impress your friends and family.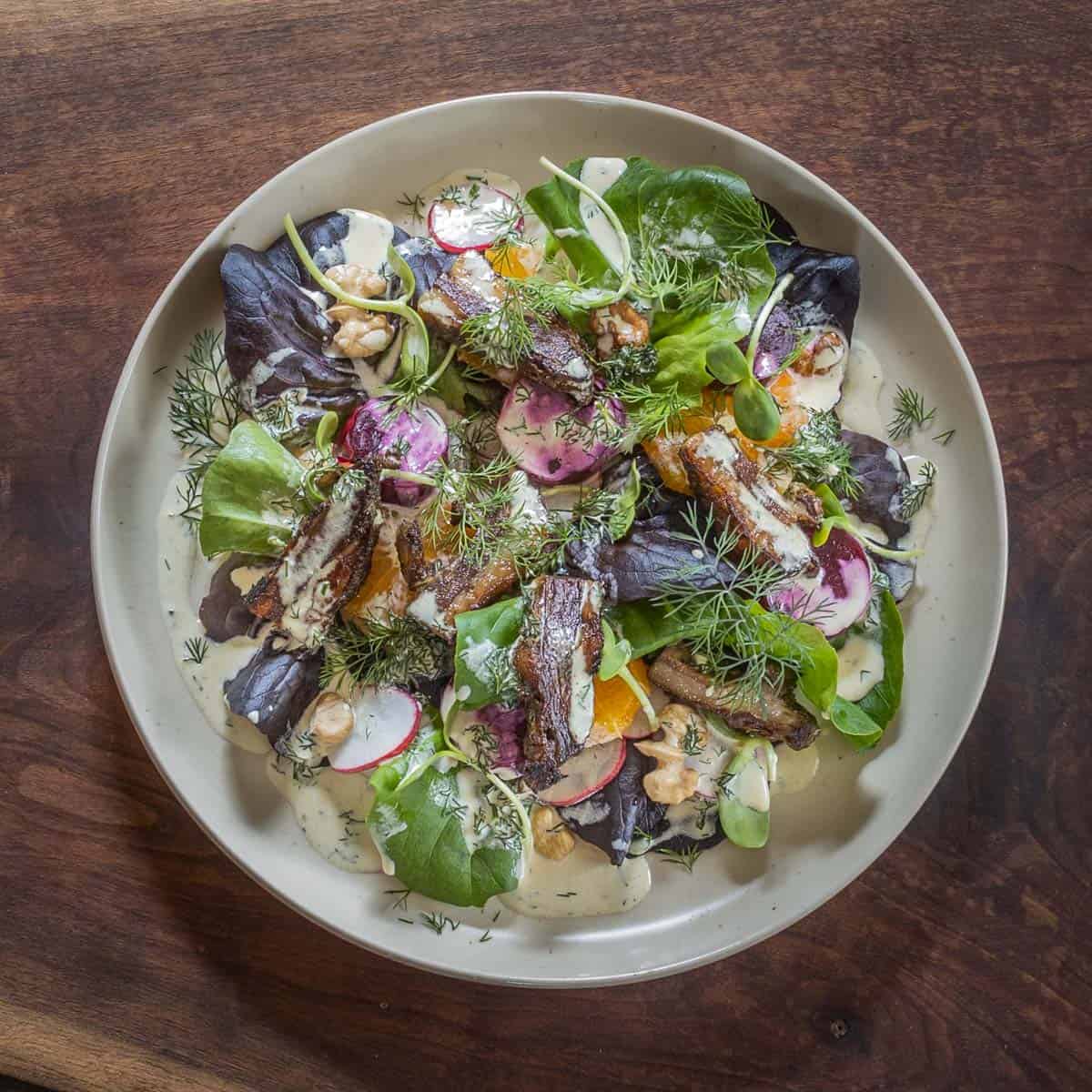 Off the bone
The easiest way to cook is using rolled breast which is sold off the bone. This is the cut used to make stuffed lamb breast. A filling is put on the meat, and it's rolled up and tied, browned and braised or roasted. After cooking it's cooled and sliced.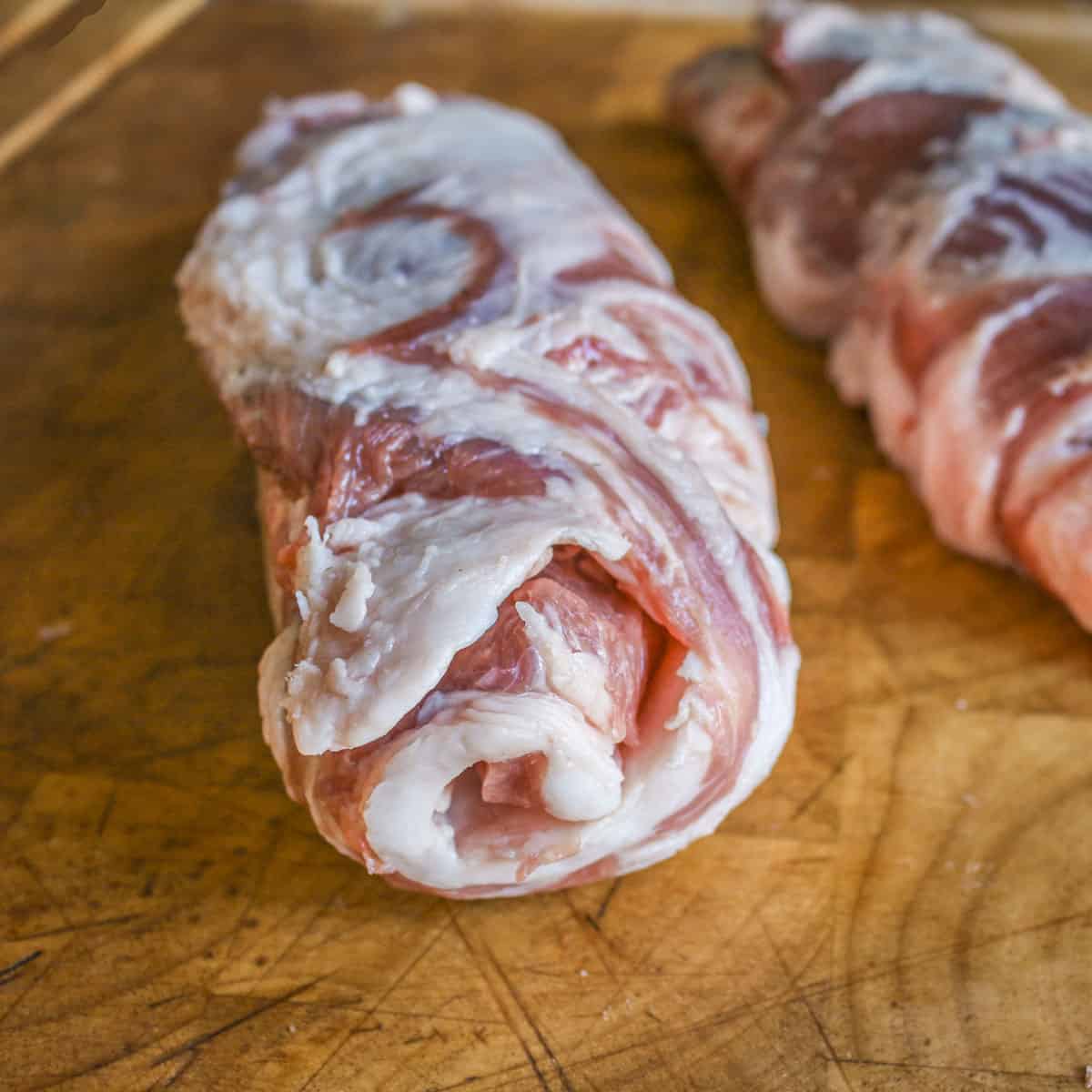 Butcher cuts can vary too, and it's possible to get two breasts connected together, or a single breast. For rolling and stuffing, you will want two breasts connected in one piece as pictured below.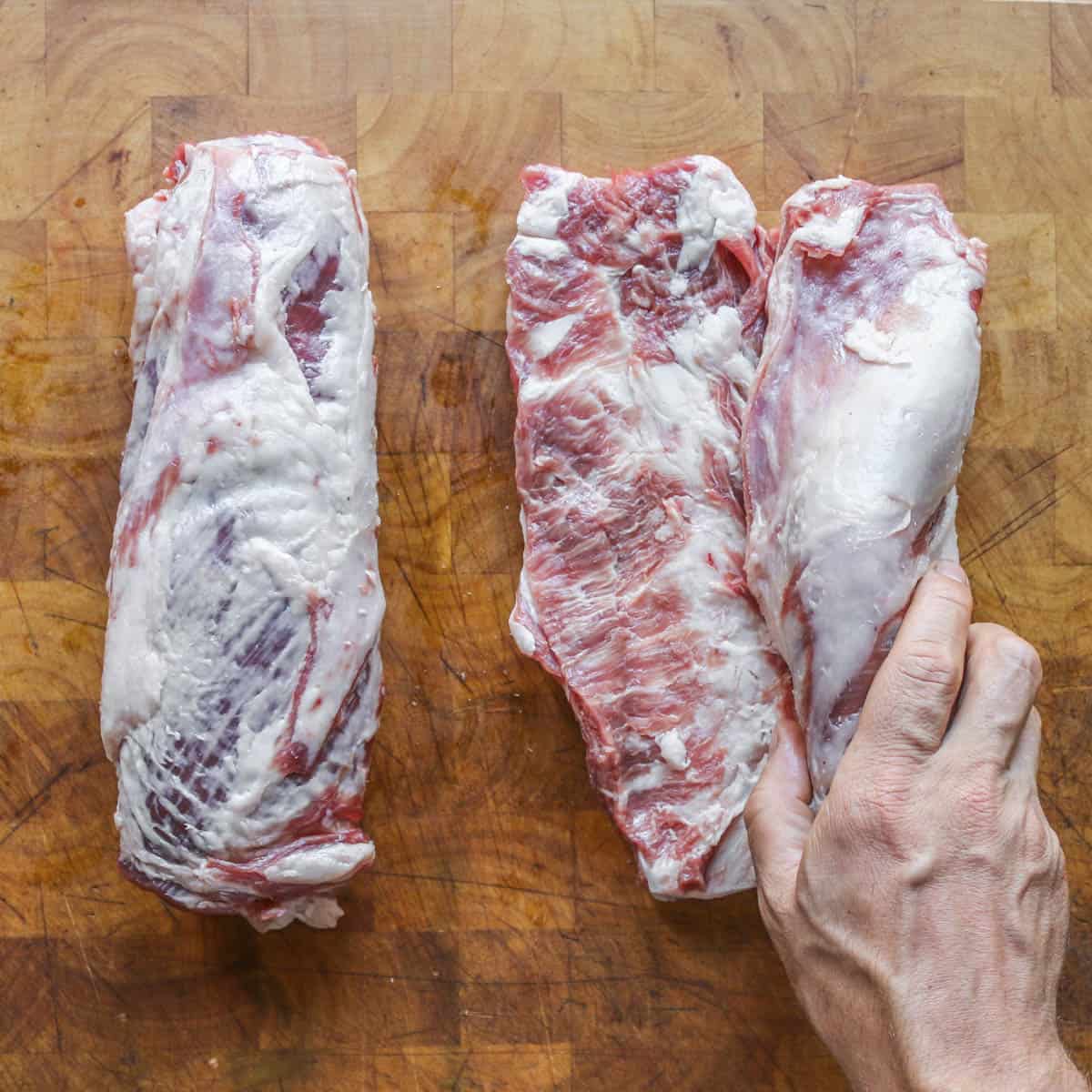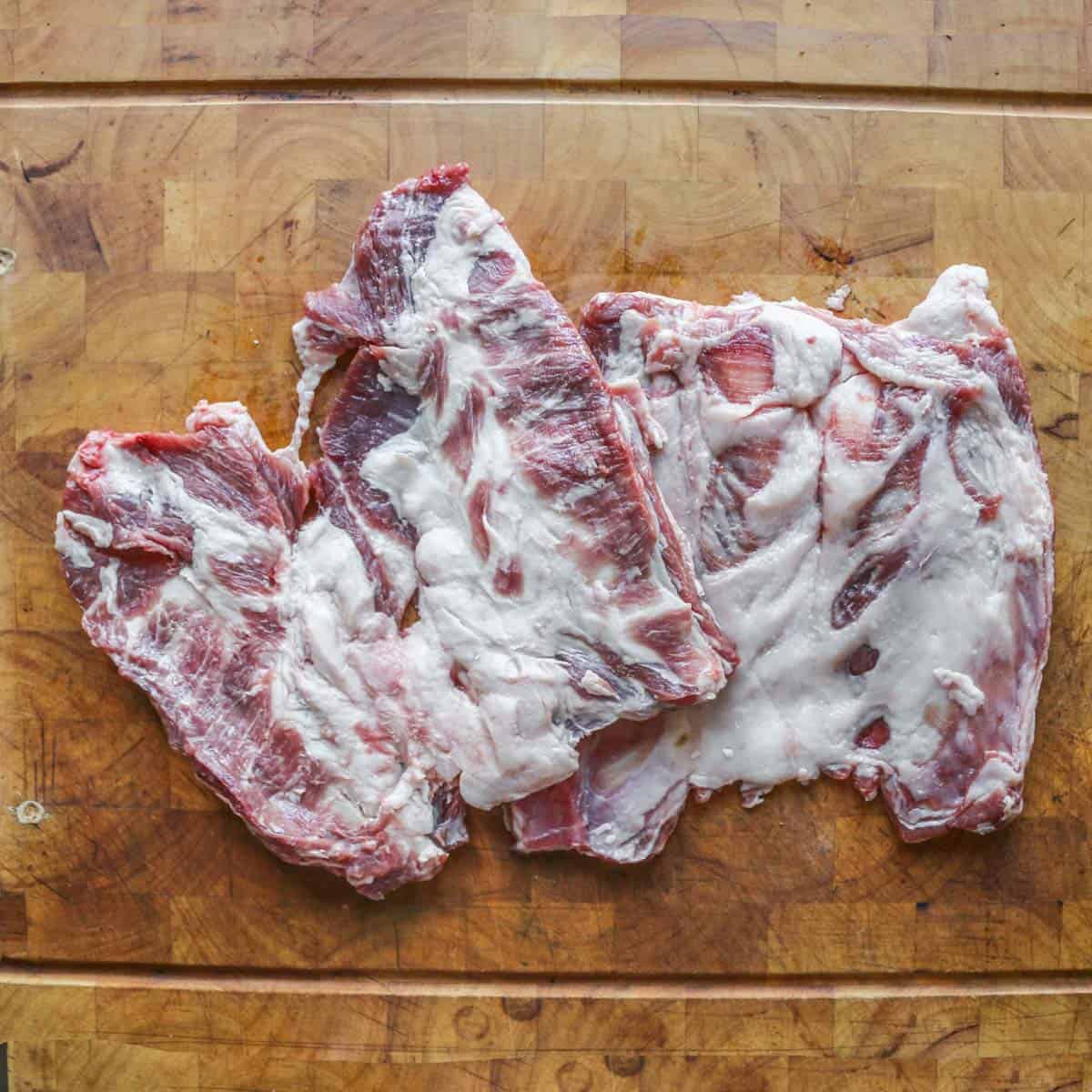 On the bone
Sometimes the breast is sold on the bone. These are more difficult to cook. You can easily cut the meat off the bone using a paring knife, or you can cook it on the bone until fork-tender.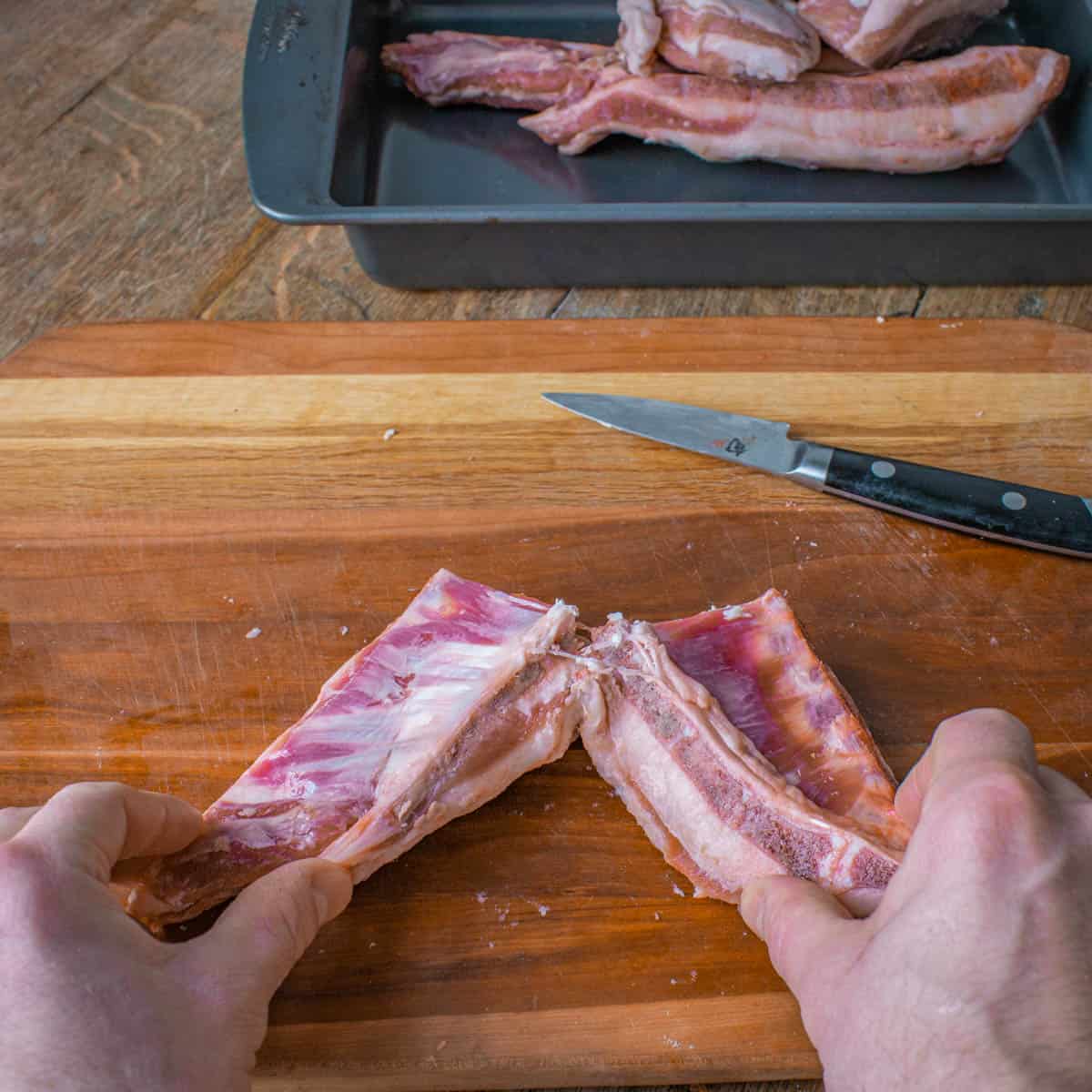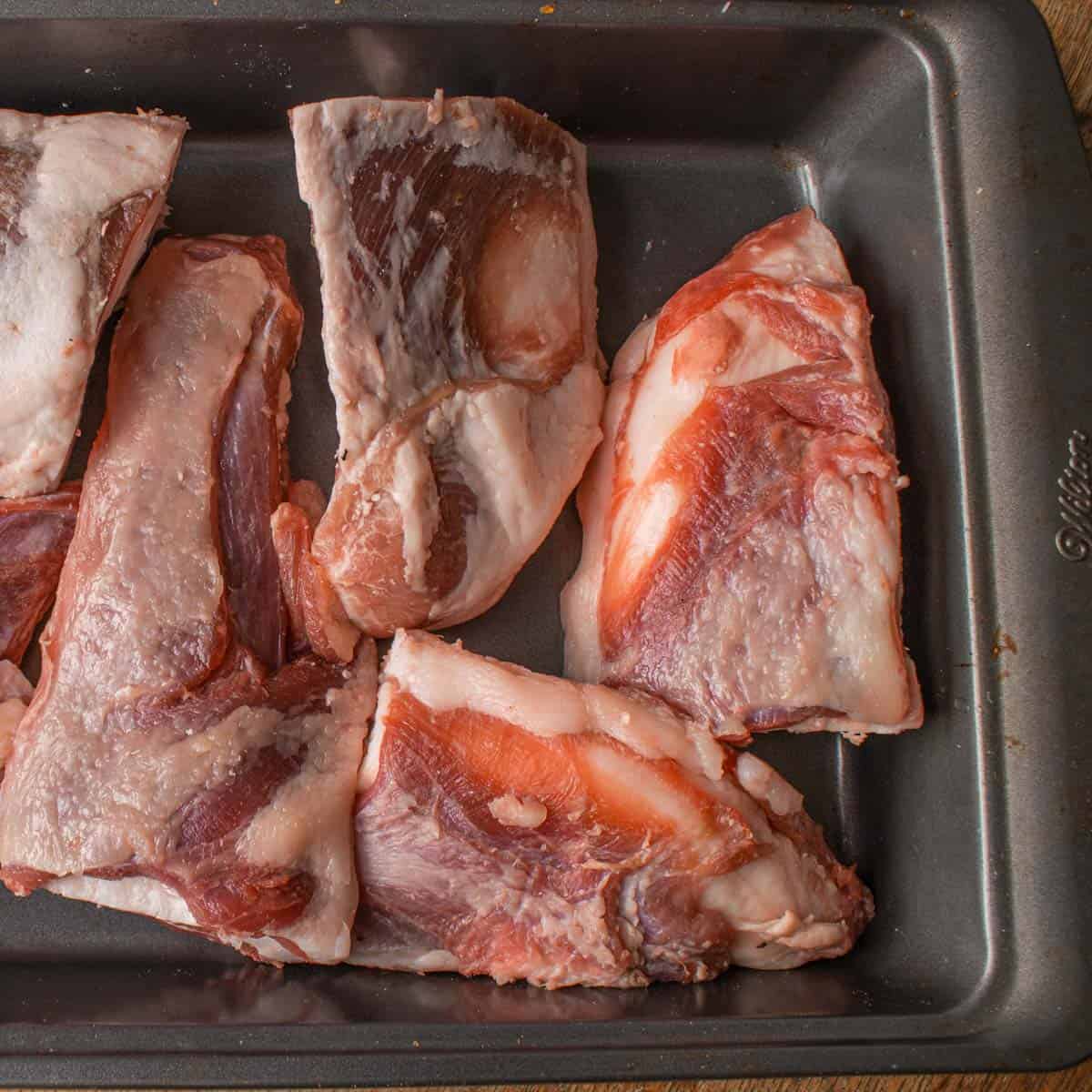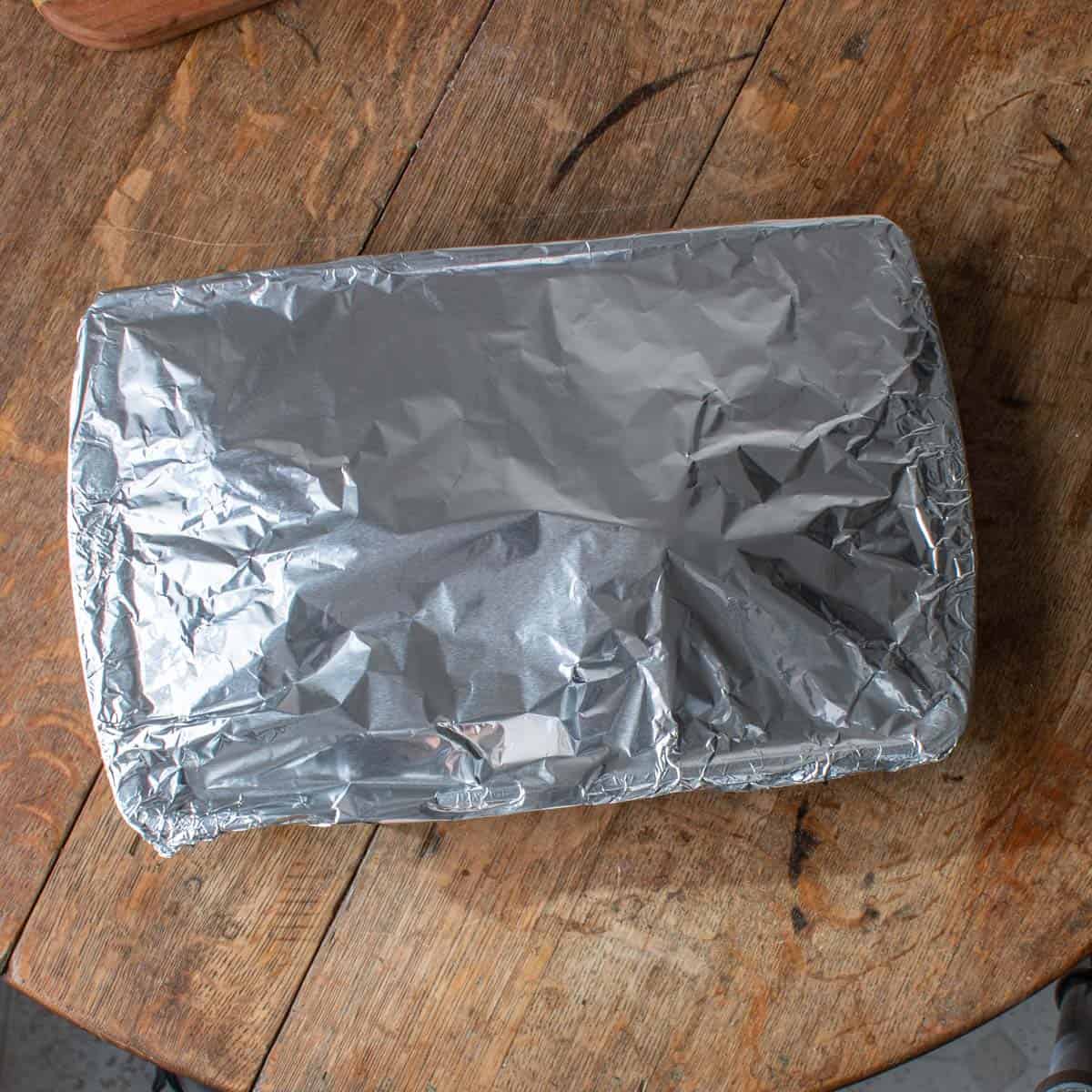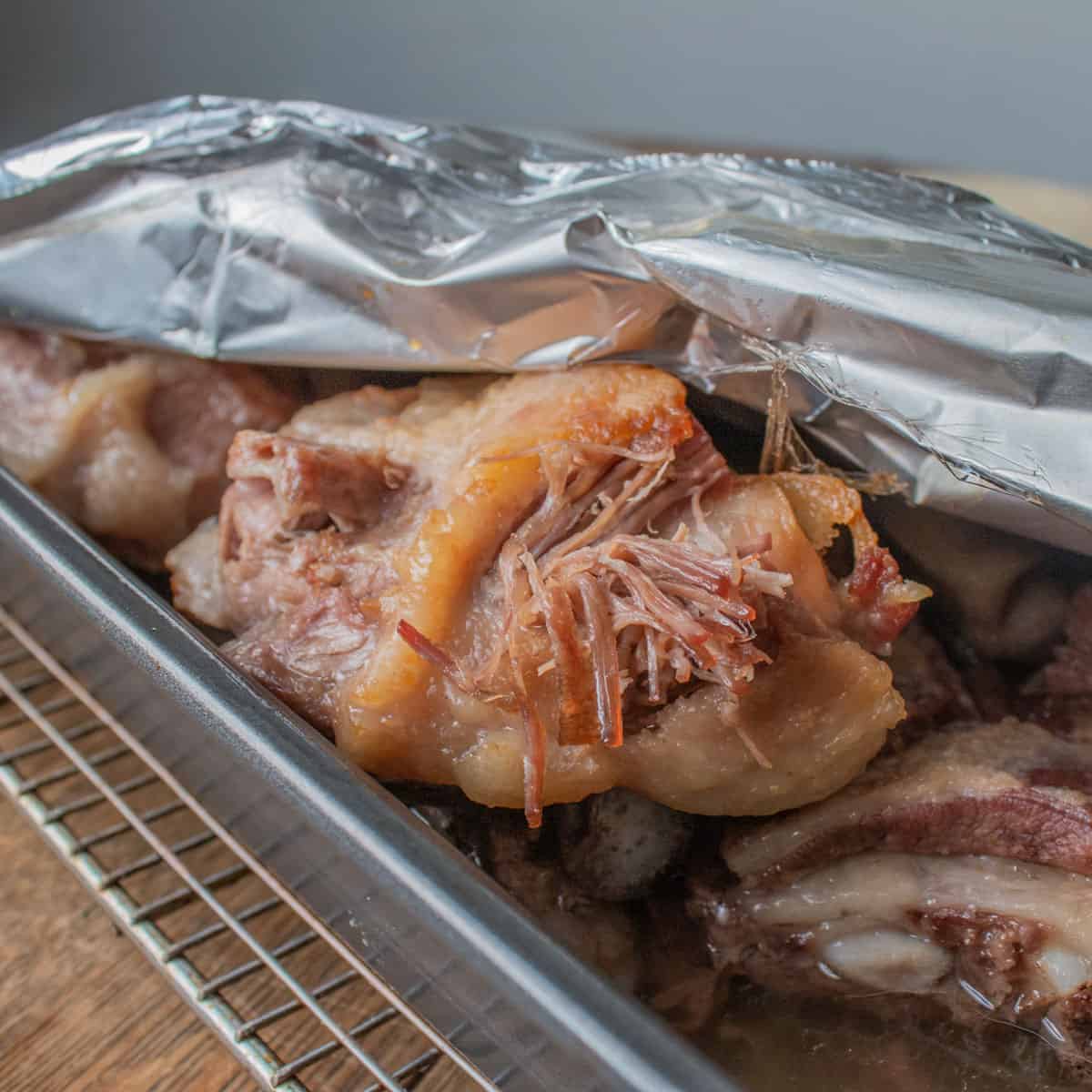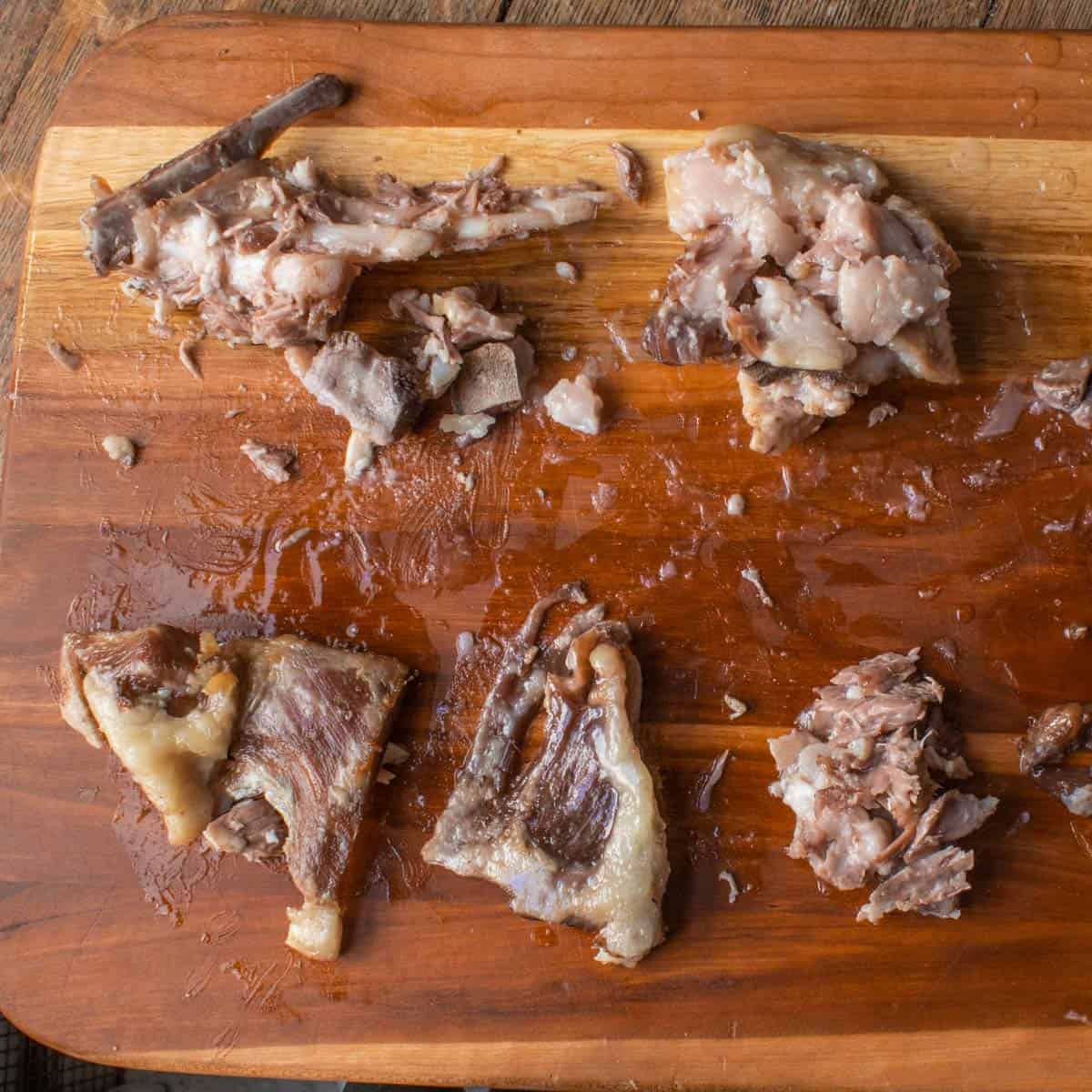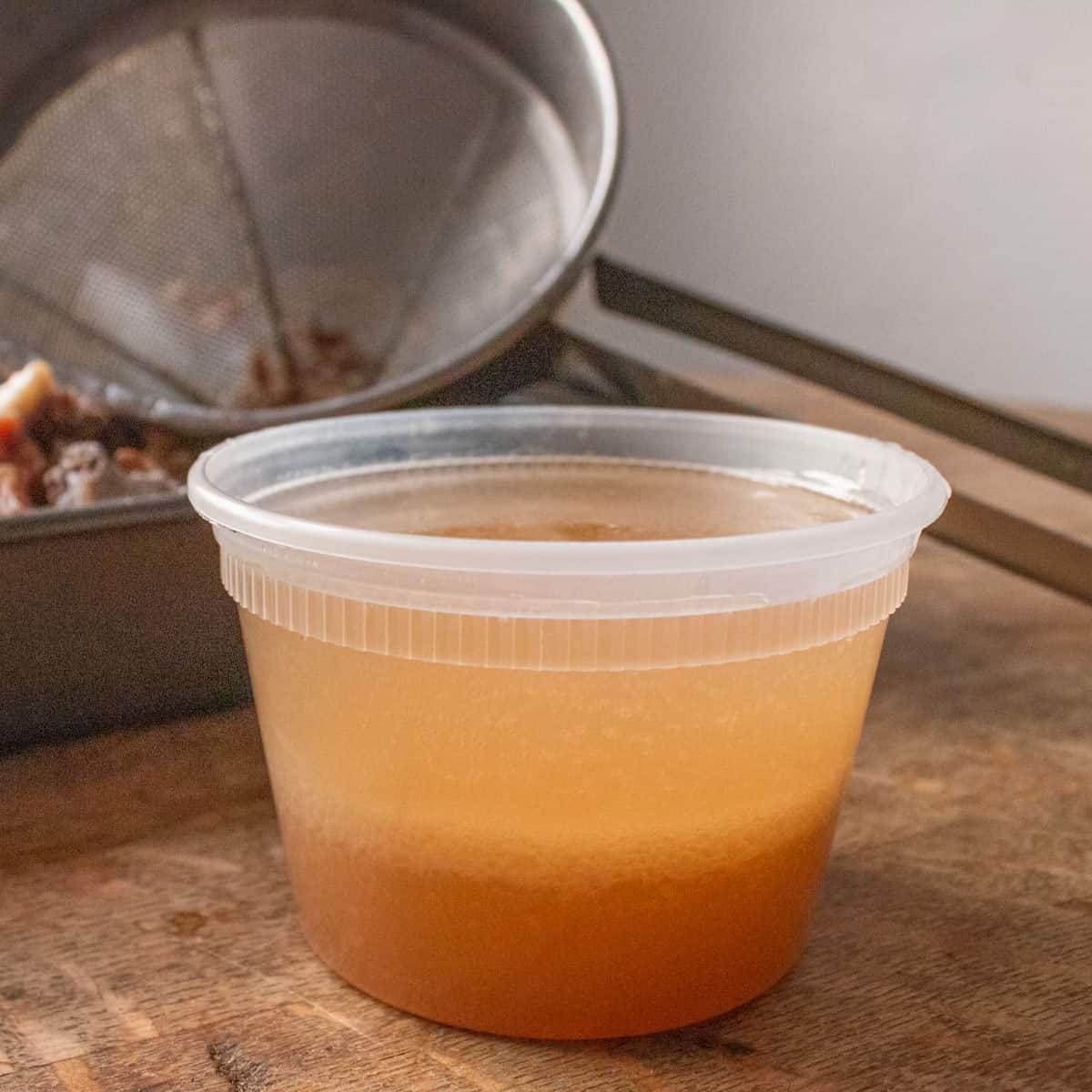 After the meat is cooked the breast is chilled which makes the meat firm. After cooling, the meat can be cut into pieces. Reheat lamb breast in a pan for delicious stir-fries and sautés. If you cut the meat from the bone, the leftover bones make delicious stock or lamb bone broth.
Recipes
Stuffed Lamb Breast
A classic recipe loved in the U.K. A rolled breast is stuffed with a simple filling, browned and roasted or braised until tender. After cooking it's cooled and sliced. This is one of the most delicious ways to cook this cut.
Dry Rubbed Lamb Breast
If you want to make smoked or roasted lamb breast, try marinating the meat with a spicy dry rub seasoning. This is the easiest recipe I know for cooking a whole breast off the bone if it's your first time. Season and marinate a breast overnight, then wrap in parchment paper or aluminum foil.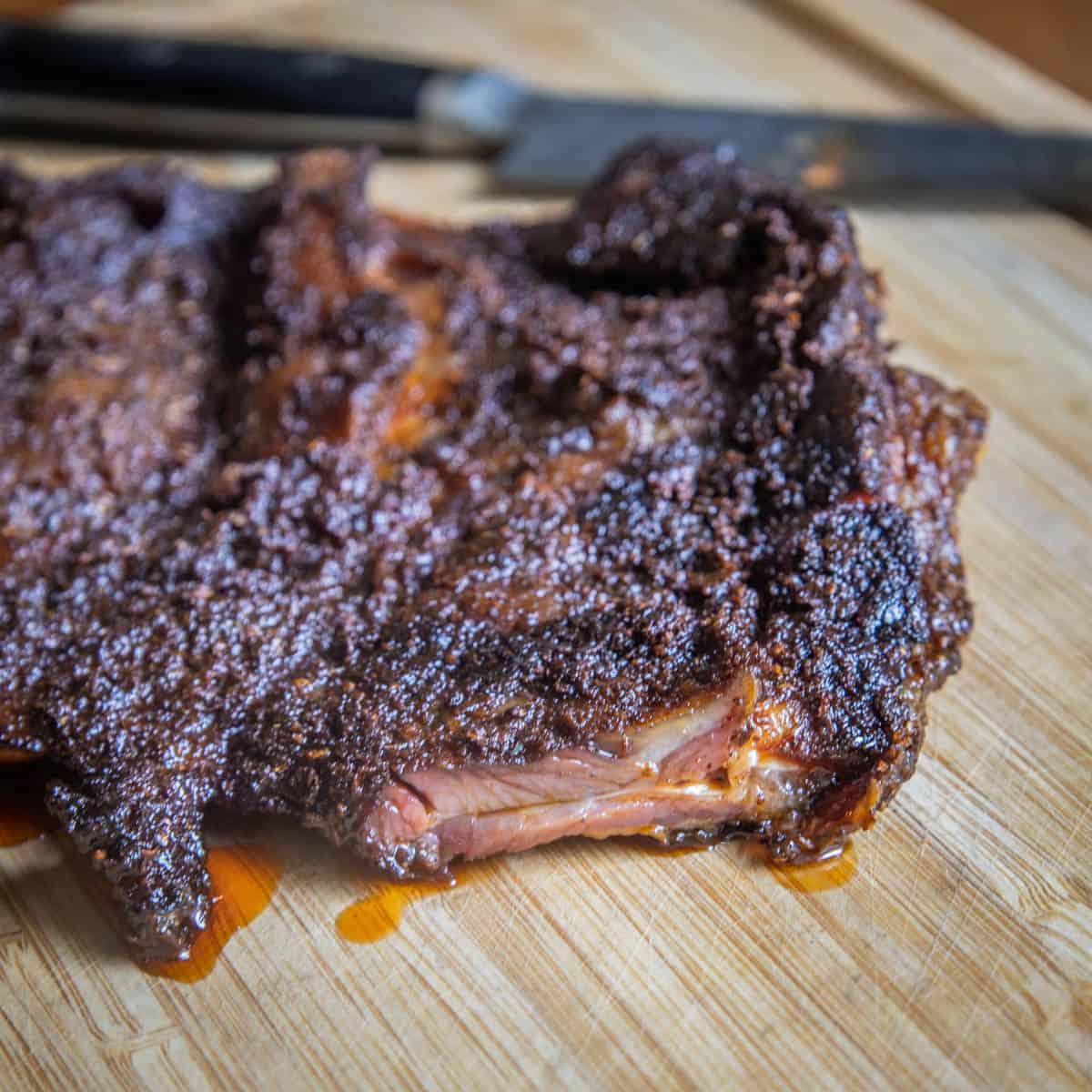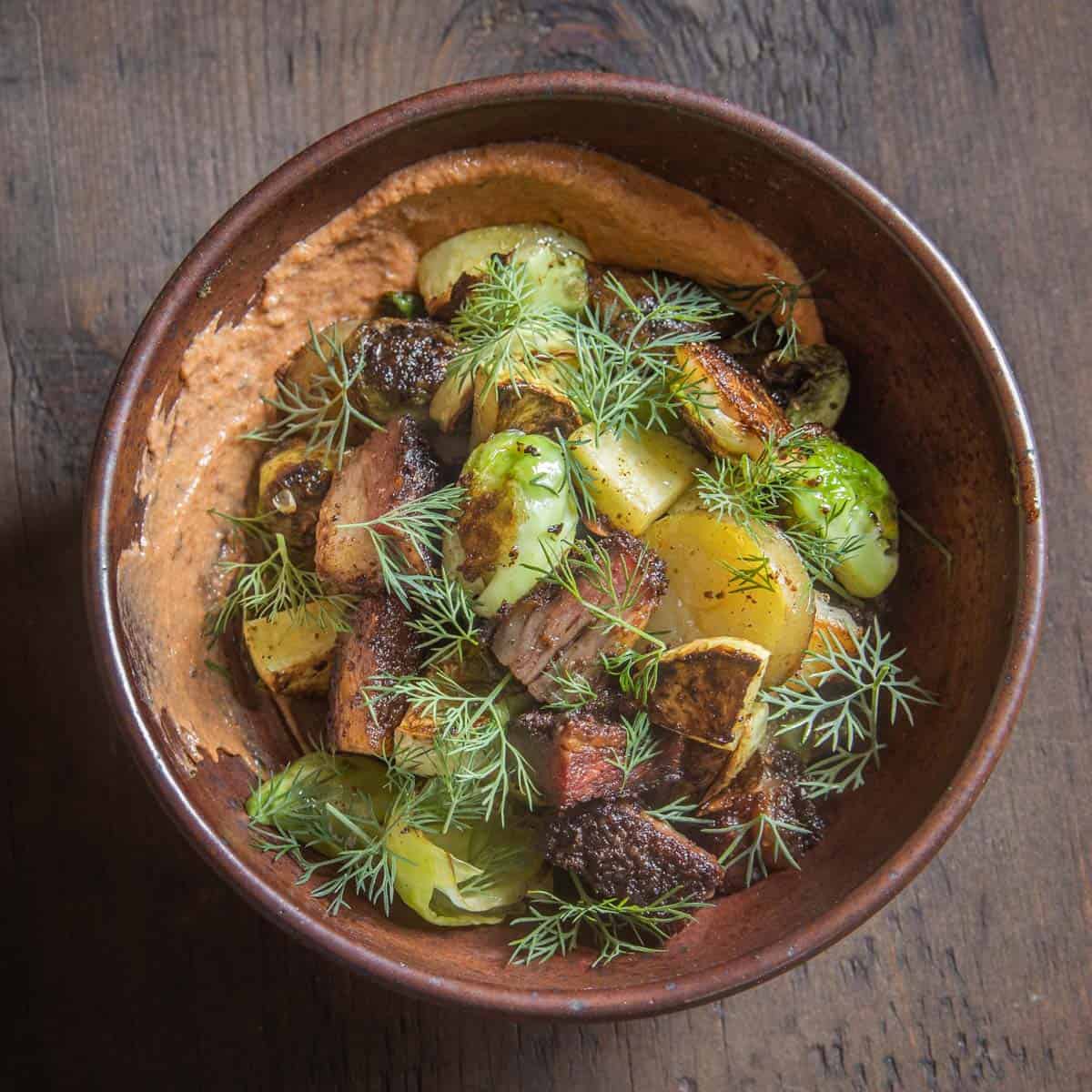 Preheat an oven to 300 degrees and cook low and slow in a roasting pan until the meat is fork tender. Chill, cut into pieces, and reheat, adding to dishes like you would rib tips. It can also be smoked and makes a wonderful lamb hash.
Lamb or Goat Breast Rice Bowl
Cook the breast until the meat is fork tender and cool. After cooling the meat is cut into bite-sized pieces and sauteed with vegetables to make a simple rice bowl. This is an easy recipe to make if it's your first time cooking the cut.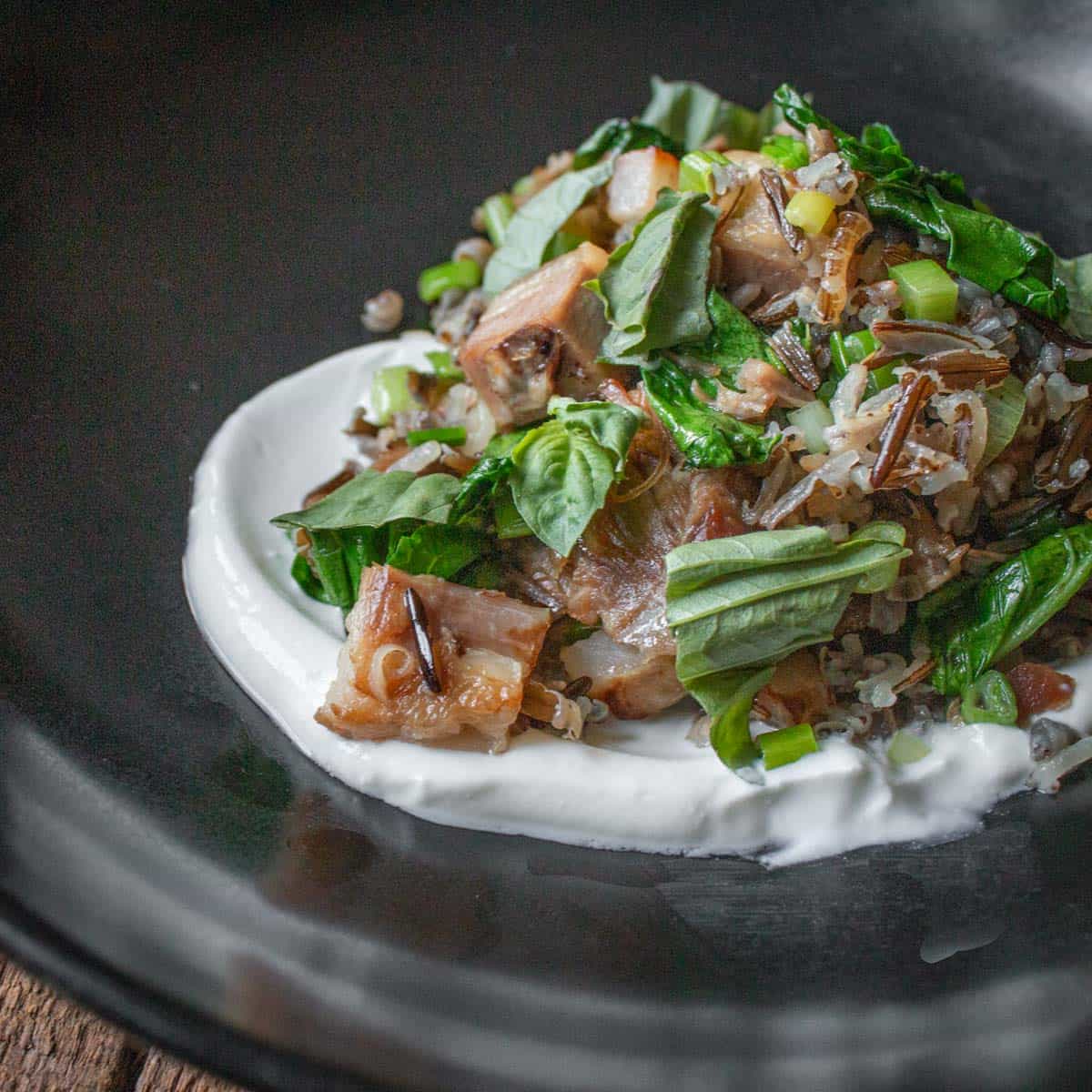 Cured for Lamb or Goat Bacon
The breast is rich in intramuscular fat and can be cured and smoked to make delicious bacon. This is one of the most popular things I make with this cut. If you have a smoker I recommend you try it. It's best made with boneless breast.
Breaded Breast of Lamb
A traditional French recipe where breast is cooked and pressed. After pressing it's cut into pieces, breaded, fried and served with a spicy tomato sauce and a salad of watercress dressed with olive oil.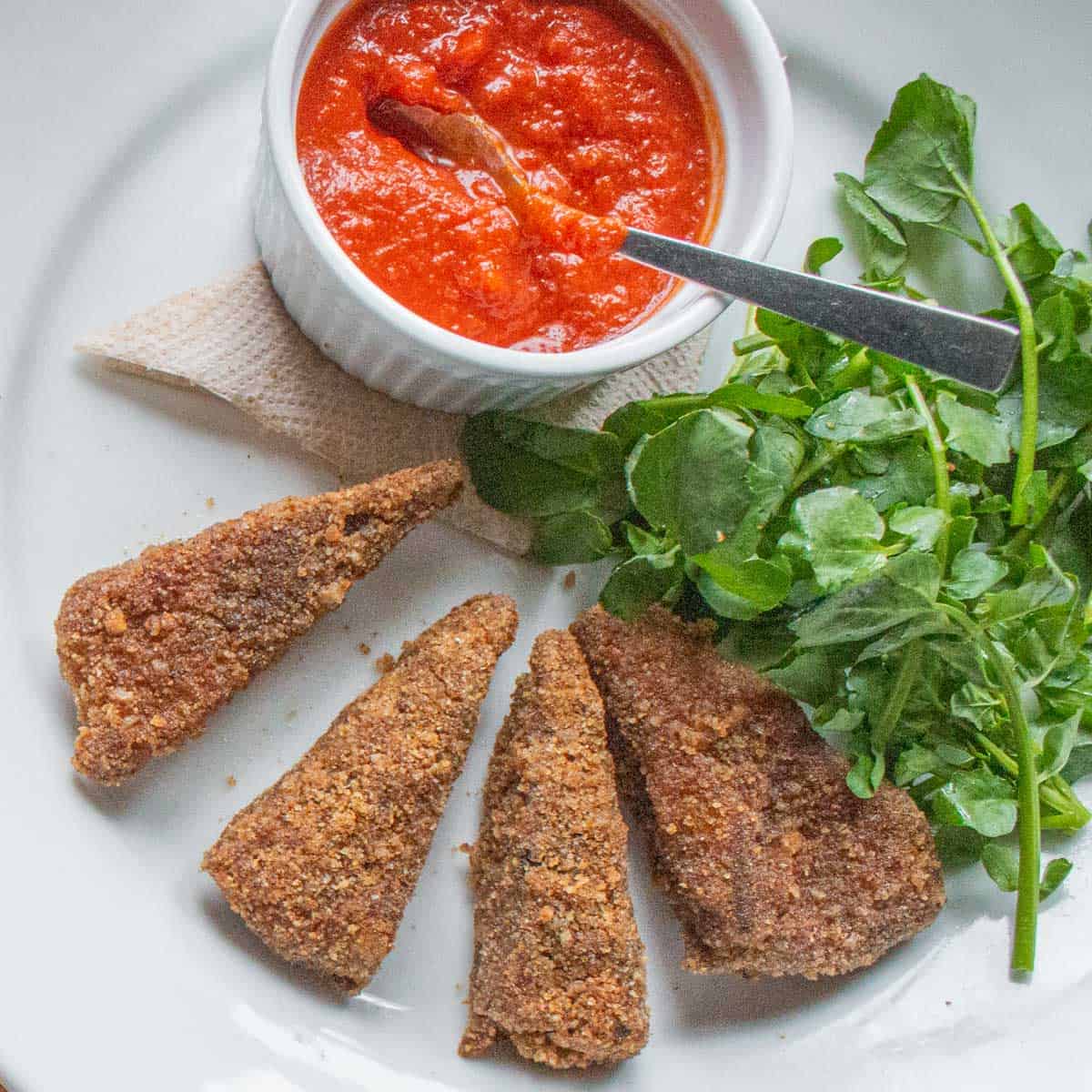 Other interesting cuts to try
If you like breast or brisket, you have to try some of my other favorite alternative goat and lamb cuts. Working with them is one of my specialties.
Saratoga or Neck Roast
This is a cut from the neck and shoulder and one of the best for slow-cooking.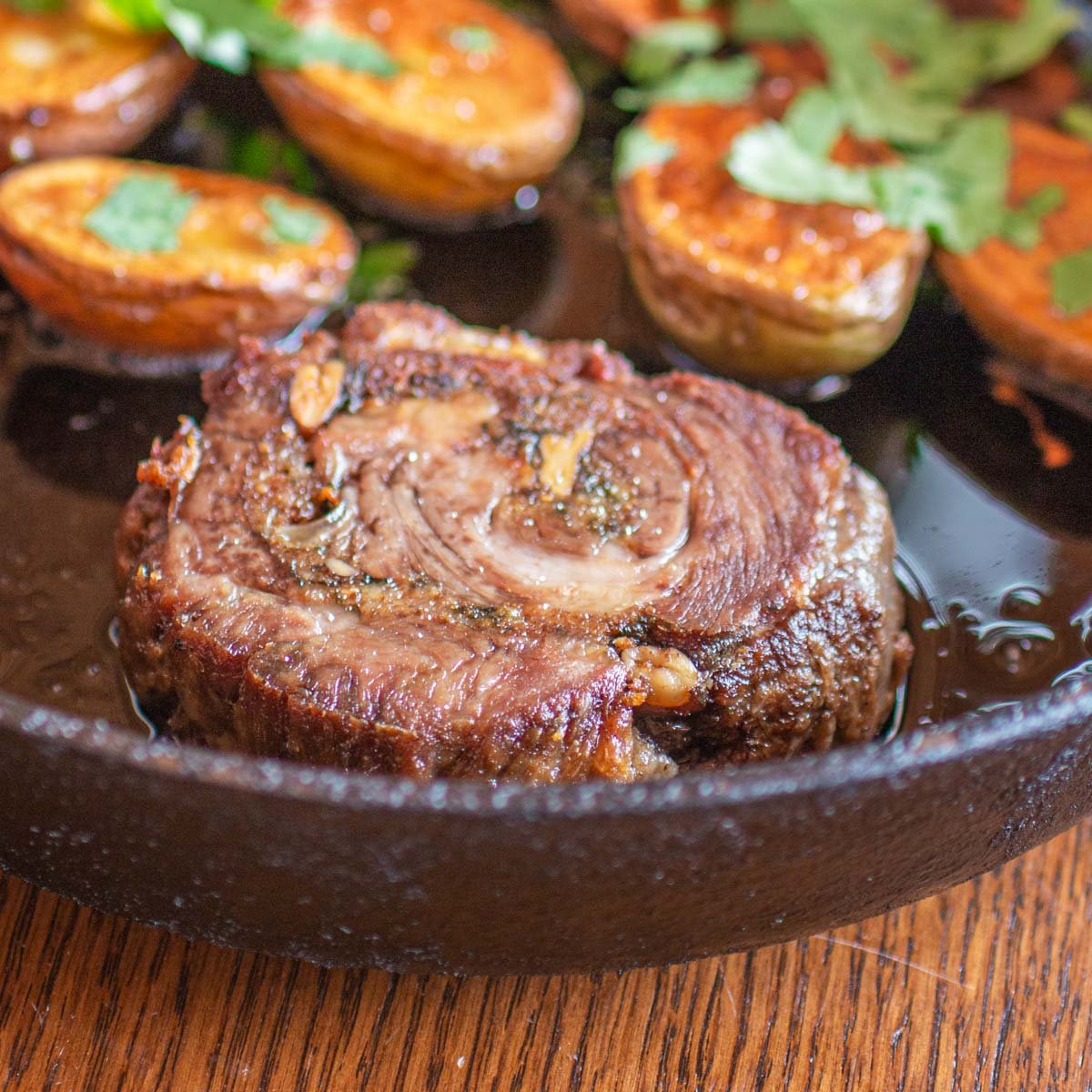 Whole Lamb Neck
One of the most tender cuts, the neck is loved by chefs and can be used anywhere you want soft, tender meat that melts in your mouth. See my post How to Cook Goat or Lamb Neck, with Recipes.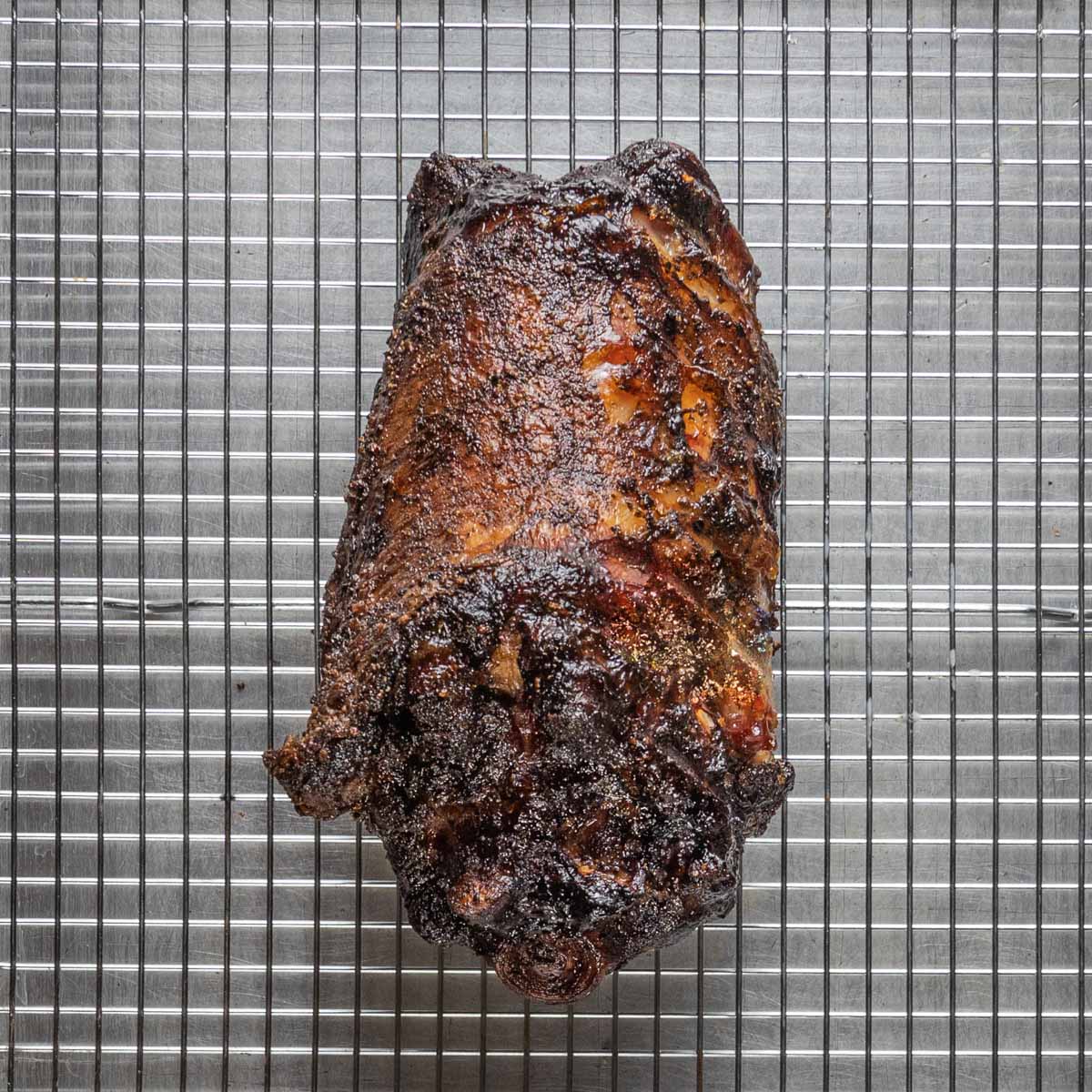 Lamb Ribs
Often overlooked because they're a fatty cut, lamb and goat ribs are wonderful if properly trimmed and cut into small portions. Shepherd Song sells lamb riblets that are ideal for appetizers and barbecue.