I went through a phase where whenever I found Lactarius indigo growing I tried to come up with preparations that would keep their blue color. One of the more interesting indigo milk cap recipes is a blue mushroom vinaigrette. You can use it on a salad, or as a condiment for poultry and fish.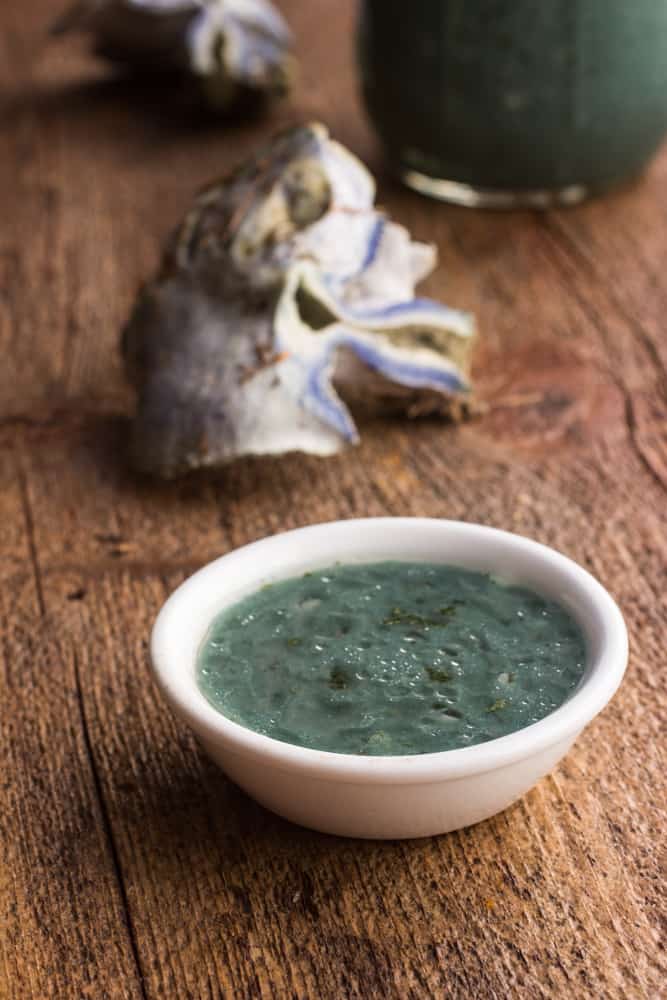 It's not the type of vinaigrette you're going to throw on a salad, since you won't be able to enjoy the color, rather, it's meant for dressing something like a piece of fish or chicken, (poached or grilled would be great).
Keeping the color is key to making this look attractive. As I talked about in my recipe for preserving lactarius in oil, keeping the color of the mushrooms is done by exposing them to moist heat in combination with vinegar or citric acid. For our vinaigrette recipe, I found that allowing the mushrooms to macerate with the vinegar without any heat keeps the attractive color the best.
Does this mean that the mushrooms are raw and you have to be worried about eating them? Not at all. I've never had a problem eating lactarius indigo and the maceration process, although it doesn't involve heat still "cooks" the mushrooms and starts to break them down with the exposure to salt and vinegar.
It only takes a couple mushrooms to make a batch, and some that may have some damage will be fine, just make sure they're fresh, crisp, and most importantly still giving off their deep blue color when cut.
More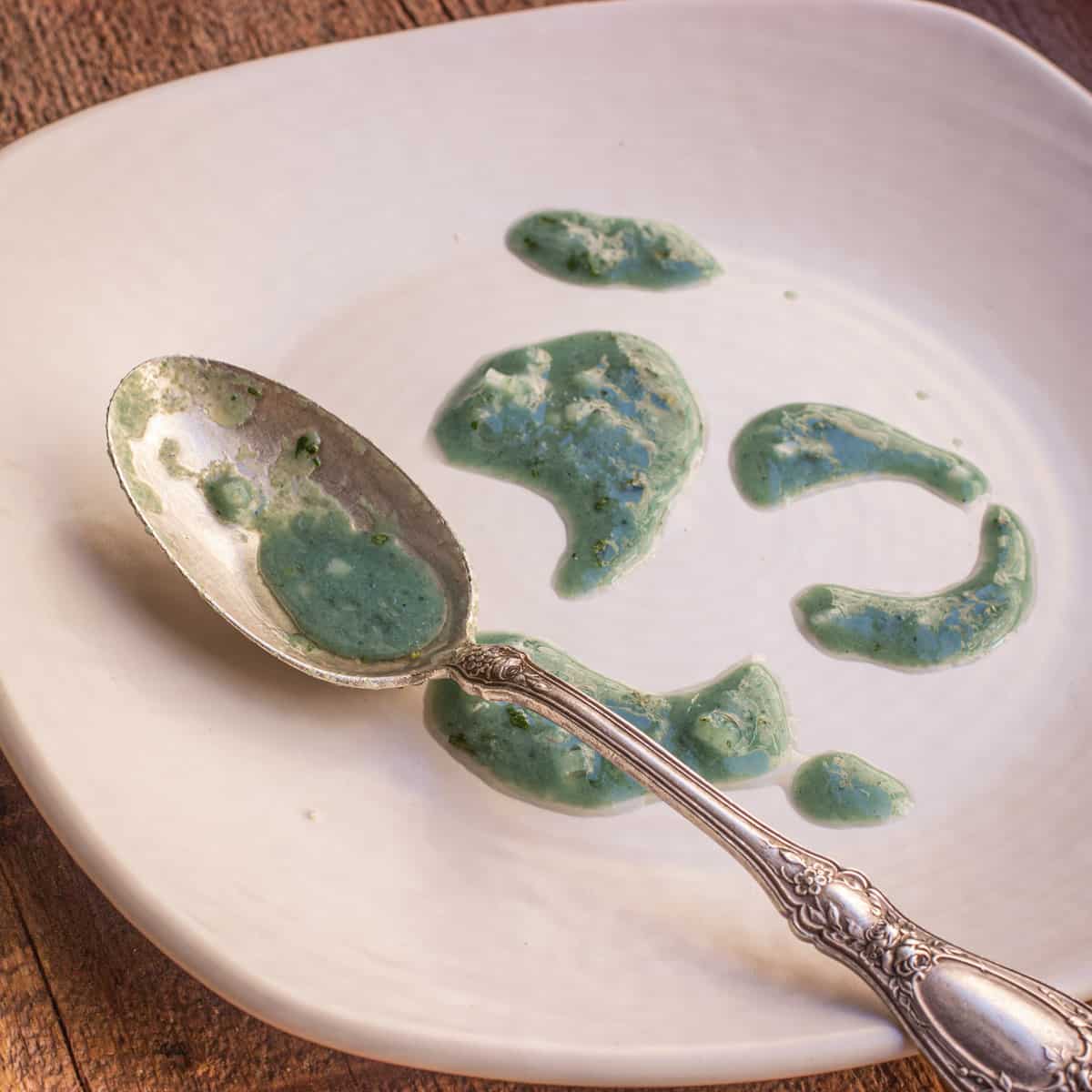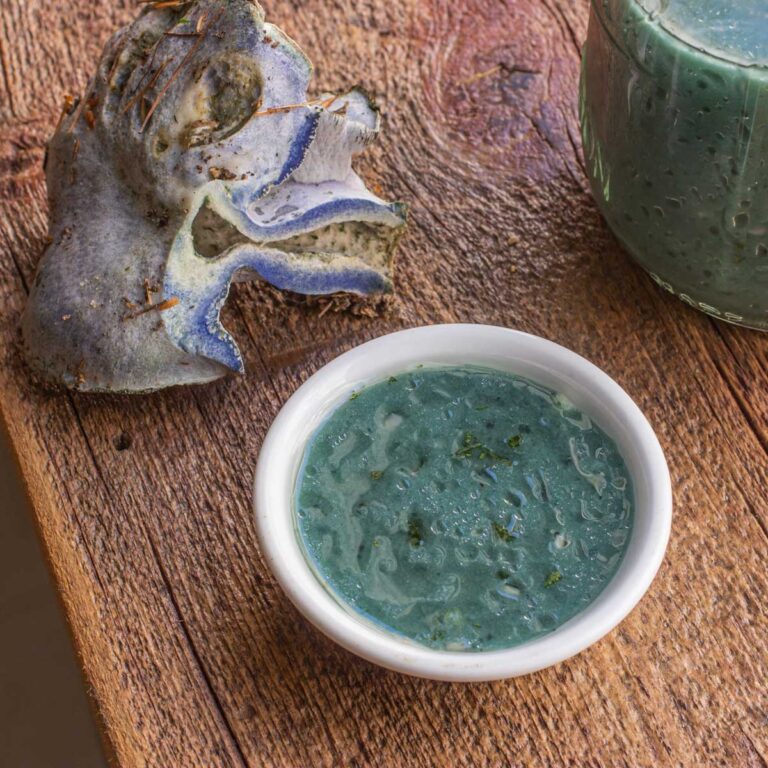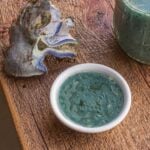 Print Recipe
Lactarius Indigo Vinaigrette
Ingredients
1

cup

vegetable broth

preferably homemade

3

cups

chopped fresh lactarius indigo mushrooms

⅓

cup

mild olive oil

⅓

cup

champagne vinegar

Small clove of garlic

minced

1

tablespoon

shallot

diced ¼ inch

1

tablespoon

chopped fresh thyme

1

teaspoon

kosher salt

plus more to taste

¼

teaspoon

ground white pepper

optional
Instructions
In a small bowl, combine the shallot and garlic with the salt and pepper then allow to macerate for 15-20 minutes. Add the mushrooms, vinegar and thyme, and place the mixture in a food processor.

Process the mixture, drizzling in some of the vegetable broth until you get a smooth puree. You may not need all of it.

Finally, drizzle in the oil, still processing all the while.

When all the oil has been added, double check the seasoning and adjust as needed, then transfer to an airtight container (a mason jar works great for vinaigrettes) and reserve until needed.
Notes
Spoon it on a piece of grilled chicken, pork, or fish. You can also keep it in the fridge to show your friends as a conversation piece, so they can see just how much of a mushroom loving weirdo you are.