Japanese Knotweed, also known as Reynoutria japonica (formerly Fallopia japonica, and Polyganum cupsidatum) is a popular plant in the foraging world, but, I didn't find out about it through a wild food book or online group-I read about it in one of my favorite cookbooks: Provence Harvest by Jacques Chibois, as the plant is also known and appreciated by some chefs.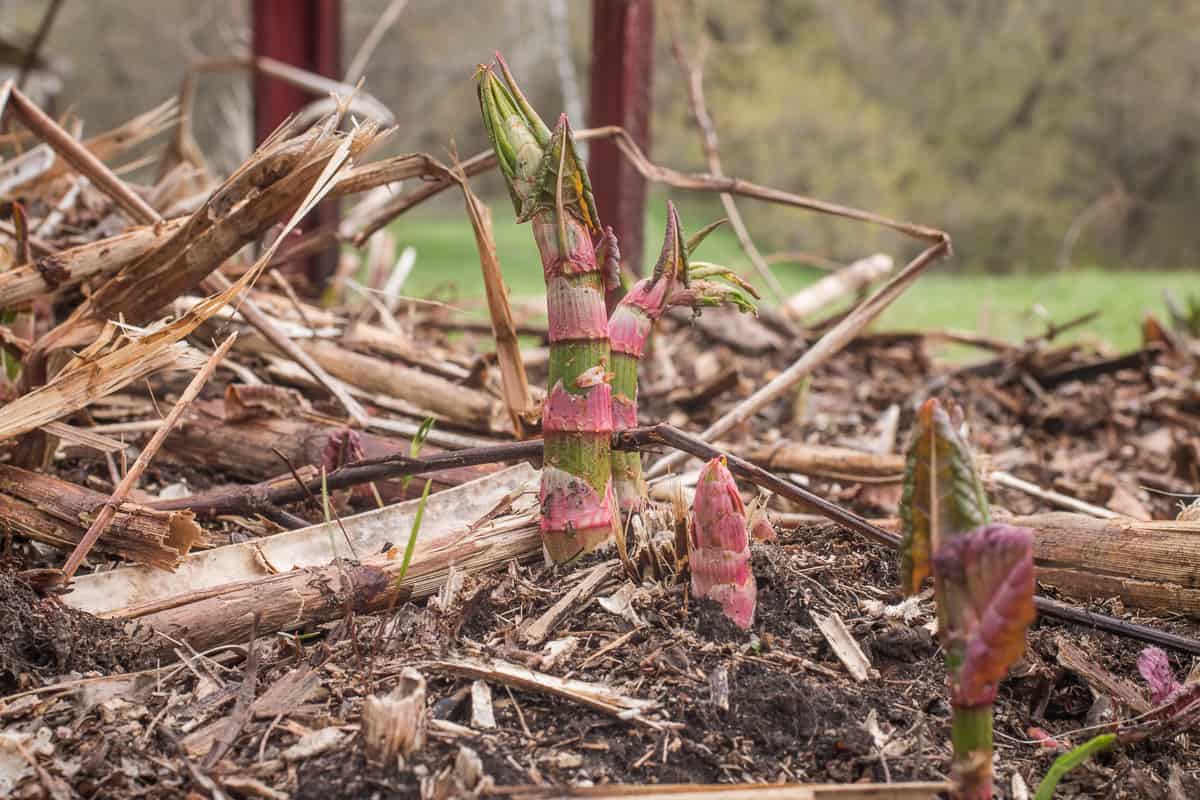 I'm going to share with you what I know about this strange plant that's related both to bamboo and buckwheat, covering some do's and don'ts you should know about harvesting, as well as an explanation of how I cook and prepare it using some of my favorite recipes.
Knotweed is Highly Invasive
Originally, the plant was brought to Europe as an ornamental, and, as is often the case, it spread, rapidly. It's a great plant for pollinators, but don't even think about planting it as an addition to your garden, no matter what someone tells you. Japanese knotweed is one of the most aggressive invasive plants in North America.
This should come as no surprise, as the plant resembles bamboo in its growth, which is also highly invasive and a danger to native species. See my note on caution near the end of the post for more on how to safely handle and dispose of the plant.
Japanese Knotweed Identification
The plant is easy to identify. Here's a few tips to help you.
Often growing in large, pure stands or thickets like bamboo
Stems are always hollow and segmented with a blotchy red coloration
Leaves are triangular to heart-shaped with age
Small white flowers appear at the end of the season
Can reach heights of 10-15 feet
Giant knotweed, a more rare variety, is much larger.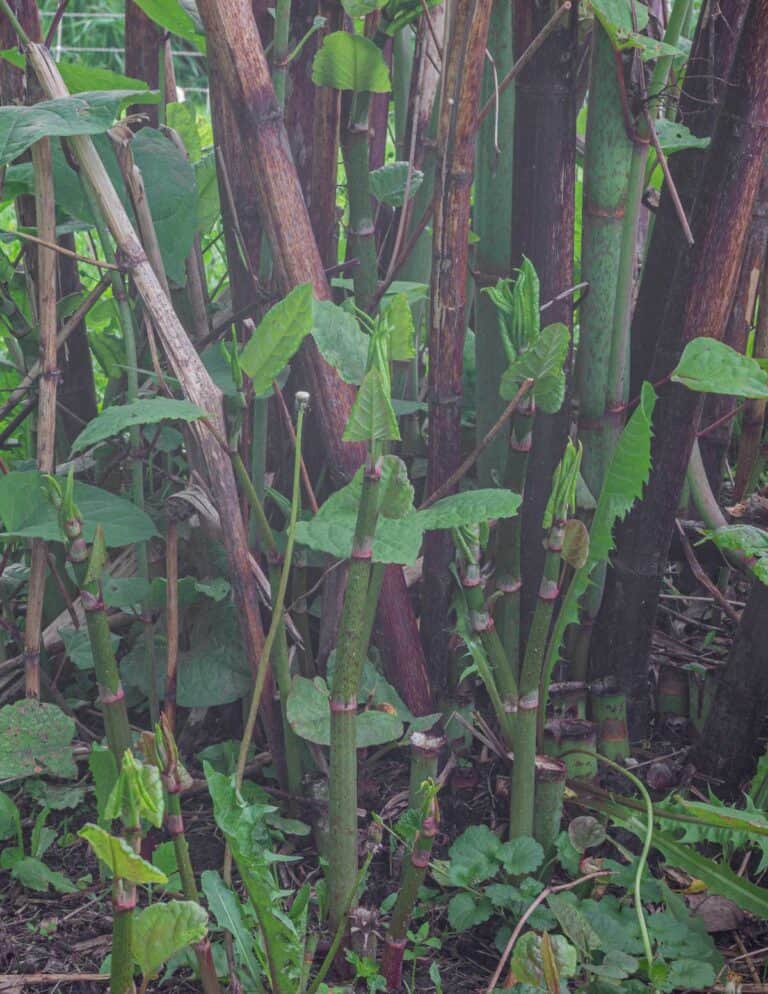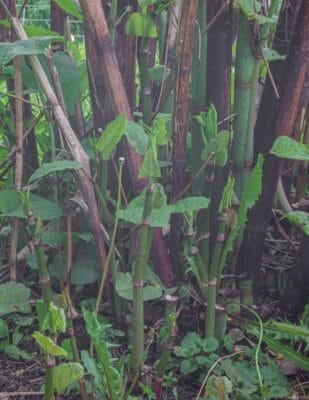 Where to Find Knotweed
If you don't know where any knotweed grows, look in disturbed areas, and places that have been forgotten or aren't tended much, like former gardens or abandoned lots. Just look for the tall, bamboo looking thicket below. I've spotted it in plenty of other places since, from parking lots, to gas stations and roadsides, near railroads, and plenty of other places-many of which can be sprayed by local authorities trying to remove the plant.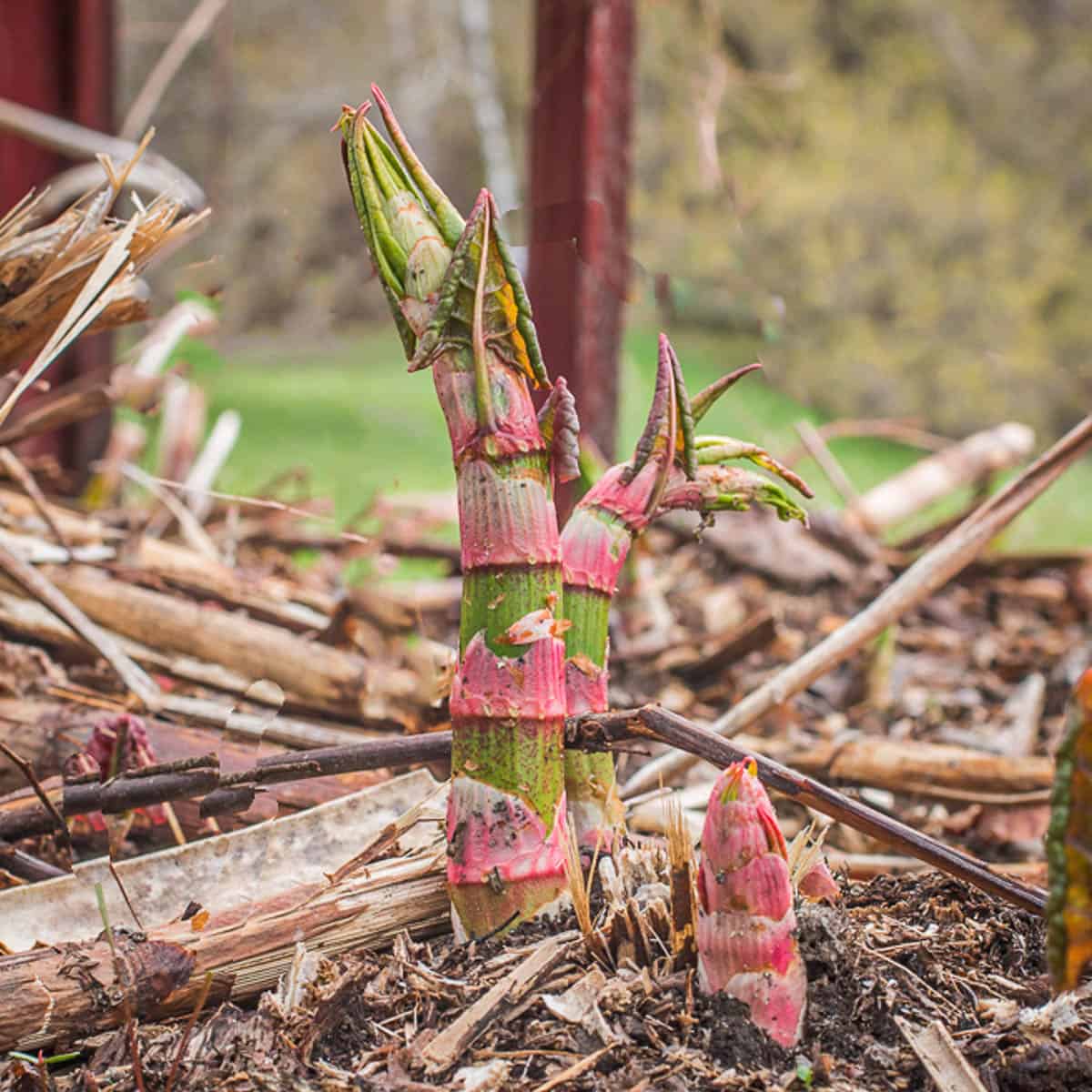 Proceed with Caution
Knotweed is edible, and many people like it, but there's two big points to keep in mind about it from my experience.
Just because you found a big patch, doesn't mean you should eat it. Park service and state workers regularly spray knotweed colonies with herbicide in my area, especially along roads and railroads. If the plants look at all wilted or sickly, stay away.
Don't compost your knotweed. Knotweed is related to bamboo, and can regrow like a literal plant zombie if you toss it in your compost. Bake, boil, microwave, incinerate, or otherwise denature any scraps you have from cooking to avoid an infestation in a place you live.
Controlling Japanese Knotweed
If you have knotweed on your property it can be a big problem. I've talked to a number of people who've tried to control the spread. Chemicals are often used, but the plant is really resilient, and no matter what you do, controlling it is going to be a continual process over the course of years.
It Spreads by Seeds and Rhizomes
Knotweed spreads both by seed, and under the ground through its root system. If you look closely at the image below, you can see some young shoots creeping into nearby areas away from the middle of the colony. I would wager the shoots come up in a radius of about 30 feet from the epicenter.
This means that to eradicate the plant, you may have to literally dig up the entire plot of ground. Things can get expensive quick. Below is a relatively small patch someone planted to attract pollinators about 20 years ago. The only way it's been kept in check is by regular mowing during the growing season.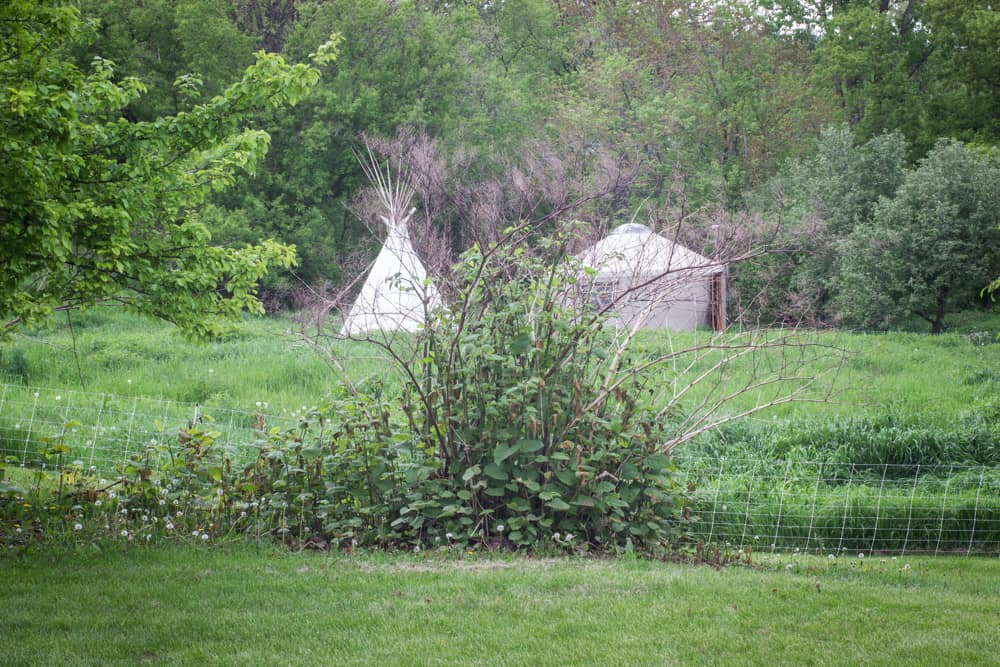 Harvesting Japanese Knotweed
Knotweed grows quickly, and you want to get it young, since it gets very stringy and fibrous as the shoots grow taller. If you come across some and they're already tall and leafy, make sure to look around and inside the network of shoots, there might be younger shoots that are just emerging and tender. Shoots about 1 ft tall or smaller are the best. The larger they are, the less flesh they'll have, and the tougher the skin will be. Leaves should be removed and discarded.
Disposal
After harvesting a bunch of shoots, you're going to have leftover scraps. Do not compost them. Here's what I do. As I'm working with the shoots in the kitchen, I put all of the knotweed peels and scraps into a ceramic bowl. After I'm all done, I microwave the bowl to kill the plant, making sure I don't have to eradicate it from the compost pile at a later date.
Resveratrol and Medicinal Uses of Knotweed
I try to stay away from discussing medicinal aspects of plants and mushrooms here, but I'd be lying if I said I didn't have hope for one particular component of this plant. Resveratrol is a plant compound (a polyphenol) found in a number of things (red wine for example).
The compound is thought to act like antioxidants, and has been used as a folk remedy for a number of ailments, including Lyme disease, which is pretty close to my heart as I'm a Lyme survivor myself. Knotweed is said to have one of the highest concentrations of the compound in any plant we know of. I suggest doing your own research on the topic if you want to know more.
Cooking Japanese Knotweed
Cooking will challenge a lot of people here, especially as it's an acquired taste. There are some things (pickles) that can be very good in the right place though. Here's my advice on cooking with it.
Taste
Japanese knotweed is related to rhubarb, so the first thing you'll notice is a sour tang from it. It tastes vaguely like rhubarb, but with a much more earthy quality that won't appeal to some. Where rhubarb pairs naturally with red, ripe fruits, knotweed is much more at home with fall fruits like apples, pears, and grapes. It's bit hard to describe.
Whenever possible, peel the stems
If the shoots I find aren't thick enough to peel, I'm probably not going to harvest them. The outer skin of the shoots has a stronger flavor than the inside, and will be stringy if the plants are older. For the best results here, you'll want a Kuhn Rikon peeler. Kuhns are a chef standard, and they're cheap-get a three pack and thank me later.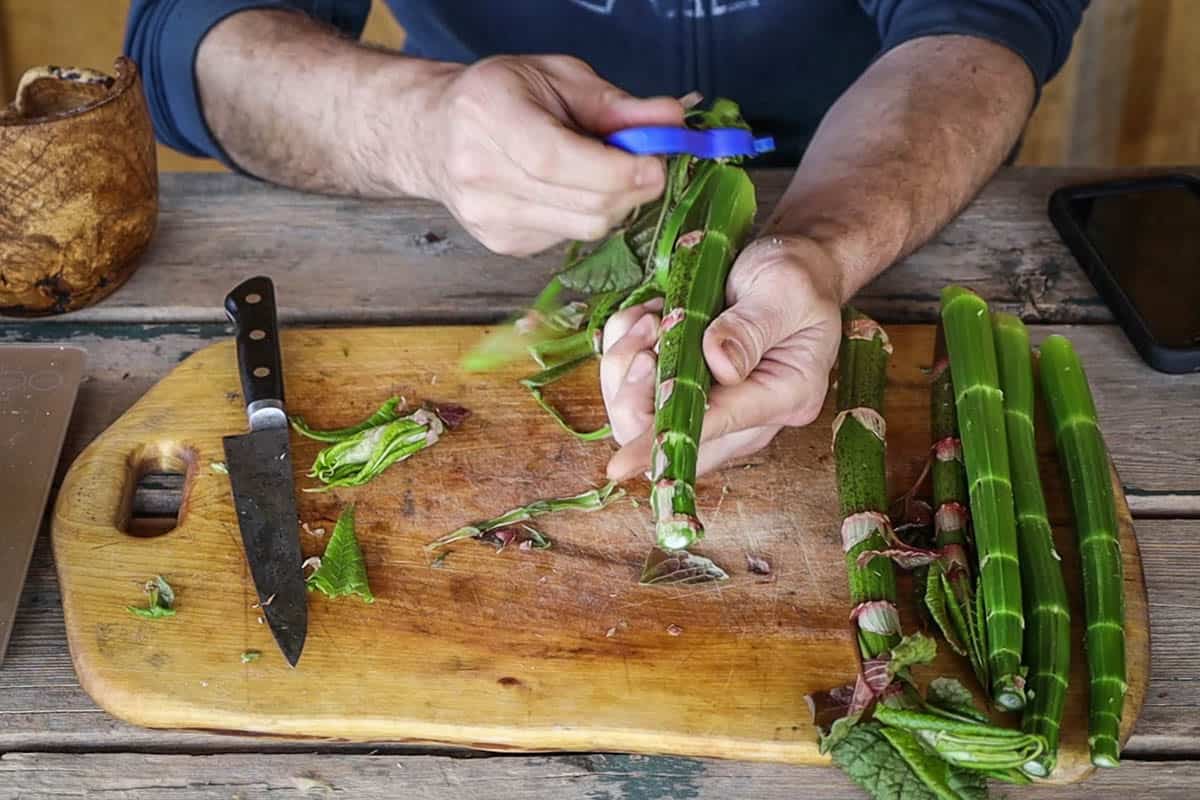 Knotweed Leaves
A lot of people ask me if I eat the leaves of the plant, and the answer is no. The leaves have an even stronger flavor than the stems, as well as being fibrous, so I always remove them before cooking. Don't feel bad about disposing of them.
Mucilage
Besides the flavor, this also turns a lot people off. As the shoots cook, or even if they're exposed to water, they turn slimy, quick. Cooking mellows the slime, but the texture of the hollow stems is, not pleasant, at least for me.
The stems disintegrate during cooking like rhubarb, but with a stringy texture that can be unpleasant, especially if the stems are older. Peeling the stems if at all possible to remove stringy fibers.
Pickling/Fermenting Knotweed
A reader tipped me off to fermenting knotweed, and it's since become my favorite thing to do with the best thick, green shoots. It's the best way to prevent the plant from getting slimy that I've found yet, and the best savory application.
If it's your first time working with the plant, skip down to the fermented knotweed pickles below and try those first.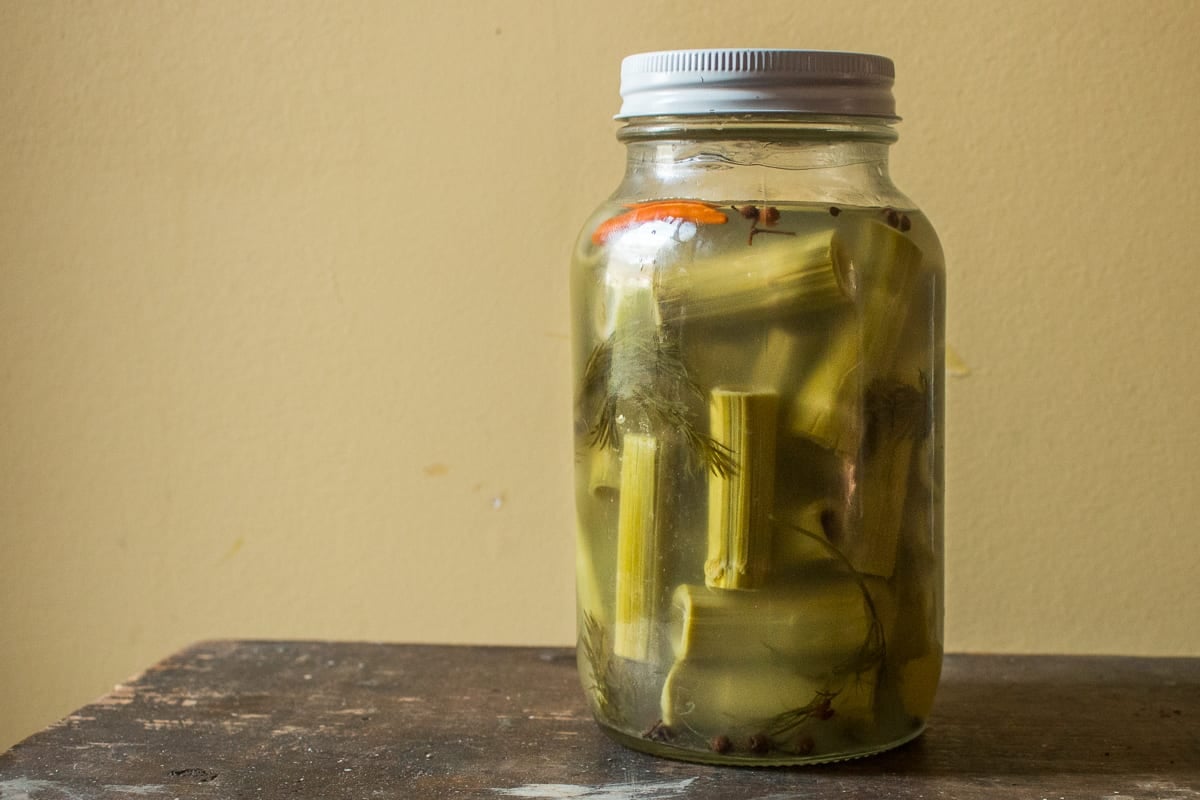 Knotweed Puree
When I harvested large amounts of shoots for my restaurants, I would have my pastry chef cook them down and make a smooth, lightly sweetened puree.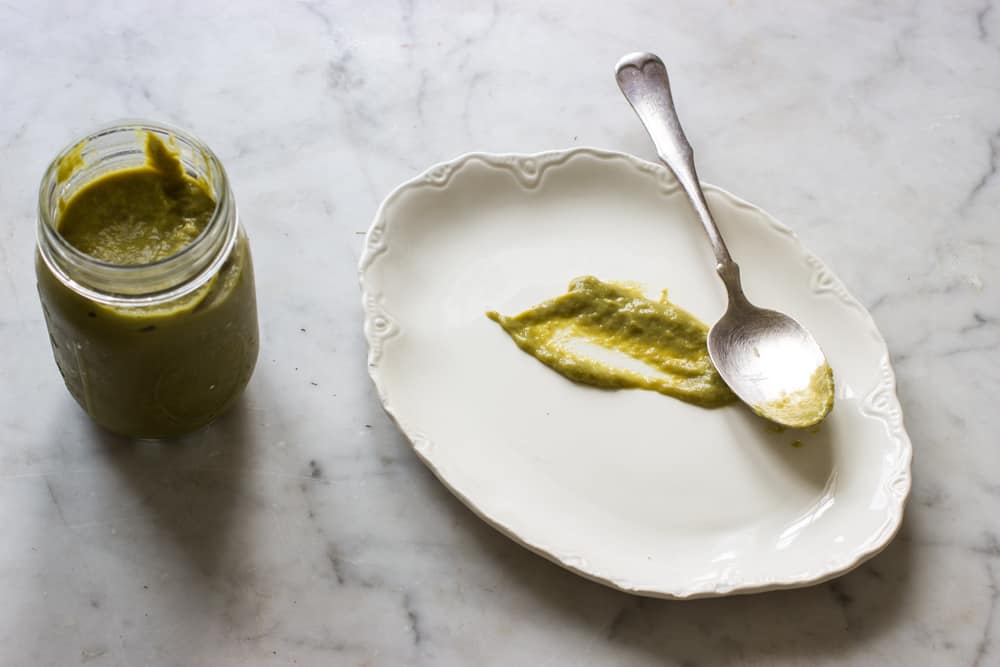 Like the paw-paw, which also has a funky texture after removing the seeds, making knotweed into a puree opens the door to possibilities, as well as bypassing the slimy, flaccid texture of the cooked shoot.
After the puree is made, I freeze it, to make a something with the knotweed I just pull some of the puree out of the freezer and fold it into things-banana bread for example.
Savory
I don't like knotweed as a vegetable unless it's very young and firm, and even then, It's probably going to be the fermented shoots mixed with other things, as in the relish on the trout below.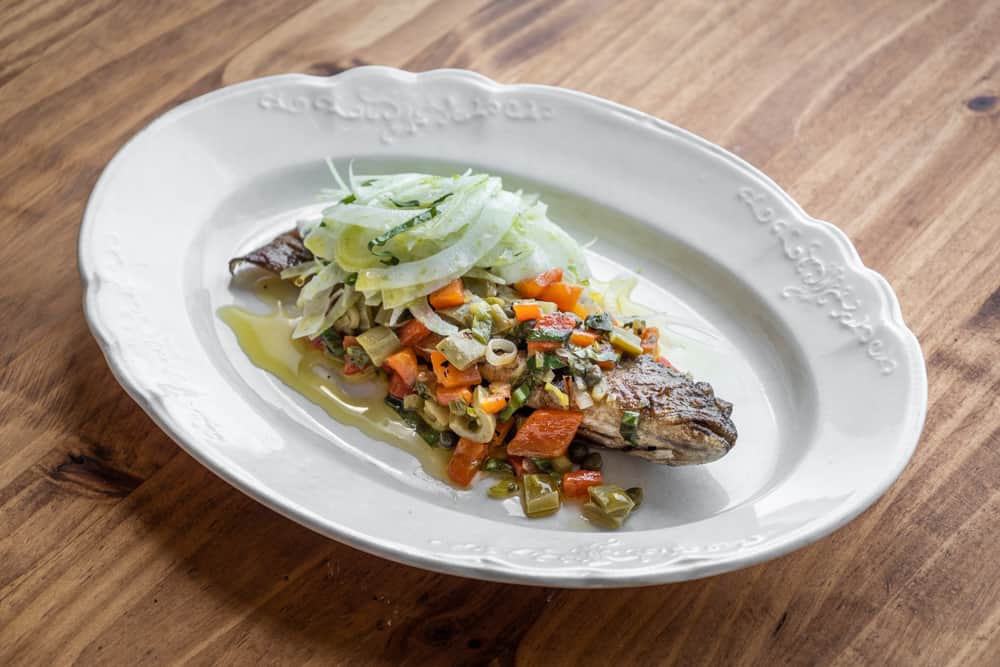 Use in Desserts
Sweet things are probably the easiest for most people to enjoy. As I mentioned, it pairs great with pears and apples. Other friends of knotweed are refreshing herbs like cilantro, lemon balm, spearmint or peppermint. It's also good with cream and dairy, as well as warm spices, which round out it's flavor.
Japanese Knotweed Recipes
This is can be a difficult plant to cook with, but I've come up with some handy ways to use it over the years.
Japanese Knotweed Pickles (Lacto-fermented)
My favorite savory application for the young shoots. You'll need fat, thick stalks you can peel.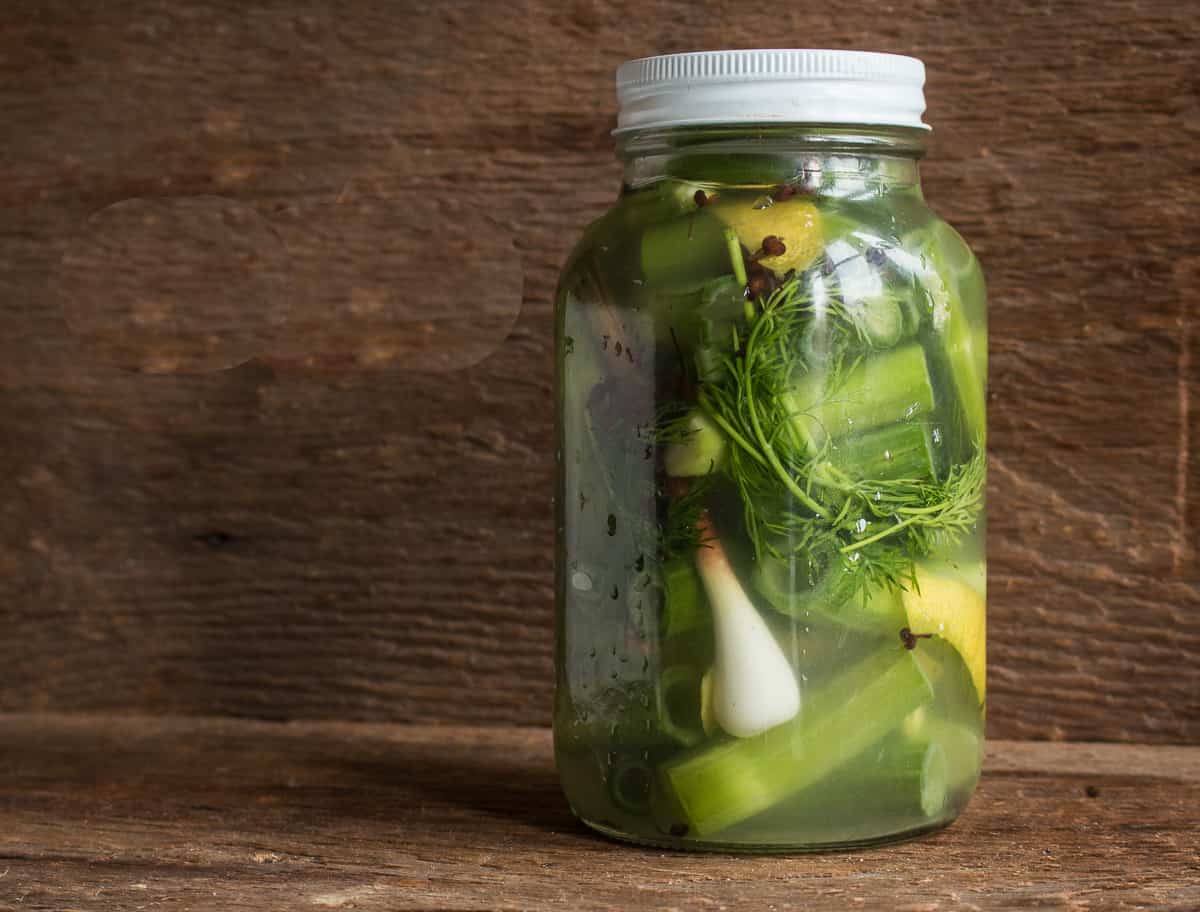 Japanese Knotweed Sorbet
Sorbet is my favorite thing to make with a puree of the stems. If you can peel them, it will be better for it.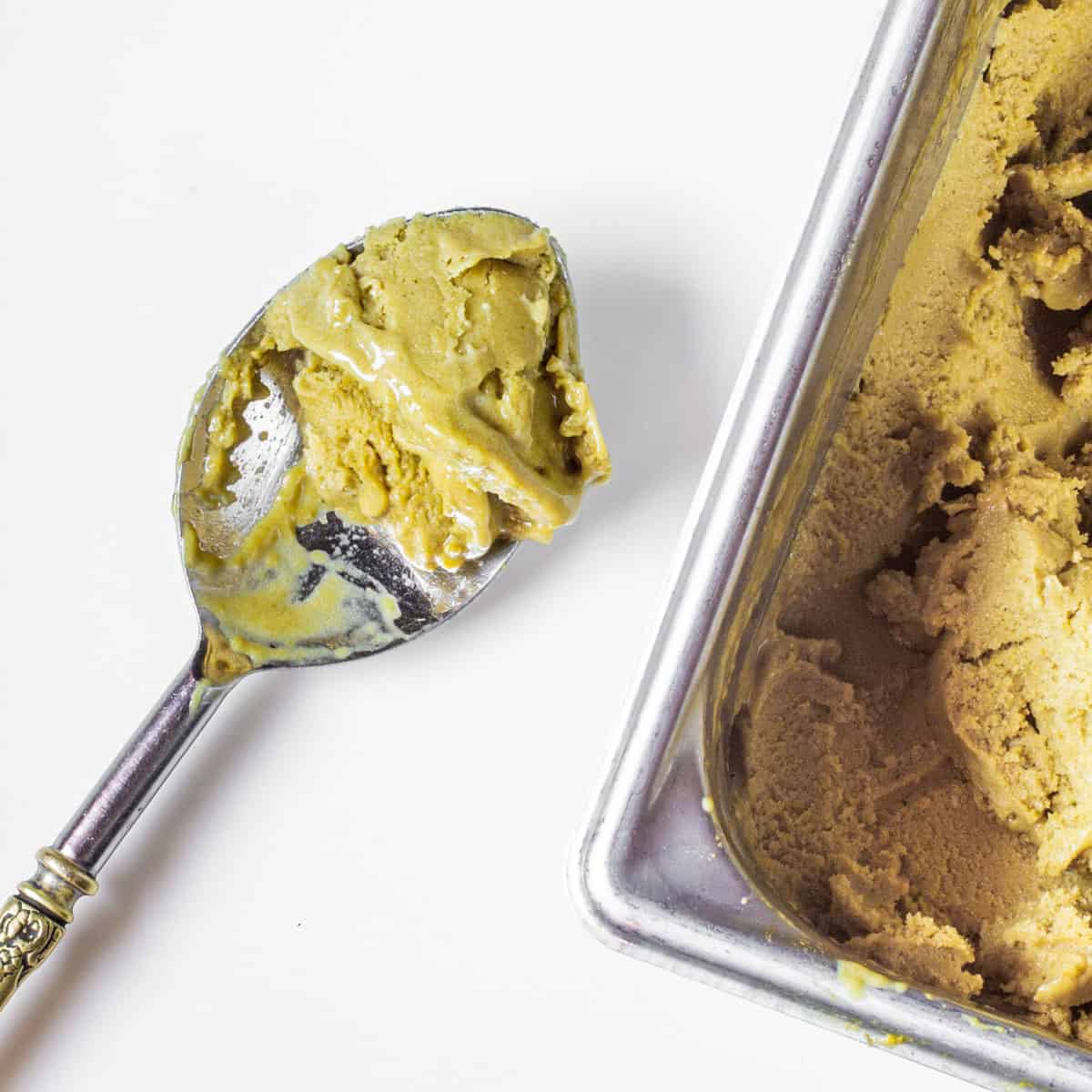 Knotweed Mousse
A simple, easy dessert made from knotweed puree and wild mint.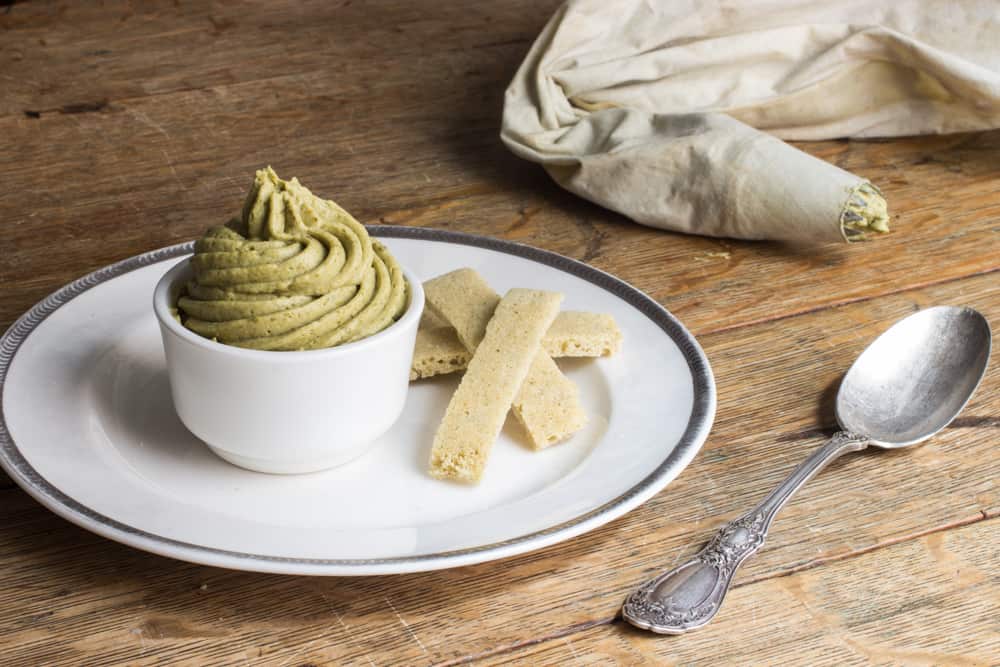 Mousse Cake
If you really love knotweed, you can try your hand at a jelly roll cake using the mousse above. It's frosted with maple buttercream, herbs and flowers.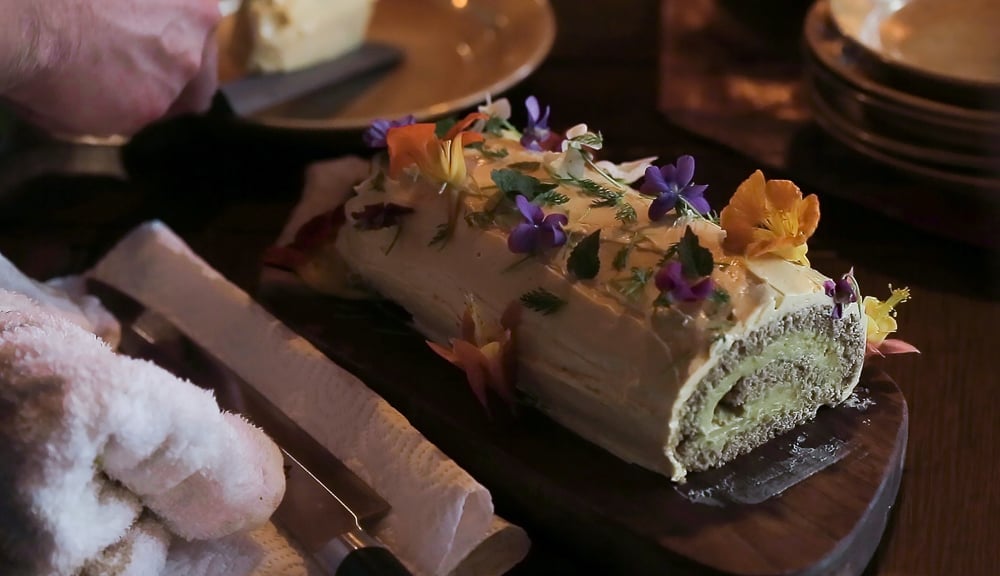 Knotweed Fruit Leather
Fruit leather is probably the easiest and most palatable thing you can make with the shoots. And if they're young, you don't need to peel them. I combine them with apples, cook, puree and dehydrate to make green fruit leather. It's surprisingly good.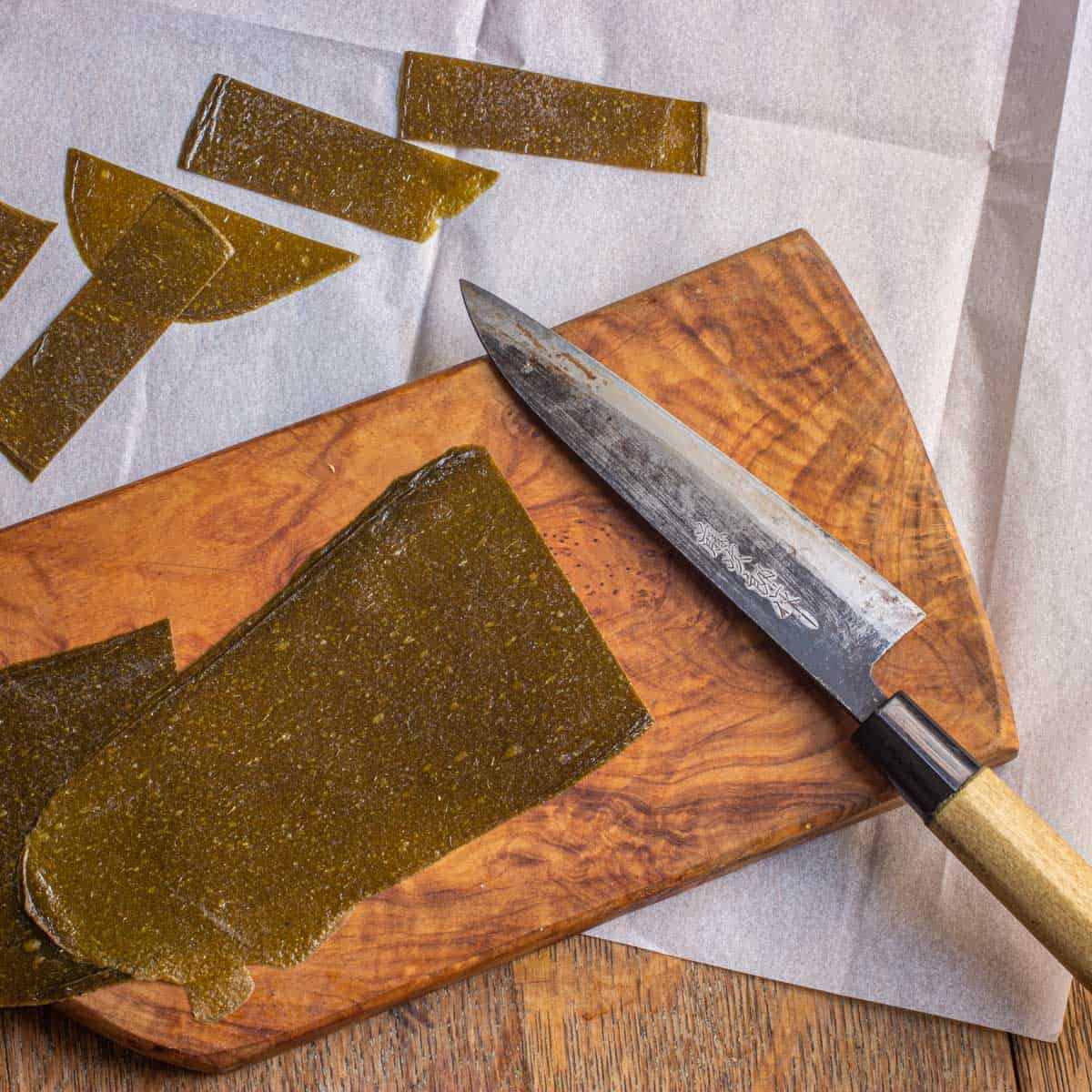 References