Knowing how to spore print a mushroom to help you identify it is one of the most most important things to know if you have any intention of picking mushrooms outside, cooking and eating them. It's also one of the easiest science projects I've ever done, and even the word "project" is a bit of a stretch, since it's so easy.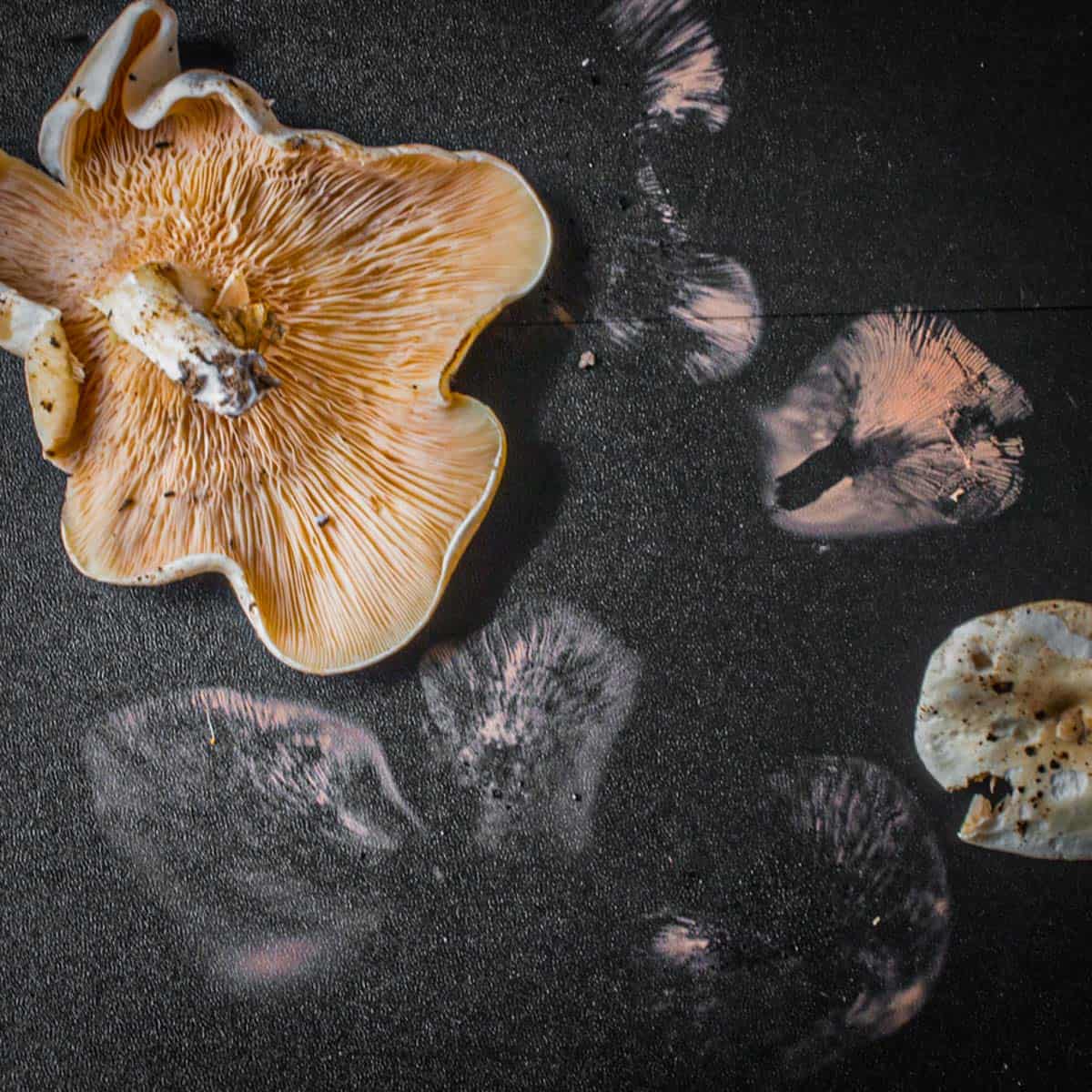 Why Spore Print a Mushroom?
I'm not a mycologist, but I've learned a few things, and I've eaten a lot of mushrooms. Basically, all mushrooms give off spores, and those spores can have different colors, and each of those different colors can be an important piece of the puzzle for identifying your mushroom(s) in question.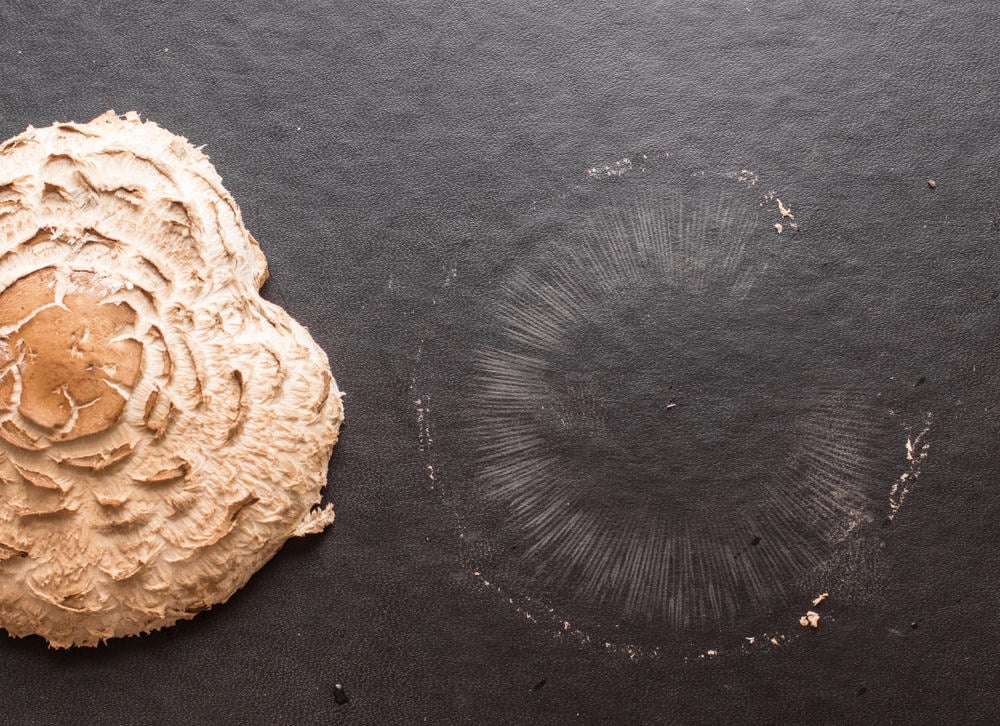 A good example is two fall mushrooms: honey mushrooms and blewits. These mushrooms that grow in the fall when another family of mushrooms that isn't generally recommended for picking, especially for beginners, also grows: Cortinarius. If you're not familiar, some Cortinarius could look like the other edible species, and you wouldn't want to bring those home.
The good news, is that all three of these will have different spore prints that you can use, along with a field guide, to tell them apart. Blewits will have a pale-pink spore print, honey mushrooms white, and Cortinarius, rusty brown.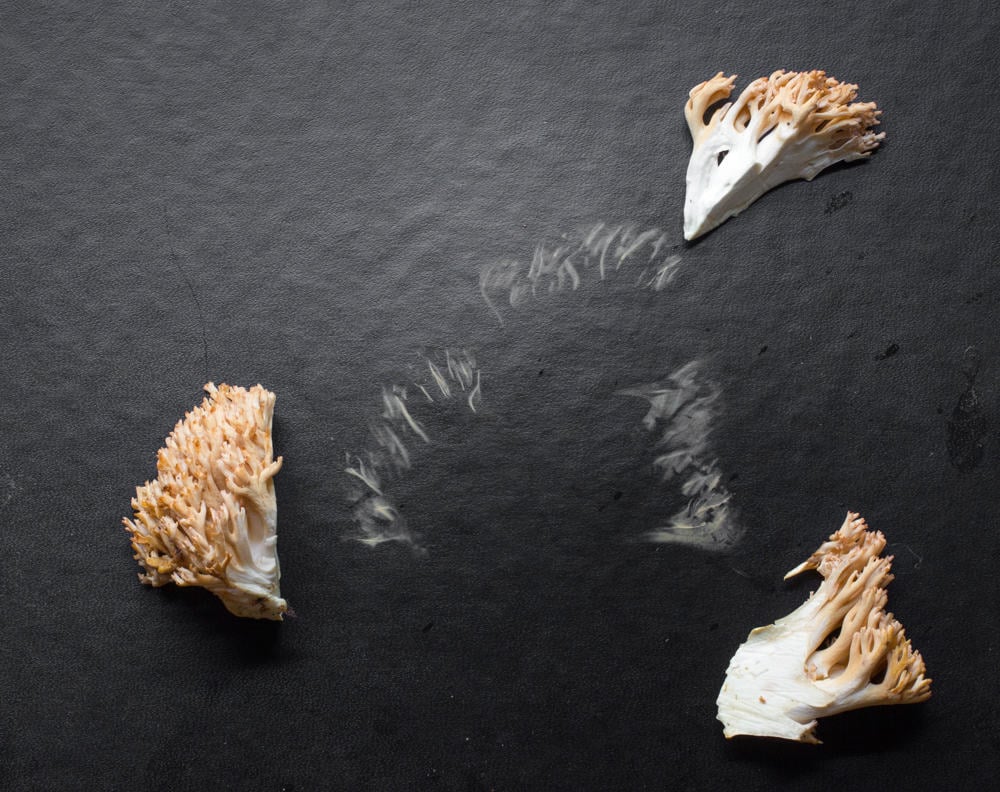 That being said, a spore print isn't the only tool you should use for mushroom identification. I recommend using a spore print, along with field guides, and online research when looking for a positive ID, as some of the more cutting edge changes are posted online before they get published.
Even then, mushroom species are often being updated and shuffled around with genetic sequencing, and it can make things a little confusing.
It's possible, and probable that you'll find mushrooms you want to identify, spore print them, research them to death, and still not know exactly what species they are. This can be frustrating, but In my mind, it's part of the research process. In some instances, this can be ok, in others, you may want to pass on eating them.
If you want to serve your wild mushrooms to others it's critically important that you're sure of the safety of your mushrooms and have experience eating and serving them. It is nothing to collect a mushroom for a couple years and growing seasons, only to discard them after collecting and inspecting if you aren't sure of your identification.
How to Make a Spore Print
Here's what I do: take a mushroom, maybe an ugly or damaged one, cut off the stem at the cap, and put it down on a sheet of black paper. Cover the mushroom cap with a bowl or cup, then leave it out for a few hours or overnight. When you take the cup off and remove the mushroom, there should be a colored print of spores left on the paper.
This is your spore print. Sometimes, it might be helpful to use both black and white paper, putting the mushroom half over each color, if the spore print is hard to see, but most of the time I can get the jist using black. You can also do spore prints on just about any other firm surface, too. Below I use a black plate.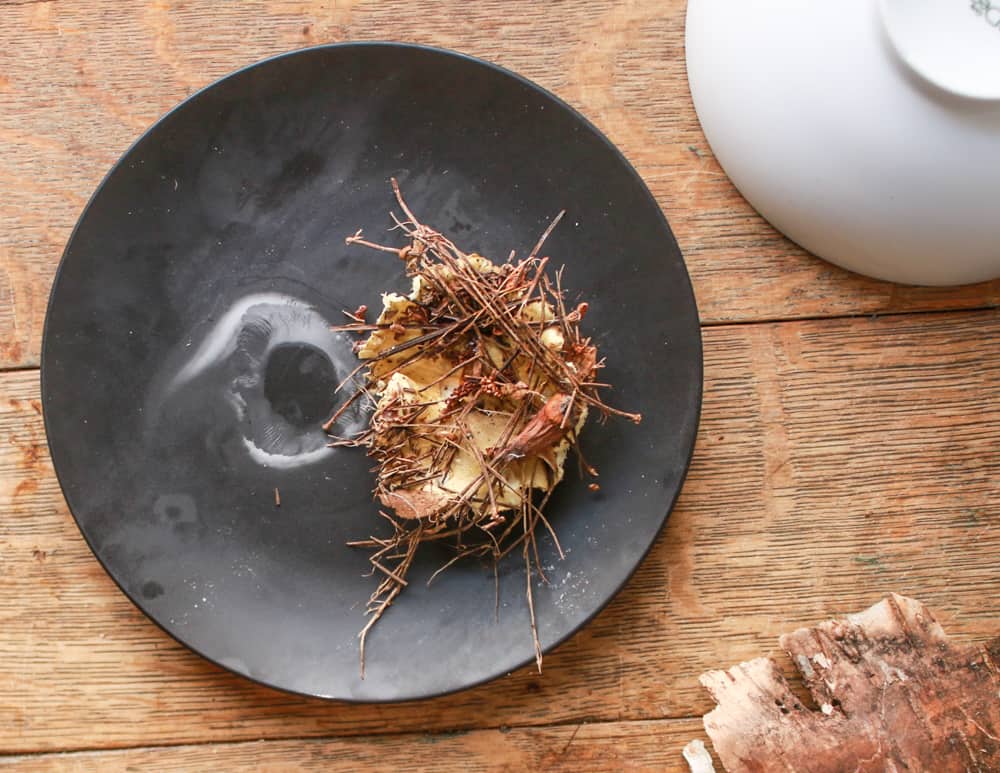 Natural Spore Prints
You often don't need to bring mushrooms home to spore print them. It can be a good idea to bring them home to double check though, especially to rule out look-a-like species, but sometimes, as with mushrooms that have an obviously white spore print, you can look around the ground for mature mushrooms that have already released their spores.
Sometimes it is easy and obvious. Other times, say if it rained recently, it may be a lot more difficult and you should probably bring some home for spore printing.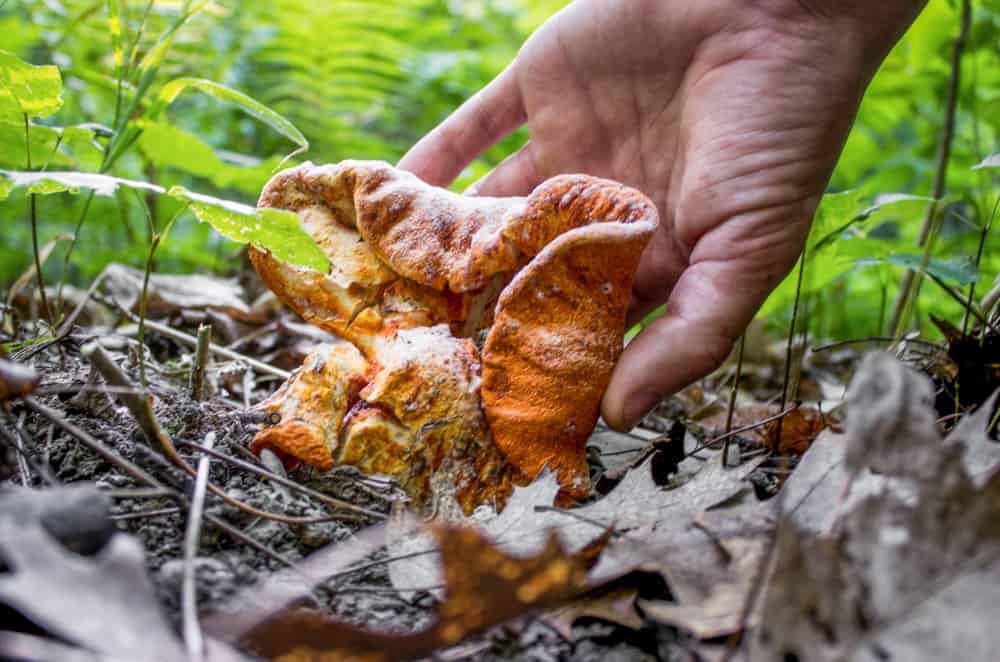 How to use it
When you're finished and have a spore print, the next thing to do is to consult a proper field guide. When you find the species of wild mushroom you think you have, the color should be the same as the spore print on your plate or piece of paper. Sometimes this may be tricky, as mushroom spores come in many different colors.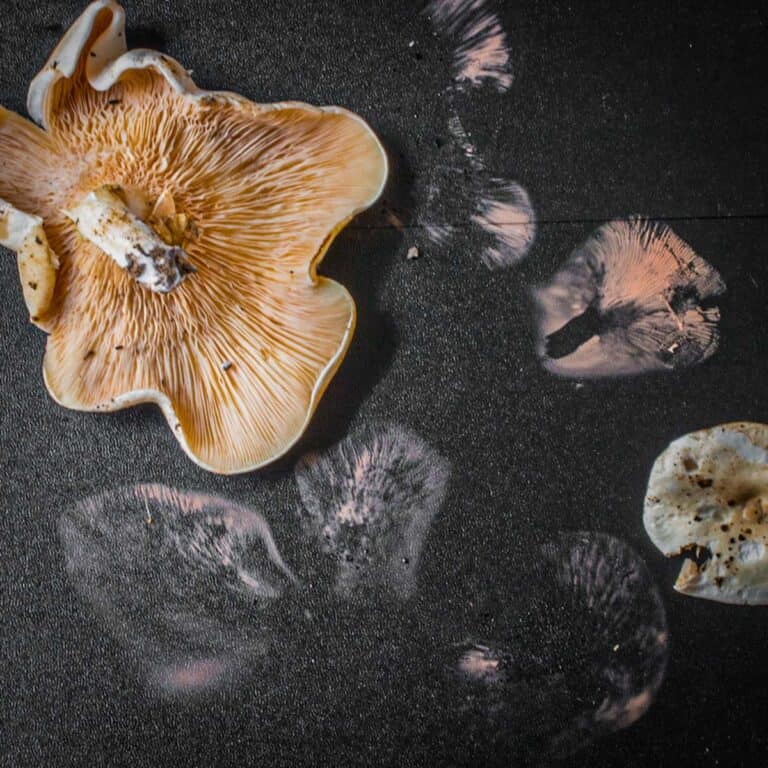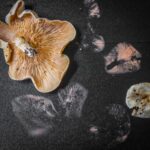 Print Recipe
How to Spore Print a Wild Mushroom
How to spore print a wild mushroom at home for use in identification
Equipment
1 black plate or other black surface

1 1 white plate or other white surface
Ingredients
2

Wild mushroom caps

mature, with open caps
Instructions
Remove the stems from the mushrooms so the caps can lay flat.

Put one mushroom on a black plate with the gills facing down. You can also use aluminum foil, especially if you want to harvest the spores for growing.

Cover the mushrooms with a bowl or other container and wait for a few hours or overnight. If you're worried about the mushrooms getting soft, put them in the fridge overnight.

Peek under the mushroom cap and notice the color of the spores, then compare to images and field guides to assist in identification.
Notes
There's lots of different ways to go about doing this, using a black plate is just one of many examples. Remember that spore print colors can have very subtle differences, and what appears to be a distinct color to you may be slightly different to someone else. A spore print should be one of a number of identification tools you use for the ID process.