A basic walkthrough of how I harvest and store wild edible plants I eat. I go over a few common varieties, and how I blanch and store them for future use.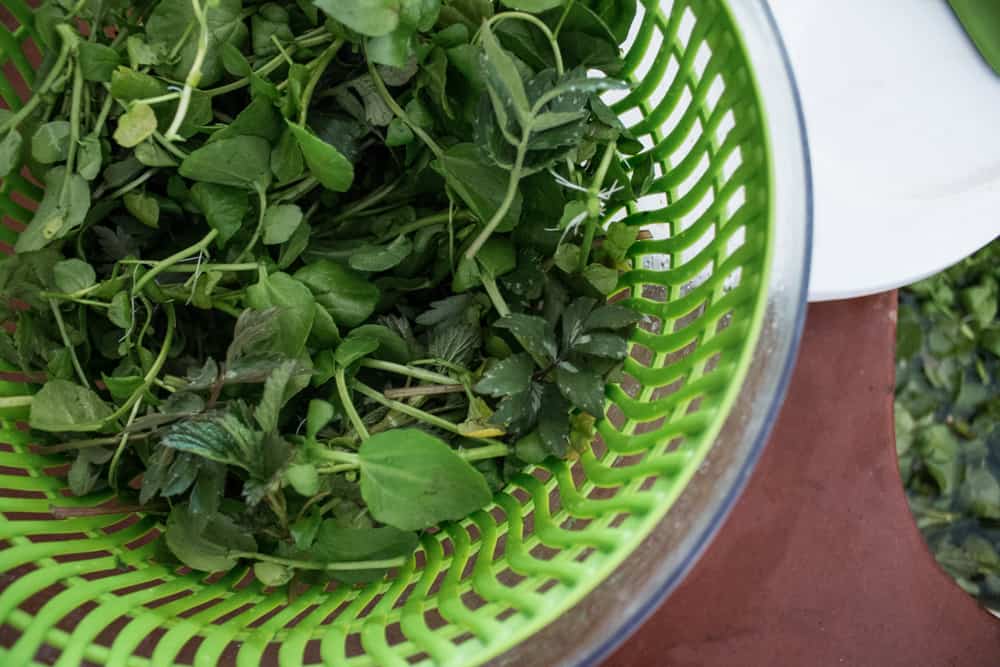 In the foraging world, mushrooms get a lot of the attention, and rightly so, they can be tough to find, unpredictable, and frustrating: all things that add to the higher price they command compared to wild plants, with the exception of things like nettles and ramps.
But, just because they don't command the same price doesn't mean we should overlook them. By any metric, I eat far more green plants in my diet than I do mushrooms, which are more of a tasty seasoning than a sustaining foodstuff.
A Few Greens
Here's a few greens I love that I eat a good amount of, regularly. Some I prefer cooked (nettles) some raw (watercress and purslane)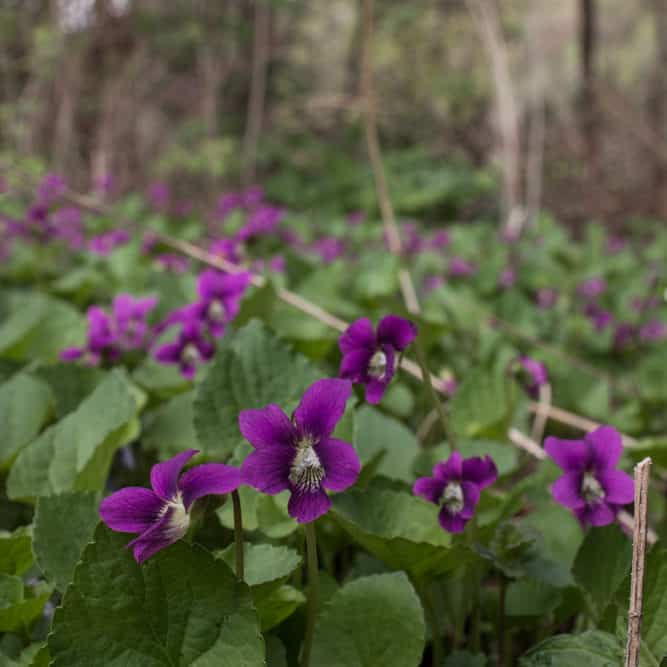 I'm writing this to share my tips for harvesting, processing, and storing wild plants, in an effort to tell people the benefits of what they're missing, or maybe how they could treat what they harvest in a slightly different way to improve the enjoyment they already get. And, so you have a benchmark to go off of if you want to know how I process and store plants after harvesting, because I think it's important.
Shelf Life of Wild vs Store-Bought Greens
Not only is being able to identify wild edible plants badass, but they also taste great when cooked intelligently, and, are prohibitively expensive if you would try to buy them in stores, which you generally can't. Wild plants also last longer than most any other food you'll buy. Spruce tips last around 4 weeks under refrigeration for me.
Lamb's quarters can be viable a good 2-3 weeks, maybe more, and the same goes for nettles, amaranth, sochan, and other hearty greens I pick. I've had burdock flower stalks last for 2 months under refrigeration, and the roots in good condition for up to 3-4 months. Yeah, 3-4 months. (Full disclosure there, I'm talking about restaurant walk-in coolers there, home fridges can be a little trickier, but you get the idea). How long did the last batch of salad greens last you bought at the store?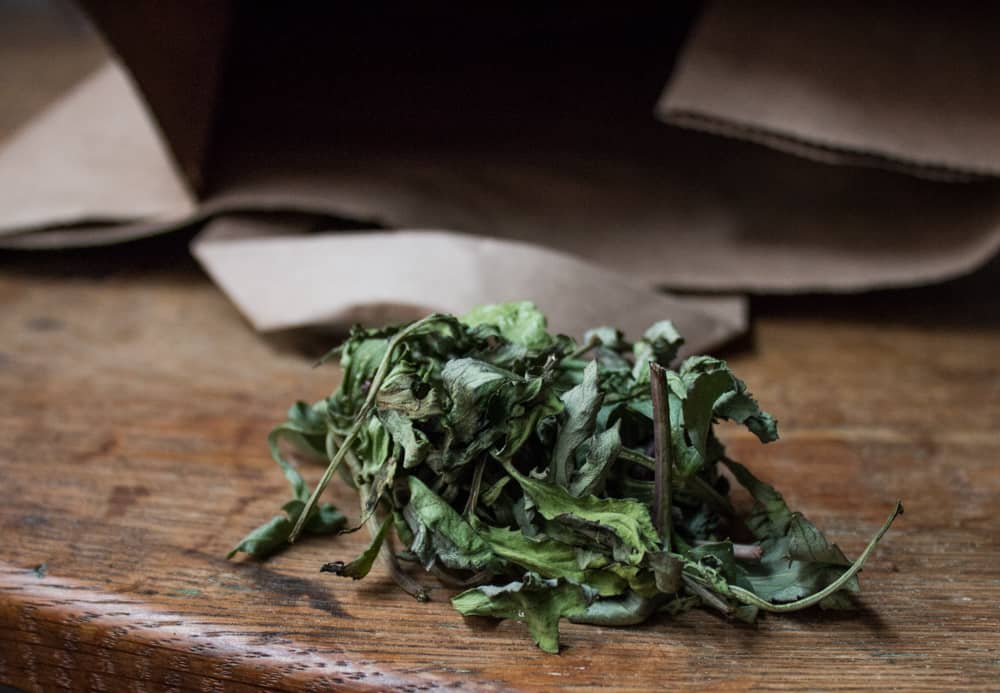 There's more than one way to get from point a to point b, but here's the methods I use, that you can use for basically any plant you would pick.
Basic Tips
First, I prefer to pick greens in the AM with a scissors, before the sun gets to it's zenith. Many plants will still have dew on them in the morning, which can help keep them damp if I'm traveling a long distance to get them. Sometimes, I drink the collected dew off the leaves since it makes me feel like an elf.
Keep the greens in separate paper bags or breathable containers, and don't overfill them.
After you've picked the greens, refrigerate them as soon as possible.
When you get home, refresh any greens that need it in cold water to clean them and restore their life.
Plastic
Plastic holds heat, and I often use small cambros and things for hot food during service at restaurants instead of metal just for that reason. Think of plastic like a thermos, it will hold heat, whether you like it or not. This is generally not good if you have to transport whatever plants you're foraging, but there are exceptions.
Harvesting Flowers and Delicate Greens
Flowers are delicate, so I often carry small containers around to carry mine in, and I particularly like ones that you can stack. Putting fresh, large leaves in as a buffer also holds in moisture and helps the flowers and tender greens stay fresh, nasturtium and burdock leaves are great for that (see the picture below, right).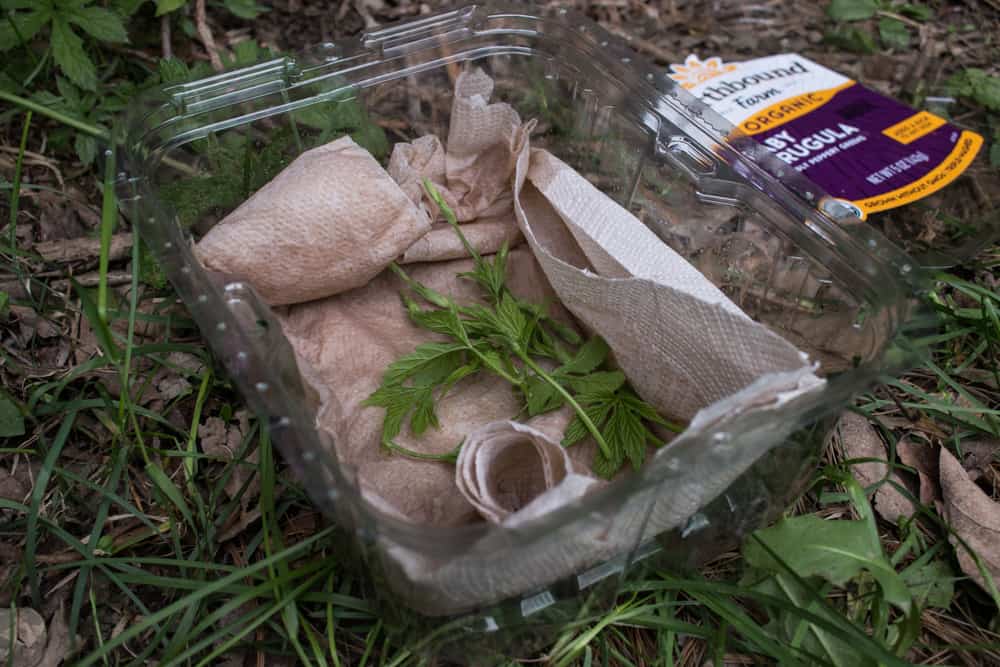 That being said, putting some damp towels in a thin plastic container can work well for small, delicate things, since the sides of the container can protect them from getting crushed. I use small plastic containers that lettuces come in sometimes, just make sure to refrigerate them as soon as possible to cool them down, since they'll store heat whether you like it or not.
Refresh or Soak Your Greens
When I get home, the first thing I do is process the plants I've foraged, washing and soaking as needed, trimming, and then drying. Here's the process I use.
Whatever you do, don't skip the soak. And it isn't a rinse, it is a complete, submersion soak, in cool or cold water with some ice. Soaking in water has a dual purpose here: cleaning the greens of debris, and also reviving them, awakening their life and bringing back perky turgidity. Basically, they're going to be just like you plucked them from the ground.
Most of the time, even greens that have sat in a car or in a bag for a while will come completely back to life after a short soak in a sink. After the greens have regained their vibrancy, dry them by spinning, or wrapping in towels, they're ready to refrigerate.
If you put greens that are wilted from travel directly in the fridge without refreshing them, you will not get as good of a shelf life at all, especially if they're in a paper bag, which will speed the desiccation that gets pronounced in home refrigerators. So, wash and soak your greens, and thank me later.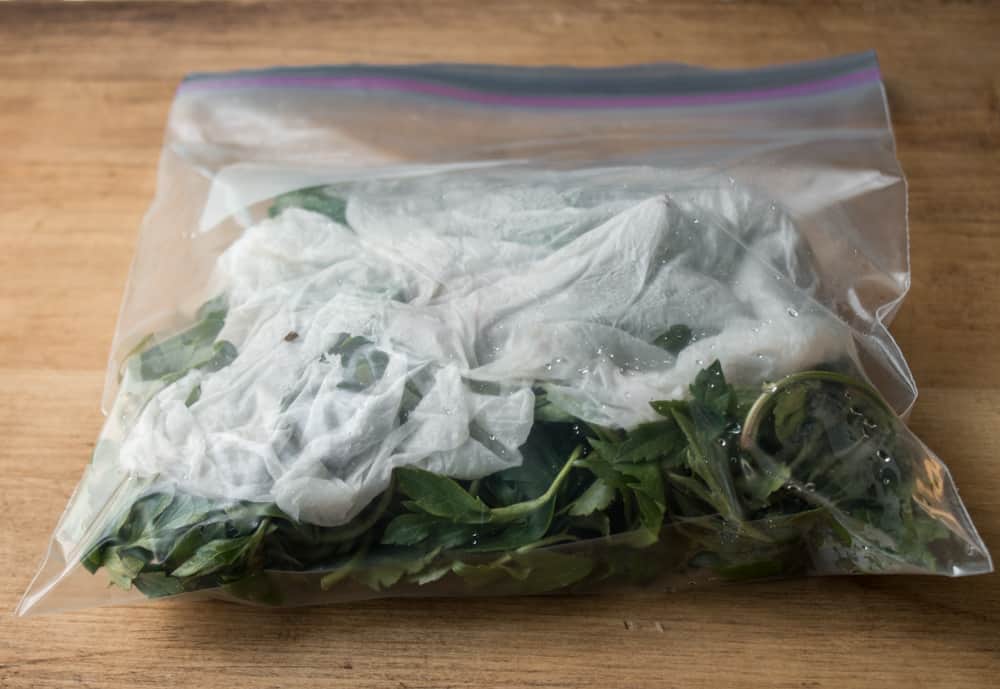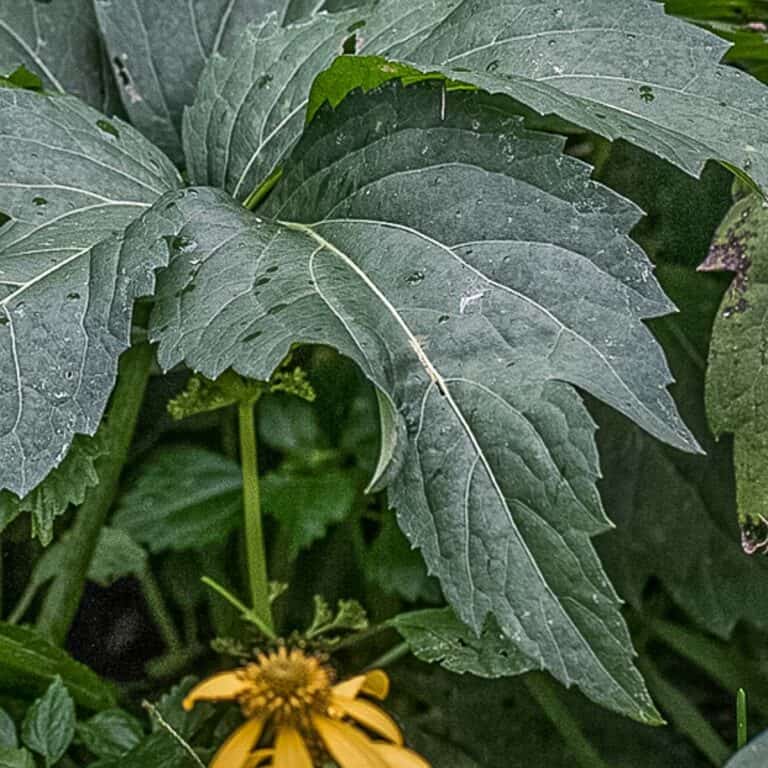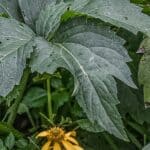 Print Recipe
How to Clean and Store Wild Greens
How to clean and store your wild greens to get the most out of them.
Equipment
Sink, Salad Spinner or Thick towels, Fridge Bags, Paper Towels,
Ingredients
Wild Greens and Plants

Water

As needed, generally a few gallons
Instructions
Fill a sink with cold water

Immerse the greens in the cold water for 10 minutes, or until they feel perky again

Remove the greens to a salad spinner in small batches, or roll up in towels to shed excess water

Transfer the greens to sealed bags with a moist paper towel.

Use as needed for salads or cooking.