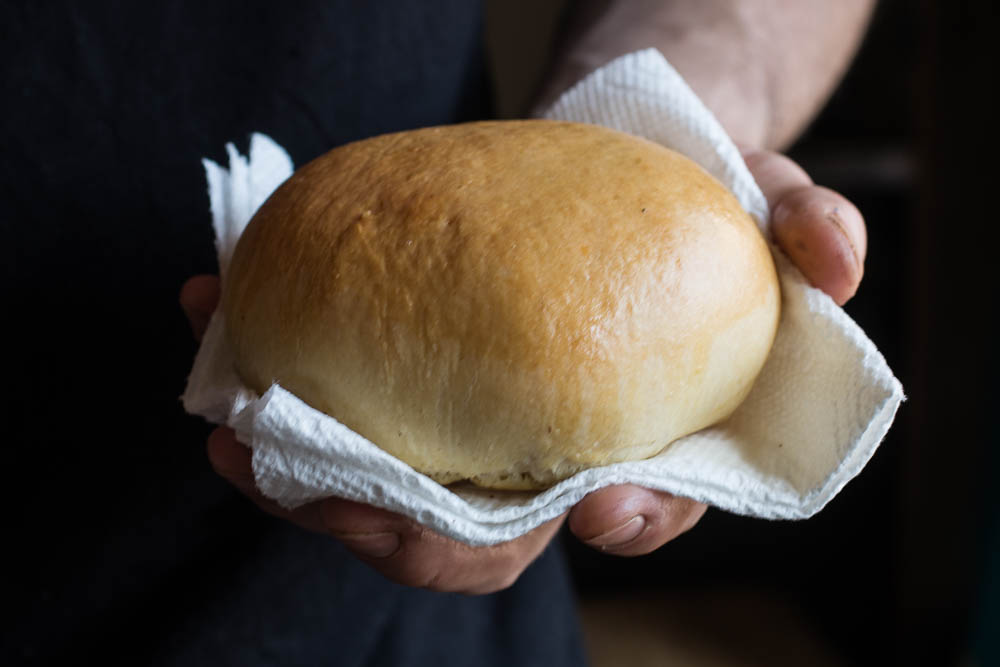 Back at the Salt Cellar there was an older couple that would come in every weekend, the staff and I called them our favorite couple. Salad, split entree, then they'd each have a different scoop of ice cream to share. I loved talking to them in between pushes on Friday or Saturday nights. The man loved to cook and had an Eastern European background.
He was just about the only person to rave about a thoughtful side of cabbage or the quality of homemade sauerkraut. One day we got on the cabbage train and he said one thing he would love for me to serve was runzas, and then went on to talk about how much he liked the beef and cabbage filling.
I had a vague memory of them being in my friend Amy Thielen's tome of Midwestern recipes, but other than that I was blank on them so I made sure to google runzas when I got home.
Basically it's a yeast bun stuffed with beef and maybe cabbage, which sounded pretty good, apparently they're a thing in the Midwest and I, for some odd reason hadn't heard of them. There's even a whole restaurant chain that sells them. I felt like I'd been living under a rock, I mean I know a couple things about Midwestern food, don't I? Apparently I have some more digging to do.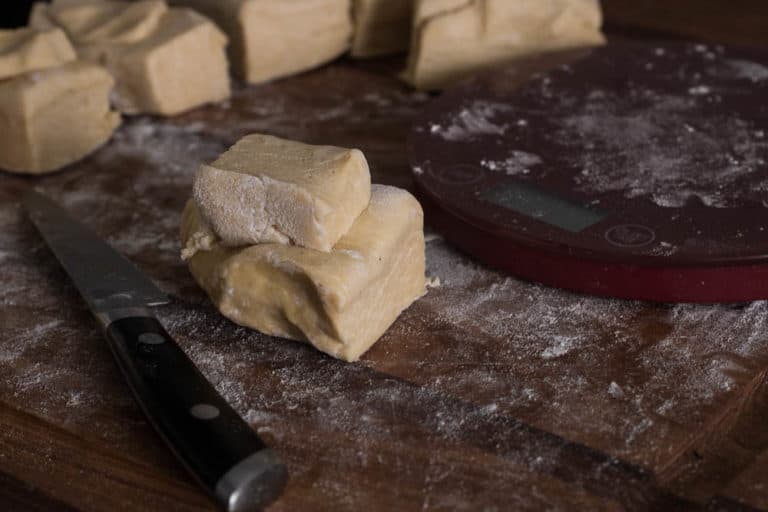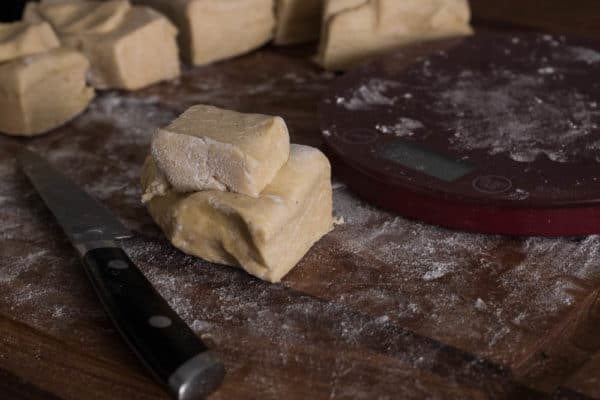 A year later, I remembered the runzas down the road and we sold them for a couple weeks in Lucia's deli with a traditional cabbage filling, but I hadn't ever made them myself. They're a lot of fun, after eating my first few batches I had to see what other foods tasted like cooked inside of a bun.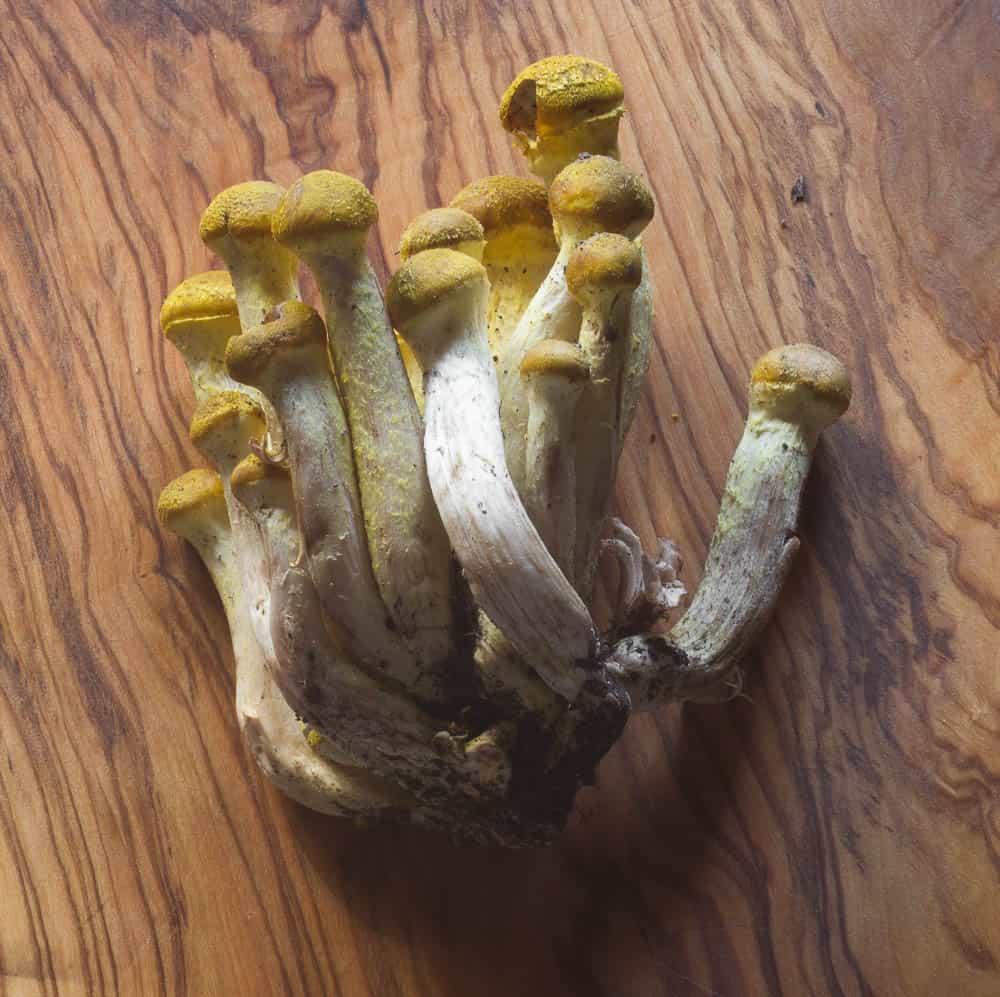 Cabbage and ground beef or cabbage and cheese or all three seems pretty traditional. I had a bunch of meat I needed to burn and a pile of deciduous honey mushrooms (Armillaria mellea) in my fridge, so that's what went in mine, cabbage would have been great too though.
If you haven't cooked much with honey mushrooms, do a little research on them, I harvest mine from oak trees and I always cook them very well, one of the reasons besides their heavy fruiting that they make great duxelles.
Don't think of the filling here as a mandate, as long you stick to about 1.5 lbs of beef and 2 cups of mushroom duxelles, you'll have plenty of filling for the 8 runzas the dough recipe yields. Have lots of ground beef in the freezer? Use ground beef instead of diced chuck. Vegetarian? No prob, make a filling with cooked cabbage and mushrooms, maybe bumping up the carraway a little bit.
Don't have honey mushroom duxelles in the freezer? Use whatever mushrooms you want. I designed this to be an example of a great way to use duxelles and some cheap chuck meat to make something that will impress whoever eats it, but you can really put whatever you want in it to make it yours.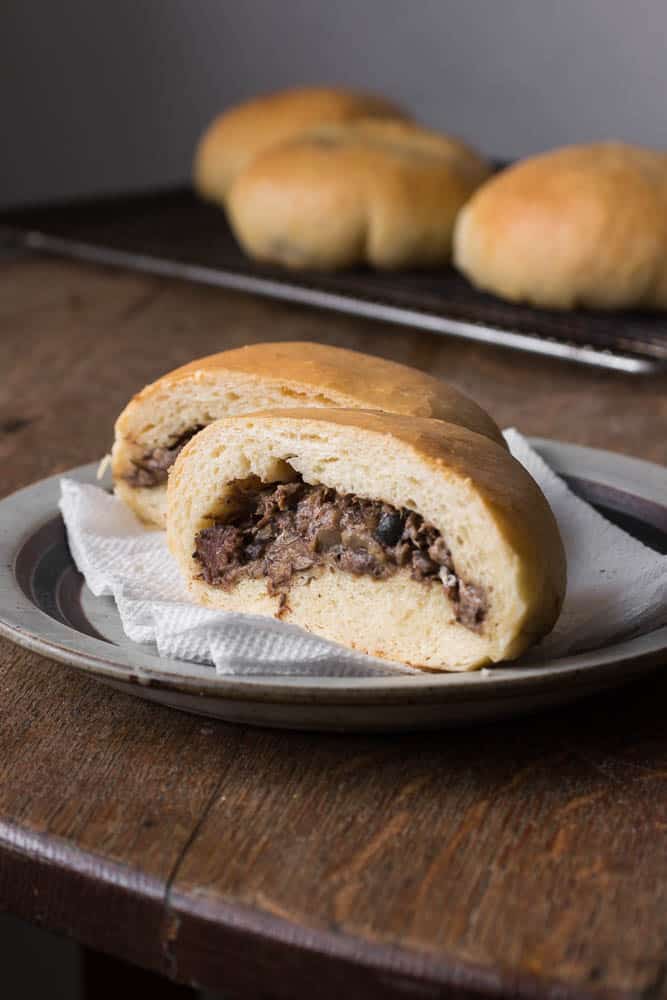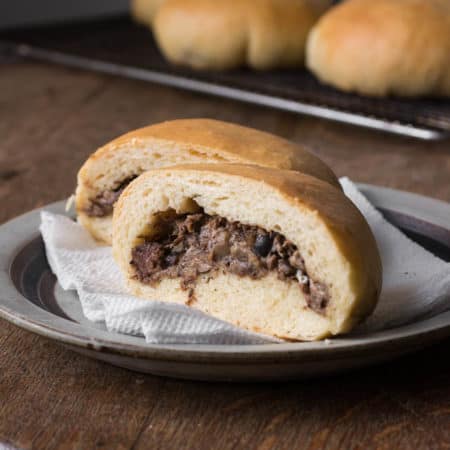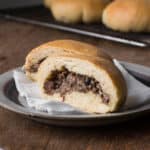 Print Recipe
Beef and Honey Mushroom Runzas / Bierocks
Midwestern stuffed buns with honey mushrooms and slow-cooked beef
Ingredients
The dough
¼

ounce

instant yeast

(2 ¼ teaspoons)

1

tablespoon

sugar

4

large eggs

3.75

cups

all purpose bread flour

all purpose flour can be substituted

12

tablespoons

unsalted butter

at room temperature

2

teaspoons

kosher salt

¾

cup

warm water
The Honey Mushroom-Beef Filling
1.5

lbs

beef chuck

diced into 1 inch pieces

2

small yellow onions diced ¼ inch to yield 1 cup

1

tablespoon

fresh garlic

minced

1

teaspoon

coarsely ground

toasted carraway seed

2

teaspoons

chopped fresh thyme leaves

¼

cup

sour cream

2

cups

honey mushroom duxelles

example recipe here

¼

cup

dry sherry

1

cup

strong meat stock

preferably homemade

¼

cup

flavorless oil or lard

Kosher salt and fresh ground black pepper
Instructions
Dough
Combine yeast, sugar and water in the bowl of a stand mixer and allow to sit for 5 minutes.

Beat 3 of the eggs in a bowl with a fork, then add to the water and yeast. Add the flour, salt and butter, then mix on low speed with the dough hook for 15 minutes.

Remove the dough to an oiled bowl and allow to rise for an hour. Refrigerate the dough to make it easier to work with.
Filling
Season the meat with salt and pepper, then allow to dry uncovered in the fridge so it browns evenly (optional). Heat the oil in a large  pan (10-12 inches) until lightly smoking, then brown the meat deeply, working in batches to not overcrowd the pan.

Move the meat to the side of the pan and add the garlic and cook slowly until lightly browned. Add the onions, thyme and carraway and cook until the onion is translucent. Deglaze the pan with the sherry and reduce until nearly dry, add the stock and honey mushroom duxelles, then cover the pan and simmer on low heat until the meat is very tender, roughly 30-45 minutes (I do this in the oven).

When the meat is tender, return the pan to the heat and reduce the juices until the pan is nearly dry, which will concentrate the natural gelatin of the nice stock you used, ensuring a gooey, rich filling. When the pan is nearly dry, allow the meat mixture to cool, then stir in the sour cream. Reserve the filling.
Forming, Filling, and Baking
Portion the dough into 4 ounce pieces. If you don't have a scale, just separate the dough into 8 equal sized pieces. Roll the pieces of dough into balls and allow to warm to room temperature for about 15-20 minutes if they were refrigerated, covered with a plastic bag to prevent oxidization.

Take each dough ball and flatten it out into a rectangle with a rolling pin to about ¼ inch, then put scant ½ cups of filling in the middle of each piece of dough. Fold the corners over each other so they overlap, then roll the dough around in your hand, trying to make sure you close the seams as much as possible. Repeat with the remaining dough balls, then place on a baking sheet sprayed with nonstick spray or lined with a silicon silpat, cover with the plastic bag or wrap again and allow to rise for another hour in a warm place, such as near the oven on the heat setting or roughly 150-200 degrees.

Beat the remaining egg with 2 tablespoons of water to make some egg wash, brush the runzas with the egg wash, then bake for 25 minutes at 375, then use a spatula to transfer them to a resting rack to avoid the bottoms getting soggy from steam. Eat hot with a green salad on the side.
Notes
Every part of this, including the dough can be made the day beforehand. The mushroom ragu will actually taste better if you make it a couple days before you serve.
Big thanks to local authority on all things Midwestern Amy Thielen for having a solid runza dough recipe, her's was the best out of the 3 I tried. I modified it slightly, but nothing that affects the performance.
More