Stinkhorn eggs, also known as witch eggs, are the edible, underground form of a stinkhorn mushroom. They're edible, but they have a strong flavor.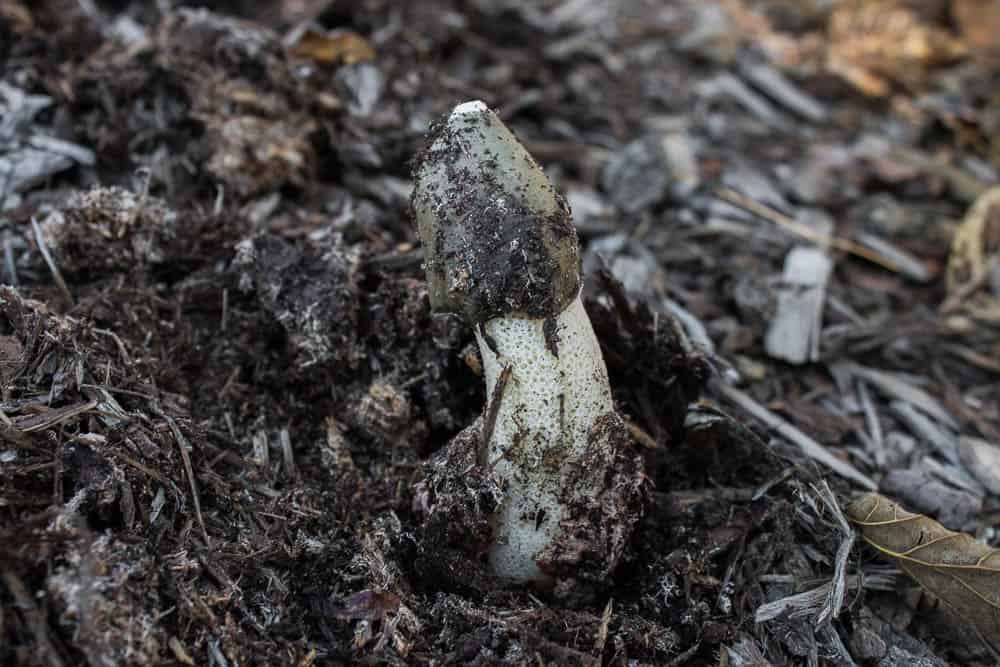 Stinkhorns smell, are covered in goo that attracts flies and just looking at them will make most people cringe, laugh, or feel revulsion. A quick google will show you the formations have an impressive range too: dog phallus, phallus in a cage, or even weird alien phallus.
Oh, and Phallus is actually they're proper Latin name. I know I'm indulging my inner five-year-old, but part of me always want to snicker when I see them. I didn't really think too much about eating them, but I knew that they did in China. My ignorance of them ended this year.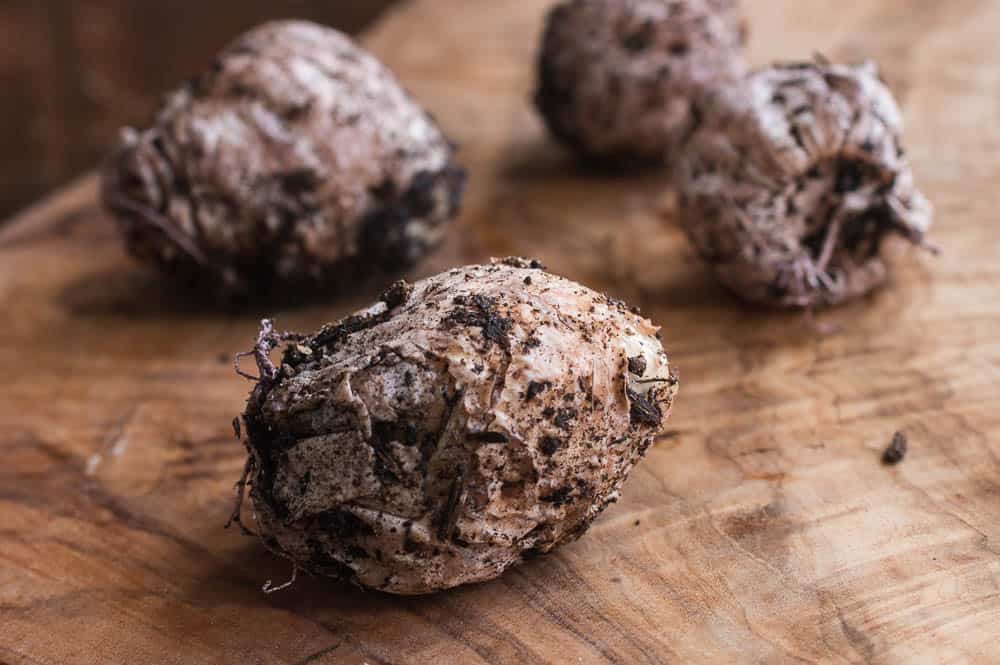 While we hunted some blewits this fall in some old landscaping chips, my friend Alex saw a stinkhorn growing. Instinctively, she started rummaging around to see if she could find some eggs.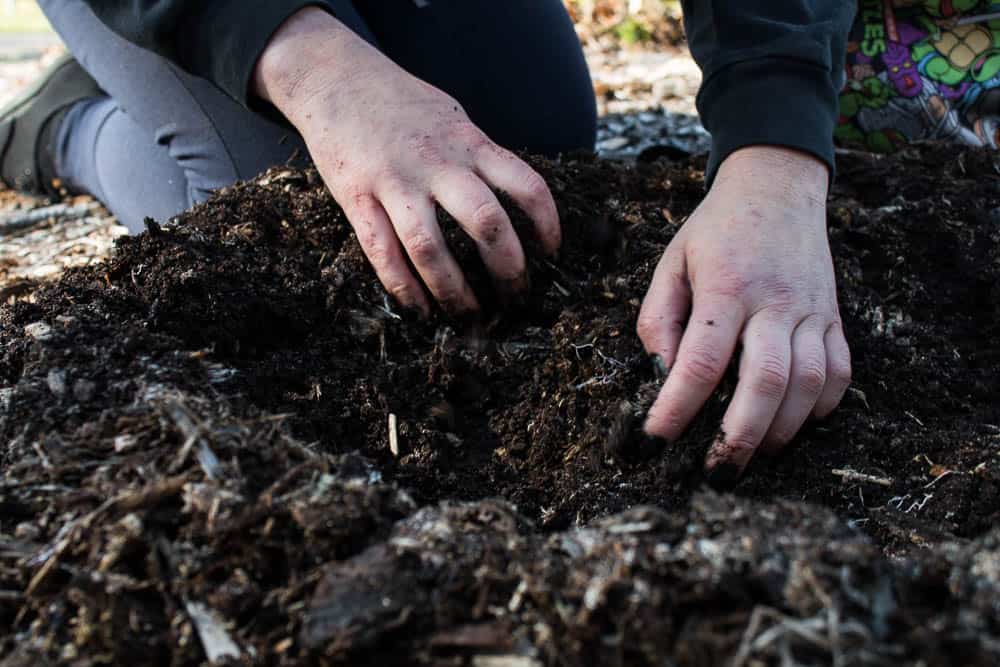 I'll be honest, I'd seen stinkhorns before plenty of times, but I never really put two and two together that underdeveloped ones would be very close to emerging, mature stinkhorns.
After a little digging and feeling around for lumps in the ground we had a bag of stinkhorn eggs, and I began to come to terms with the fact that I was probably going to end my day eating one.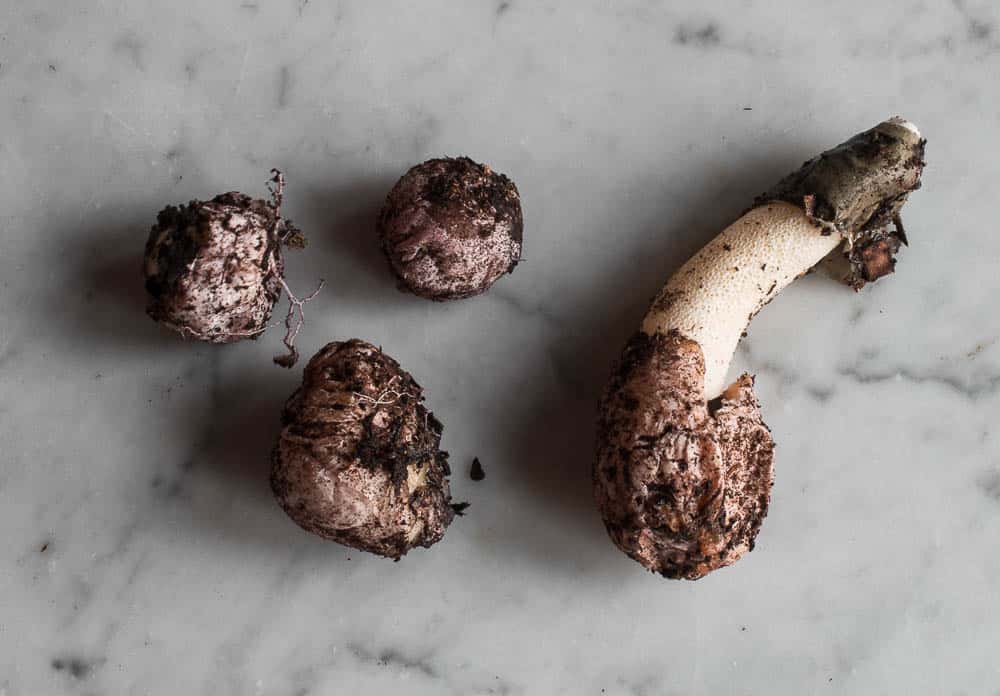 First, I made sure to know what I was eating. The biggest thing to rule out for safety's sake is amanita eggs, which you can do by cutting the eggs in half and looking at the shape of what's inside.
Stinkhorns are going to have a colored spore mass and a particular structure to them. Another key ID characteristic of the stinkhorns is that they're going to be covered in a sac, protecting the mushroom as well as having a viscous coating underneath it. The sac of my stinkhorns was pink, which leads me to assume that they were the species Phallus hadriani.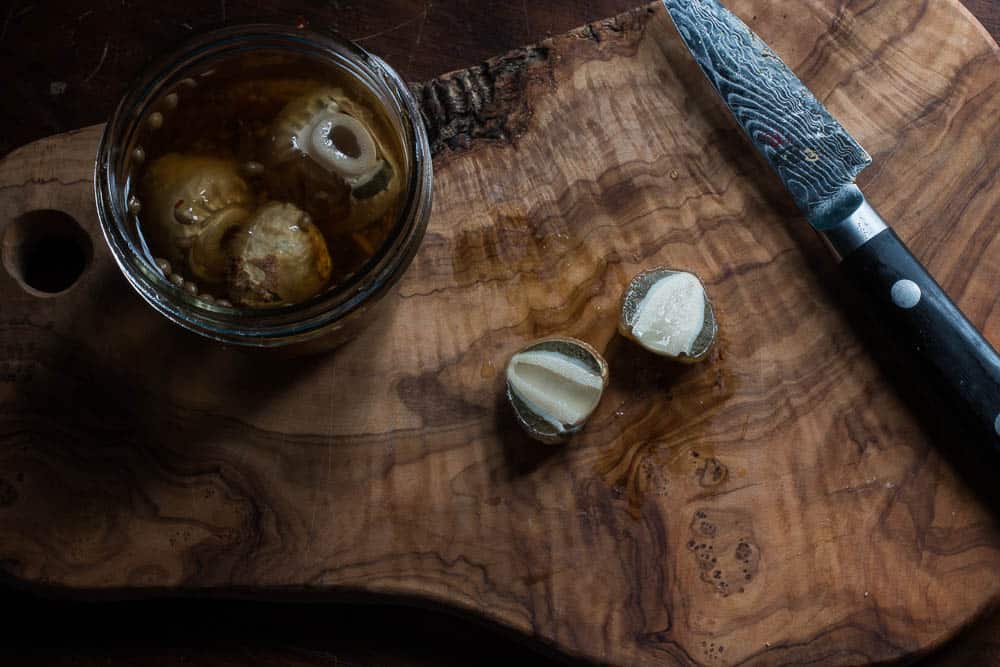 Are all species of stinkhorn eggs edible?
As far as different species of stinkhorns, they're all going to come from eggs, but does that mean all the eggs of stinkhorns are edible and you don't have to pay attention to particular species?
I can't find anything that definitively says they aren't, but for the sake of knowing what you're eating, it's always a good practice to key out or identify mushrooms as close to the exact species as you can, it's part of the fun. Just like with any other mushroom, eat small amounts first to test your tolerance for them before consuming larger portions.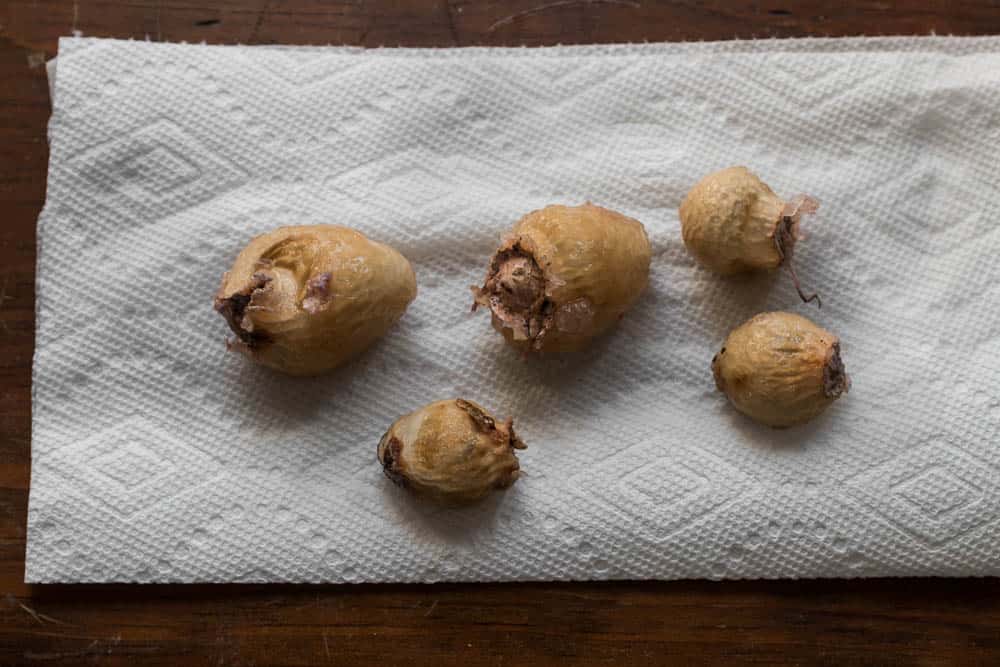 Another good piece of advice is to remember that just because you found it, and you can eat it, doesn't mean that you have to. It's nothing to collect new to you mushrooms, bring them home, spore print them, log their location and growing conditions in a journal and then throw them away.
The next year, go to the same place, collect them again, and repeat until you are comfortable with them until finding them is like seeing and old friend.
Ok, the big questions: how do they taste, and is there any reason on Earth to put a stinkhorn egg in my body?
The first question is easy enough to answer. The texture of stinkhorn eggs is not at all what I expected. I thought they might be tender after cooking like a mushroom.
They're texture is almost crunchy, similar to a water chestnut even after a hard sear in a cast iron pan. The texture was fine, interesting, but not unpleasant.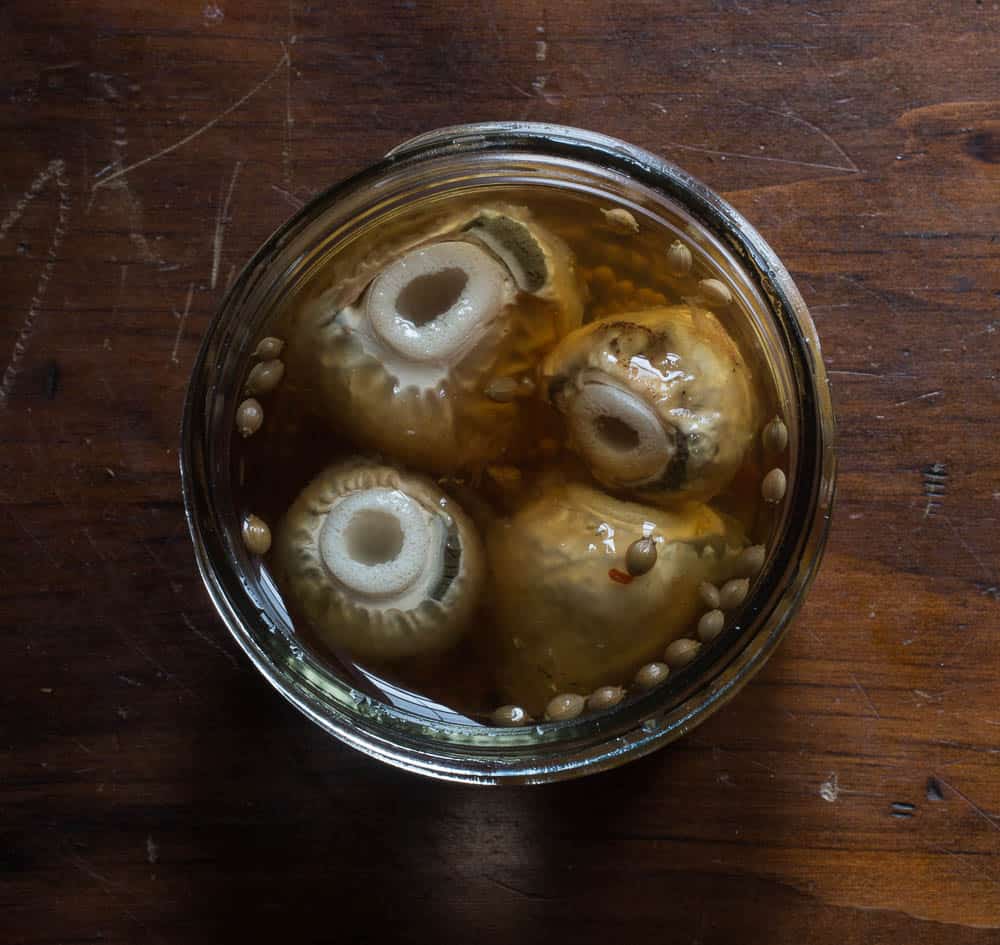 As for the taste? I remember crunching down on some, waiting for the aroma as I chewed. There was definitely a flavor, and not one like any mushroom I'd ever tasted before.
The overwhelming flavor of the egg itself was a musty scent, metallic almost, strong, it reminded me of something dusty or old even though I knew what I was eating was fresh.
On another note, the next day I literally choked down a solid three ounces after I ate the small egg the previous day to see if I had any G.I. issues with an increase in consumption.
They may tastes like old dust, but they were easy for me to digest, morels on the other hand still give me plenty of blurps and noise after I eat them.
Pickled Stinkhorn Eggs
To be fair to the stinkhorns, maybe each species tastes different, maybe some are really good, I may never know, and I might be ok with that. Even so, if you want to eat these, pickling will subdue some of the funky, musty scent, but not a lot of it.
Blanching in a couple changes of water could probably remove some more of the smell, but cooking something, anything in multiple changes of water to me has always seemed like a crime against nature.
After pickling and processing in a water bath to see how cooking affected their texture, I found it pretty interesting that the stinkhorn eggs weren't flavored by the pickling liquid, instead their smell had overtaken and overpowered it.
Stinkhorn eggs get to join the elite group of ingredients that become obnoxious after pickling, the only thing I can think of with a more powerful, intrusive smell is radishes. As for the texture, they stay oddly crunchy after cooking too, just like a water chestnut.
Just about every other thing I've eaten called a delicacy I have loved, but in stinkhorn eggs, I met my match I tell you. Eating them with other strong flavors could work I suppose, stir fry with some salty oyster or spicy chili sauce and a pile of cilantro maybe, maybe. Happy Halloween.