They're little brown mushrooms, don't eat them or you'll be sorry! Actually, they're fairy rings (Marasmius oreades) and although they're small, they're right up there with the best tasting wild mushrooms I've come across. Once you find a little patch or a hole where a stump used to be (where I find most of mine) you can come back year after year to the same spot to pick more-they're very reliable.
You might be thinking that something so small and seemingly nondescript would be hard to identify, but there are a number of characteristics that make these guys easy to pick out, as long as you pay attention.
The name fairy ring itself is a little misleading, since plenty of mushrooms grow in rings. 9 times out of ten when I see these though, they're in a definite ring, and where I pick them, it's often around the crater of a stump that's been removed, nestled in the "brulee" or dark ring of grass that lets you know some type of fungus is growing, taking nutrients from the grass above.
Habitat
Knowing where they grow is important for a correct ID. You're not going to find these in the deep damp woods, like a chanterelle or a lobster mushroom. These like sunny, open areas, pastures, yards, and grassy meadows. I usually start to see some here and there right after the peak of morel season in the spring here in Minnesota.
Identification
Its always important to pay attention to multiple ID details, like spore prints, etc (theirs is white) but for me, the biggest give away with these is their stem.
The stem is tough and pliable, you can bend it back and forth and it won't budge, in fact, you have to be careful when removing the stems for cooking these, since the cap will tear with it if you use too much force. There's a lot of mushrooms that can look like these, but most of the other ones have stems that are brittle, or snap off easily when bent.
Then there's the cap, the fairy rings that I pick usually have an umbonate, or bell shaped cap. When I show it to people, I usually describe it as looking like a nipple, which seems to help.
The gills are useful to look at too. For the most part, fairy rings have more widely spaced gills than other similar looking mushrooms. The gills are also special in that they fork, meaning that some of the gills won't completely connect with the stem.
For posterity, here's a recap. Fairy rings:
Have a white spore print
Typically have a nipple shaped cap
Have a tell-tale, tough, pliable stem
Generally grow in rings
Have gills that will fork and may not attach to the stem
Fruit in open meadows, and grassy places
Cooking
Once you have some fairy rings, the first thing you want to do is remove the stem and leave the cap in one piece. I've found that the easiest way to do this is to grab the stem and twist to remove it, it pops right off. I suppose you could save the puny stems for stock, but for the amount of yield you get from these, it's hardly worth it.
As far as cleaning, these are generally not filled with dirt or bugs, which is nice. If they have grass or some detritus stuck to them, I rinse them in some cold water and then allow them to dry between a few layers of towels in the fridge before cooking.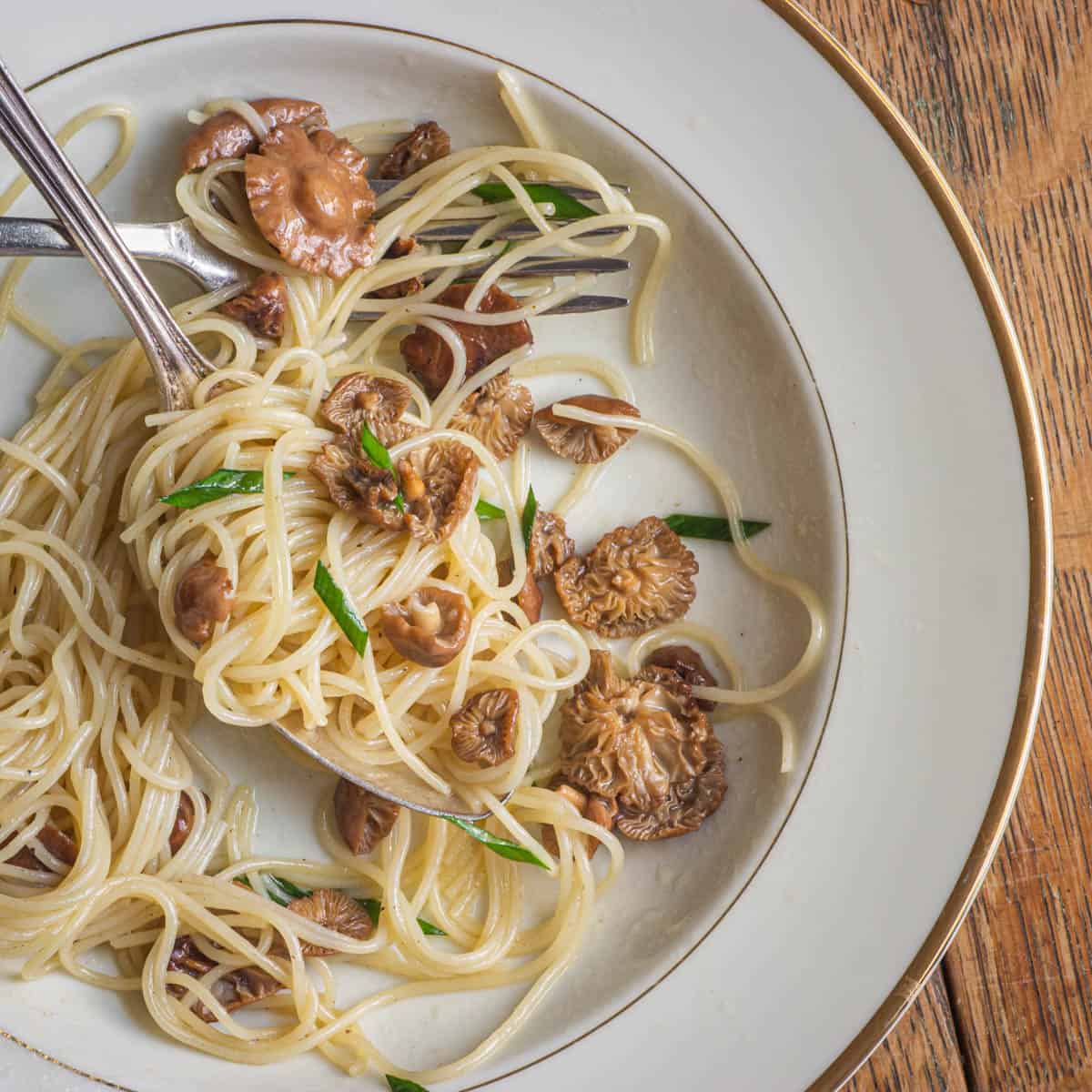 Preservation is a breeze too, if you leave them out on a counter, they're so light that they'll just dry themselves, although I still like to use a dehydrator. On a related note, while they're growing in open areas, they can get dried out and shriveled by the sun, don't forget about them though, since they come completely back to life after a little rain.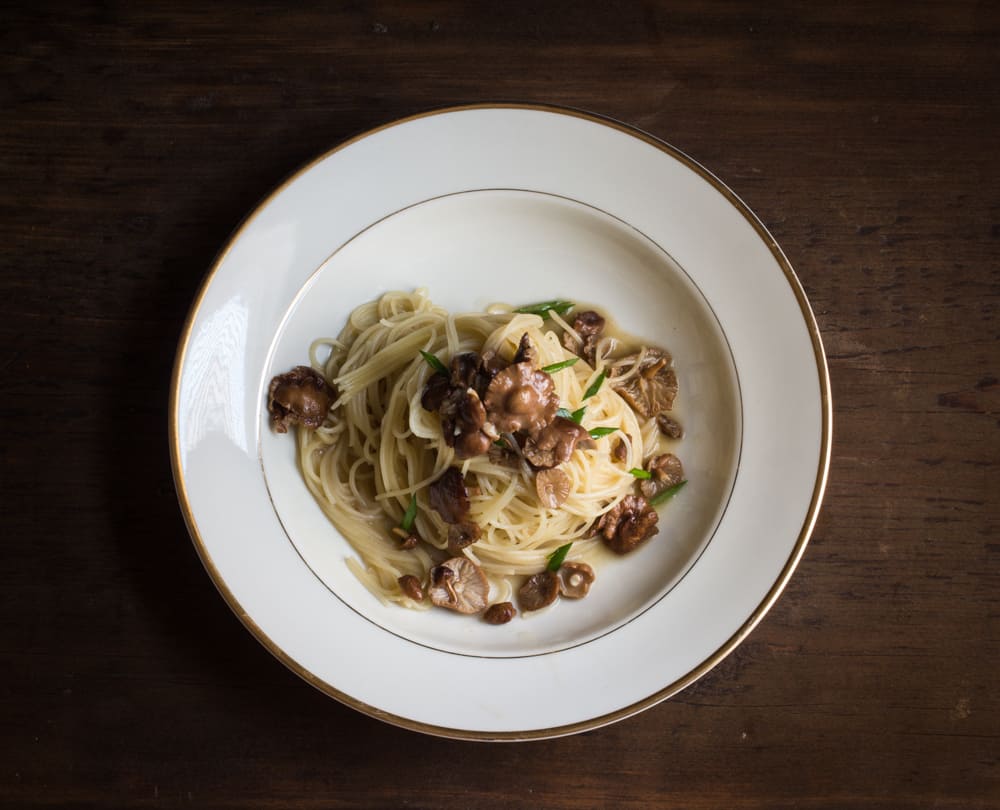 Here's my favorite fairy ring mushroom recipe. I like to keep it simple with these as combining them with too many ingredients will obscure them and make them blend into the background, as with many other mushrooms.
More