Day lily shoots are a fantastic edible wild plant. They're literally the shoots of the day lily flower. They taste a bit like asparagus crossed with lettuce. Read on and I'll explain what you need to know.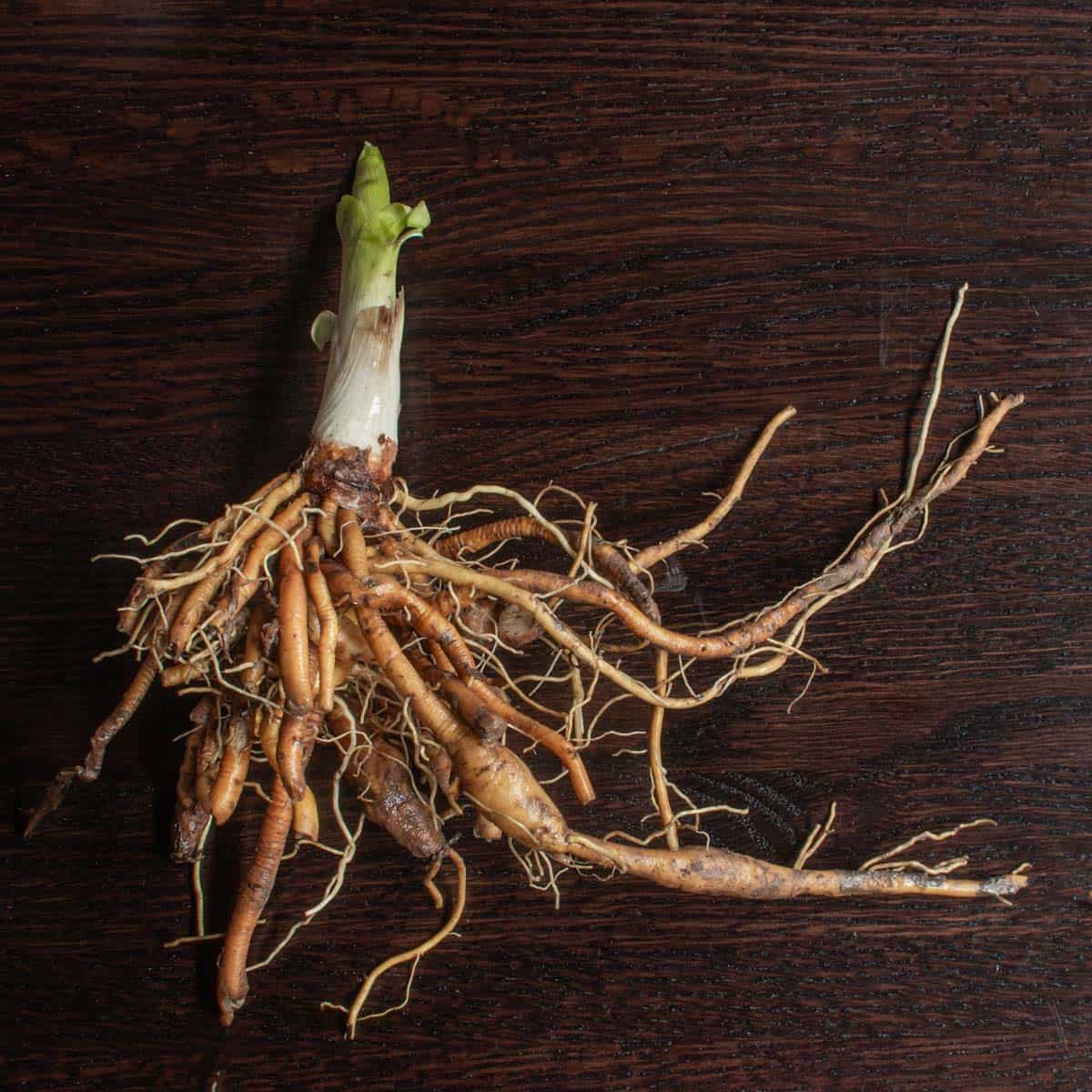 Day lily shoots seem to be everywhere near me during the summer. They're in landscaping, gardens, parking lots, *everywhere*. With how common they are, you'd think that they would be one of the easy things to get your hands on. Nope. Everyone I talked to, from farmers to gardeners had a clear opinion about their day lilies: they enjoyed looking at them, and no, they absolutely would not be cutting the shoots in the spring for me.
Persistance pays off though, and the next spring I talked to a farmer that has a foraging partner who picks watercress and the odd mushroom. I asked by chance if they knew of any wild day lily patches, and if so if they would pick some shoots for me. A few weeks later I had a nice bag full to cook with.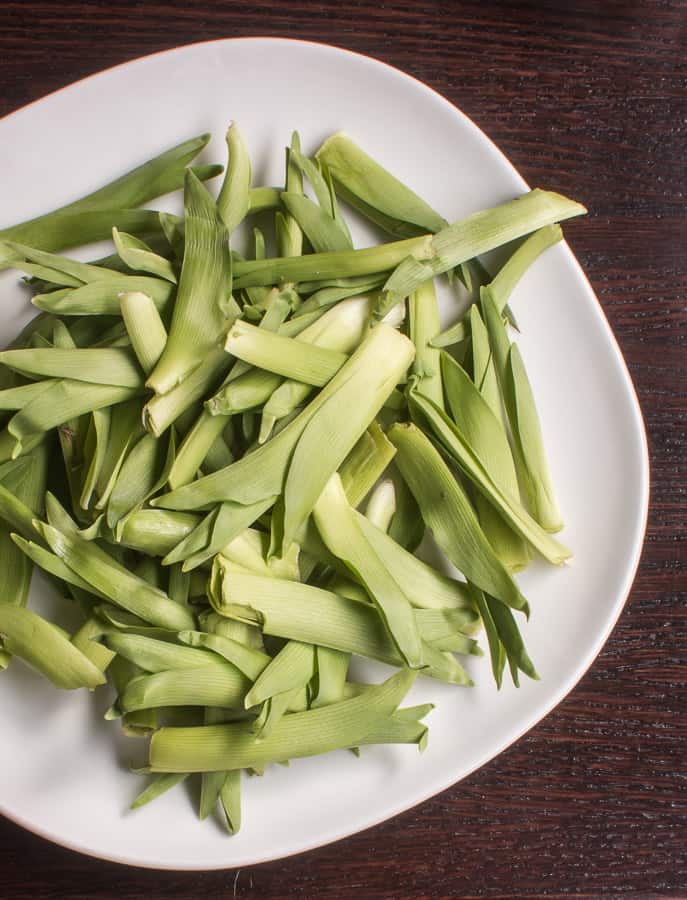 The Day Lily "allergy"
Like with other plants, milkweed for example, I knew that some people could have some gastrointestinal discomfort after eating these. I've enjoyed eating raw day lily flowers and their buds for years, so I didn't really expect anything to happen if I nibbled a few of the young shoots raw, that was a mistake. 30 minutes or so after I snacked on a couple of whole shoots, the tummy rumbles came, then the sweats, then the nausea.
I knew lily flower buds gave me gas, but it was nothing like this. For a couple hours I thought the shoots would evacuate themselves, but luckily it didn't come to that. In the end, cooking them is definitely the way to go, especially if you're serving them to others. I had no other issues eating the couple pounds I had all by myself in modest, servings throughout the rest of the week, in fact, I really enjoyed them.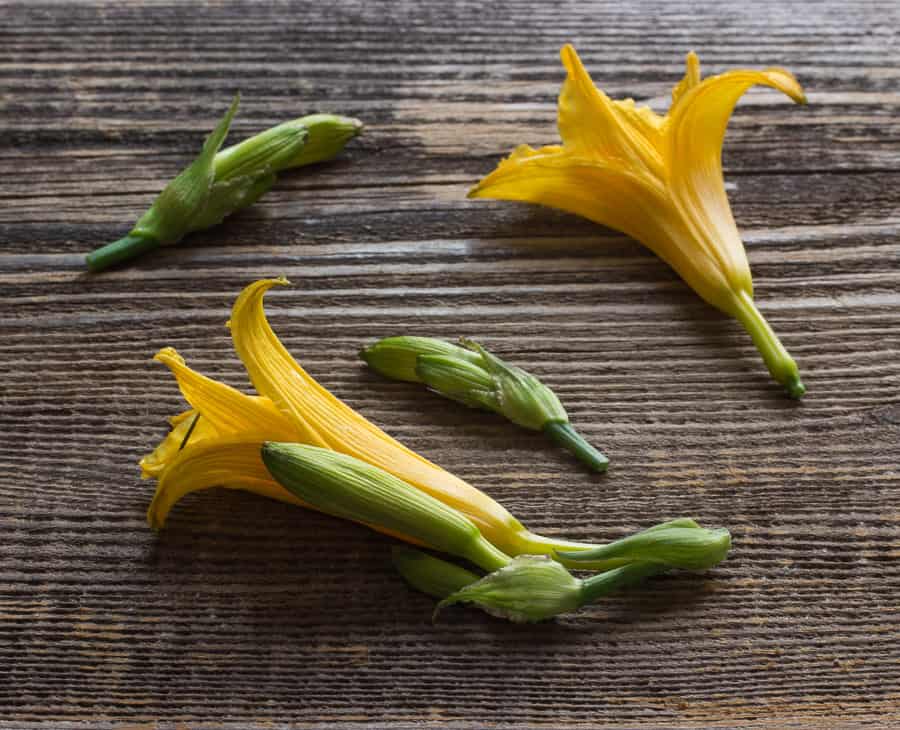 Know your species
Unless you're experienced researching the edibility of different species, I think it's best to only eat common day lily: Hemerocallis fulva. Basically, there are a lot of different species (think colors) and everything I can find says that only a few species are edible. The common day lily is the most available, (and the only one I've seen wild).
Edibility of cultivars that differ from the common orange flowered species can really only be checked from trial and error or relying on anecdotal evidence, and there's a lot of cultivars. Having experienced the gastro-intestinal fun from the common species raw, I'll pass on the trial and error of eating any others.
Harvesting and Storage
Grab a scissors and get clipping, then put in a paper or plastic bag with a damp cloth and refrigerate. These should generally be pretty clean unless they're in sandy soil, so I didn't even need to clean mine. If picked fresh they'll keep in the fridge for a week or more.
It's a little obvious, but remember that if you cut all of the shoots, you won't be able to come back and get flowers and buds. A rough percentage I go by is harvesting 20% or less, then come back for flowers and even better, the unopened buds later in the year.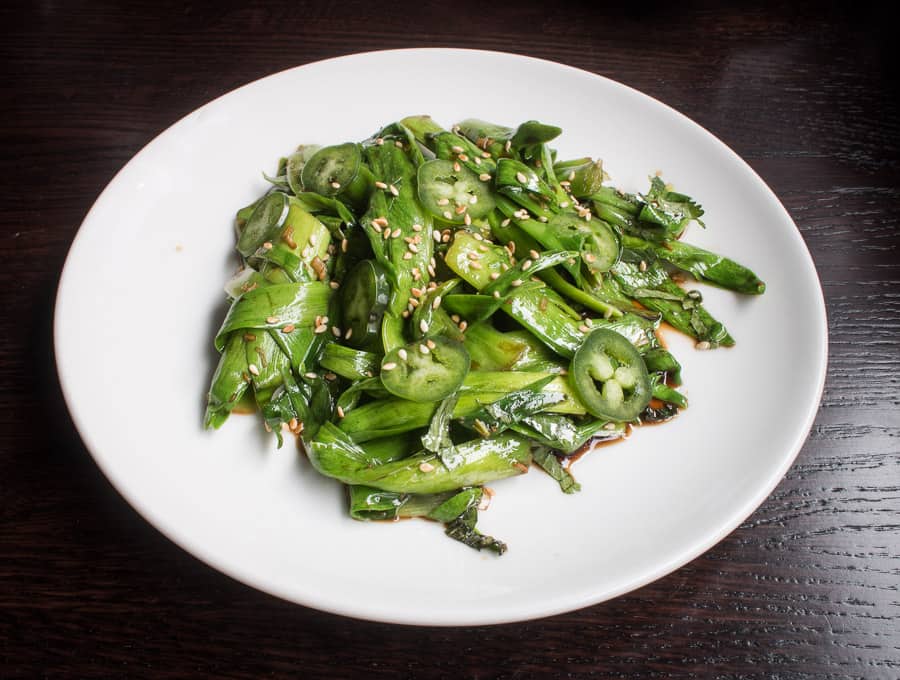 General Cooking and Flavor
The flavor of these is good, some people say they taste mildy onion-y, and I would agree, but without the strong aroma that we associate with most allium family plants, it was more of a texture thing for me.
By far my favorite recipe is Japanese-Style Day-Lily Shoots (Gomae), but I liked them stir-fried, and seared in cast iron too. They're also good wilted with some soy, jalapeno, ginger and sesame (above), and simmered into broth with dryad saddle mushrooms (below).