Creeping bellflower is a common edible weed in yards and gardens. It spreads quickly, but thankfully, it's edible and tastes good. In this post I'll tell you all I know about harvesting and cooking the plant.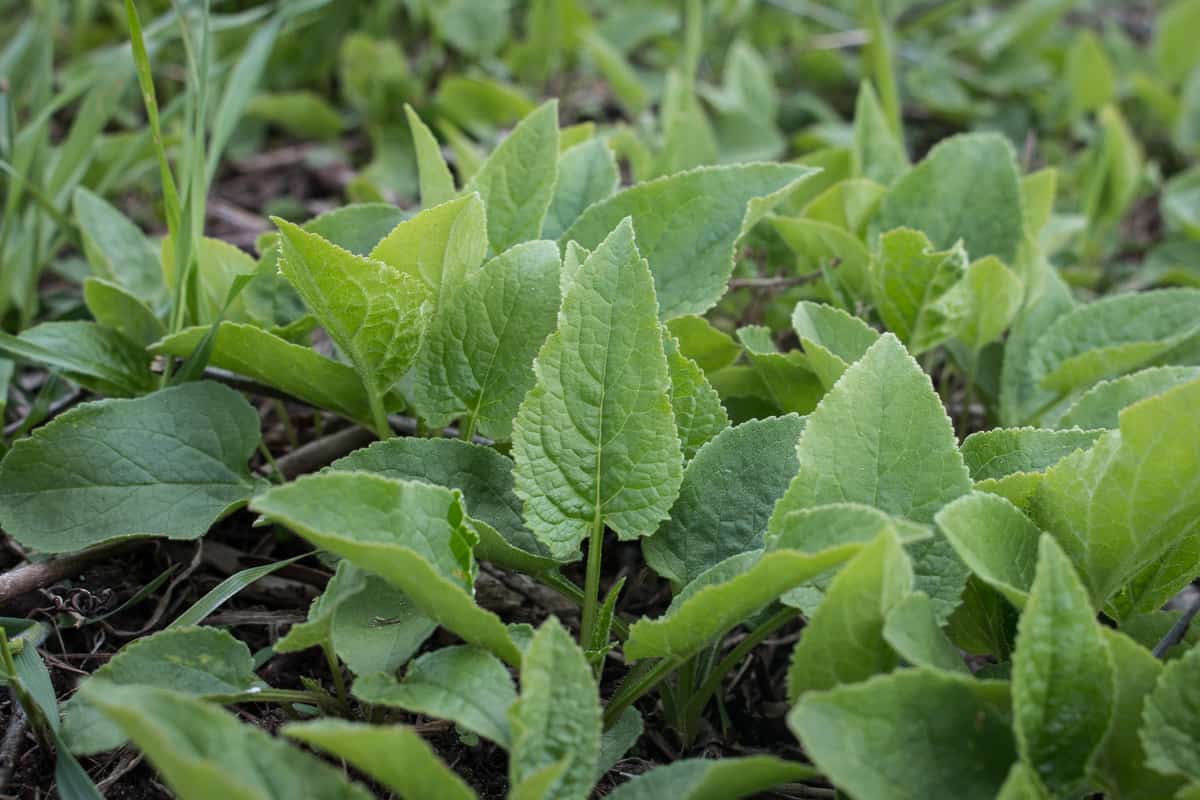 Creeping Bellflower is Invasive
Creeping bellflower, also known as rampion bellflower, like a lot of edible wild plants that I like to eat, is a weed. A transplant from Europe and Siberia, it was apparently popular as a garden plant (like many weeds in the United States) and, as weeds will do, it rapidly spread from gardens to yards, to forests and fields.
Now, the plant is widespread across the United States--bad news for native plants which it can crowd out and out-compete. It's a common yard weed in Wisconsin and Minnesota where I forage.
Bellflower Is Edible
The good news, is that you can eat it, and you should--as much as you can find. Like a lot of other greens you might forage, creeping bellflower is better cooked than it is raw, in my opinion.
The leaves, in their fresh state, even when very young, are a bit chewy, and the midrib sticks out a bit. You could technically probably hide a few leaves in a salad, but I hardly see the point when it's so much better as a pot herb (cooked).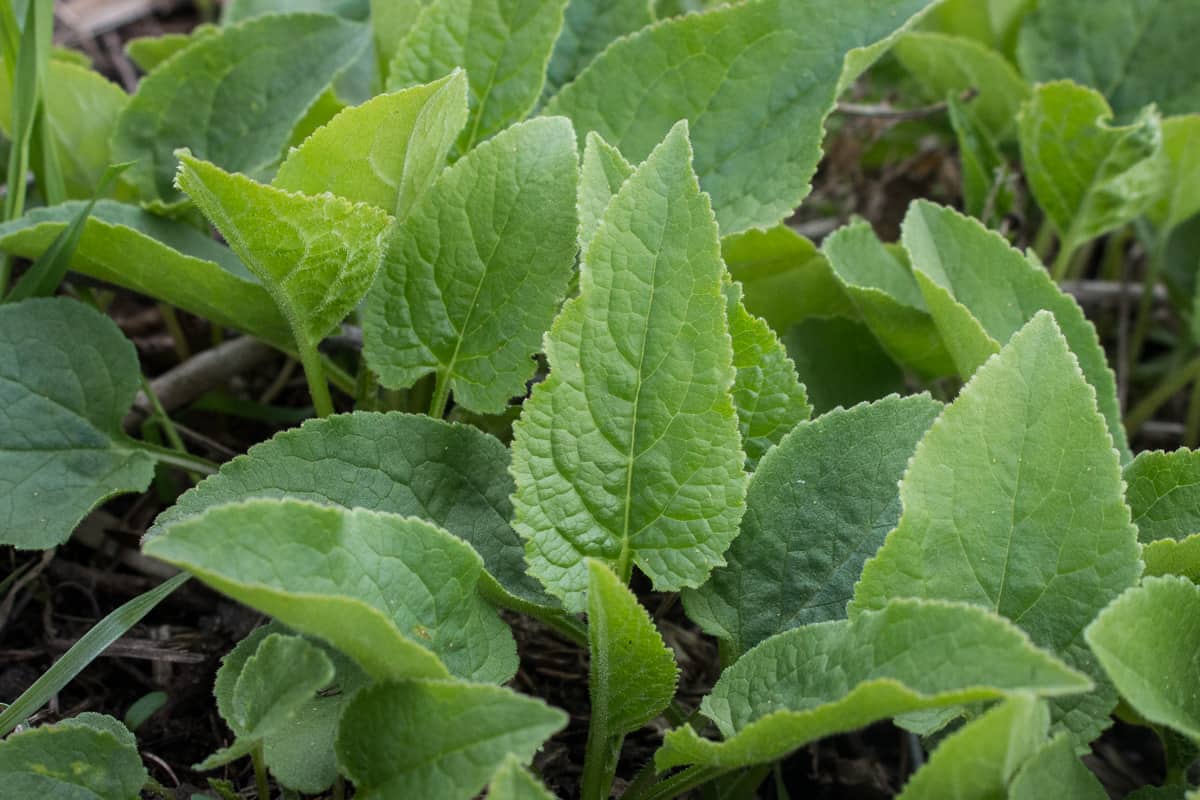 Cooking Creeping Bellflower
As far as harvesting, it's easy. Just clip them like any other greens and add to the basket. One thing to mention is that I only harvest the basal leaves of the plant, which, if you're unlucky enough to have them in your yard, will probably look like a reasonably thick carpet of greens.
The good news is unlike a lot of other greens, ground elder for example, creeping bellflower stays relatively the same throughout the growing season--it's not going to be horribly tough (or comparatively tender) throughout the season. I do only harvest the basal leaves though, as leaves growing up the flower stalks are relatively small and north worth mentioning.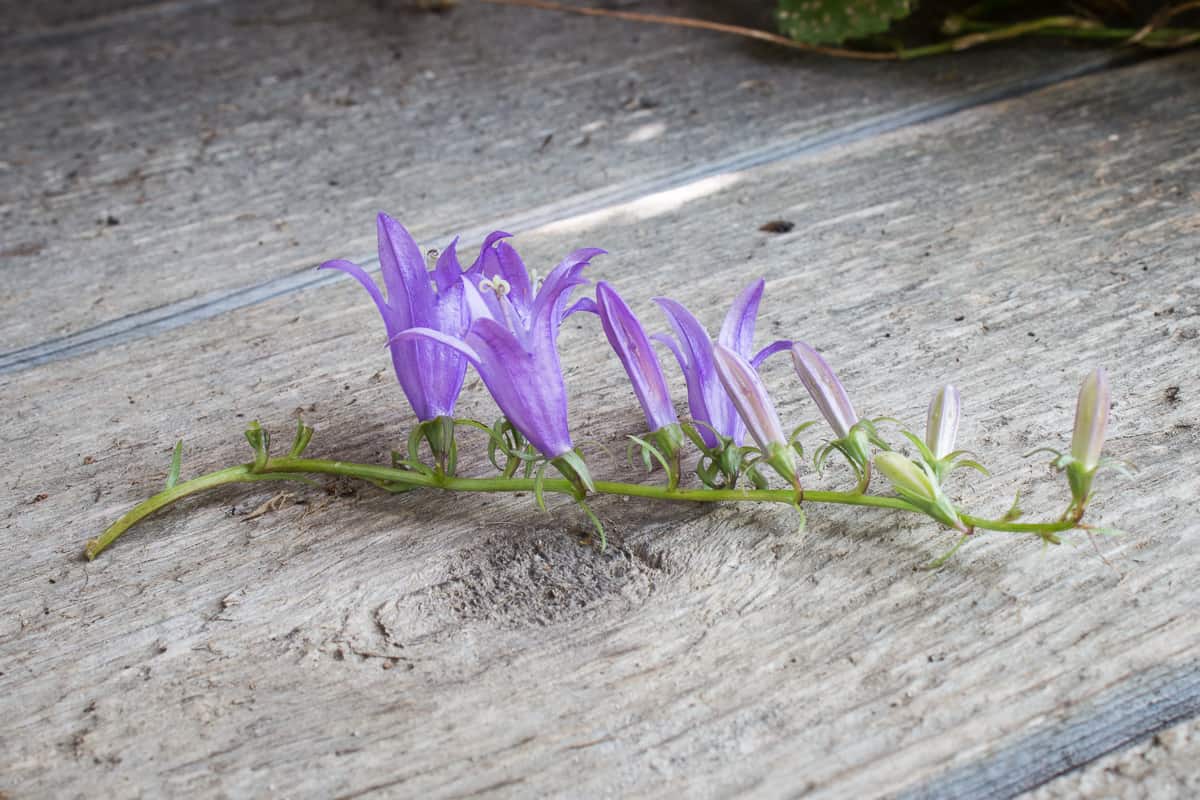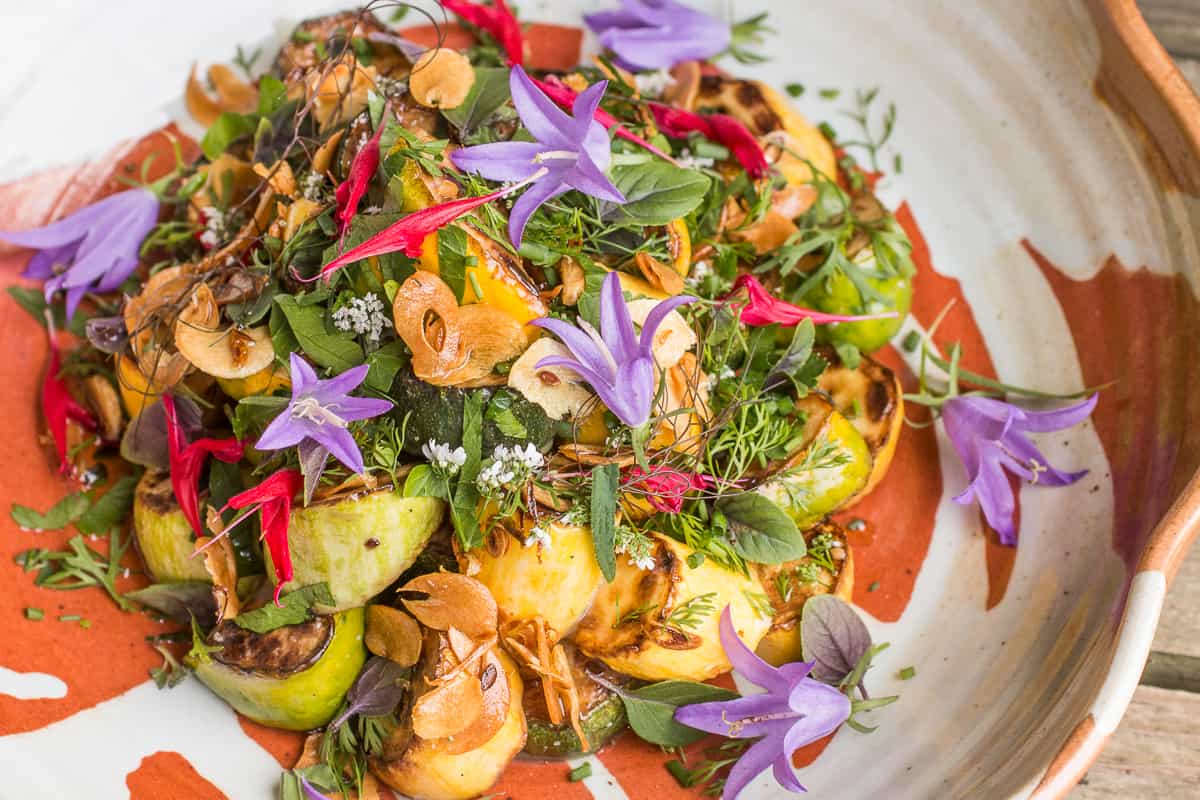 The flavor is nothing fine, and just fine, it's not bitter, not incredibly sweet, not really anything too out of the ordinary. The good part, is that means it's a fine addition to a pan of wilted greens, and it will fade into the background just fine without overtaking other flavors. It's a good green for the table--typically I use it in a blend with other greens like Virginia waterleaf (hydrophyllum virginiana), violets, and mitsuba (Cryptotaenia canadensis).
Flowers
Besides cooking the basal leaves, the only other thing really worth mentioning is the purple bell-shaped flowers--they're a deep beautiful blue, and stand up well to an overnight stay in the fridge. Add some to a salad--they'll make a good conversation piece as well as a segue into different yard weeds you can eat.
Creeping Bellflower Roots
The tubers of related plants are harvested in France and eaten as a vegetable. Apparently they're quite good. C. rapunculoides should have edible roots too, but I haven't tried them yet, so you're on your own there.
Resources