Got a burdock root? Meet your new favorite recipe.
Kinpira, or kinpira gobo as you'll see it listed on menus at various sushi and similar restaurants, is a traditional Japanese side dish often served in bento boxes.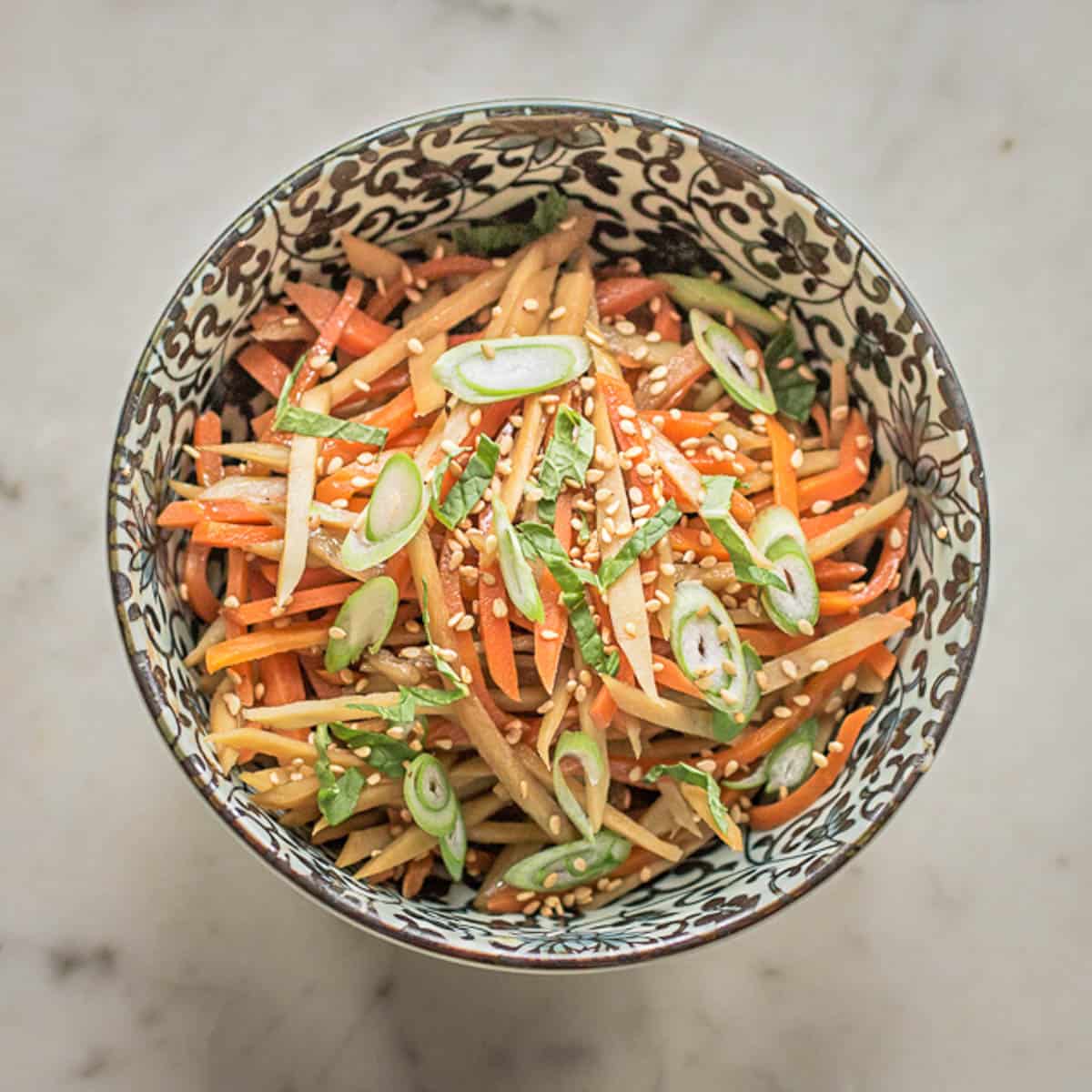 It's made with burdock root: a long root vegetable with an earthy taste that's usually called gobo or ご ぼ う on menus. If you've never had it before, you need to drop what you're doing and make it now.
It's basically a simple stir fry of thinly sliced carrot and gobo root. It's easy to make, colorful, and most of all, delicious warm, room temperature, or just out the fridge cold. It's also sturdy and nearly impossible to over cook.
If you've been skeptical about eating burdock root, or questioned (like me) if digging wild ones would ever be worth it, try this. That said, it's fine to use gobo from a store, and I do when I can't harvest wild ones.
The Kinpira Technique
Kinpira is a Japanese cooking technique used with different starchy vegetables. The seasonings of a pinch of sugar (I use maple syrup) soy, a little ginger, and sesame or another oil are used in other kinpira dishes like as kinpira renkon which is the same, only made with lotus root.
Carrot kinpira is a thing too, just made without burdock roots. You can also make kinpira using Burdock Flower Stalks or Burdock Stems.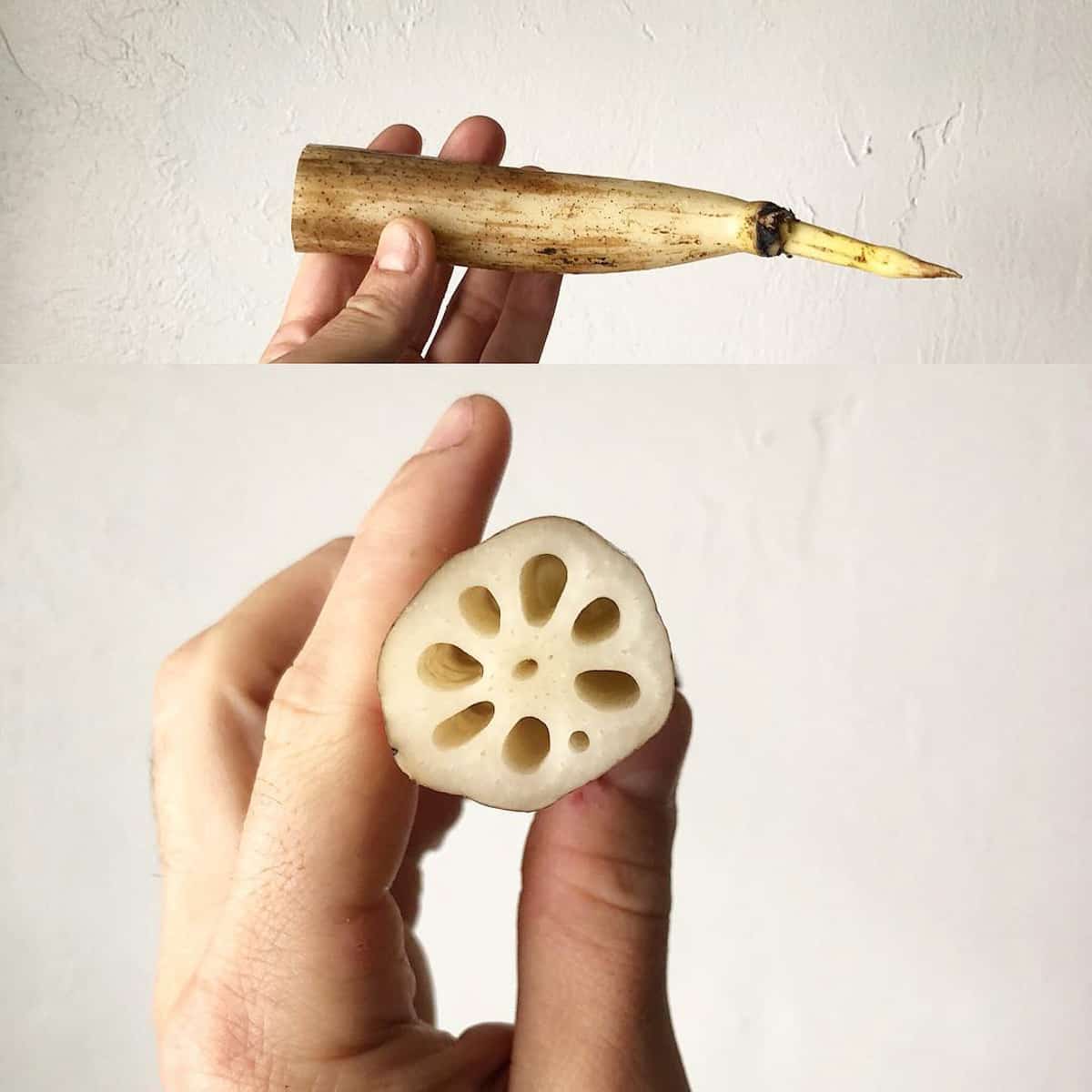 Wild Burdock vs Store Bought
There's essentially two types of burdock. Arctium minus is the most common wild variety I harvest, it's smaller than it's cousin. Arctium lappa or greater burdock, is what you will buy in stores.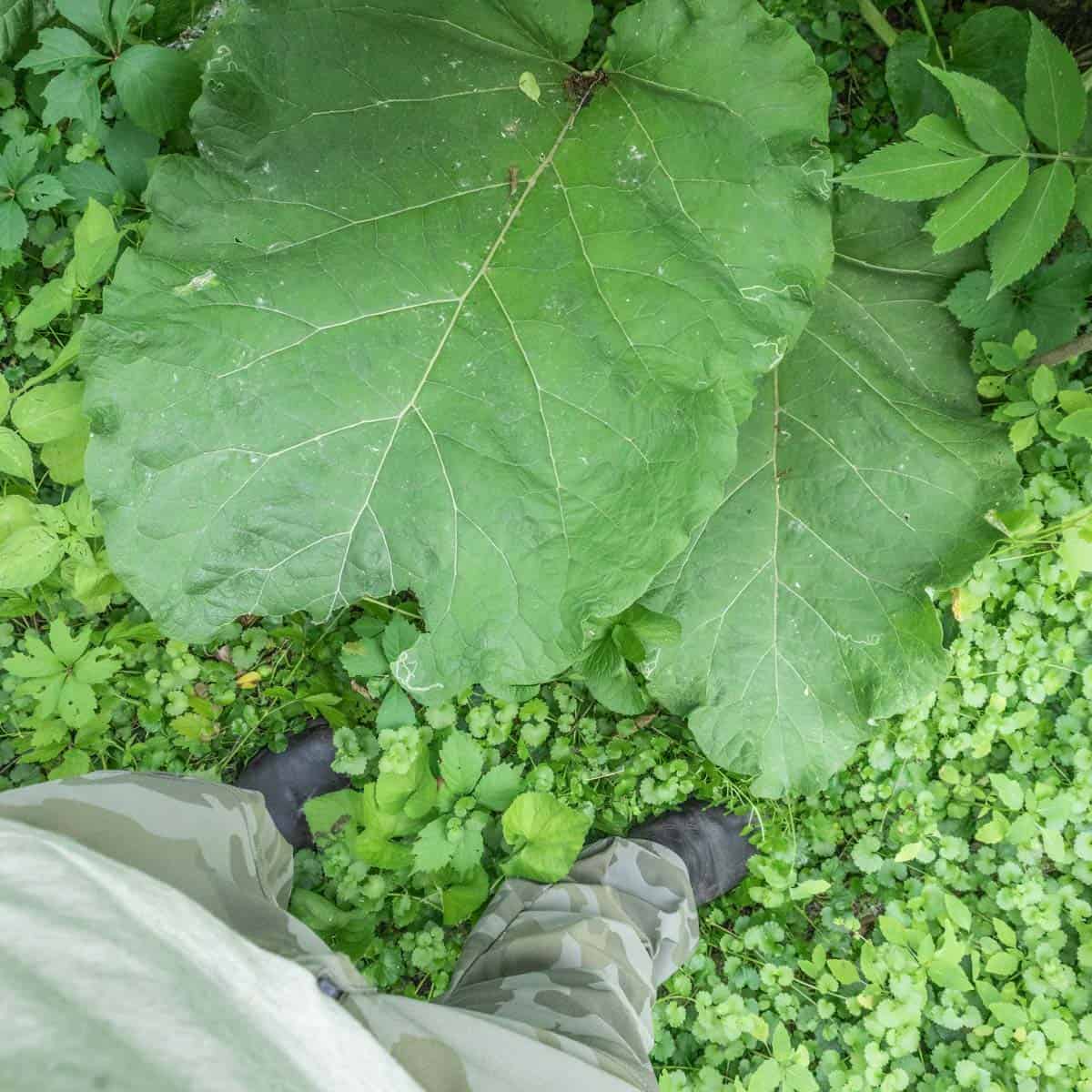 Store bought burdock from Asian grocery stores is easier to cook than wild roots. This is because it's cultivated and has a clean, circular shape from being grown in soft soil. both roots are interchangeable and taste identical.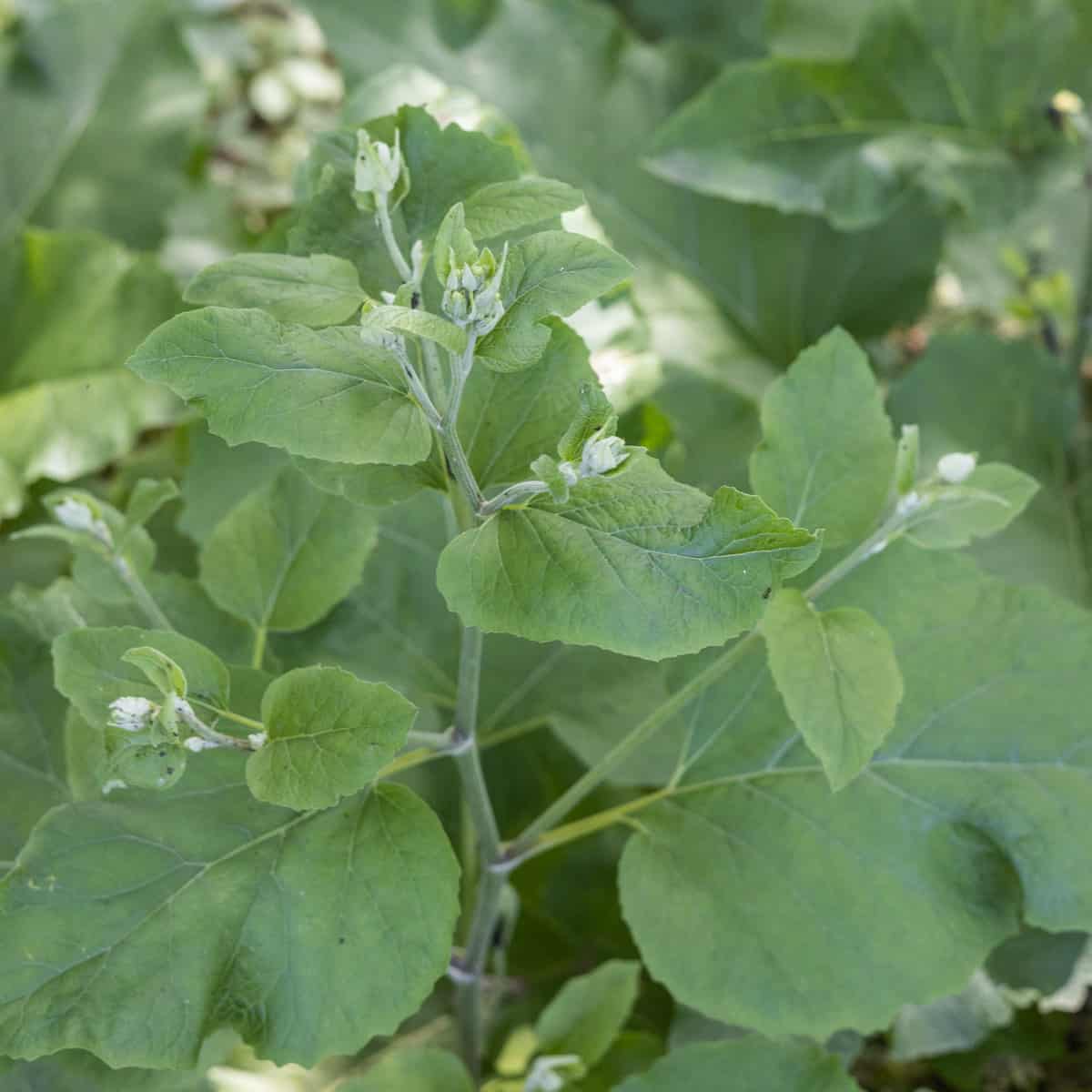 Julienne: the secret to success
But, the real secret is a bit of knife work. Kinpira is one of the most perfect examples of where and why good julienne skills are useful in cooking. Thinly sliced, the roots transform into an delicious root with a pleasing, crunchy texture.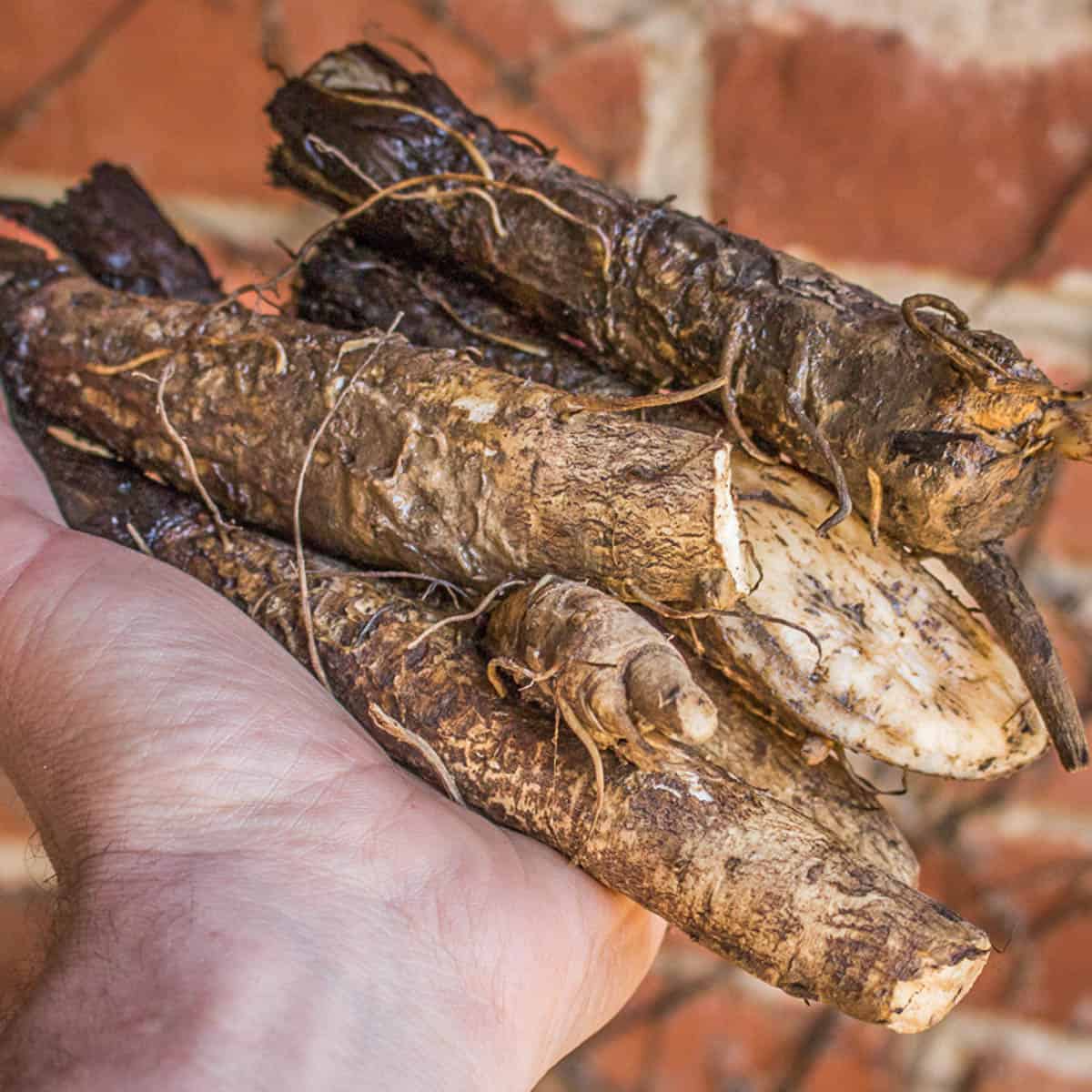 I'd been cooking burdock for years like a European would, meaning I treated it like a parsnip or another root. My first instinct was to either puree and strain it to avoid the root fibers, or cook it for hours on end in chunks or coins.
After my first bite of kinpira gobo at a simple sushi restaurant in San Francisco, I felt like pretty silly for not trying it earlier. Sliced into thin strips, the hard roots cook in 10-15 minutes or so. This is a fraction of the time it will take to cook larger pieces. It's pure genius.
I garnish mine with some toasted seed, herbs, scallions and red chili pepper if I have them, but if all you have is gobo and carrot, soy sauce and sugar you'll be just fine.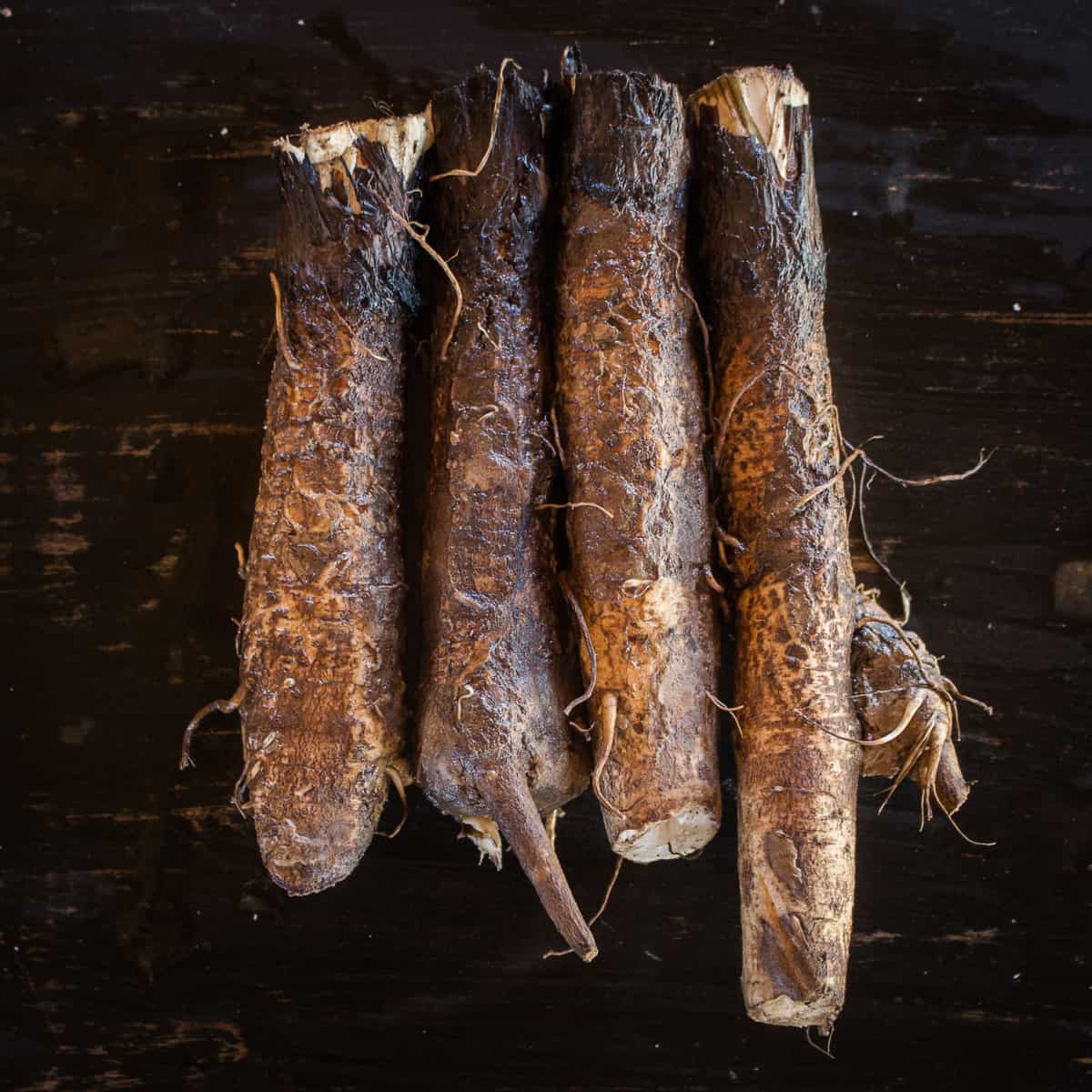 Once I learned that the roots weren't that difficult to dig (at least the top 6 inches or so) I started making burdock kinpira regularly, and if you have burdock on your property, or know an Asian market that sells gobo root, after you give it a shot, you probably will too.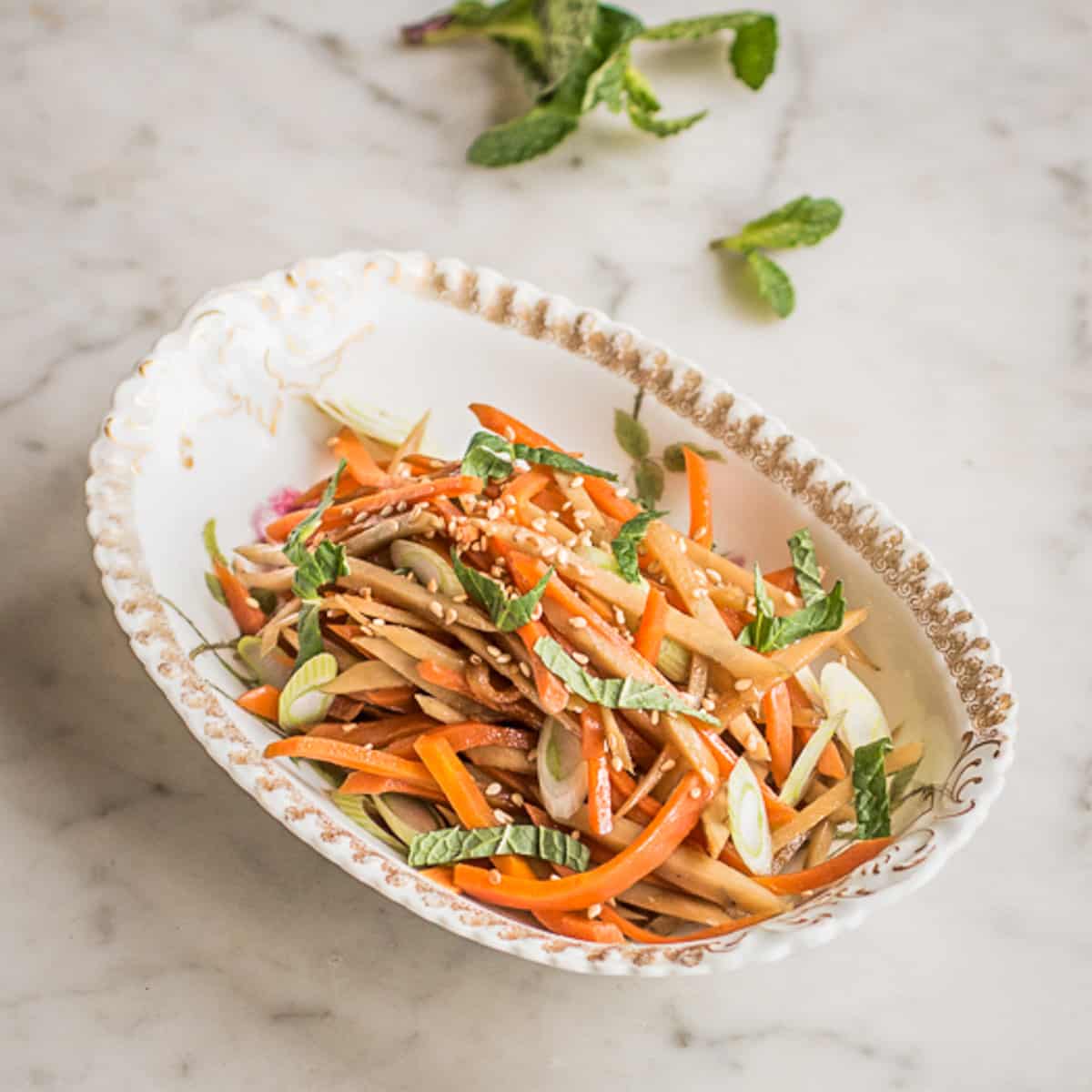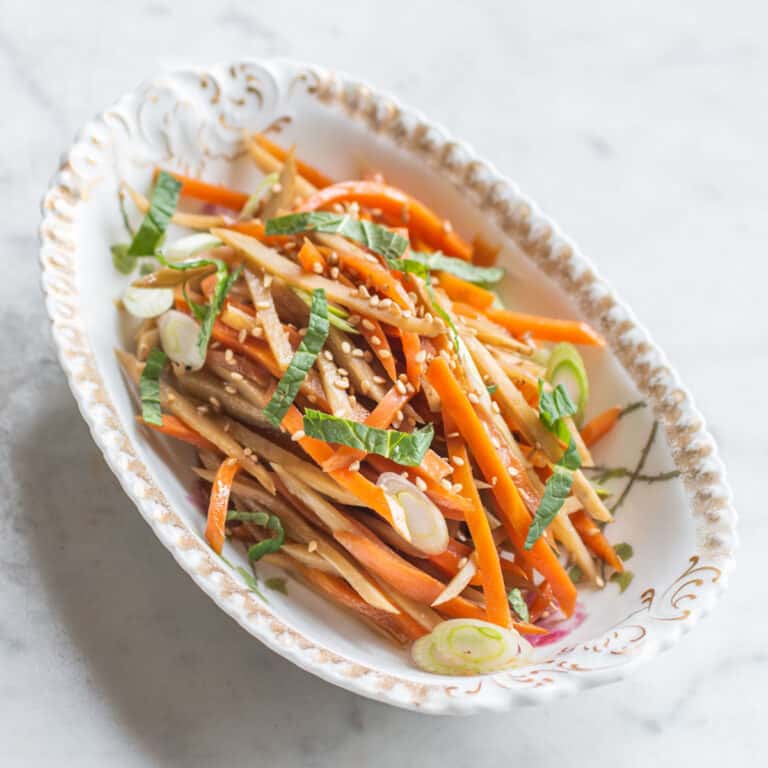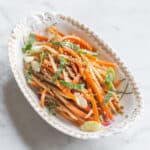 Print Recipe
Wild Burdock Kinpira Gobo
An addictive salad of burdock root and carrots. Serves 4 as a side.
Ingredients
½

lb

gobo root

1 large

½

lb

Carrot

1 large

1

Tablespoon

maple syrup or sugar

1

Tablespoon

mirin apple cider vinegar

2

Tablespoons

soy sauce

1

teaspoon

fish sauce

optional

1 ¼

cup

water

2

tablespoons

toasted sesame oil

½ inch piece

ginger

finely grated, about ½ teaspoon

Optional

2

teaspoons

toasted sesame seeds

Optional, to garnish

2

teaspoons

Chinese chives, sliced

Optional, to garnish
Instructions
Wash the burdock well to remove dirt.

Have a bowl of cold water ready. Trim the ends off of the gobo, then cut into manageable lengths, about 6 inches long. Peel the lengths one at a time, then cut on the diagonal into ¼ inch-thick long ovals. Stack the ovals on each other a few at a time, then cut into ¼ inch match sticks.

Repeat with the rest of the gobo, putting the cut sticks into the water as you go. Repeat the process with the carrots, reserving them separate from the gobo (they don't need to sit in water).

In a 10 inch pan, such as cast iron, wok or wide skillet, bring the gobo and 1 cup of water to a boil and cook for 5 minutes, covered. Pour off the water.

Add the carrots, maple, ginger, vinegar or vinegar, fish sauce, and soy sauce, ginger if using, along with half the sesame oil and the remaining ¼ of water. Cook rapidly on high heat and continue to stir fry until the pan is nearly dry.

Turn off the heat, stir in the remaining sesame oil and chives, then transfer to a serving bowl. Garnish with the sesame seeds, and sliced herbs if using and serve warm, cool, or at room temperature.