For a solid year, I had the pleasure of having a sous chef who was from Argentina. I brought him on since he had some good experience and I thought that his view of food and style could be a great help to the restaurant.
I remember one day a VIP customer came in and requested some chimichurri to go with his steak. I don't usually cater to peoples tastes for condiments made on the spot since that's a pain in the ass, but this time I made an exception.   This isn't his recipe, but I was channeling him when I made it.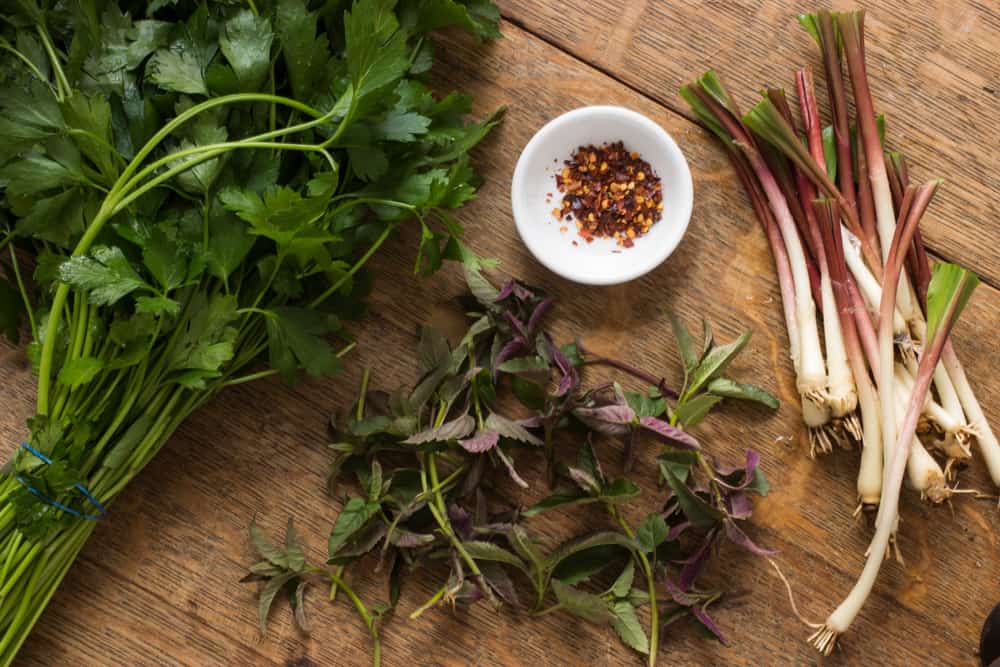 Herb and oil based sauces like this are some of my favorite, especially when days with warm weather are on the horizon. They're easy to make, and don't even require heat, just chop some stuff up, season it, toss in a little oil and call it a day.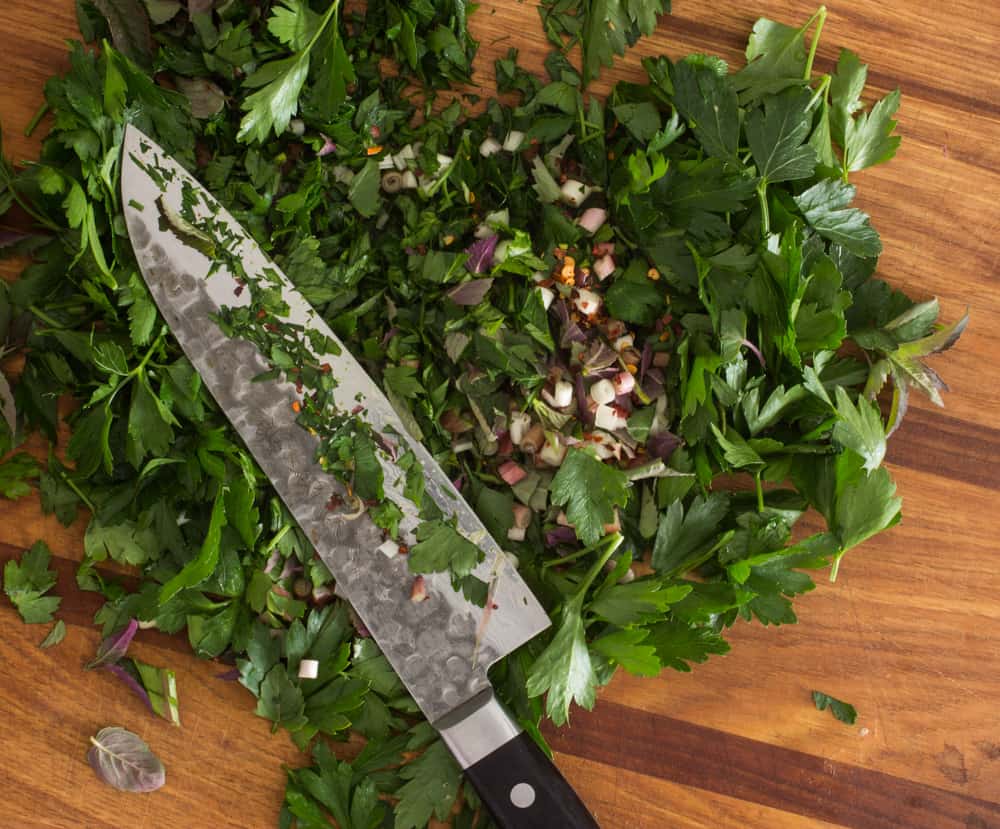 Chimichurri is the classic Argentinian condiment for grilled meat, typically made with parsley, garlic, oil, chili, vinegar, and other things depending on who you ask. Our version here is a little different, using ramps instead of the garlic, and wild bee balm instead of the dried oregano you sometimes find. It's a fun variation, and easily modified.
How to use
I like keeping sauces like this in the fridge so I can pull them out and have them ready to go. Here's a few ideas on how I use it. It's the best spooned over grilled meats and vegetables, but it's also good with fish, especially grilled or roasted.
Since the sauce is oil-based, it's good to use it on something that isn't very oily itself. For example, putting it on fried chicken would be too heavy, but grilled chicken would love to have some spooned on top.
100% wild variations
The basic sauce here includes parsley, but you could add a few other greens in it's place to make an all-wild version. American mitsuba (Cryptotaenia canadensis) would be my first choice. Other soft, tender greens like chickweed tips could also be used.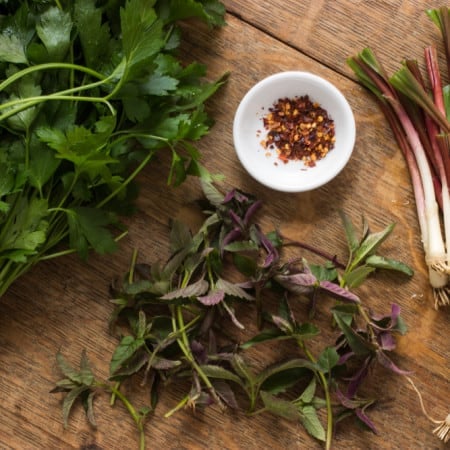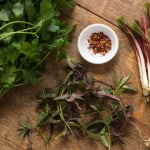 Print Recipe
Chimichurri with Bee Balm and Ramp Leaves
Ingredients
1

bunch Italian parsley

stems removed to yield roughly 2 lightly packed cups

¼

cup

fresh bee balm leaves OR 1 tablespoon dried bee balm

crumbled, stems removed

½

teaspoon

crushed red pepper flakes

or more to taste

10

small ramps with leaves

or 5 large ramps

¼

teaspoon

kosher salt

or more to taste

½

cup

extra virgin olive oil

you can substitute another oil if you like

2

Tablespoons

red wine vinegar

2

Tablespoons

cold water
Instructions
Coarsely chop the ramp bulbs and leaves and the parsley, then put with the remaining ingredients except the oil into the bowl of a food processor.

Blend the mixture, drizzling in the oil, until the sauce is smooth-ish and homogenous.

Taste the seasoning and adjust as needed for acid, salt, and spiciness until the sauce tastes good to you.

Transfer it to a container like a mason jar and reserve until needed. The sauce will keep for a couple days in the fridge, but will have the best color the day it's made.
Notes
A basic method, you can play around and make it your own or adjust to your taste.