When I was dreaming up what to serve at the Slow Food MN's Wild Things dinner last year, I knew I wanted to make an interesting angelica recipe for dessert. Most of the other dinners of the previous years didn't include a sweet option to finish the event, so I wanted to up the ante. This poundcake flavored with angelica seeds was the winner, and it took weeks to perfect.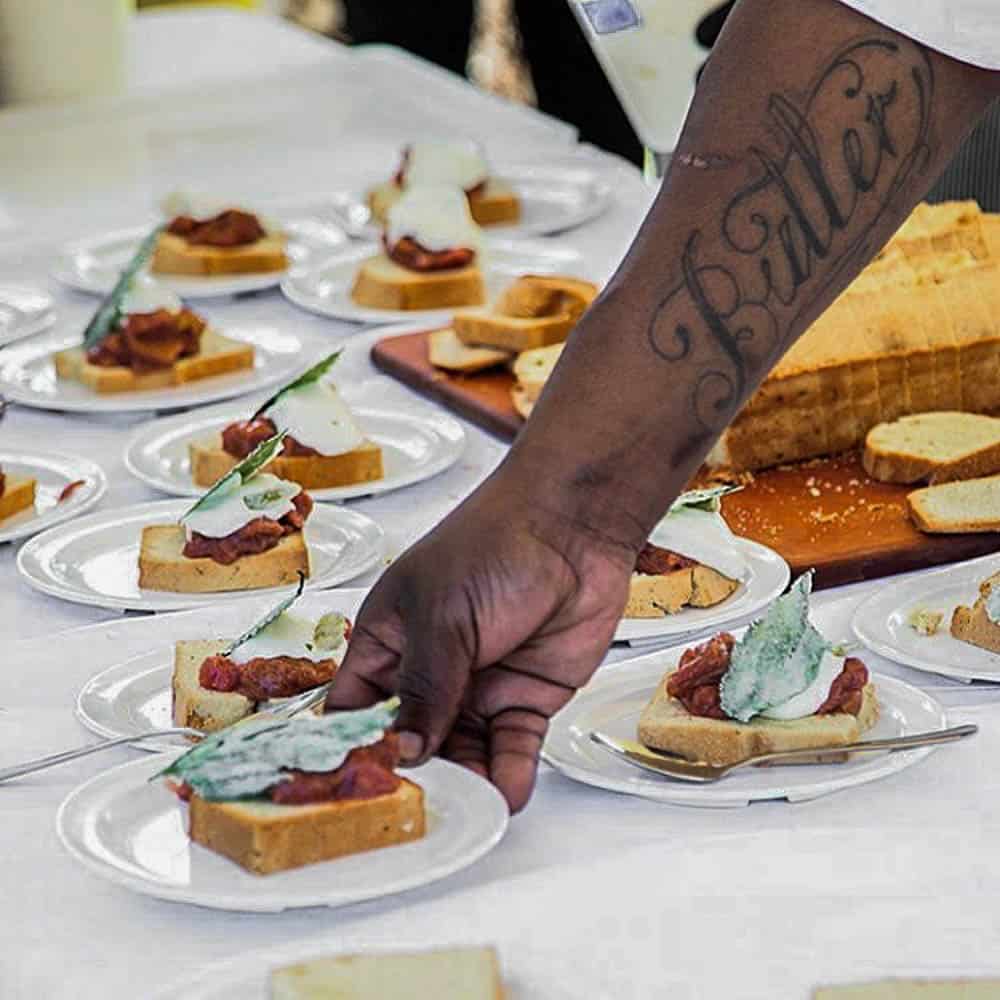 Whatever the dessert was going to be, it needed to be shelf stable, easy to make en-masse, and easy for me to direct people to plate, since we were going to be serving 100+people, on a farm with little to no equipment, which is thankfully easier to do with desserts as they're generally cold or room temperature compared to hot, savory dishes.
About a month before the dinner I started playing around with angelica as a dessert theme, since I would be able to use the fresh leaves and stem from the plant, as well as the seeds from the previous year that I could use to flavor something, with the end result including all of the different parts of the plant except the root.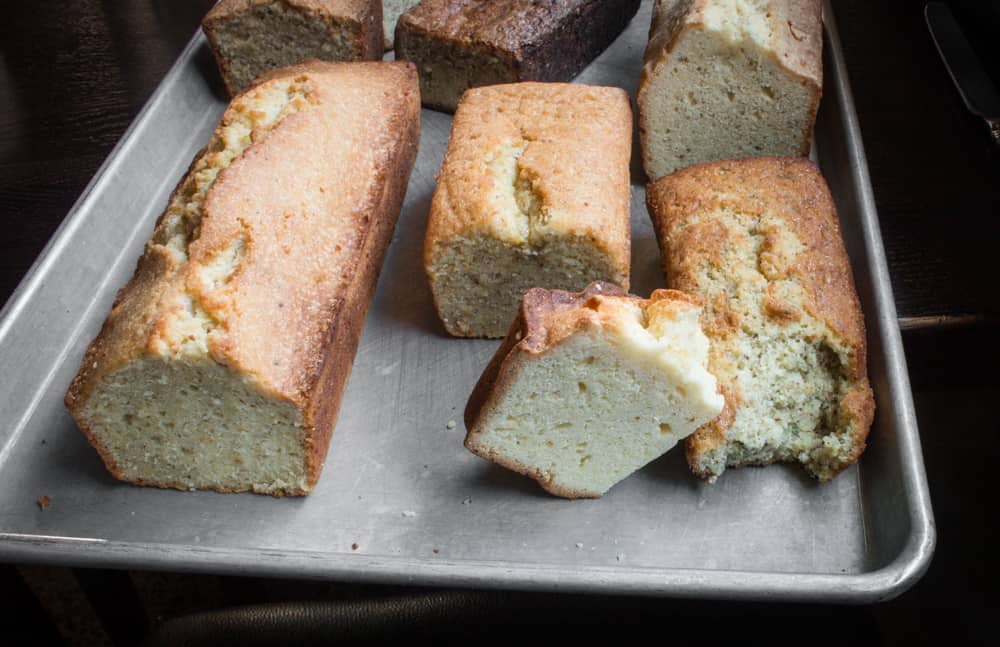 Perfectionist that I am, I was never happy with the result, some had too much angelica, some too little, I agonized over small tweaks to each recipe, adjusting ¼ teaspoon of citrus zest there and there, varying amounts of seeds, etc.
After I came up with a blend of seasonings I liked, I started to play with different types of flour, my end goal being a cake that was dense, but still moist and not crumbly like some pound cakes can end up being. All in all I probably made the cake 10 different ways, but my favorite was one of the first ones that included some hazelnut flour in the batter to give it a nutty edge.
Eventually my working on the angelica cake became sort of a joke around the kitchen, and my line cooks would see me measuring out flour, sugar and eggs, knowing I was trying another batch. I could feel their eyes on me, waiting to ask: "more poundcake chef?" to which I remember replying towards the end of testing: "YES I'M MAKING MORE POUNDCAKE! It began to become a sort of sore spot for me, I was glad to have it be over with.
In the end it was one of my favorite dishes I made throughout the year-a study of a plant I've learned so much from, and a celebration of a forgotten herb.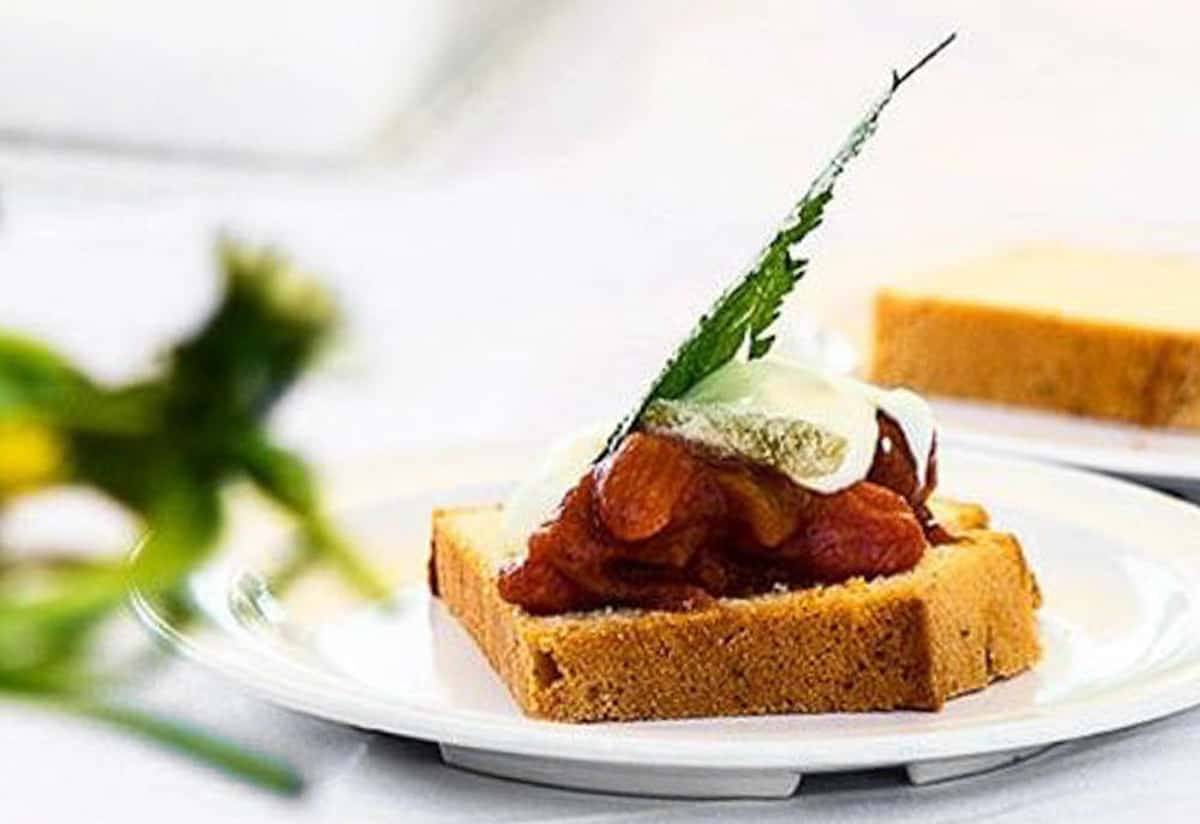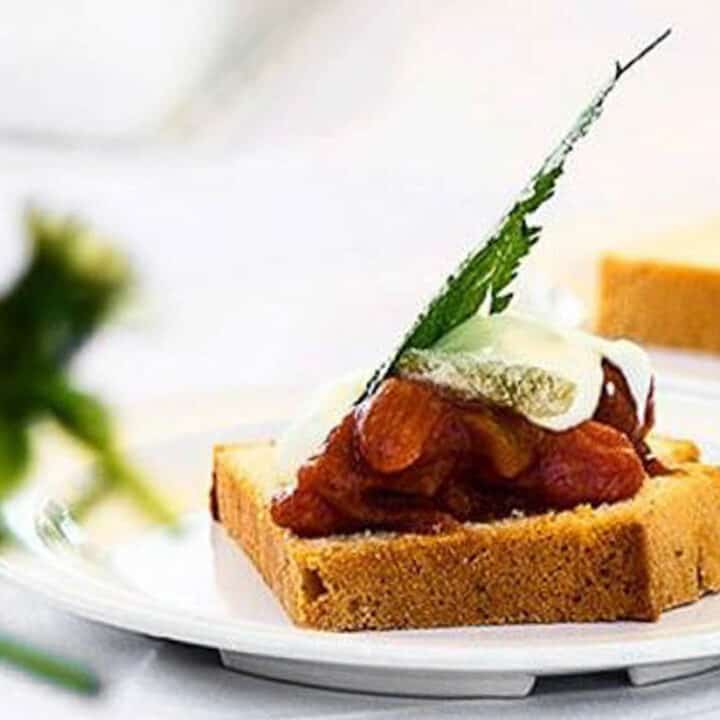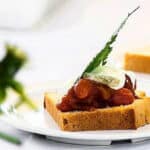 Print Recipe
Angelica Seed Pound Cake
A poundcake flavored with wild angelica seeds
Ingredients
1

cup

almond meal

1

cup

cake flour

sifted

4

eggs plus one yolk

1

teaspoon

baking powder

1

cup

sugar

1

tablespoon

toasted

ground angelica seed

1

teaspoon

vanilla

5

scrapes each: orange and lemon zest

8

ounces

unsalted butter

Pinch

of kosher salt

½

cup

milk
Instructions
Cream the sugar, vanilla, zests and butter in a small stand mixer with the paddle attachment, scraping down the sides as needed to clean the bowl, until the mixture is lightened in color and fluffy, about 5 minutes.

Sift flour and baking powder and mix well with the almond meal, angelica seed, and and salt and mix for another minute until combined.

Continue mixing and add the eggs, one at a time, waiting until each is fully incorporated before adding the next one. Add the milk. Use a spatula to stir in the all purpose flour by hand until just combined.

Spread the filling into a Pullman pan or loaf pan and bake at 300 for roughly one hour or until a cake tester inserted into the middle of the cake comes out clean.
Notes
This can also be made with all cake flour for a more tender result. 
Nutrition
Serving:
3
oz
|
Calories:
486
kcal
|
Carbohydrates:
40
g
|
Protein:
8
g
|
Fat:
34
g
|
Saturated Fat:
16
g
|
Polyunsaturated Fat:
2
g
|
Monounsaturated Fat:
7
g
|
Trans Fat:
1
g
|
Cholesterol:
145
mg
|
Sodium:
114
mg
|
Potassium:
80
mg
|
Fiber:
2
g
|
Sugar:
27
g
|
Vitamin A:
853
IU
|
Calcium:
100
mg
|
Iron:
1
mg
More