A traditional plate of Italian cured meats, with sliced porcini mushrooms and arugula is a great start to a meal.
Years ago when I was working at Pazzaluna, I was on the garde manger station making hot and cold apps, salads, and desserts, as well as curating a daily changing selection of antipasti I came up with.
One of my favorite snacks, and plates to make was the affetati, an Italian platter of cured meats. From my experience, it's Italy's answer to the French assiette without pickled or cooked vegetables. It's basically the original charcuterie platter.
Here I add some fresh sliced porcini mushrooms, which lighten it and compliment the flavor of the meat.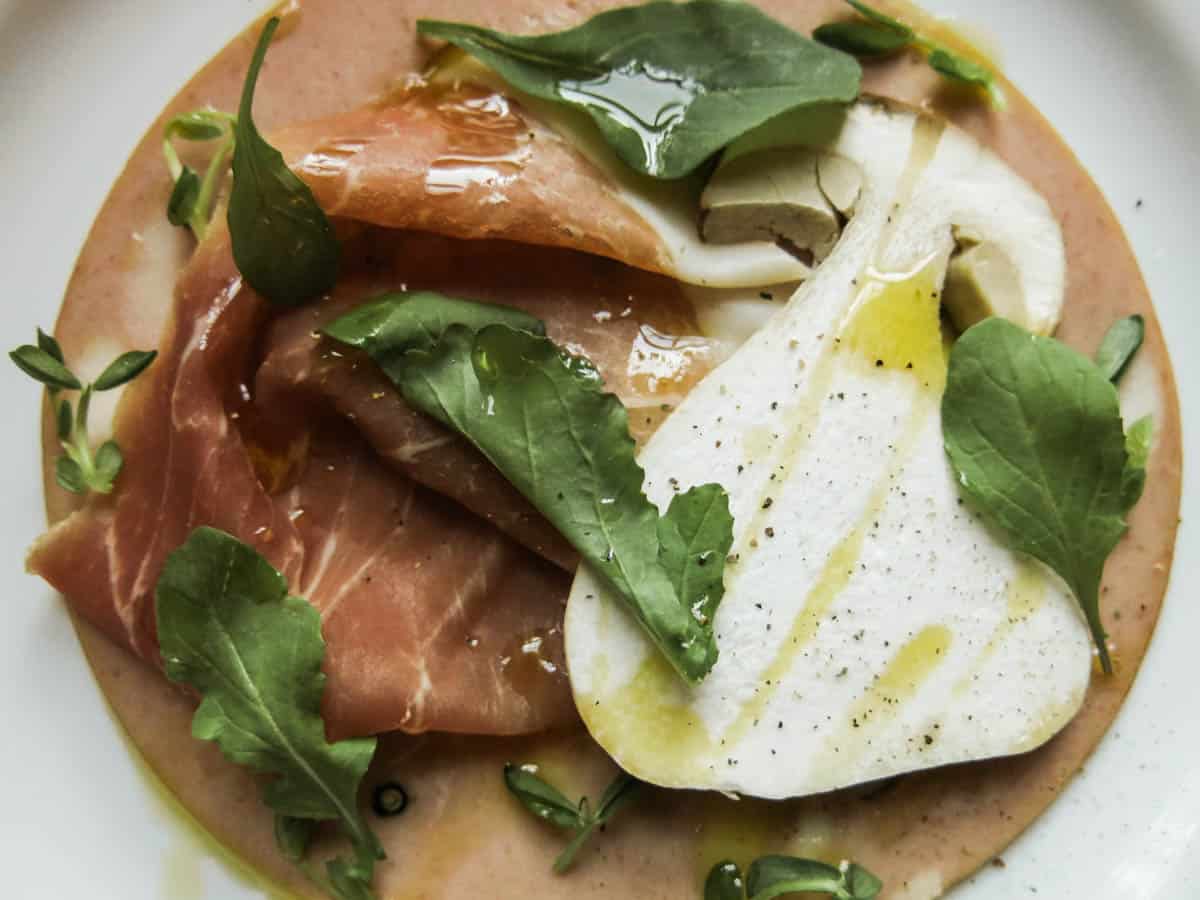 Meats to use
There's a lot of different Italian cured meats you can use. Pick and choose your favorites. Here's a few examples.
Speck
Mortadella
Sliced salami and other fermented sausages
It's not traditional, but you can use my Homemade Venison Biltong recipe to cure cuts from beef and other animals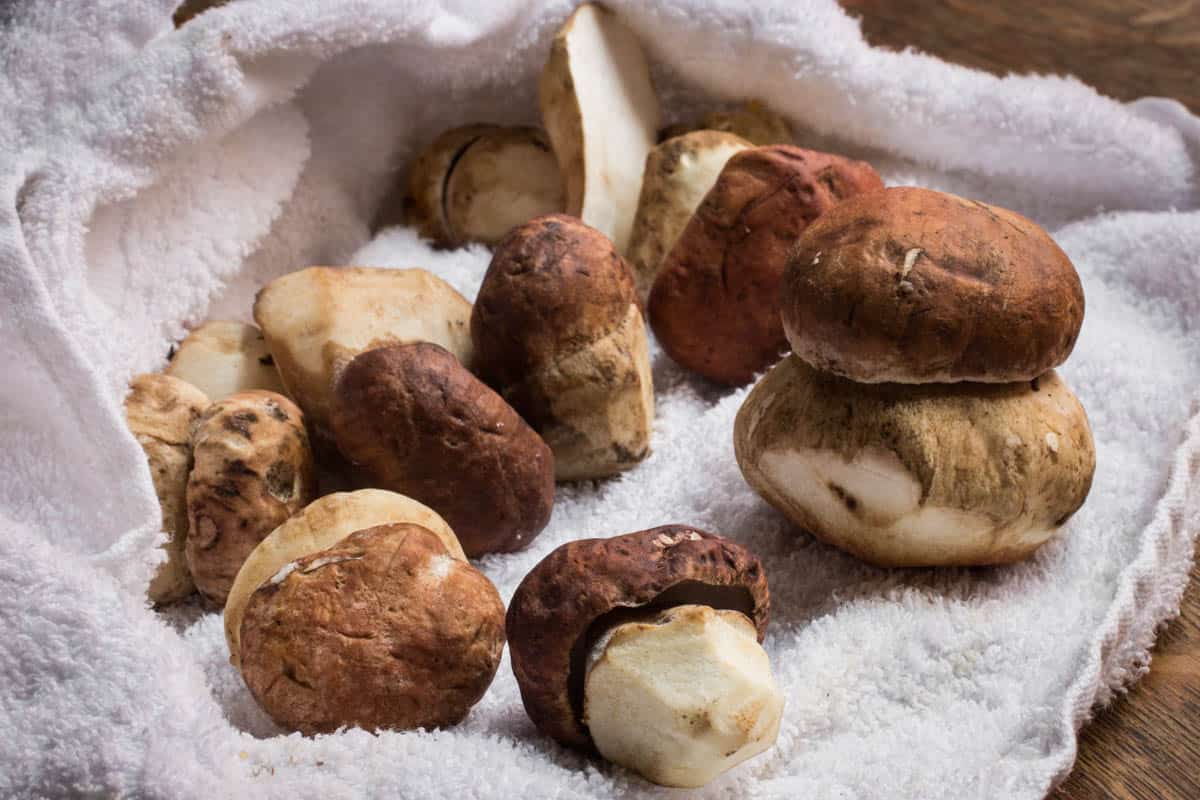 Other garnishes
Fresh arugula or young mustard greens
Shavings of parmesan cheese
A drizzle of extra virgin olive oil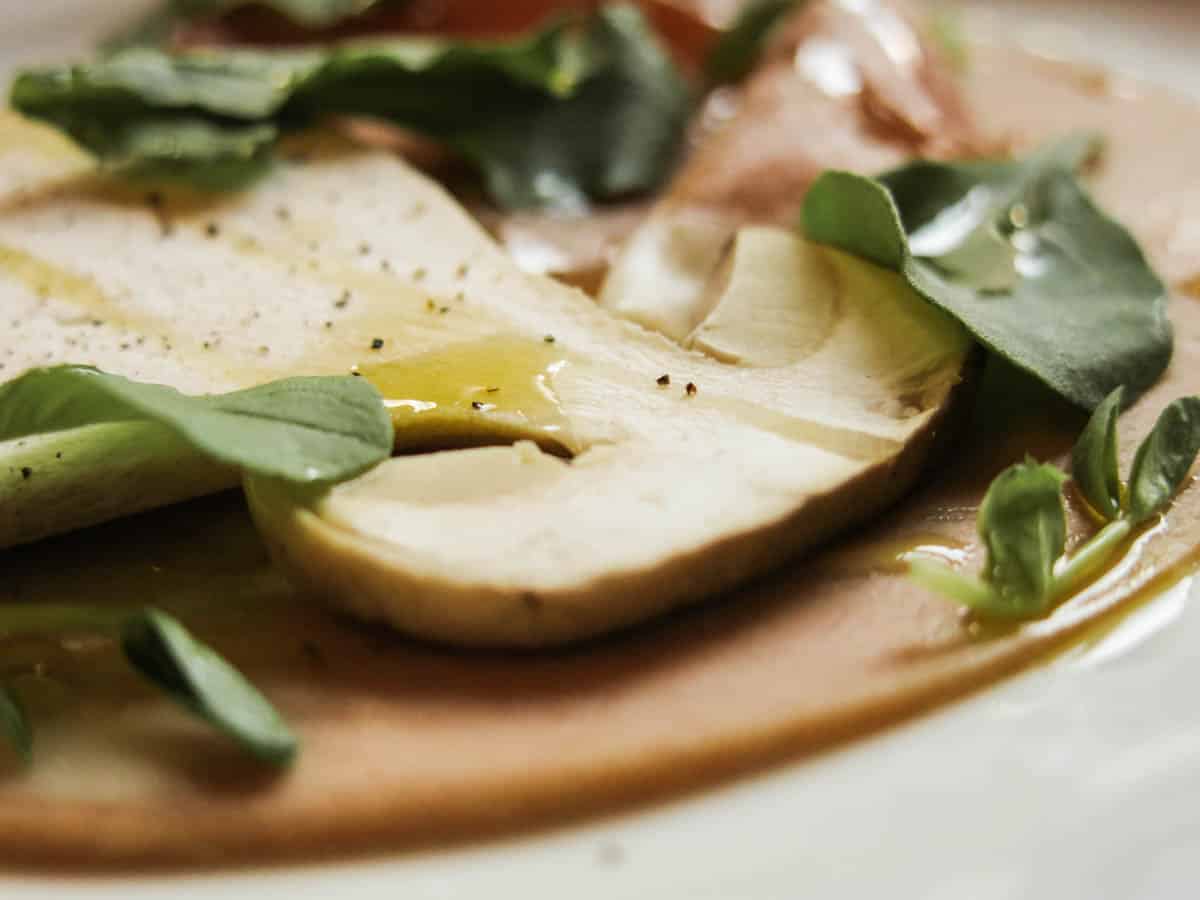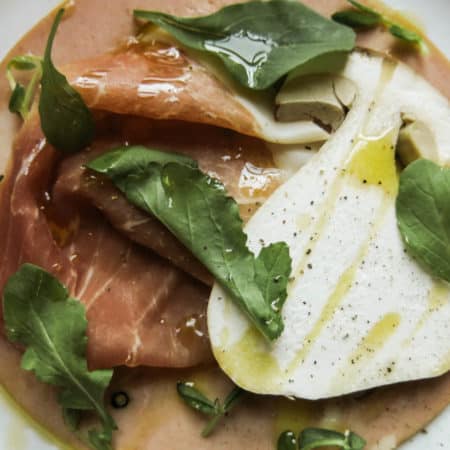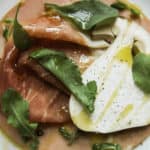 Print Recipe
Porcini Affetati
An Italian dish of cured meats with raw, seasoned porcini mushrooms.
Equipment
Mandoline or very sharp, thin knife
Ingredients
A fresh

perfect porcini, cleaned of any grit and inspected for bugs.

A few slices of nice cured meat

like prosciutto, mortadella, etc.

The best extra virgin olive oil you can find

Fresh arugula or another peppery green

Crunchy salt

like Maldon or Faulk

Freshly ground black pepper
Instructions
Have the butcher or helper at the meat counter shave the cured meats nice and thin. For some optional texture, mortadella can be cut into small cubes.

Arrange a few slices of meat on each plate

Slice the porcini into thin ¼ inch slices, then arrange attractively with the meat.

Scatter some arugula over the top of everything, then drizzle with olive oil, season with fresh ground pepper, and crumble some salt over the top of everything.