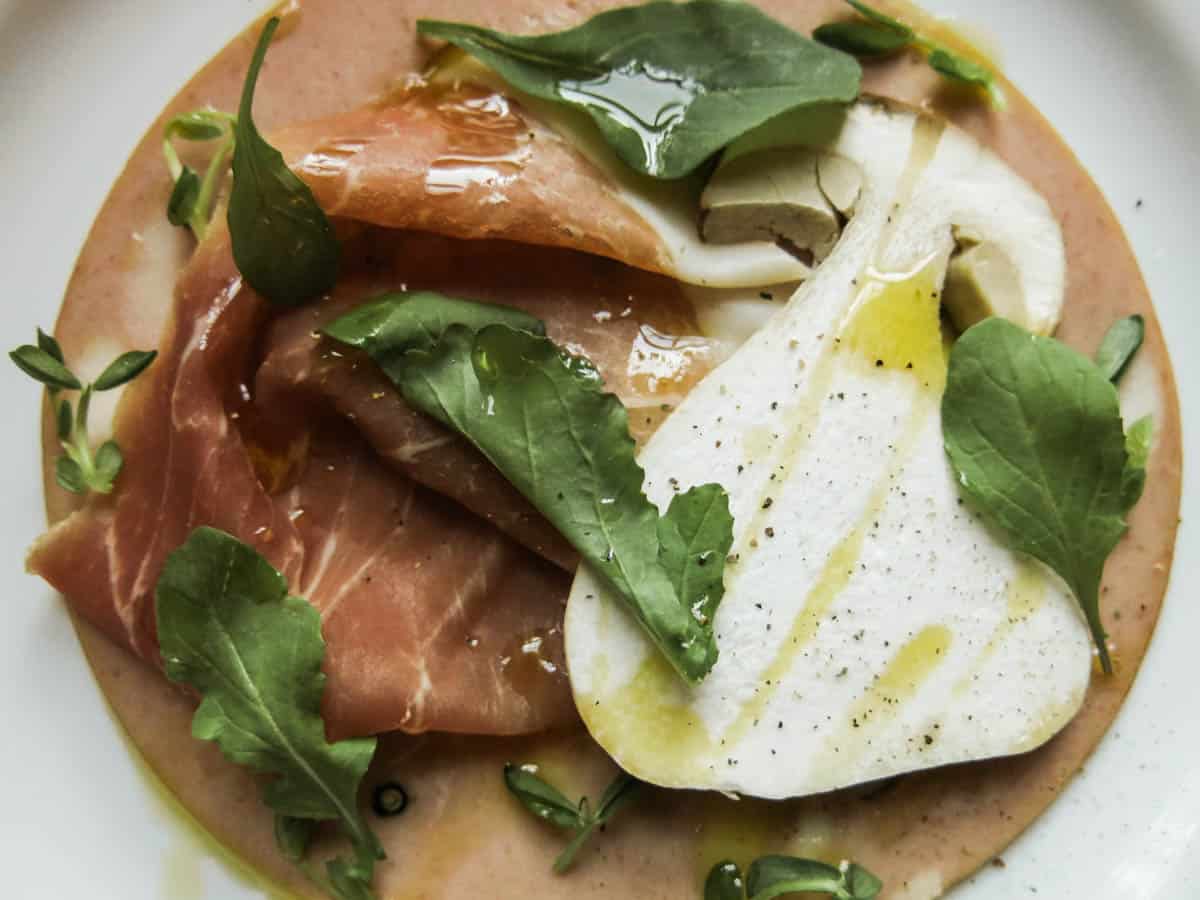 Years ago when I was working at Pazzaluna, I was on the garde manger station making hot and cold apps, salads, and desserts, as well as curating a daily changing selection of antipasti I came up with. One of my favorite snacks, and plates to make was the affetati, an Italian platter of cured meats. From my experience, it's Italy's answer to the French assiette, minus pickled or cooked vegetables, which in the end is just a pile of cured meat, a gluttonous porcine dream.
A few years ago, it was nearly chanterelle season here in Minnesota, and I had just stumbled on the most perfect porcini I'd ever seen, 100% bug free, which if you're a bolete hunter you know is extremely rare, at least in my neck of the woods. When I find porcini like that, you can be sure that I'm going to enjoy at least a few slices raw. In the fridge I had the makings of a modest little affettati platter, and I decided to enjoy a little version all to myself as a post-hunting snack, a nice cold plate of food to contrast the hot, steamy weather porcini hunting typically turns into.
There's just something about a thin slice of perfect, raw porcini drizzled with the best olive oil you can find and sprinkled with some crunchy salt.
I know that a lot of people caution against eating wild mushrooms raw, but there are a select few that have historically been enjoyed raw, especially in Europe, and among those select few, porcini are undeniably the king.
That being said, I don't sit at home and eat piles of raw boletes, typically I only eat porcini or very closely related boletus mushrooms raw, although there are a few exceptions outside of the pored mushroom family. As far as other pored mushrooms go, the three other types of pored mushrooms within the boletus family, Leccinum, Tylopilus and Suillus are not fit for eating raw, in my experience.
I really save eating a few slices of raw porcini for the rare times when I find the most perfect buttons, rock-hard little nuggets without any little holes or visitors.
The next time you're out hunting porcini/king boletes and find a perfect little specimen or two, you might enjoy trying them raw like this with a few slices of nice cured meat and some spicy arugula or wild mustard greens, drizzled with a little really good olive oil. It's a little slice of purity to celebrate catching some of the first elusive buttons.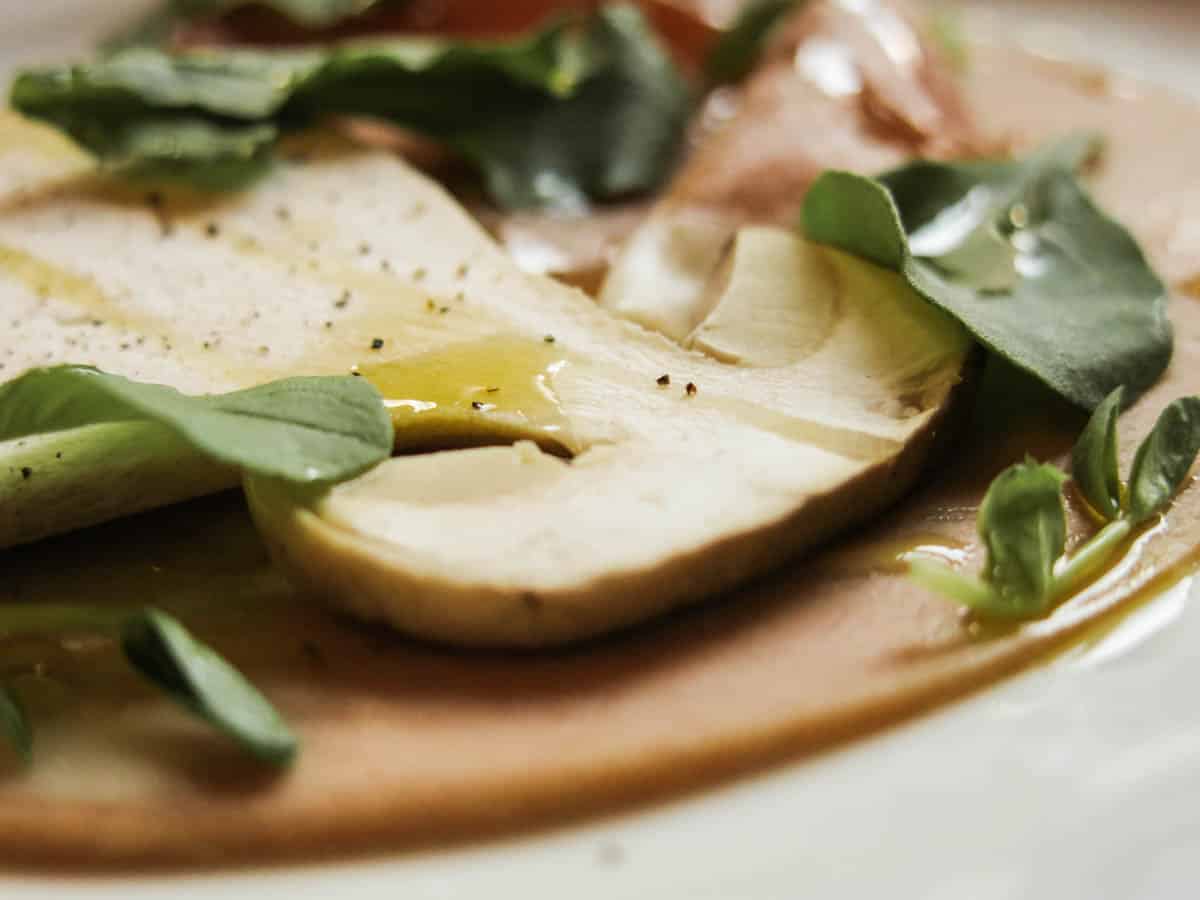 Print Recipe

Porcini Affetati

An Italian dish of cured meats with raw, seasoned porcini mushrooms.

Equipment

Mandoline or very sharp, thin knife

Ingredients

A fresh

perfect porcini, cleaned of any grit and inspected for bugs.

A few slices of nice cured meat

like prosciutto, mortadella, etc.

The best extra virgin olive oil you can find

Fresh arugula or another peppery green

Crunchy salt

like Maldon or Faulk

Freshly ground black pepper

Instructions

Have the butcher or helper at the meat counter shave the cured meats nice and thin. For some optional texture, mortadella can be cut into small cubes.

Arrange a few slices of meat on each plate

Slice the porcini into thin ¼ inch slices, then arrange attractively with the meat.

Scatter some arugula over the top of everything, then drizzle with olive oil, season with fresh ground pepper, and crumble some salt over the top of everything.