Garum. Ever since I read Apicius I wanted to make, or just taste it. Maybe it was being a teenager (read as large child) fascinated with food other people always thought was weird that drew me to it, maybe the desire to eat the unknown, the old, the historic, I don't know.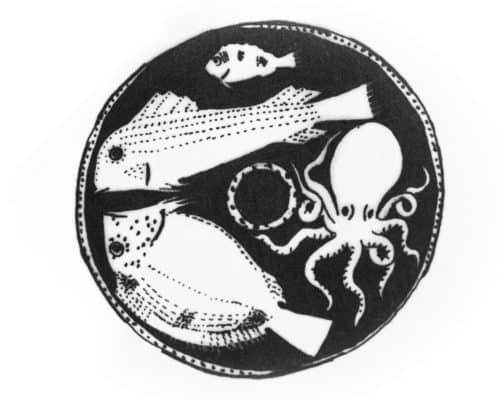 What is it? Garum was the Roman fish sauce made from salting fish and leaving it to putrify age in the sun. Technically the process is autolysis (using compounds in intestines to break down meat, kind of) and not as much fermentation, but there isn't room for that today. Just know that garum was, in a sense, the seasoning of the ancients, for everything.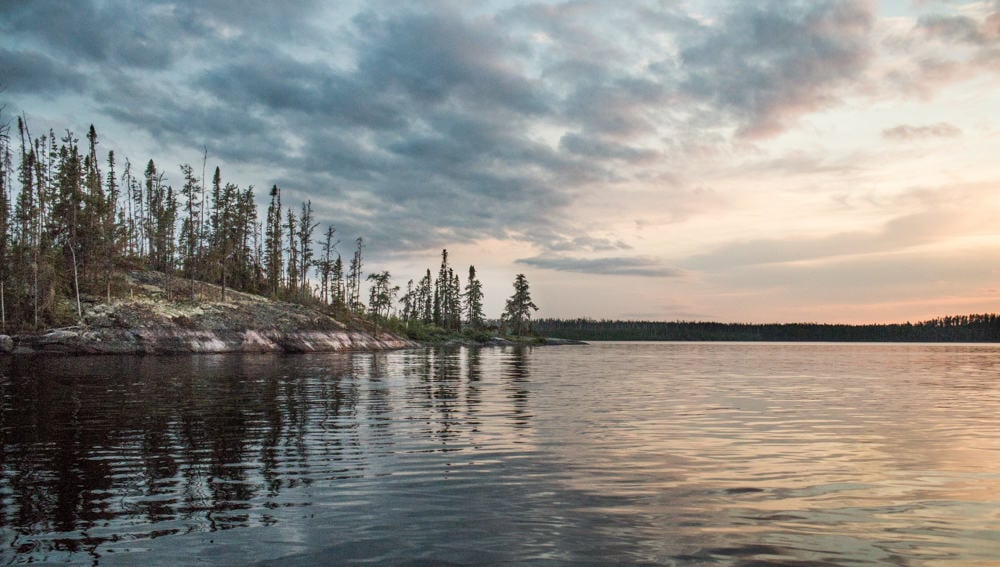 Depending on your taste that might sound repulsive, or like no big deal, since fish sauce that's on just about evey store shelf somewhere is essentially the same thing: a salted sauce extracted from fish for cooking. Worchesterchire used in American cuisine is a modern day descendant. Don't believe me? Google or read the ingredients of a bottle and look for the word anchovy.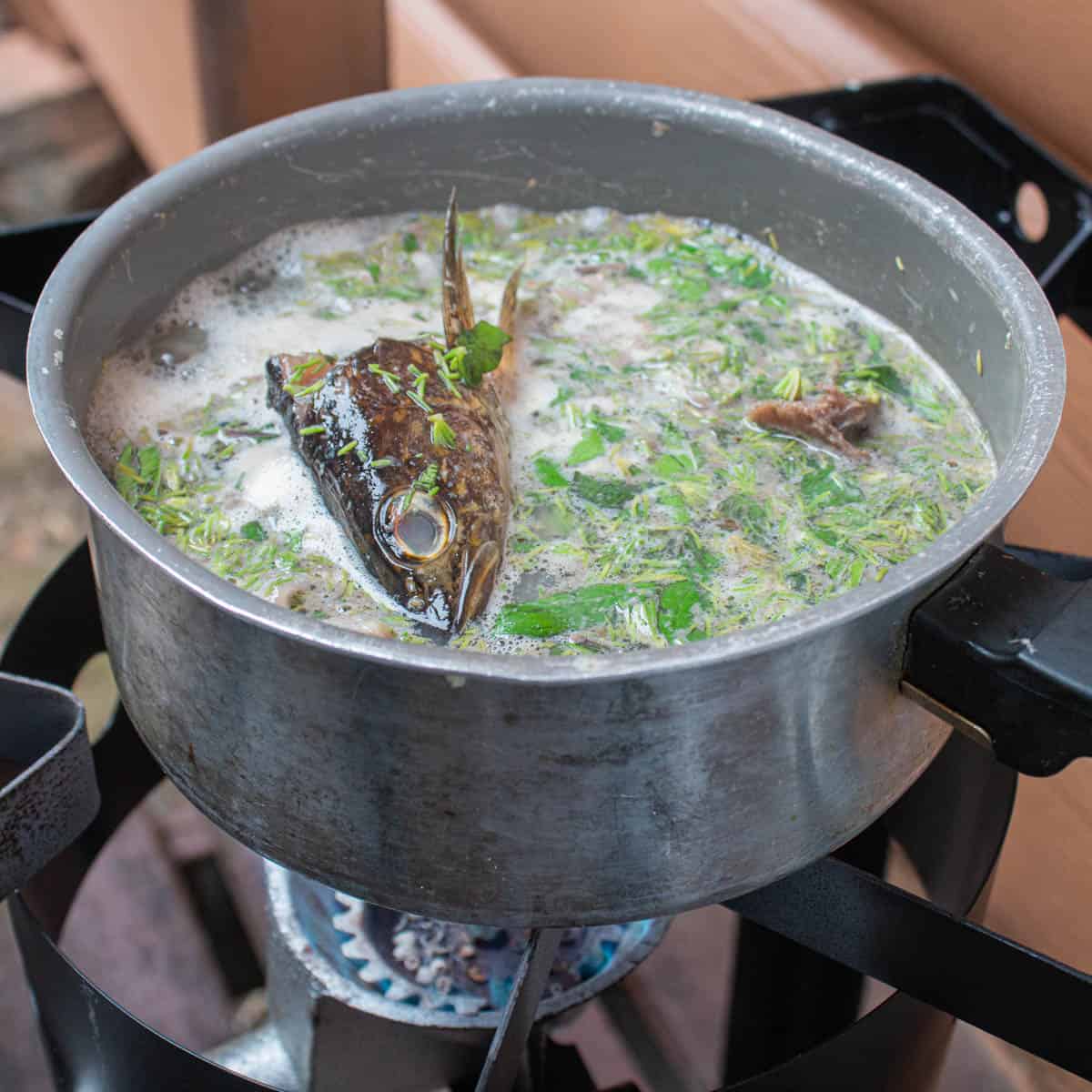 Historical versions
In Geoponica, a literal Byzantine book on ancient agriculture four types of garum are mentioned. Traditional Garum/liquamen was simply salted small, whole fish left to mature in a vessel in the sun for months until the dust settles. After the sauce was ready, the garum was pressed out.
The leftover salted scraps were alec, a less expensive by-product. Another method combined flour, salt and fish, and an overnight stay in a clay pot before aging. A quick garum was made by fish and cooking in a brine salty enough that an egg floats in it. Haimation or black garum was more expensive-only the innards of large fish were used, including the gills.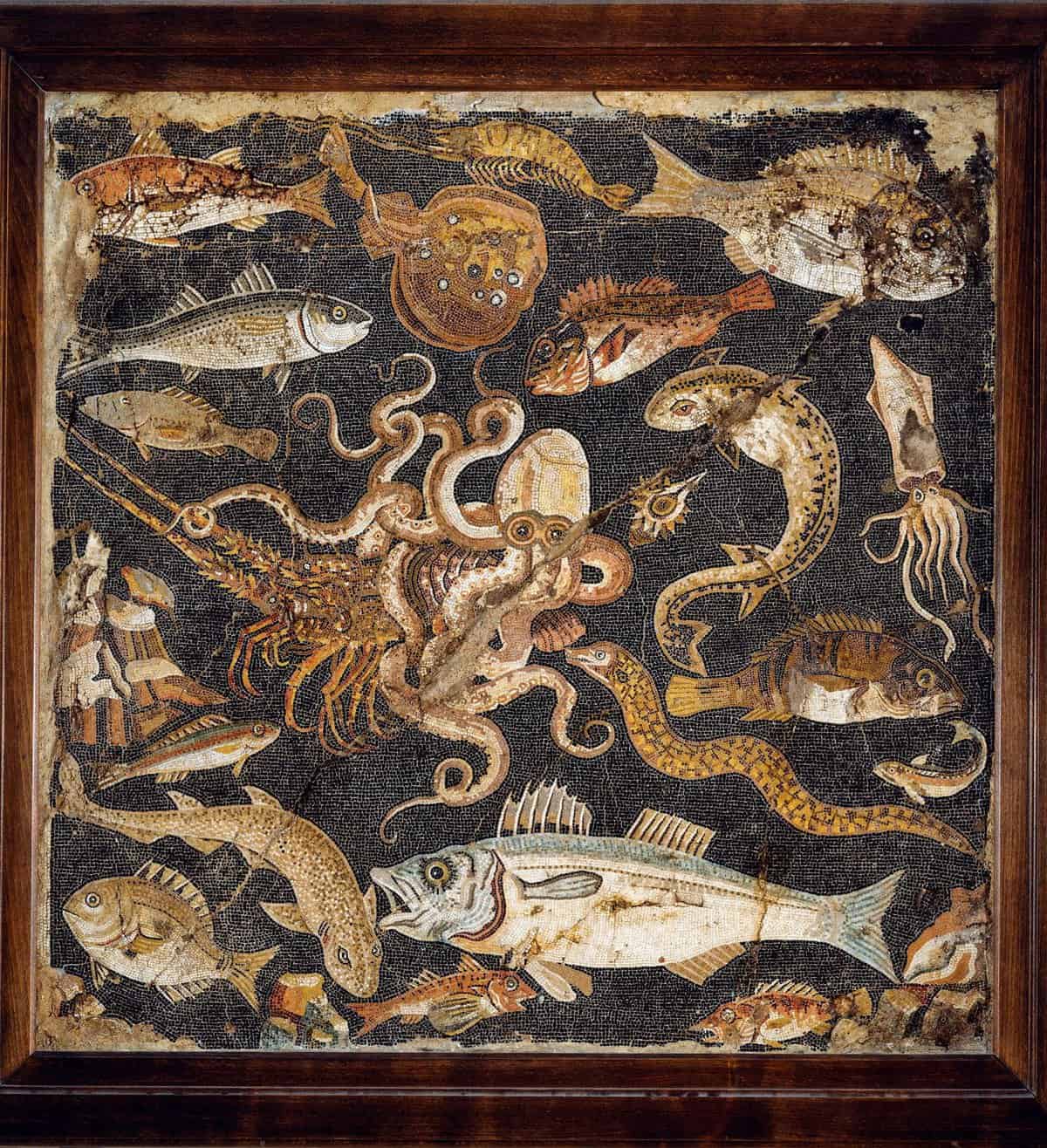 There were other garums too. In Spain a combo of creatures was used: shrimp, sea anemone, urchin, mullet, tuna etc. The most Roman of them all though, was described by Pliny the Elder in Naturis Historia: sociorum.
The most prized garum: sociorum
Sociorum was made by drowning live fish in garum, then proceeding per usual. Apparently it was so spendy that it could cost roughly 15 times the same volume of a popular wine in it's day (Falernian wine). A little macabre, but not surprising when you consider that after the Roman's conquest of Egypt, they learned the art of foie gras and forcefeeding (Egyptians were masters of waterfowl) which they applied to just about every animal they could find, including cows and pigs. Could you imagine how big a fattened beef foie/liver would be?!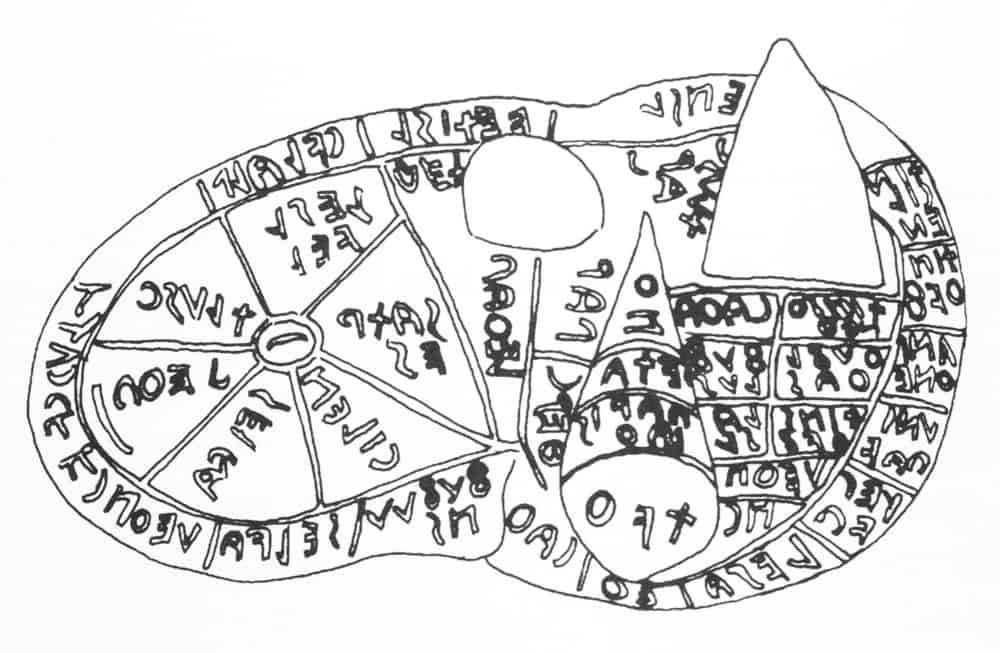 All of my Roman fish sauce studies came back when Dad invited me to a fly-in fishing trip this past summer in Canada. I've never had much time to go hunting or fishing, typically I just cook stuff other people gather, so I was pumped. I could see it: clear blue skies, seas of pine trees, crystal cold water and (and Kokanee), and me, the suprisingly skilled angler with innate talent catching perfect walleye with nearly every cast and cooking shore lunch until I grew gills.
Dad's best walleye. My walleye are still in the lake. Reality is cruel. I found out I'm a horrible fisherman, and I was only innately talented at catching rocks, drinking Budwieser and cursing.
Thankfully we were a party of four, and two of the guys were aquatic apex predators. Falling into line, I designated myself camp chef and got as creative as I could with the spartan pantry (that's being generous) the outfitters provided.
I will say I made some magic from every green vegetable in canned form I could stomach, unnamed wonderbread, 2 tomatoes, hot dogs, bacon and that kinda stuff. Iceberg lettuce salad with tomatoes, canned peaches and wild peppermint was an inspiration, under the circumstances.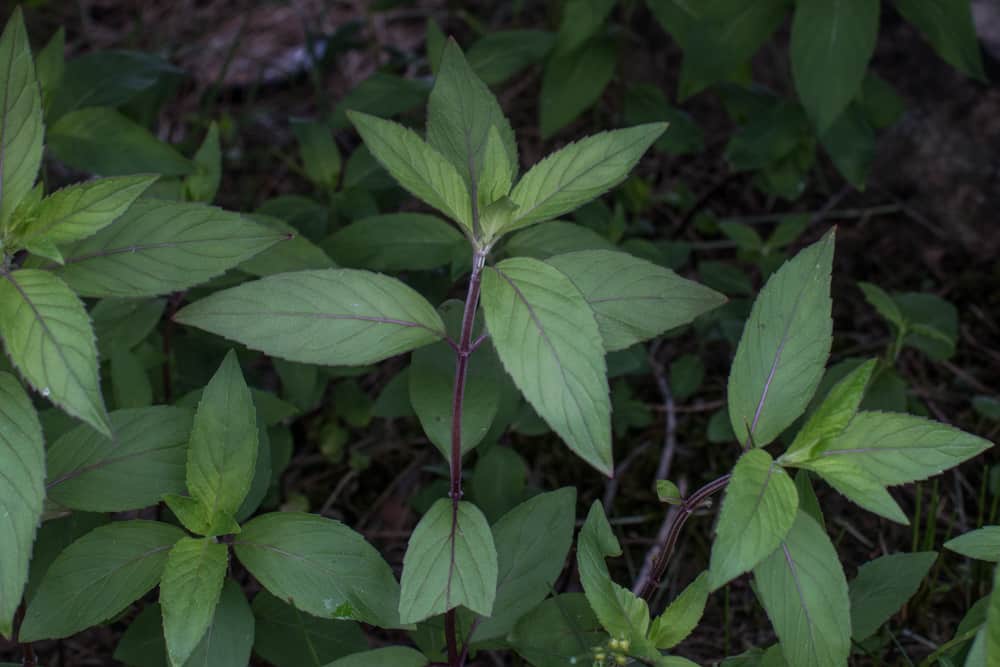 As for the garum, chopping up whole fish I caught myself wasn't going to happen, so I took a couple trips down to the cleaning shack while the apex predators cleaned their haul. I walked in nonchalantly wearing gloves and holding a kitchen shears, bending down into buckets, snipping off every fish intestine and pair of gills I could with the goal of not attracting attention.
I got out the kitchen scale and plastic kitchen cambros I brought for the project, weighed out a 1:6 ratio of salt to fish, and put the salty gut-filled-plastic tub under the work bench to age for as long as the trip would allow.
As I measured and weighed I could feel eyes on me, and I quickly got asked what I was up to. Let me tell you, the looks on their faces when I explained that I was salting fish entrails and leaving them outside so the juice could come out for me to cook with was a priceless, mix of confusion and veiled revulsion.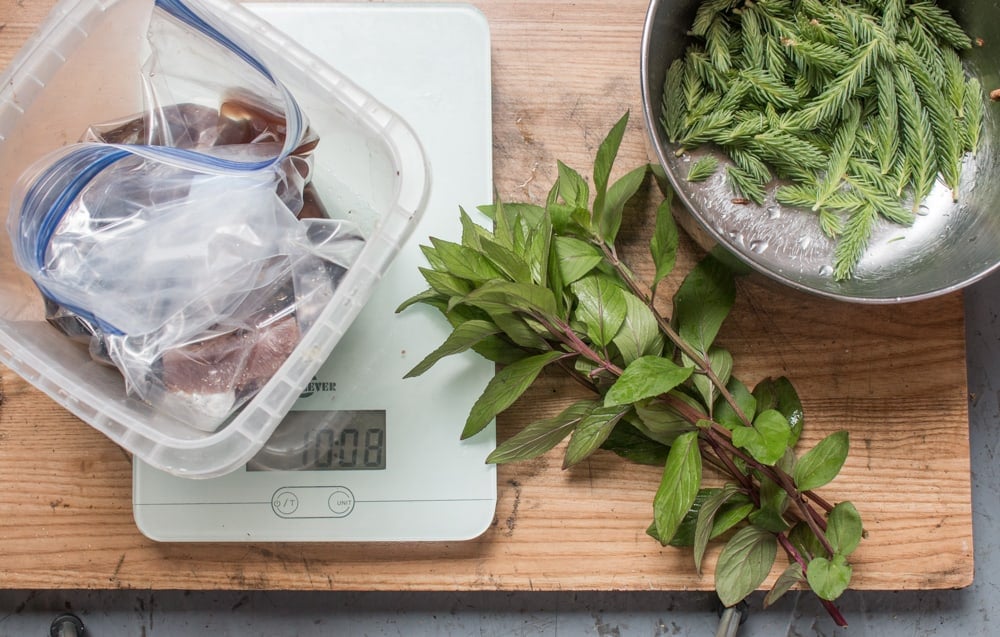 I wanted more than anything to be able to let my fish guts age in peace, but I worried about traveling across the border with the stuff raw, so instead of haimation garum, I was going to have to settle for the Busch-League garum, the cooked and strained version. "It'll still be garum I thought, It'll be fine."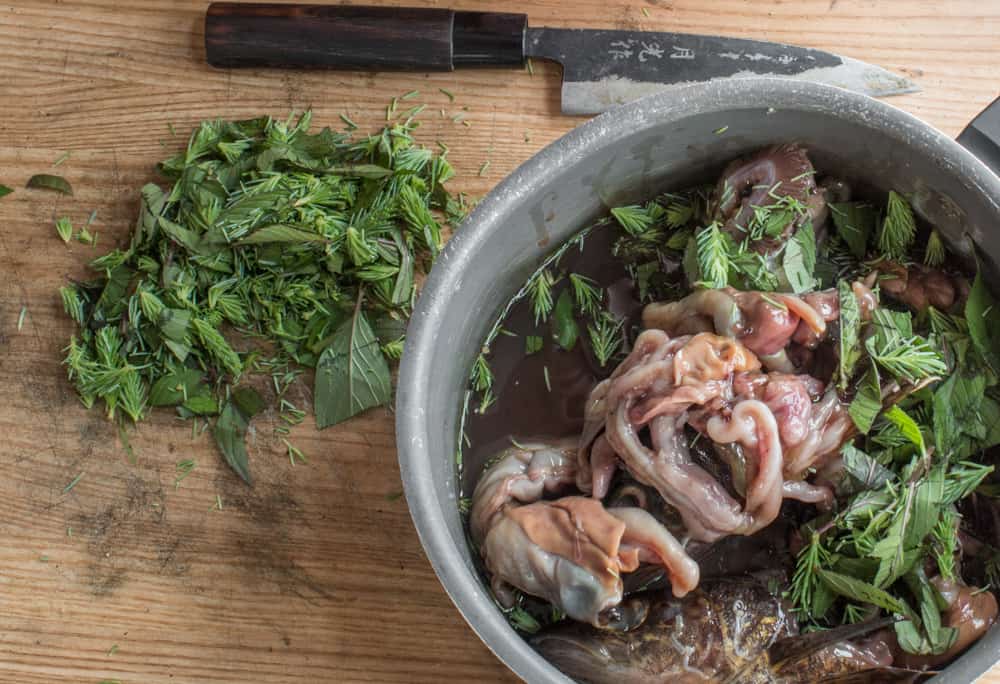 The next day I added some herbs I found around the island we were camped on-spruce tips and a really aromatic peppermint, as some of the garum recipes say to add herbs, wine, etc while aging.
I waited until everyone was gone fishing for the afternoon so I could cook my fish guts in peace, fired up the camp stove, simmered my business and strained it through a fresh, wet paper towel. Afterword I stuck it in a water bottle with a tight fitting lid I could smuggle on the cesna and over the border.
There was a problem though: my garum wasn't pretty. What I had didn't look like fish sauce, or the actual garum I'd purchased a couple times to cook with. My garum was cloudy, off-beige, and no matter how many times I strained it, kept getting fishy protein clouds swimming around in it.
The problem was in applying heat and speeding the mixture up. Good things take time, and the caramel color of a true garum can't be achieved quickly. Heat denatures things, just as cooked meat turns from purple, to red, pink and brown.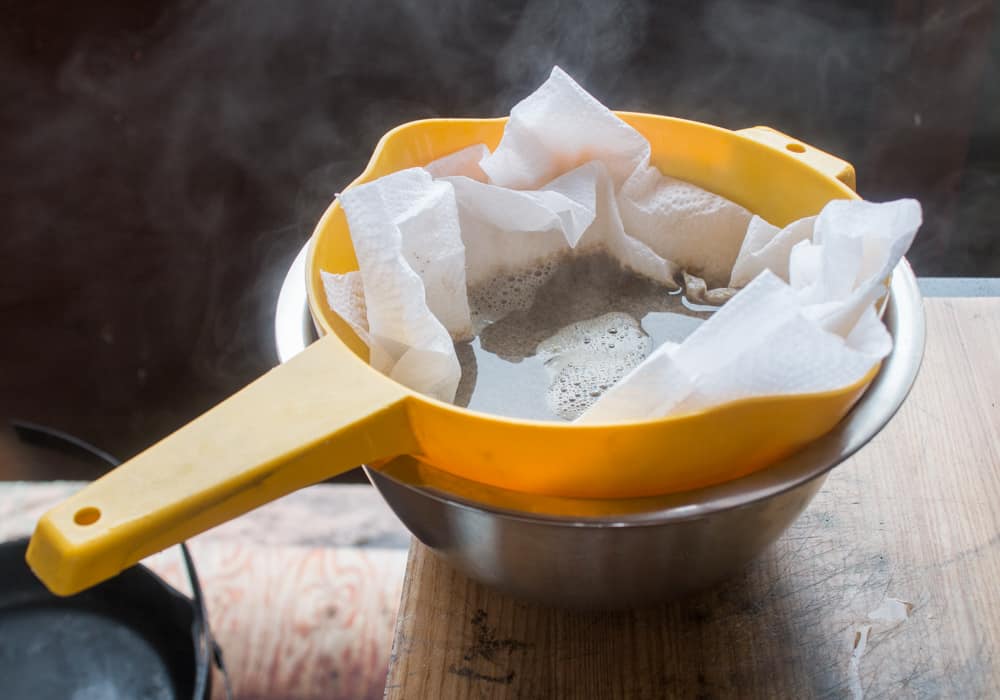 The flavor is naturallly different, you can tell it was made from fresh-water fish. The garum I made wasn't bad per se, it just wasn't what I dreamed of, and in hindsight, I should've seen it coming.
What you season it with, just like a good brick cheese or limburger, won't have the overtones that might turn some people off that are present in the raw product, rather just adds depth and umami you can't quite place.
Colatura=Modern Day Italian Garum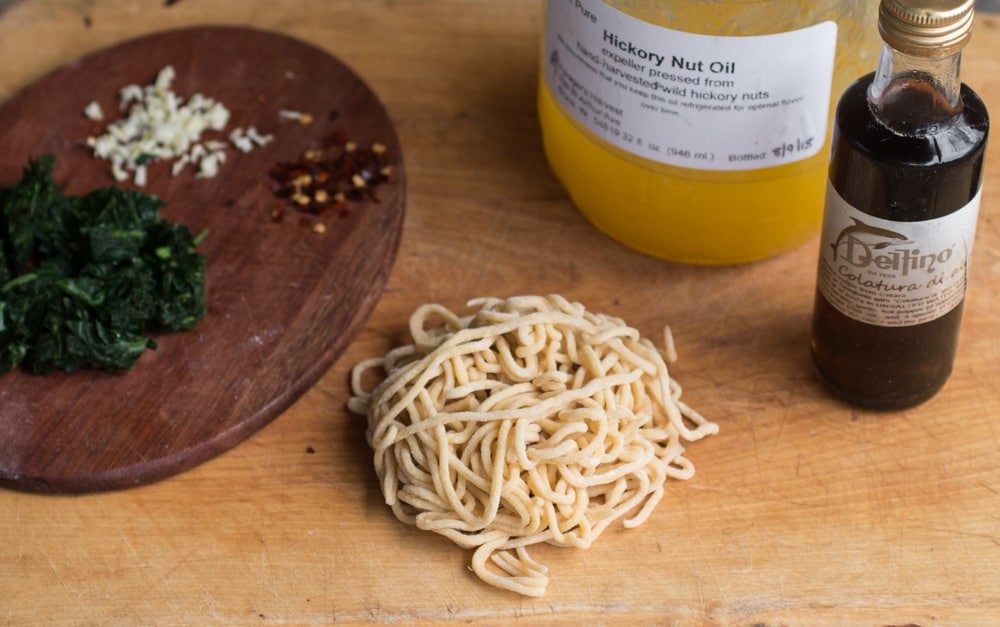 The good thing, is that if you'd like to try garum, or just window shop, you can. I started seeing purveyors selling something called colatura di alici a few years back and mentioning it was like garum, and it is.
Apparently the recipes and texts for garum production were lost in the Dark Ages (like so many things) and then rediscovered in the Middle Ages by monks on the Amalfi Coast who began to make it again. Just look up colatura di alici, and be prepared to spend.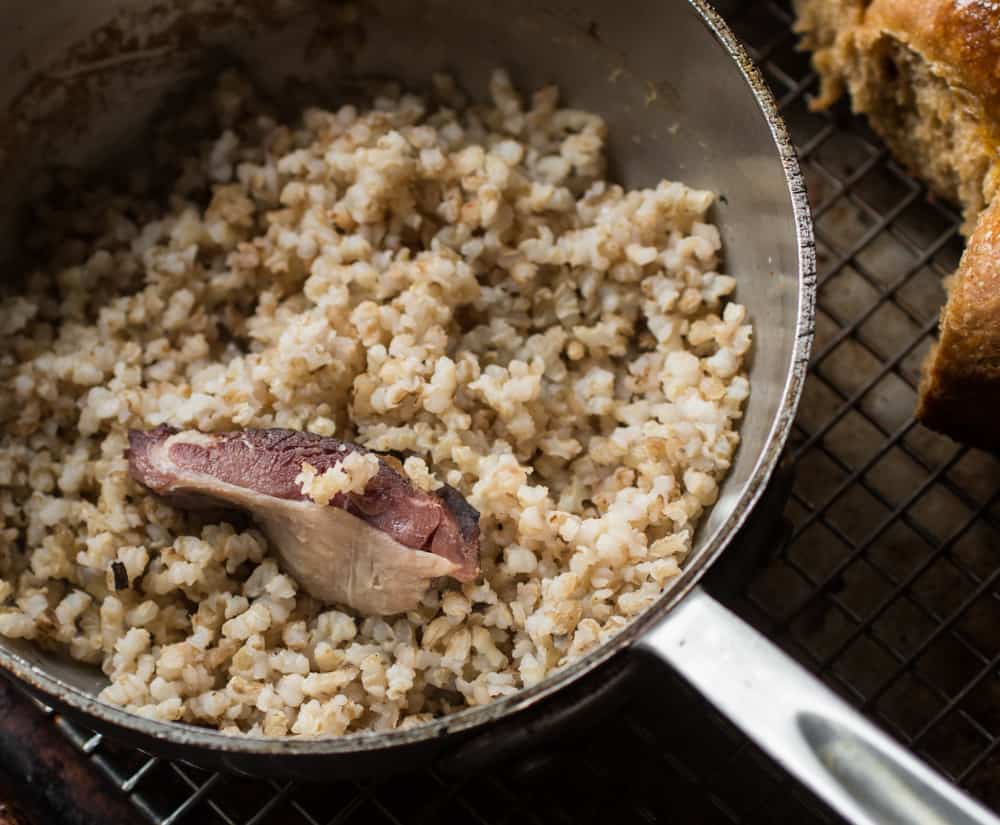 No matter how you feel about fish, cooking with offal, or anything else in here, taste garum drizzled on fresh cucumbers with lemon, or tossed with spaghetti, garlic and oil and you would never know what it was, but you'll get the mouthfilling umami, glutamates and unearthly compounds that make things taste good, but that you can't quite place. It's an edible conversation piece, a unicorn, something to search for, and a way to have your history and eat it too.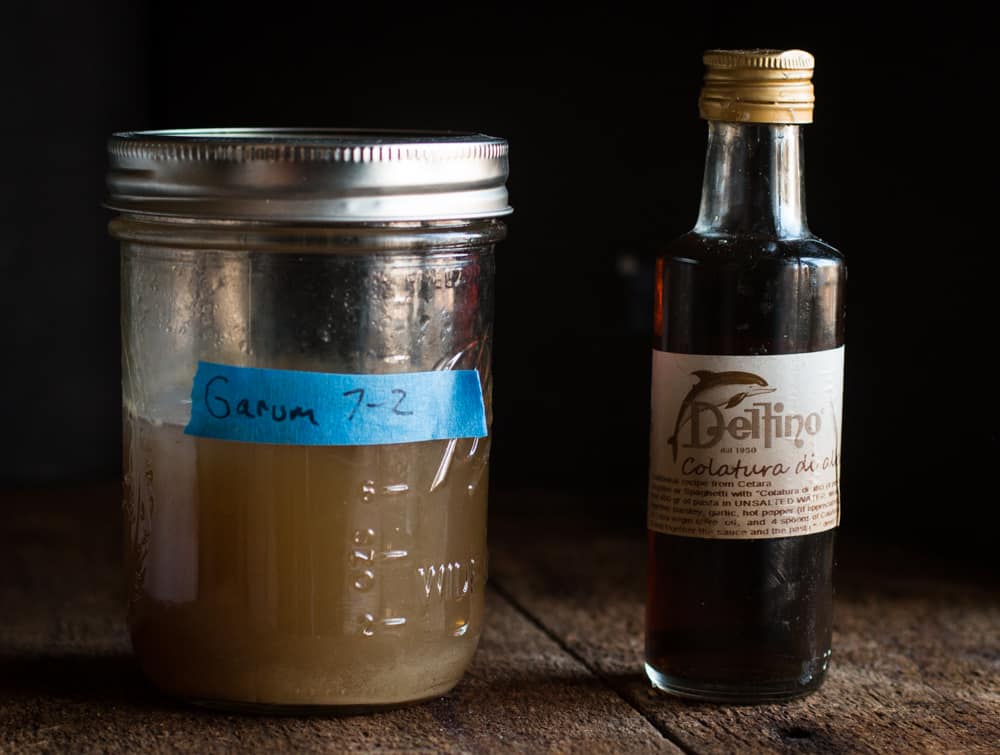 Delfino brand colatura d'alici is a trusty brand a number of local exotic purveyors I know carry. 
Further Reading on Garum and Roman Cookery
Last week a new book was published outlining how to make new-styled garums out of everything from beef to shrimp with rose petals! It is not a book for beginners of fermenting anything-it's some of the most advanced culinary wizardry I've seen.
But, the methods are doable with some research, and you can cut the time it takes to make garum down from 6 months to 9 weeks apparently. My first batch of lamb tongue garum inoculated with koji rice is fermenting right now. I'll keep you posted.
The Noma Guide to Fermentation 
Naturis Historia  (More on the ancient world than food specifically)
Geoponika  (A history of ancient agriculture)