Last fall I was driving home from a video shoot with my photographer friend Chris Bohnhoff. On the way back to the cities I stopped in a town to get some gas and a cup of coffee. While drinking my coffee on a bench, I noticed a sign and a bunch of dirt filled boxes in a ratty looking lawn across the street, it said: lily and flower bulbs, free. Although I wasn't able to inspect the plants as a whole, these should be Lilium bulbs, different from day lilies, which have a different shaped tuber underneath the plant.
I went up to inspect the boxes of dirt- they were still wet and fresh. By the looks of the "aux natural" lawn too, I could tell they didn't spray with chemicals to keep the weeds at bay. It was too perfect to resist, so I packed up the boxes of earth in my trunk and made off. It took an hour or so to clean them all, but they made great additions to salads, and were especially good in a salmon recipe I created to honor them.
I've been asking purveyors to dig up their lily bulbs for me for a number of years now and they always refuse. I like eating daylily flowers and buds, but they give me horrible indigestion if I eat too many. These lily bulbs, although different from common day lily bulbs, have never given me a problem.
As far as flavor goes these things are great. They have a natural sweetness that intensifies as you cook them. They stand up better than you'd expect to a decent saute too, with the end result reminiscent of water chestnuts, albeit more sweet.
You can toss them raw into salads and such if you want, but they can be a little starchy raw-I would recommend cooking them briefly or marinating them first. Here's one of my favorite ways I enjoyed them-quickly cooked and preserved by pouring boiling flavored lard over them, a sort of quick confit.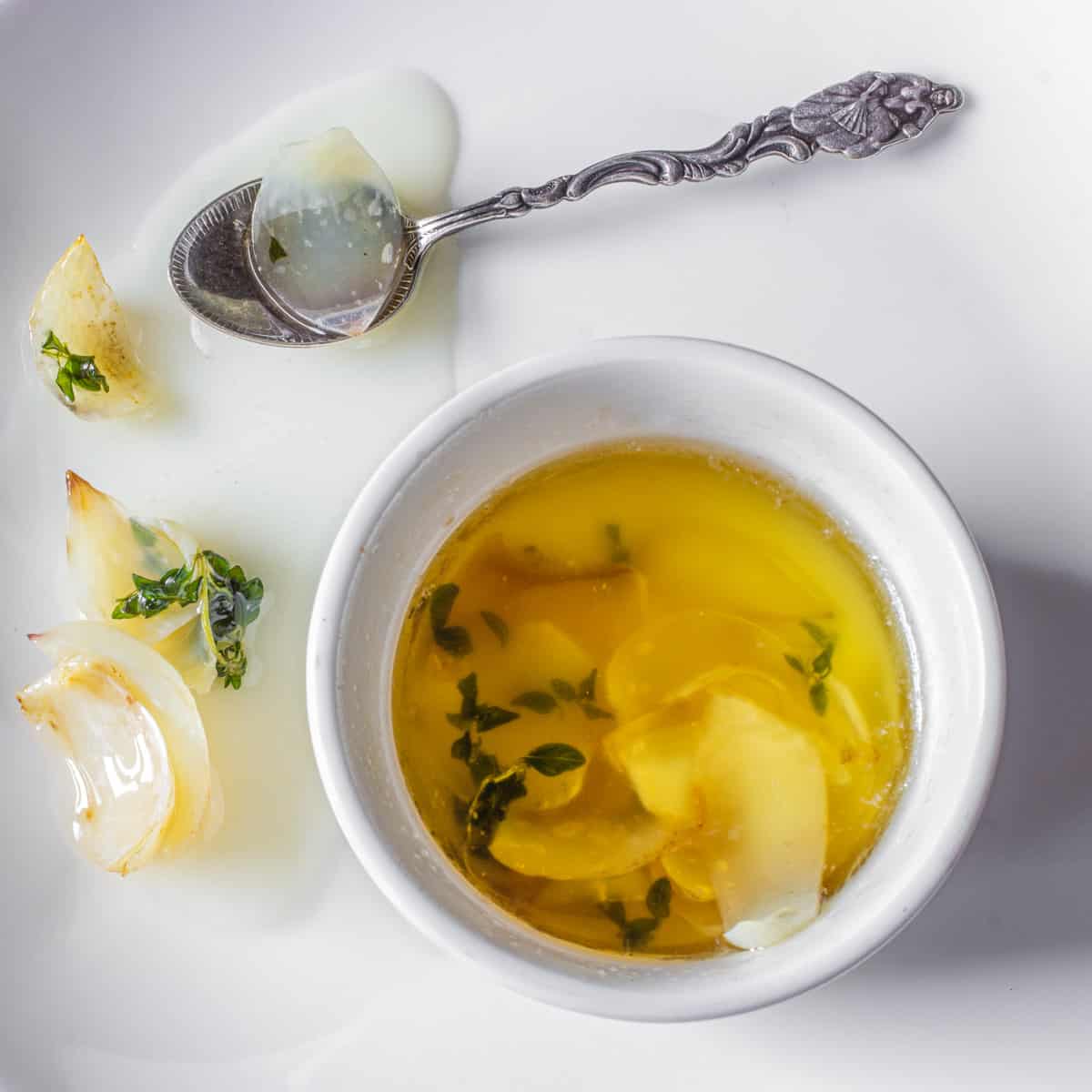 Lily Bulb Confit
A super easy method, I don't even need to list proportions here. You'll be amazed at how sweet they turn after they're done. After being preserved in the herb infused fat, these would be great warmed up and put on a plate alongside a duck breast or a piece of fish.

Ingredients
A couple handfuls of lily bulbs, picked into individual petals, washed and cleaned
Animal lard, as needed to cover to bulbs
A clove or two of garlic
A few sprigs of fresh thyme
A bay leaf
Kosher salt, a pinch of two
Method
Bring the garlic and herbs to a simmer in the fat and keep hot off the heat. Season the bulbs to taste with salt, then place in a container, like a mason jar or a ceramic crock. Pour the fat over the bulb petals to cover, then refrigerate until needed. The bulbs will taste the best after a few days of aging in the fat, but they will keep for months or longer as long as the fat completely covers them and there is no exposed pieces of herbs or bulb.