Pigeon breasts layered with bacon on a skewer, grilled and served with a sweet and sour cherry sauce is a dish I made to show off wild game birds for my friend Daniel Vitalis's TV show Wild Fed.
It's a nice variation if you're used to simply pan frying or stir-frying your birds.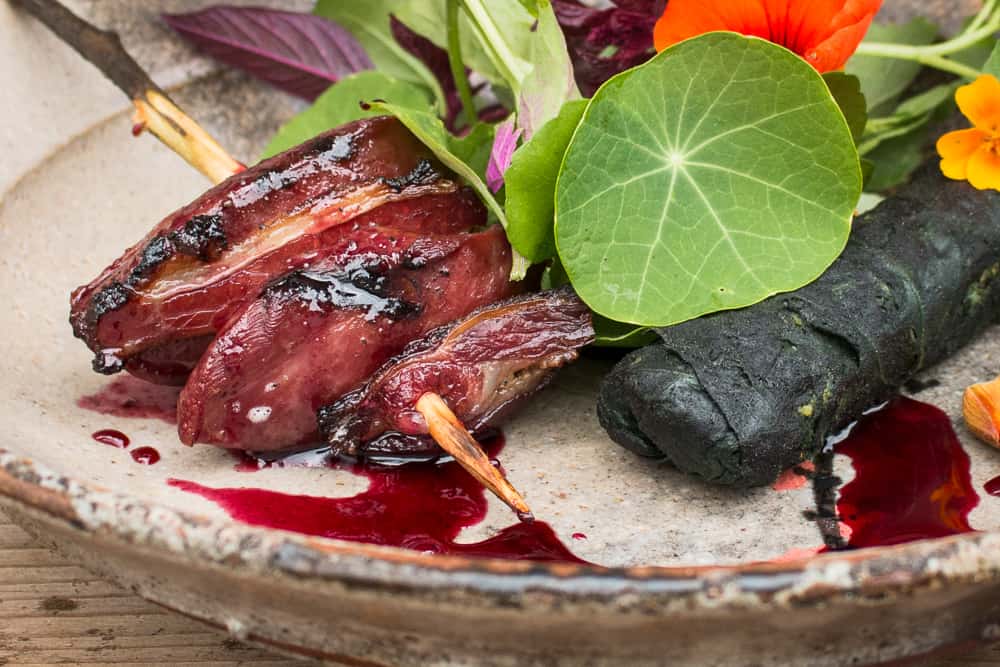 In America we do not like pigeons. We hate pigeons. In fact, we dislike the birds so much that we literally wiped our Native American pigeon (passenger pigeon) from the face of the earth. We made them extinct, shot for sport, like the buffalo.
When I see pigeons, I see beautiful, delicious birds with romantic names like squab, palombe, and paloma. I see shiny iridescent feathers, and fast-flying, organized flocks with acrobatic talent.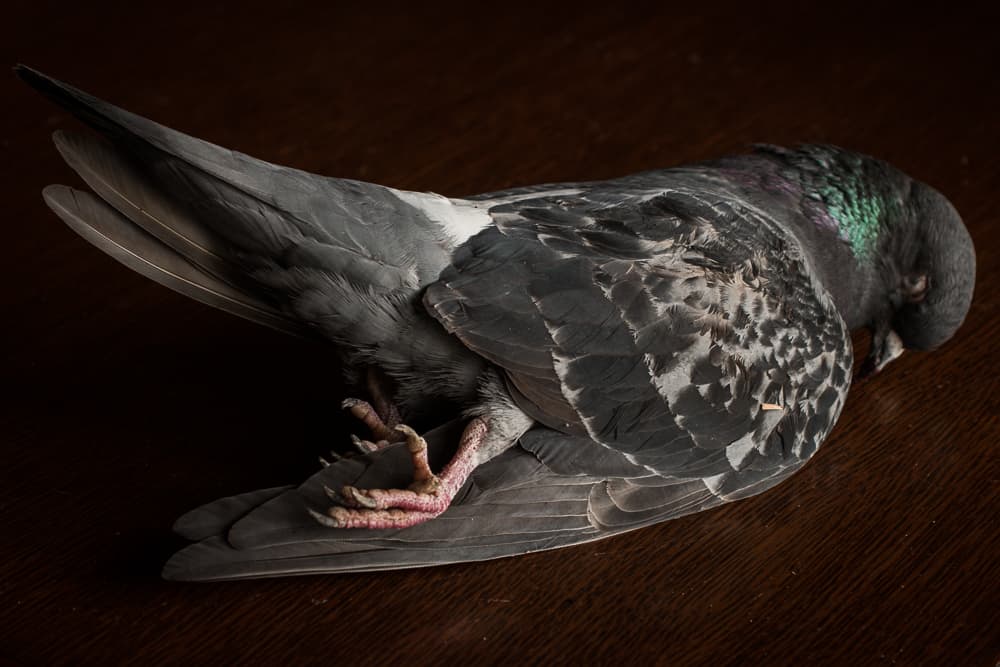 Humans have raised pigeons for meat for thousands of years, taking advantage of the fact they mate for life, and as such, will keep breeding and breeding, making more and more meat, as long as they have a reliable home in a nest or dovecote.
The meat isn't just good either, it's excellent. I used to sell a single pigeon breast with a 2oz piece of pork belly for 32$, as the protein component of an entrée, because the price, and sourcing of squab (young pigeon) is so high. Make no mistake about it, pigeon is a luxury meat. For example, Scottish wood pigeon is sold in high end restaurants in Europe.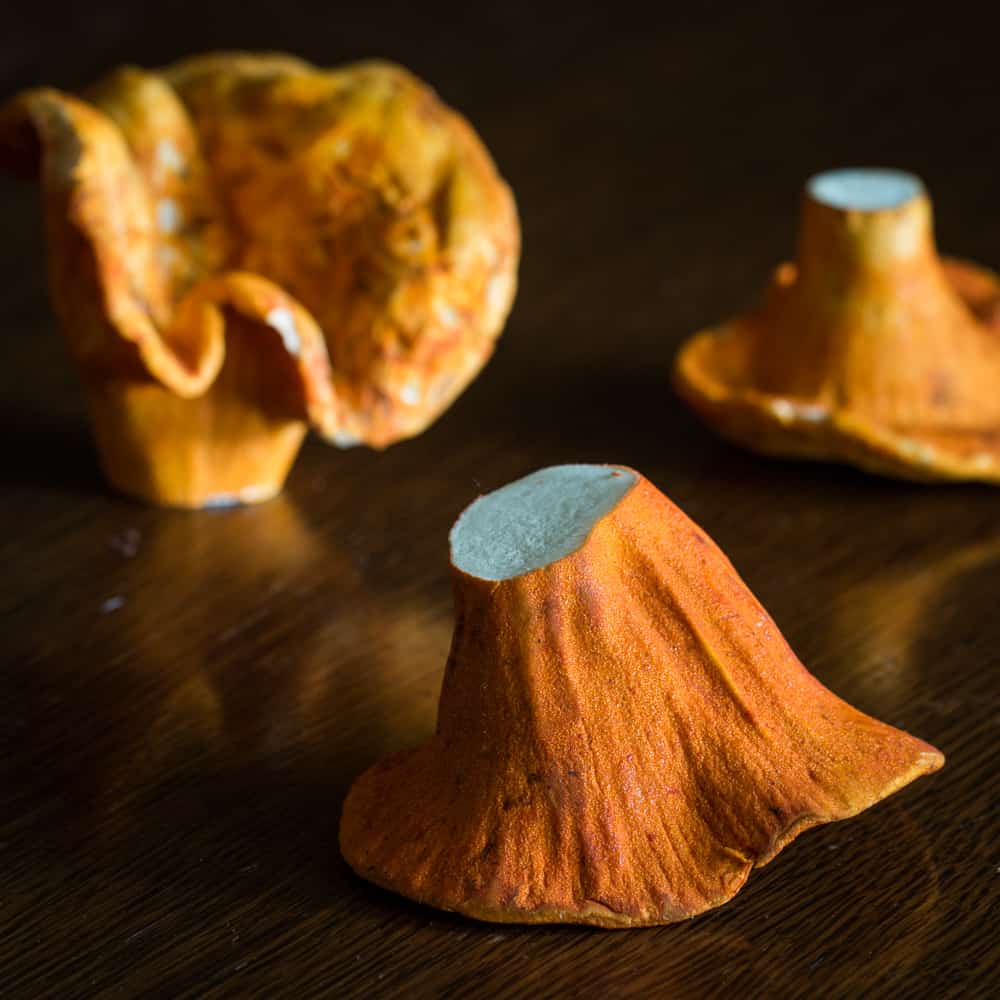 Tips
To pluck, or not?
We used plucked pigeon breasts here, but it isn't necessary to pluck them if you don't want. Plucking takes a lot of time, and since it's easy to take a lot of pigeons at once, I think it's fine to just remove the breasts.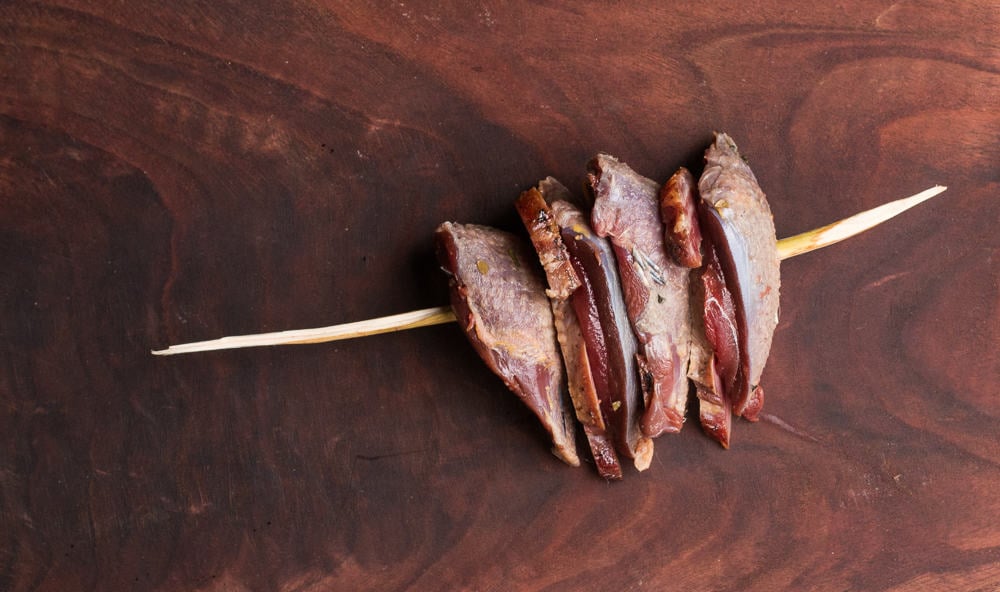 Some people will say that pigeon breast fillets with the skin are better, but this isn't necessarily true. Pigeon skin doesn't crisp like chicken skin, and high heat will just make them burn. Just a fair warning so you know what to expect if you try to cook them skin side down.
Saving the carcasses
I do like to save the carcasses to make stocks and broths if I have enough birds. To make a good pigeon stock, cut the carcasses into pieces with a cleaver, toss with a little oil, salt and pepper and roast at 375 for 45 minutes.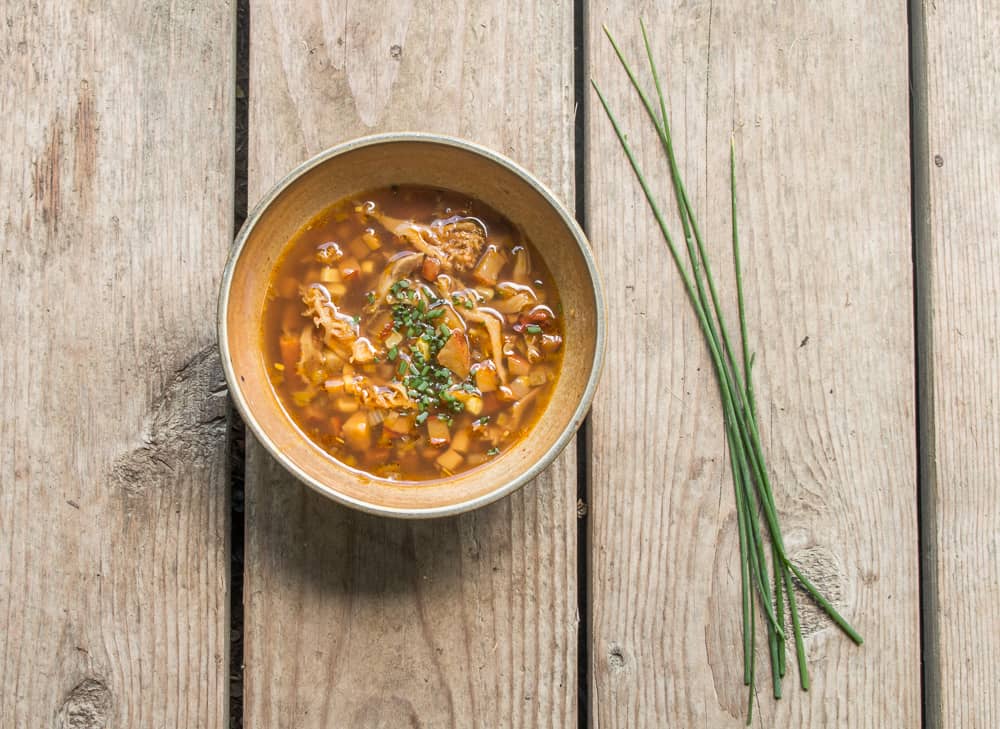 Put them into a pot with a little red wine, a few branches of thyme or rosemary, water to cover, and let them cook for a few hours in a slow cooker. They make a good game bird broth.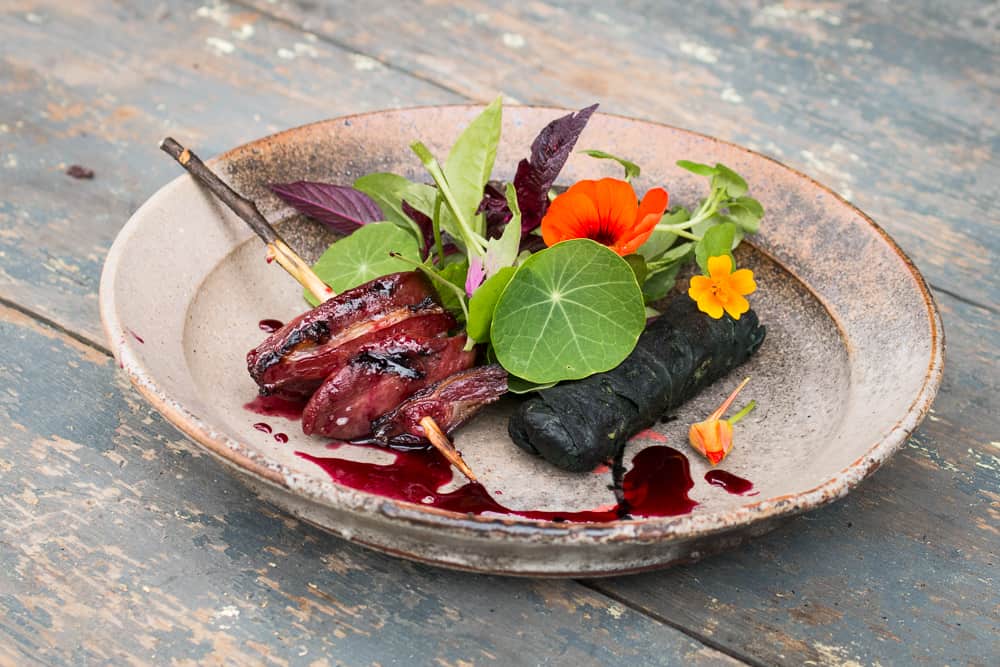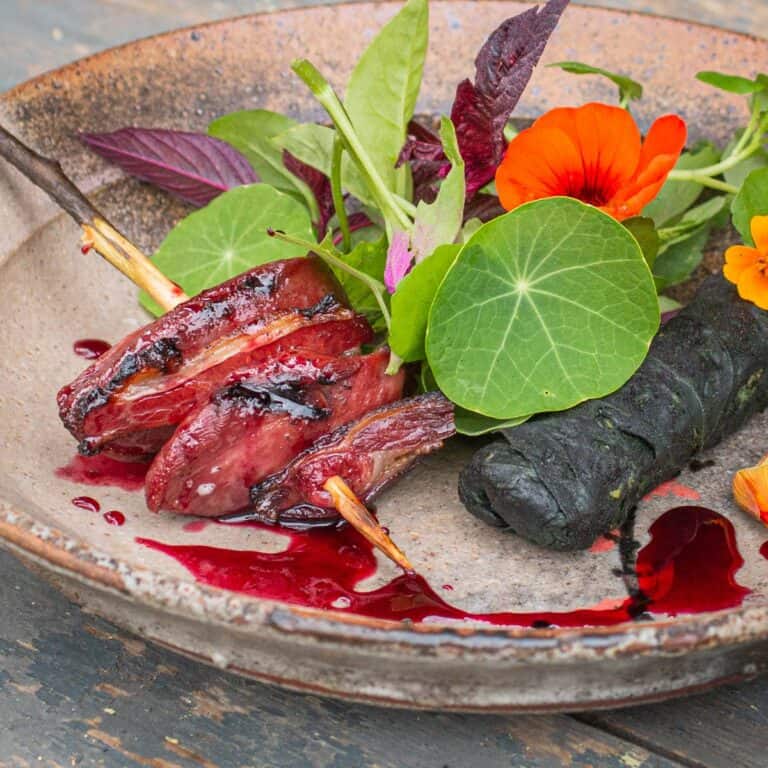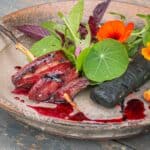 Print Recipe
Pigeon Brochettes with Bacon and Cherry Sauce
Skewers of pigeon breast, with bacon and cherry sauce.
Ingredients
4

pigeon breasts

you don't have to pluck them if you don't want

kosher salt and fresh ground black pepper

8

thin slices of slab bacon or ham
Serving
¼

cup

sweet and sour cherry sauce

or another sweet and sour condiment

fresh green salad

light olive oll, for cooking
Instructions
Lay the breasts out and season with salt and pepper. Lay piece of bacon on top of each breast, then make a stack of two breasts with bacon and skewer them. Brush the skewers with olive oil.

Heat a grill and add the pigeon breast skewers and cook until medium rare. This will be just a couple minutes on each side. You can also cook them in a large frying pan, turning the heat to high at first, and turning it down half way through to prevent overcooking.

Remove the skewers from the heat and leave to rest for a few minutes, then serve. Slice the pigeon breasts off the skewers as you eat, or just remove it.