Crispy on the outside, cheesy, and mushroomy on the inside, these fritters are simple to make, and can be cooked a number of ways besides frying. In a nutshell, they're just basic pate aux choux dough with a duxelles of scaber stalk mushrooms and some cheese mixed in.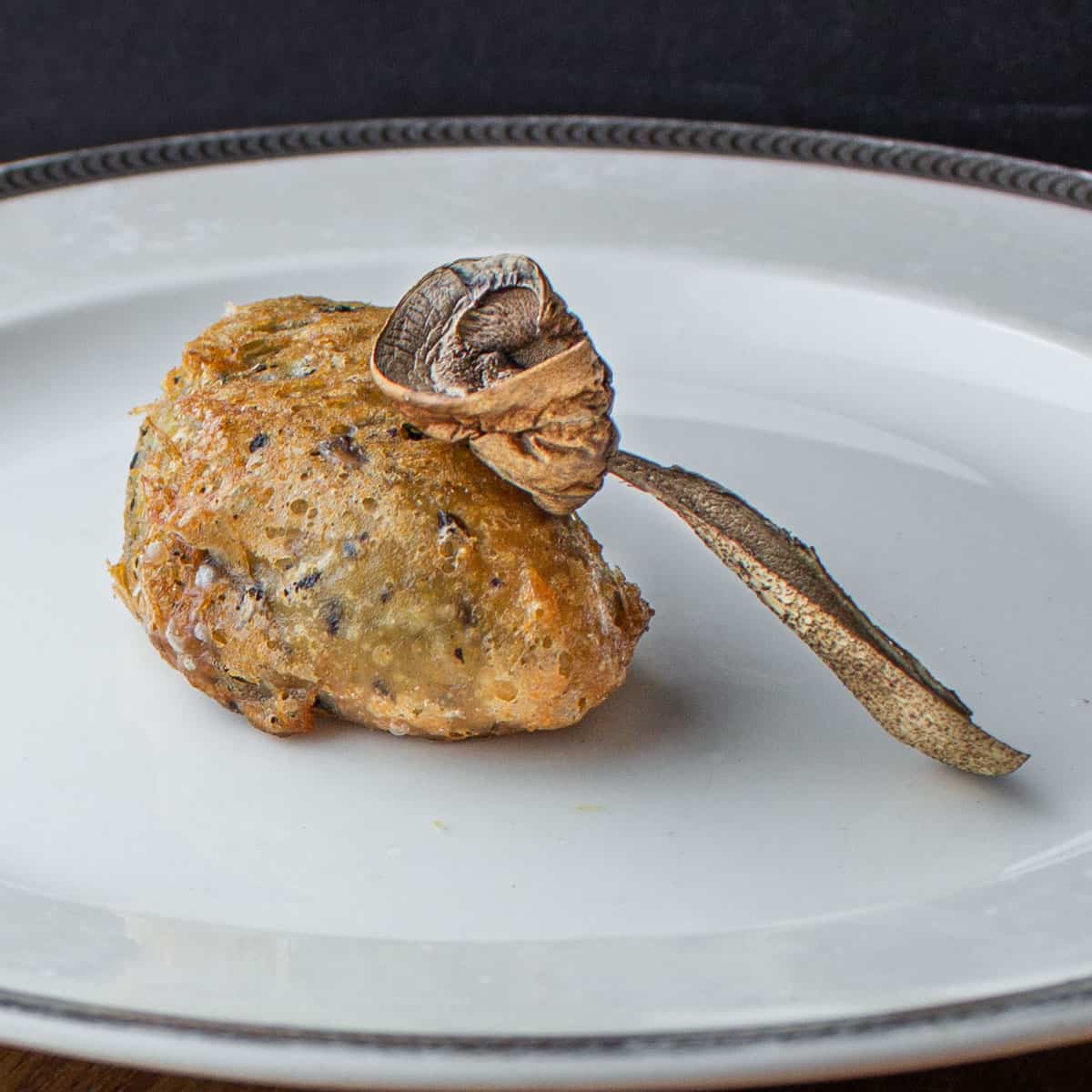 Scaber stalks, a.k.a Leccinum mushrooms have a reputation as being a bit underwhelming flavor-wise, which is half true.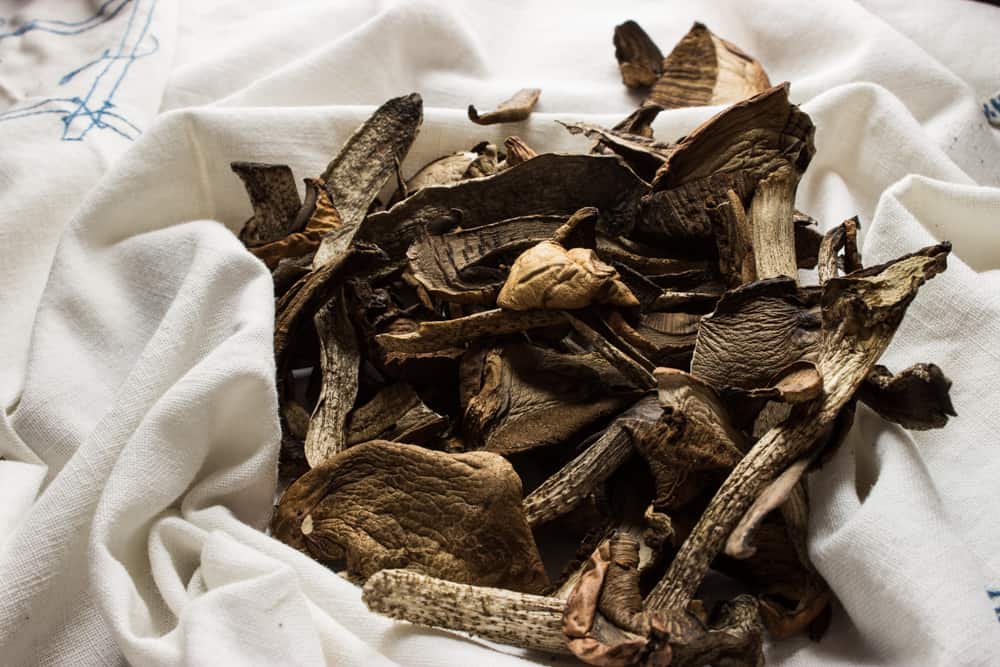 Cooked up fresh, they don't really have much going on, but after they dry, their flavor gets earthy, and rich.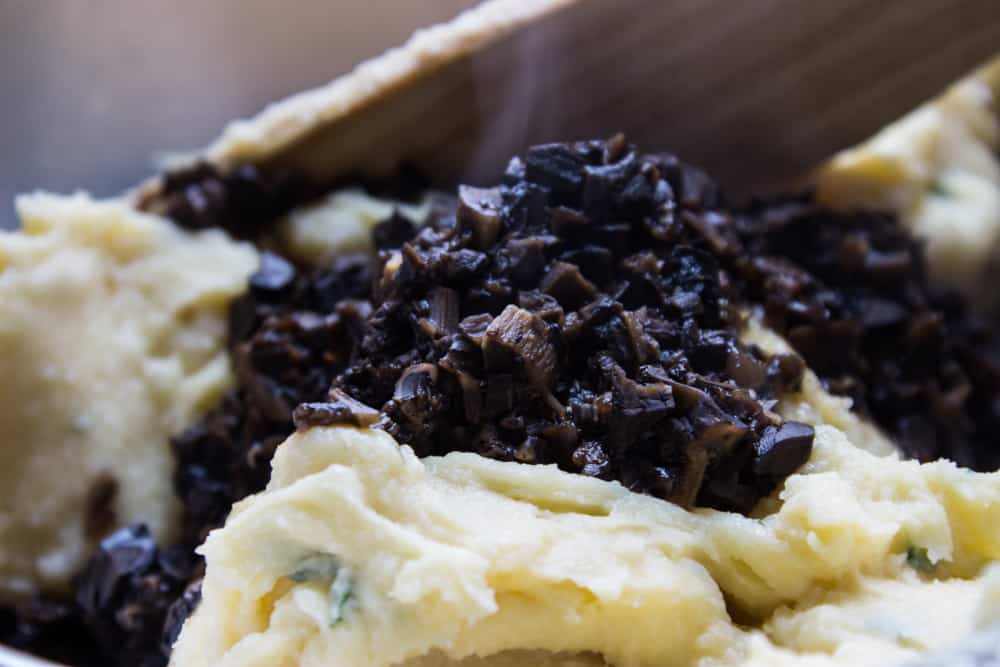 When you take into account the fact that some species of these can cause gastric upset when eaten fresh and under-cooked, you can understand why I dry these most of the time when I find them, since dehydrating has the magical effect of negating tummy problems.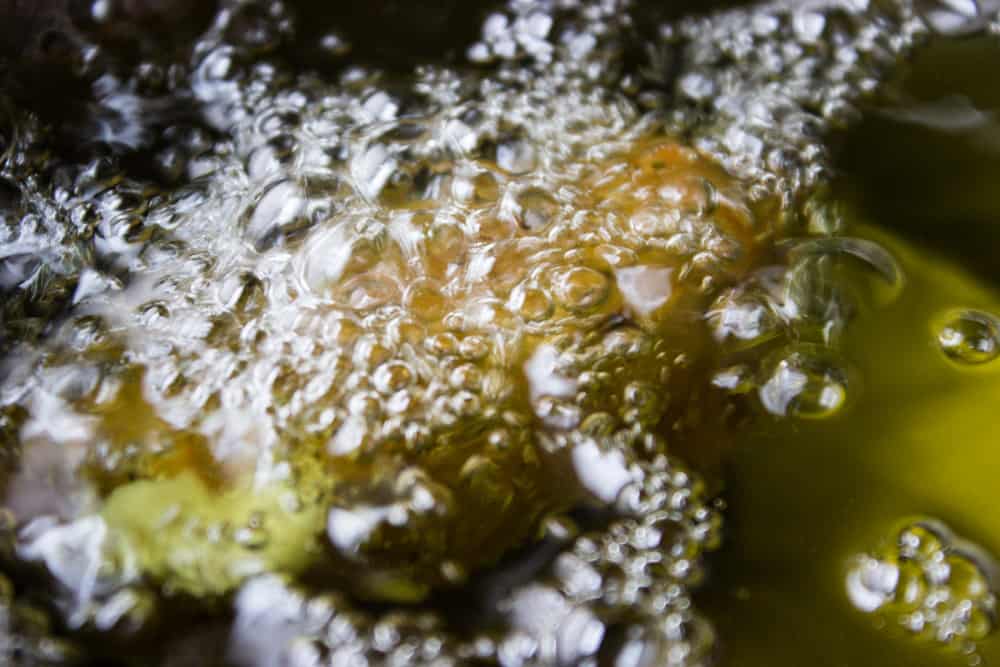 After dehydrating, you have to reconstitute the mushrooms to bring them back to life. Of course you can use them to make broth, or powder them but to concentrate their flavor I like to cook them down in their liquid with a little shallot, herbs, and booze to make a concentrated duxelles-a classic technique of preserving almost any mushroom, and one I use religiously at the restaurant.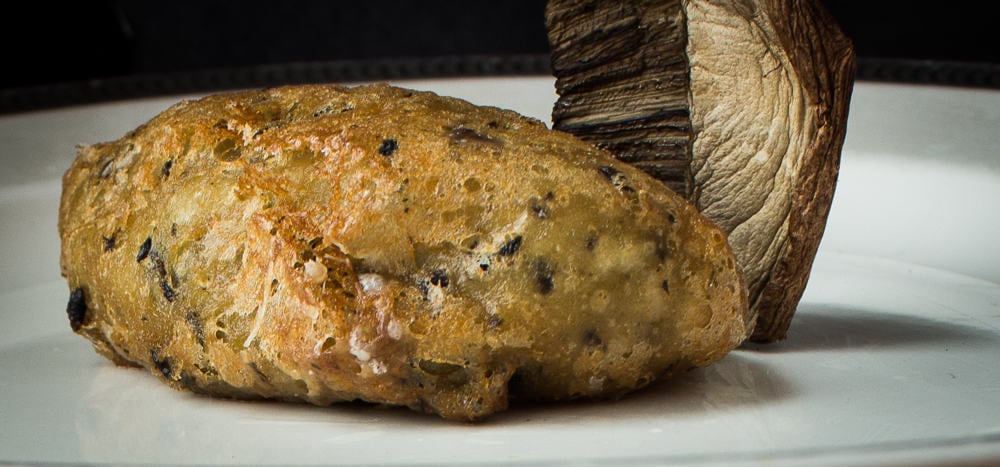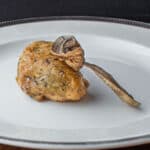 Print Recipe
Scaber Stalk Fritters
Yield: 18 fritters, enough to feed a crowd, say 6-8 as an appetizer Cheesy mushroom fritters of dried Leccinum mushrooms that can be baked, deep or shallow fried
Equipment
1 3 quart pot for deep frying
Ingredients
1

cup

flour

¾

stick of butter

6 tablespoons

1

cup

chicken stock

preferably homemade (you can sub water or vegetable stock too)

4

large eggs

not extra large or they will have too much water

¾

cup

shredded gruyere or swiss style cheese

½

cup

mushroom duxelles or more if you like it really mushroomy

basic recipe here

Kosher salt and pepper

to taste

Frying oil

as needed, ½ gallon or so would be fine
Instructions
Heat the chicken stock and butter in a small sauce pot, when it comes to a boil, add the flour all at once, reduce the heat to medium-low, and stir the mixture until it's sticky and forms a large lump of dough.

Continue cooking the dough, stirring occasionally for another 4-5 minutes to make sure the water has evaporated. The dough needs to be a tight mass, the recipe won't work if it is too loose.  Keep a close eye on it so the bottom of the pan doesn't burn.

Remove the dough to the bowl of a stand mixer and allow it to cool for a few minutes, then on low speed, mix in the mushroom duxelles, cheese, and add the eggs one at a time, making sure the previous egg is incorporated before adding the next one.

Taste a bit of the dough, and adjust the seasoning if needed. You could also mix this in a bowl with a wooden spoon and some serious elbow grease.

Heat the oven to a warm/holding temperature. Meanwhile, heat the oil to 350 degrees in a deep, wide pan, like a cast iron skillet. Test the oil by dropping in a little of the batter to make sure it bubbles and sizzles nicely. Keep the heat at about medium. Using two spoons, form egg shapes of the batter and drop them into the oil.

Cook the fritters until golden brown and cooked throughout, then remove them to the oven to keep warm while you fry the rest of the batter. Additional batter can be refrigerated for 1 day, but no longer as it breaks down and won't fry correctly.
Notes
To really be a fritter, these need to be deep fried, but you could poach them in a little salted water and then bake, or even poach and then saute, then they would be Parisienne style gnocchi.
Nutrition
Serving:
4
fritters
|
Calories:
600
kcal
|
Carbohydrates:
112
g
|
Protein:
76
g
|
Fat:
20
g
|
Saturated Fat:
15
g
|
Polyunsaturated Fat:
6
g
|
Monounsaturated Fat:
19
g
|
Trans Fat:
0.1
g
|
Cholesterol:
779
mg
|
Sodium:
600
mg
|
Potassium:
868
mg
|
Fiber:
4
g
|
Sugar:
5
g
|
Vitamin A:
600
IU
|
Vitamin C:
0.5
mg
|
Calcium:
1130
mg
|
Iron:
10
mg