If you were to order them on a menu, Hindbeh, Hindiba, or Hindbeh b'Zeit will all probably arrive at your table looking like the same thing: a bowl of cooked dandelions with caramelized onions. Or maybe it's wild chicory with fried onions?Whatever you call it, you're in for a treat, because this is possibly my all-time favorite dandelion recipe.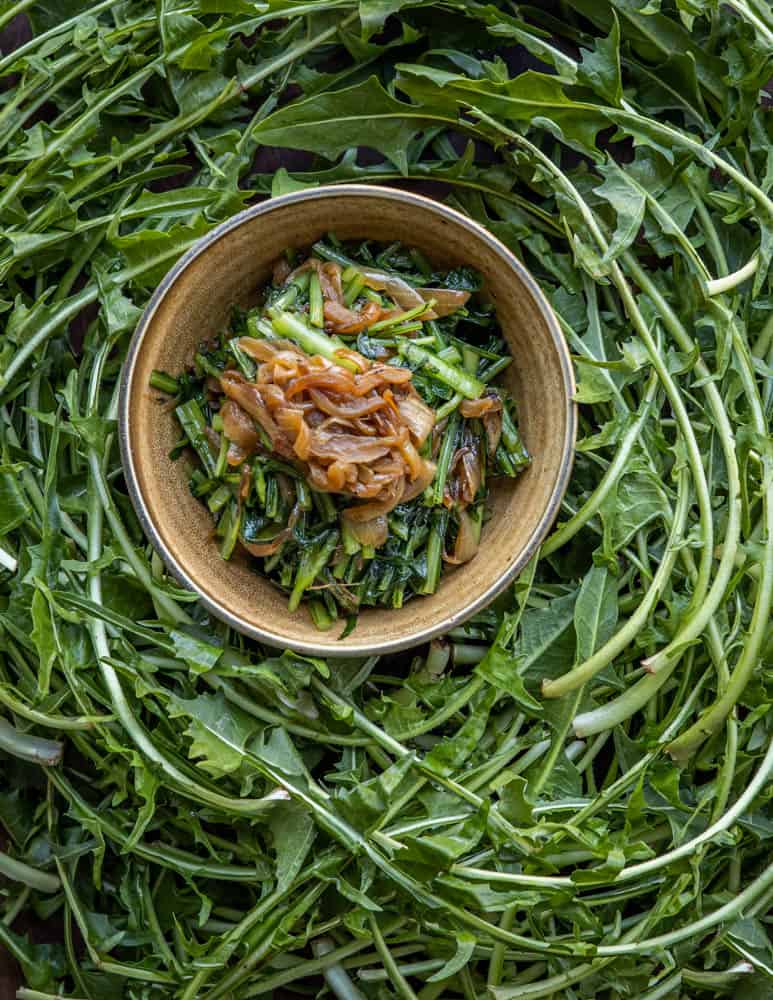 If you crave the aggressive aster-taste of dandelions and their relatives like I do, heck, even if you hate dandelions but have lots of nettles or another green you like, you're going to want to try this, as it's arguably one of the most famous dishes from the Levant relying on wild greens.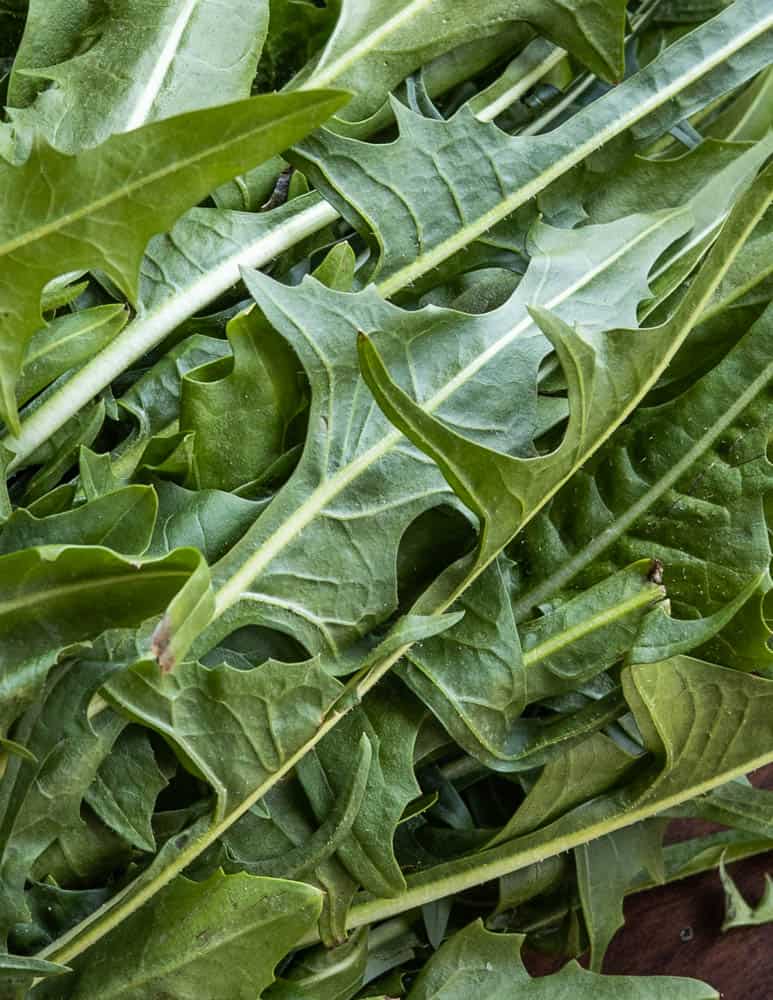 A famous dish from Lebanon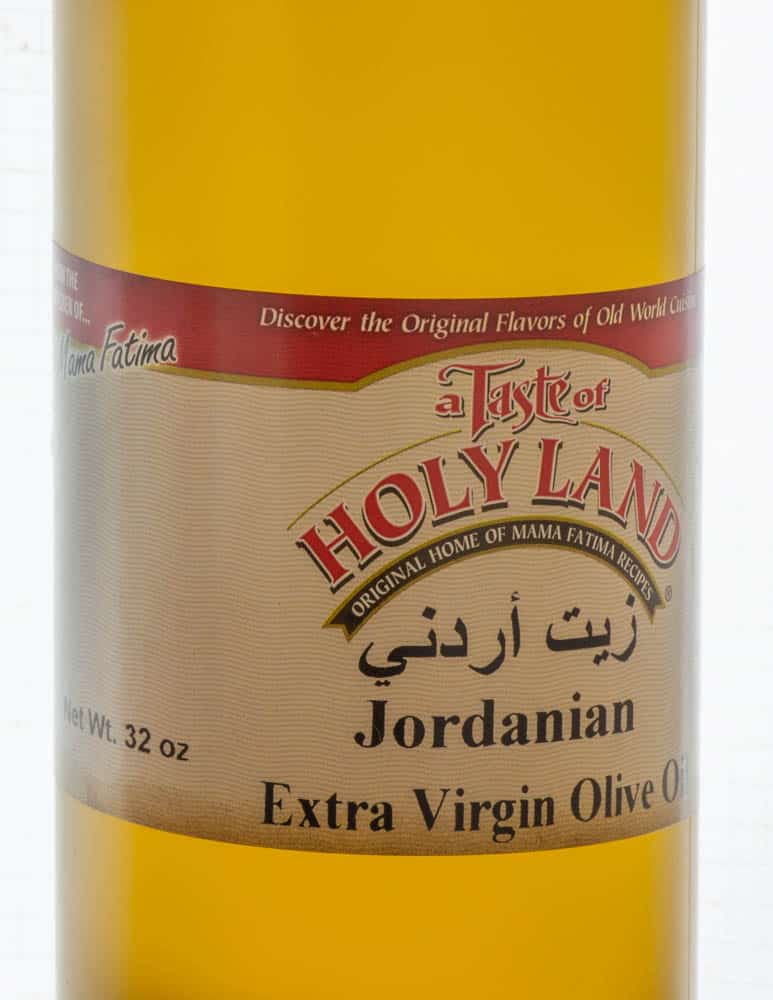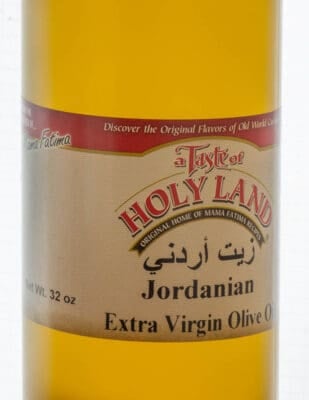 Most sources I look at specifically say it's from Lebanon, but since tasty foods so often diffuse into the surrounding area, I'd suspect other places in the region enjoy it too. Quick aside: sochan, another strong tasting aster, is also excellent here.
Hindbeh is also one of the easiest dishes of greens I've ever made. There's about 5 ingredients: wild greens, onions, olive oil, a pinch of cumin, lemon—that's it.
It's also a fun one to share with you since it's a sneak peak from my upcoming book: The Forager Chef's Book of Flora. In the book I have to keep things more brief, but this dish has so much history I just had to share a little more on it.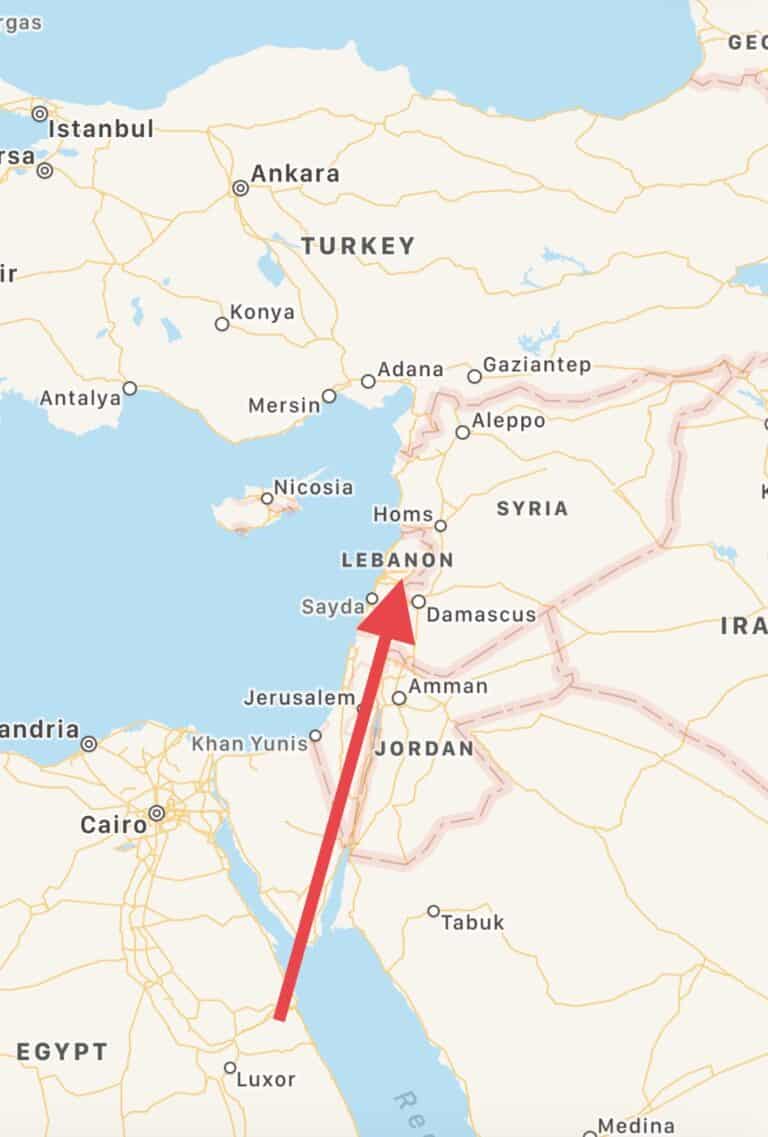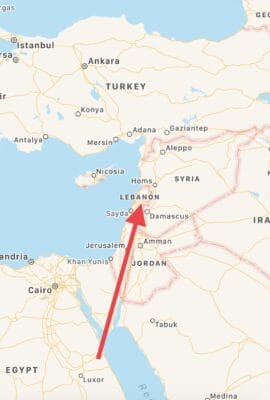 Sure, it's a humble (and delicious!) bowl of bitter dandelions and caramelized onions, the bitter and sweet playing off each other in a novel way for me.
But, Hindbeh is also a prime example of one of the ways I can tell that a dish has a strong amount of cultural significance, without having ever set a foot in the place it's from (more on that in a moment).
In the book, I wrote this recipe with dandelions or other greens (modern recipes may call for kale— Philistines!) but the breadcrumb trails I saw here and there told me wild chicory specifically Chicorium endiva, C. intybus and probably other similar relatives were likely the original ancestral plant(s) used in the dish. Take these notes with a grain of salt though, as I can't be certain.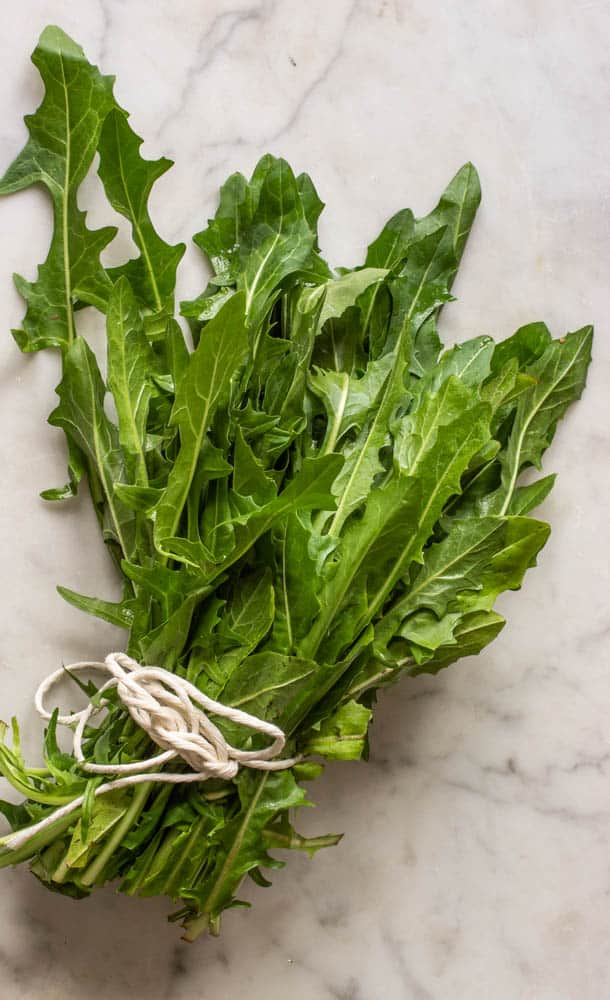 I'm lucky to be close to the greatest Middle Eastern Market in the Midwest where I live (Holy Land!) and, last week when I was craving some sunshine in the form of lamb dolmas, hummus, block feta and kashkaval (a delicious semi-soft milk cheese akin to pecorino Toscano) I got a great surprise.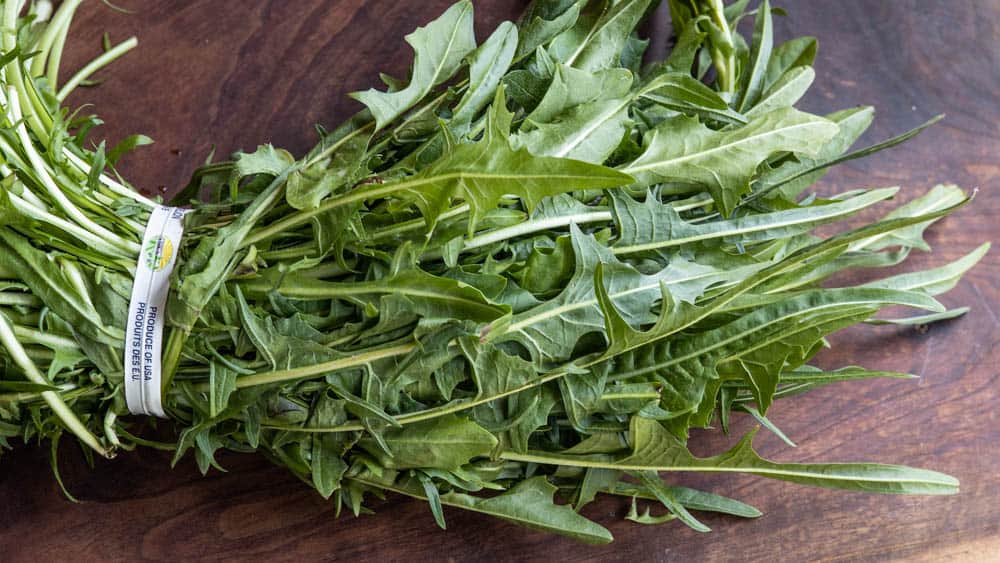 Chicory and Dandelions
Nestled next to the herbs, figs, pomegranates and green chickpeas was the most beautiful bouquet of dandelions my little chef's eyes have ever seen. I knew right away these were no ordinary dandelions though.
First, they were giant compared to the common red-stemmed cultivated dandelion I'm used to seeing at coops, over a foot long, with a far more generous amount of thick, juicy white stem than any cultivated dandelion that I've seen.
Then there were the beautifully elongated leaves, the mature ones coming to a thin point at the end, like the rusted green bronze of Babylonian spears.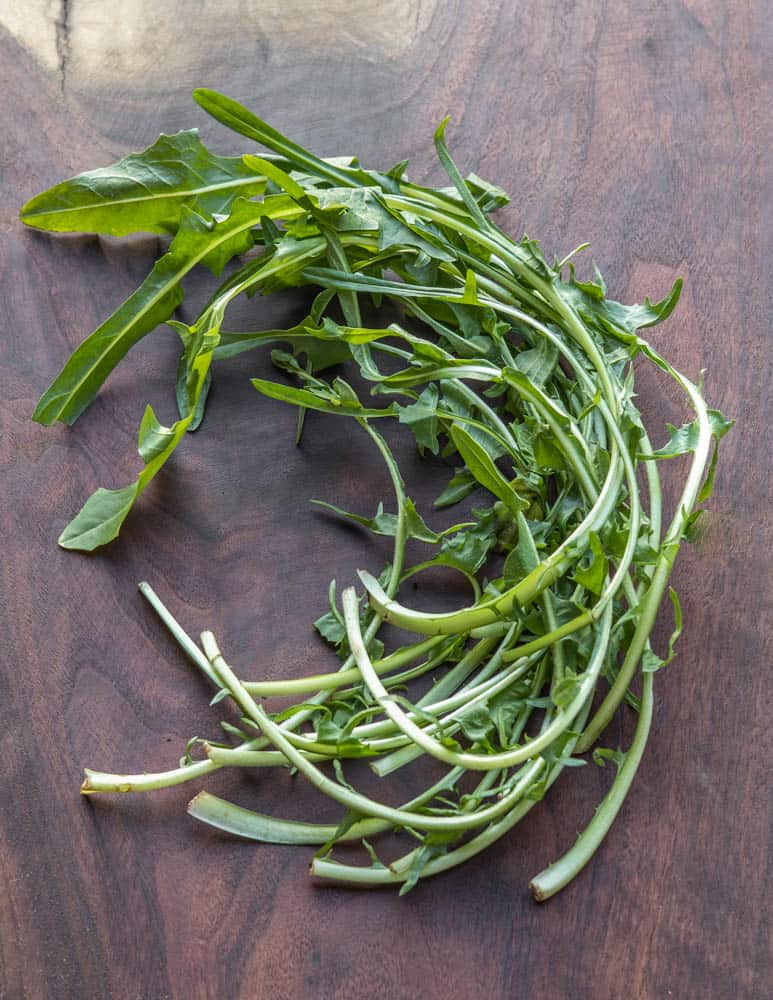 Hindbeh Etymology
Even more interesting than the how they looker was their name. Pushing aside a few greens freshly sprayed from the veggie sprinkler, I smiled when I saw a hand-scribbled price tag with the word "Hindbeh". If they're truly the (Chicorium endiva or whatever exact species) traditionally used to make the dish I can't tell you, but whatever they are, they're not dandelions and they're damned close, so they're good enough for me.
One of the other common names for the dish is Hindbeh b'Zeit, which translates to "Hindbeh with oil" and should also say another thing about the dish: don't be stingy with the good oil!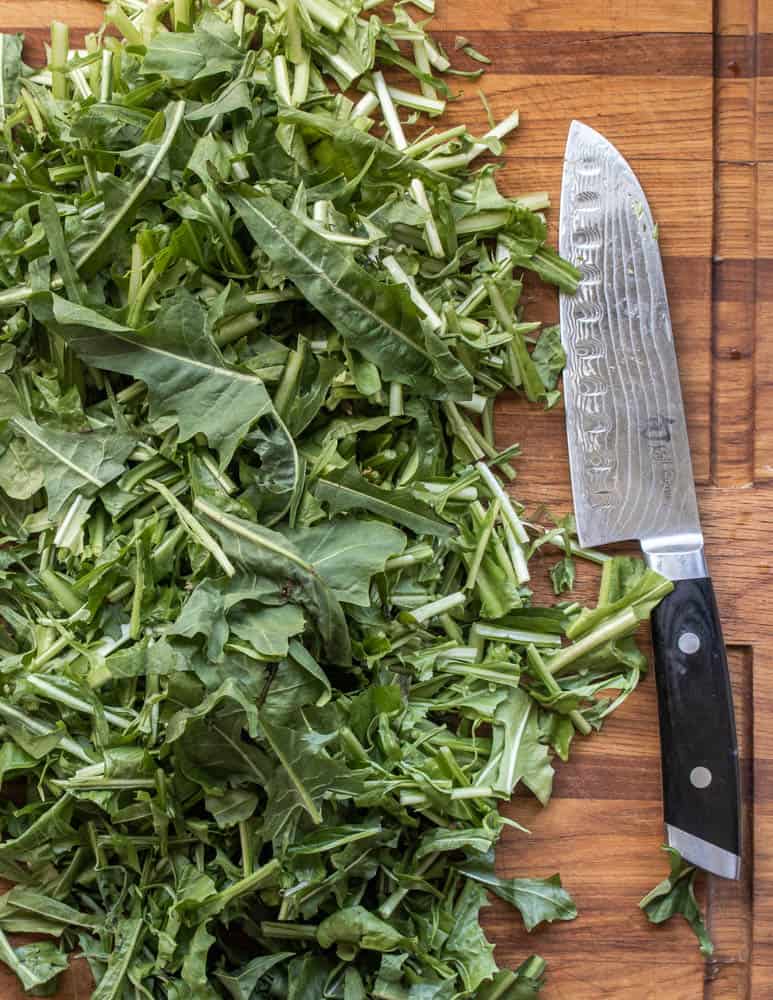 Back to the name Hindbeh and dishes of cultural significance. One thing I kept seeing while researching and writing the book was an overlap of the names between certain ingredients (mostly plants) and finished dishes including them, or occasionally products derived from the ingredient in question.
Humans are creatures of habit and repetition, and, It follows from there that when an ingredient is used heavily, it might not be uncommon for the name of a traditional dish and the ingredient it comes from to eventually merge to have the same name. The linguistic merging seems an endearingly logical progression, the duality offering a hint of deeper flavors in a bowl of dandelions and onions than just bitter and sweet.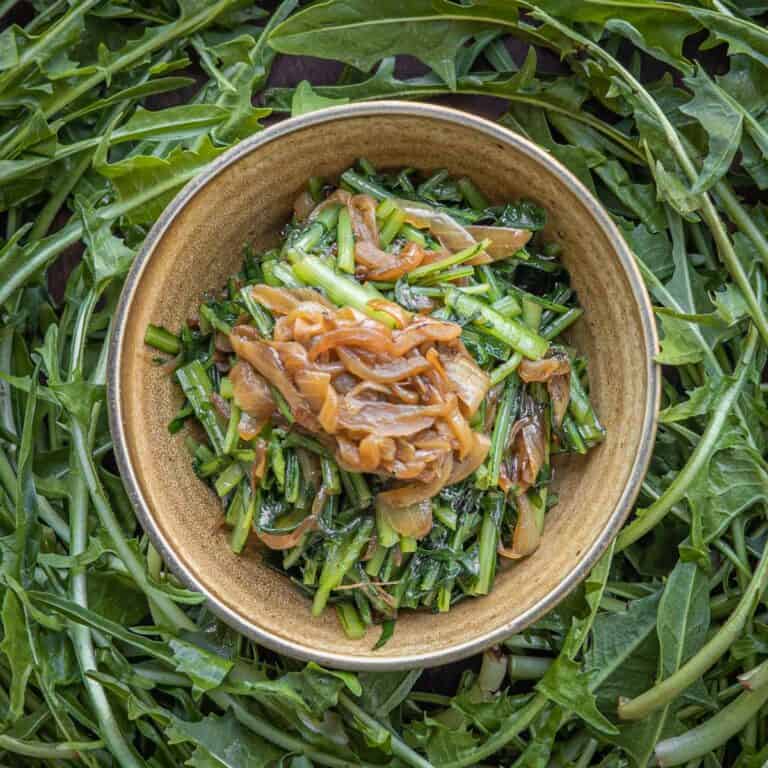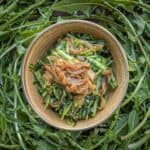 Print Recipe
Lebanese Dandelions with Caramelized Onions (Hindbeh)
A famous dish of wild chicory, dandelions or other greens with caramelized onions from Lebanon. Serves 2–4
Equipment
1 1 gallon stock pot

1 10 inch saute pan
Ingredients
1

large yellow onion

2

tablespoons

extra virgin olive oil, plus more for serving

Kosher salt and fresh-ground black pepper

8

ounces

225 g fresh dandelion greens or other strong-tasting (not necessarily bitter) wild greens

A good pinch of fresh ground cumin
Instructions
Cut the top and bottom from the onion, remove the skin, and halve it top-to-bottom. Set the halves, cut-sides down, on a cutting board, and halve them through the equator. Slice the onion into 1-inch (2.5 cm) julienne, as thin as you can.

In a 10-inch (26 cm) skillet or similar wide pan, heat the lard or oil until very hot, then add the onion and turn the heat down to medium. Season with a pinch of salt and cook for 20 to 30 minutes, stirring occasionally, until the onion is deeply browned and aromatic, deglazing with a tablespoon of water as needed if the pan threatens to dry out (I like my onion quite dark).

Remove half of the onion and reserve.

Meanwhile, cook the greens in salted water until they're tender and taste good to you, then shock in cold water, drain, squeeze out excess water, and coarsely chop.

Add the greens to the pan with the onion, mix and warm them through, adding the cumin and a little water if needed to moisten.

Taste and correct the seasoning for salt and pepper, then top with the reserved onion and serve hot with lemon wedges and drizzles of extra virgin olive oil.
Notes
This is the perfect recipe for using bitter greens. Dandelions, chicory, garlic mustard, or whatever you have on hand. 
Nutrition
Serving:
3
oz
|
Calories:
98
kcal
|
Carbohydrates:
8
g
|
Protein:
2
g
|
Fat:
7
g
|
Saturated Fat:
1
g
|
Polyunsaturated Fat:
1
g
|
Monounsaturated Fat:
5
g
|
Sodium:
44
mg
|
Potassium:
265
mg
|
Fiber:
2
g
|
Sugar:
2
g
|
Vitamin A:
5762
IU
|
Vitamin C:
22
mg
|
Calcium:
112
mg
|
Iron:
2
mg