If you've ever seen horseradish growing, you might have wondered "can I eat the leaves?". The answer is yes, definitely. But you'll need to like your bitter greens.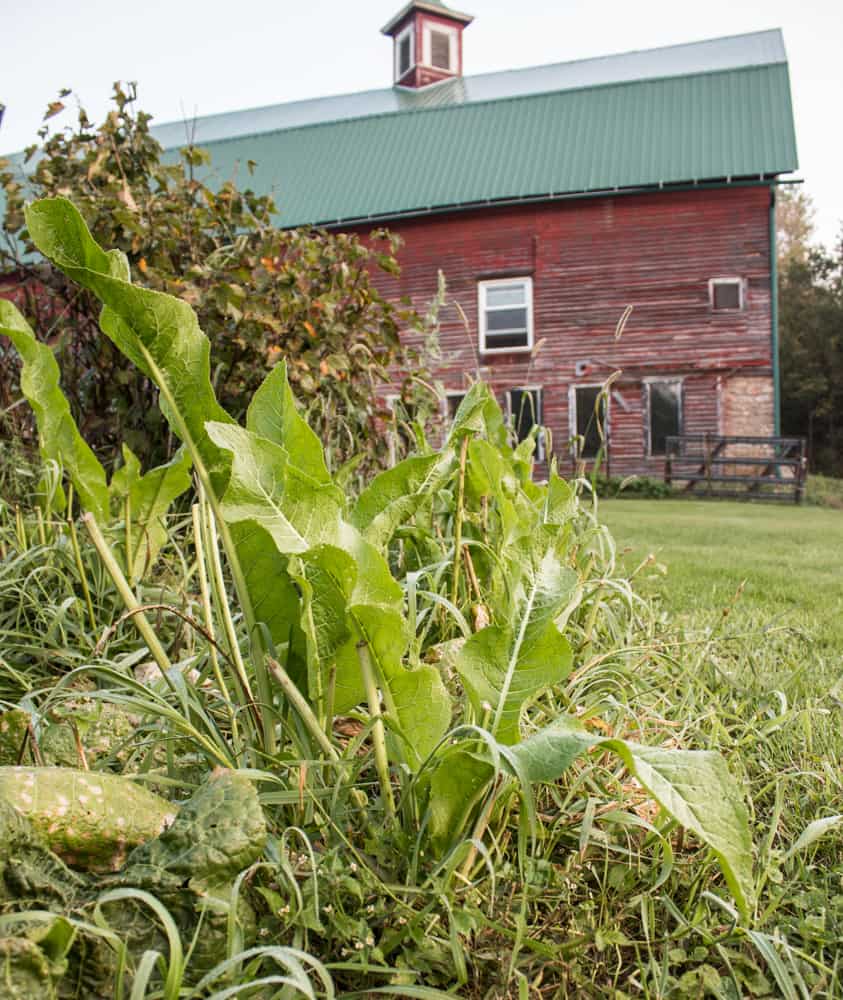 Horseradish leaves are a great example of finding underused parts of plants to enjoy, I mean sure, everyone is familiar with jars of horseradish you find on grocery store shelves, but the leaves create different possibilities and dimension for working with the flavor of horseradish, which, if you've ever eaten prime rib, you know is great with meat.
I like the leaves for a couple reasons. First they're easy to identify if you find them in the wild, which I do occasionally. Nothing really comes close to resembling the tall deep green leaves and thick stems they have.
Sorrels, Rumex sp, etc can come close, but crushing one in your hand and smelling them will give them away quickly, since they smell, well, like horseradish. Secondly, these things grow fast. I've clear cut the leaves off of a colony and come back a week later to harvest more greens.
Bug Damage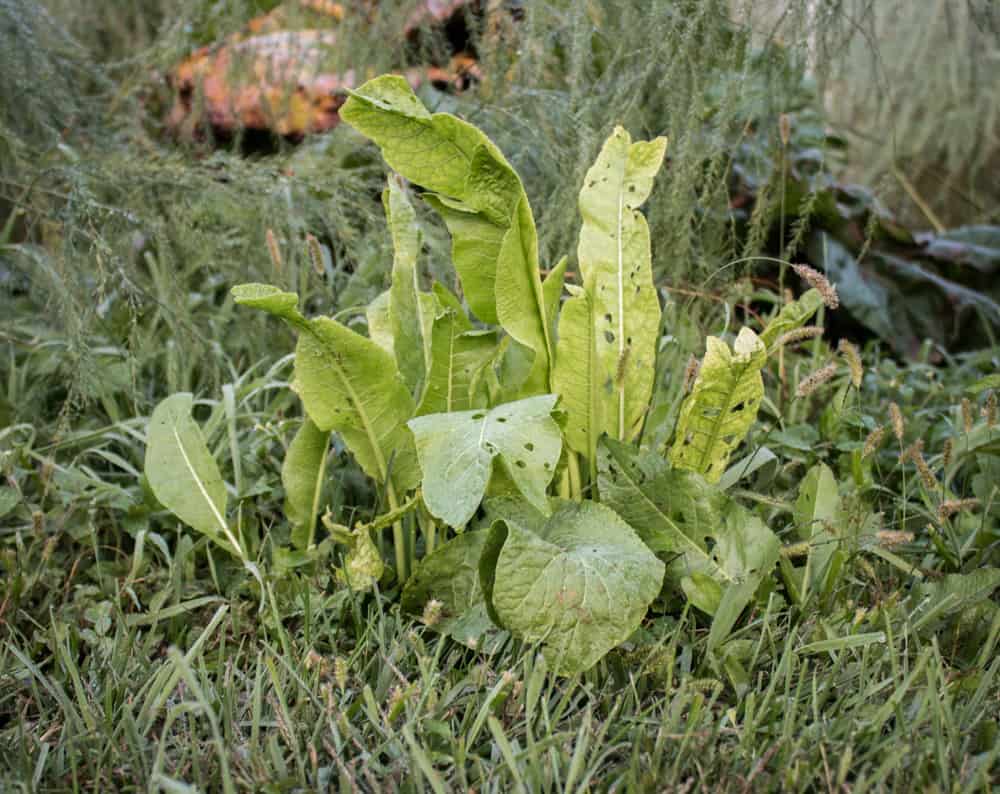 Where I live, the horseradish greens are beloved by bugs that eat holes in them, to ensure I get the best quality leaves, I regularly trim them.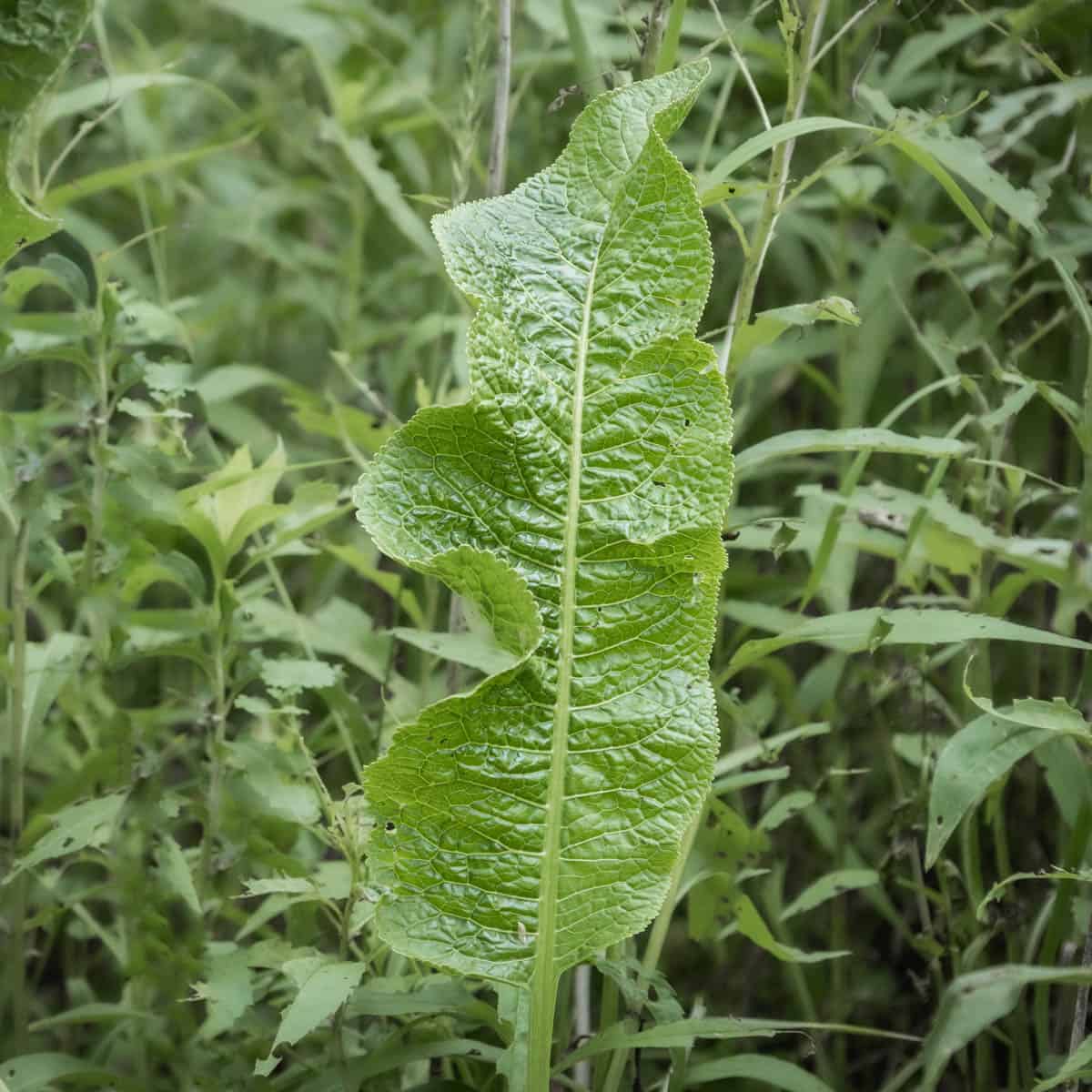 Processing, cooking, and creative uses
As far as cooking, the only real thing to know is that, just like the roots, horseradish leaves have a strong flavor, and if you aren't ready for it, they definitely come off as intense.
You can eat the leaves raw, but I usually find myself cooking them, as much for helping to curb their intensity as for the fact that I like to cook greens since I can ingest more of them in a sitting.
The flavor of horseradish leaves is great though, and a fun way to showcase a part of the plant that doesn't get much, if any attention. Besides their strong flavor, the shape and specifically their length is useful too.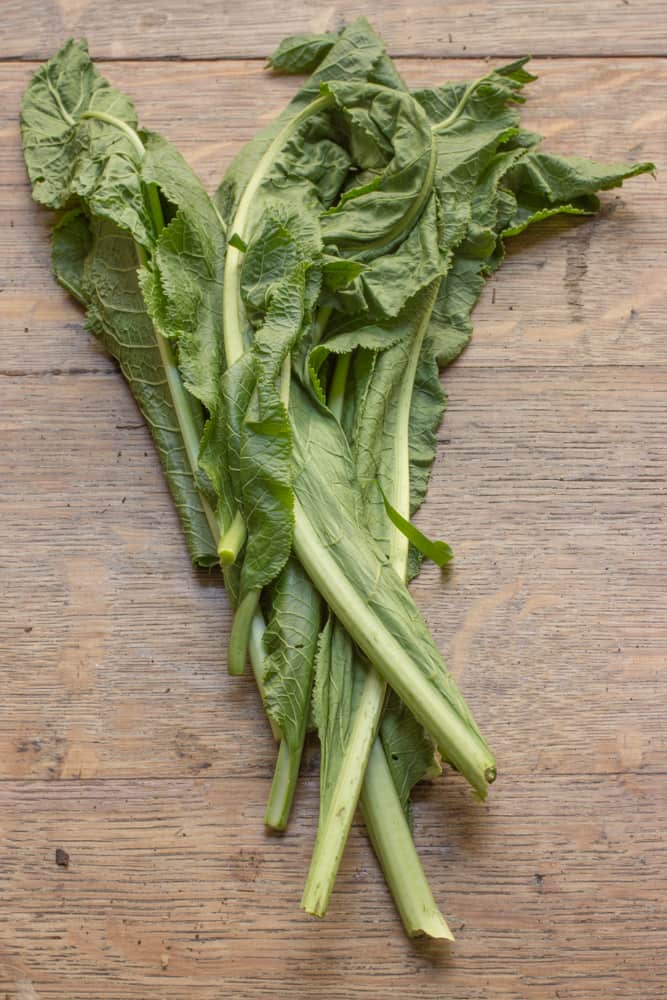 After removing the stem, you get left with two lobes of leaves which can be roughly the size, (or often longer) than lacinato/dinosaur kale.
Leaves that long, with a strong flavor can be used to do things that other, smaller greens wouldn't be able to, think blanching them and lining a terrine of cooked, gelled beef, or wrapping up meat in small packages like grape leaves.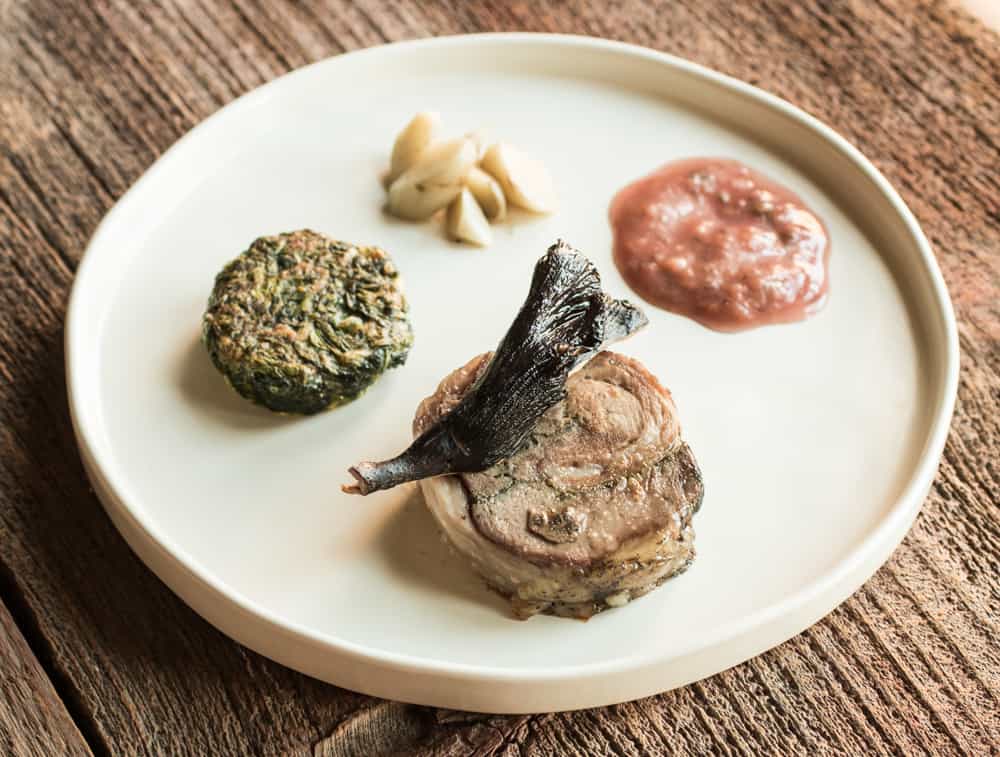 My trick for cooking horseradish greens
I've been cooking with these for a number of years now, and after serving them to plenty of people, I can tell you that most people who aren't used to bitter greens may not like them. Personally, I love bitter greens for what they are, and think they make a great foil for rich things like smoked meat, especially beef and pork.
Even so, some people will need help to like these, so I have a trick for helping people enjoy their flavor: I cook the greens with 50% of their weight with another mild, palatable green, like spinach, lamb'squarters, nettles, etc.
Combining them with other mild greens also serves the purpose of stretching them. One of the first things you might notice about horseradish leaves is that they're thin, and don't have a ton of weight.
After cooking, they lose a lot of volume, so working them into a blend of cooked greens helps not only to make them go further, but tames them a bit for the uninitiated.
Preserving
Blanching, shocking and freezing is, hands-down, my go-to method for preserving horsey greens. Bring a pot of salted water to a boil, drop in the greens, cook for a few seconds until wilted, then transfer to an ice bath.
When they're chilled, remove the greens, squeeze out most, but not all of the water, then put into a plastic bag, seal tightly, label, date, and freeze.
The salt and a little bit of liquid help to preserve the color and integrity of the greens much better than something like simply freezing raw, which will get freezer burn easily.