Galinsoga parviflora, also known as guascas, is a great wild edible plant related to sunflowers rich in delicious history and tradition that you should know.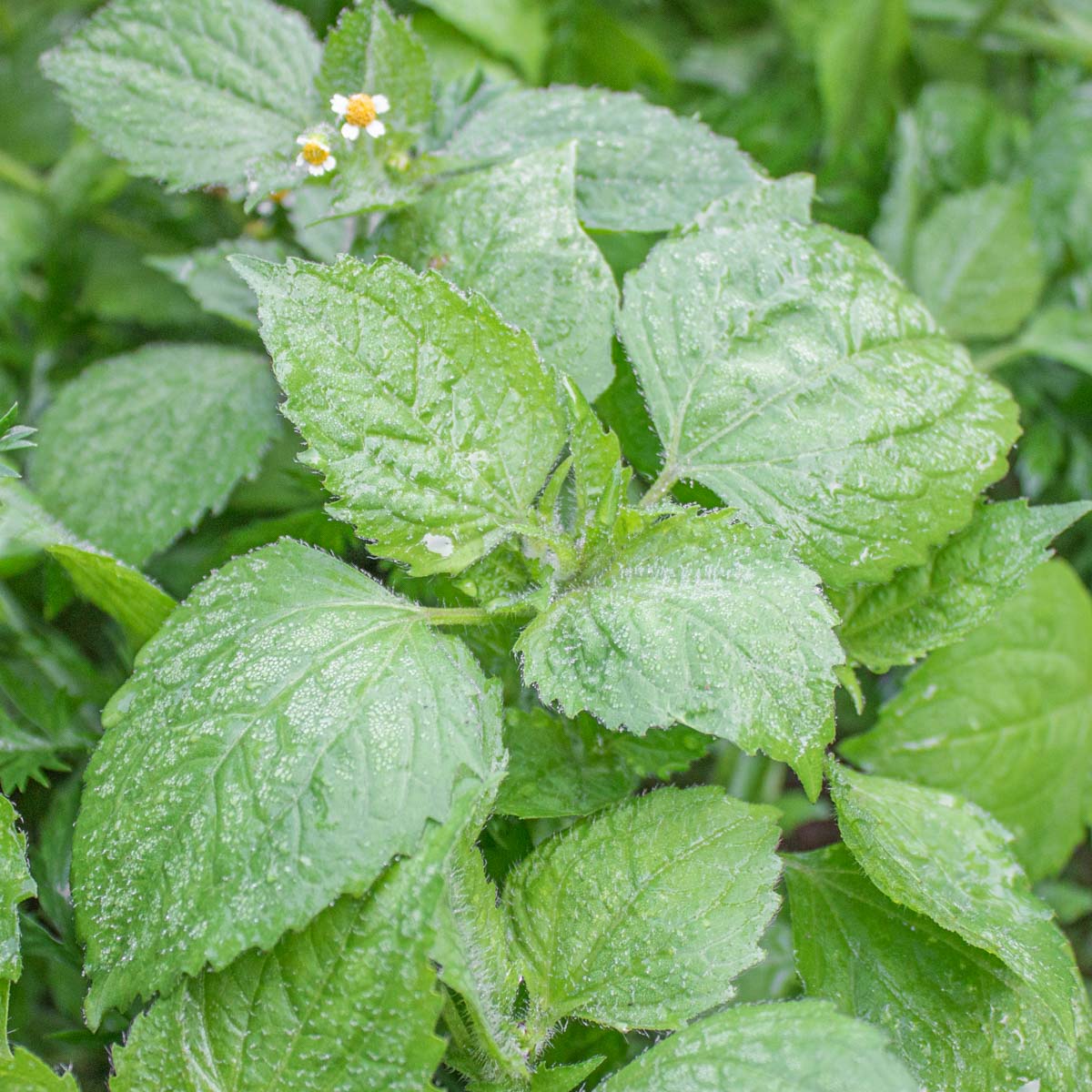 Most non-foragers will describe a lot of the plants I eat as "weeds". Sometimes, as in the case of nettles, I kind of resent that, but with this plant it's undeniably true. Along with Japanese knotweed, galinsoga is one of the most invasive and disruptive plants I've ever seen and the images of the plant completely taking over the large gardens on the farm I live on should be proof of that. Other names for the plant include quickweed, gallant soldier (my least favorite).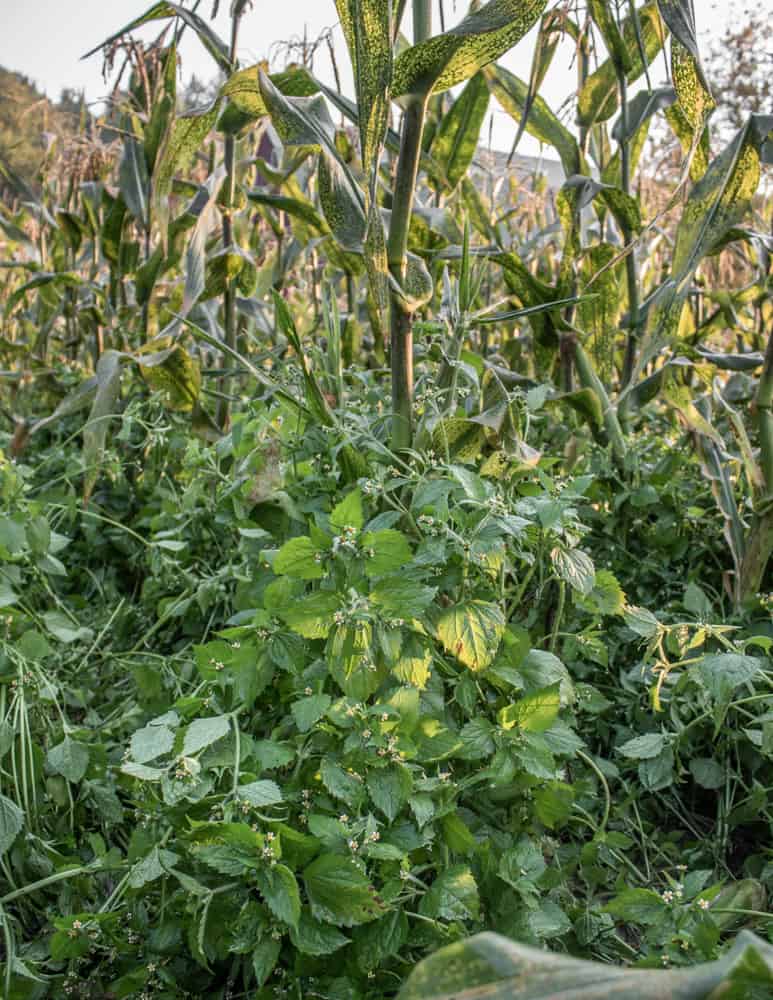 Thankfully the plant tastes good, has a mild flavor, and is easy to identify, but, before I tell you all I know about it, you should be warned: do not plant galinsoga in the bare ground where it can spread. If you must grow some, put it in a pot where it cannot spread easily, and if you see the plant spreading, remove it quickly.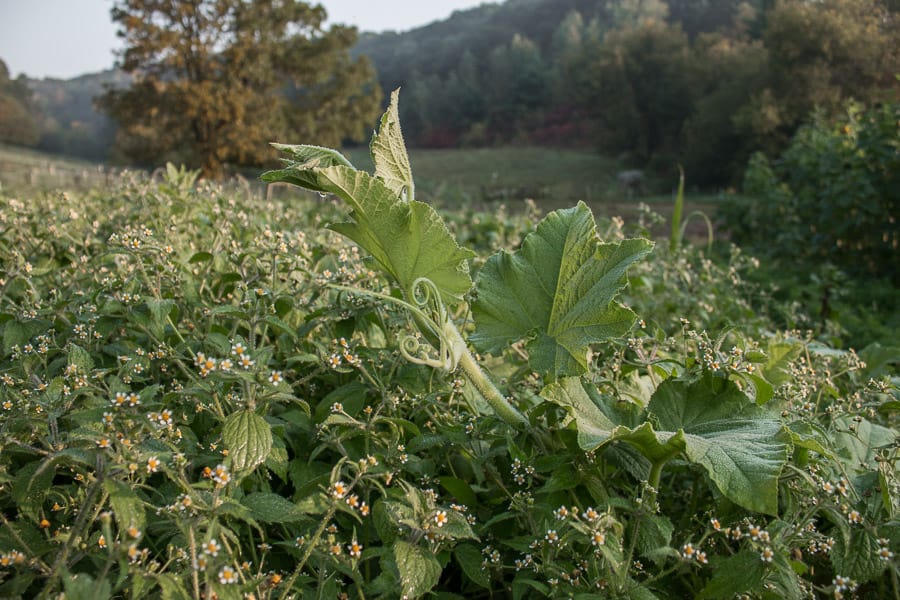 Controlling the spread
This is not easy. As I mentioned, this is a very invasive plant that can completely overtake gardens, drowning out anything (even plants as tall as corn). If you have an infestation and want to try and control the spread (without using RoundUp or other chemicals) here's what I would do, which is similar to how to try and control garlic mustard. For what it's worth, gardens that get tilled seem to have the problem exacerbated.
Remove the plants by the root (not cutting or mowing) before they make flowers. If they make flowers, they've probably already started to drop seeds and your efforts will be in vain. As more plants continue to grow, continue to remove them before they make flowers. Do not put the plants you remove in the compost. Similar to garlic mustard, we put the plants in black garbage bags and leave them in the sun to cook and die. From there, we bring them to the landfill for disposal.
Depending on the size of your garden (the gardens in the post are multiple acres in size) you may need to get some friends to help, and you will need to continually monitor the garden each year and repeat the process to root out leftover seeds from previous years.
Habitat
I most often see galinsoga growing as a garden weed, but occasionally in disturbed areas like yards where it seems to be less aggressive. The plant absolutely loves disturbed ground, and once it gets a foot hold, it will come back year after year.
The plant is fascinating in that it can grow through multiple generations in a single year, which means multiple rounds of seeds being produced, which means a lot of greens, whether you like it or not.
Look a likes
First, I do not know any dangerous look a likes for this plant. The only real look a like I know of to this plant is Canadian Clearweed (Pilea pumila). The good news is that Canadian clearweed is a relative of stinging nettles, and is also edible, unfortunately it's not worth eating in my opinion.
Harvesting
Like most wild plants, there's a perfect window for harvesting for the best flavor and texture: young. With galinsoga, that means before the flower stalks have started to form.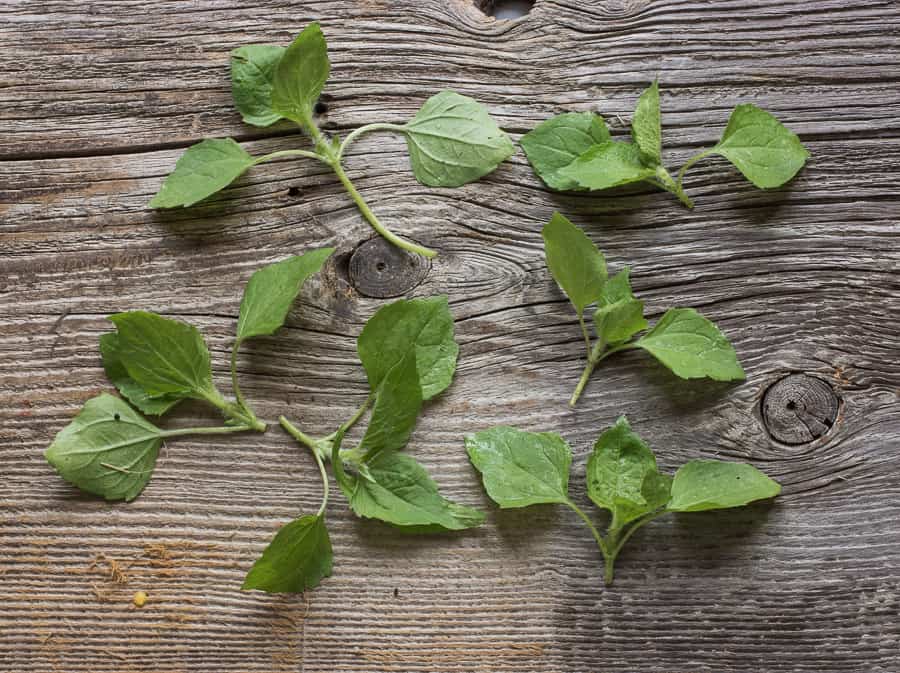 If you come across a patch of plants past their prime though, you can absolutely harvest them and dry to make your own dried guascas, since the flowers and tough stems will be sifted out and not used in the finished dishes you'll make with it.
Cooking
Galinsoga can be cooked like any other leafy green, although it will have a bit more texture. Small amounts of young plants can be added to raw salads in small amounts, in combination with other greens.
Raw vs Cooked
I don't recommend making salads of all guascas since the leaves can taste a little furry in your mouth. The slightly furry texture is removed by cooking, so I typically eat them as a leafy green.
What's it taste like?
The plants are related to sunflowers, as are dandelions, sow thistle, and other plants in the Asteraceae, so, in short, it tastes reminiscent of sunflowers, but most people won't notice a defining flavor cooked as a leafy green.
Cooked as a leafy green, galinsoga is mild tasting and pleasant, without a hint of bitter or strong flavors some of its relatives have. After drying, it takes on a stronger flavor that's best used to flavor soup like the Ajiaco Bogotano I describe below.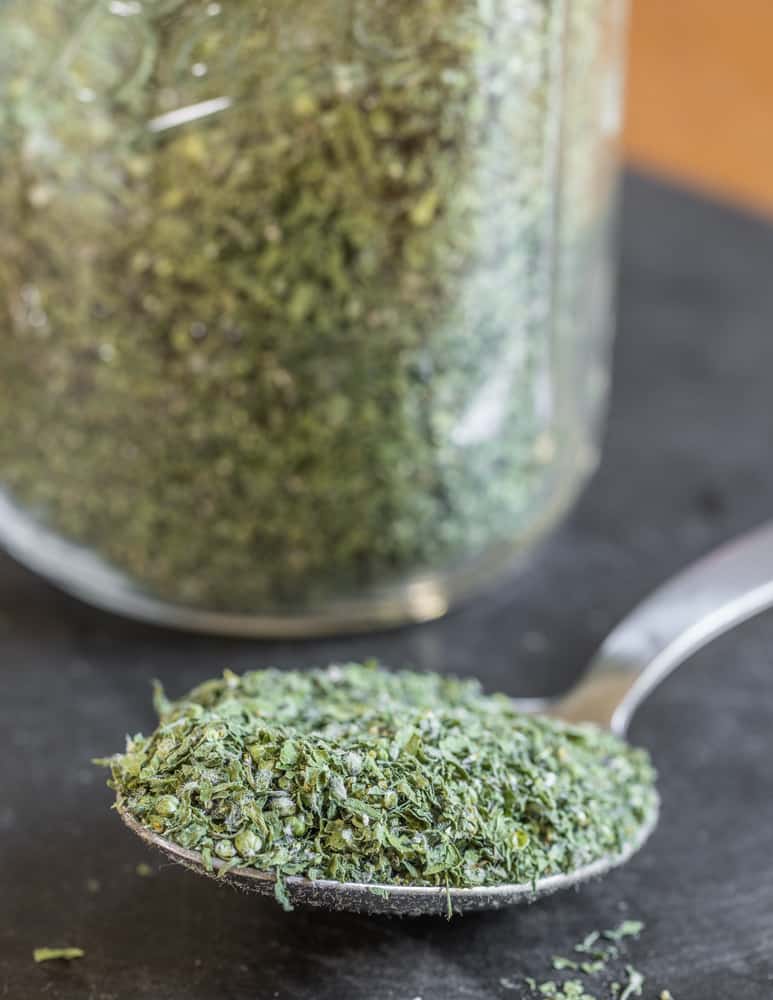 In Colombian Food
Without a doubt, I think the most important thing (besides being careful of where you plant it) about galinsoga is its cultural culinary significance in Colombia. In Colombia, the plant is known as Guascas, and if you look online, you'll see that it's sold dried as an herb.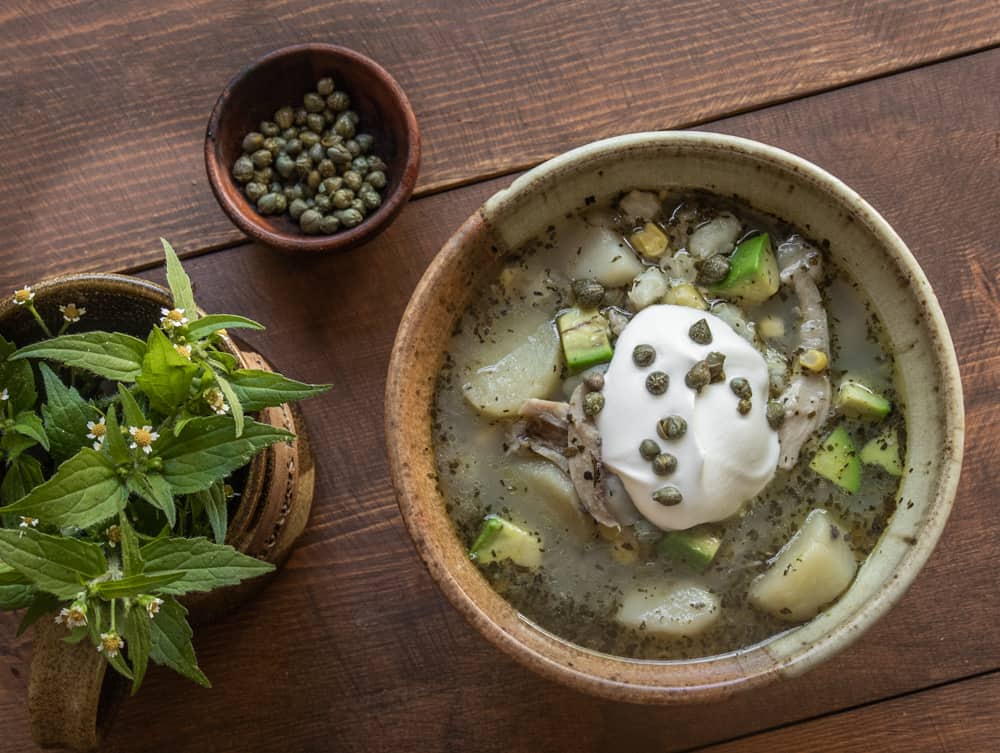 Traditionally, it is used in the national dish of Colombia: Ajiaco Bogotano, a sort of Andean stew made with different varieties of potatoes, corn and chicken, garnished with capers and sour cream. A few years ago I made a 25 gallon batch of it to serve 200 people, and it got rave reviews. If you can find some of the dried herb, it should be the first thing you make as it's the best galinsoga recipe I've had.
Dehydrating
Making your own dried guascas is easy, and, depending on where you live, you may not even need a dehydrator, although I recommend using one for ease and consistency.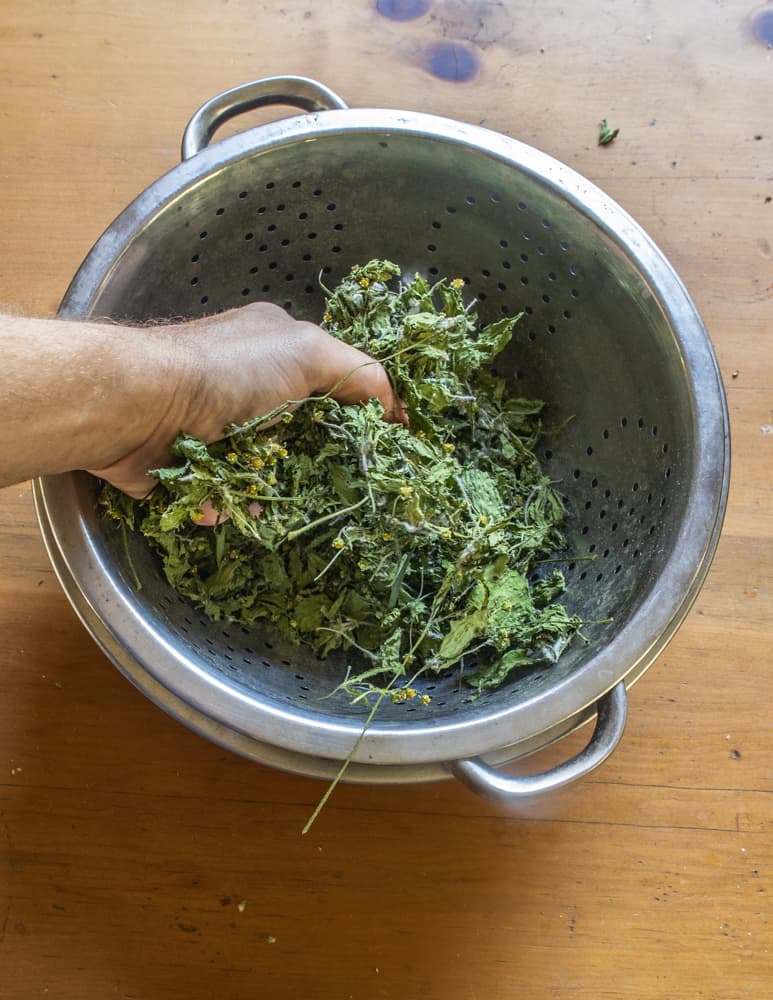 To make your own dried guascas, harvest the plants, and put them in a dehydrator at 145 F (or the high setting) overnight, or until bone-dry and easily crumbled. If you don't have a dehydrator, you can leave the plants out in a sunny place spread out on a tray, or you could tie groups of plants together by their stems and hang them to dry in a place where they wont get wet. Aiming a gentle fan at the plants while they dry will speed up the drying process.
When the plants are bone-dry, put a colander in a larger bowl, then crumble the dried leaves and stems into the colander. Crush the plants with your hands, moving them around in a circular motion to help the smaller particles fall through the holes of the colander.
When most of the small crumbled leaves have fallen through the holes, discard the stems left in the colander and repeat the process. Jars of dried guascas can be stored in a jar at room temperature like any other herb.