A rich compound mushroom butter made from dried morels is a great way to use up a stash of dried wild mushrooms. This was a restaurant secret I used to use to be able to afford to put morels on restaurant menus.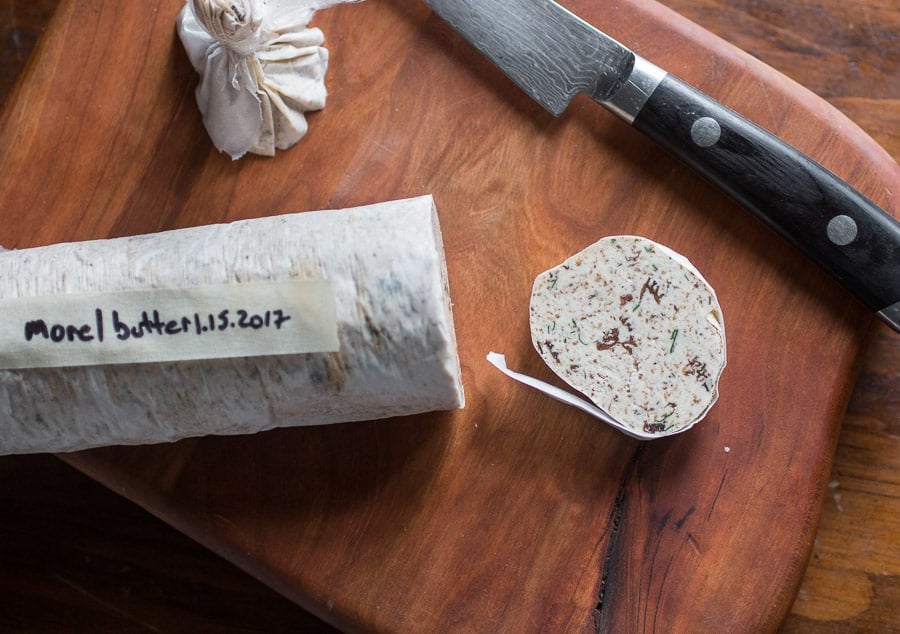 Over the past few years I've had a few chats about creating value added products for commercial outlets or things like that, which is a lot easier to talk about than actually do. One of the first things people mention to me is: "You could make wild mushroom butter!".
I nod and agree it's good, but there's this part of me that has a tendency to brush it off for later, as if the mushrooms demand some greater homage than buzzing into a simple compound butter.
Then, a few weeks ago I had a request from a reader for a butter made with dried morels. I thought to myself: ok, If you'd like some, I'll make some.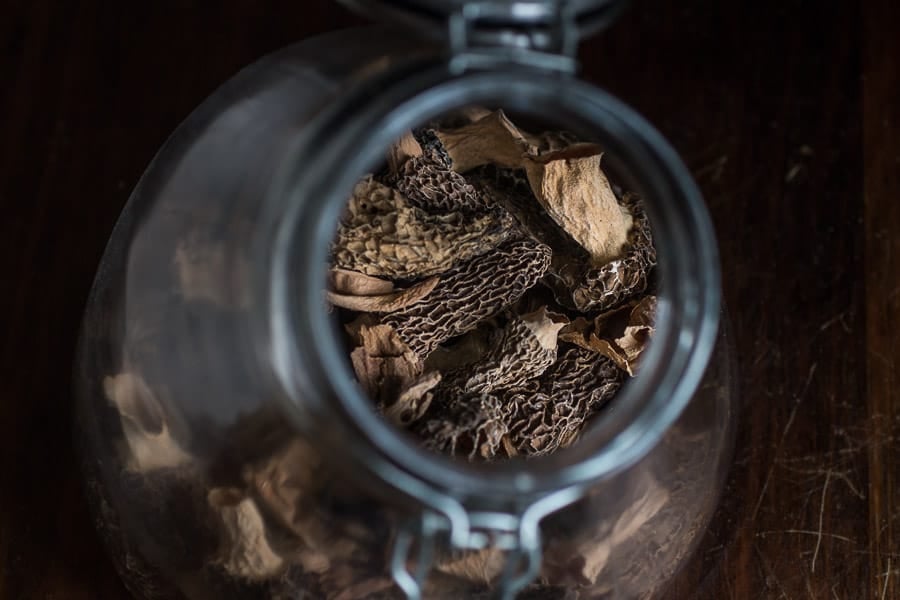 There's this phemomena, a tendency I notice about people that work with food (myself definitely included here). The jist is that the competitiveness of the food industry can alter what you think is worth cooking, giving the feeling that new, groundbreaking food, dishes, techniques and recipes are what one should strive to make.
There's a needed place for innovation and breaking out of old ideas, but the drive for the new, shiny things can blind you to simple, time-tested techniques.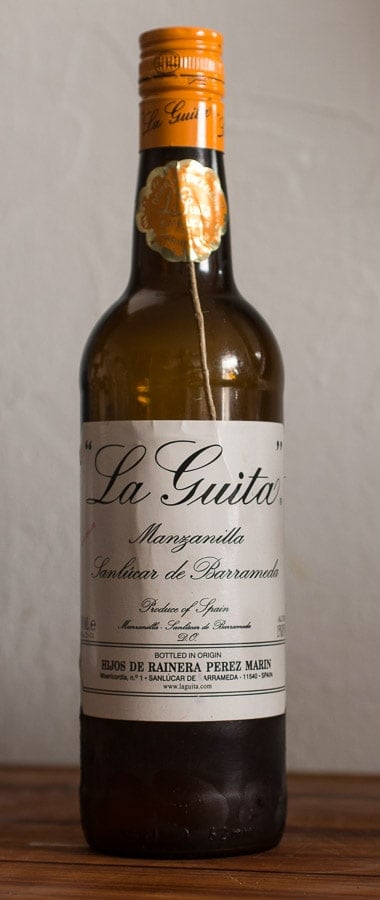 I use compound butters for all kinds of stuff, and it's easy for me to imagine how to put it, or a version of it together as I've made a lot over the course of my career. Been there, done that. I assumed there would be a ton of snappy looking butters online already.
But, as I was snooping around online I was horrified as to what I saw: broken butters, clumpy, chunky butters, butters made with dried mushrooms that instruct you to toss the reconstituting liquid (the horror! the nerve, the heresy!). What I imagined wasn't exactly what I saw.
So, chef tics be damned, I do have something to offer in leading you through my process, making restaurant quality compound butters isn't hard, but you do have to pay attention to a few things, especially the temperature of your butter and the proportion of other ingredients you add to it.
In the end, It's a formula you could make not only with morels, but with any other rich flavored, dried mushroom. I think the only ones I really haven't thought were that great were butters made from dried lobster and or other Lactifluus species, excluding candy caps of course.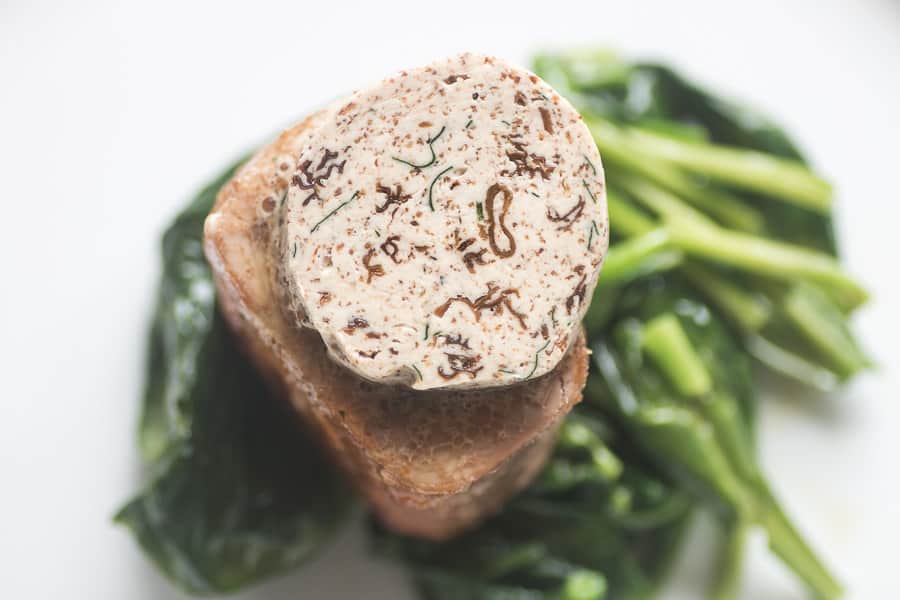 What you get is a rich, creamy butter that's super versatile. Because you've been careful not too add too many things and de-nature the basic emulsion of fat in the butter, you can do all sorts of things with it, you can even cook with it, gently. Here's a few ideas that would be great:
How to use mushroom compound butter
Spread on high quality, hot toasted bread
Toss with pasta, maybe with a little wilted greens (nettles!) and cheese
Use it to thicken cream sauce at the end of cooking
Put rounds on top of a piece of meat, like a steak (my go-to)
De-glaze a roasting pan with some wine and stock, then whisk in the butter to thicken it for morel flavored gravy in a snap
Spread it on a piece of bread and toast, then put some salad on top like a tartine
Put layers of it on your bread for a grilled cheese sandwich, use something mild like a brie
Stuff it underneath the skin of a bird you're going to roast
If you mix the morel butter with a proportion of breadcrumbs, and an egg yolk or two, you could make dumplings that can be baked or poached (I do a version with bone marrow that's great in soup)
A lot of people have told me they love to make cream of morel soup. As with the aforementioned pasta sauce, you can whisk a few tablespoons of this in at the end. Hell, you could base a soup off of this if you use enough, and are gentle enough with the heat.
Of course you should finish morel risotto with some, especially if you hang on to it until spring and you have fresh morels to pair it with.
Gently cook some eggs in it on the lowest heat possible.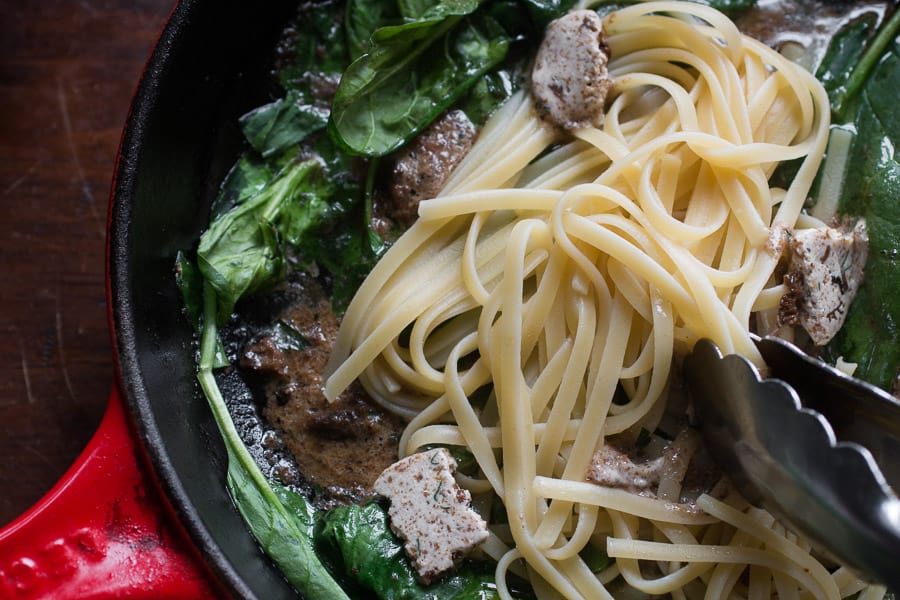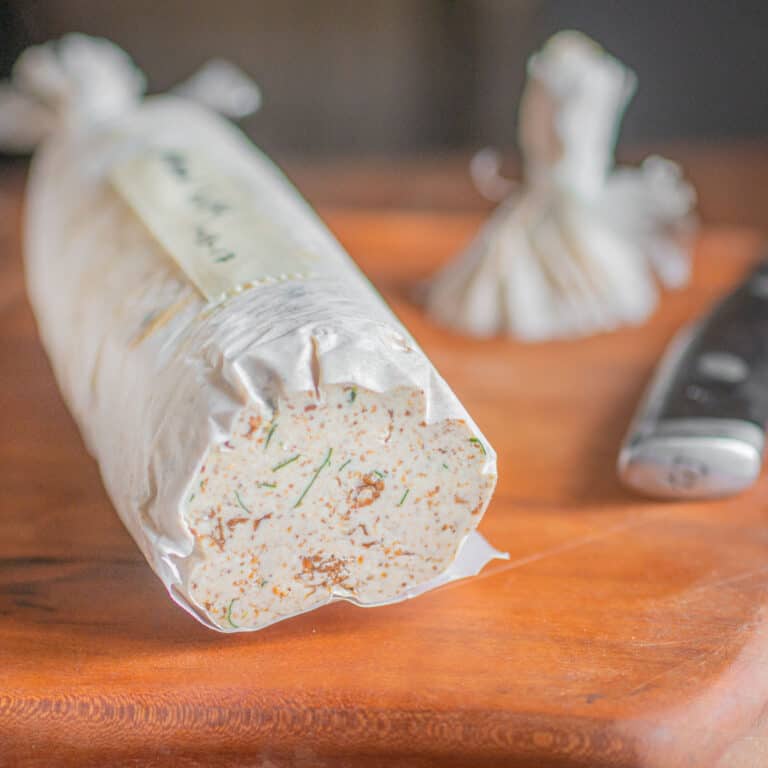 Print Recipe
Dried Morel Mushroom Butter
Yield: about 1.5 lbs of butter, enough to garnish 10 entrees, or flavor 6-8 entrees of pasta
Ingredients
1.5

oz

dried morel mushrooms

about two cups of dried morels depending on size, I really suggest using a scale since they vary, especially if you have gigantic Midwestern morels.

1.5

cup

boiling water

¼

cup

dry sherry

1

lb

unsalted butter

cut into ~1x1 inch cubes, at room temperature

1

tablespoon

flavorless oil

like grapeseed

1.5

teaspoons

kosher salt

1

small shallot

diced ¼ inch

1

teaspoon

chopped fresh thyme

optional
Instructions
Re-hydrate the morels in the water until softened, about 20 minutes. Agitate the morels in the water to remove any grit, then remove the morels, strain the liquid, then coarsely chop the morels. Reserve ¼ of the morels for garnish.

Heat the shallot and the oil in a saute pan until the shallot is translucent, about 3 minutes on medium heat. Add the sherry and cook until reduced by half.

Add the morels, their strained liquid along with the thyme and bring the mixture to a simmer, for 10 minutes to reduce the liquid a bit.

Transfer the mixture to a blender or use a hand blender or a food processor to finely puree the mixture.

Cool the puree to room temperature to avoid breaking the emulsion of the butter. When the puree is cooled, beat in a bowl with the room temperature butter and the reserved morels or whip in a stand mixer.

It's important to really whip it a bit, since it incorporates air into the butter, similar to when you would make whipped cream. If I want to make fluffy butter to spread on bread, I may add an ice cube or two while it's in the stand mixer, which adds a little extra fluff.

Taste the butter for salt and pepper and adjust until it's irresistible.

When evenly mixed and fluffy, transfer the butter with a spatula to parchment or wax paper and roll tightly into a log, then tie the ends closed with string or plastic wrap.

Label, date, and freeze the butter until needed. The butter can be kept in the fridge, and will keep for a week. If you're not going to use the butter in a few days, keep it in the freezer, then you can pull out the log(s), allow to thaw a bit, then cut off pieces as needed and return them to the freezer. Frozen, the butter will last for a year.
Notes
Using fresh vs dried morels 
You can make a butter with fresh morels too. For instructions on how to do that, see my Fresh Porcini Butter. 
Using other mushrooms 
Many other dried mushrooms can be used here, and you can substitute your favorite species. 
Nutrition
Calories:
287
kcal
|
Carbohydrates:
3
g
|
Protein:
1
g
|
Fat:
31
g
|
Saturated Fat:
19
g
|
Polyunsaturated Fat:
1
g
|
Monounsaturated Fat:
8
g
|
Trans Fat:
1
g
|
Cholesterol:
81
mg
|
Sodium:
296
mg
|
Potassium:
74
mg
|
Fiber:
0.5
g
|
Sugar:
0.3
g
|
Vitamin A:
945
IU
|
Vitamin C:
0.3
mg
|
Calcium:
11
mg
|
Iron:
0.1
mg
Related Posts
Forager's Guide to Morel Mushrooms