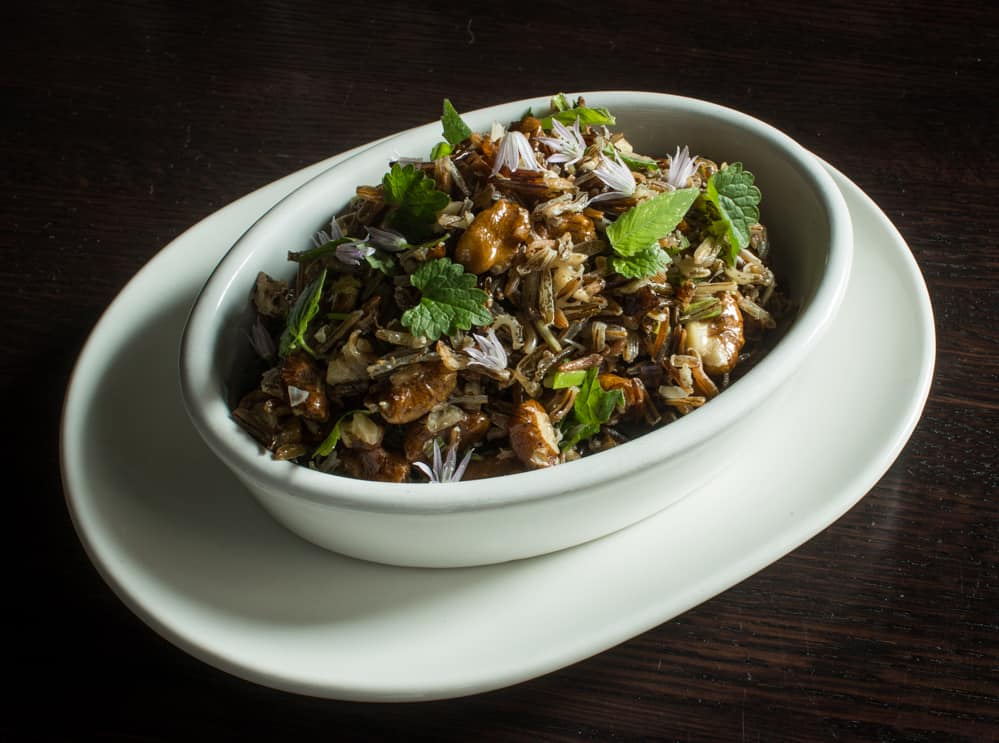 Here's another one of my favorite dishes that I developed for the dinner at Piney Hill this year for Slow Food Minnesota's "Where the Wild Things Are Dinner" which showcases local, wild ingredients. I knew we needed some sort of starch to help complete our meal, and for a whole bunch of people it needed to be quick to prepare on site, as well as interesting to eat.
Cultivated wild rice is a dime a dozen, and anybody can get that from a chain grocery store. The real deal though is wood parched wild rice, which is traditionally toasted in a basin with wood paddles, by hand. I've mentioned wood parched rice plenty of times on here, and If you've never had any, it will change the way you think of wild rice.
It's miles away from the dense black seeds you see at the grocery store, with a nutty flavor, gentle texture, and none of the mothball essence that large scale paddy wild rice can take on. It cooks fast too, in about 15 minutes.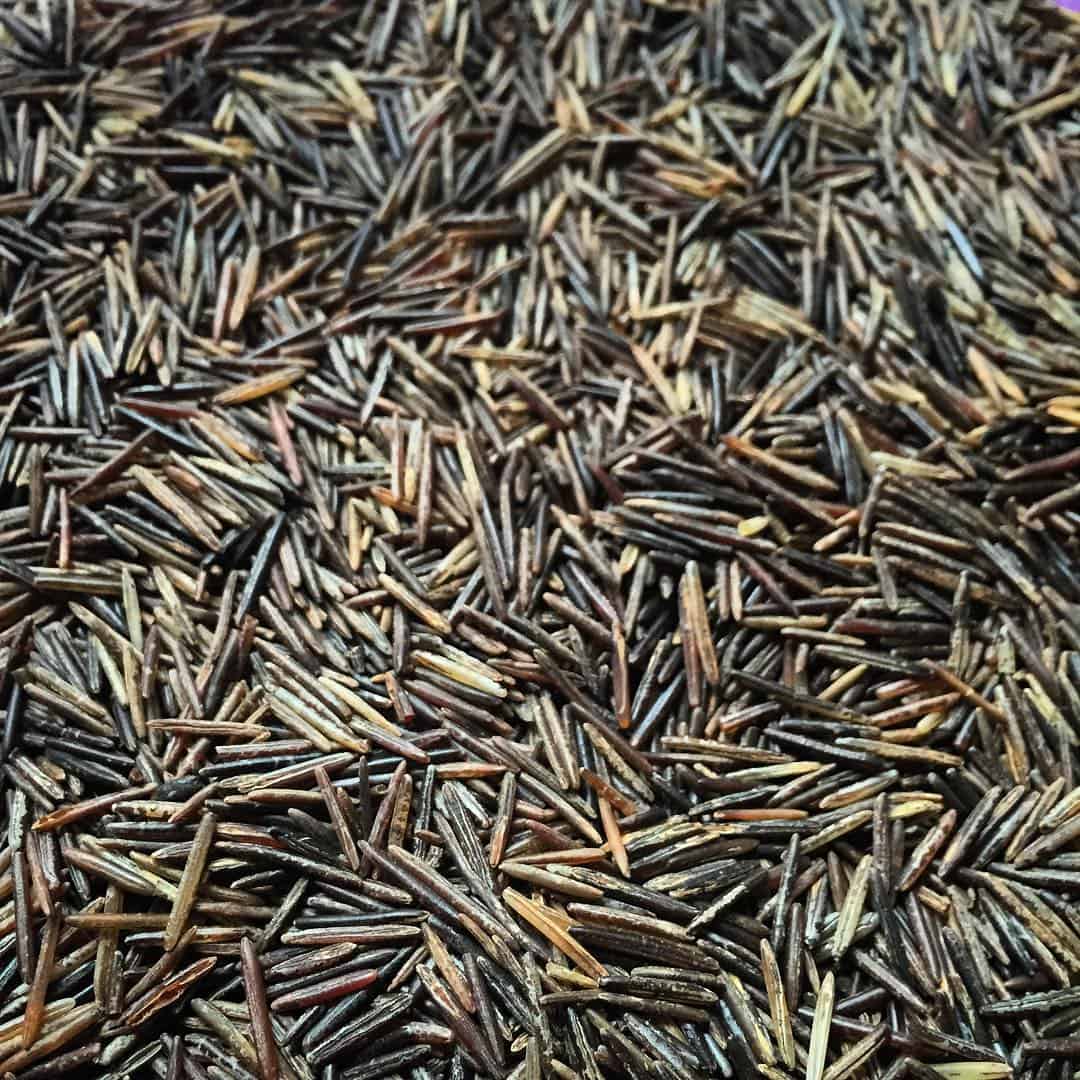 The goal of the dinner was to showcase wild Midwestern Ingredients, so I decked decked the rice out with hand shucked black walnuts, wild herbs and green garlic from Bubbling Springs Farm near Menomonie. I wanted the flavor to be strong, borderline aggresive.
The flavor of black walnuts is just that, and I know plenty of people who don't like them at all, but I crave their almost menthol-nut flavor.
The wild herbs needed to be strong too, which isn't a problem. Monarda fistulosa (wild bergamot) is easily available, as is Glechoma hederacea (creeping charlie), and they both pack a savory herb punch.
Both are also pretty much unknown for use in the kitchen from my experience too unless you've studied wild food a bit, which gave me even more reason to introduce them to people.
Lastly, the green garlic. It's a great Spring ingredient if you've never had it, and I've mentioned it once or twice here. When garlic is young, the whole plant is tender like a scallion, and can be cooked similarly, just dig the whole shebang out of the ground.
The flavor is a bit in between, more aggressive than scallion, but less potent than bulb garlic. I love sweating it with a little butter to spread the aroma to whatever I'm in the mood to eat.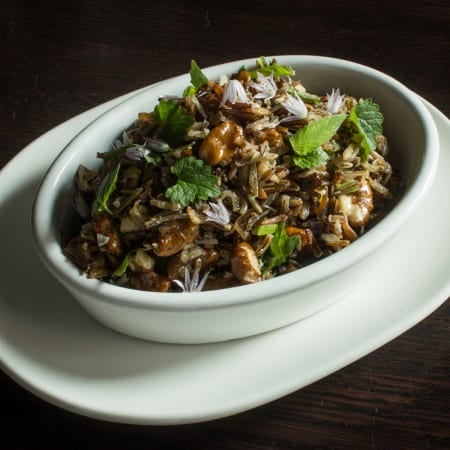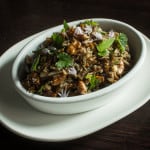 Print Recipe
Wood Parched Wild Rice, Black Walnuts, Wild Herbs and Green Garlic
Yield: Serves 4-6 as a side dish
Ingredients
5

ounces

wood parched wild rice

roughly 1 cup

3

ounces

green garlic

diced ¼ inch

3

ounces

black walnuts

toasted

2

tablespoons

chopped wild bergamot

Roughly ¼ cup ground ivy leaves

creeping charlie and flowers if available, washed, cleaned, and left whole

Kosher salt and pepper

3

tablespoons

unsalted butter

Sea salt and fresh ground black pepper
Instructions
Toast the walnuts at 300 for 15 minutes or until aromatic.

Let the walnuts cool for a few minutes, then rub lightly between two layers of a towel to remove the papery husk. Cook the wild rice in lightly salted water until cooked and tender, roughly 20 minutes, then drain and reserve.

Meanwhile, sweat the green garlic in the butter in a wide, deep pan, add the wild rice to the pan with the green garlic and butter, then add the walnuts, bergamot and ground ivy and toss to combine.

Double check the seasoning for salt and pepper, then serve immediately, garnished with the ground ivy leaves.
Related